10/02/2019
06.45 Good morning! It is early Sunday morning and as you know normally Sunday's are for lay ins, but Not today!! Today is different to any other Sunday as I am off to NYC!!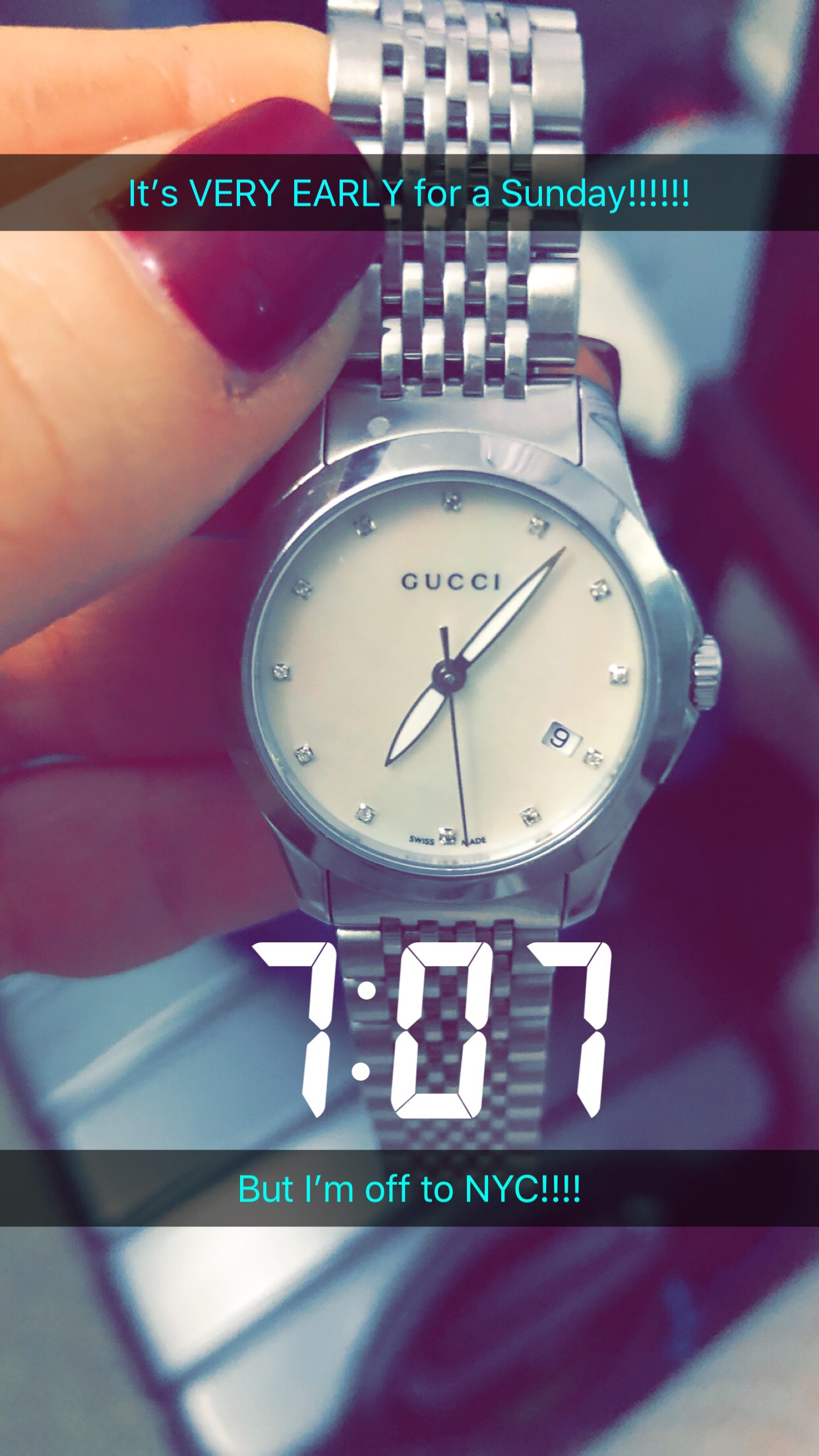 I've never been before so as you can imagine I am super excited!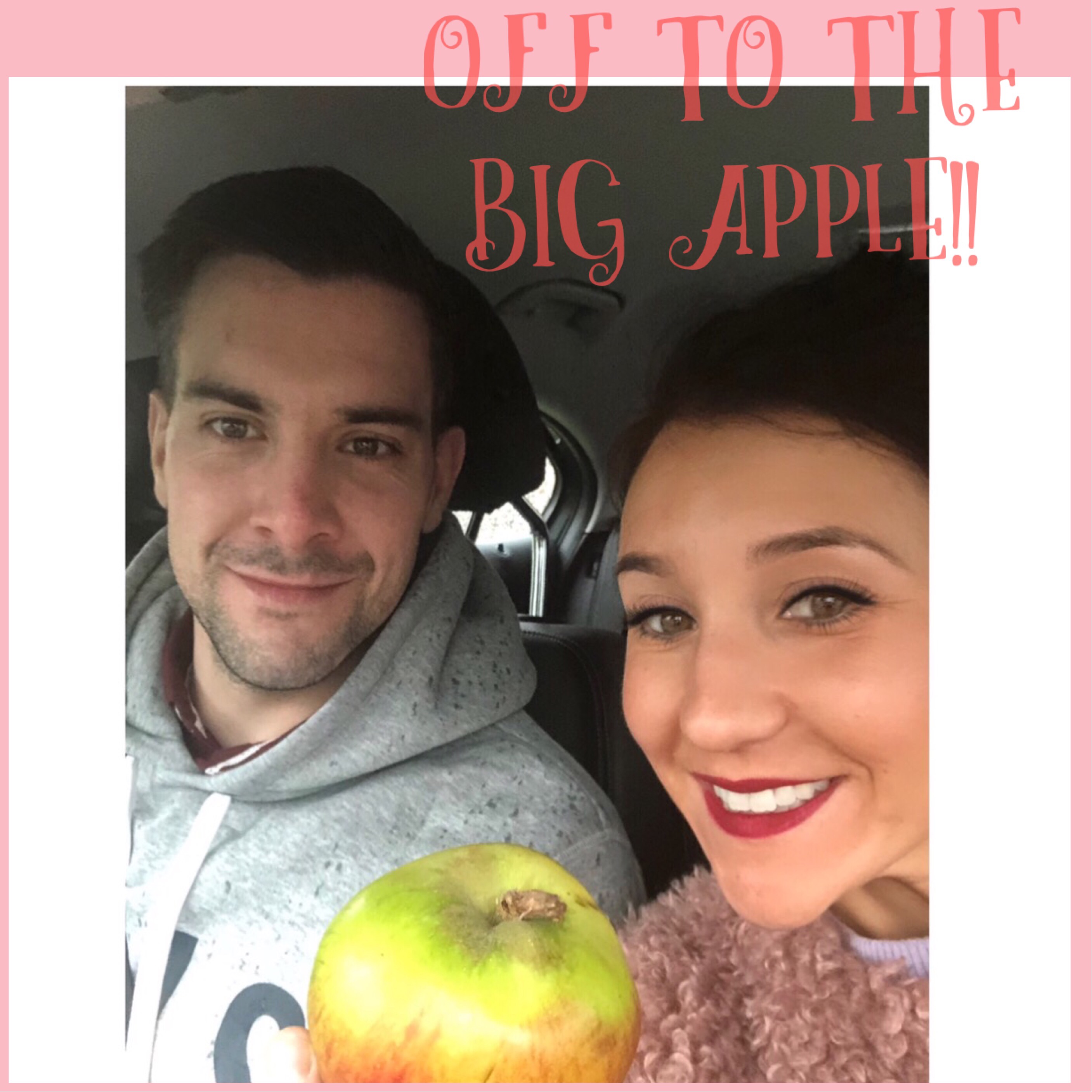 Myself and Luke are joining my sister and her boyfriend on their planned trip, it's very impromptu for us and was literally booked 4 weeks ago!! But I can't wait to be in the city that never sleeps with Luke, Lou and Henry!!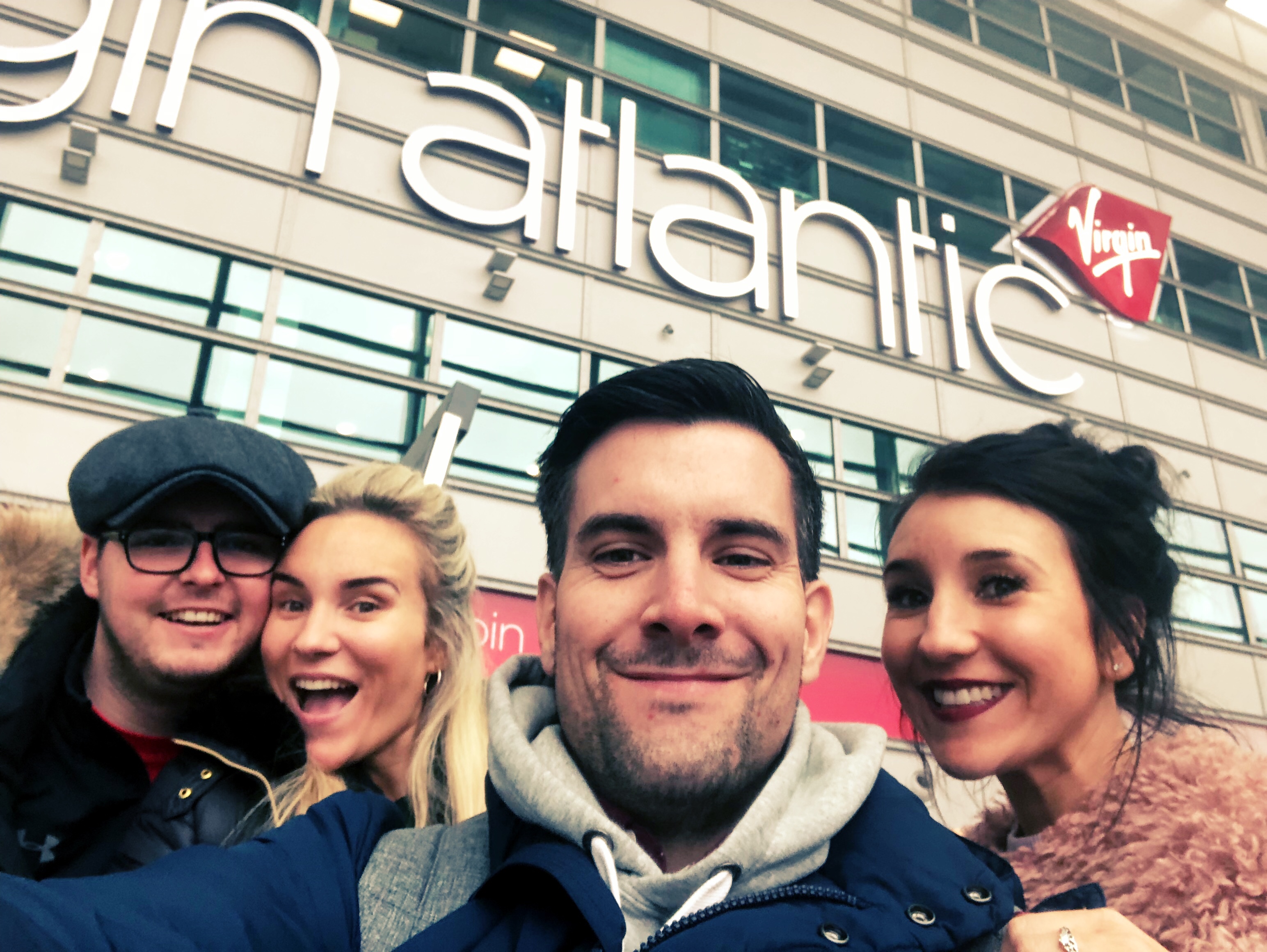 We are flying from Heathrow airport terminal 3 to Newark NYC with Virgin Atlantic. So excited to be flying with virgin again after last year's BA flight.
We are already booked into the number 1 lounge at Heathrow which was booked in advance. You know I love a lounge!!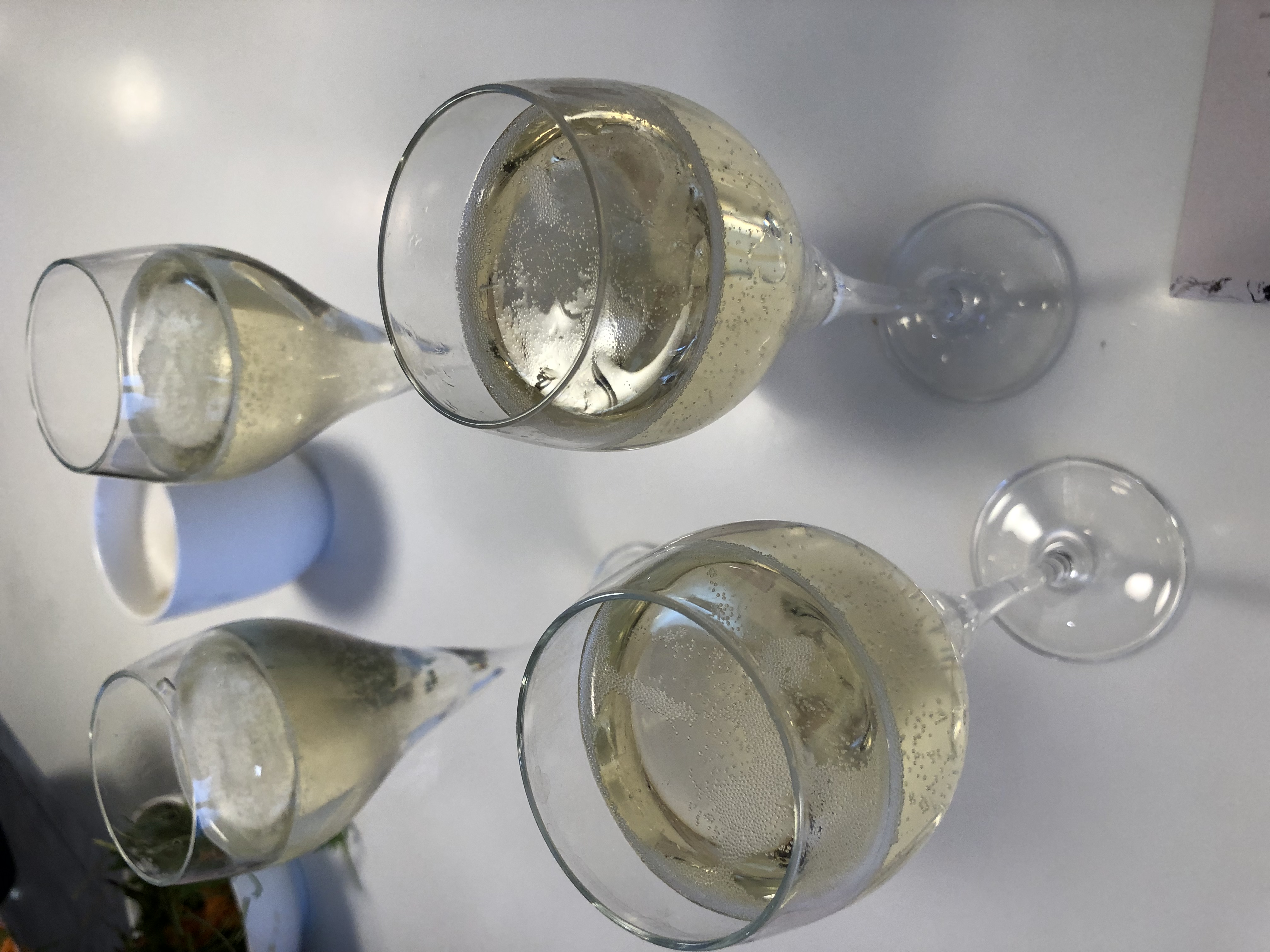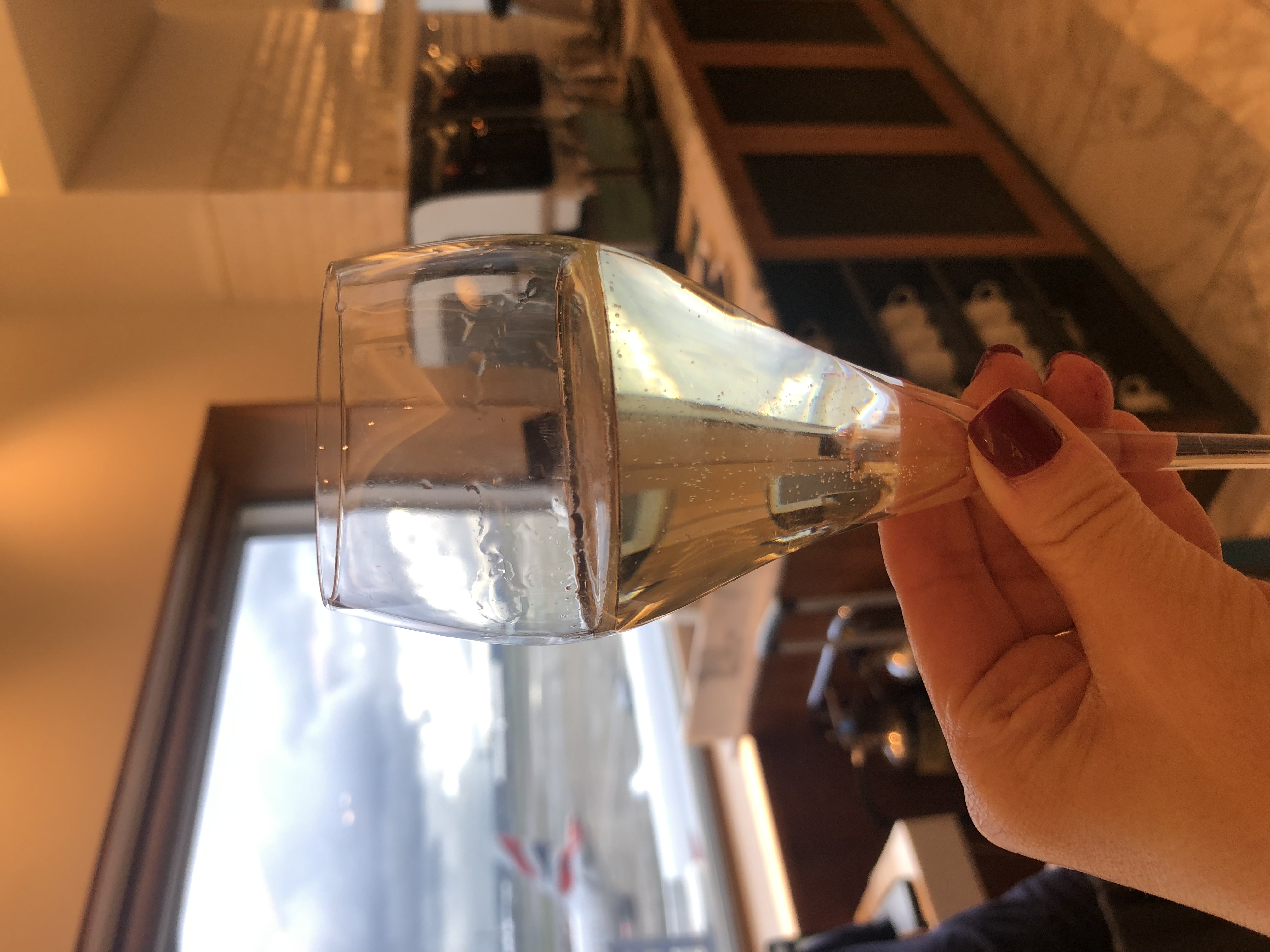 Taxi is arranged to collect us at 10.45 am from my sisters flat, I am all packed, and I am most definitely ready to go!!
As some of you I have literally (yesterday) just moved into my first house with Luke!! So everything seems a little stressful at the moment! I'll be glad to get on my flight and completely CHILL out!!!!
From a new house, to New York!!!!!!!!!!
So the details!…..
Flight time 4pm
Flying from London Heathrow (LHR) to Newark airport (EWR)
Flying with Virgin Atlantic
Duration of flight 7 hours 48 minutes
Staying at The Dream Hotel Midtown
Duration of stay 4 nights 5 days
And off we go!…..
12.20pm After a really quick taxi ride to Heathrow (it really didn't take long at all about an hour and 20 minutes from Essex) we breezed through check in and security, okay 3 of breezed through security, Luke got searched…. well there's always one isn't there!! First stop as always is the lounge! I have to apologise as I was so busy doing social media updates that I completely forgot to take any pictures of the lounge!! Not like me at all!!
I also didn't by anything in duty free, I'm leaving that for my main holiday later this year. And quite honestly after Christmas there really was nothing I wanted!! Oh and I'm home owner now, so I think I'm meant to watch the pennies!!
16.00 With all that said I am here right now sitting on the plane…. and chill Lisa!
There is a lot of choice of movies on the inflight entertainment and I haven't got a clue what to watch! Think I'll start with Bad times and the El Royale!!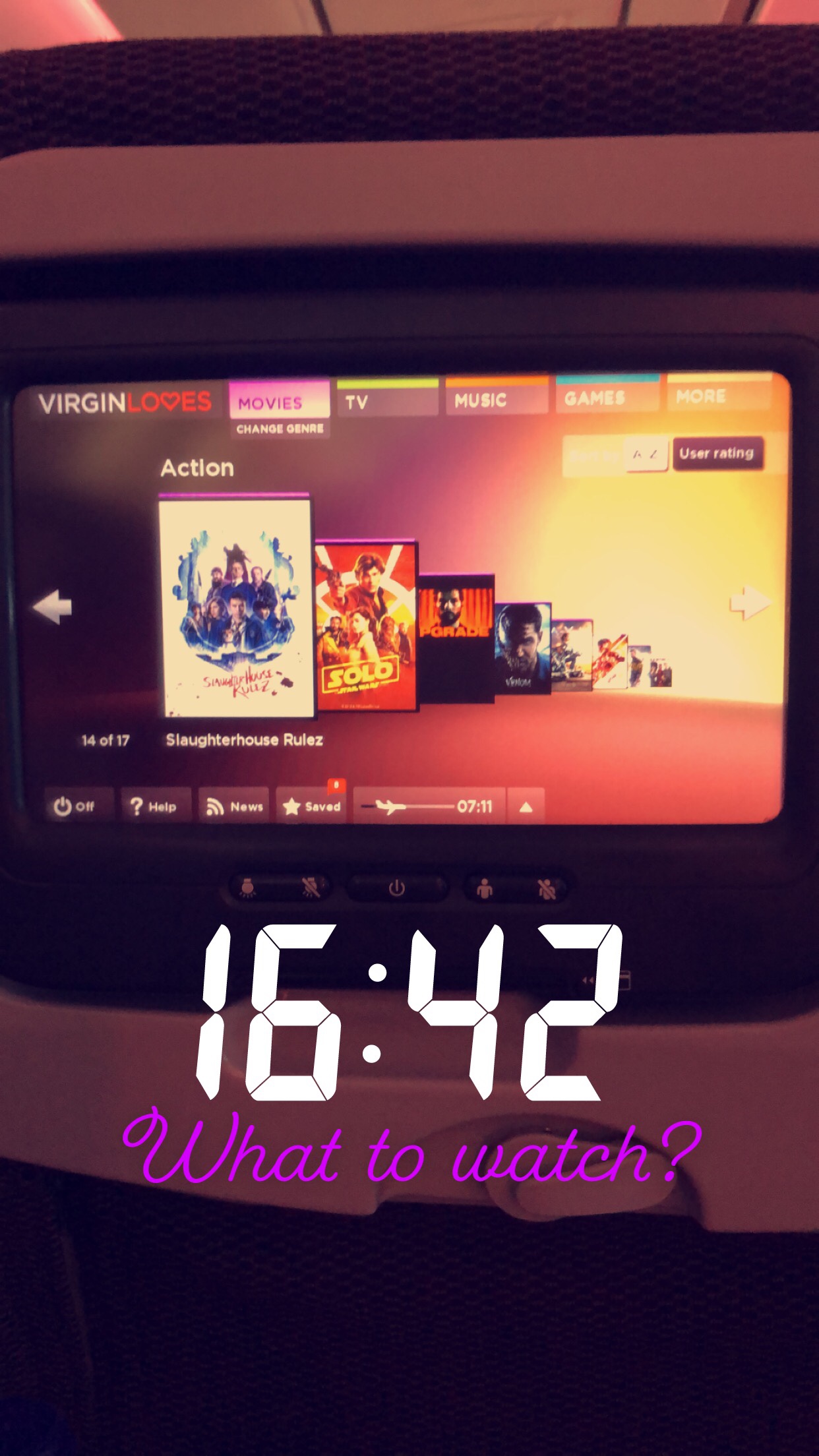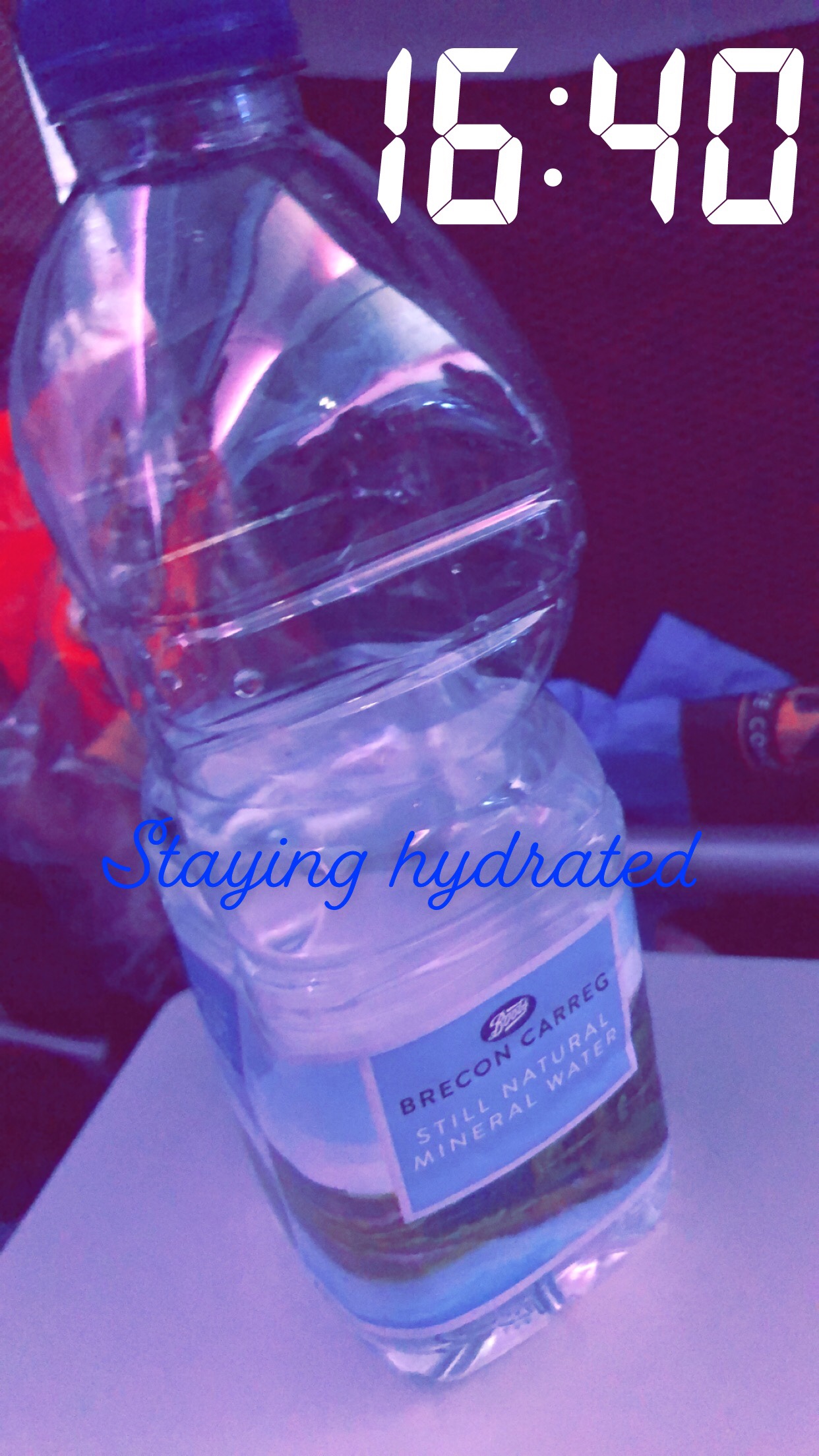 16.52 and my dinner has been served!!!!!!!! Asian veg meal!! Looks delicious as far as economy food goes! And it also tasted really good! I always choose the Asian veg option, you can't go wrong with a veggie curry!!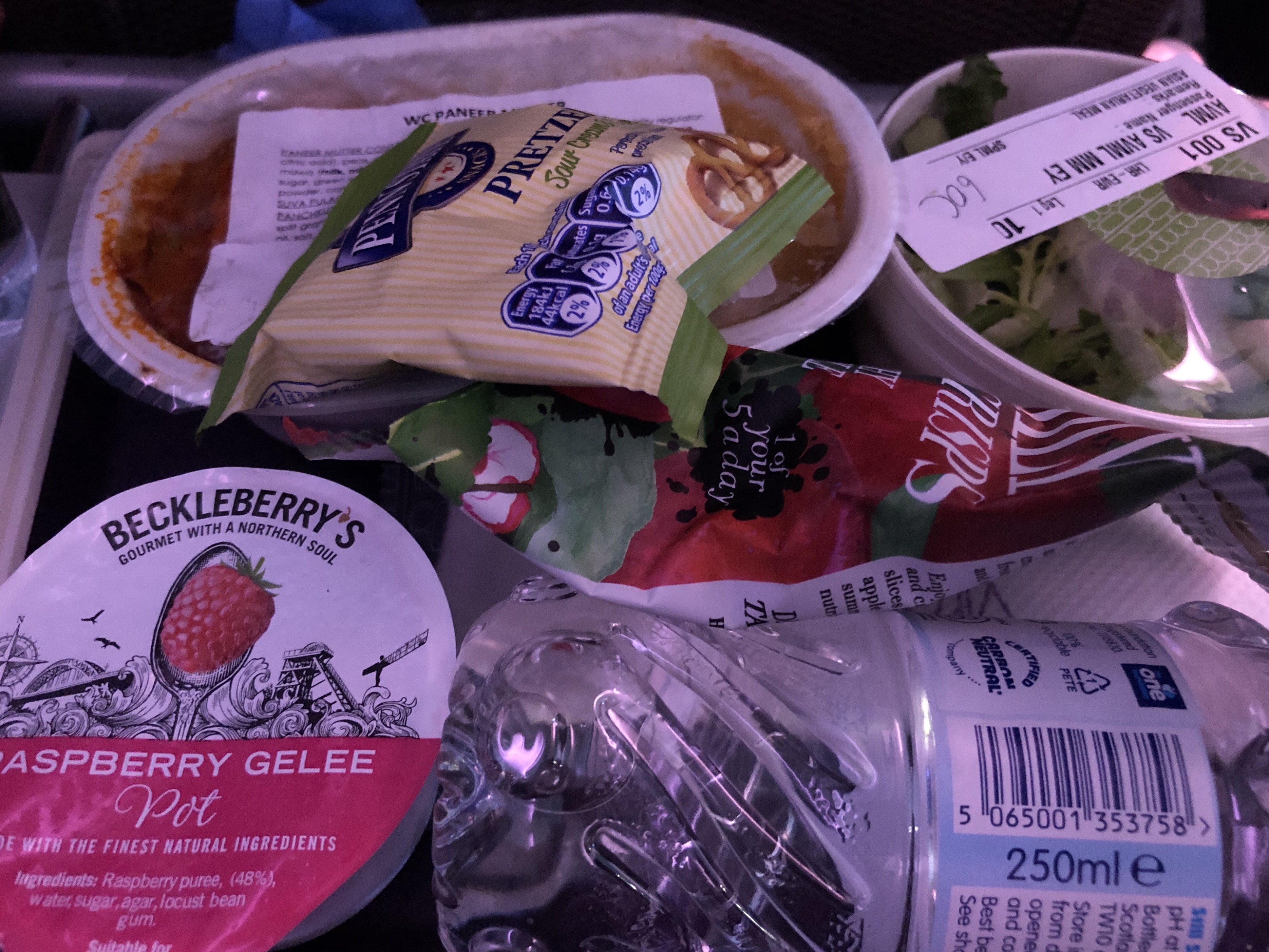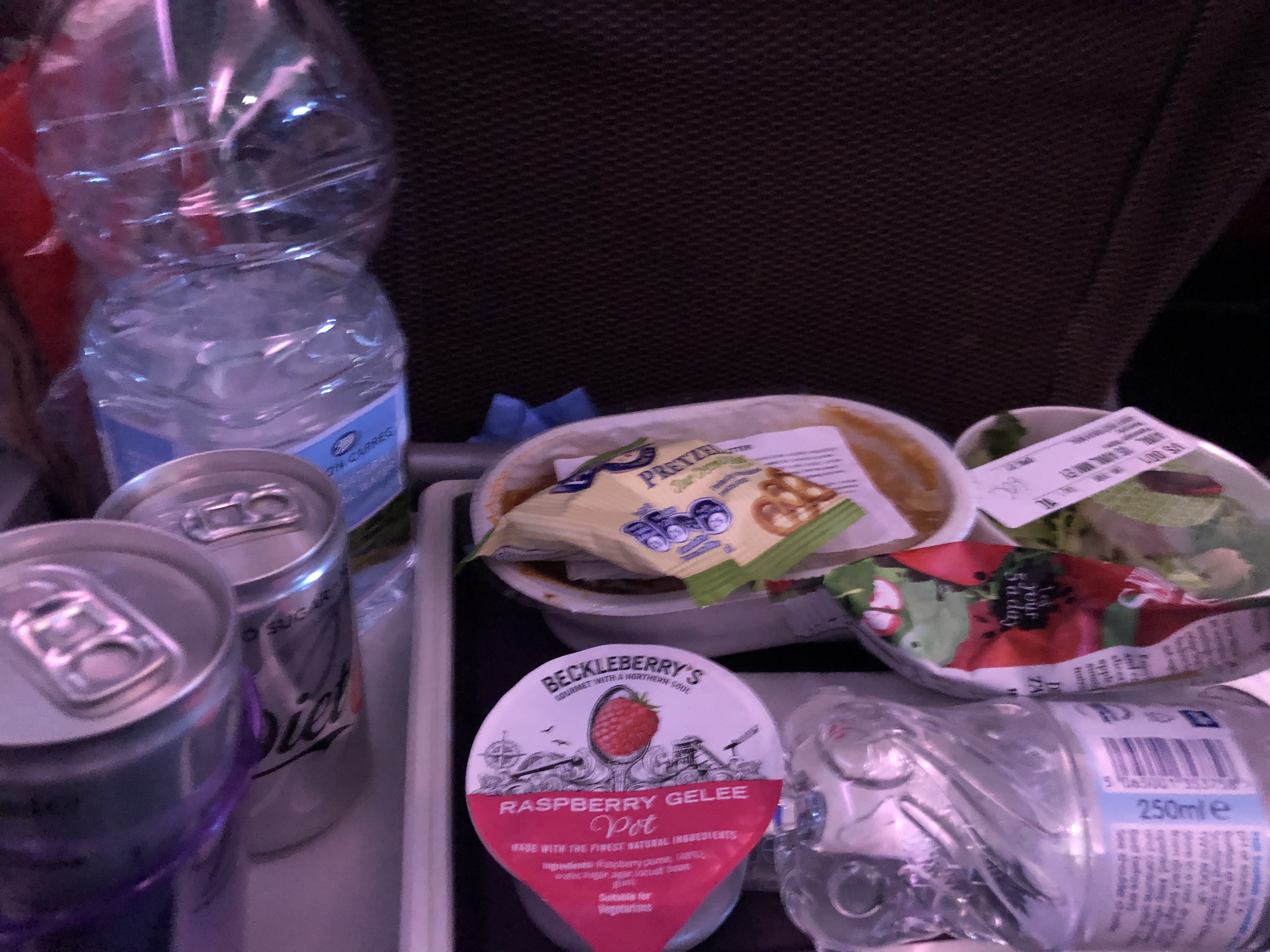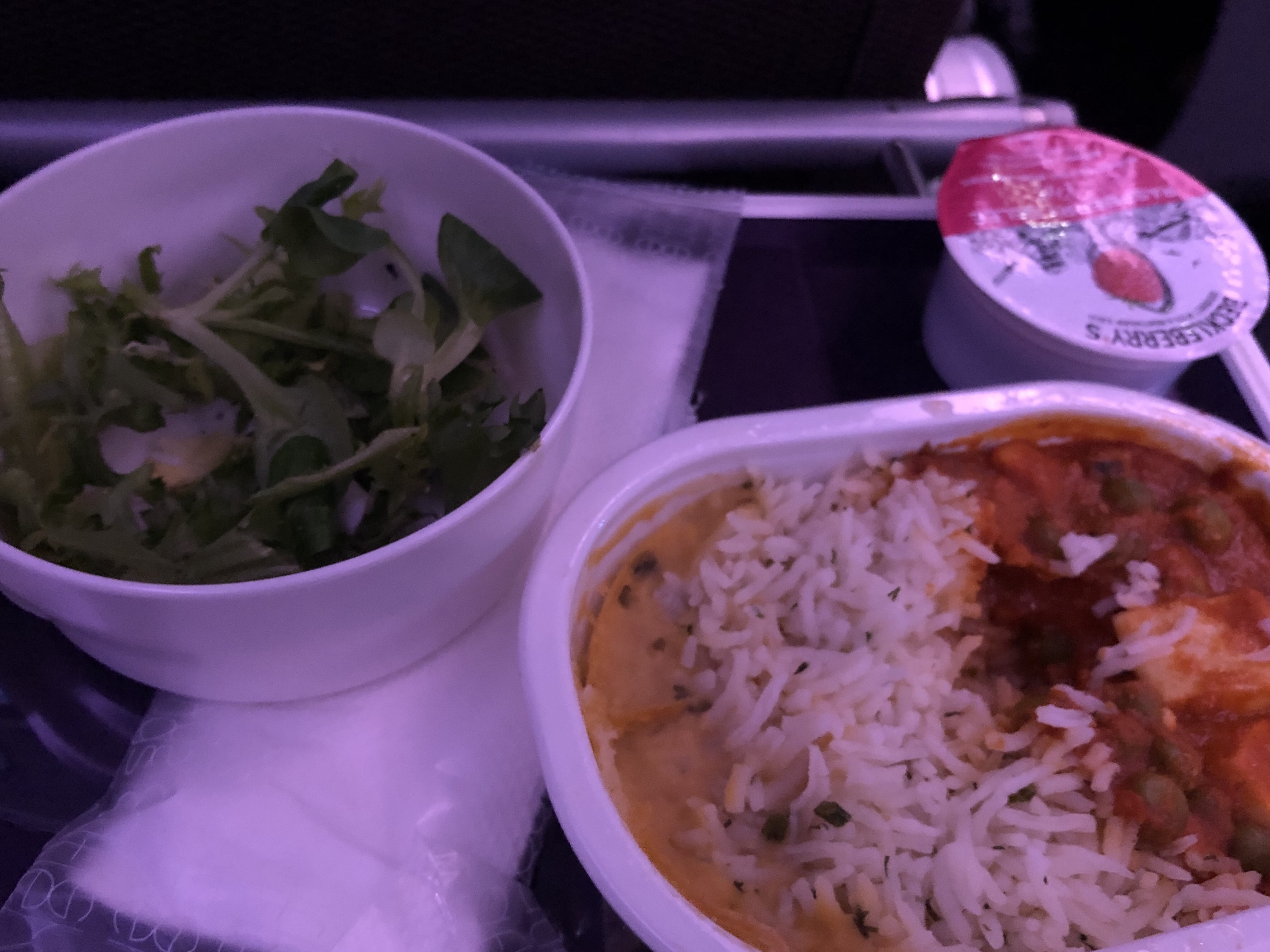 There is certainly no time for being bored on this flight, so many films I want to watch, I have a blog to write and a book I bought with me that I really want to read!
I've removed all my make up, apart from lashes and feel nice and relaxed with my bottle of water! I don't think it's actually sunken in yet I'M GOING TO NYC!!!!!!!!!!!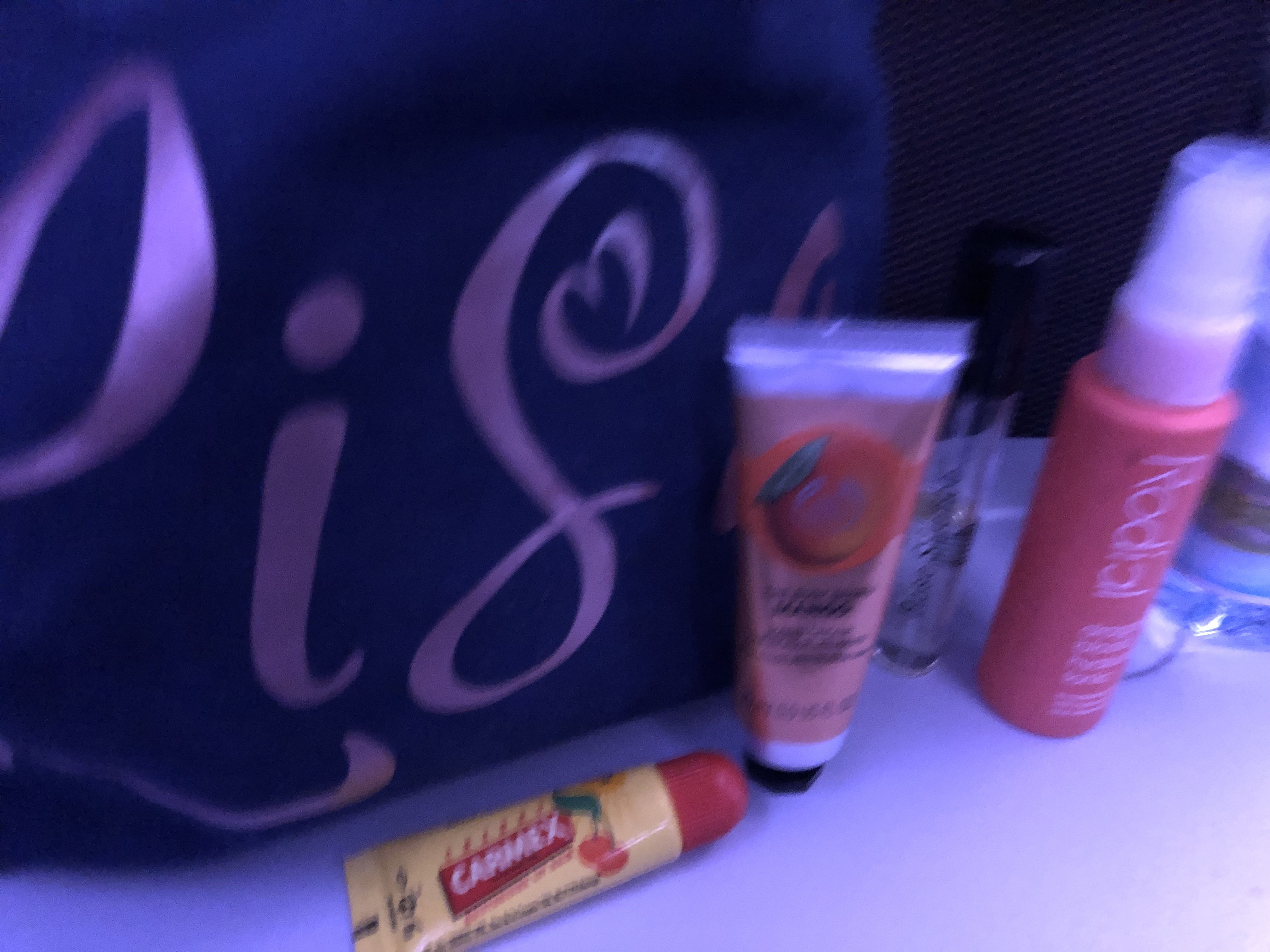 23.16 44 minutes to go!! I am ready to get off the plane now, although the flight has been really good, with only minor (it seemed like major at the time) Turbulence.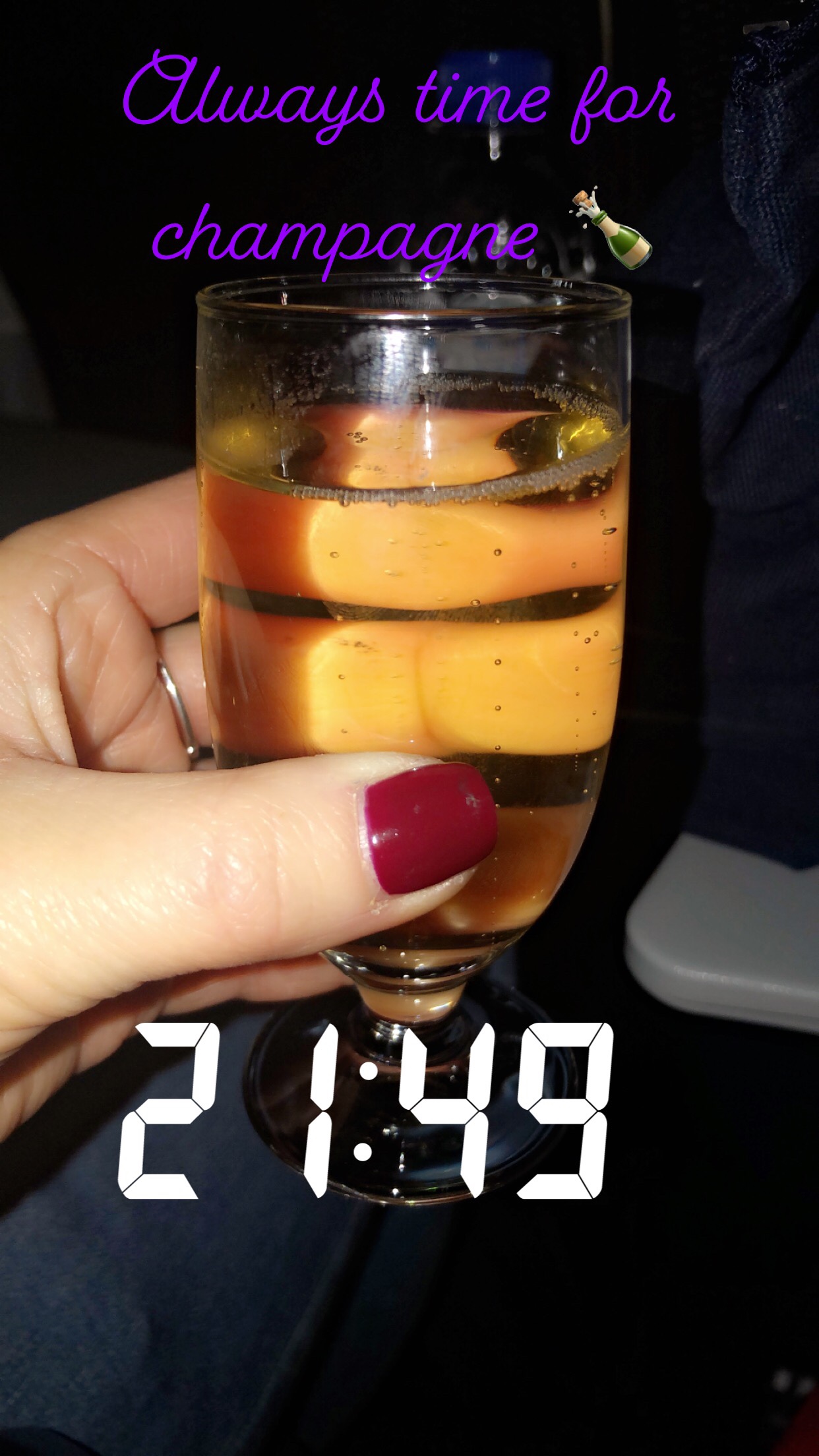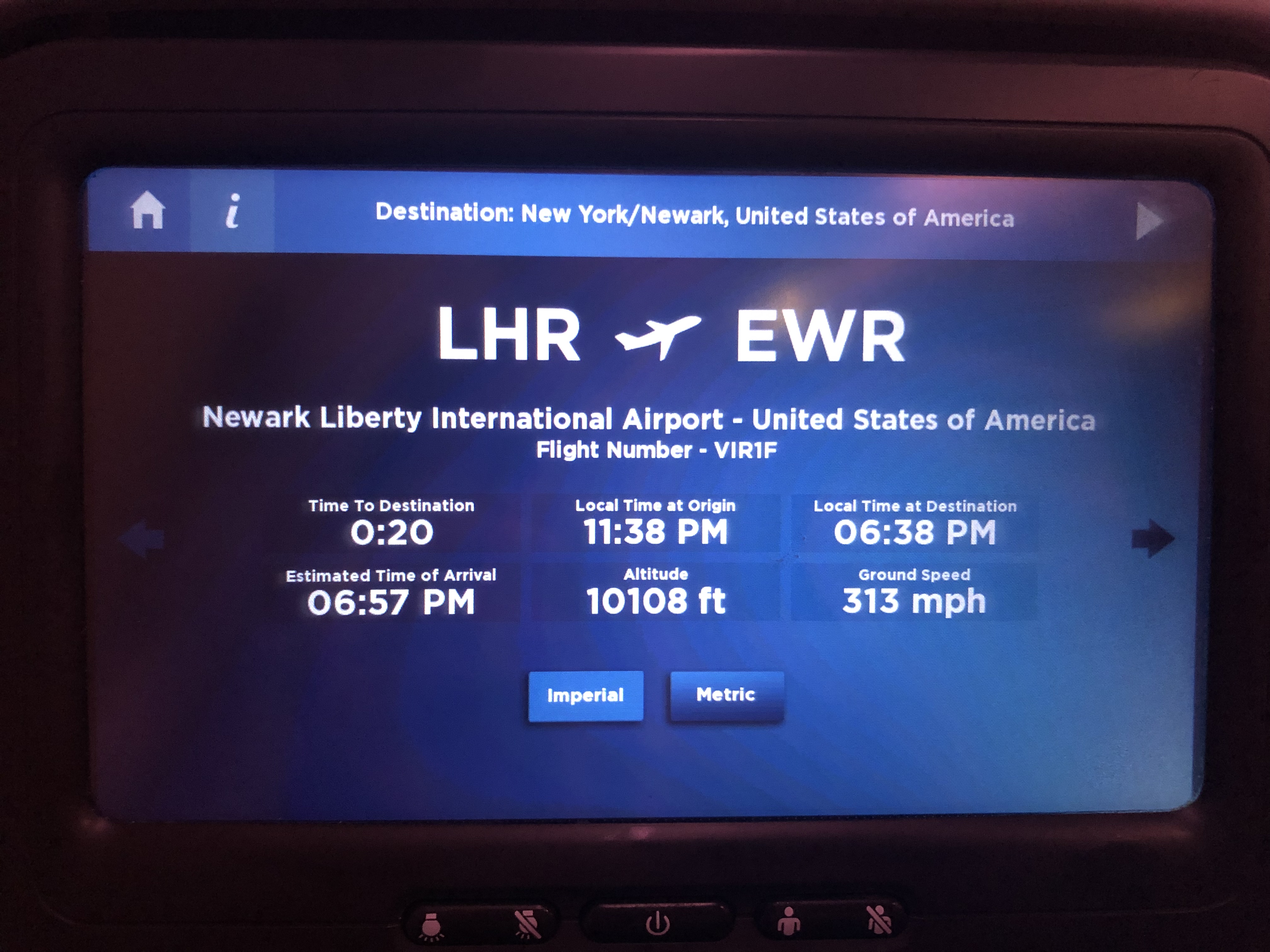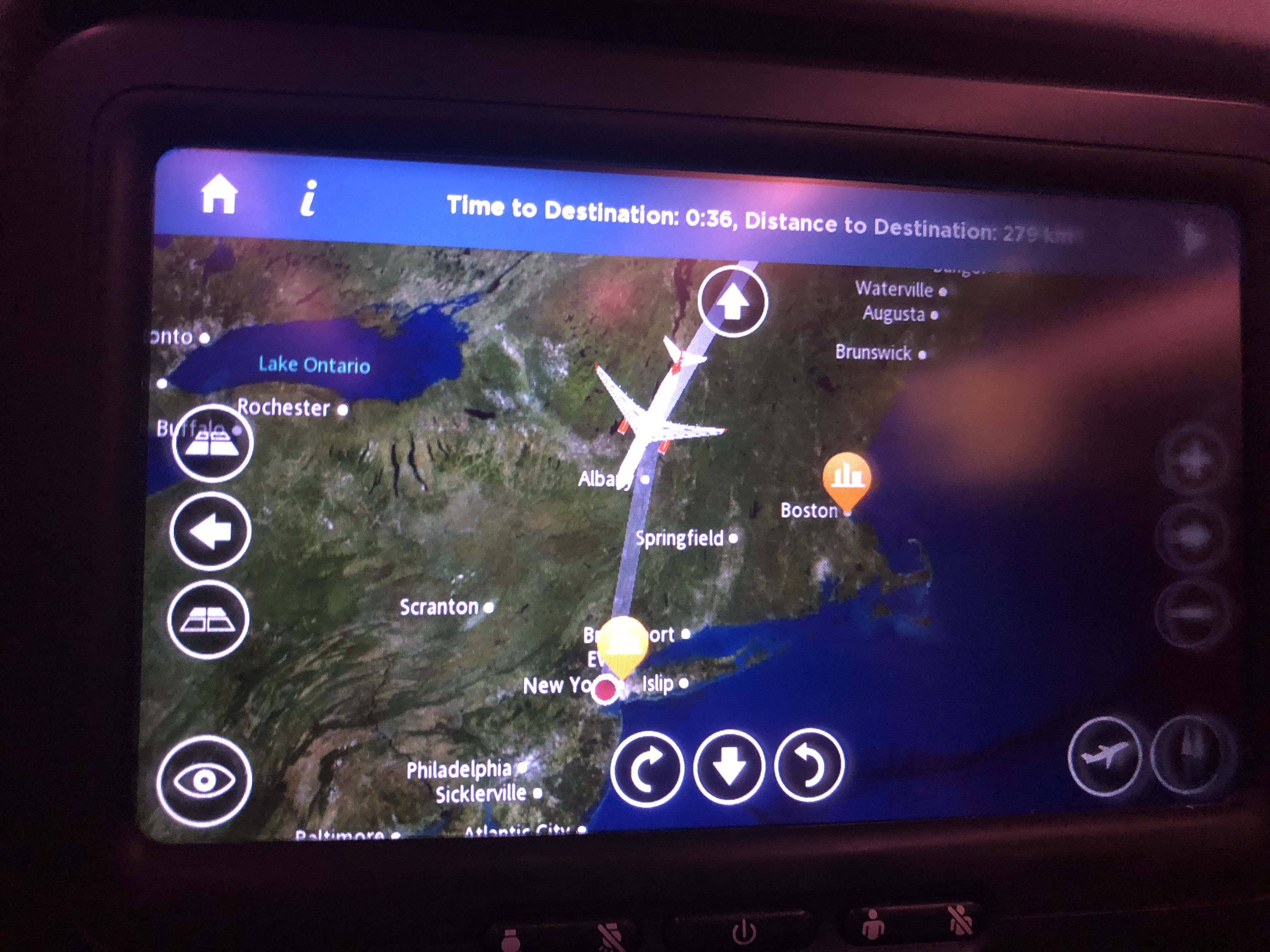 Fast forward to WE HAVE LANDED!!
EVERYTHING is SO different to what I am used to travelling to Florida!! It's very fast paced here, but I LOVE IT already!!
We chose to get a taxi from Newark airport to the dream hotel which took about 40 minutes. We got a licensed taxi from the airport direct although there are plenty of touts around, I would never suggest just jumping into a random taxi, play it safe and go with the licensed ones. It was a pre set price of $84 dollars which wasn't bad split between the 4 of us and included the to fees.
Our taxi driver was insane….. literally….. I swear he was doing a 100mph, my life was flashing before my eyes! We all agreed that it was bad driving and we couldn't wait to get out of the taxi!! My first taste of fast paced life!!!!
20.30 and we are checked in to our hotel (separate blog to come with the hotel review)
But of course when your in the city that never sleeps bed wasn't even an option just yet, although jet lag was starting to get me!
We had a little walk down Times Square, grabbed a McDonald's and then headed back to the hotel! It was FREEZING and we wasn't dressed entirely appropriately!
New York so far has been wonderful!! It's like London in many ways only on a much much much larger scale!!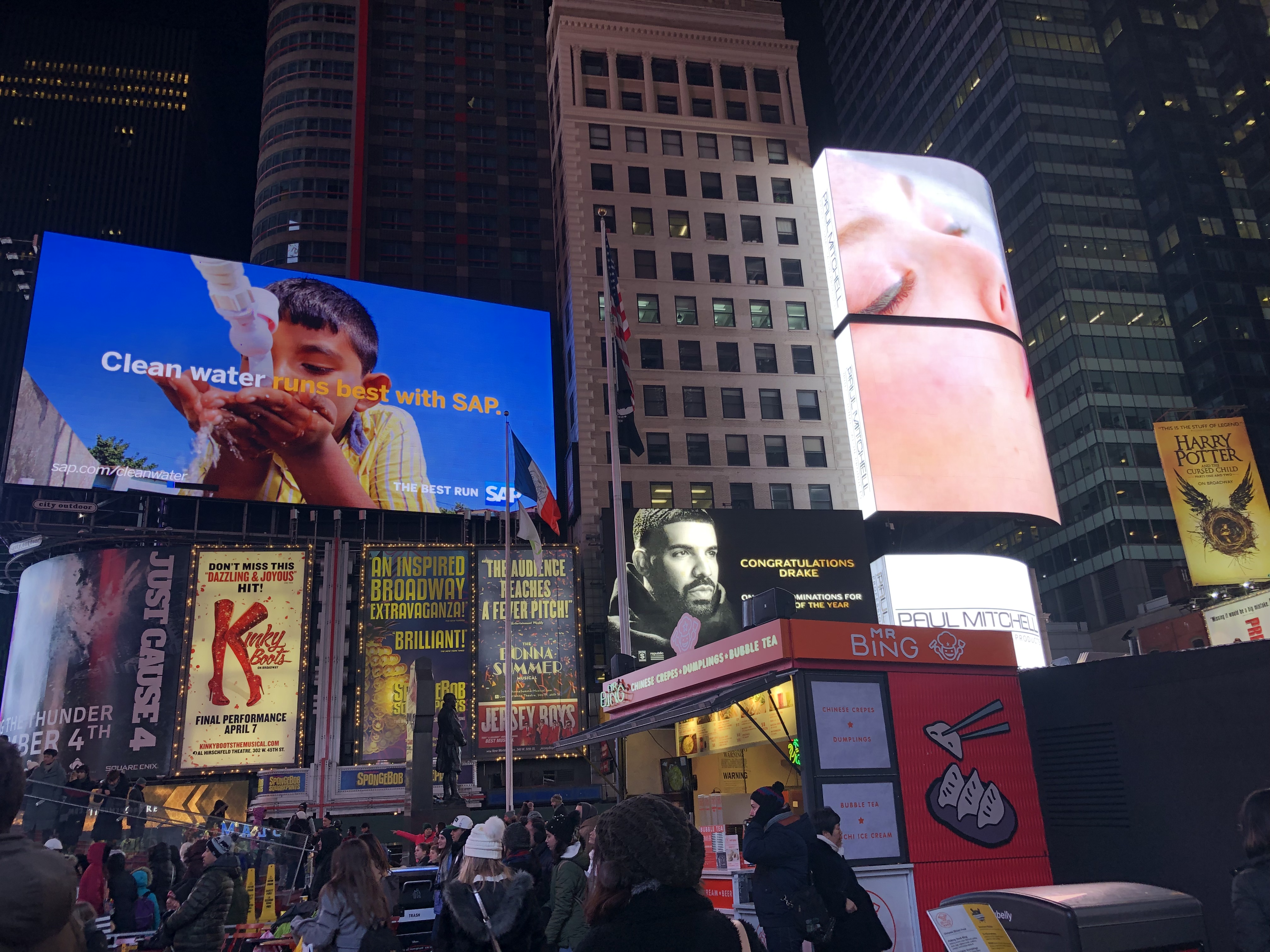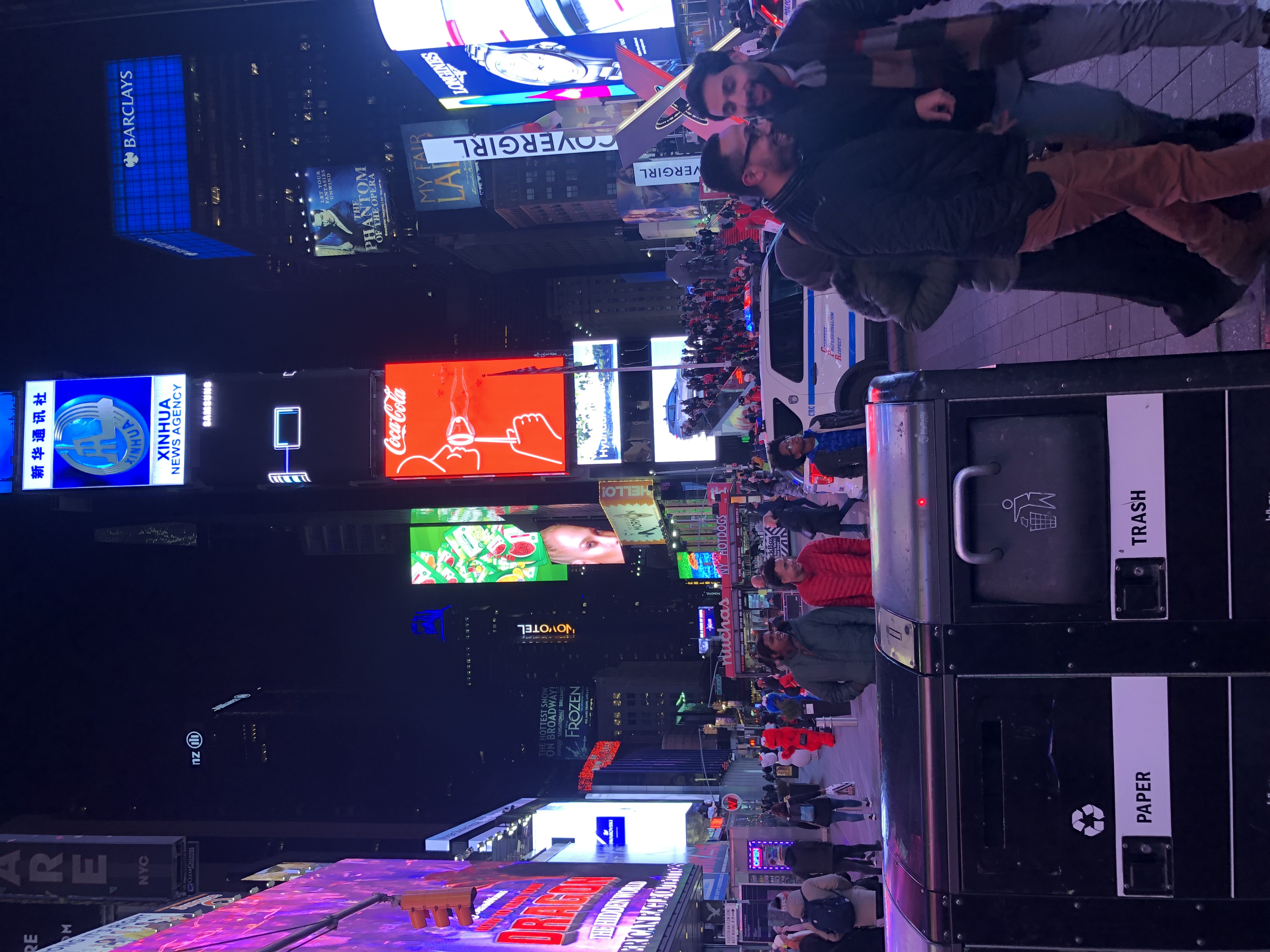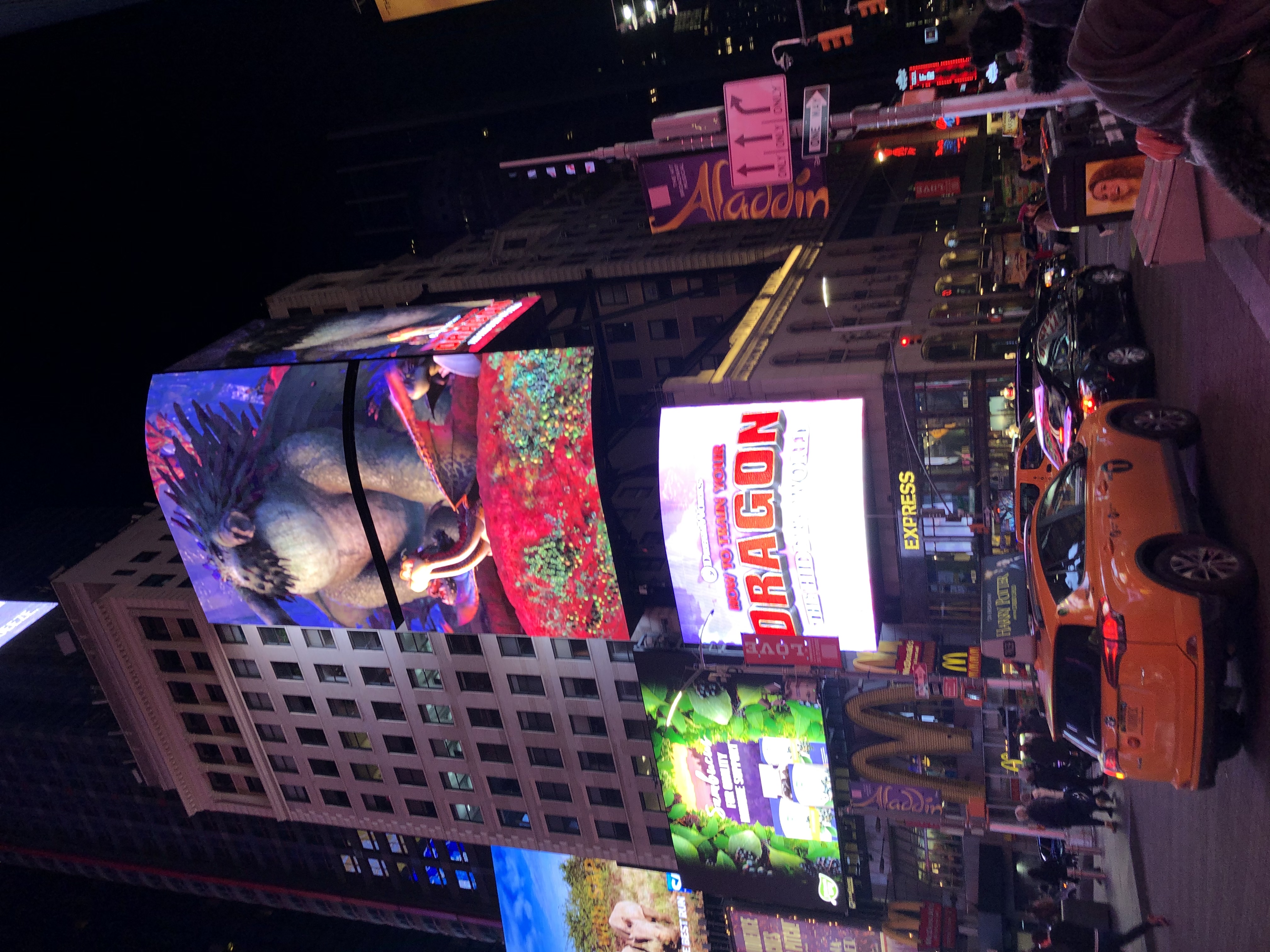 Okay ending the blog here I'm chilling at the hotel room and my eyes are shutting. I am really going to try and blog as much as this I can as I go along, but we only have a short amount of time to pack In loads! Watch this space…….
And don't forget to check out my other travel blogs https://lifestylelisa.com/category/travel/
Thanks for reading