8/08/2019
Hello!!
Okay firstly, before anything else, who is like really feeling the struggle this week? HOW is it only THURSDAY? This week has dragged and when I say dragged I mean DRAGGED! Like I CANT COPE!!
So when your feeling the struggle there's only one thing that can take those work blues away and that is to post a Disney post!
SO hello and welcome back to ANOTHER Disney planning post!
I know what you're thinking, HOW can I possibly have ANOTHER planning post! Well I do, because as you know the key to a successful, fun, and happy Disney holiday is PLANNING!
I left the phase 2 planning post (which you can check out here ?? https://lifestylelisa.com/2019/03/20/disney-planning-phase-one/) with a pretty much done itinerary and Luke and I were just starting to book the ADR's (advanced dinning reservations)
In a NUTSHELL, Luke and I had been hot on the ADR bookings, setting alarms and reminders, and managing to perfectly get all the time slots we wanted for the character dinning experiences, except for one (which we are still working on).
We hosted our pre Florida get together (which is a tradition) on the 20th of July. Which was the day that Luke and I could reveal the itinerary to the rest of our party!!….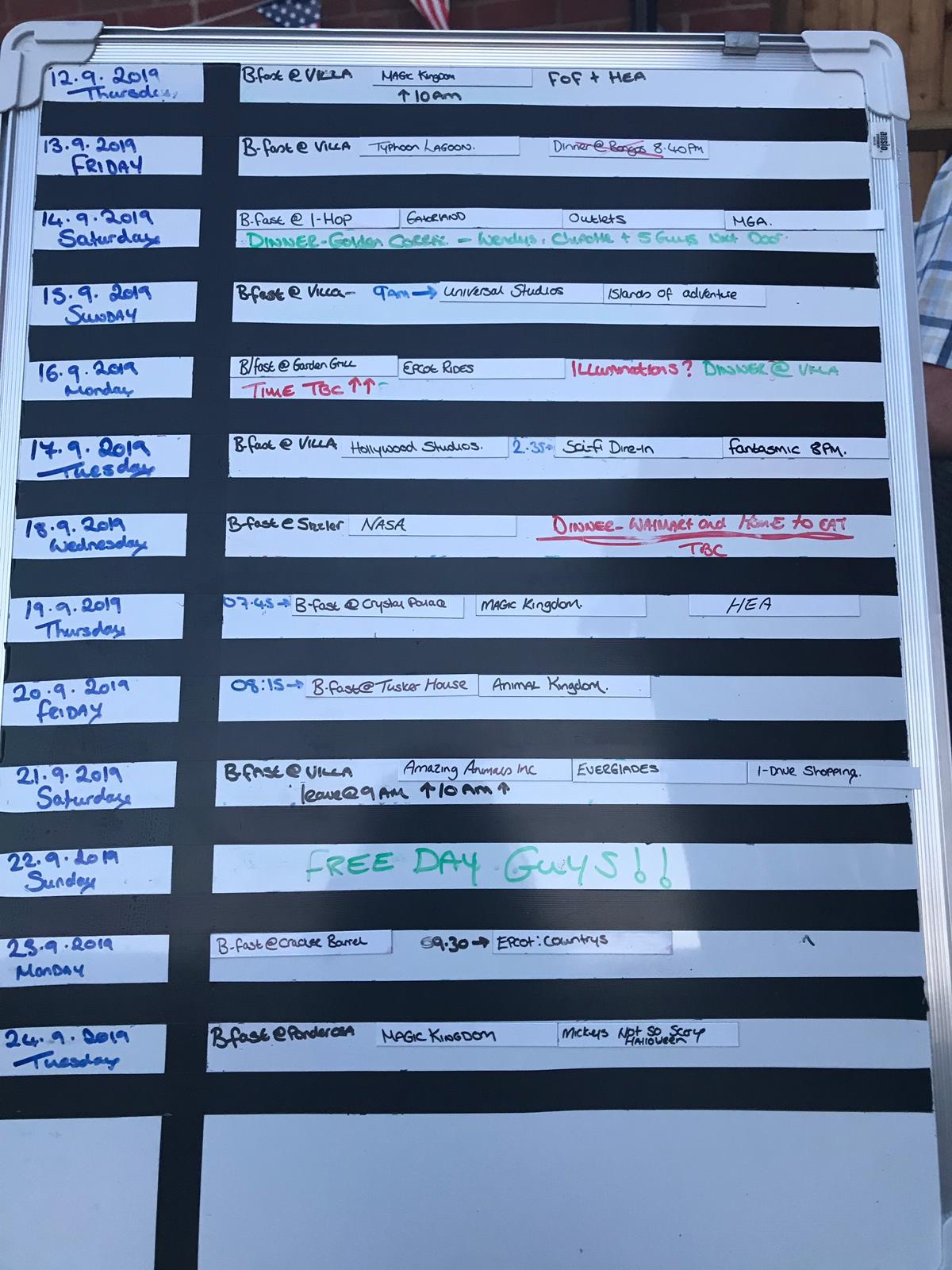 It was such a great evening with lots of food and drink and a chance for us to show everyone what they would be getting up on the Florida 2019 trip!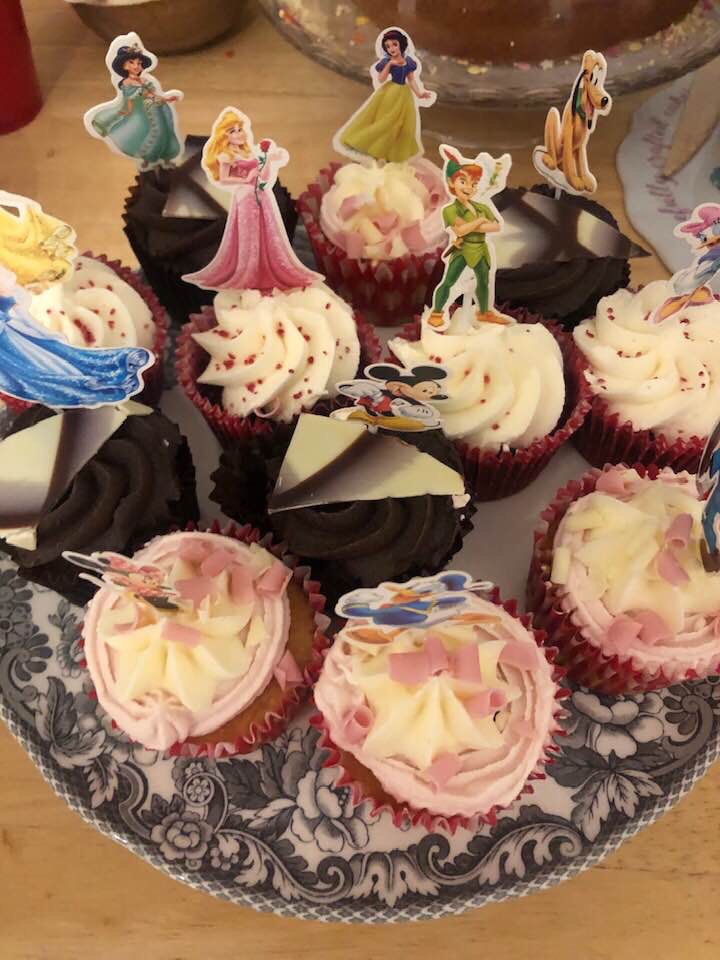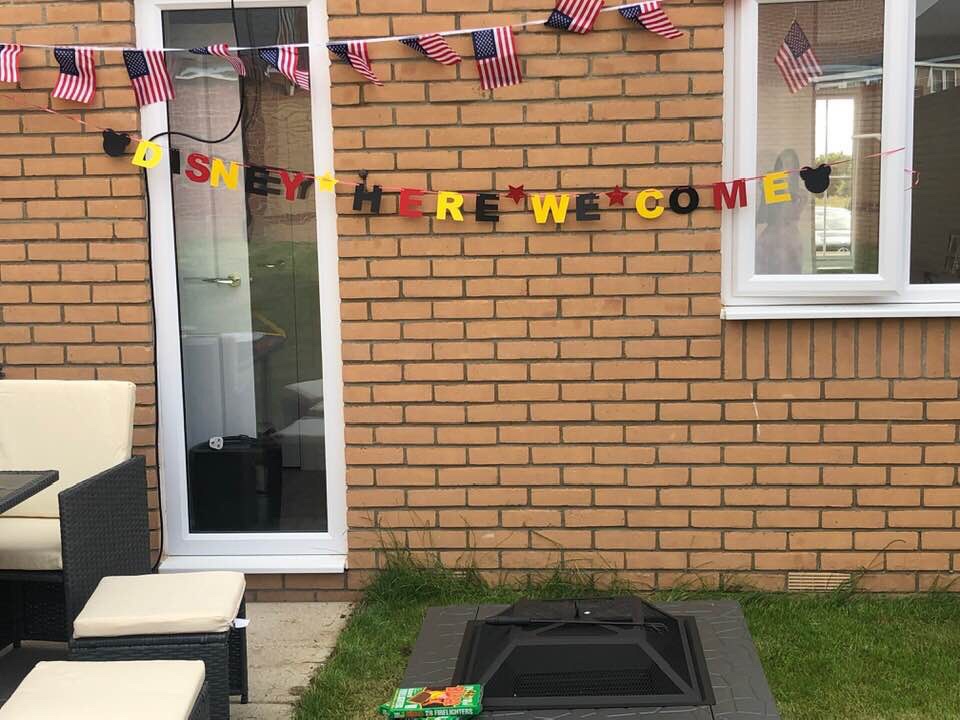 Seriously, is there anything better than a family get together?
The next day Luke and I were doing some checks on opening times across the Disney parks and come across a MAJOR ROAD BLOCK…. seriously I am talking HUGE!!!!
Disney had moved forward their opening times for both Magic Kingdom, and Animal Kingdom (and other parks) to 8am. This meant that Luke and I thought that we had been super clever and reserved our ADR's for both Crystal Palace (MK) and Tusker House (AK) at 8am, when we thought the park opened to the rest of the public at 9am!!
So basically this meant that whilst we were all enjoying our character breakfast's, the park would be open at that same time to the general public and by the time breakfast was done we would be waiting in long, long lines for the rides!…. EPIC FAIL!!!!!!
We needed to rework this itinerary and FAST!…
The biggest problem that we are going to encounter with not being in the park for opening was getting fast passes (FP) for 9 people, especially as we are not staying at a Disney resort and cannot book our FP 60 days in advance instead having to wait 30 days ?
Getting FP's for some of the popular rides will definitely prove to be a challenge!!
OR MAYBE NOT…….
This year we are doing something that we have NEVER done before –
Disney after hours!!…………….
This is where on certain nights a selected Disney park will stay open for an extra 3 hours after the park closes to other Guests including those staying in Disney accommodation! With a limited number of admission tickets available for purchase, this event is "hopefully" a chance to enjoy over 25 popular attractions and Character Greetings with little to no wait time. OH and Ice Cream, Popcorn & Select Beverages are Included…. WINNER!!
This is a separate ticketed event that is not included in the Disney package and it costs $133.13 inc tax and can be purchased in advanced online.
I didn't really no much about the Disney after hours event, so Luke and I did A LOT of researching on both google and YouTube. We wanted to make sure it was worth the money before purchasing it. A Disney vacation isn't cheap by any means so you have to make sure the after hours event is worth it!
We did like what we researched, and decided that with only 2 weeks to see and do everything why not make the most out of it. So we went ahead and purchased 9 tickets for after hours at both MK AND AK!…. do it hard or go home right?!?
I really am looking forward to seeing what the after hours will be like. And of course I'll be writing up my views on if I think it's worth the cost! SO keep your eyes peeled for that!!
Luke and I did manage (like pro's) to rework the itinerary, swapping breakfast reservations for lunch reservations!and moving just 2 of our days around to accommodate for the after hours event!!
#disneypros ?
We now only have one more phase to go and that is phase 4 FAST PASSES!!!! I can feel the stress already!
????
If you haven't already checked out my 2019 Phase 1 and Phase 2 Disney planning posts then you can read them here ?? https://lifestylelisa.com/2019/03/20/disney-planning-phase-one/
?? https://lifestylelisa.com/2019/03/29/disney-planning-phase-two/
And if you are thinking of planning a Disney trip then why not have a read of my previous posts ?? https://lifestylelisa.com/category/disney-adventures/
?? https://lifestylelisa.com/category/florida-adventures/
Thanks for reading lifestylelisa