12/05/2019
Last weekend Luke and I took a 6 hour road trip from our house in Essex to Lake District in Cumbria. I haven't been to Lake District since I was a little girl, so I was excited to head back there for the long bank holiday weekend.
Travelling and exploring is something that I have grown really passionate about since meeting my super adventurous boyfriend Luke 5 years ago. He brings out the side of me I never really knew existed, the side of me where the heels go in the wardrobe and get replaced with walking boots! 5 years ago I would have laughed if anyone had told me I'd be rocking some hiking boots on a weekend.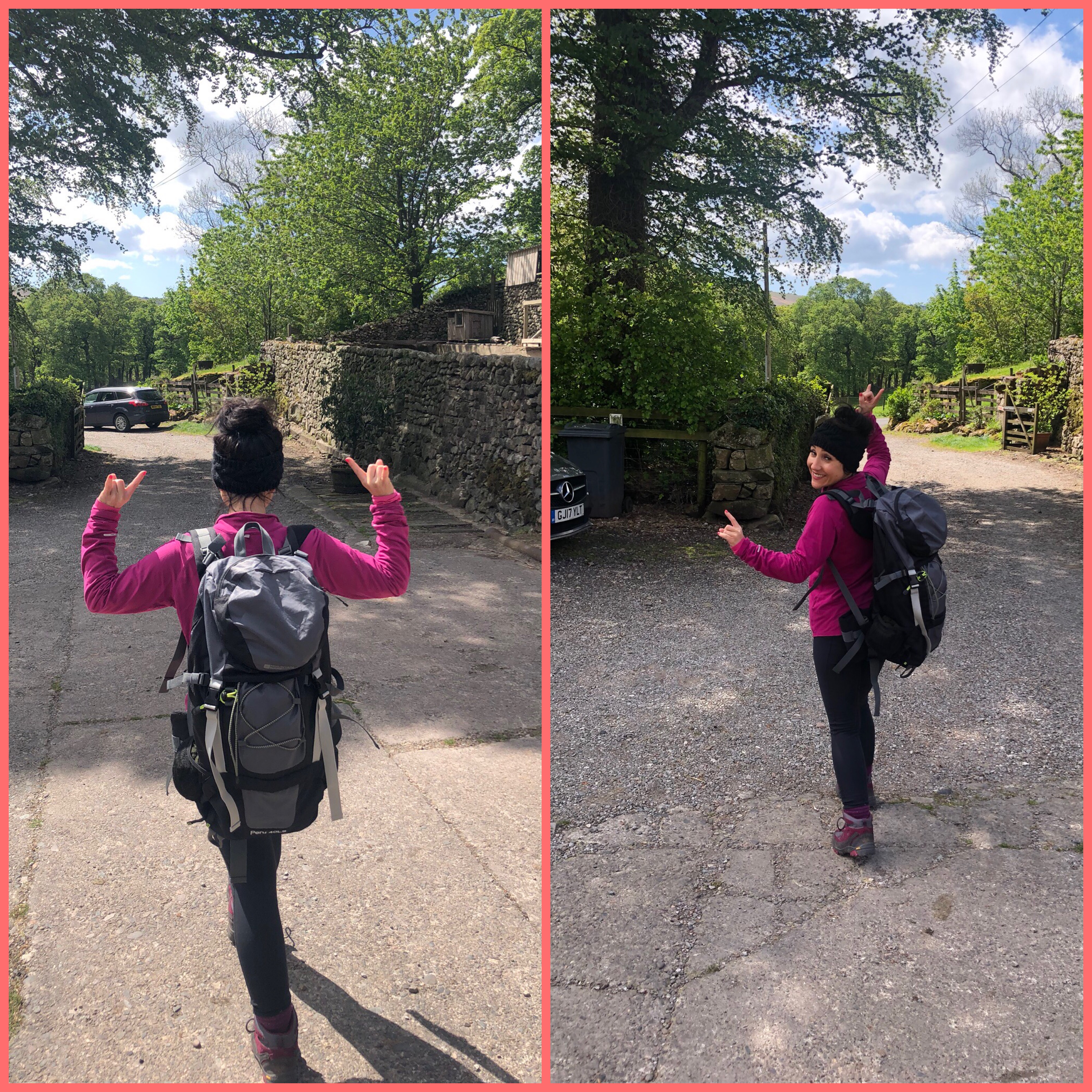 Being far more adventurous than I have ever been means I have managed to tick off a few things that I never thought I'd see myself do starting with the Tough Mudder I did in 2017, and climbing Mount Snowdon in 2018. It only seemed right to tick something off the list this year, and since Snowdon last year I have found a new love for mountain's, which meant it was only natural to tick off another one in 2019.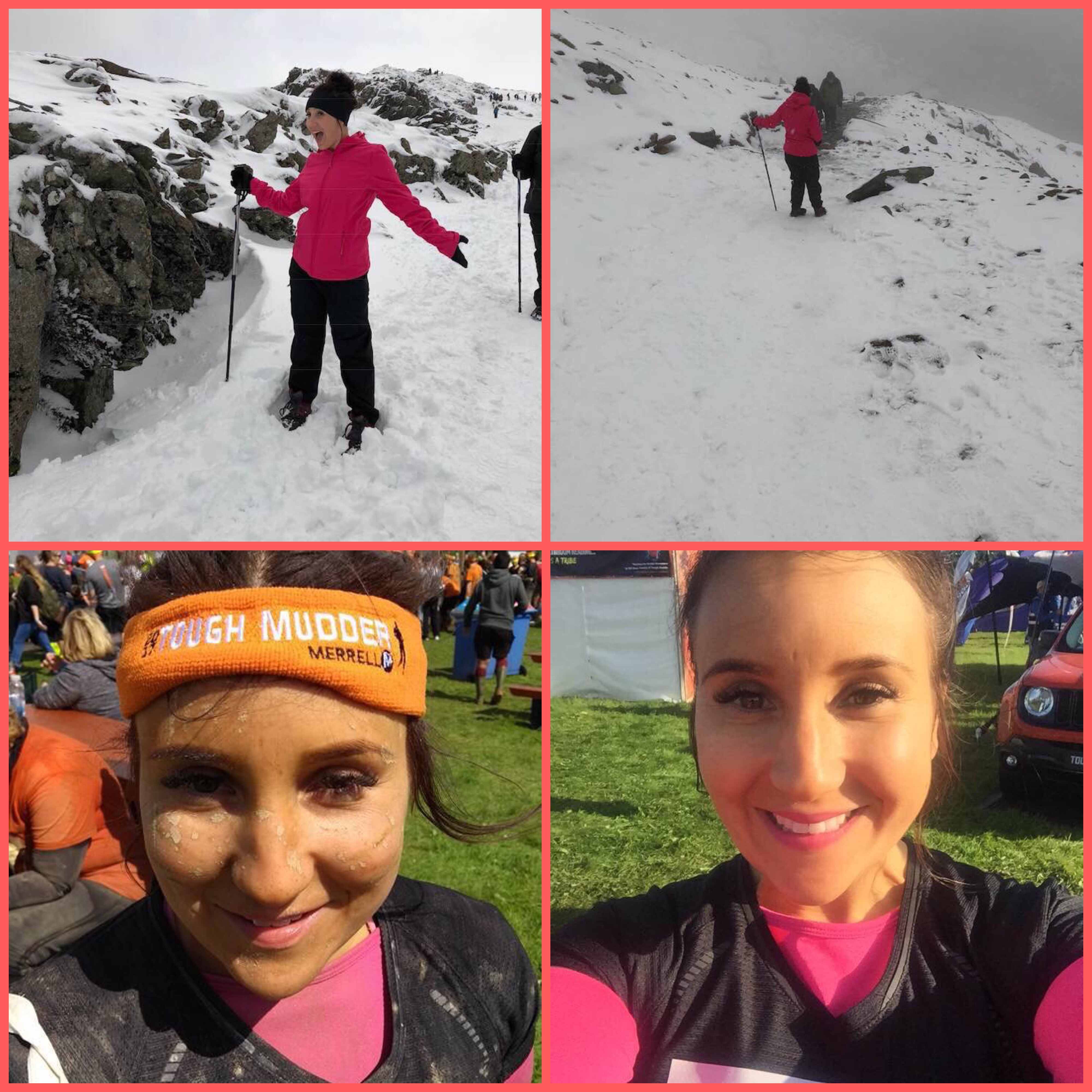 This year Scafell Pike was the mountain waiting to be conquered. At 3,209 feet it is England's highest mountain, and interestingly enough is also a war memorial, in memory of those who died in WW1, cared for by the National Trust.
Scafell Pike comes in slightly smaller than Snowdon's 3,560 feet, but that by no means makes it an easy climb. Whichever route you take, it's a tough, steep hike which involves scrambling over hard terrain, there is no easy options here but well worth the effort to reach the "top" of England.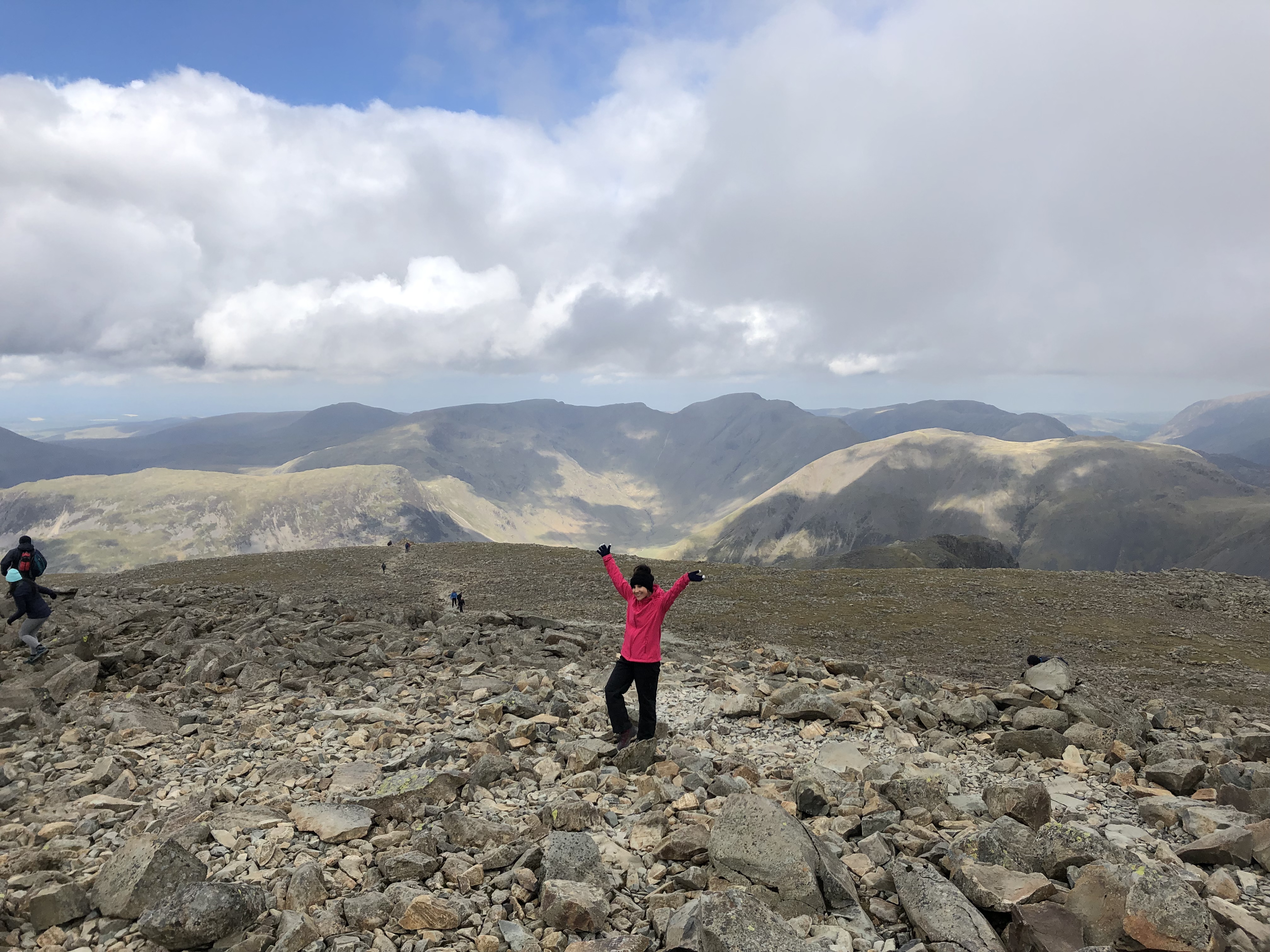 We started our ascent at 08.15 on a mild bank holiday Sunday morning. I instantly noticed the difference between Snowdon and Scafell, whilst Snowdon has a good 2/3 miles of pure hiking before you start climbing, Scarfell is an instant and constant climb, making it challenging very early on.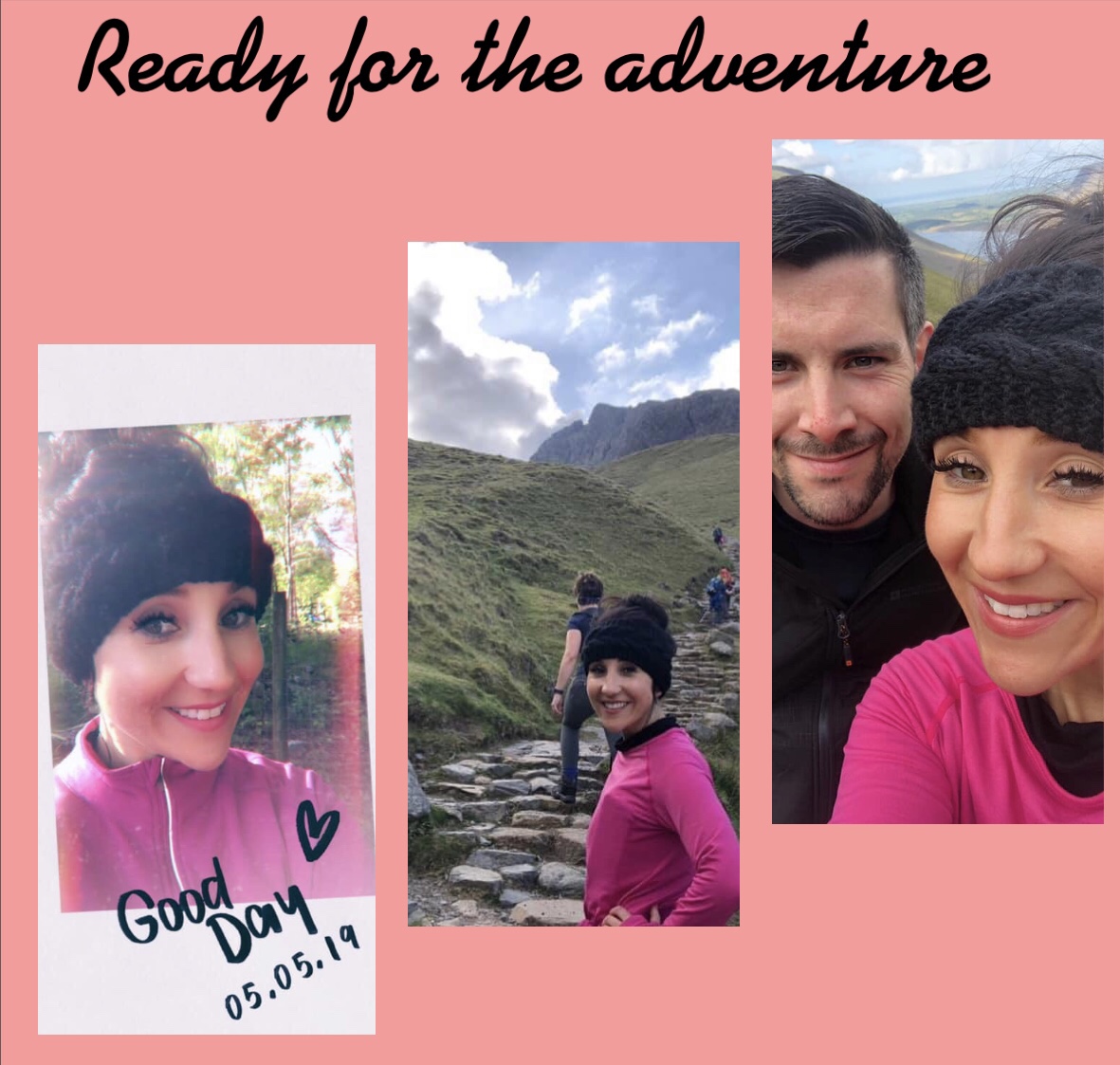 Although the terrain was rocky and very uneven and would have been all too easy to have fallen and really hurt yourself (I saw 2 people hobbling back down the mountains with what I can only assume were sprained ankles) I again didn't find it as tough as Snowdon where at times you actually found yourself climbing up and over large rocks and boulders, in ridiculous conditions!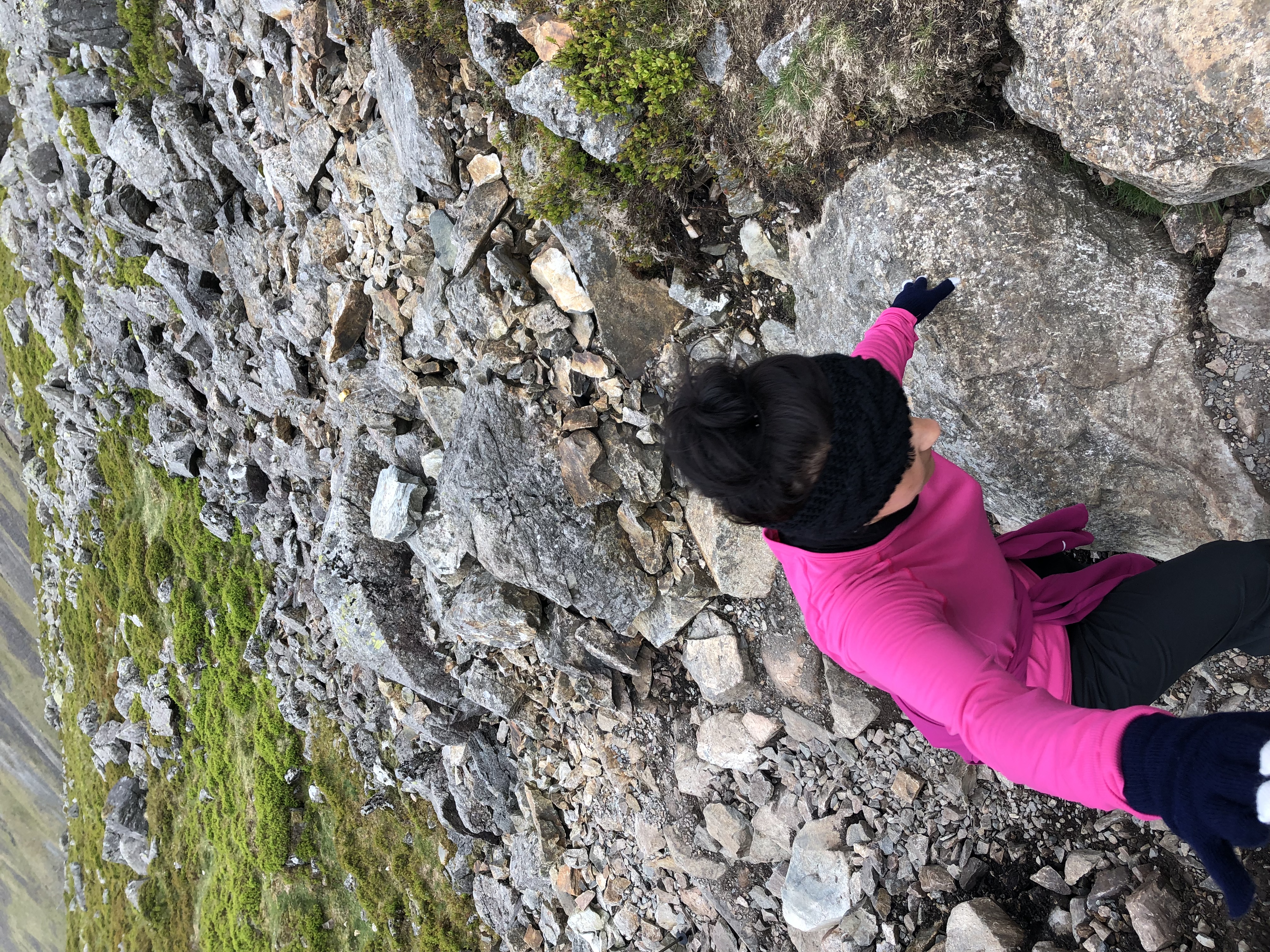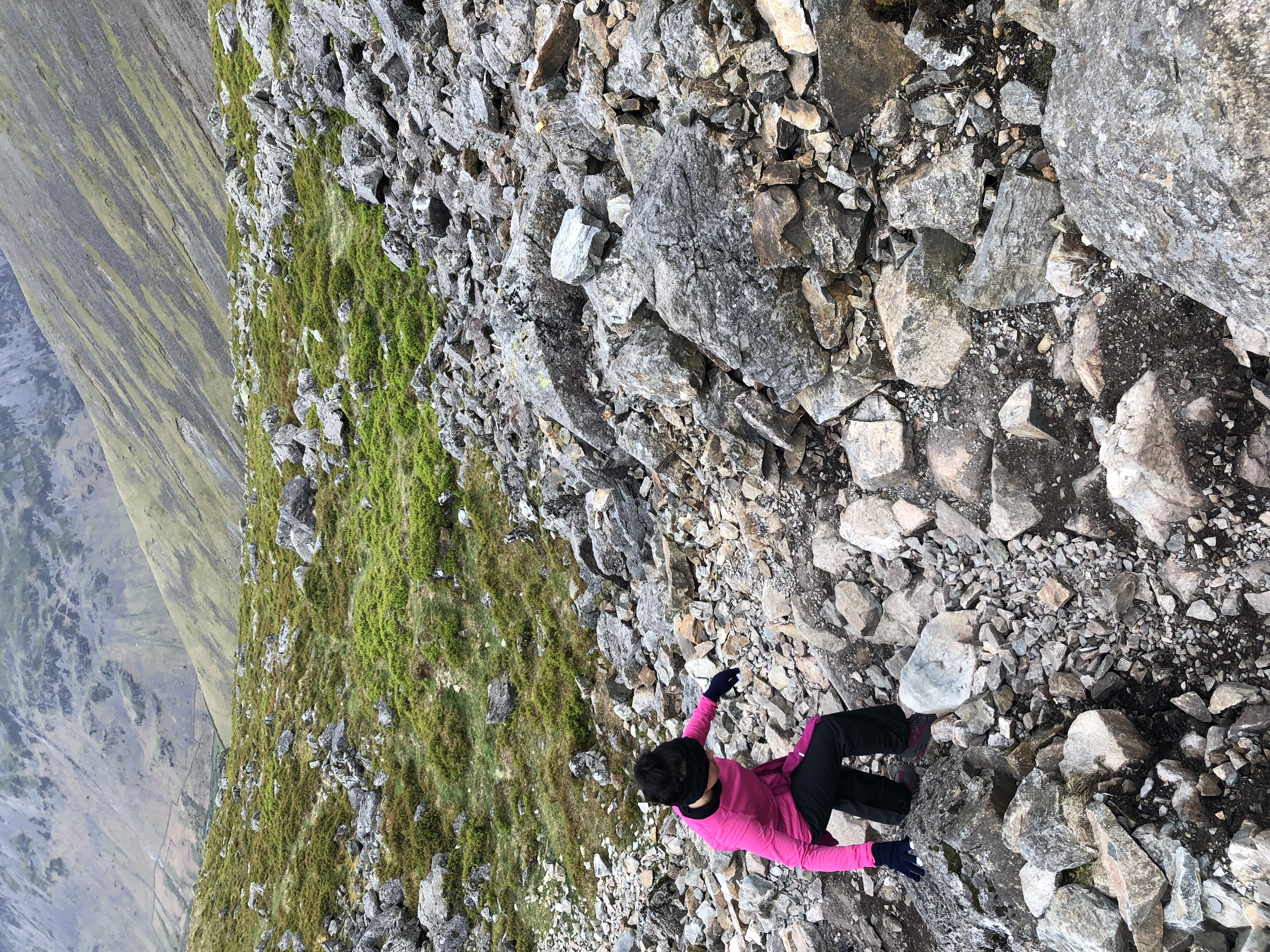 The weather was dry and quite mild to begin with, I actually broke out into a little sweat at the beginning. Of course the warmer weather was short lived as the higher we climbed the colder and colder it got until we actually got a little snow flurry, still not as dramatic as Snowdon, but that wasn't a bad thing. The tips of my fingers were freezing, I really should invest in some better gloves! Every other part of me thankfully stayed pretty warm.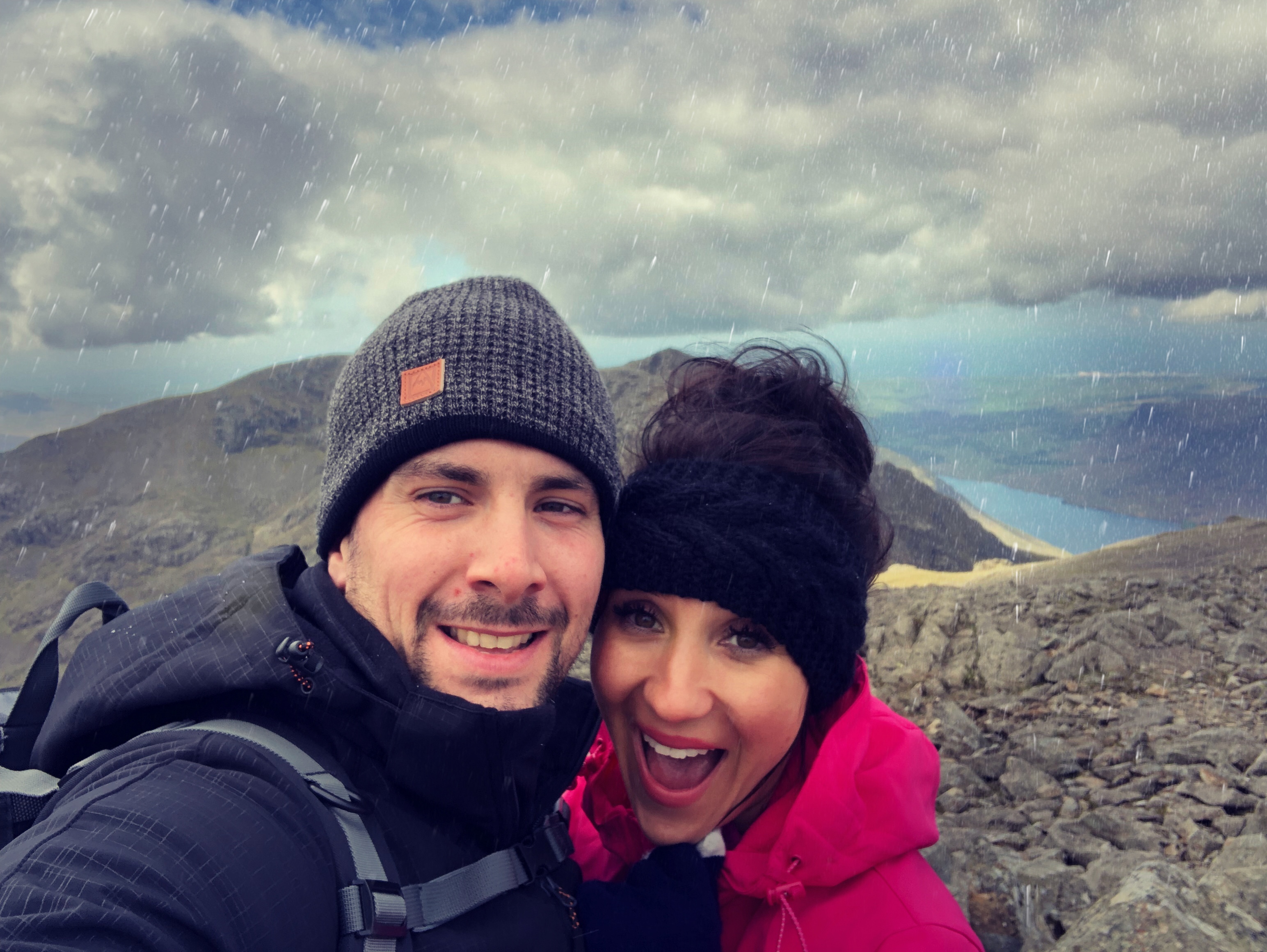 Reaching the summit was both tiering and exhilarating, but for me personally the sense of achievement I felt was overwhelming and I am always so proud of what I have accomplished. I enjoyed being at the summit surrounded by clouds and views, and for that moment in time being the highest person in England, looking around at the beautiful scenery below, it makes everything I endured to get there just seem worth it. I know I sound like I just completed Mount Everest, and people tackle Scafell Pike everyday a lot easier than I did, but for me it's about the personal achievement, the "I actually did it" moment, the girl that ditches the heels, sticks on some waterproof trousers and heads up a mountain.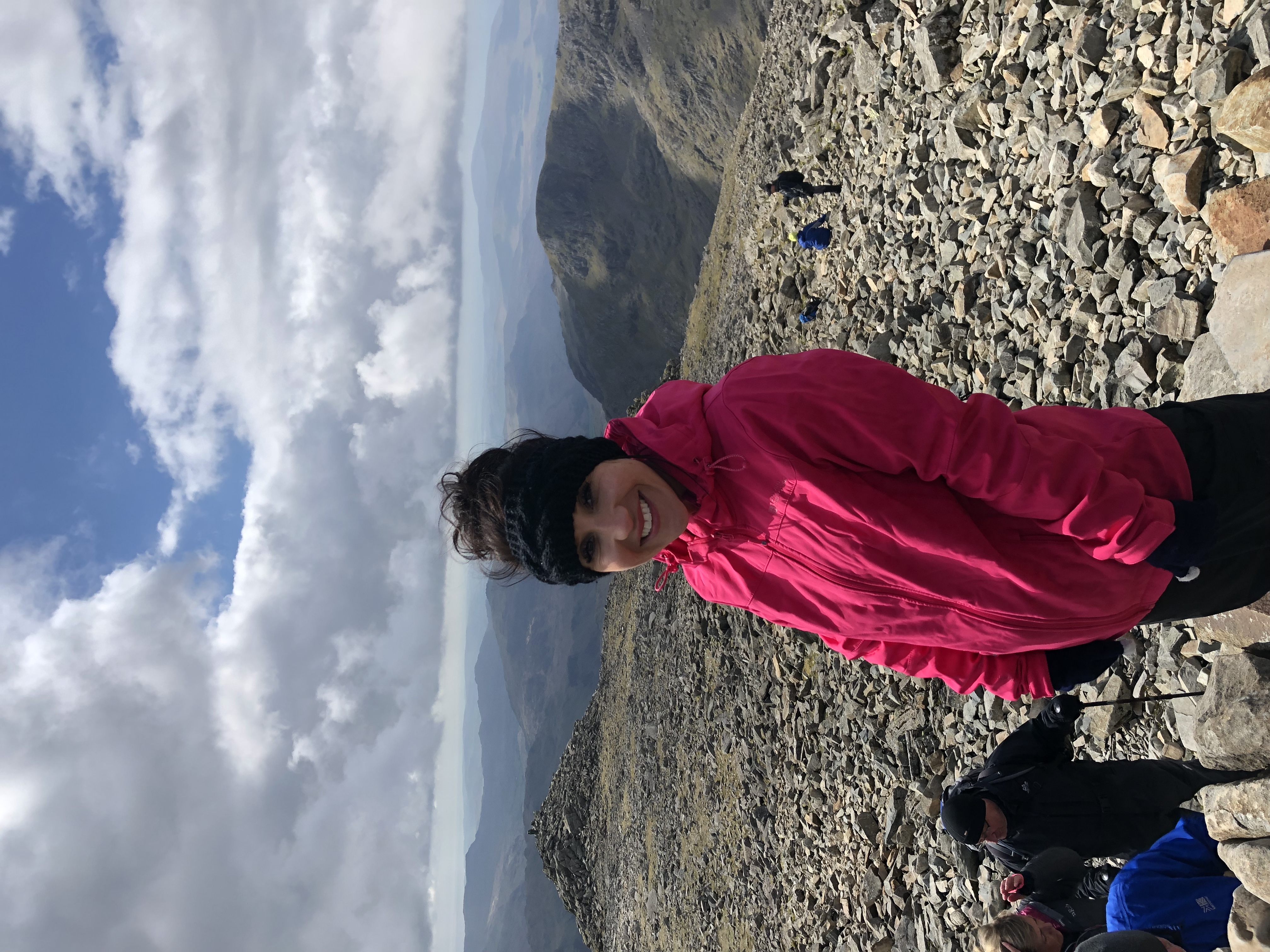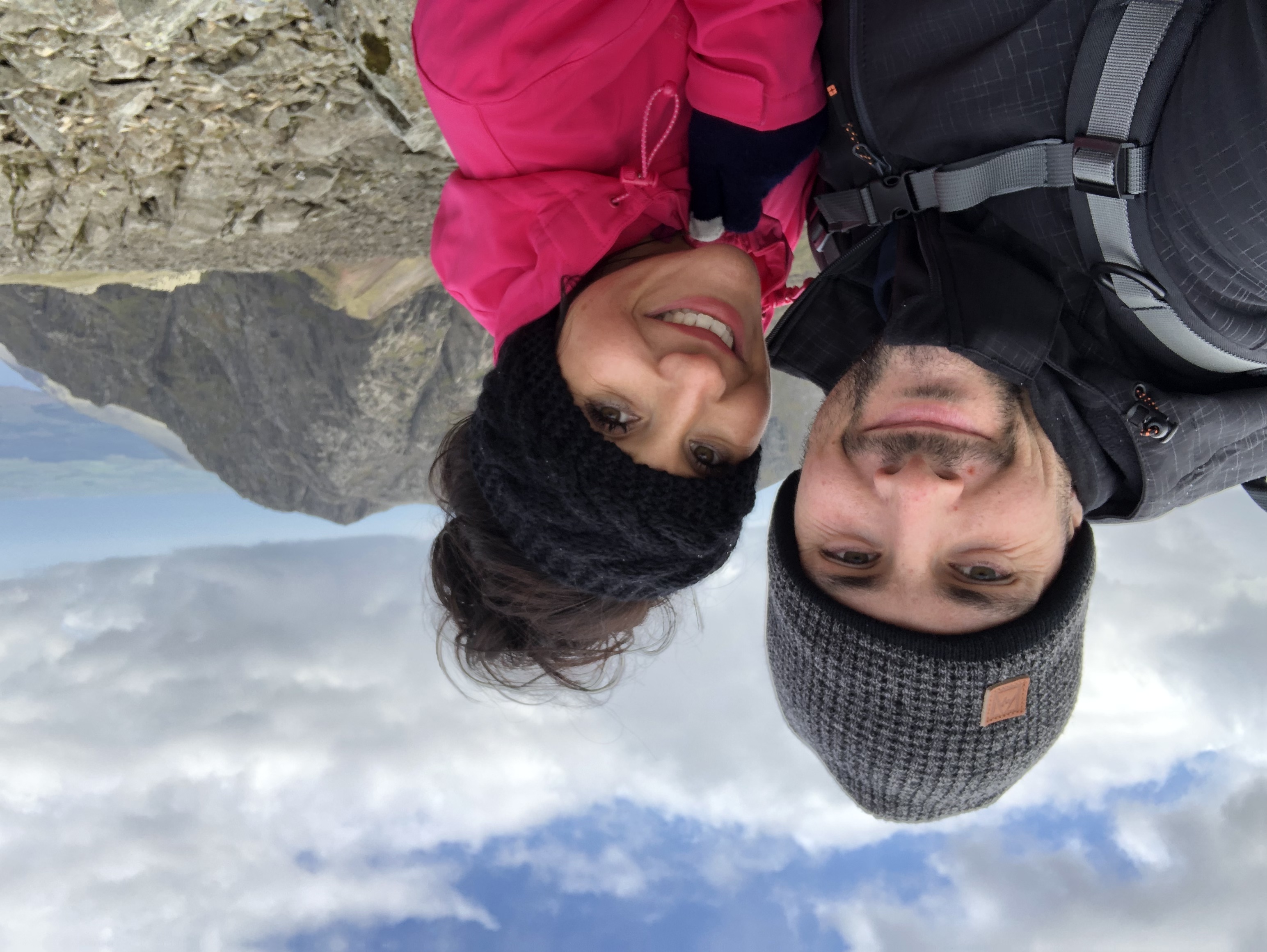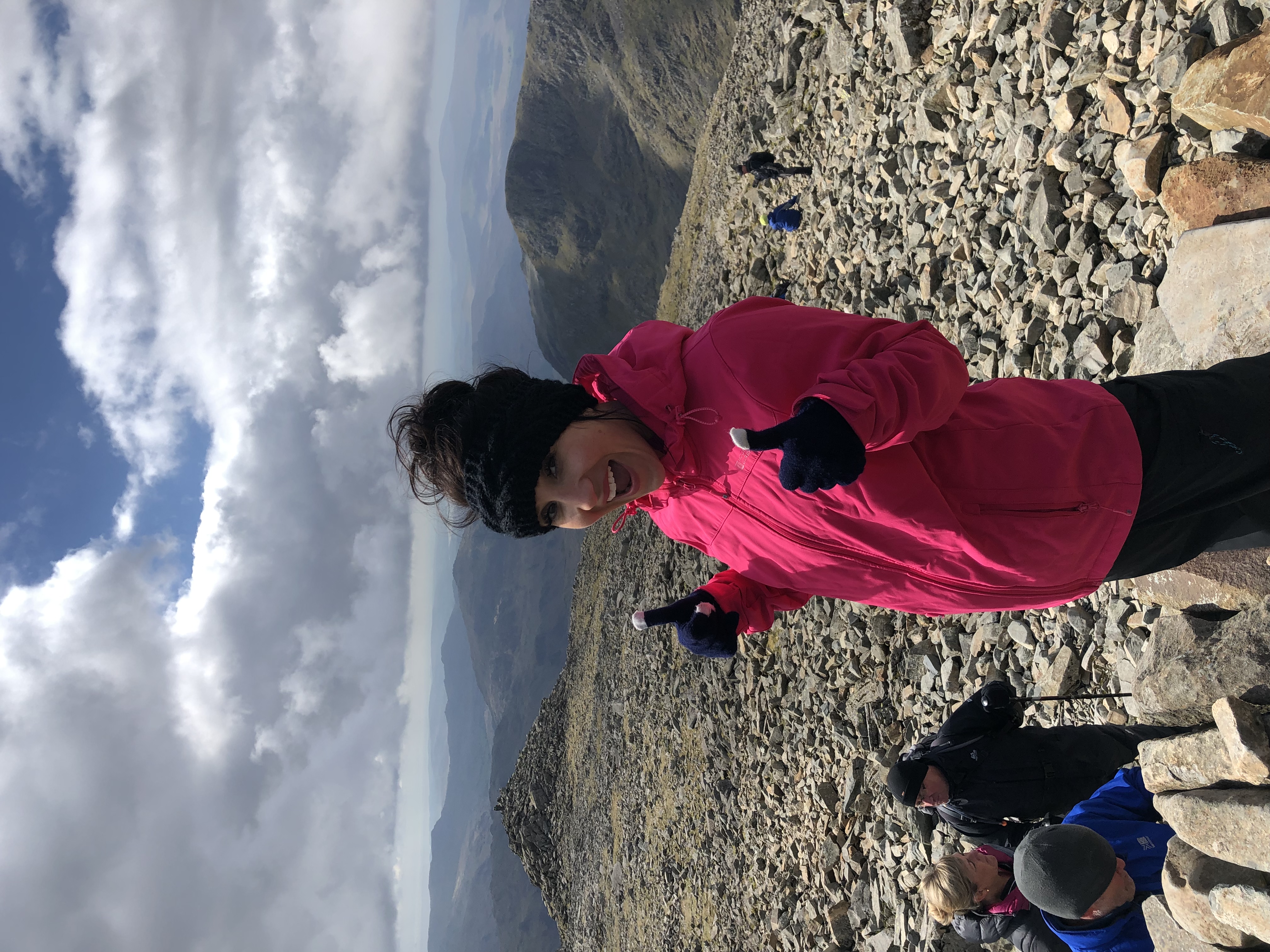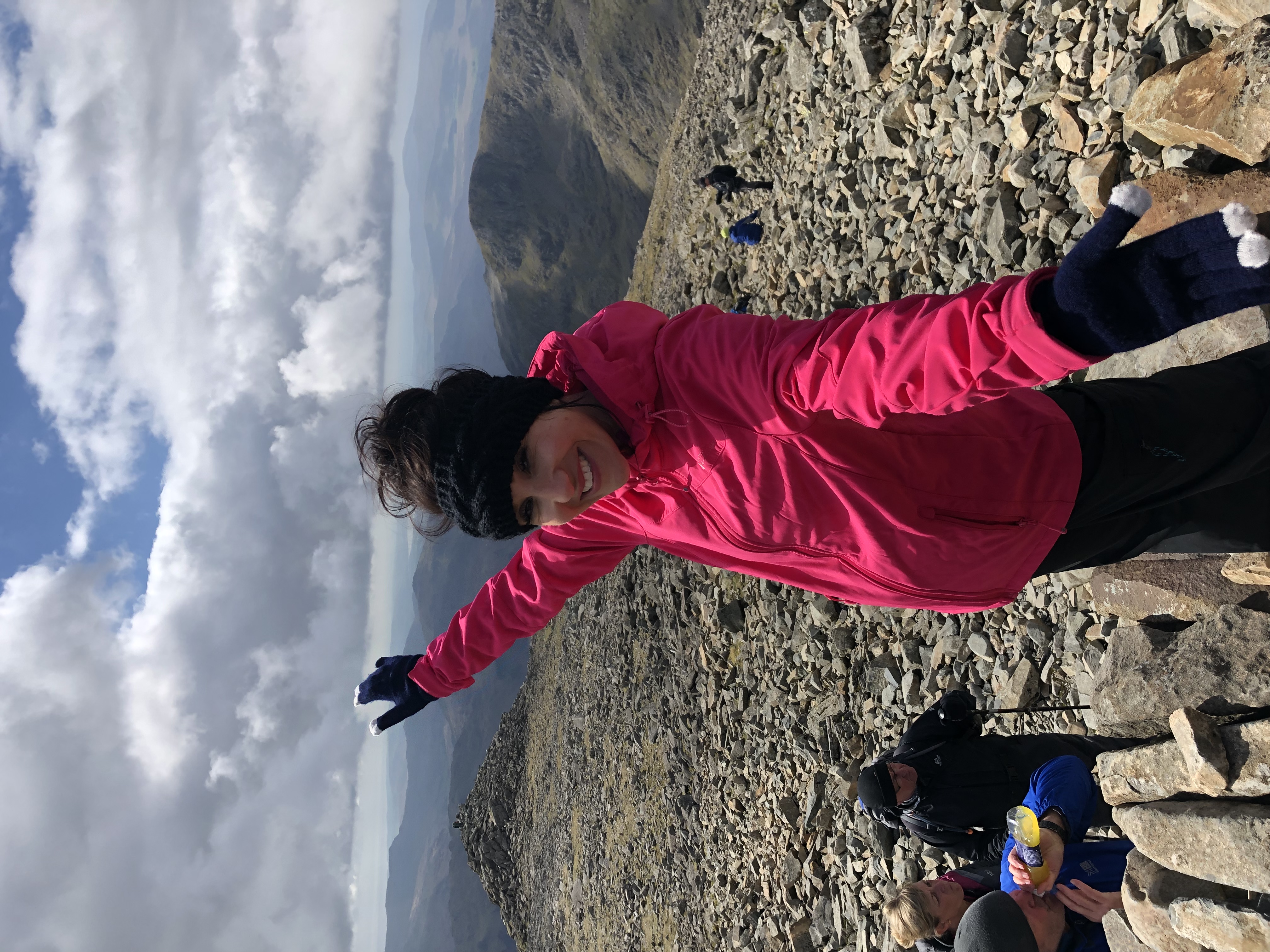 With pictures and selfies taken, it was too cold to hang around on top of the mountain for too long and I was ready to go! The descent from the summit was a little hair raising at times walking over the rocky terrain at quite a steep angle, I was doing my best not to fall over and quite possibly really hurt my self! Going down although not easy didn't take as long as the descent from Snowdon. Slow and steady wins the race (well that's what I kept telling myself) and I took it at my own pace and did it in my own time.
The whole climb from start to finish took around 6 hours, and I was so glad when it was over and I was back on flat ground, I was also pretty hungry too!!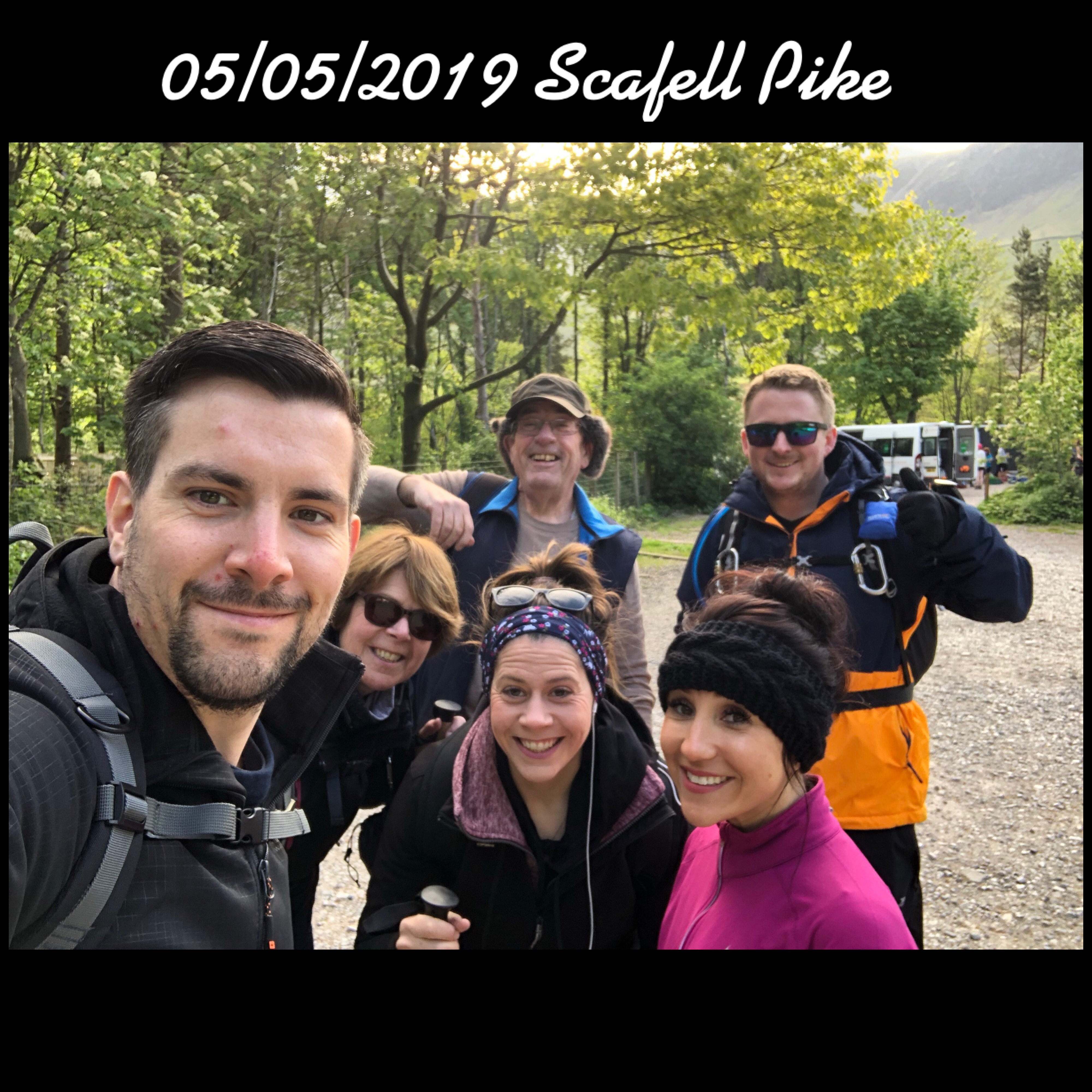 I was looking forward to a hot shower, cup of tea, food and finally a chill out and bed, after getting up at 5am I was shattered and the comfy cosy cottage bed was calling my name!
The Lake District is a beautiful unspoilt part of the UK, beautiful scenery sheep and cows are pretty much all you can see as you drive through the windy roads. You can drive for miles and miles before encountering any other vehicles. My Wi-fi didn't work very well, which as always is a blessing as I love being away from the world of social media where possible, if only for a while.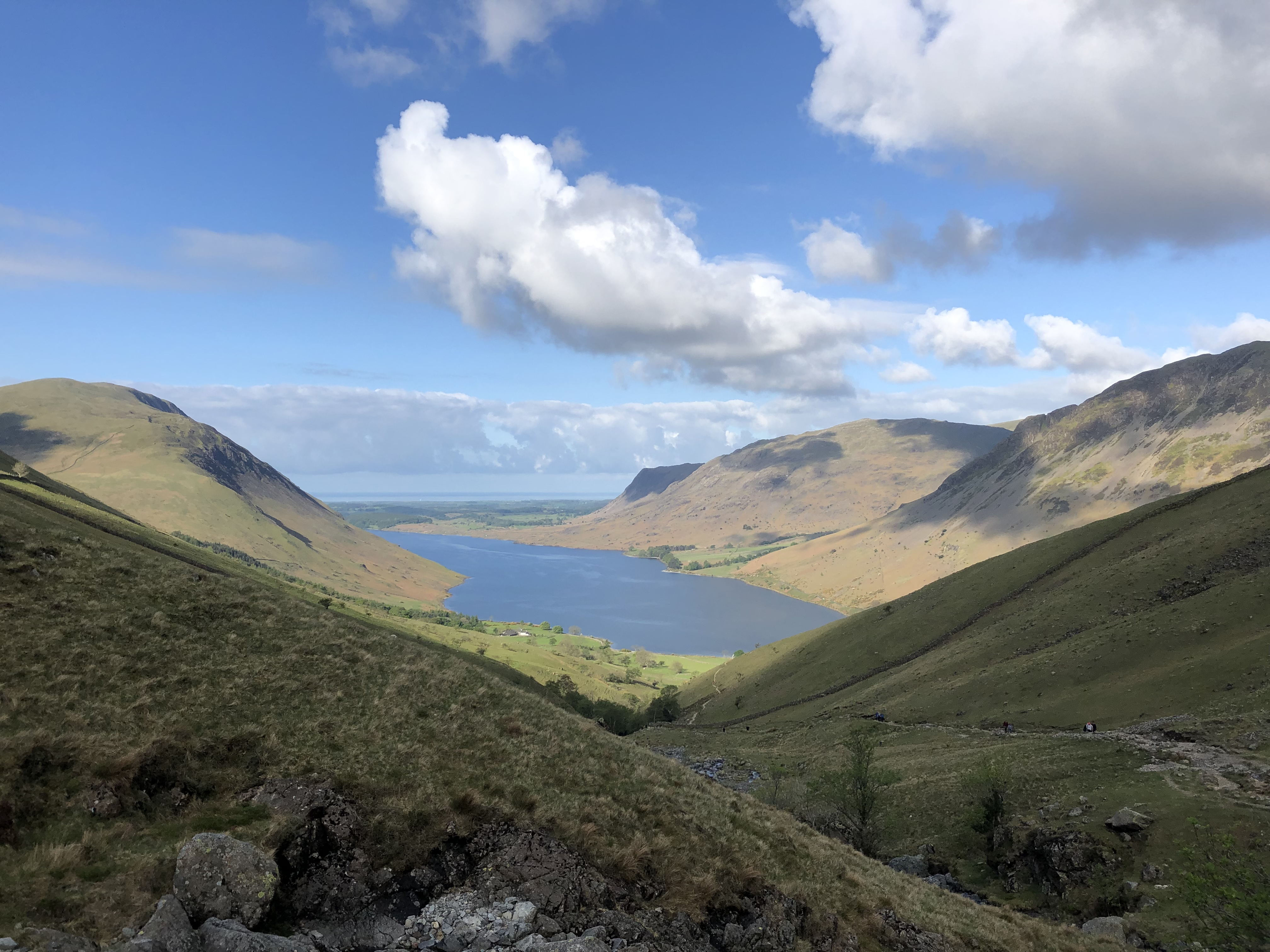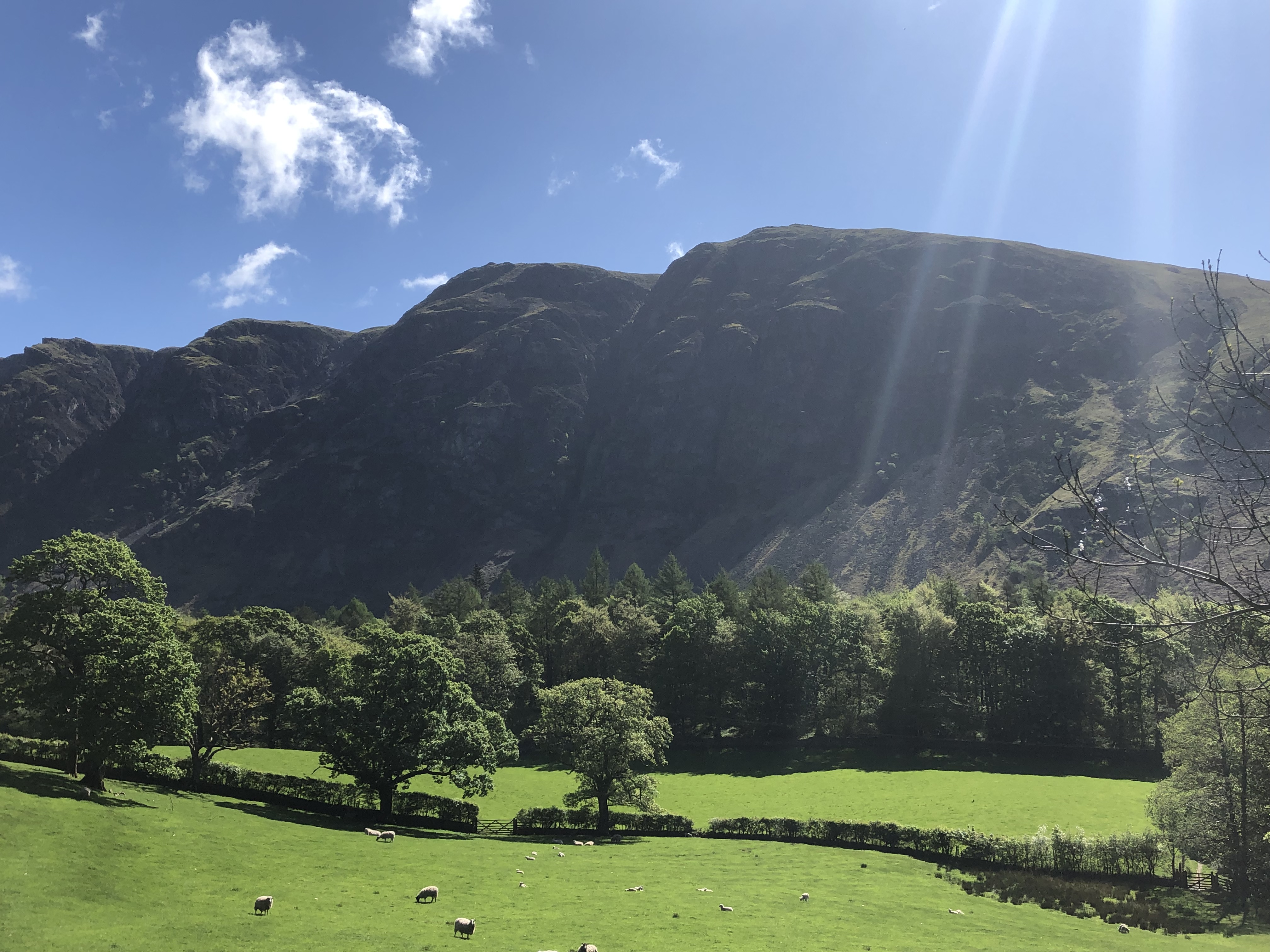 The drive from my home in Essex to Lake District took around 6 hours, which meant having a few rest stops on the way. We only had a short time here on a Friday to Monday break, but with so much to see and do I kind of wish we had maybe had a few days more.
Very pleased to be able to tick Scafell Pike off of my list for 2019. It's another achievement to add to my growing list, and I have now ticked off 2 out of the 3 mountain's that make up the 3 peaks, with only Ben Nevis to conquer which I will hopefully do next year. . . . . . . .
Before I end the post I thought I would add in what I take with me when I turn into super adventurous Lisa!! Which includes the snacks I take with me and what I wear!!
Lisa's essentials
Snacks
It is SO important to keep up your energy levels when doing something like a long hike or a mountain walk. And also staying hydrated is equally important! The choice of energy snacks Luke and I packed on our trip were….
My homemade trail mix – This is a long standing favourite of mine and I always buy packets of it when I'm in Florida! My own version of it is pretty simple: Mixed nuts and raisins, dried fruit (mainly papaya as it's my favourite) coconut flakes, and for the sweet treat I used M&M's, but I use any type of chocolate including chocolate coated nuts and raisins.
Deliciously Ella Energy ball – I picked 2 of these up from my local Tesco store, they are gluten free and suitable for Vegans. They are delicious and gave me a much needed energy boost halfway through the climb.
Graze Lemon and Blueberry Superfood oat bites – Again these were from my local Tesco store and are suitable for vegetarians. With superfood baobab and whole oats, combined with zesty lemon and blueberry infused cranberries for a handmade source of fibre and super delicious!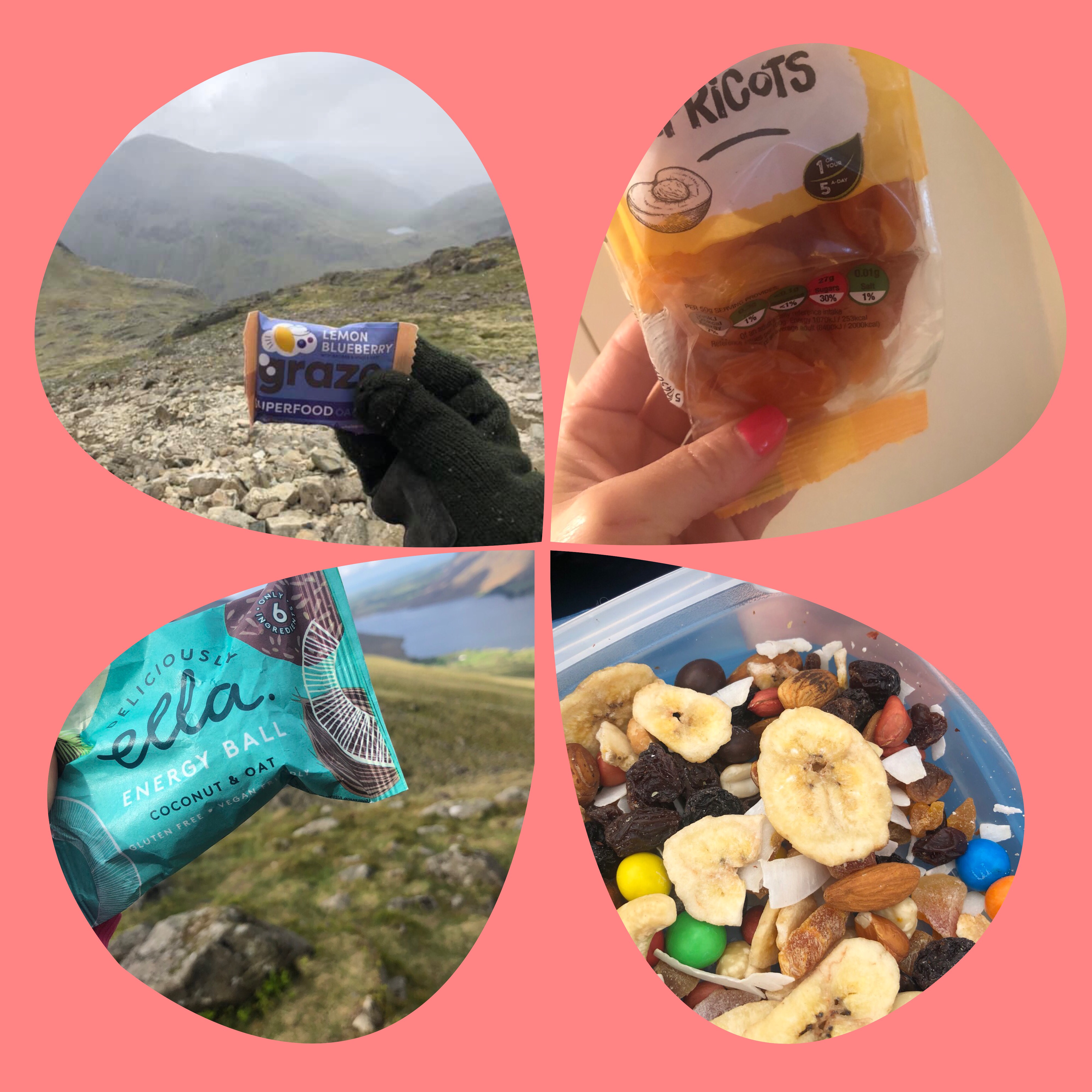 Also don't forget to pack plenty of water!!
What to wear
Whether you are hiking or climbing you really do need to dress appropriately. I have learnt over the years that sometimes it's best to ditch the glamour, stick your hair up in a messy bun and dress appropriately! Hiking boots and climbing trousers are definitely not my usual attire but climbing a mountain in jeans and converse…. well that just a stupid idea!!
My hiking wear
Sports Bra
Hiking trousers – Mine are from Mountain Warehouse and cost me £14.99 (absolute bargain!) They are lightweight, quick drying and absorbent and comfortable to wear.
Tights
Roll neck jumper
Running top –
Over top
Waterproof socks
Sturdy and comfortable waterproof hiking boots
Ear warmers
Gloves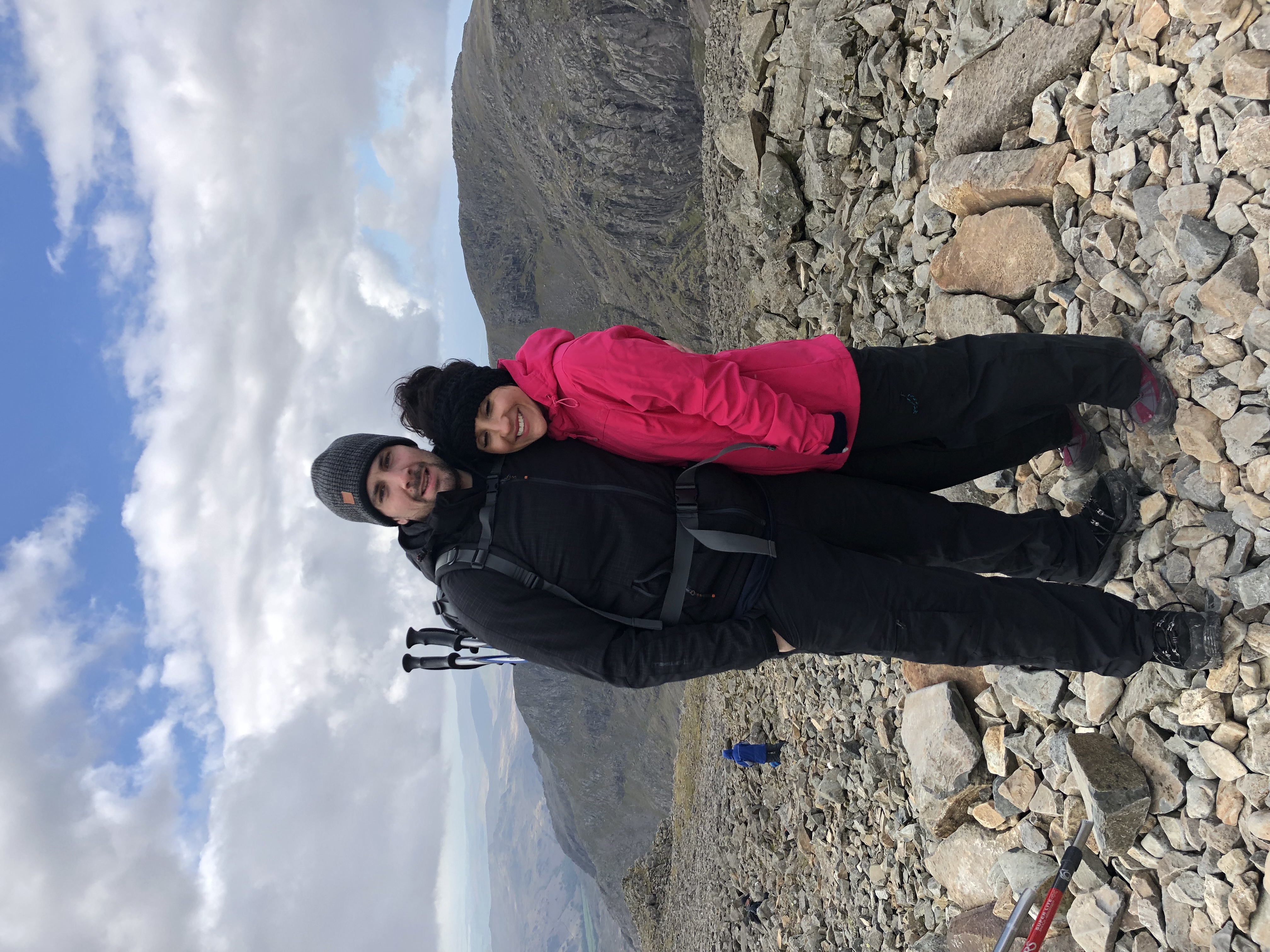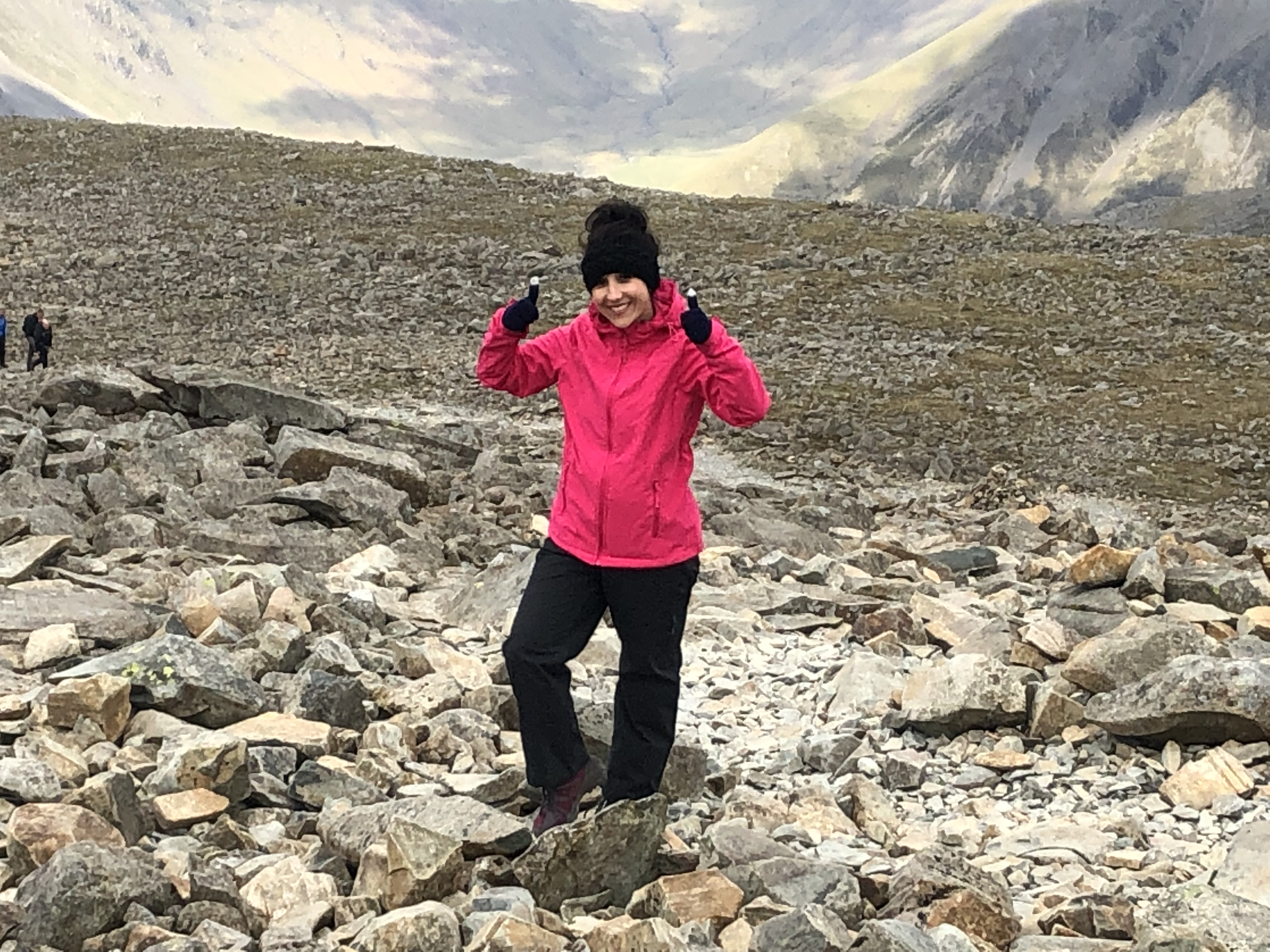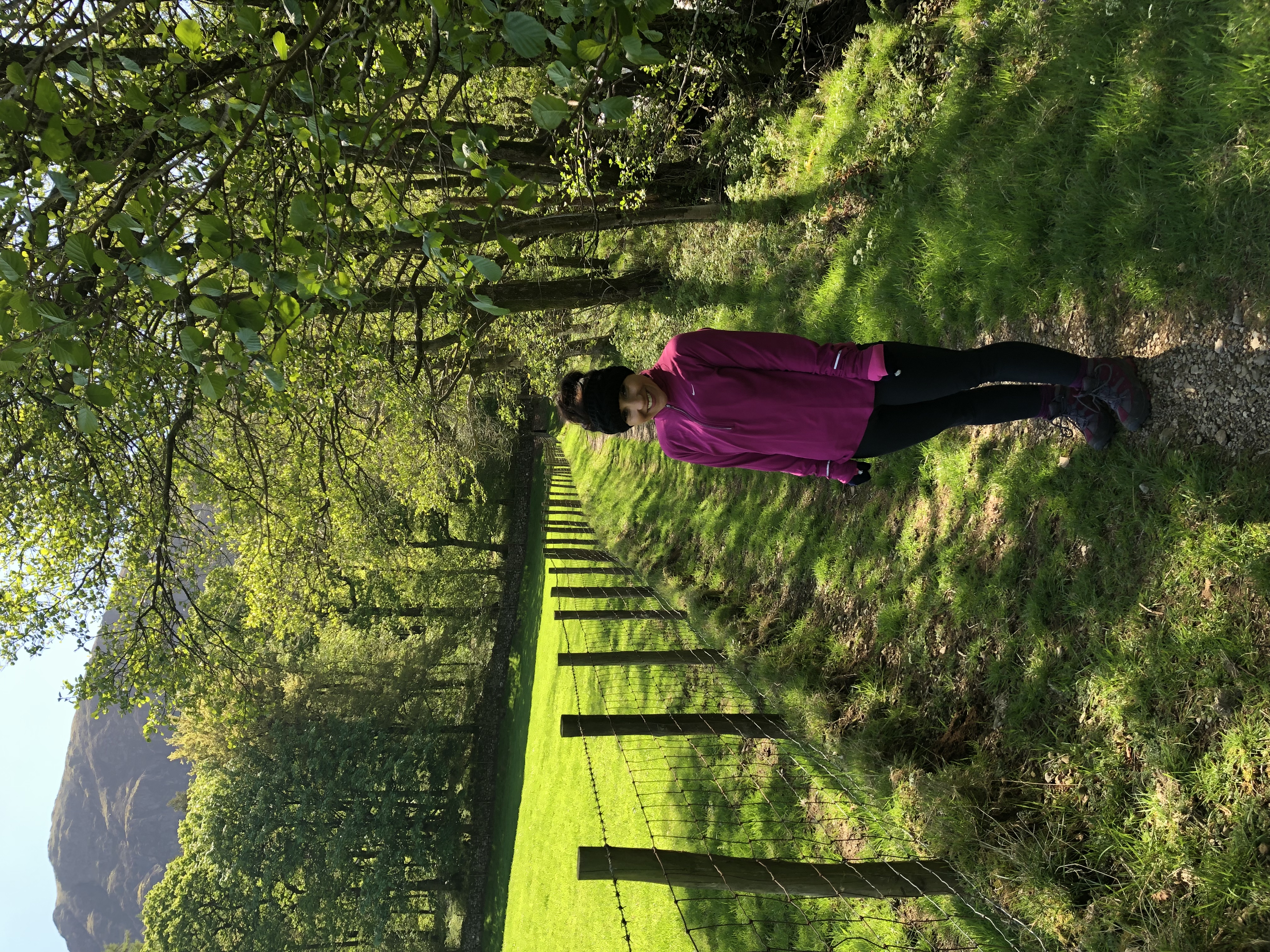 Finally, I did say I was going to vlog this trip BUT with so much going on I didn't get a chance to do a full vlog. I did however manage some mini check in one take video's that I've added below.
Enjoy, and thanks for reading lifestylelisa.com
And a couple of out takes!!
Enjoy the rest of your weekend!!