Happy Tuesday everyone, I mean I may feel happier if it was Friday, but it's not, so Tuesday is far better than it being Monday right, no one likes a Monday, especially me!!
I have been a little quiet on the blog front this last week, things have just been ridiculously busy for both myself and Luke. Working lots and preparing to welcome a new arrival to the Kendal-Taylor household ??
YES we became proud puppy parents on Saturday to Hunter, our 8 week old Hungarian vizsla. It's been a crazy few days of us just kinda getting to know each other, and hanging out with him. Hunter was quite shy and quiet for the first few hours when we got him, but his little personality is starting to come through and he's now much more confident than he was on Saturday when we bought him home.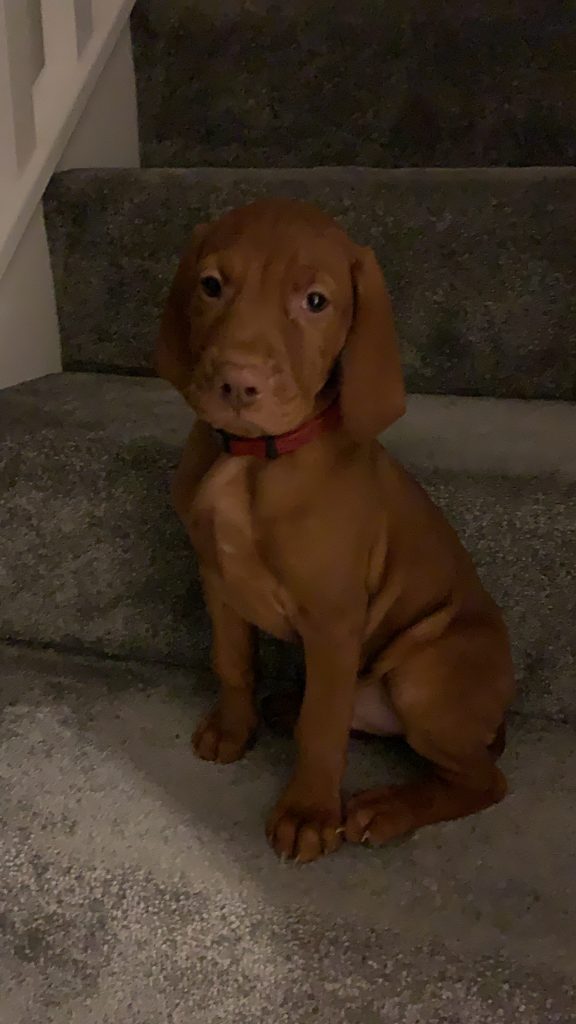 Luke and I have both grown up with dogs, so it was only natural that eventually we would get our own. We've been in our house for a year now, and so the timing just seemed right. We did a lot of research into what breed would be right for us, and had quite a lengthy list of dogs we thought would suit. I have in the past had a mix of dogs from our beautiful loyal boarder collie, our golden retriever, to more recently my gorgeous Rottweiler, our Dogue Du Bordeaux and of course our cute little Westie. Luke grew up with his beautiful Labrador who he adored. We were very mindful that we didn't want to have a breed of dog that we had already had the pleasure of owning, as it didn't seem right, and I could never replace what we had lost.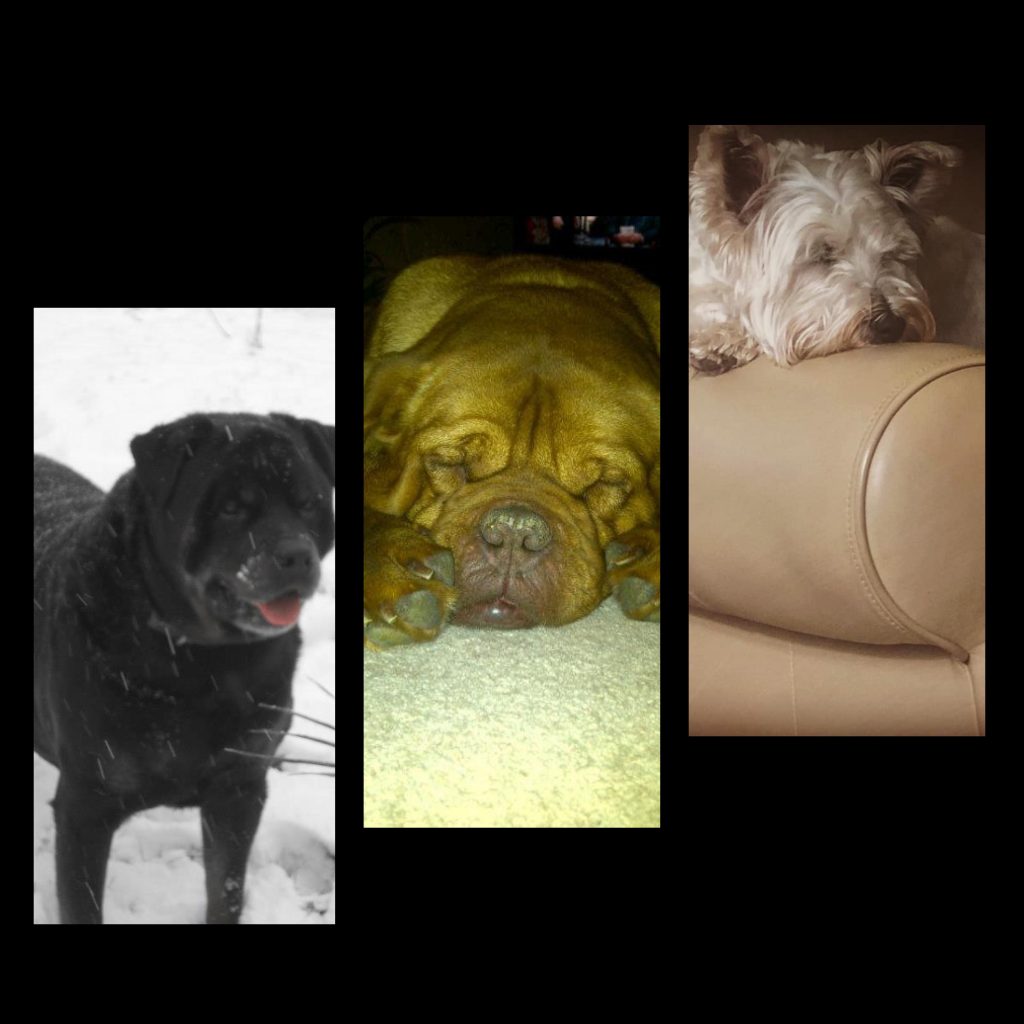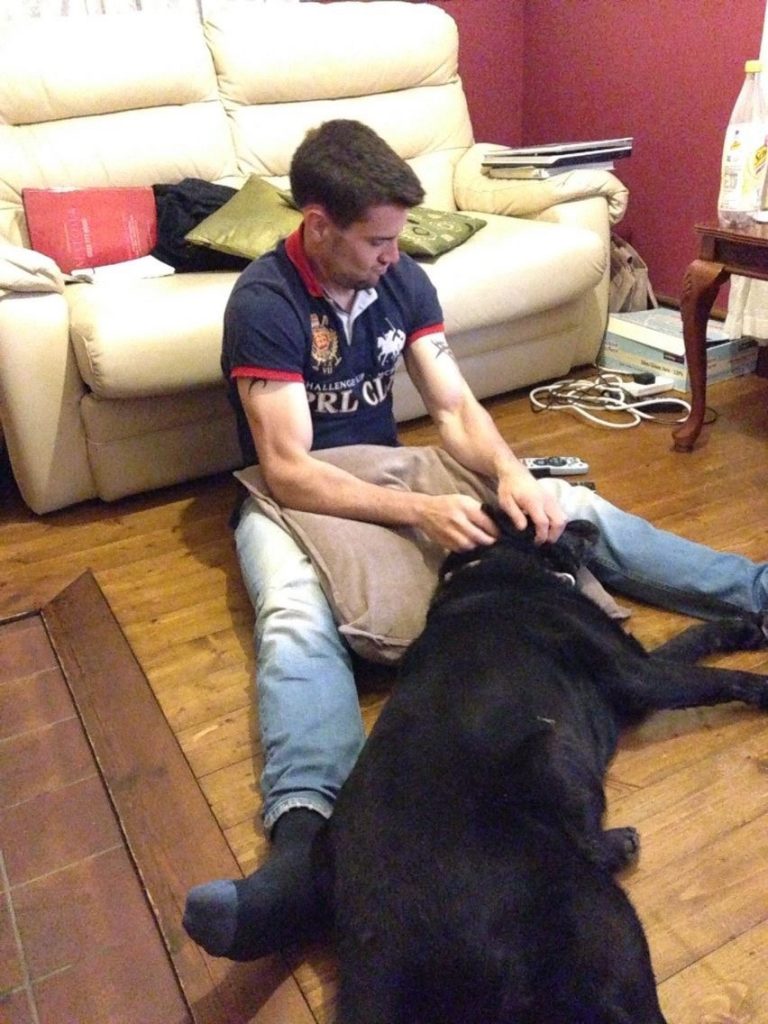 We eventually settled on a Hungarian Vizsla for many different reasons, like their amazing temperament, and the fact that are active and like to do things and be out and about. Luke is an 11 times tough mudder and enjoys running (well he did) and we both enjoy long walks, so the Vizsla just seemed the right choice for us. Plus they are known own to be very loving and affectionate.
Hunter has made the biggest impact on our lives already, we absolutely adore him, he's super cute, super needy, loves cuddles and LOVES his sleep! He also like to nibble on anything he can, usually fingers, toes and clothes
I can't wait for this new chapter of our lives to start, and to get to know him and watch him grow. He's slotted into the family well and everyone loves him, he's definitely not short on getting attention. I'm also looking forward to blogging about our adventures together, and finding doggy friendly places to take him.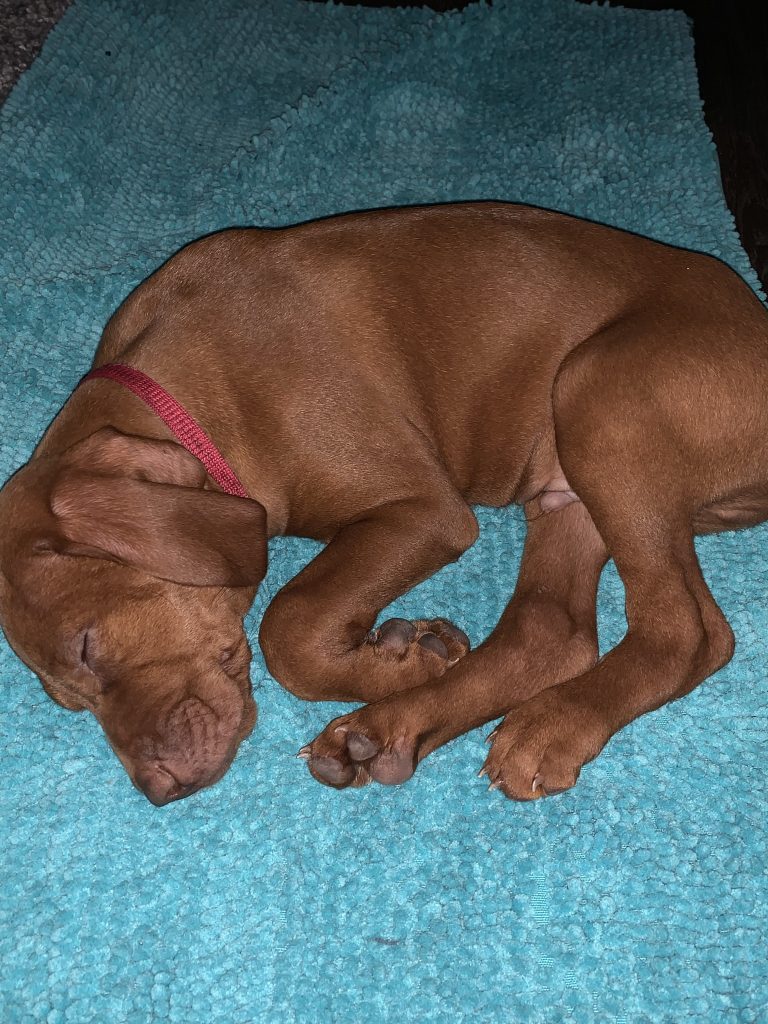 And YES I am definitely going to be one of those annoying dog moms who posts a tonne of pictures and videos #sorrynotsorry
Any animal lovers out there? OR new puppy parents? Share the love and leave me a comment ??