Happy Sunday! It's been a very very windy and rainy Sunday here in Essex today, and the plans I did have to head out for the day were replaced with a day in chilling with Luke and Hunter in my warm and cosy house!
Today's little post is of course a PUPPY POST ?? One week has now passed since we introduced Hunter our 9 week old Hungarian Vizsla into the Kendal-Taylor house. If you missed that particular blog post then you can check it out here ?? https://lifestylelisa.com/2020/02/18/then-2-became-3/
I think it's safe to say that Hunter is going to be featuring in quite a few of my blog posts from now on, and YES I am definitely going to one of those "dog moms" who posts millions of pictures of him, but I mean he is just super cute!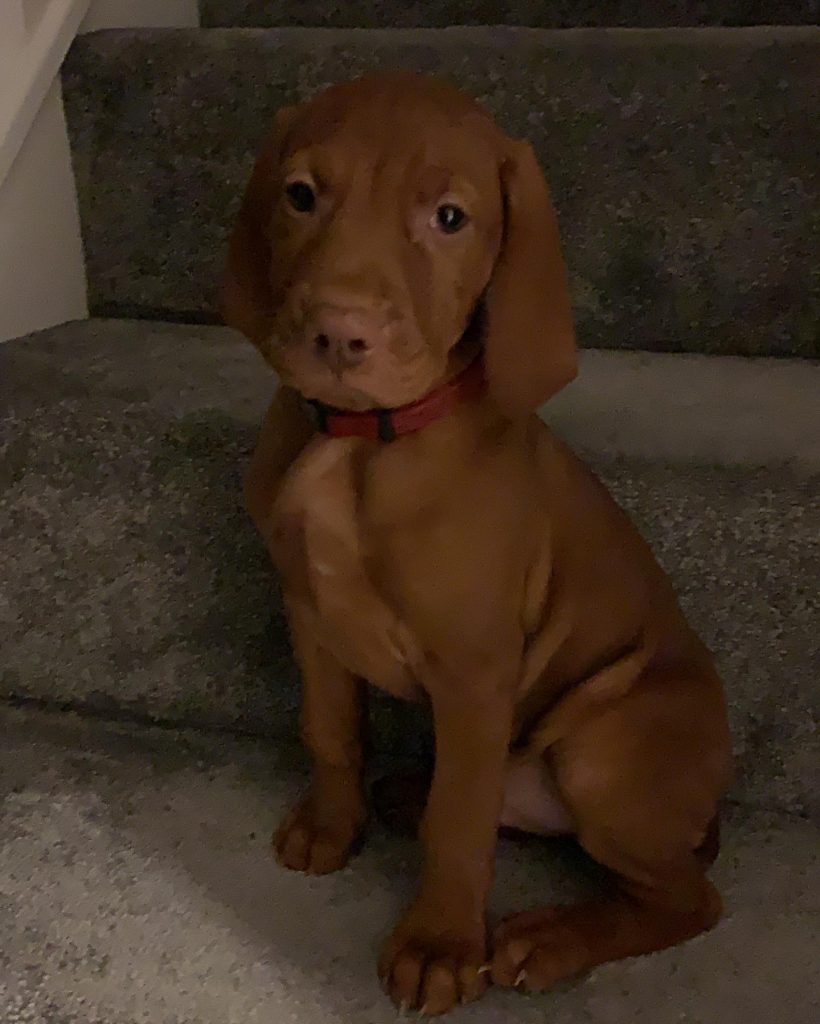 Okay so one whole week since Luke and I introduced this absolute little bundle of joy into our lives and it's been really enjoyable so far. He's actually (touch wood, don't want to jinx it") a real chilled out little dude who LOVES to sleep! No really he LOVES LOVES LOVES his sleep and spends most part of his day sleeping! As a new puppy parent I of course worry, it doesn't help that I'm a worrier anyway , but I'm always looking at him, checking he's okay, not too hot, not too cold, not hungry or thirsty etc! YES I'm a nightmare.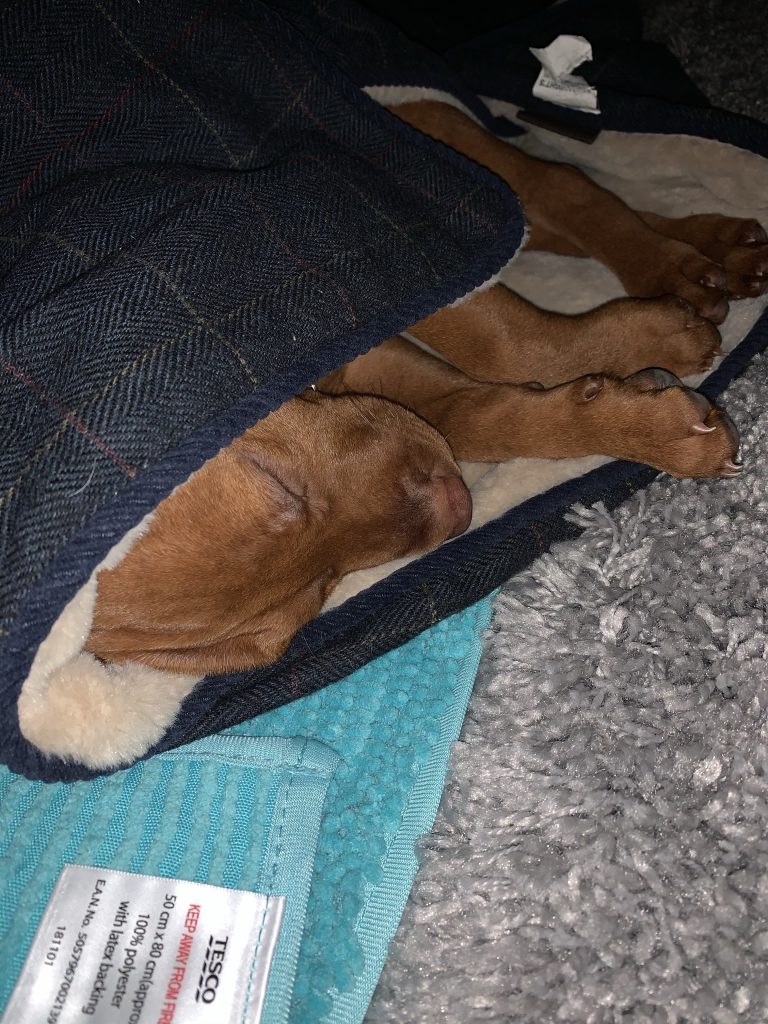 We've spent the week getting to know each other, he really does have a super personality already and seems to have settled into home life. Luke and I both work full time, so naturally we have had to plan everything carefully to make sure that Hunter isn't on his own for very long and if we can help it at all! So we are very thankful for our amazing family who have stepped in to make sure Hunter gets all the love and attention he needs, and even a shout it to my boss who let hunter come to work with me for a couple of days!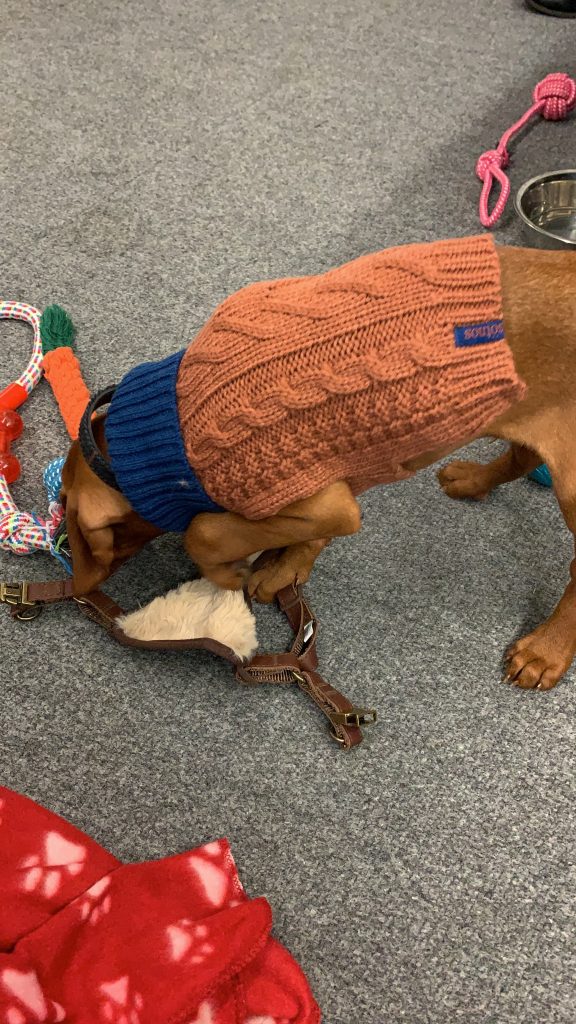 Although the first few days were certainly all over the place we are slowly settling into a routine now. I mean being a new puppy mum isn't easy! The first 3 days dinner for me was 3 rice cakes eaten in the kitchen when Hunter was eating his dinner, we had the 2am whimpers and wee's (it side) We've had the "you haven't given me enough attention, so I'm going to howl the house down" And I've also had random bits of food on my clothes where he eats and then wants cuddles! Luckily I haven't worn anything designer although I did catch him chewing my Ralph Lauren bag! OH THE JOYS!!
Oh and then there's trying to get out the door with a new puppy! The amount of things I have to remember, lead, car seatbelt, food, food bowl, water bowl, treats, poop bags, toys, crate AND blankets…… EXHAUSTING!!
And finally not to mention the fact, that I'm now a new puppy parent, working full time, trying to run a blog AND learning a new skill for 2020!! YEP this year is certainly a busy one so far!!
With all that said we love him so much and can't wait until he has his second lot of injections, that's when the real fun will start.