11/10/2019
????
This time of year makes me want to half hibernate in my warm and cosy house, and the other half of me who loves this time of year, is itching to get out and enjoy everything that this beautiful season has to offer!
The chilly mornings and evenings, and the crunchy leaves beneath my feet, a pumpkin spice latte and candy apple, and the faint smell of bonfires lingering in the air.
Autumn always has been and always will be one of my favourite seasons of all. It's beautiful, it's kind of magical and I love to enjoy every second of it.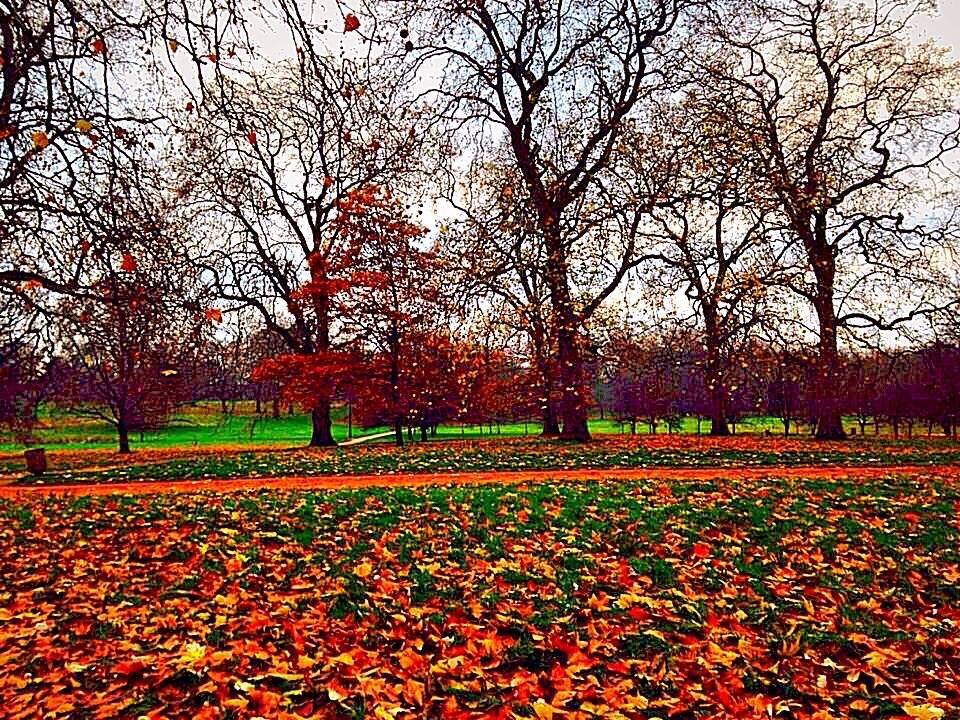 This is also my most favourite time of year to go out on really cute dates, Luke and I incidentally have just celebrated our 6 year first date anniversary or as I like to call it – a dateiversay. I remember it like it was yesterday, right down to what I was wearing on that Monday night on October 7th 2013. Maybe that's why I like autumn dates more than any other, because it's significant to Myself and Luke.
So what better post for me to write on this very chilly and wet Friday morning , than an Autumn date bucket list.
Here is my date night bucket list, things that I have done or things I really want to do, and don't worry these definitely won't break the bank.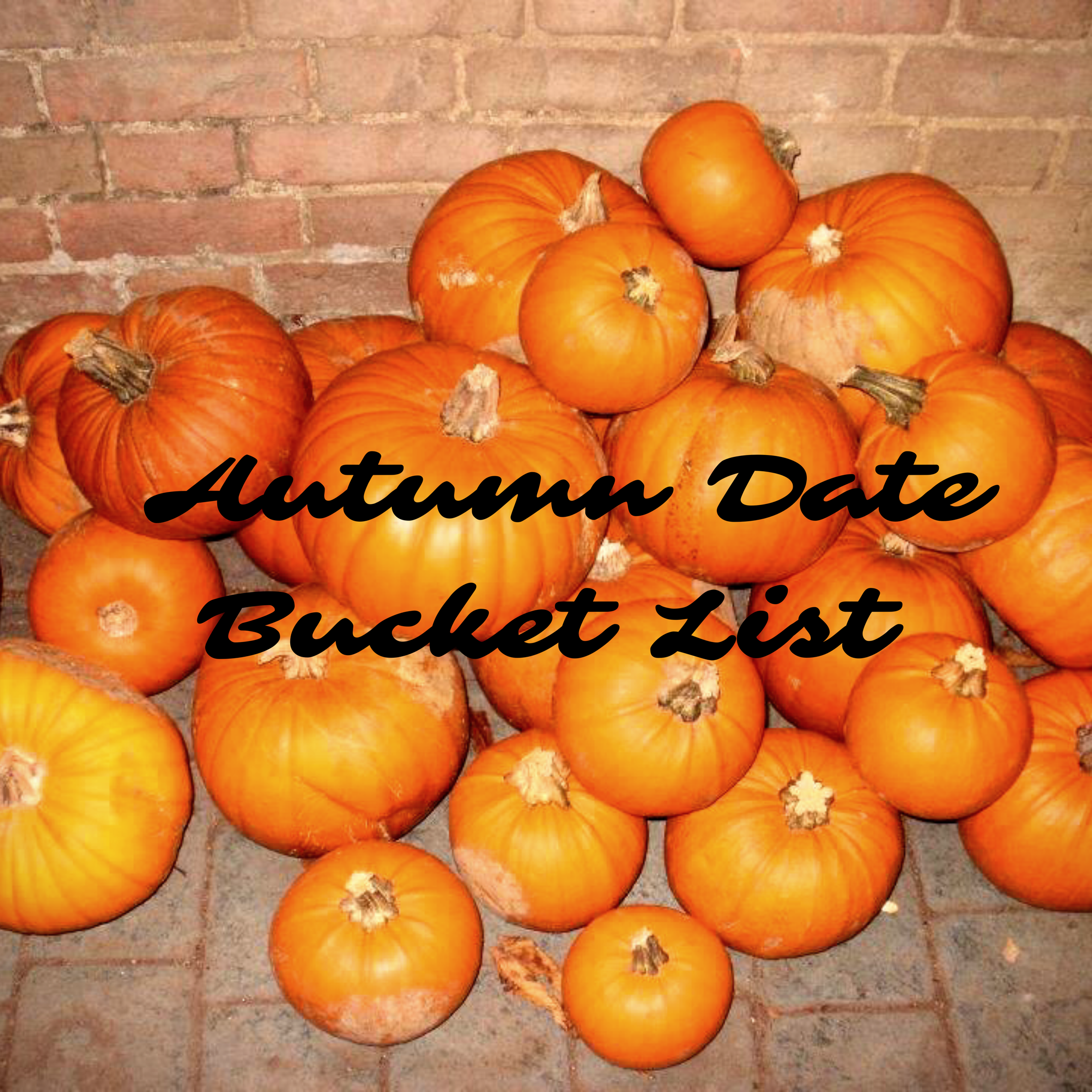 1) Watch a scary movie – This is probably the most obvious one, especially with Halloween just around the corner. But what better way to spend a chilly autumn evening than snuggled under a blanket with lots (and lots) of snacks watching a scary movie? Or if your feeling a little more adventurous why not check out what's on at your local cinema? I know at this time of year at my local cinema they show one off specials of classic horror movies like Nightmare on Elm Street and Halloween! What better way to spend an chilly evening, pretending to be scared to get extra cuddles, or is that just me?…..
2) Talk a long walk – Possibly one of my favourite things to do in the autumn season is to wrap up warm put on my wellies and head out over the fields (If I had a dog it would probably be the icing on the cake – Luke Please take note!) I love the feel of the cold crisp air on my face, and the sound of the crunchy leaves beneath my feet. It doesn't even need to be a long walk, it's just nice to get out of the house.
3) Get Pumpkin Spice Lattes – Is autumn really autumn without drinking a pumpkin spice latte (or frappe) Starbucks Pumpkin spices are my absolute favourite, however Costa coffee do a good bonfire spice latte, which is also good. Whichever you prefer this needs to be on your bucket list, and you can easily combine with a walk around a cute little street market!
4) Visit a Pumpkin patch/farm – Now I haven't actually done this yet (shock) although Luke and I fully intend to do this in a few weekends time. This time of year I always see lots of adverts for picking your own pumpkin at the pumpkin patch (cute) so really what could be better than getting on those wellies and heading on down to the farm for some pumpkin picking! Cheap and fun!!
5) Pumpkin carving – This is pretty cheap and really fun thing to do. Luke and I do this every year at Halloween and I love to have a little competition to see who can carve the best pumpkin! Okay it is to be fair usually Luke that wins, but who knows, maybe this year I'll bring my A game!!
6) Go on a ghost walk/fright night – HELLO, one of my favourites things right here! And I have done a few of both! In fact Luke and I did two fright night dates in our early part of dating (before we became official/exclusive) It's a fun thing to do and if you manage to go to a really well planned event you can expect lots of laughs and lots of scares!
7) Go to a bonfire (or have your own) – I love bonfire night, nothing can beat that smokey smell that lingers in the air and sticks to your clothes and hair, honestly I love it! I usually always try and attend an organised event somewhere local to where I live, watching the bonfire burn whilst drinking a hot chocolate with cream and marshmallows, I mean that's autumn in a cup right there for sure! BUT you don't have to go to an organised event to enjoy a bonfire, last year my parents had a few bonfires to get rid of some some wood and other burnable rubbish, we sat round it drinking Prosecco, until it got too cold and we had to go inside.
8) Toast Marshmallows – Question – who doesn't LOVE Marshmallows? Well I can safely say that I could very easily eat an entire bag of them , and still want more!! I love a toasted marshmallow, they are gooey and delicious, and guess who was clever enough to remember to buy Graham crackers when she was in Florida? That's right ME! Which means Luke and I can have S'mores!!!! Toasting then on our fire Pitt and sitting outside snuggled under a blanket – Hello date night!!
9) Take a road trip – It may be random, but random can be so much fun! I love the idea of jumping in the car one late Saturday or Sunday morning and being spontaneous and driving somewhere, anywhere!! Take a picnic with you or find a cute little pub or restaurant, but just enjoy the not really knowing where your going!! Luke, when can we do this?
So there you have 9 simple but fun ideas for Autumn dates, it doesn't have to be expensive just fun!!
What's your favourite autumn date ideas? What can I add to this list?? Leave me a comment below and let me know!
Lastly Happy Friday everyone. Is it me, or has this week been really long? Well that's how it's felt to me, Friday seemed to take forever to arrive! But it's here now and I couldn't be happier!!
Luke and I are heading away this weekend for an engagement party, it'll be nice to get made up and head out out for a change.
Enjoy your weekend, whatever your plans may be
Thanks for stopping by lifestylelisa today
Don't forget to check out all my other posts here