13/02/2019
Waking up in NYC makes me seriously HAPPY! I have NEVER ever loved a city so much!! It's constantly busy, and there is continuously so much going on! I could spend weeks here and it just wouldn't be enough!!
Today is my last full day (I could almost cry about that) tomorrow night I catch the late flight back to London Heathrow Airport, BUT I have TODAY! And I have plans and moping around isn't going to do anyone any good!! Time to get up, get dressed, get food and get going!!
Heading outside I am sad to see that snow has gone, but it's still so cold…..REALLY cold, there's an icy wind blowing today, so I planned ahead and doubled up on gloves…. anyone want to high-5 me for that!! Sensible girl!
09.30 and I find myself sitting in a little booth at the Brooklyn Diner, which is nice but WAY over priced we all agreed!! I settled for the fagè yogurt breakfast, served with fruit and granola, and it was tasty, but I've had better.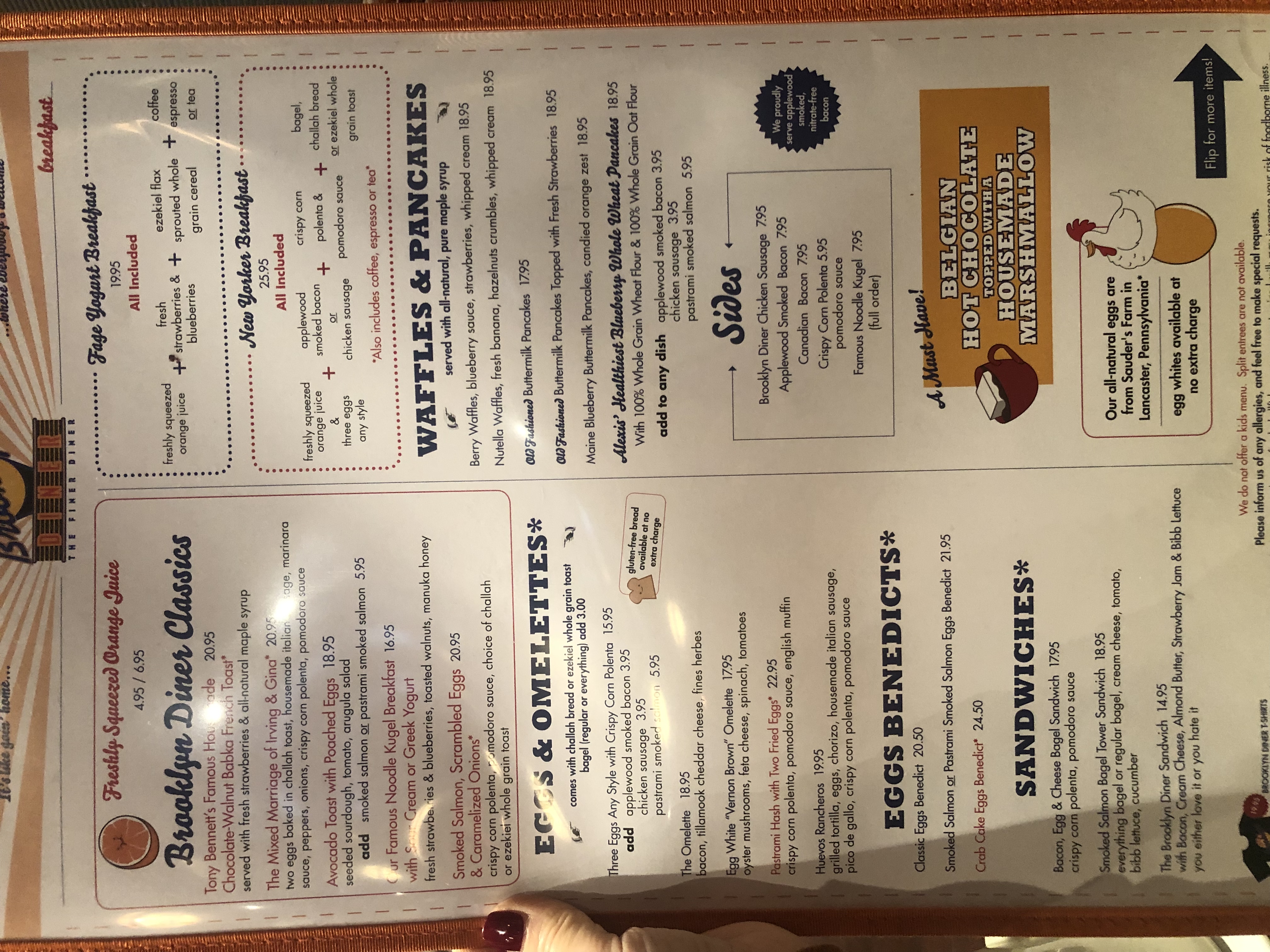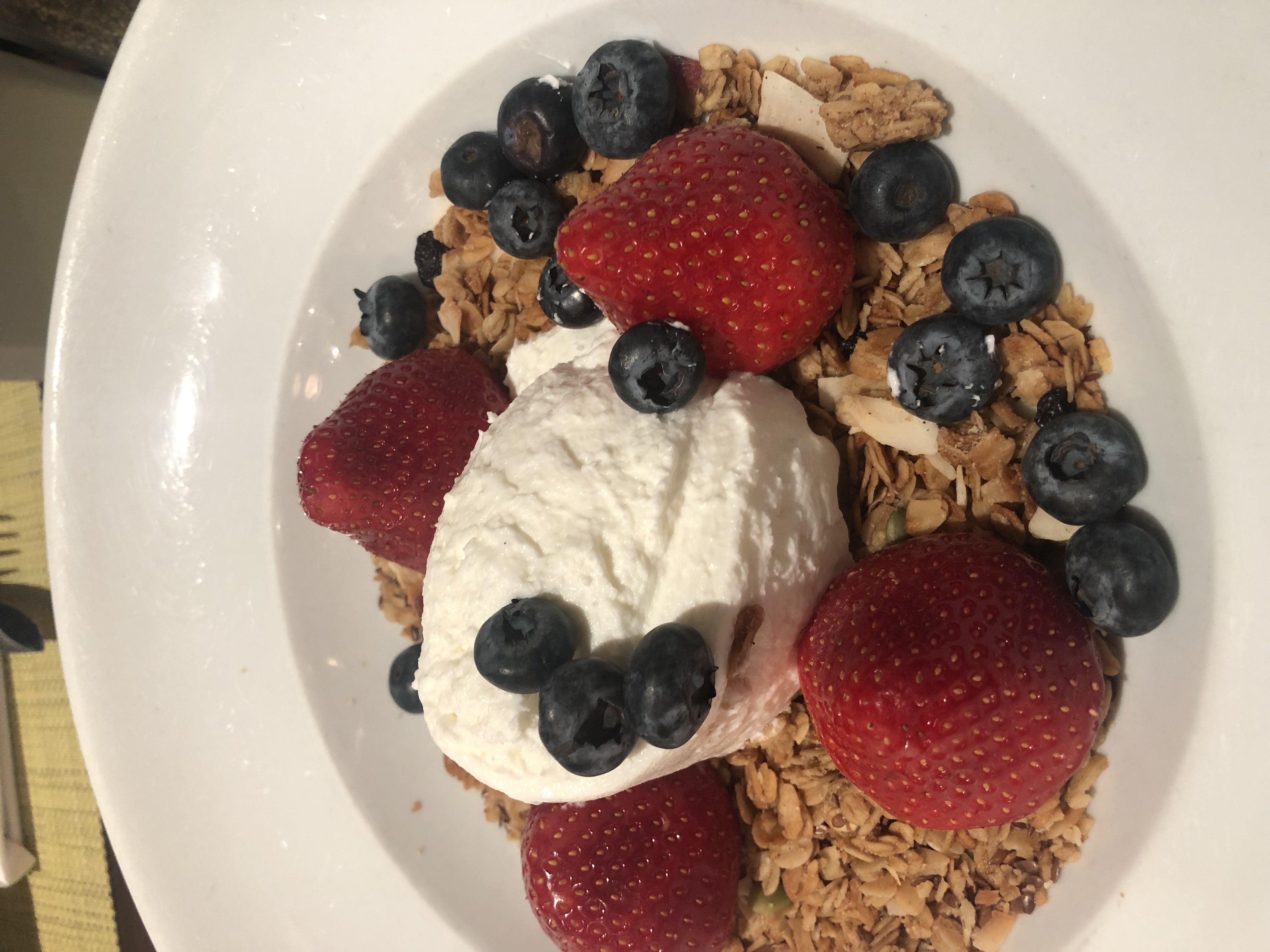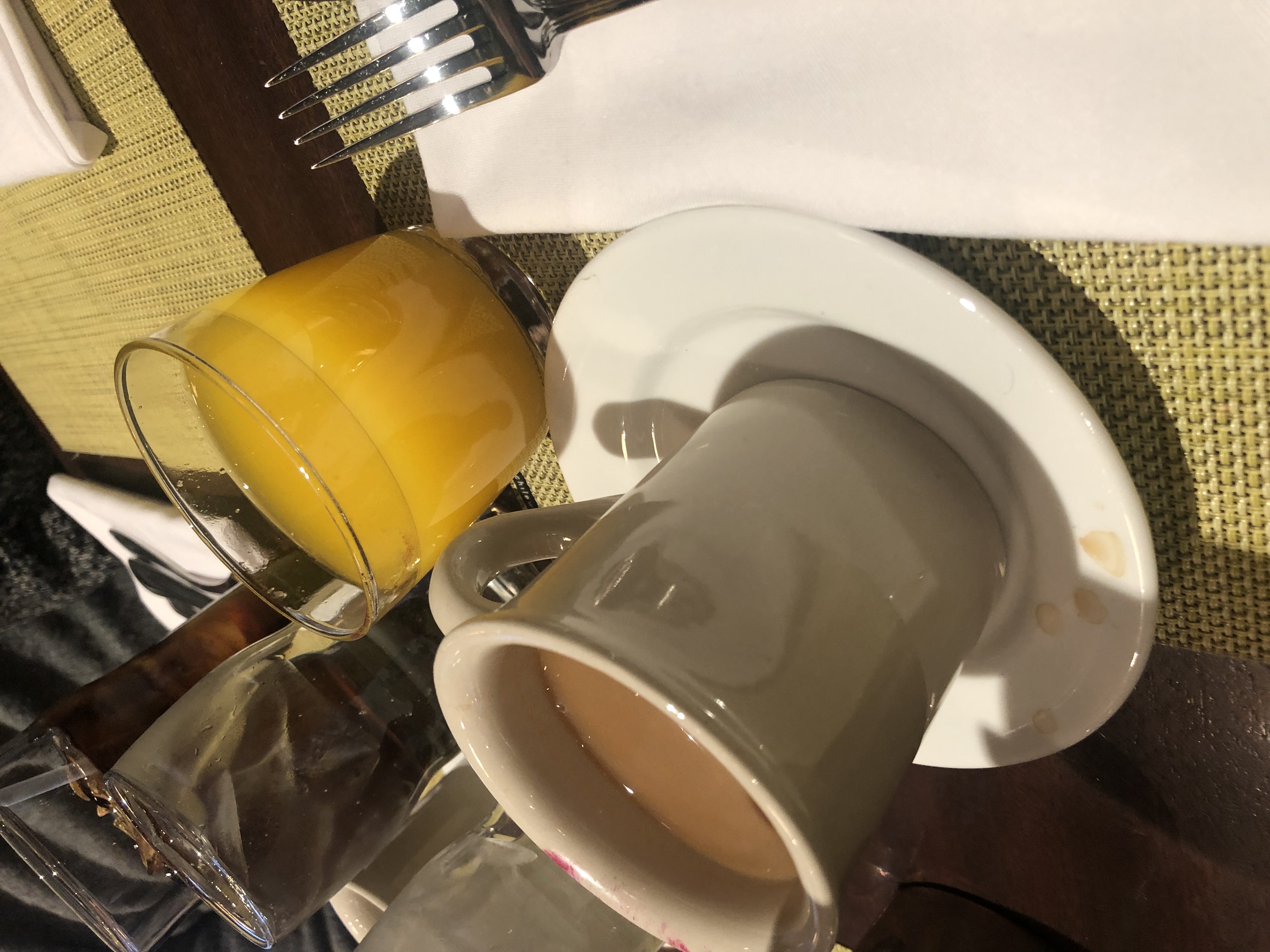 Finishing up there we were full and ready to hit the itinerary head on!!
First stop of the day was visiting the one World Observatory, we were unable to do it the day before as the weather was bad and we wouldn't have been able to see much. However on this particular day it was nice a clear, and the views would be, as you can imagine STUNNING.
The One World Observatory gives you the breathtaking view of Manhattan. As the tallest building in the Western hemisphere, the One World Observatory completely towers over the rest of the city, and uninterrupted spectacular views from its observation deck.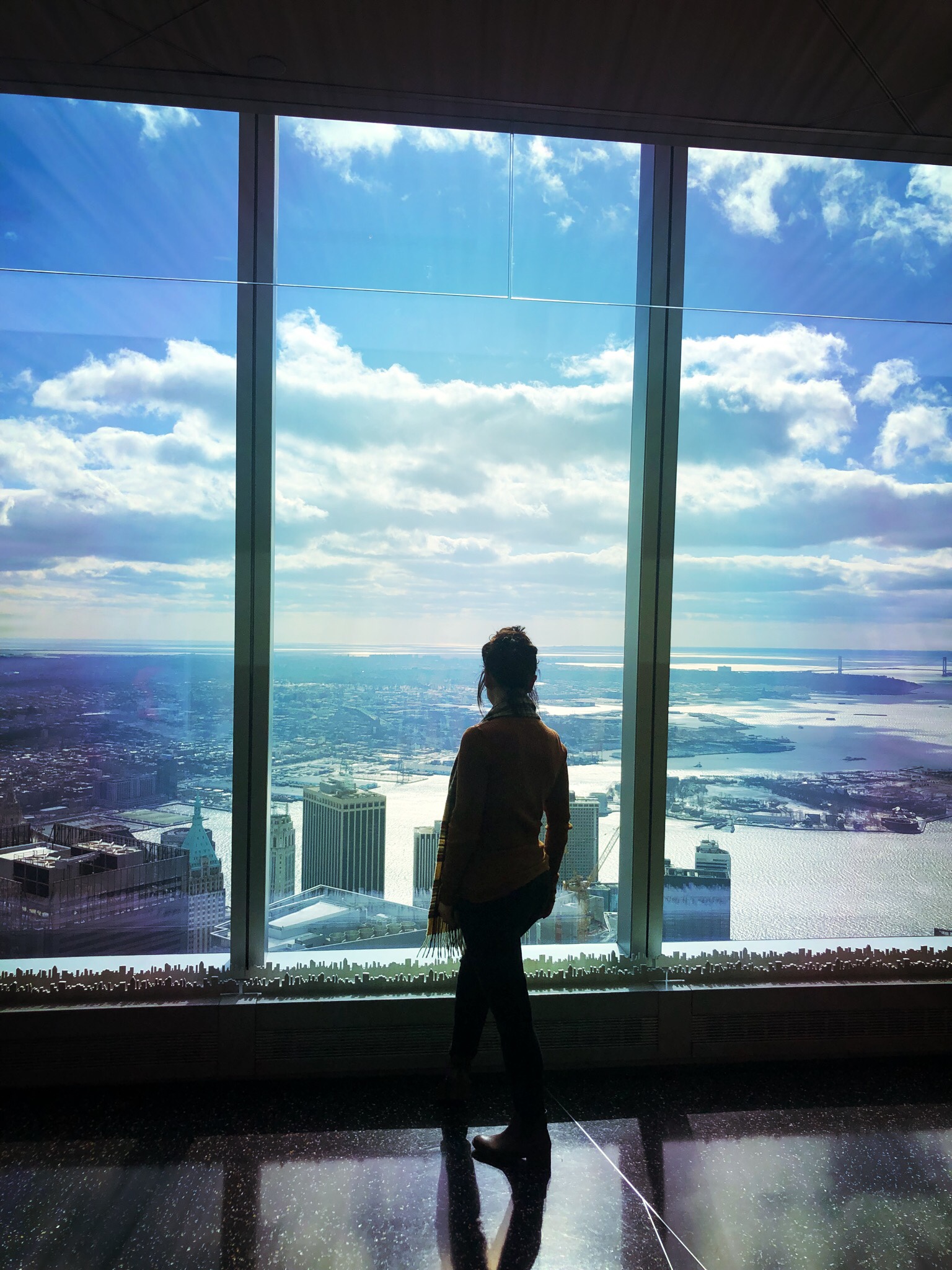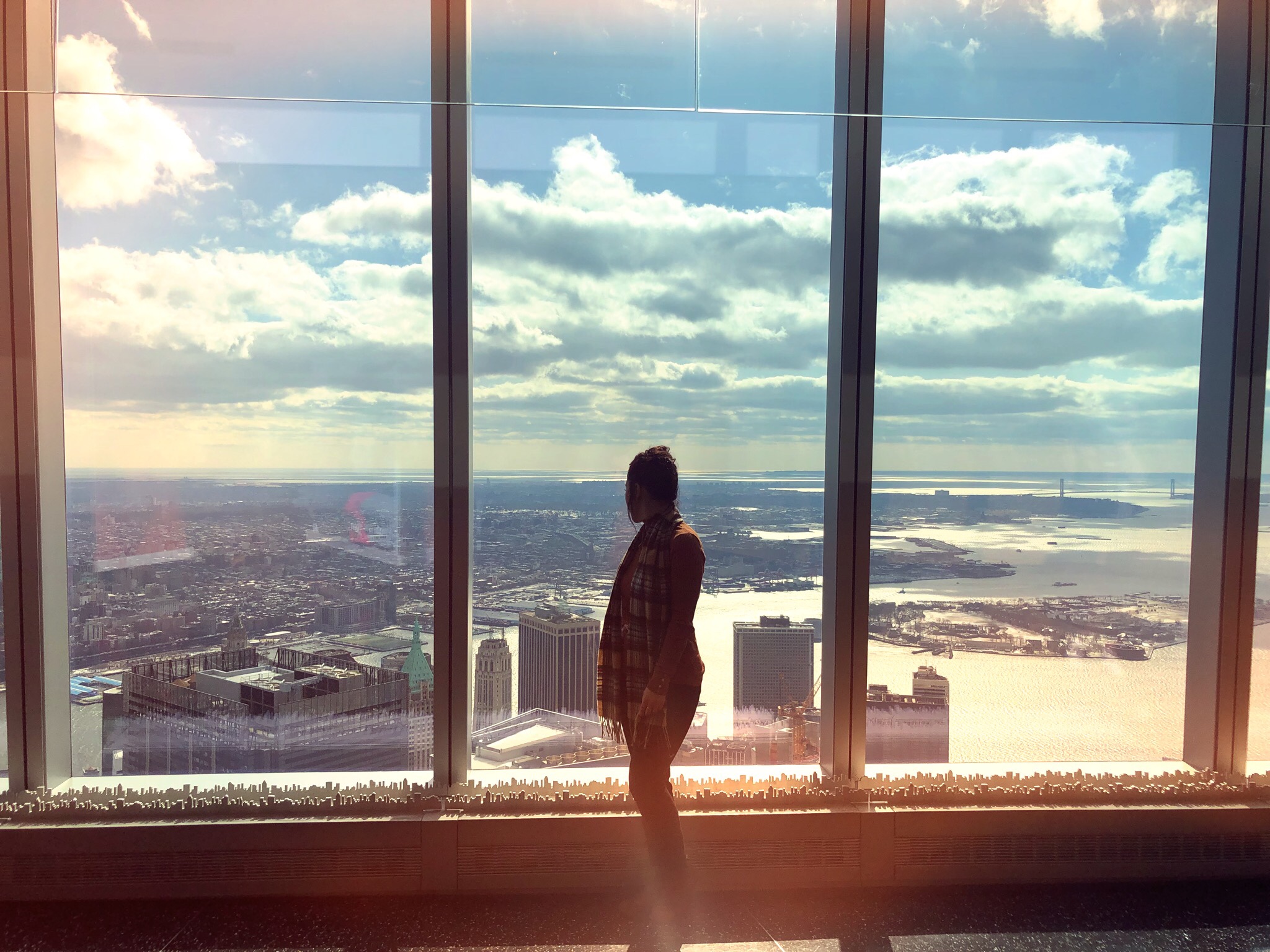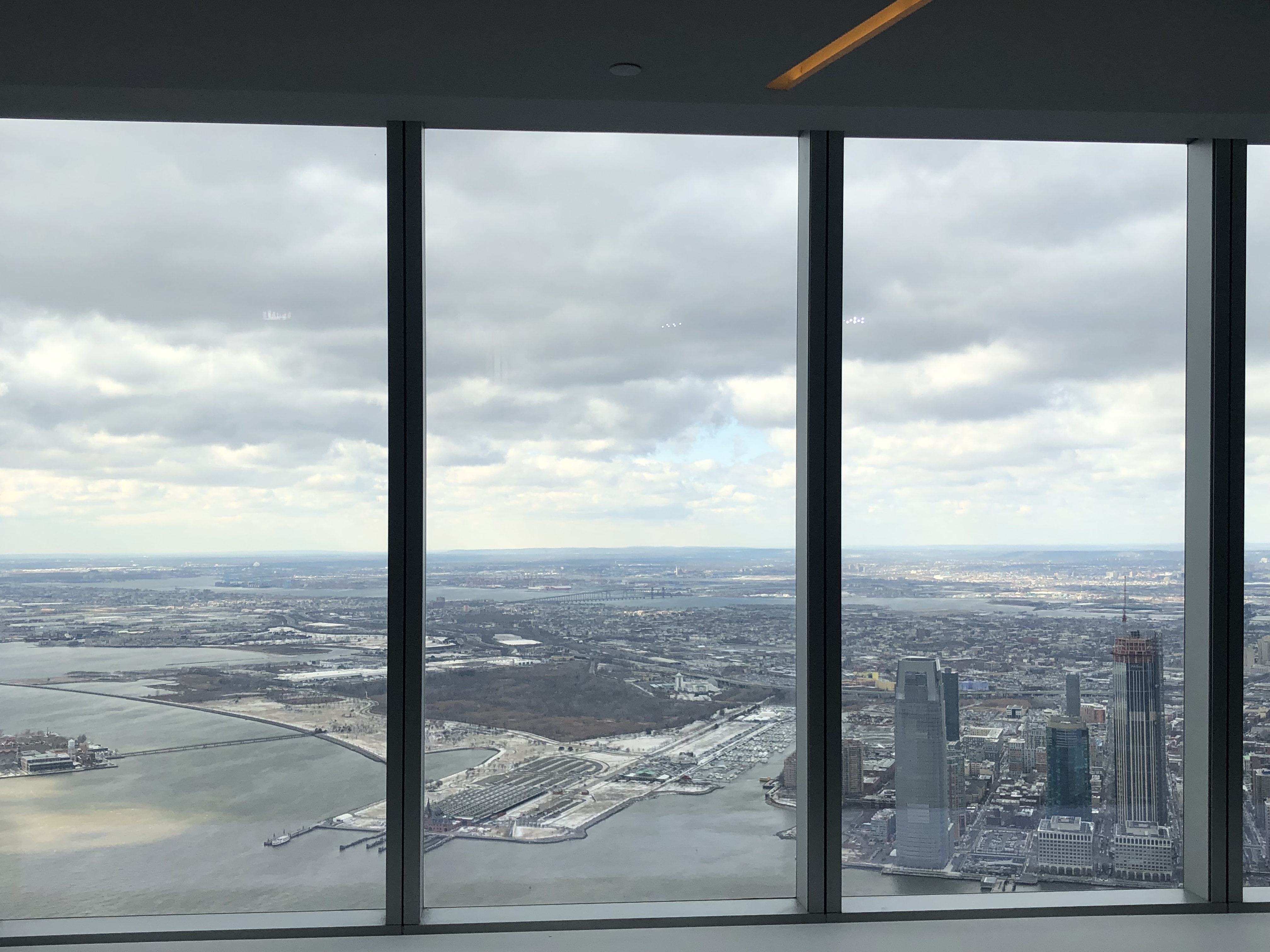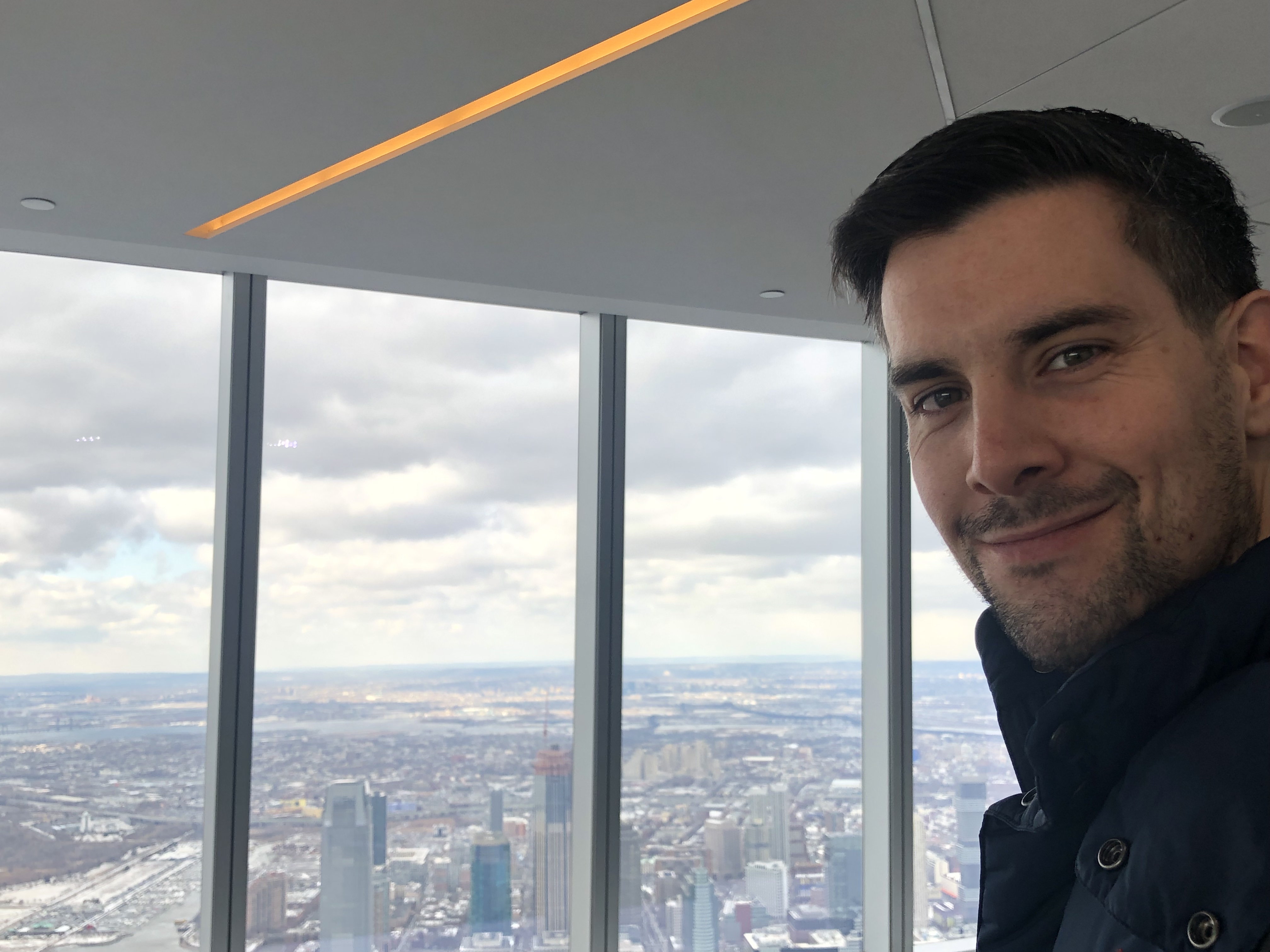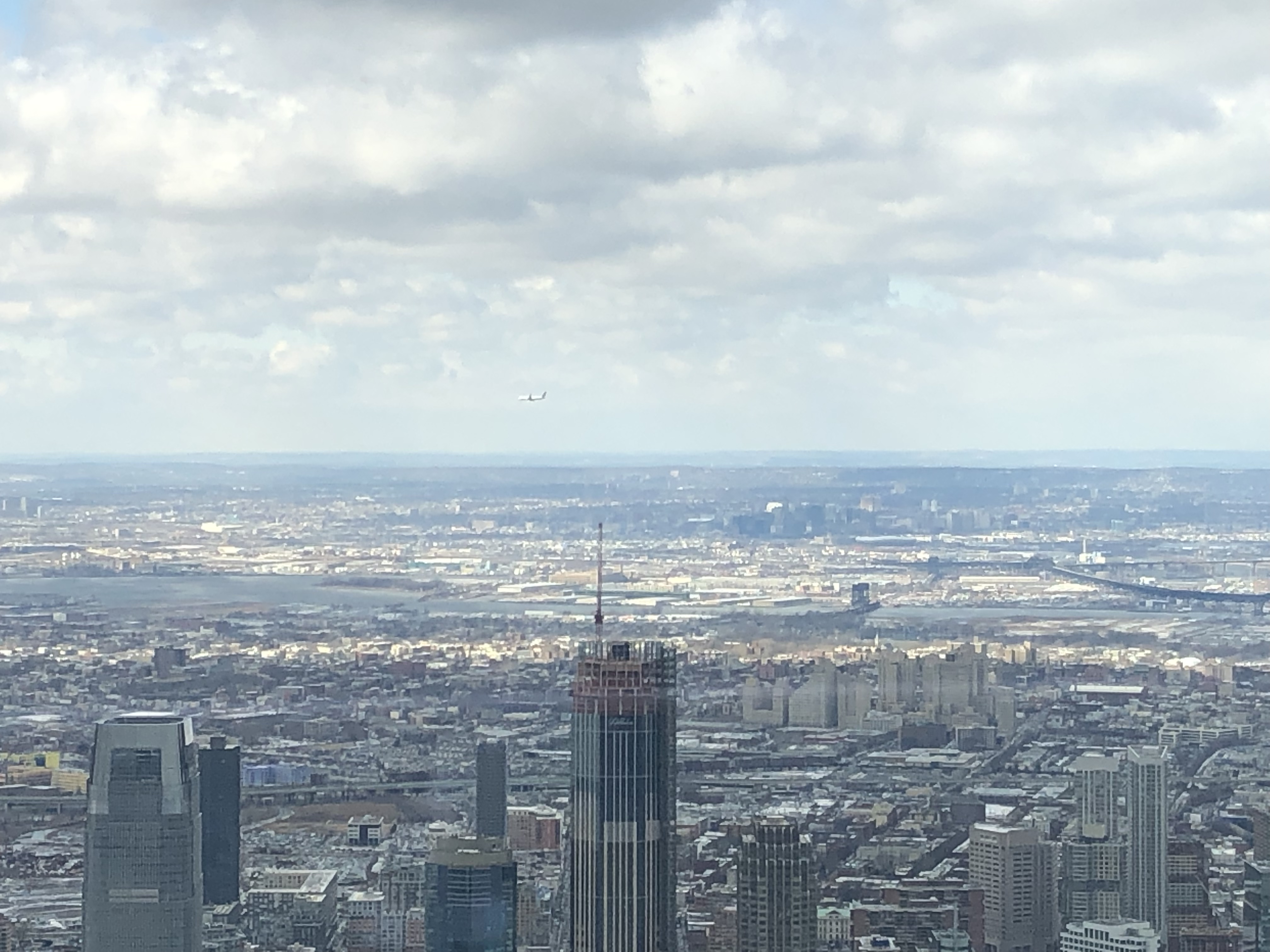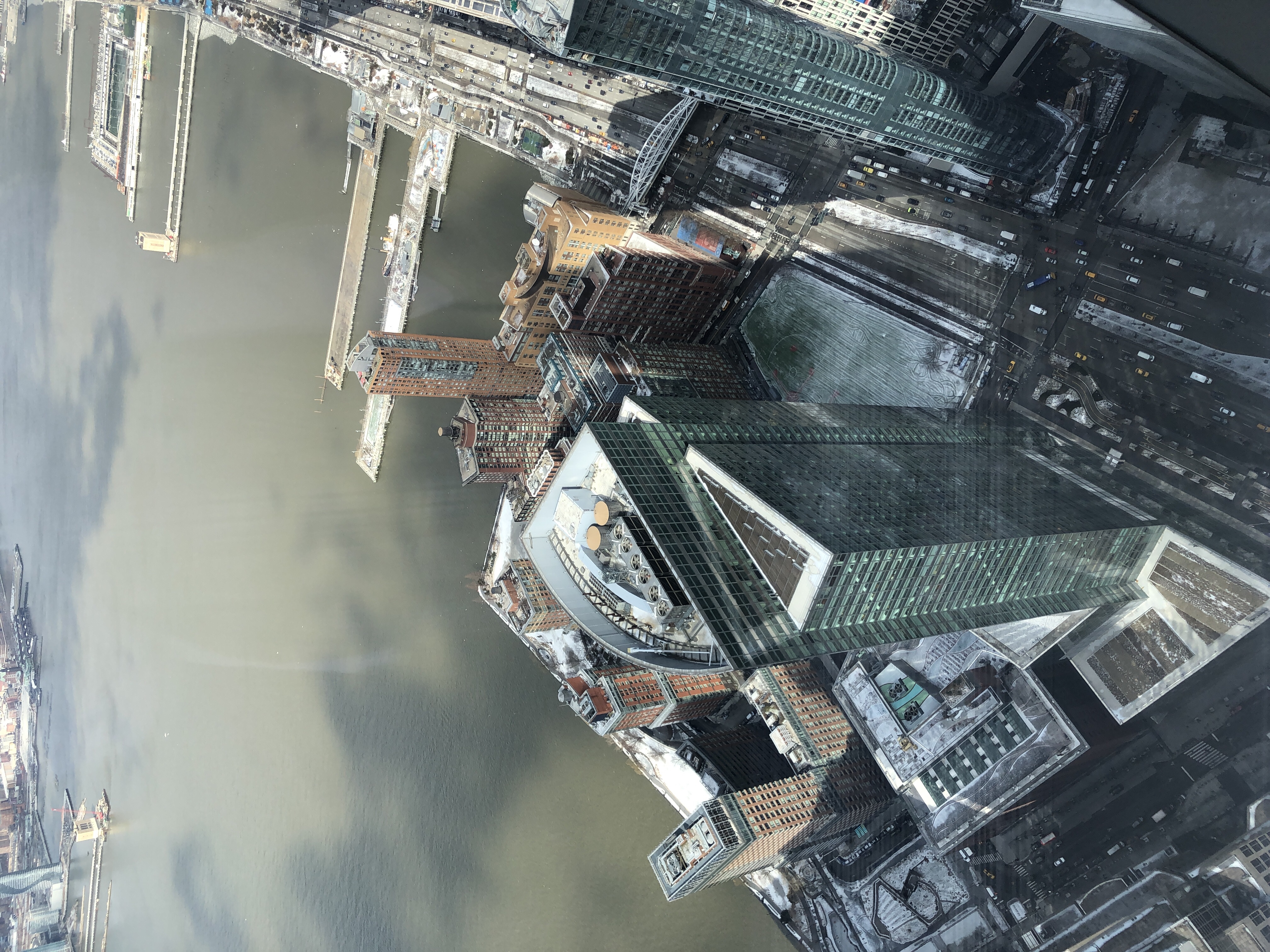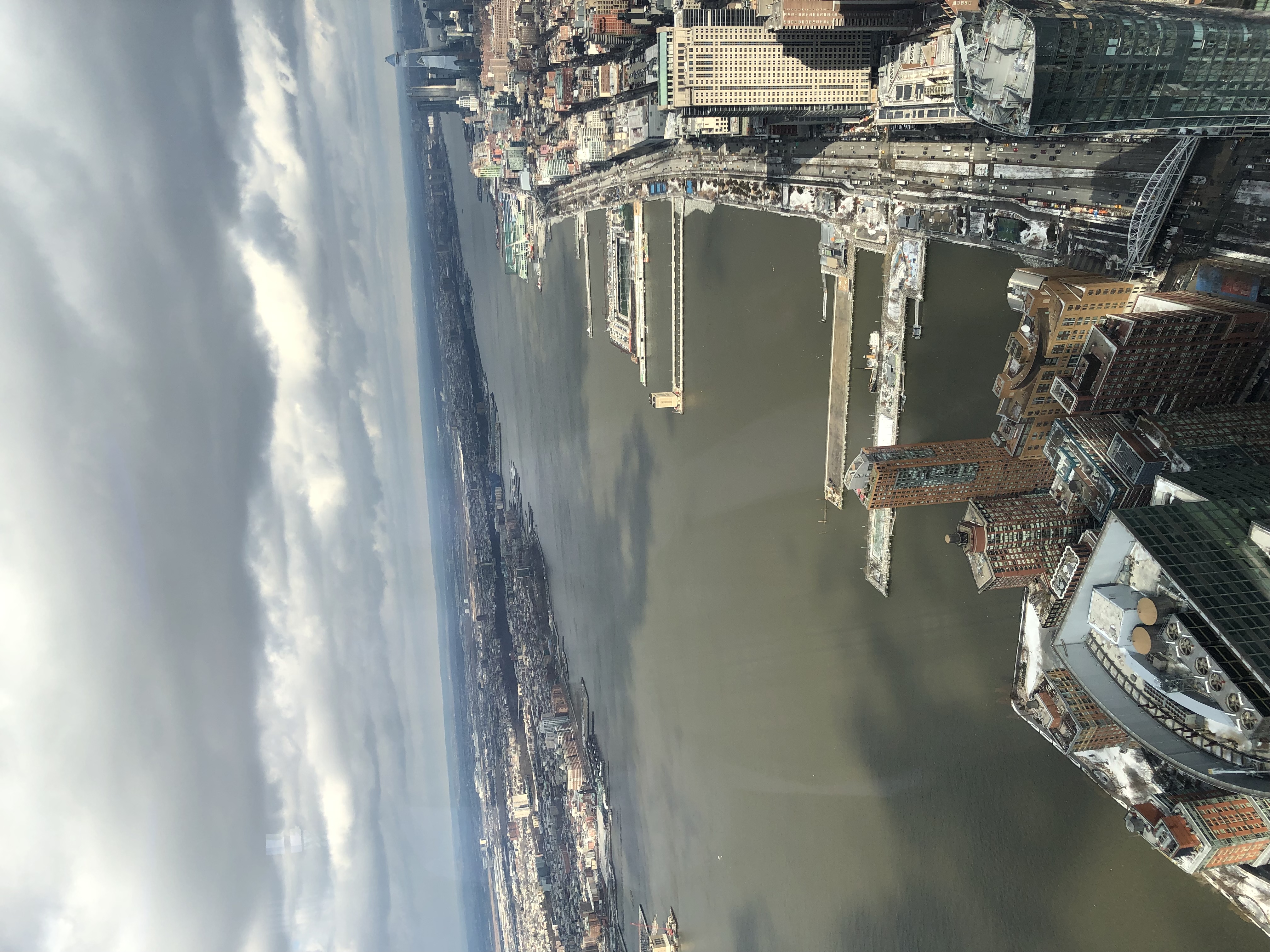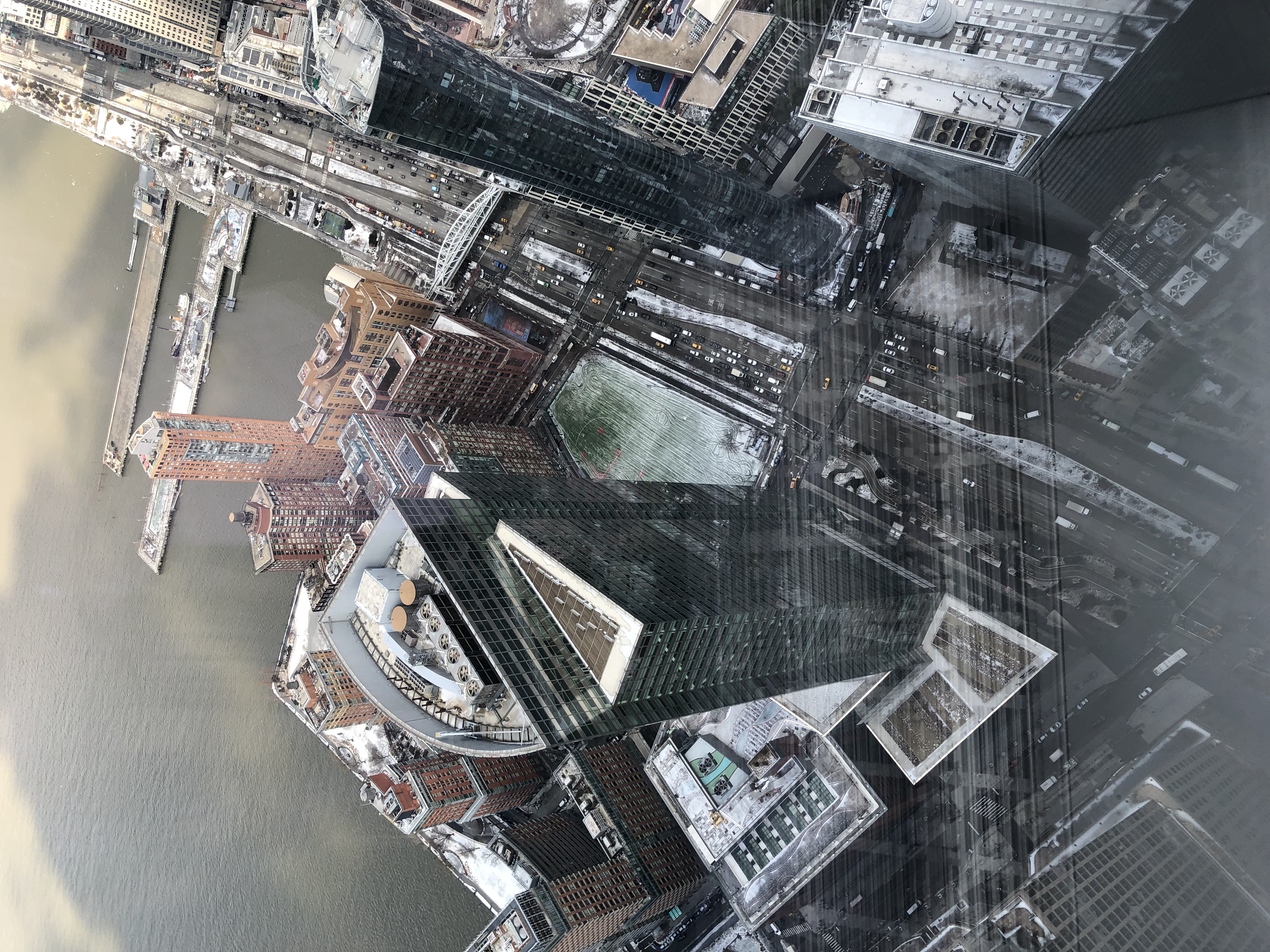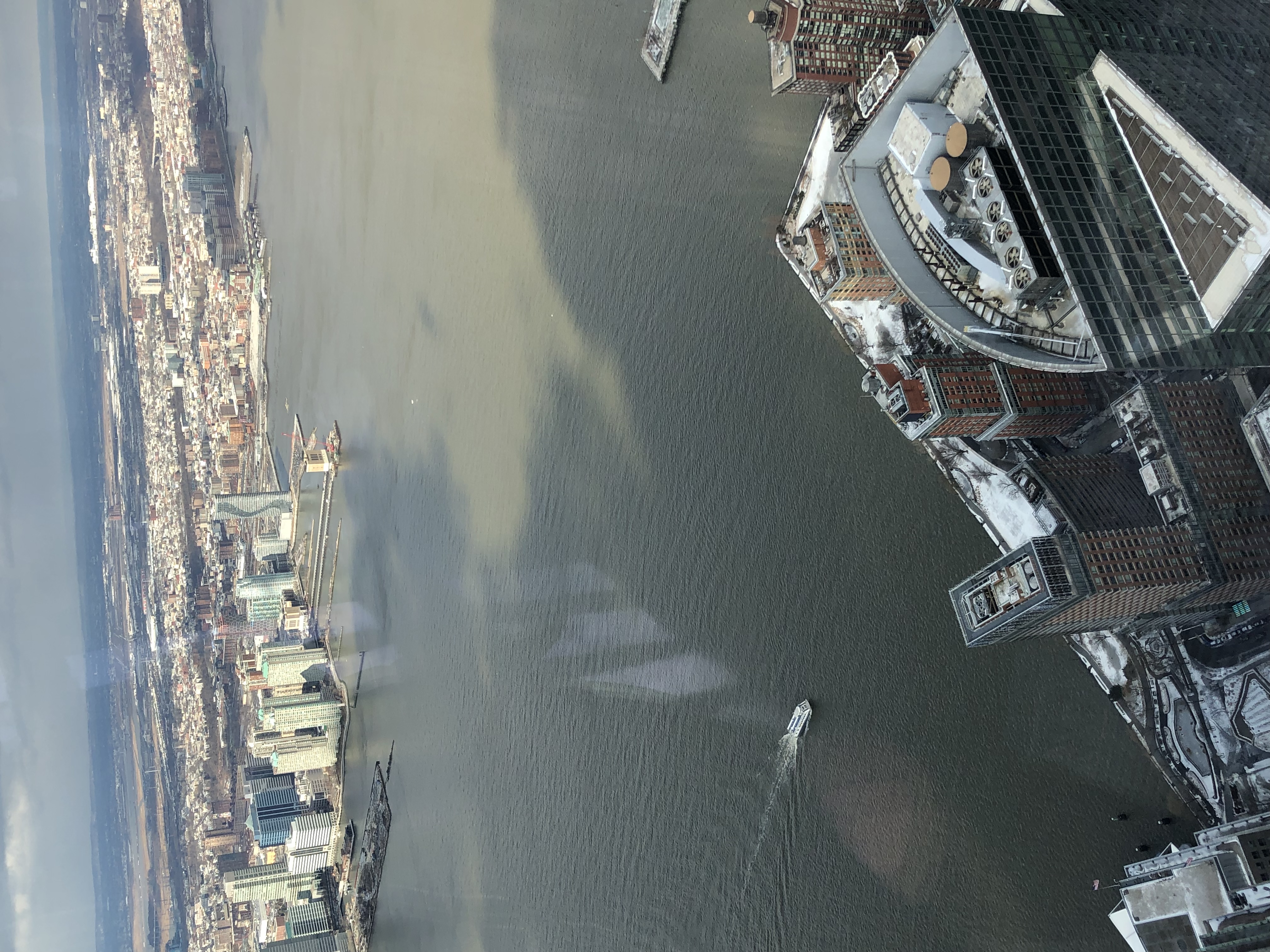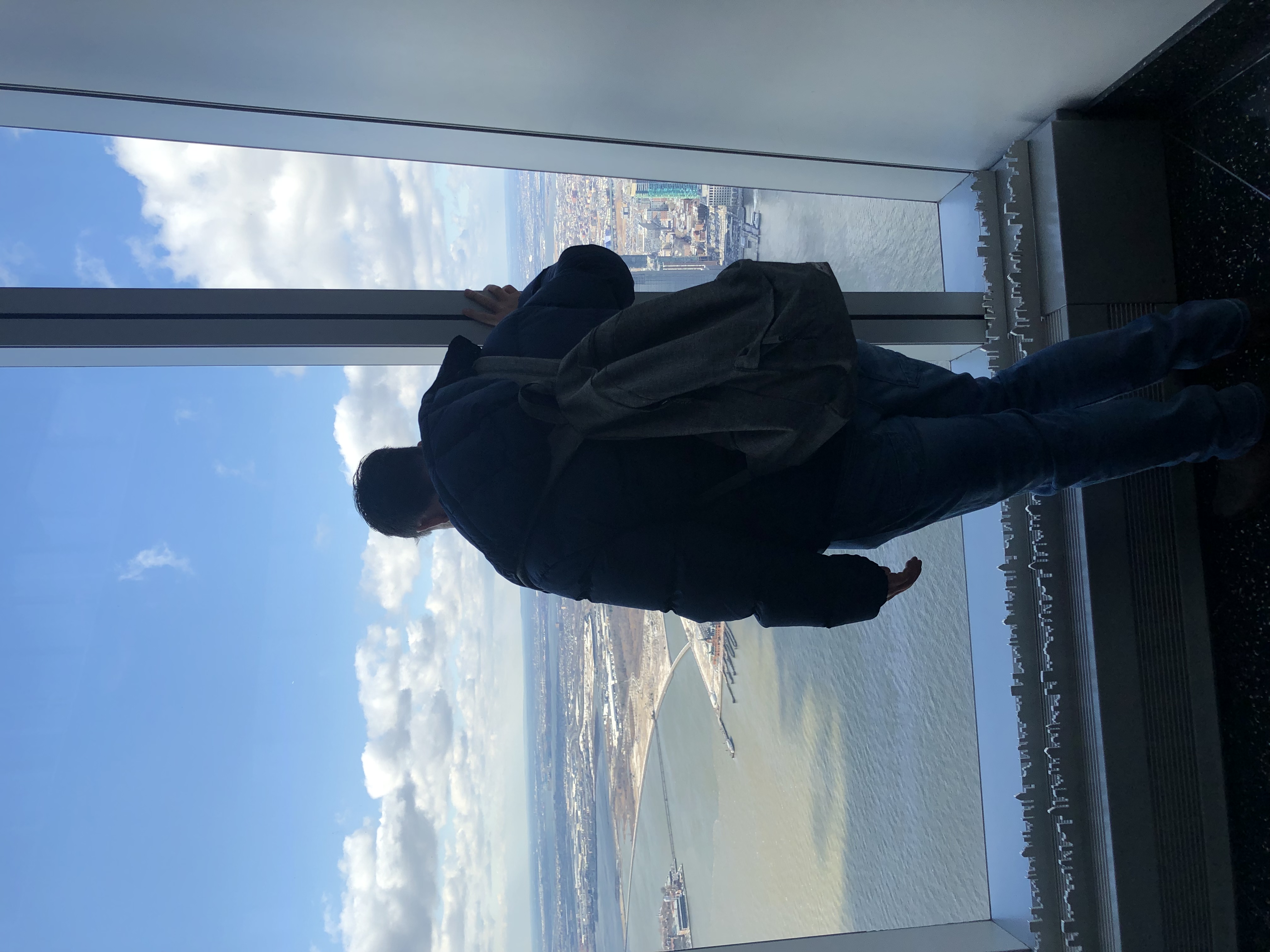 JUST WOW!! If you are in NYC do yourself a favour and add this right now to your"things to do list" seriously no words for how beautiful the view is.
You really don't need to spend long here, maybe an hour or so, I think we stayed around an hour and a half. With lots more on the itinerary for today we were soon back on the subway and heading for the next stop of the day…..CENTRAL PARK!! Another MUST for the old "Bucket list"
Central Park is actually way bigger than I thought it was, it goes on for miles!! There was also a teeny tiny sprinkling of snow on the ground, it looks so pretty. How could you come all this way and not have a walk through Central Park? OR take a horse and carriage ride?!?! It just HAD to be done …. When in NYC right!!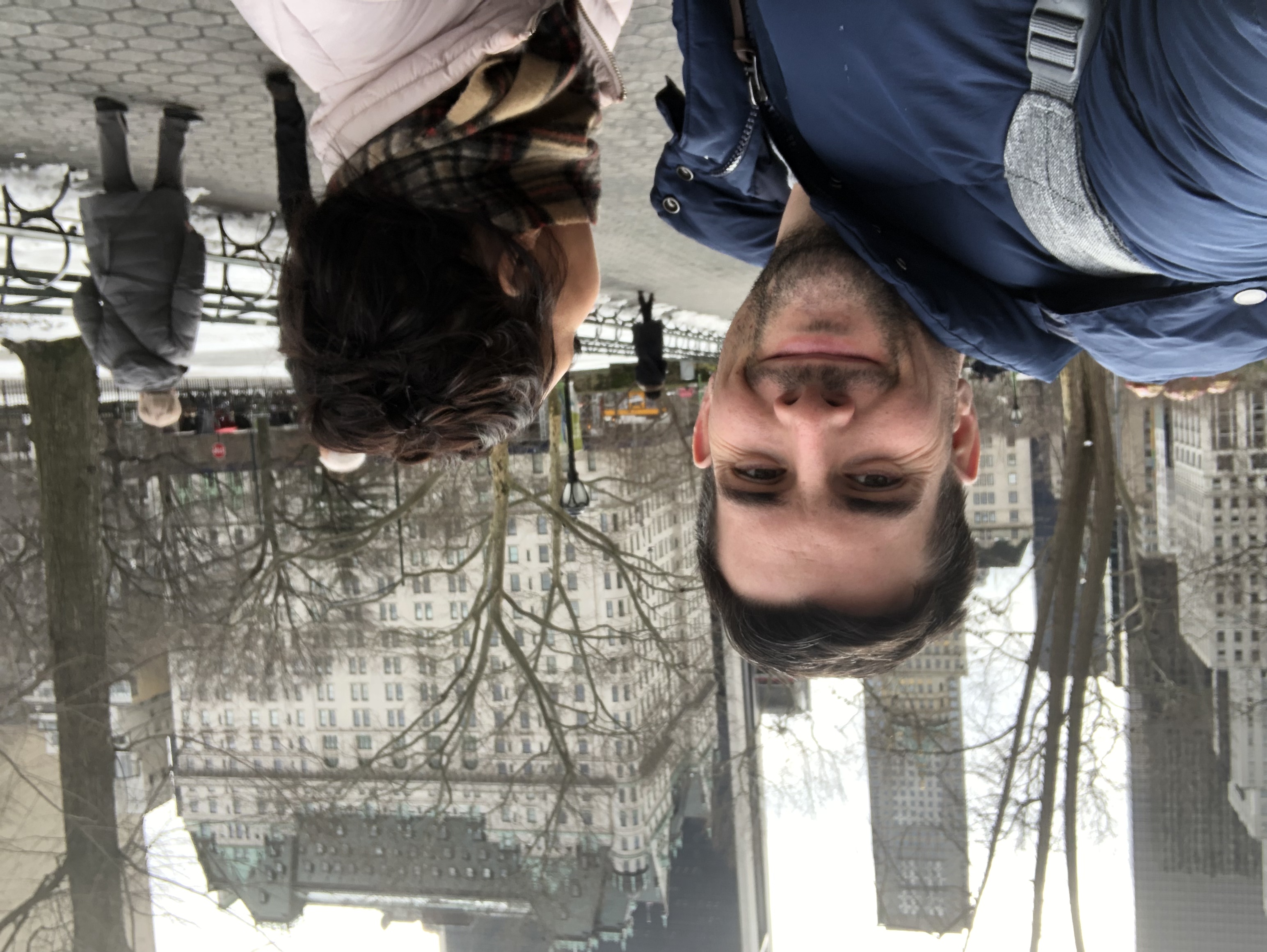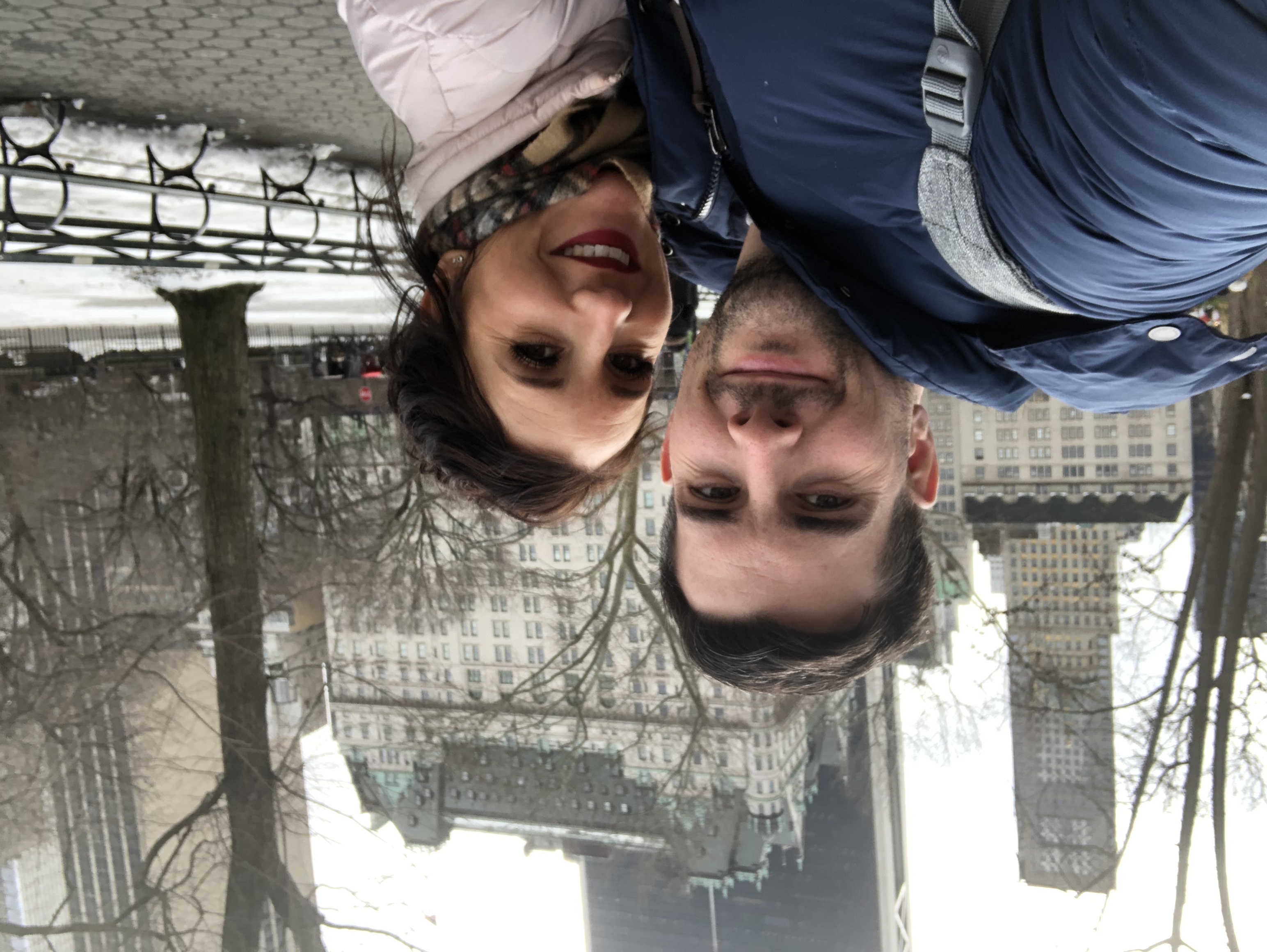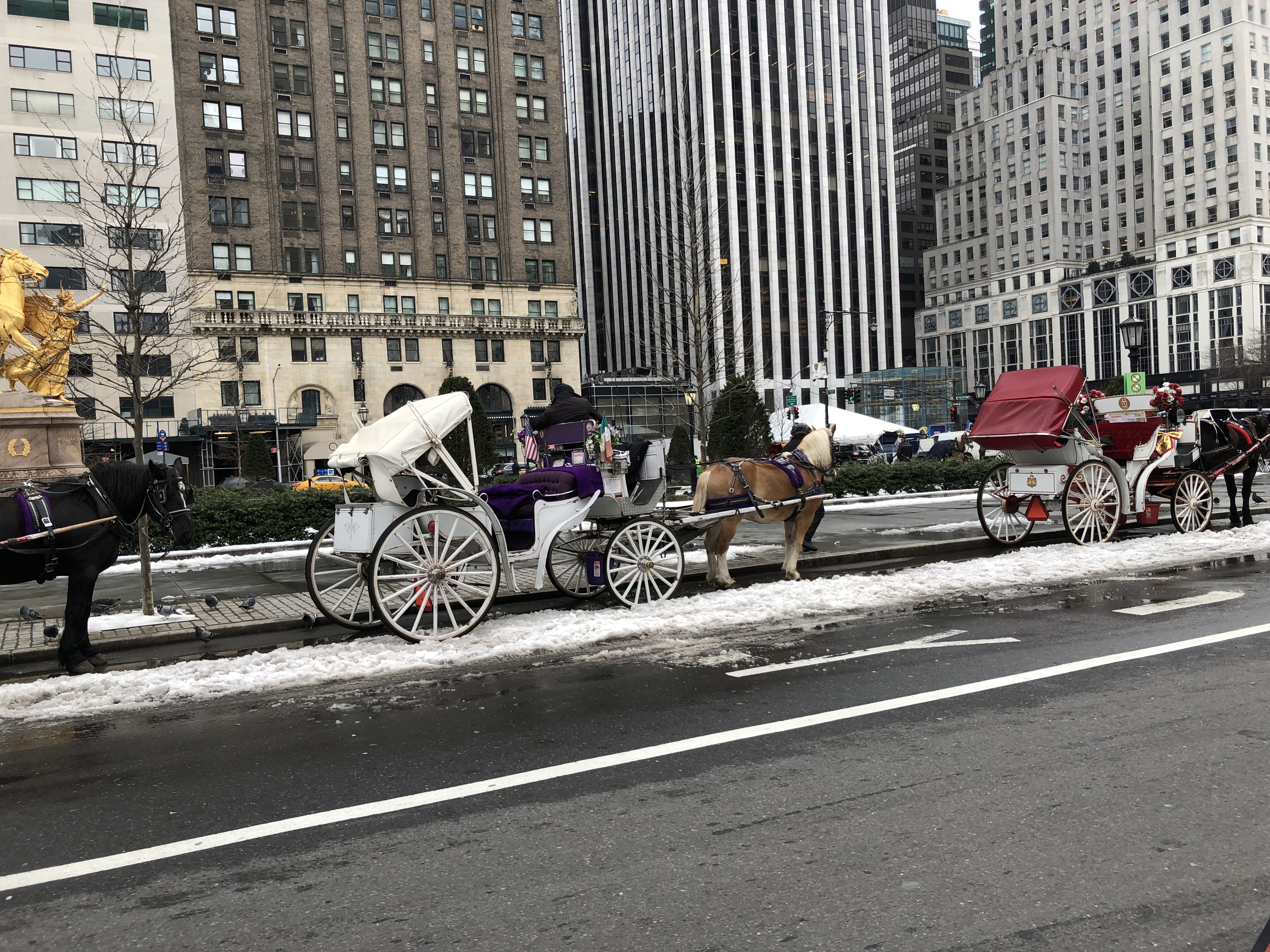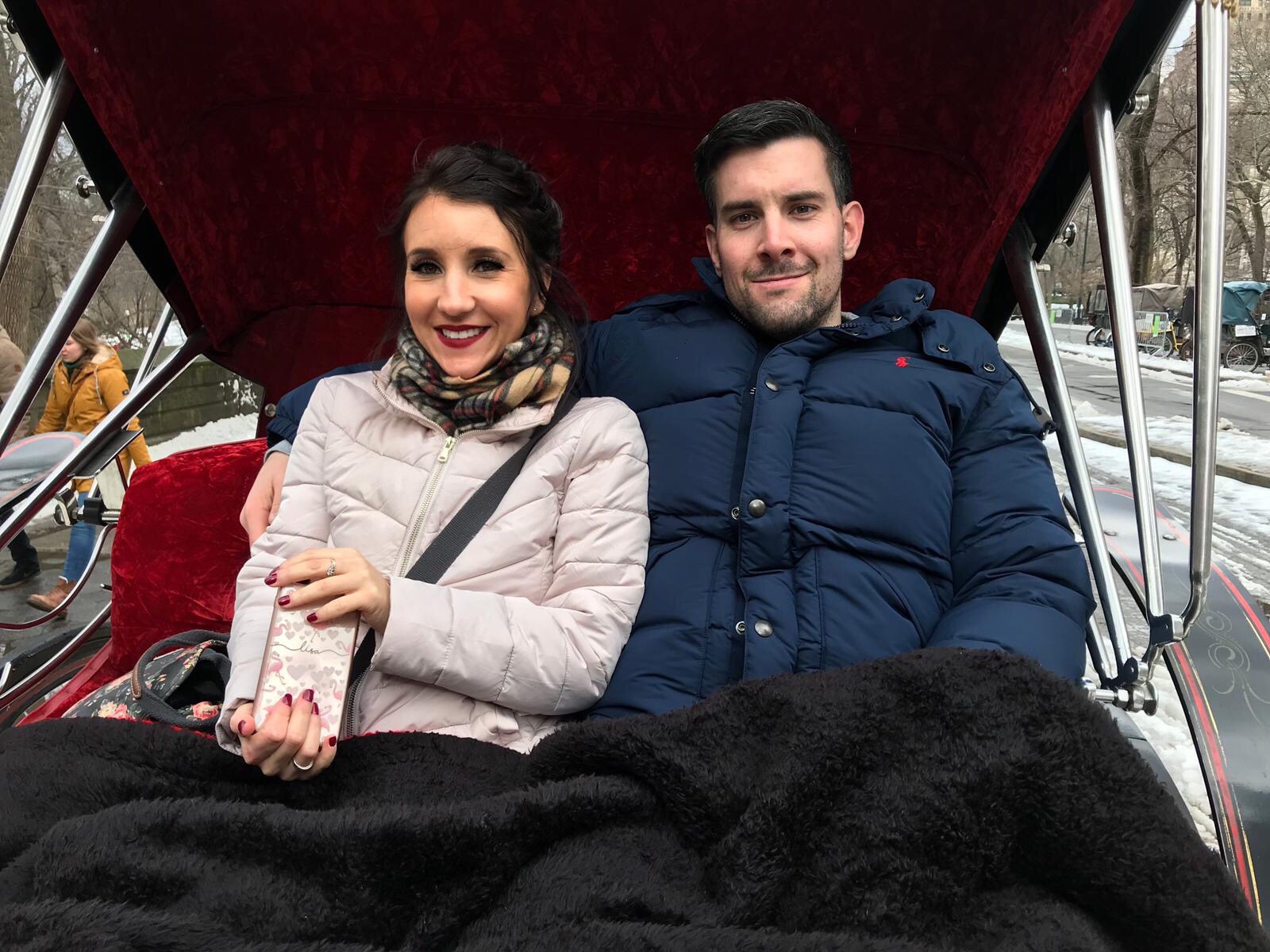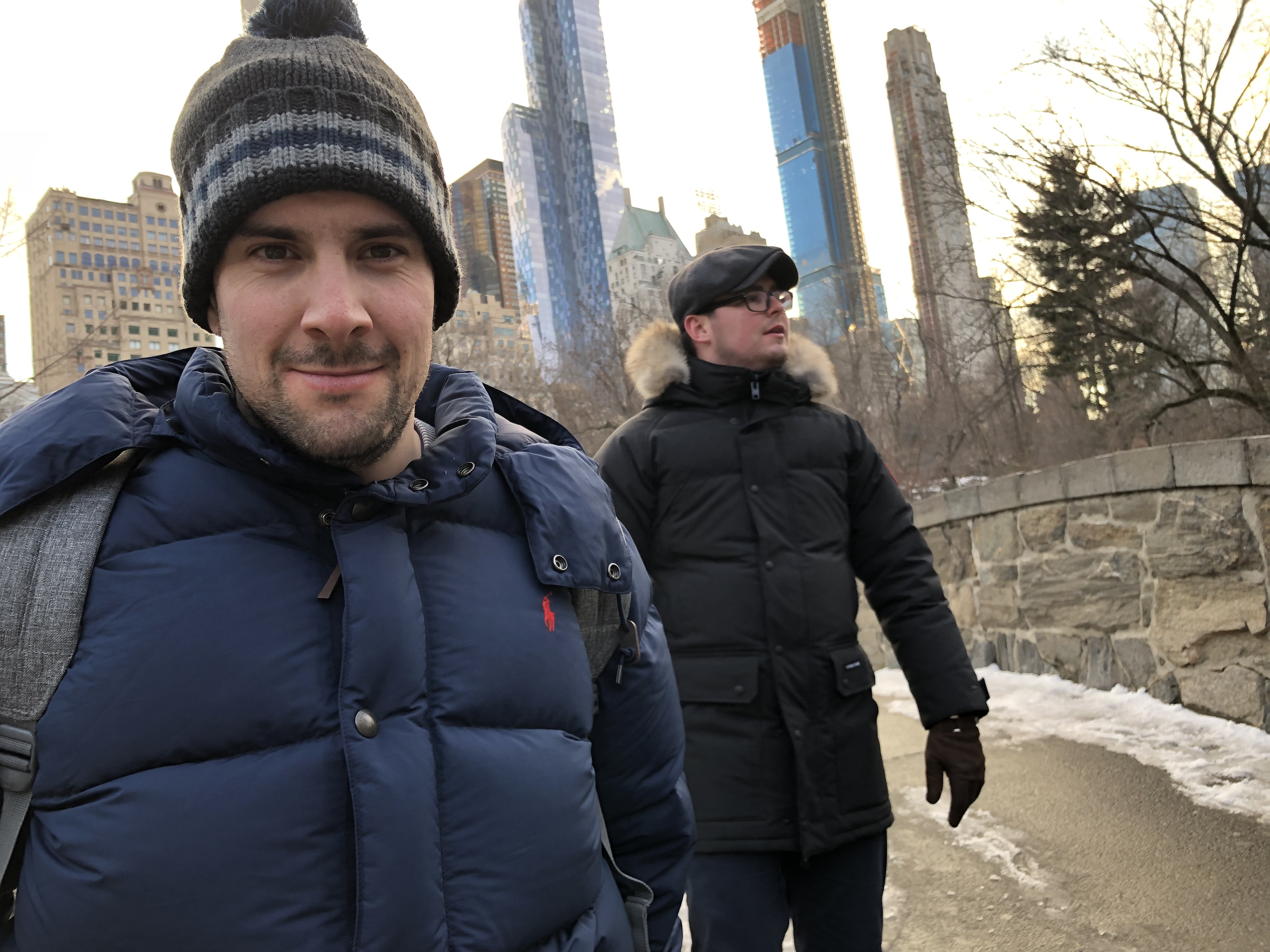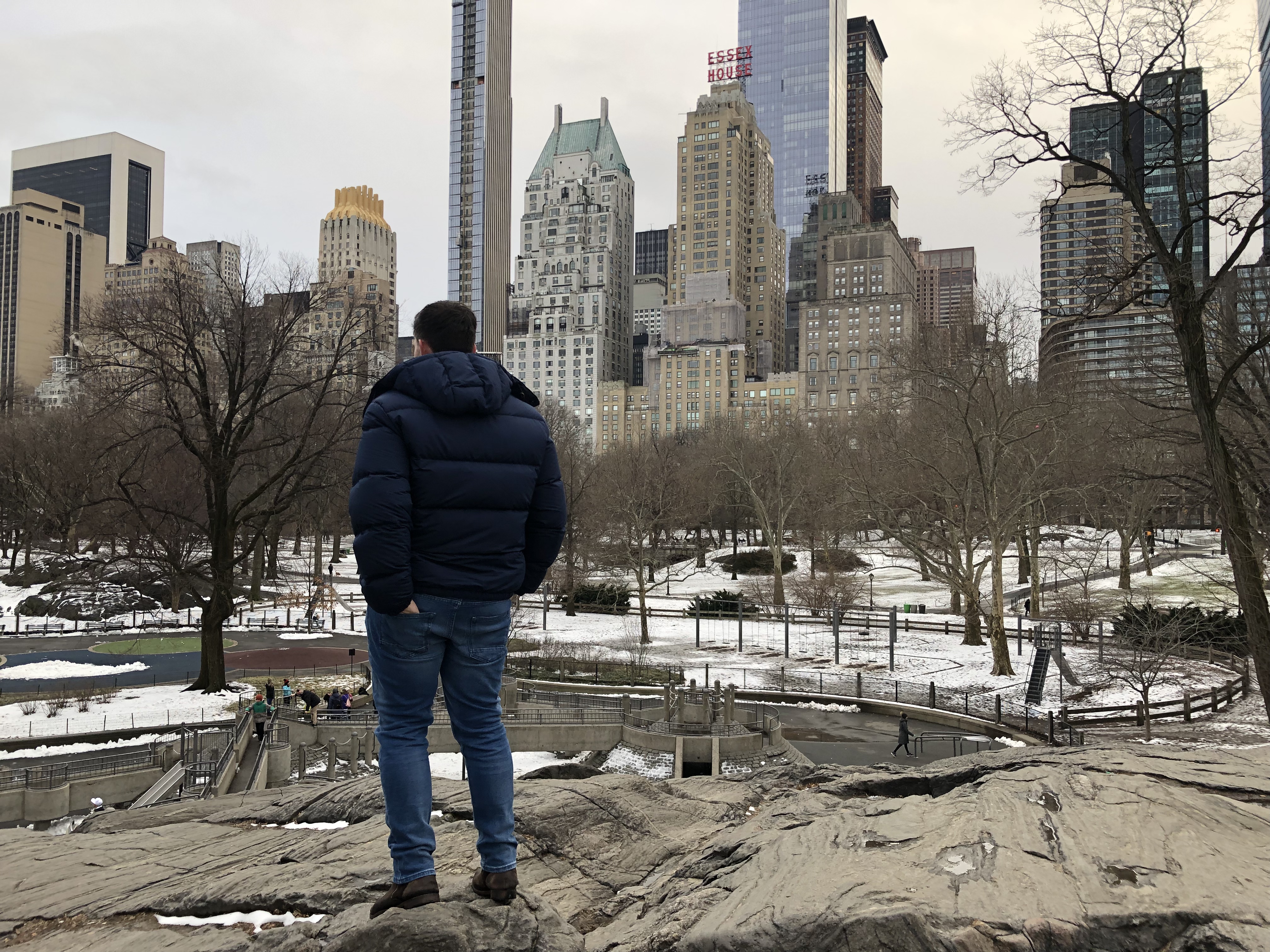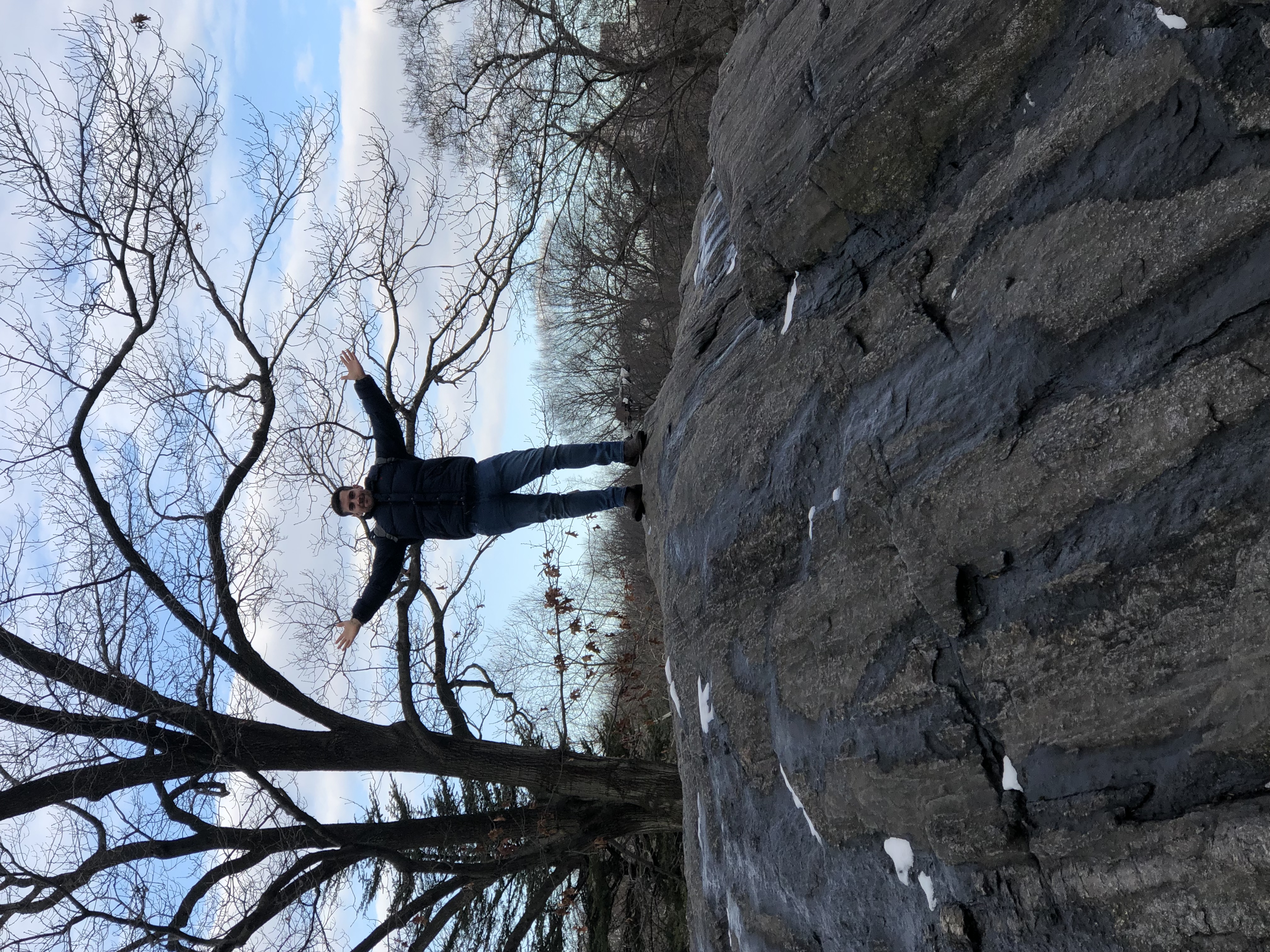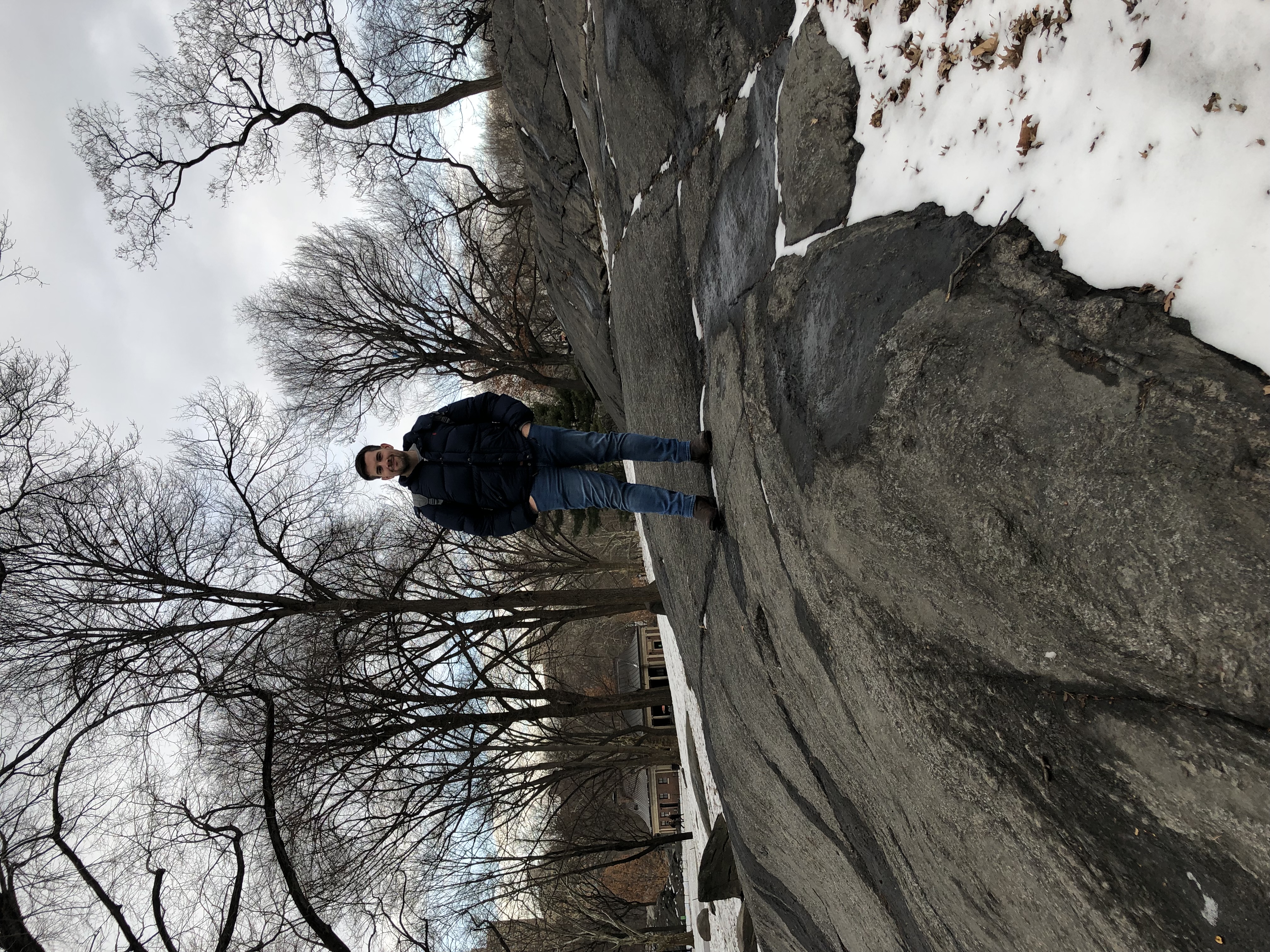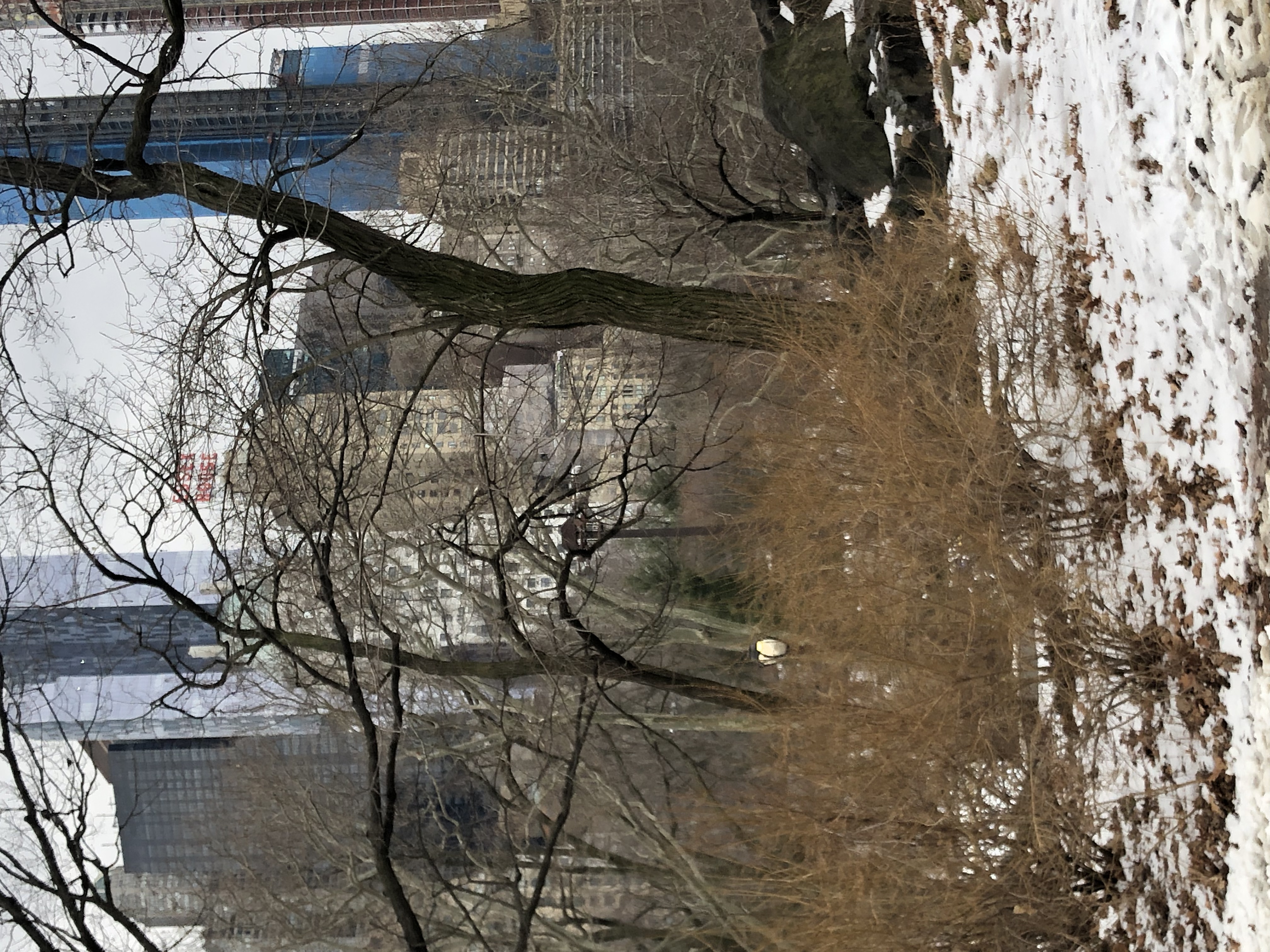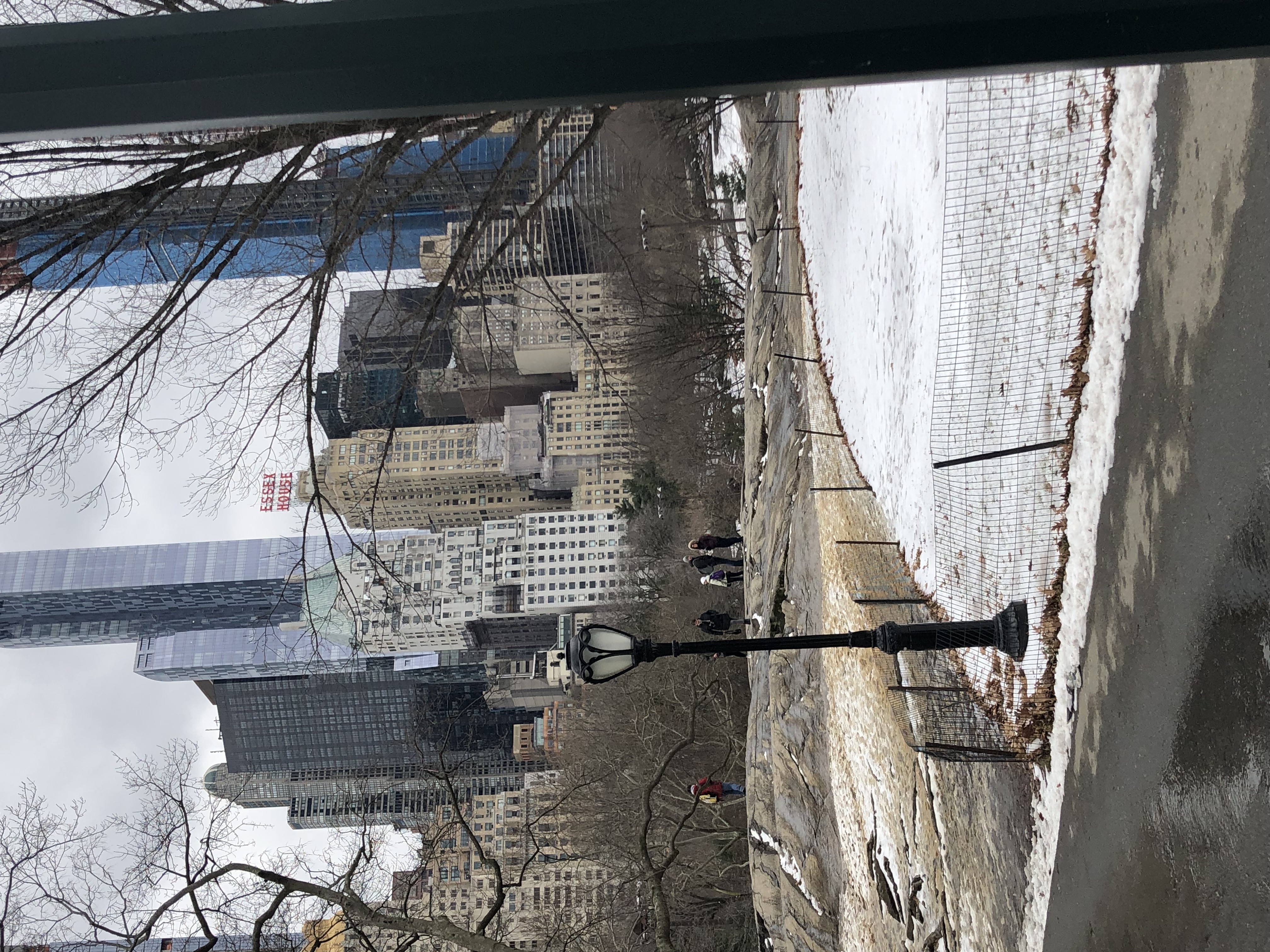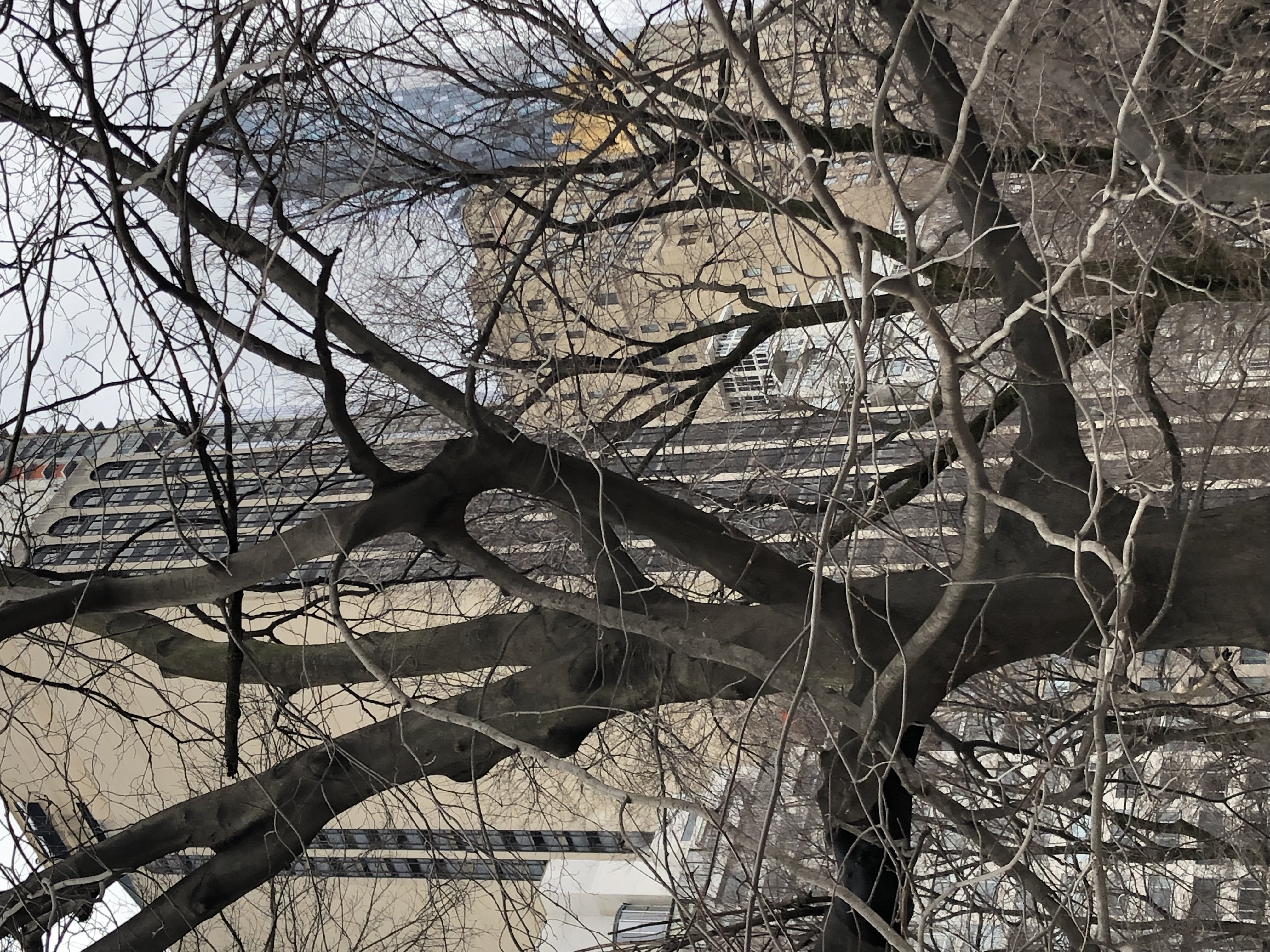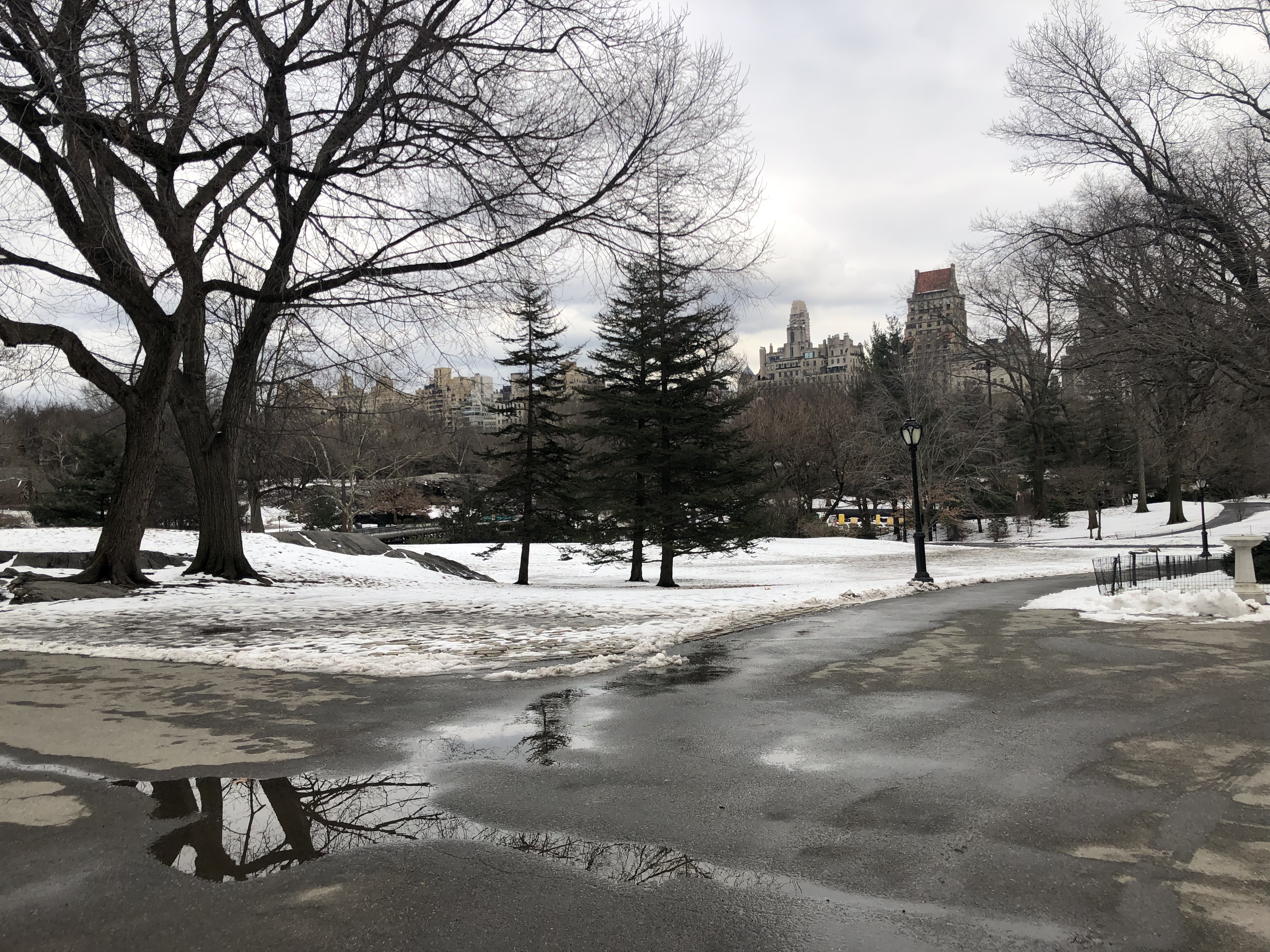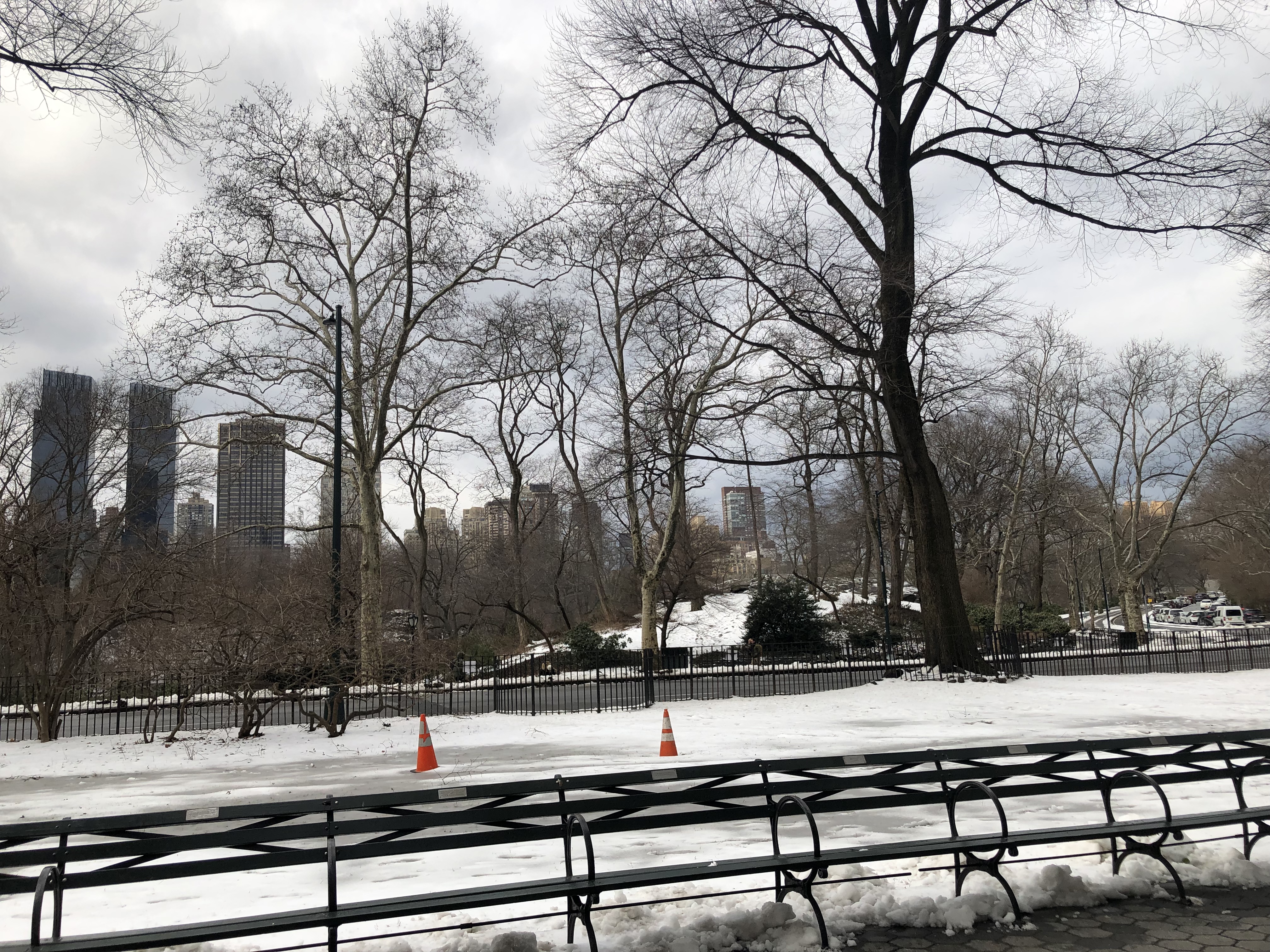 Cold ….. Freezing cold and hungry we headed for some food, and found a restaurant called Rue 57. I'm not doing a review on the restaurant, we had a quick meal there I thought it was a little over priced and I found the staff to be a little rude, so I probably wouldn't recommend this.
Lunch done we decided to start heading back to the hotel room to freshen up ready for our evening plans – watching the New York Knicks at Maddison square gardens!!
A basketball game was at the top of all of our lists, so we pre booked tickets before we arrived in NYC. We didn't go for the most expensive seats as between the four us I don't think we really knew that much about basketball. The tickets we chose cost around the $80 mark and we were seated quite high up in the arena, but to be perfectly honest we could see everything so I actually think we had one of the better views!! With my New York Knicks jumper purchased (of course!) I couldn't wait to start cheering and try to understand the fast paced game!! Okay I didn't fully understand it but I had the best time and would definitely recommend adding this to any list of you are lucky enough to be visiting NYC!!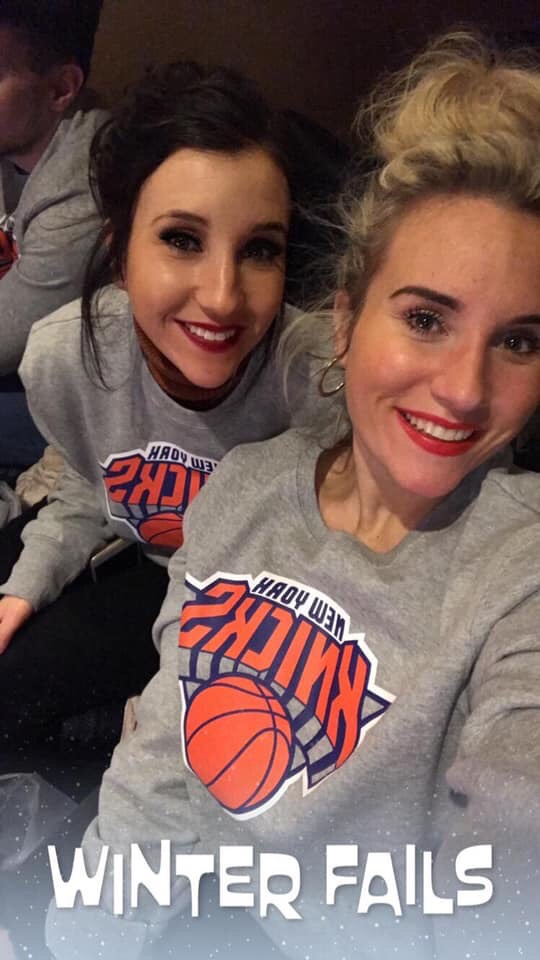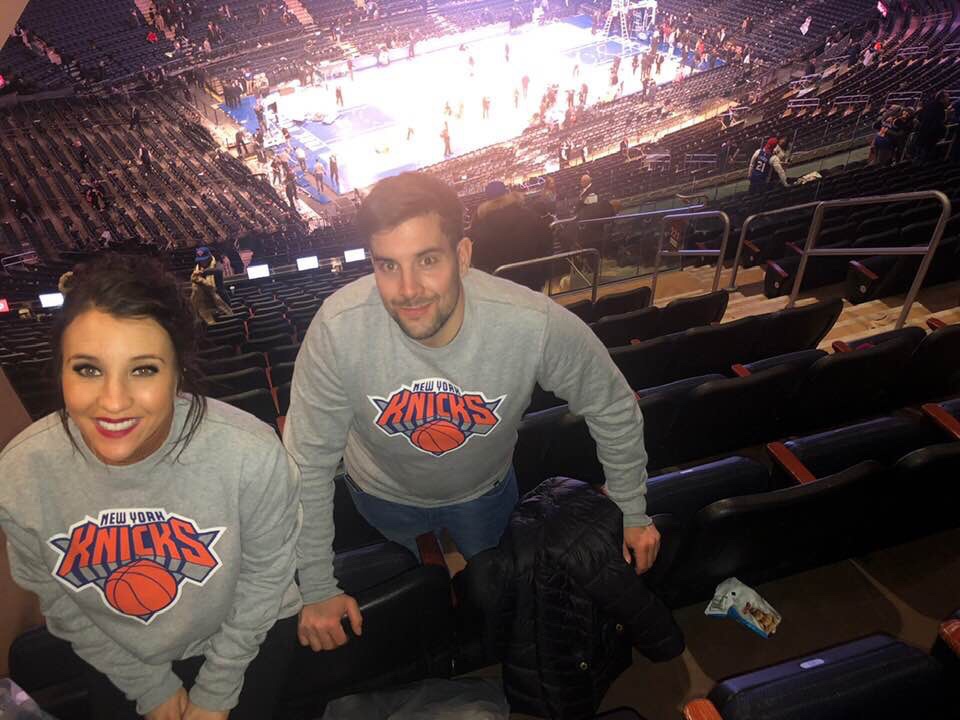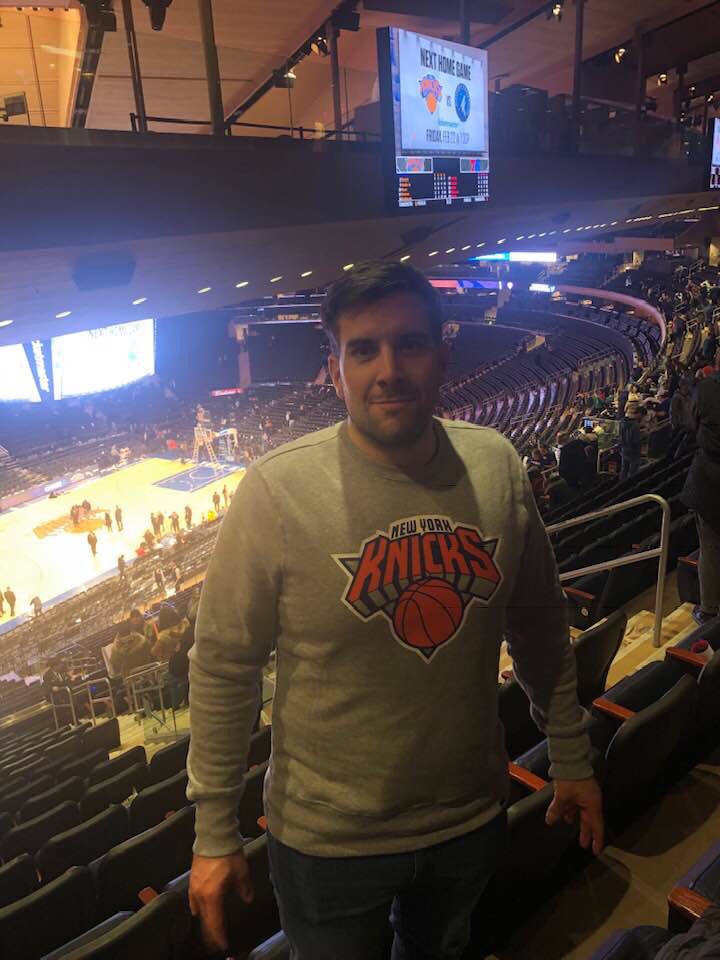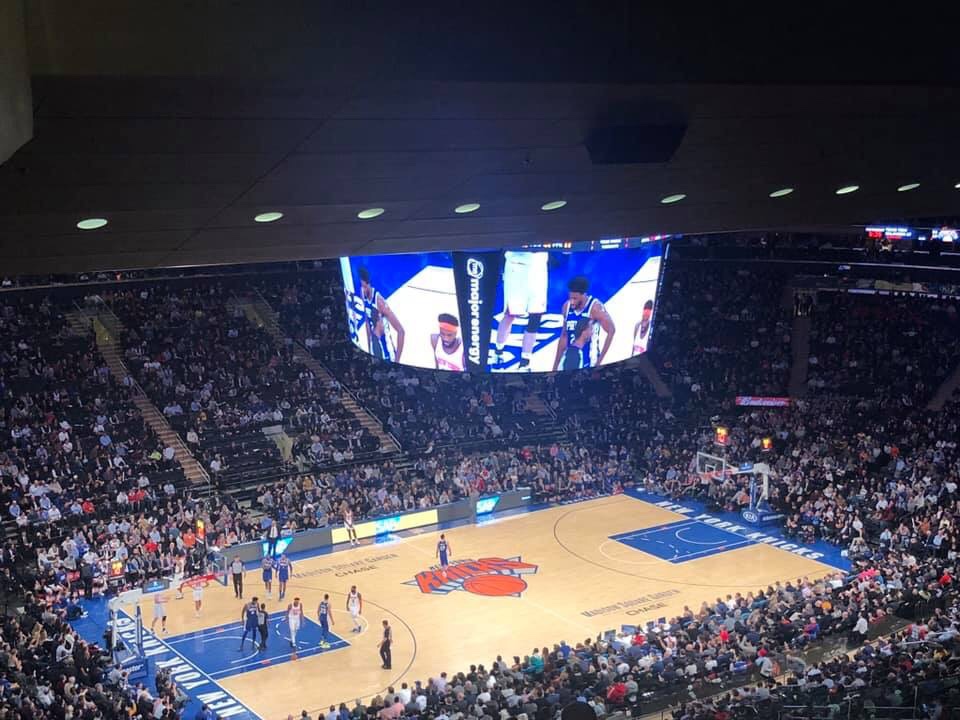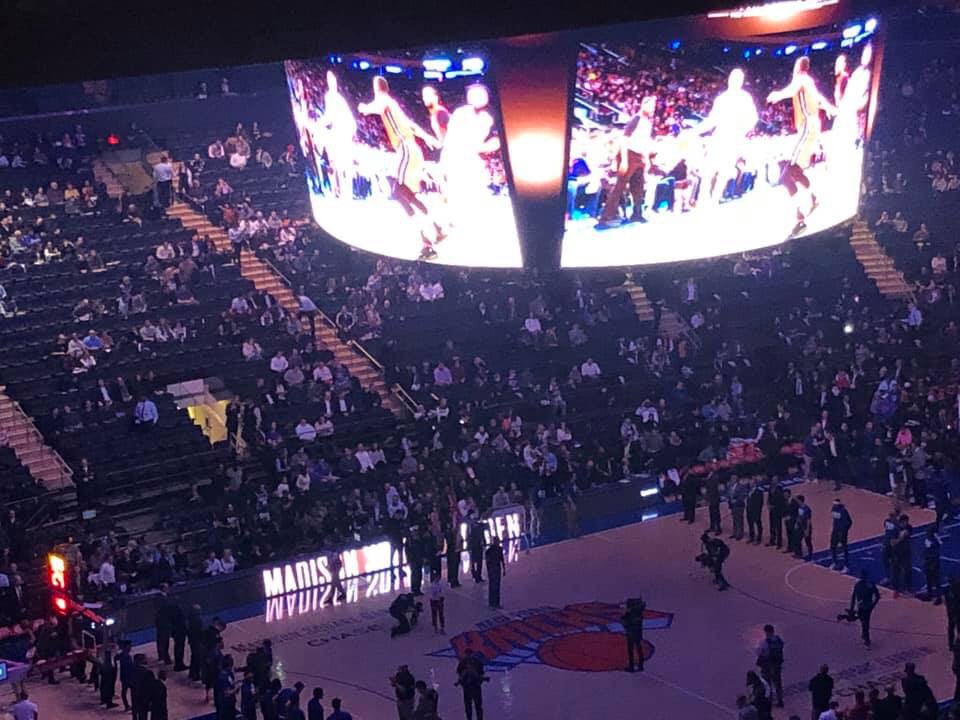 Finishing off our evening Luke and I headed off to the iconic building that I have seen in so many films! Including King Kong and Sleepless in Seattle – The Empire State Building. It was late when we got there, but more than worth it for the stunning view! You could see for miles!! It was cold and EXTREMELY windy but I didn't care at all, I still fully couldn't believe I was actually in the city that honestly literally never sleeps.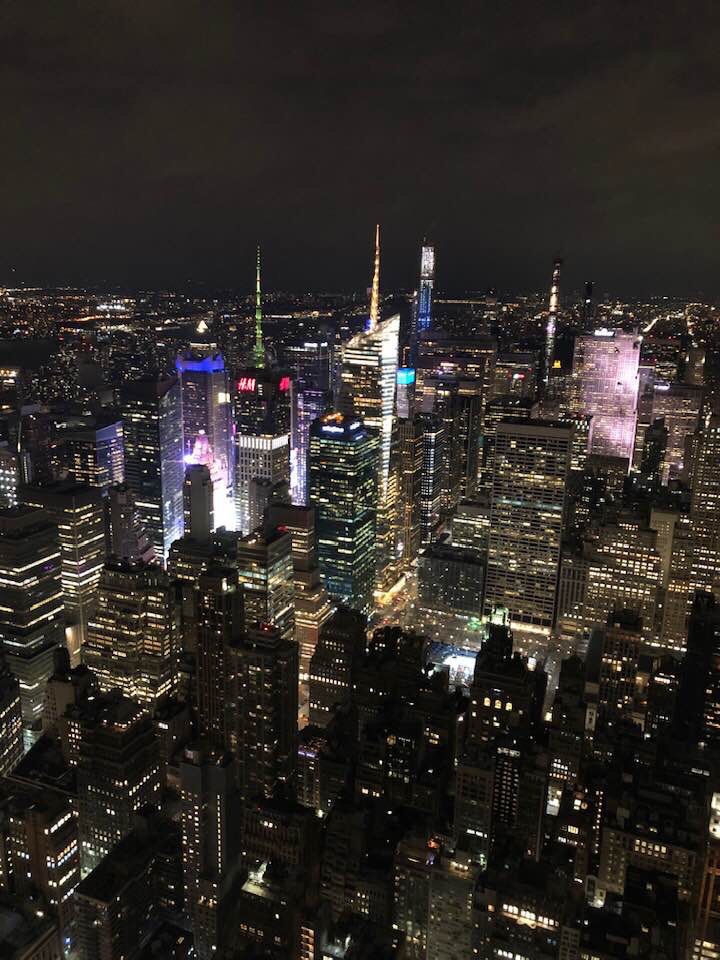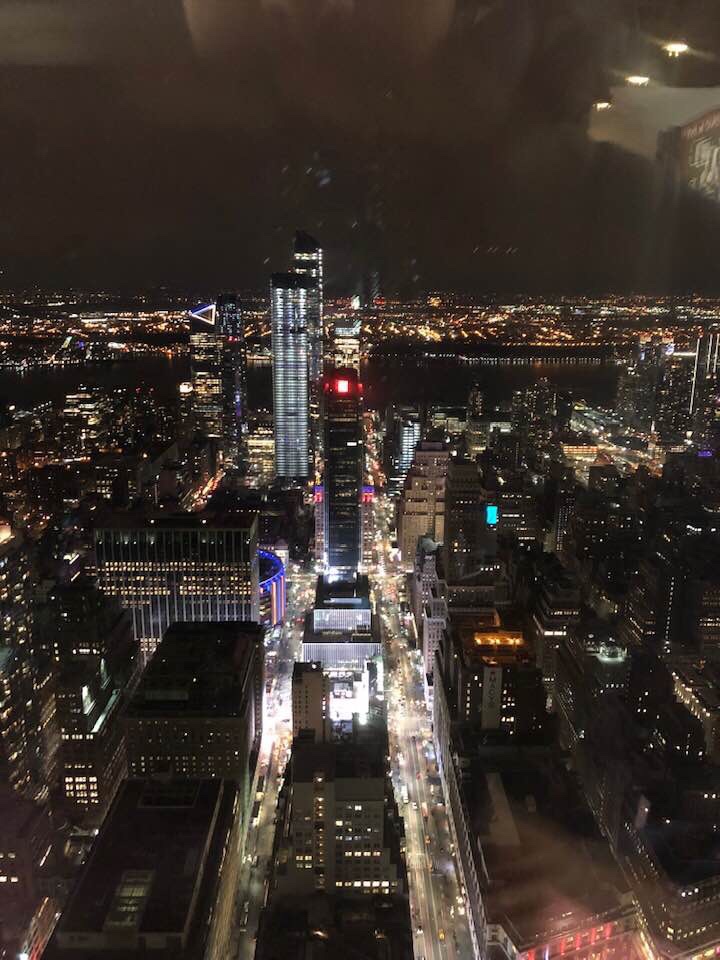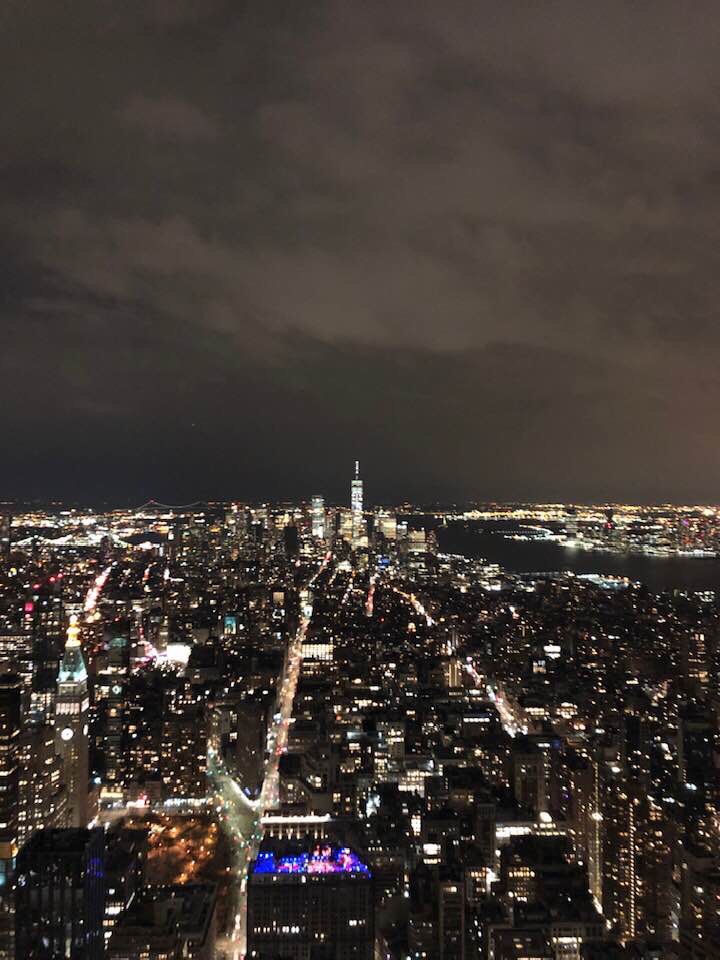 The walk back to the hotel was bitterly cold and I couldn't wait for my head to hit the pillow and sleep. Tomorrow we were heading home, but had managed to plan a few last minute things.
Don't forget to check out my other NYC travel diary's here ?? https://lifestylelisa.com/category/travel/