14/01/2019
Let's talk about FOOD!!!!
Hi I'm Lisa, and I am a girl on a mission to find the BEST lobster roll!
Okay most of you know me by now, but if you are new to lifestylelisa then you won't know that I love lobster, more specifically I love lobster rolls, and I have kinda made it my mini mission to find the best lobster roll (in my opinion).
I have always loved seafood and being a pescatarian of course I eat fish but not meat.
My love for lobster comes from about 4 years ago when Luke first took me to burger and lobster in London's soho. That is where I had my first (of many) lobster rolls! Now FYI I do love a whole lobster but it's so messy, and time consuming, and takes forever to eat which is why I always opt for the roll!
So far I have eaten lobster roll at Burger and lobster (London), Nervous Nelly's (Fort Myers Florida) The boathouse (Disney springs Florida) Columbia harbour house (Magic kingdom Florida) Epcot American pavilion (Disney world Florida) and bringing it back to the UK Madison restaurant in London.
Just before Christmas Luke and I paid a little visit to the Big easy in London, we had been to winter wonderland that afternoon and booked a table for early evening. This is one restaurant I had never been too but knew for sure it had lobster roll on the menu…. cue a very very excited Lisa!!
There are 3 Big easy restaurants in London, situated in Chelsea, Canary Wharf and the one Luke and I visited which was in Covent Garden.
We arrived a little earlier than our reservation time, so decided to have a drink at the bar whilst we waited. It was a very busy and very crowded restaurant with nowhere really to stand without being in the way. I also noticed that a lot of the tables were very close together, so it looked very cramped, almost like you were sitting on top on the the table next to you.
Finally Luke and I were seated on a small table, towards the back of the restaurant and were ready to order. Of course I had checked out the menu before hand online so I knew exactly what I was ordering – The lobster roll!
There were 3 rolls to choose from on the menu, lobster and shrimp roll, lobster and California roll or my Personal preference the original lobster roll – chunks of fresh Nova Scotia lobster served in a brioche bun with special mayo served with salad and chips, and a choice of either a glass of Prosecco, big easy brew or a slushy cocktail all for £22, really not a bad price at all!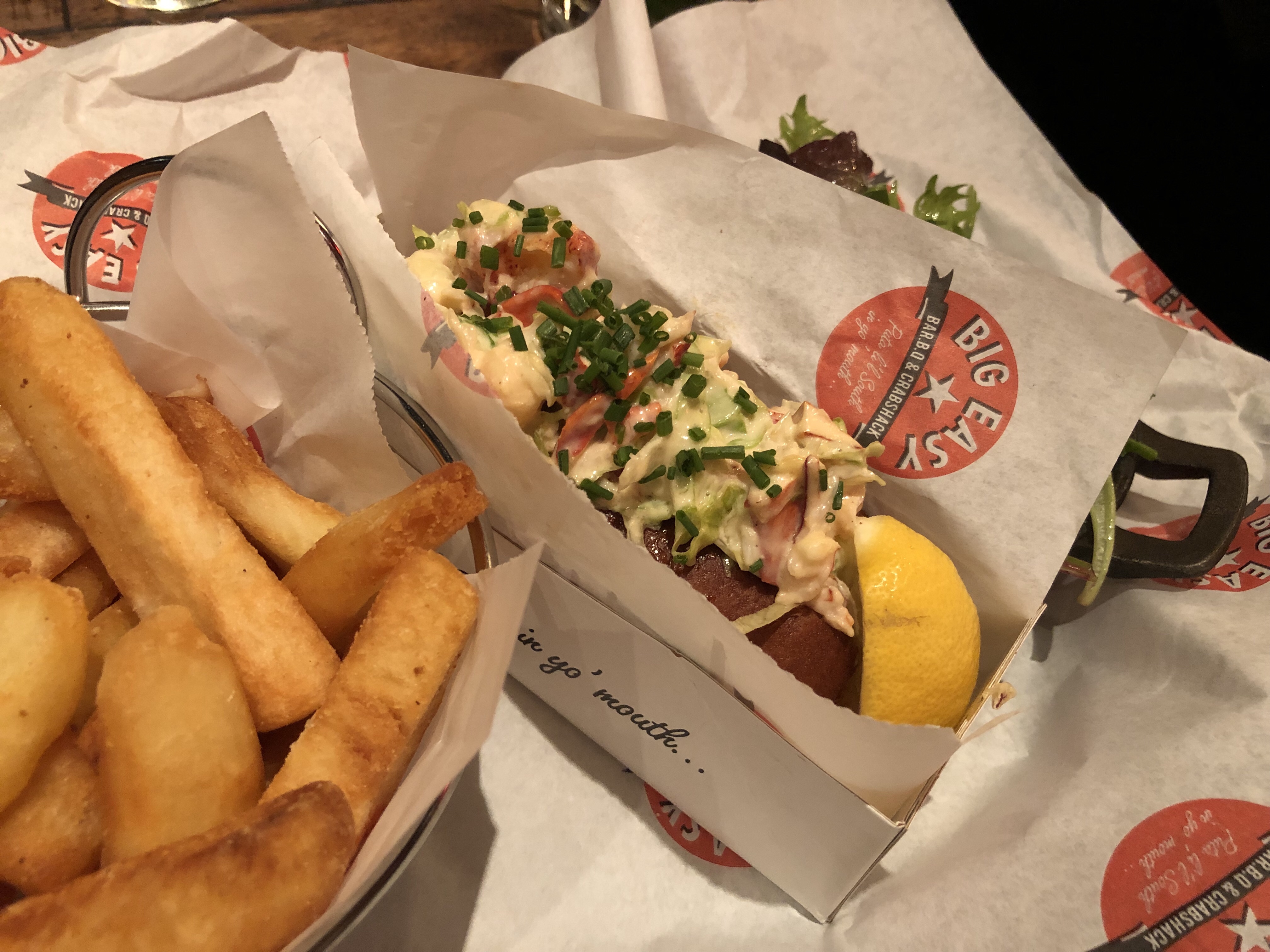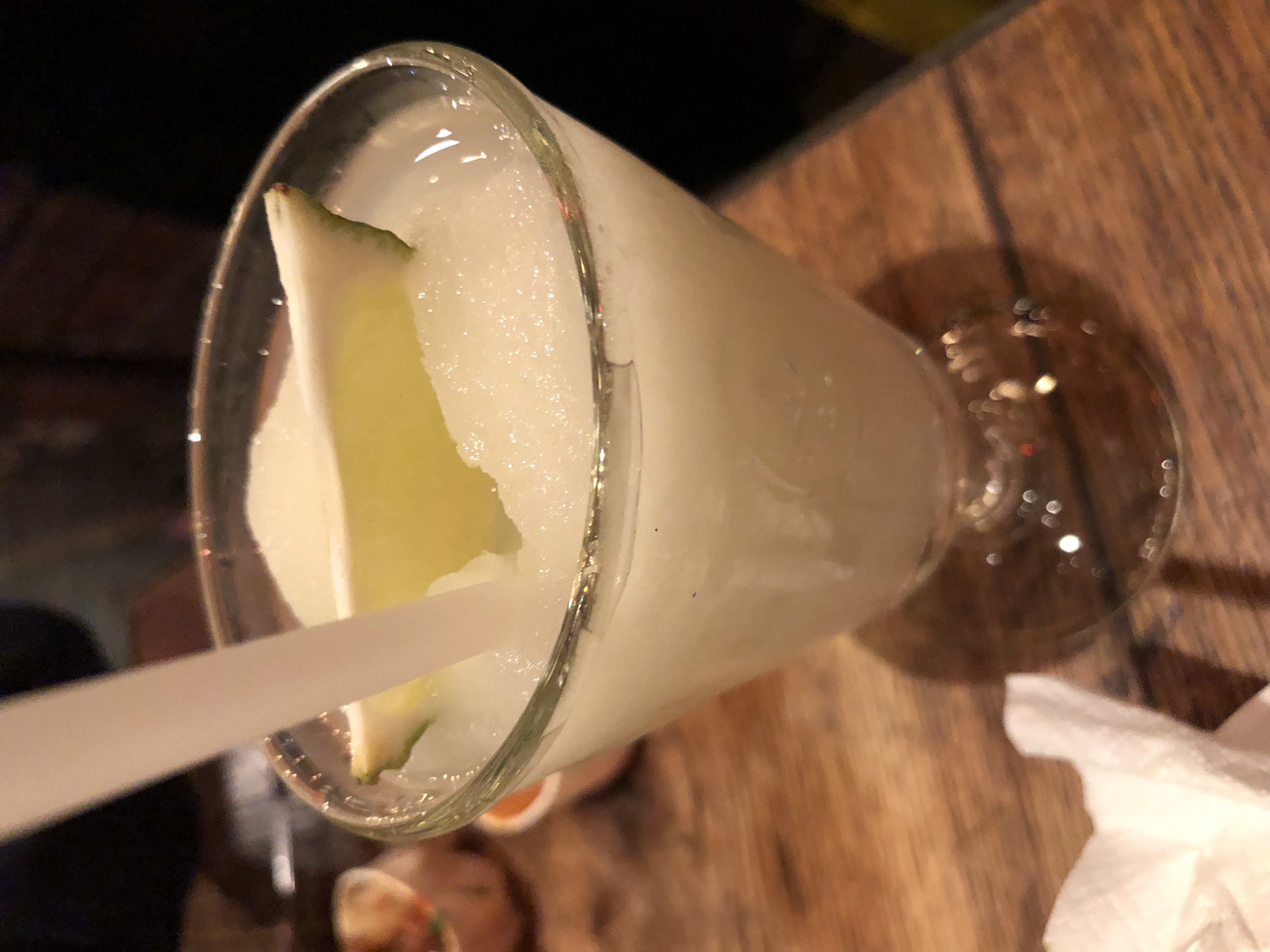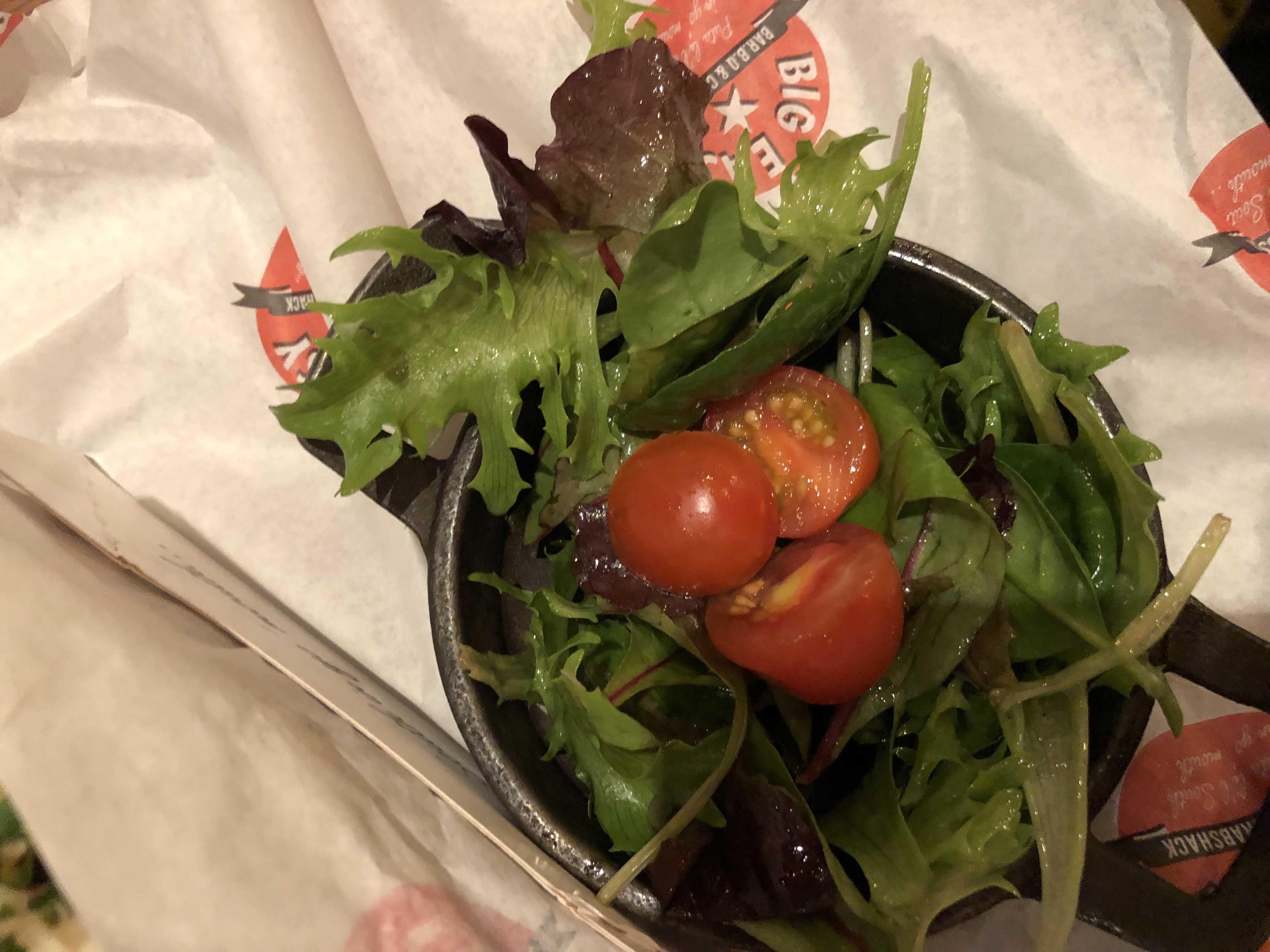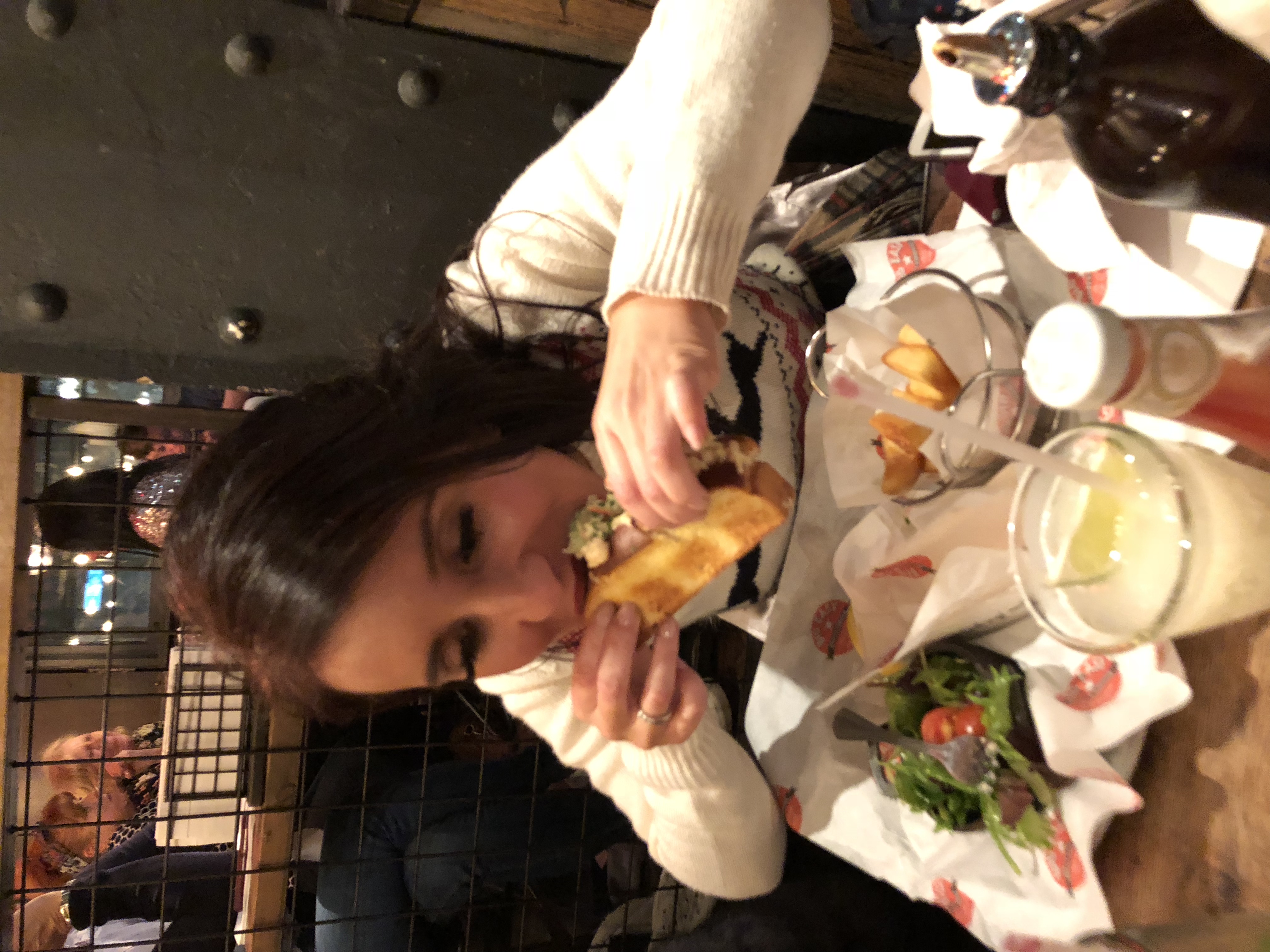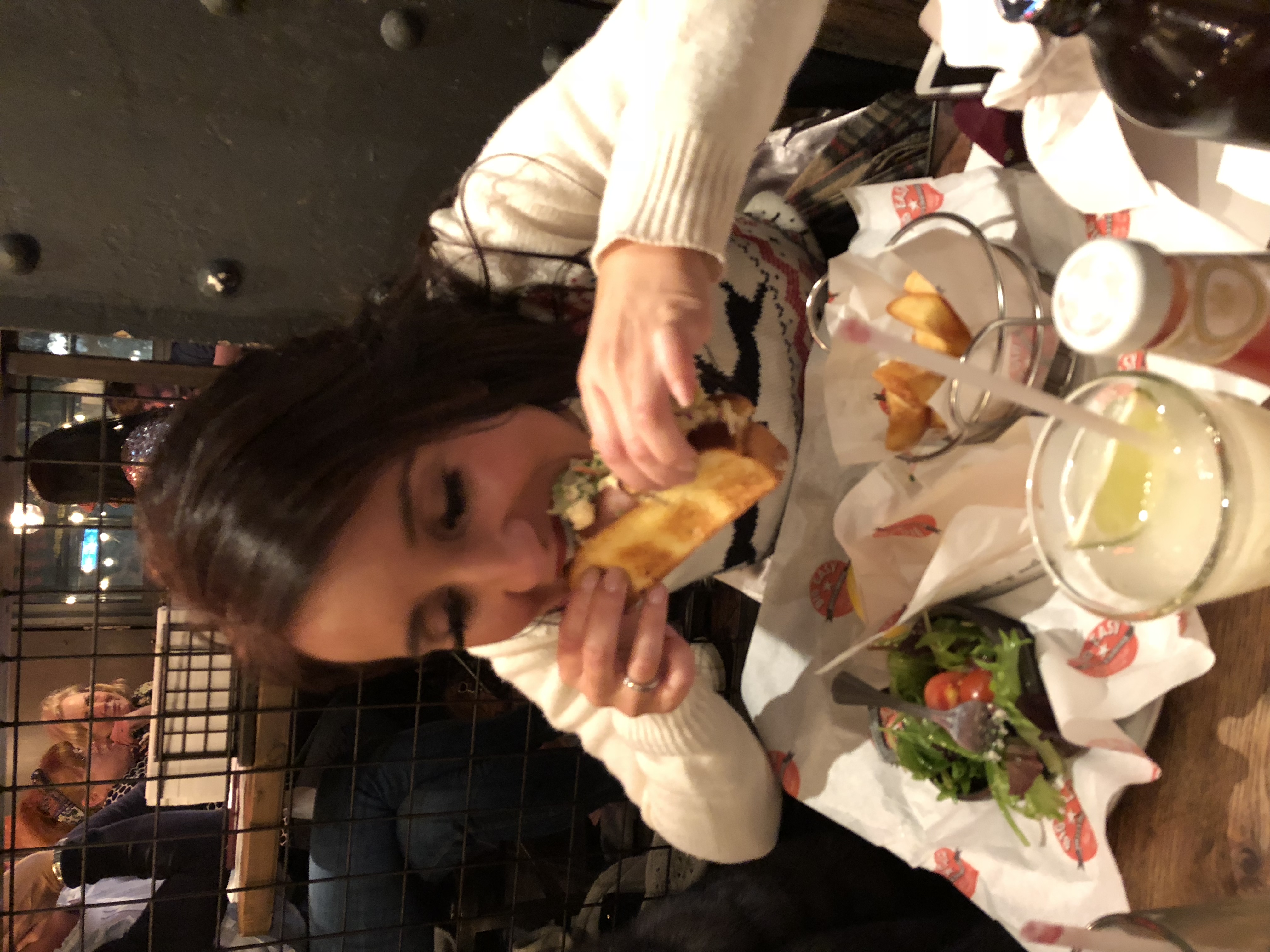 Okay so here's my take on the big easy lobster roll – I found the brioche roll a little on the stale side, and the lobster was a lot more fishy than in other restaurant's, this is an important factor as Luke is not too keen on anything too fishy so he wouldn't have enjoyed it (he tasted mine and agreed).
The roll itself was packed with lots of Juicy tender meat and I have to say I thought it was very tasty. Although there was no garlic butter!!!! The chips were nice thick chunky chips and the salad was also good, and standard. So apart from the stale roll which wasn't to my liking the lobster was good, but not the best I have ever had.
Yes I would return to The big easy, but for a lobster roll it wouldn't necessarily be my first choice.
I'll give it a standard 7/10
PLEASE let me know where you think is the best place to pick up a lobster roll, I am UK based, but still it's good to know!
Thanks for reading lifestylelisa