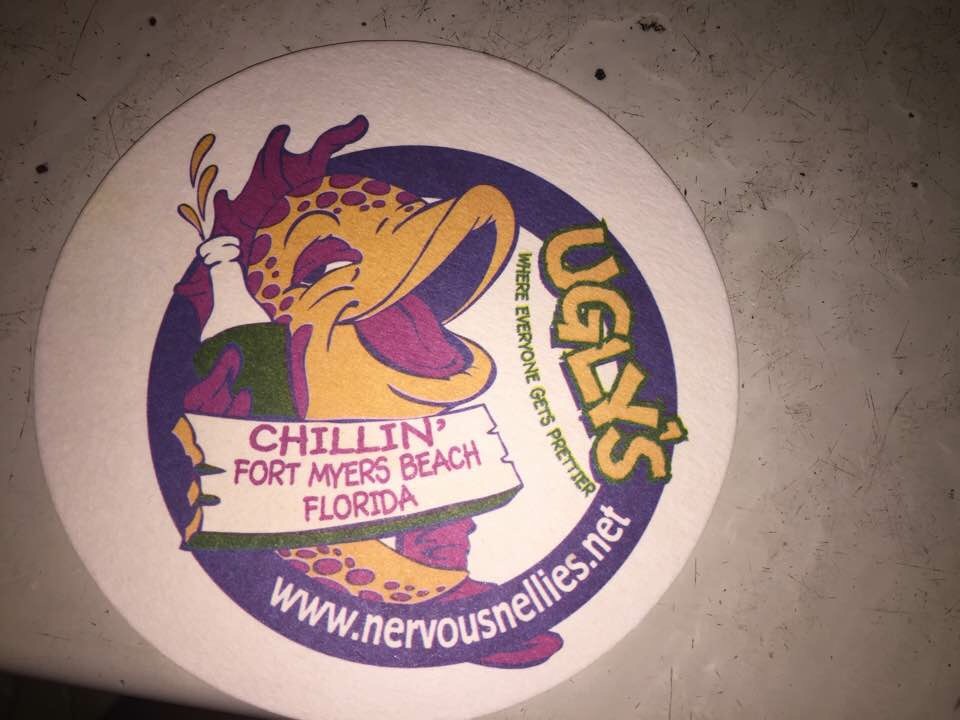 Fort Myers is a place I had never really considered visiting, I had heard of it from visiting Orlando Florida quite a few times but never thought it would appeal to me. Of course that perspective changed when I was fortunate enough to spend a week there last October. I have already done a few blog posts on where to stay and what to do and today I thought I would do a review on my favourite restaurant Nervous Nellies.
You will find Nervous Nellies at 1131 first street, Fort Myers Beach, Fl, 33932, US and if you are staying at the Pink shell resort it's actually a leisurely 20 minute walk.
The first thing you notice about Nervous Nellies is the vibe! From the outside it's very colourful, and very edgy, it almost looks Caribbean!
We were greeted by a very friendly host and asked if we wanted to sit inside or out, well it was early October and ridiculously hot so of course we opted for outside. We were taken up stairs and lead out onto the balcony with the most breathtaking view!! What a little hidden gem this was! I had no idea that on the other side of the building was the Estero bay!!
We had a table looking over the Estero bay! (the most amazing view if ever I saw one) It was picturesque and beautiful, and we were so lucky to get this table!
For our starter we opted for the seafood sharing platter!! And I ordered a Bloody Mary to wash it all down with!! The platter was delicious although this was for 4 of us, so we maybe could have done with just a few more prawns!!!! The Bloody Mary I recommend, nice and spicy! The way I like it!!
For my main I got the lobster roll!!! Just writing about it now makes me want one!! Every bite was delicious!! And even when I was full I carried on! Food that good cannot go to waste!!!
Even though I was stuffed after the starter and my main course, I still took a look at the dessert menu (rude not too right!) so they had key lime pie on the menu!! Now I've been to Florida quite a few times and have NEVER HAD KEY LIME PIE!!! Well I had to try it didn't I!! I couldn't leave another year without trying it!!!! So we ordered it between 4 of us, now I don't have any other key lime pies to compare it too, but this was delicious!! Probably one of my favourite desserts to date!!
Whilst we were eating there was a musician playing on the sidewalk below, and people dancing to music in the street! Such a good vibe at what has become one of my favourite restaurants. Friendly staff, great food and a winning view make this the restaurant YOU should be heading too if you are lucky enough to find yourself in Fort Myers.
xxx