6/1/2019
Hi!! And happy Sunday!
Hope everyone has had a nice relaxing weekend, and are now ready for a full week of work!…. I'm not too sure I am!
So yesterday (Saturday 5th) I thought I would do one of my most favourite blog posts for the start of January, it's the post that people really seem to enjoy reading and they really are super fun to do too! In fact doing my weekend in pictures is so much fun, that I thought I would make it a monthly thing!! Be sure to check out the other posts too
https://lifestylelisa.com/2018/11/11/its-saturday-in-pictures/
https://lifestylelisa.com/2018/07/22/my-saturday-in-pictures/
So let's get going and start with January!
Lisa's Saturday in pictures!
Well what better way to start the weekend than with a lay-in, Luke and I have started watching Luther on Netflix so ended up going to bed after midnight, which meant not having to set an alarm was blissful! I woke up at a nice and reasonable 10.06am!

I really do like nothing more than a nice hot shower to wake me up, and Saturday is also hair washing day!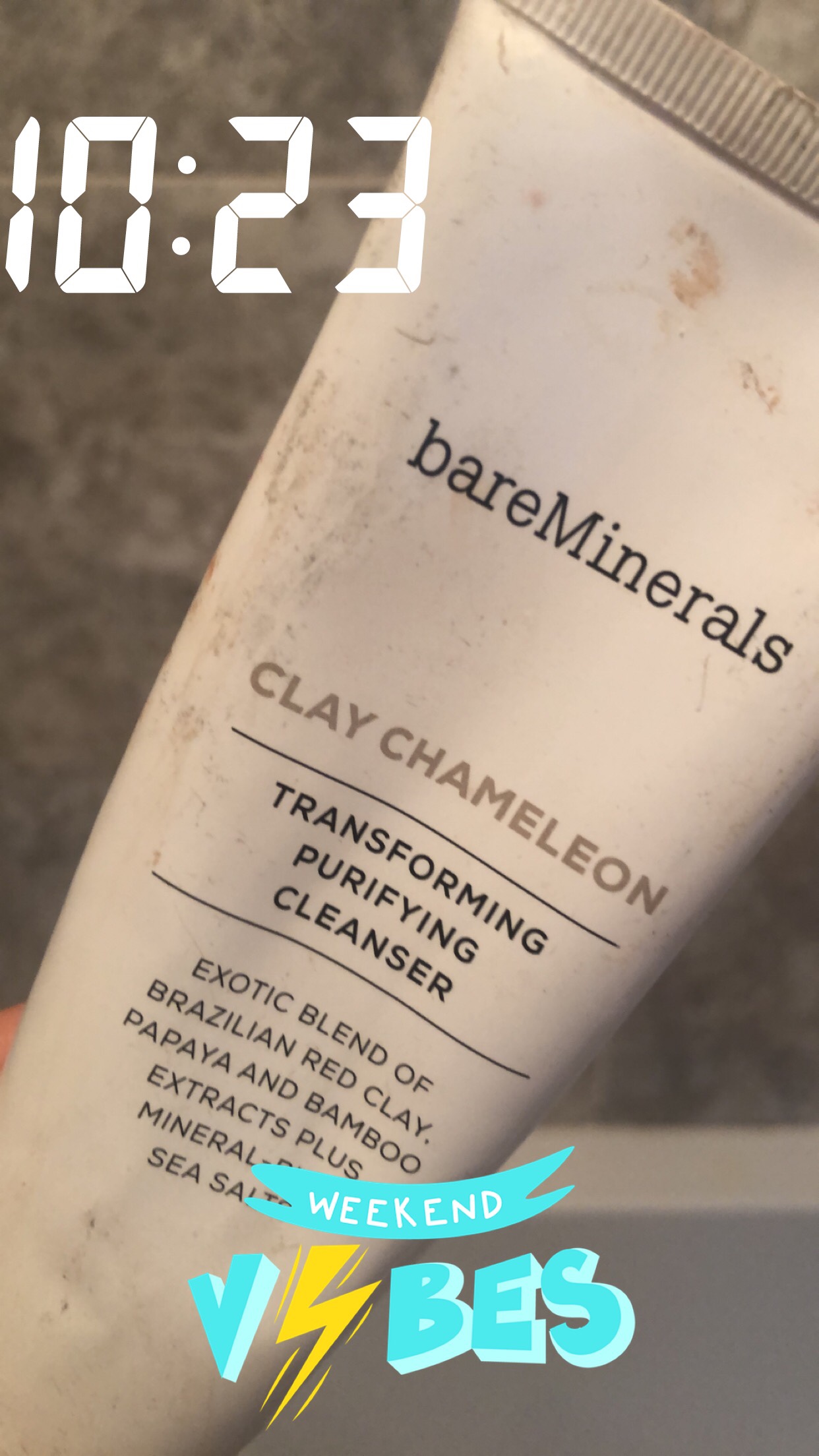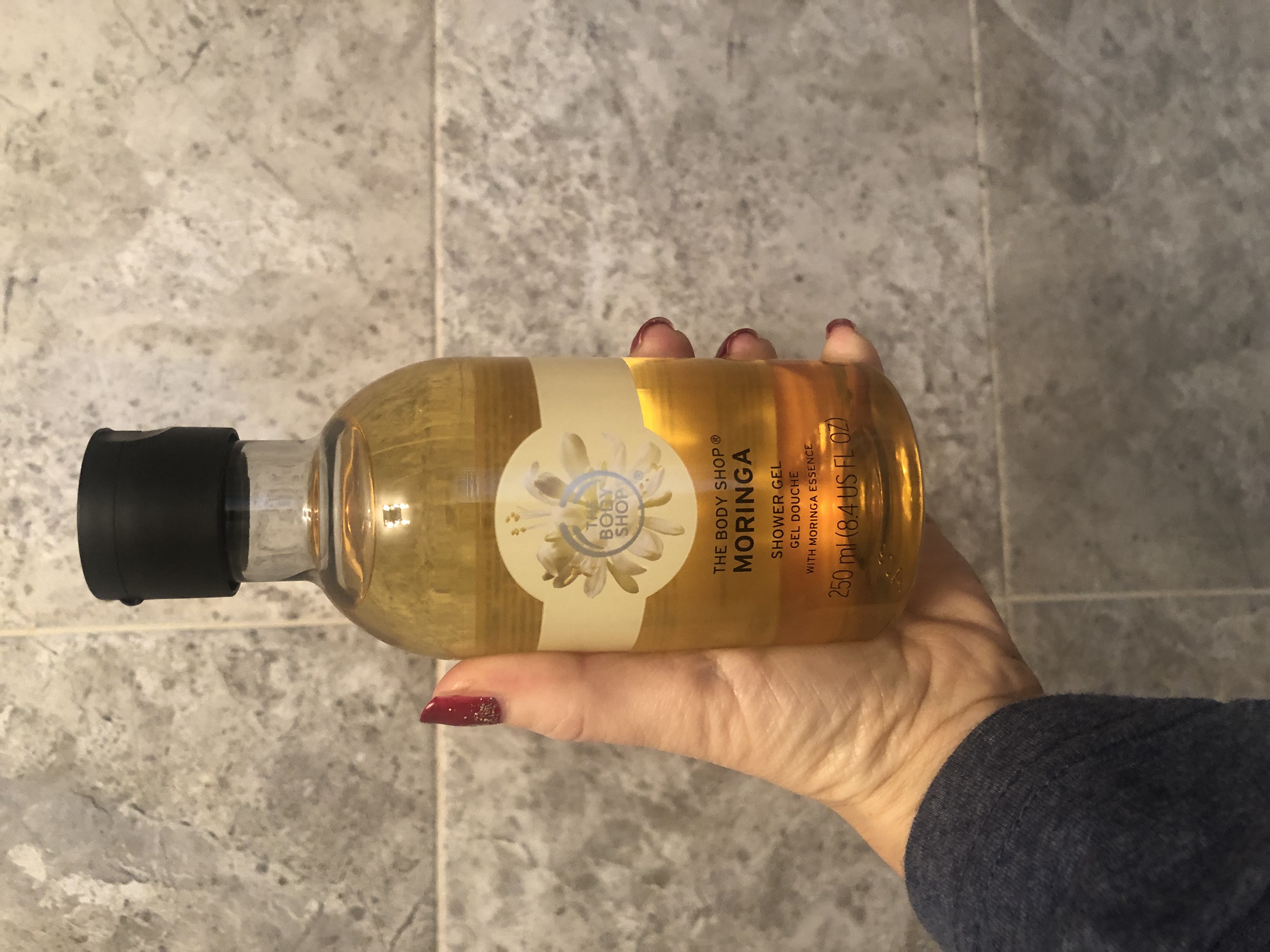 After showering I TAN!!!! I LOVE TANNING! I like to have that healthy looking glow all year round!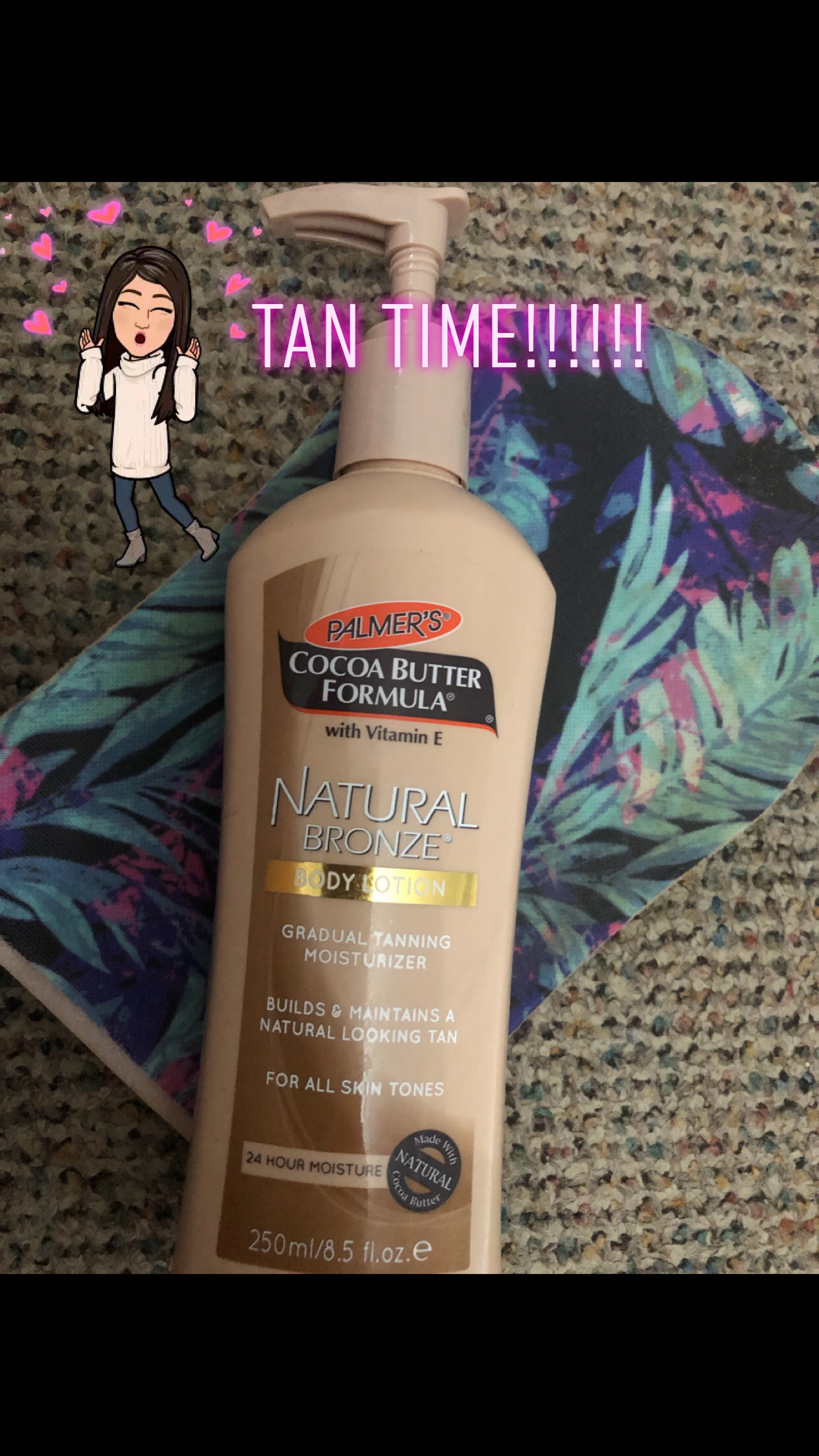 Saturday's breakfast is porridge, like it is everyday as porridge is my absolute favourite breakfast to set me up for the day! Teaming it with coffee and caramel soya latte… well that's just perfection!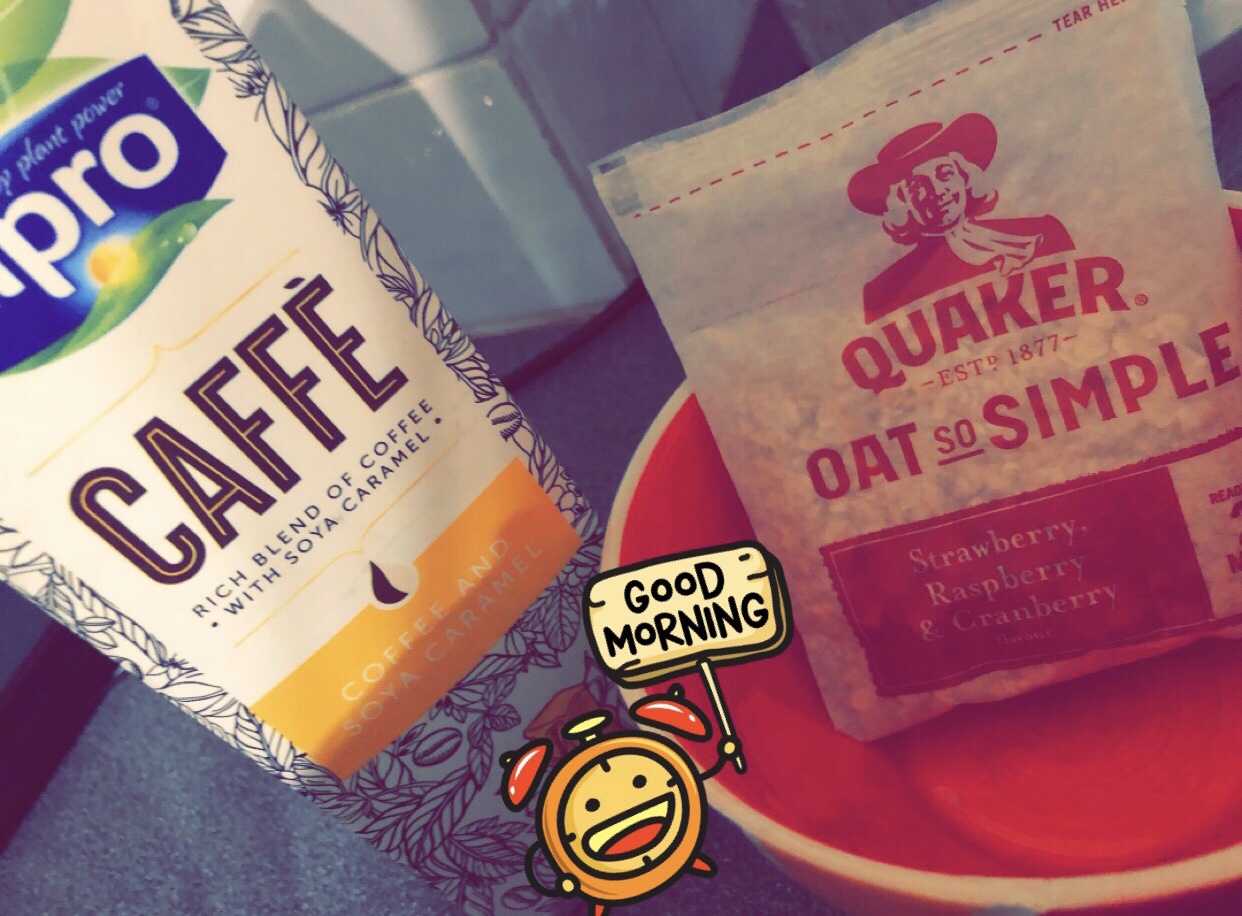 Luke and I haven't much planned for today, so we are heading to Chelmsford so Luke can get his hair cut and I can have a look round the shops, not that I need anything…. but looking doesn't hurt does it?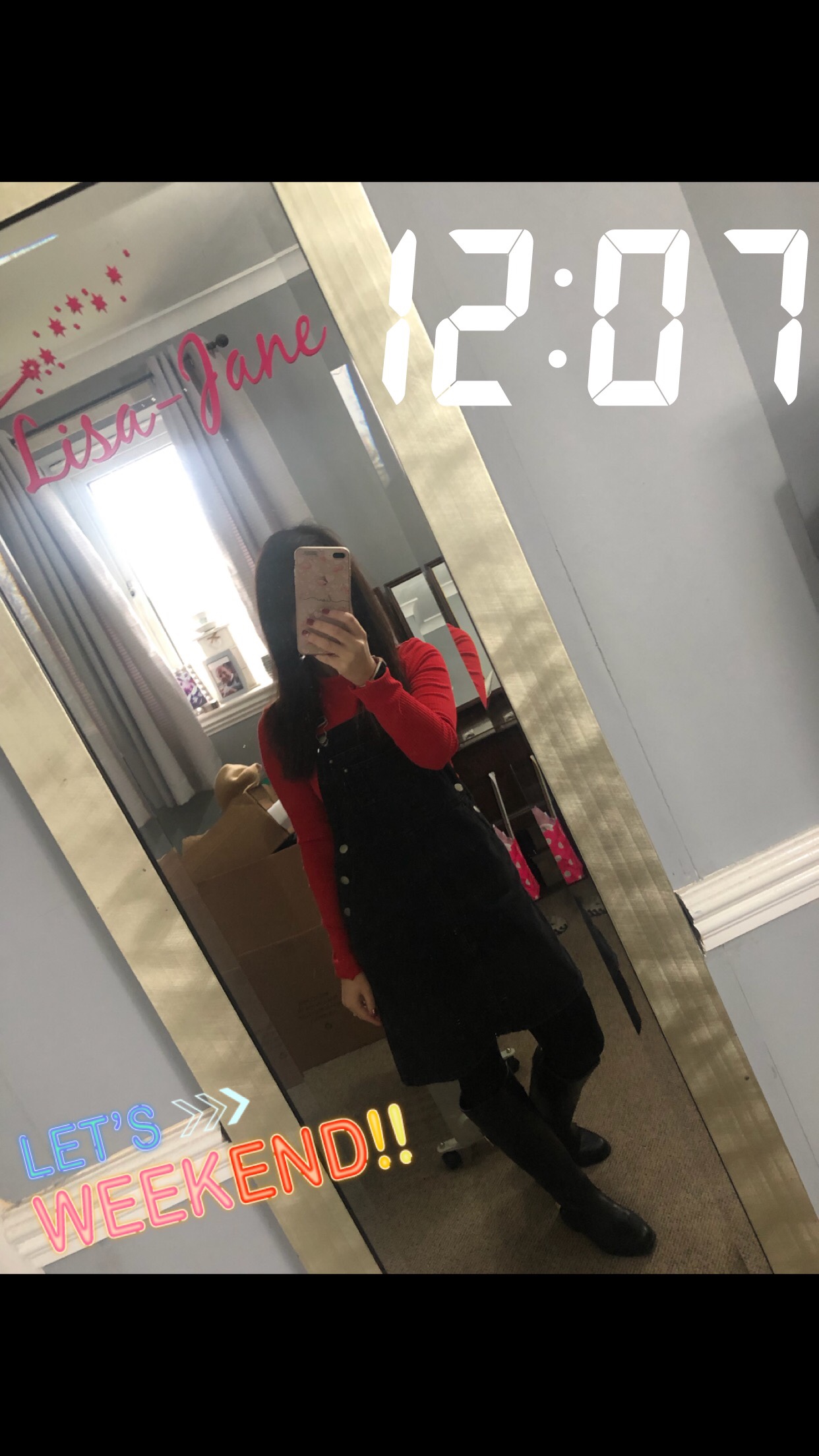 I also decided today on wearing my new Prada perfume bought for me by Luke, it's actually one of my favourites, and is my perfume of the month!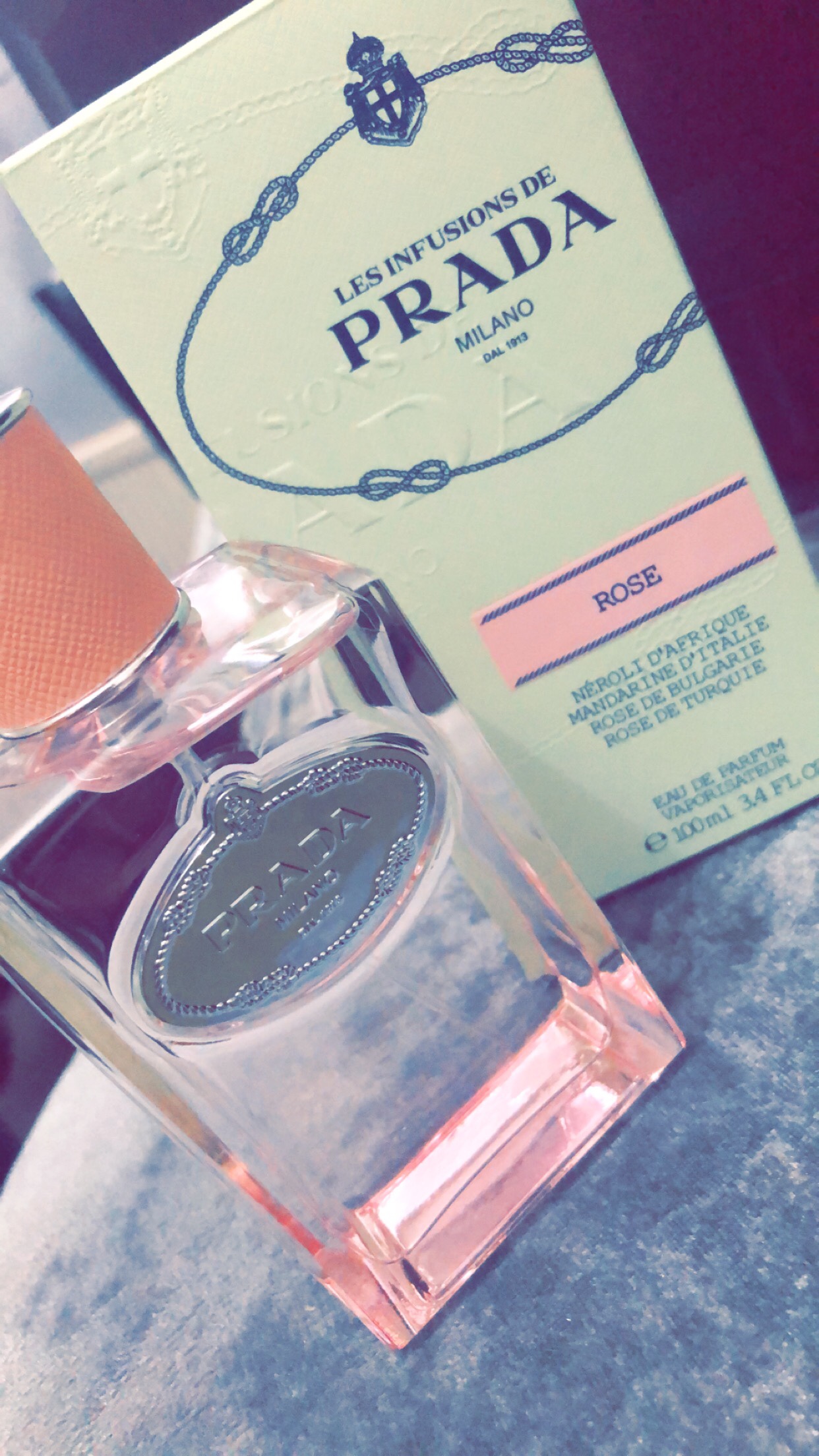 Chelmsford bound at 12.17pm, I love chilled out Saturday mornings!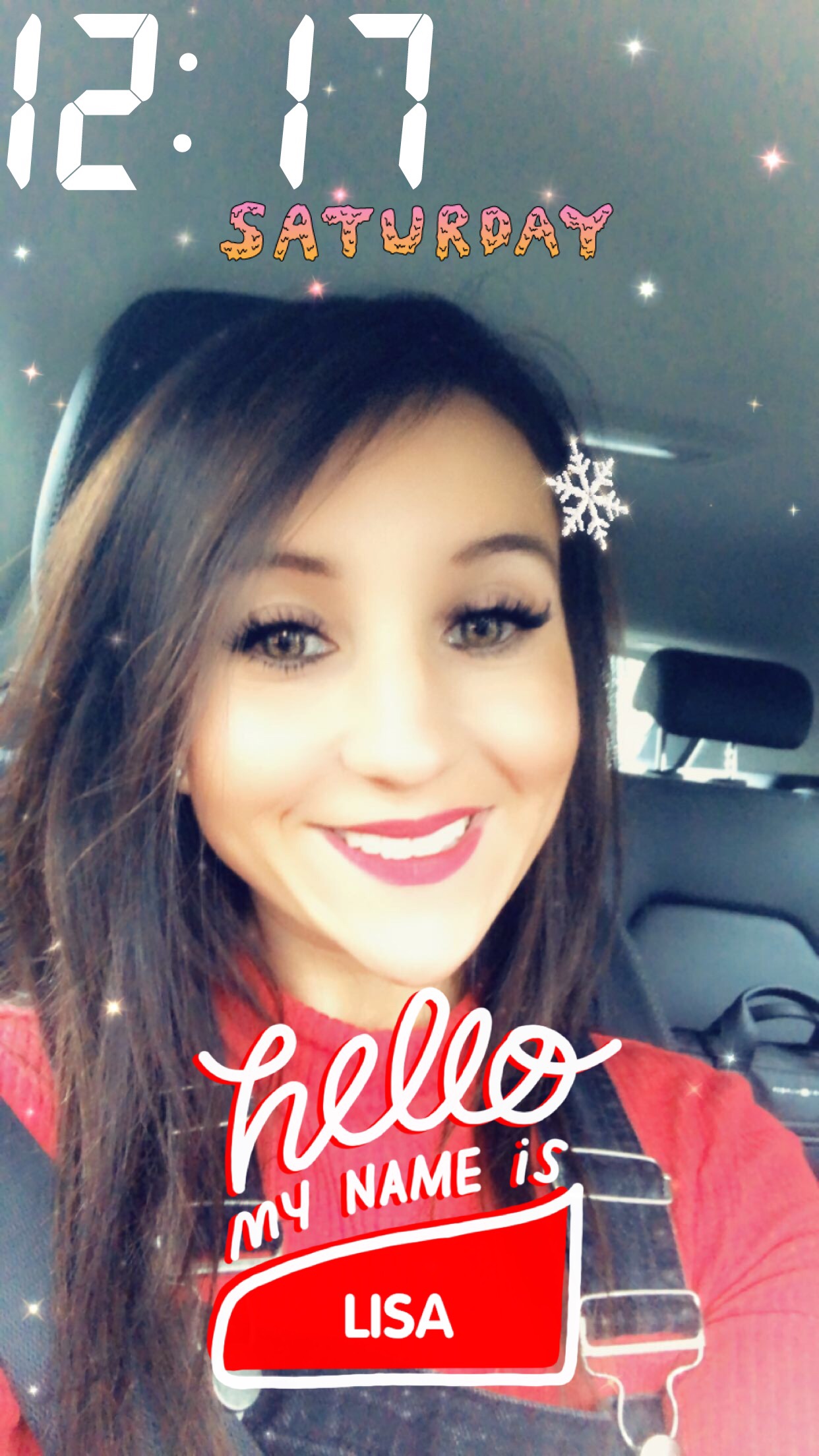 Chelmsford town was so busy, everyone was probably making the most of those January sales!!….. I know I did…..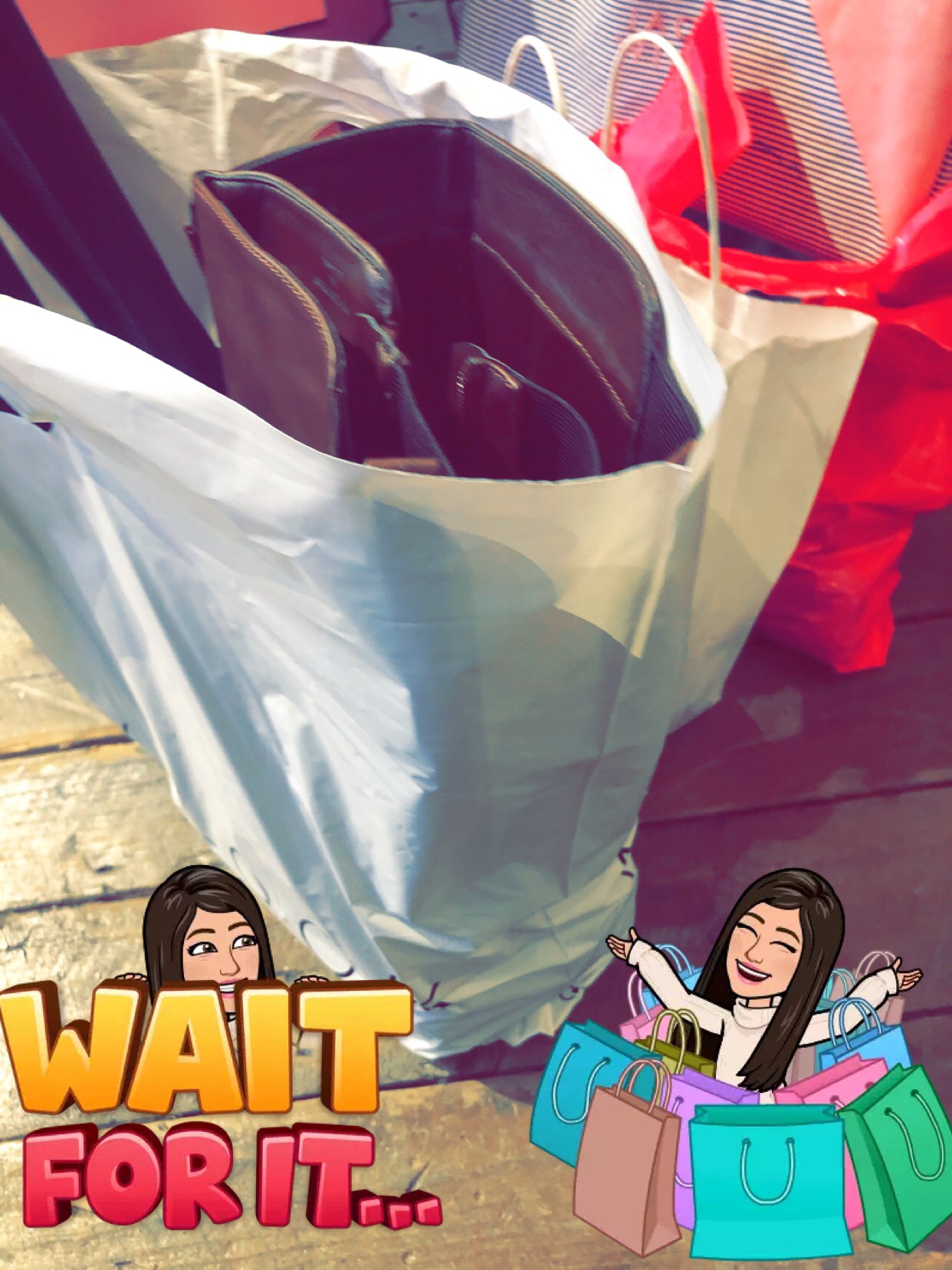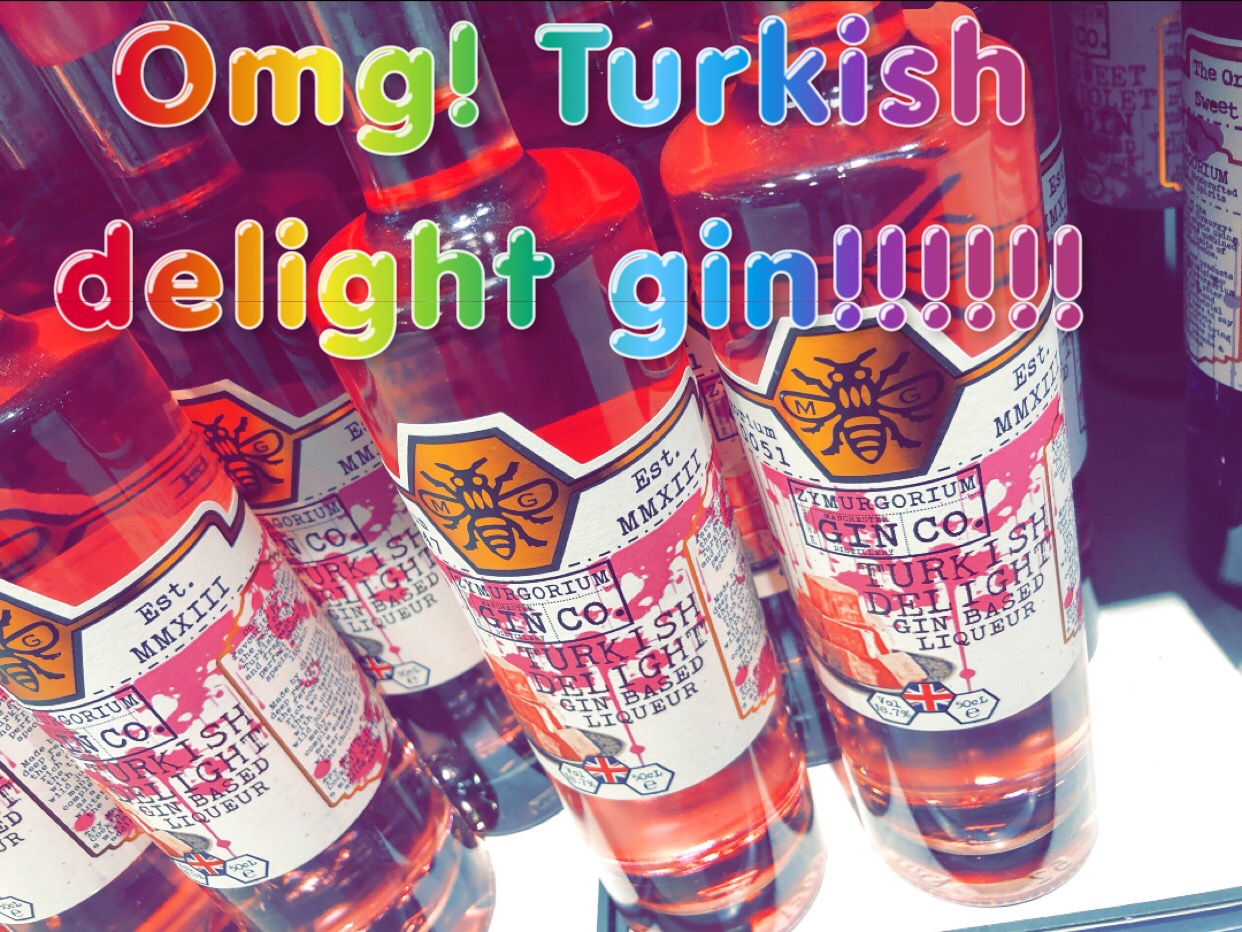 YES…. so I shopped! I couldn't help myself! Luke was getting his hair cut and I was hitting the shops! I LOVE a January sale!! I got 2 pairs of boots and a cute little top from H&M!
By 2.30pm Luke and I (more luke than me) were both pretty hungry, and it just so happened that there is a new all you can eat buffet restaurant just opened up, right in the middle of the town! Now wouldn't it be rude not to try it out, I am a girl who loves a buffet after all!!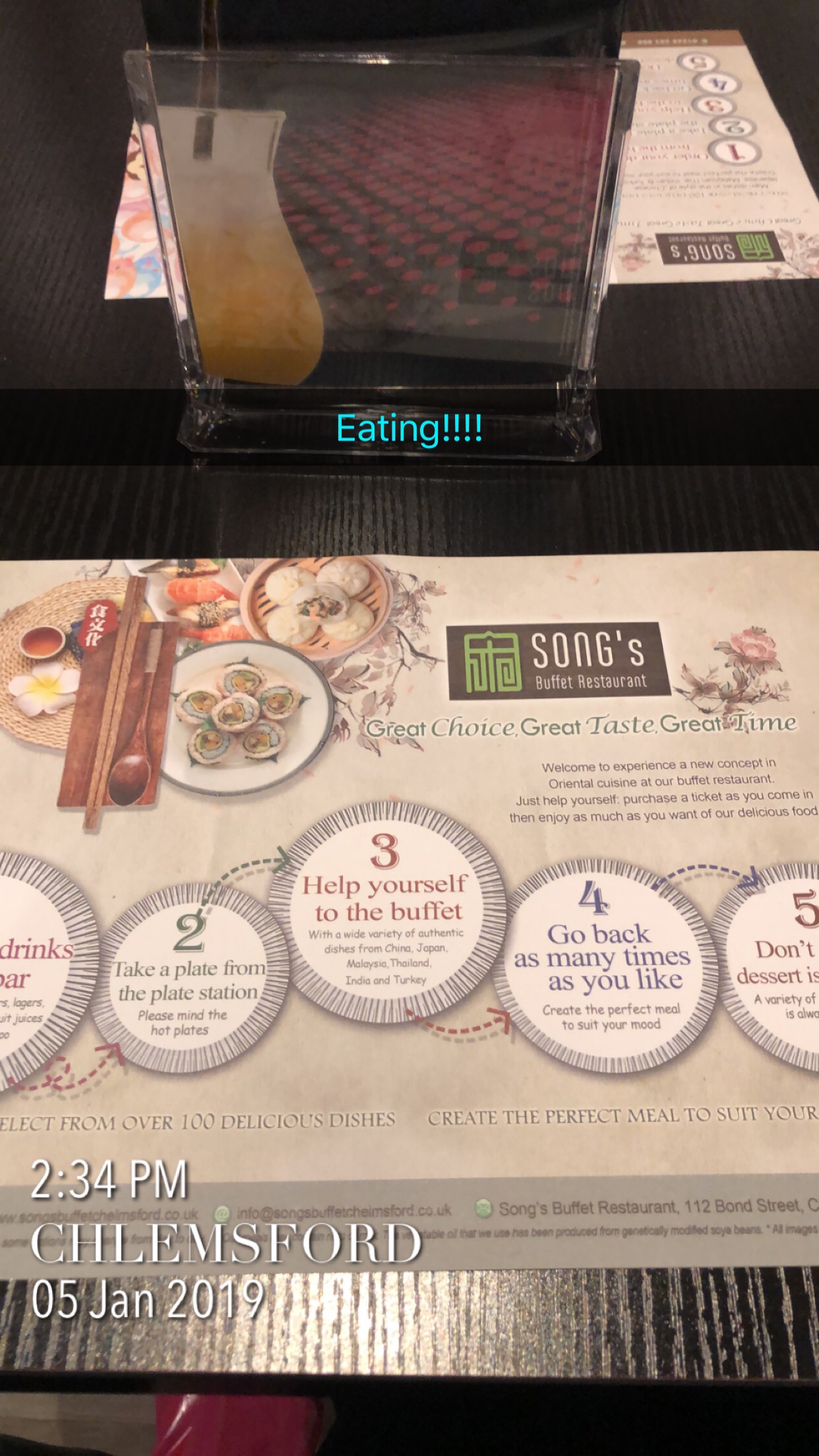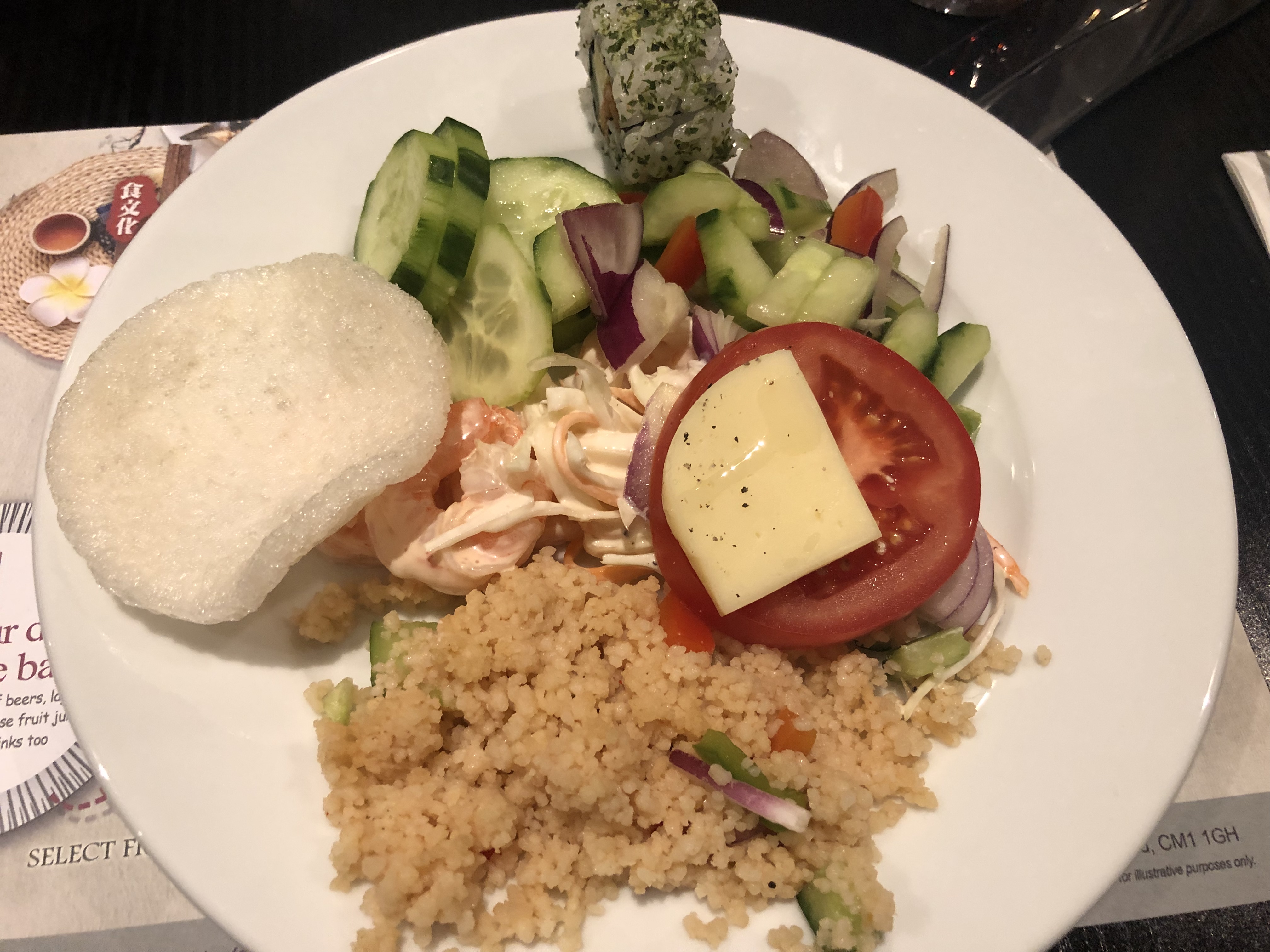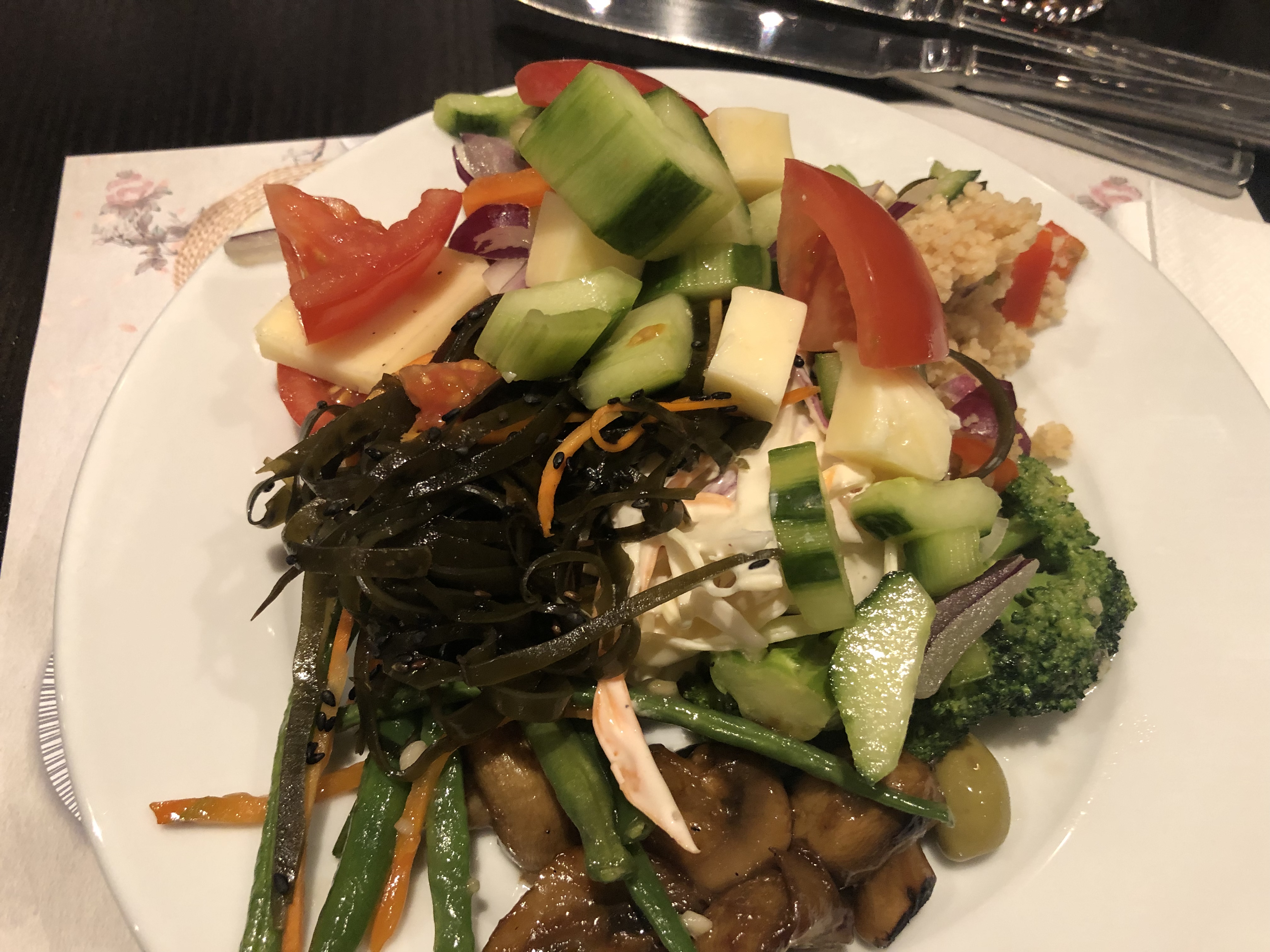 All I can say is…. that was DELICIOUS!! I kept it relatively healthy with salad, whilst Luke tucked into some Asian cuisine. The restaurant in question is called songs and as I have mentioned it's an all you can eat buffet in Chelmsford city centre! Check out them out here
Rounding up my shopping trip with a supermarket shop! I needed some essentials for lunch next week, I am after all REALLY trying to be healthy!!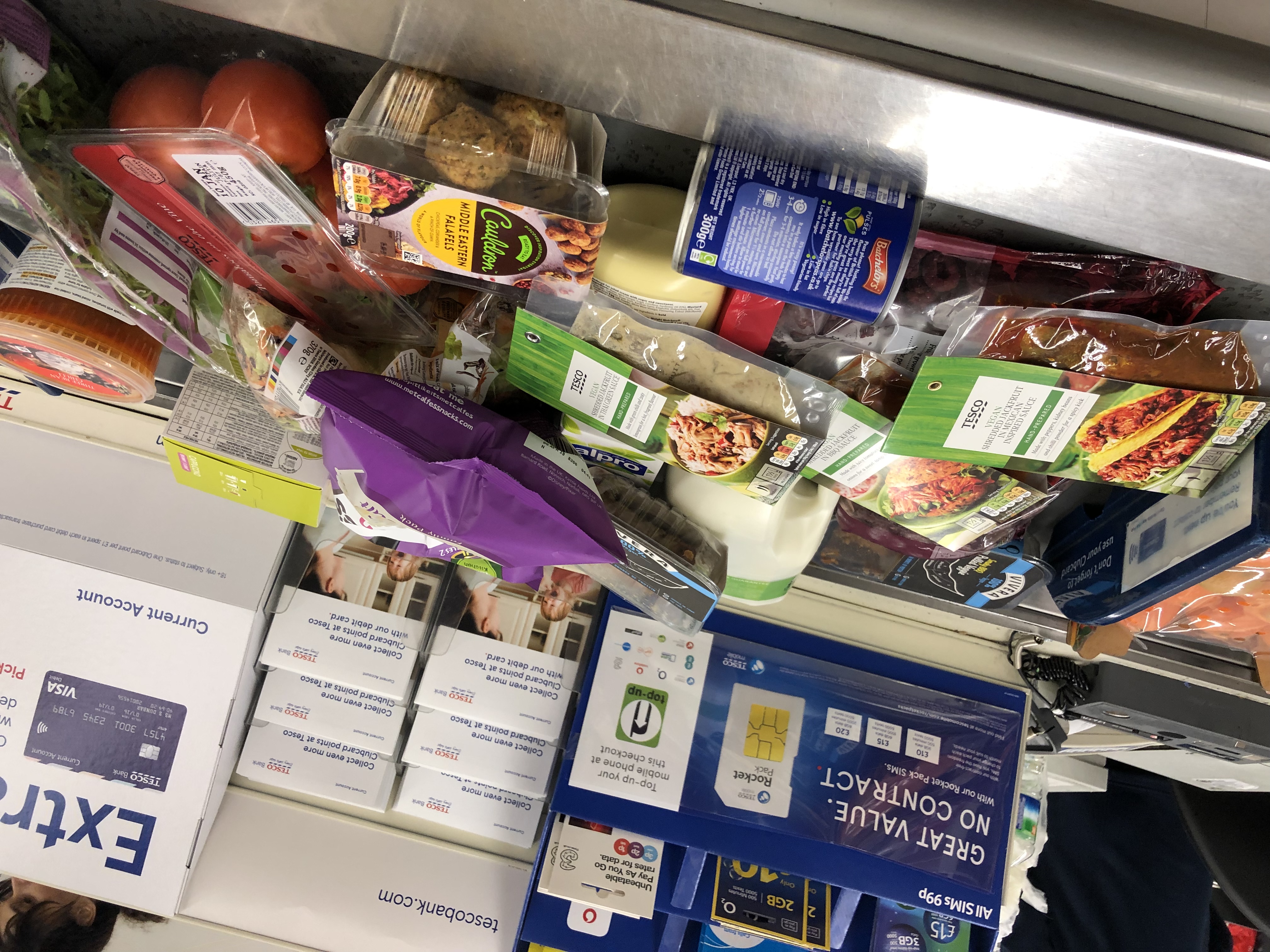 Continuing our chilled out Saturday vibe, the evening was dedicated to binge watching Luther on Netflix, like seriously HOW have I never seen this before! I love it!!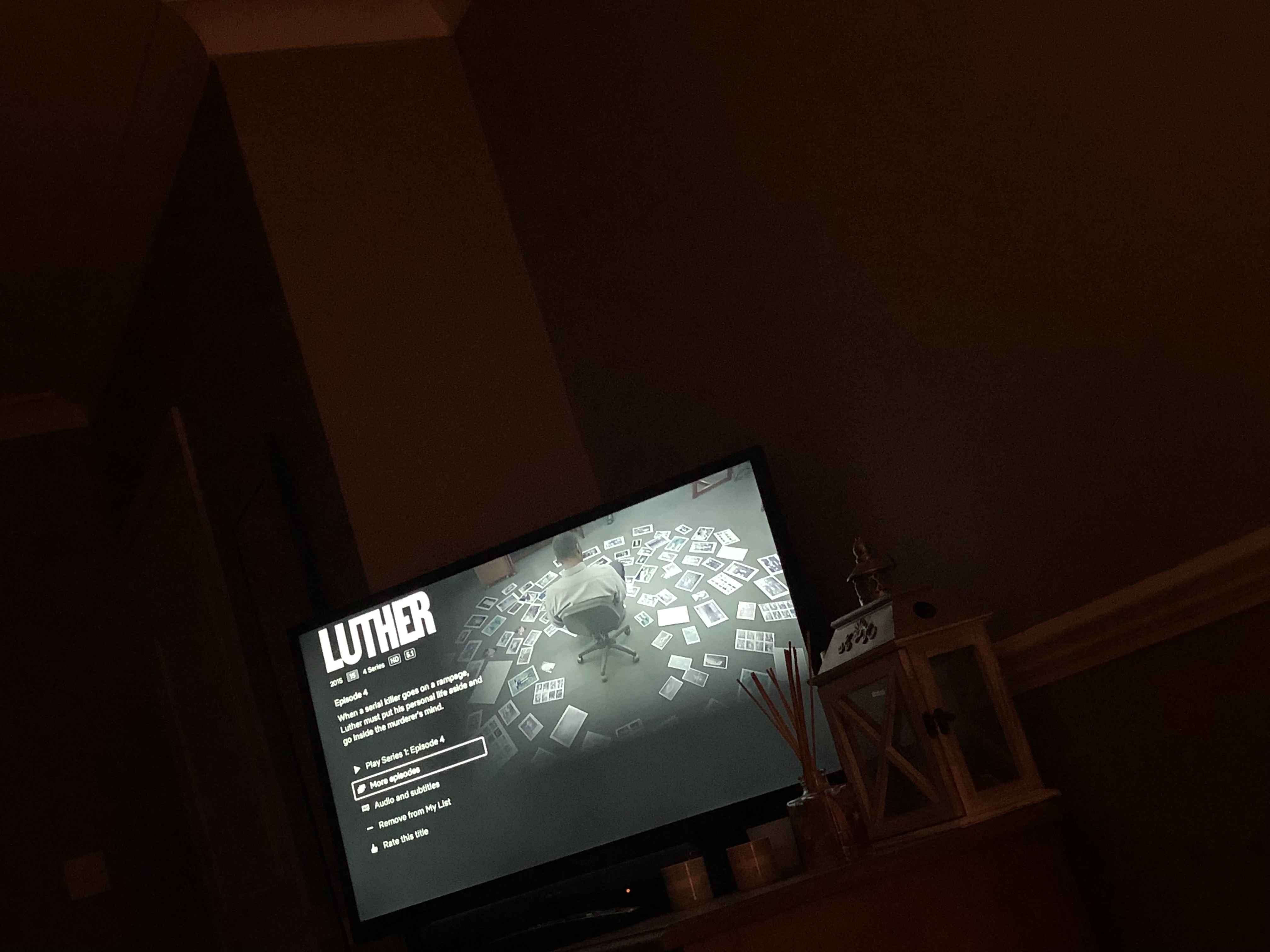 When binge watching Tv I love to snack….. BUT I am trying to be good, so that means no snacks whatsoever (I may have had some popcorn) Luke is also trying to cut down on the amount of coke he drinks (it's a new thing for 2019!) Luckily for Christmas Luke bought me a soda stream maker!! It's literally the best thing ever! So I put it to good use this evening making grape sodas!! (Using sugar free grape flavouring)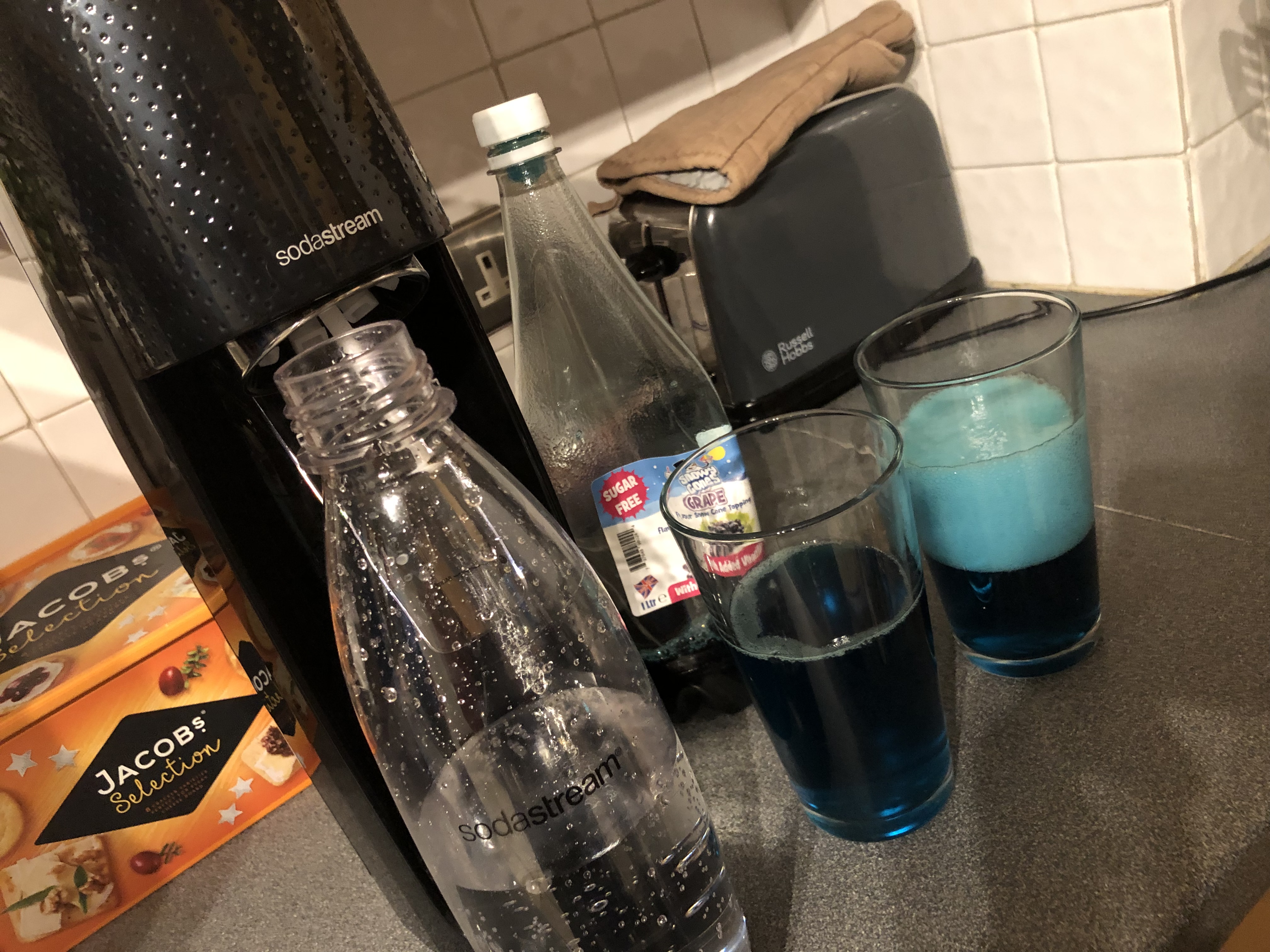 Nothing really can beat a cosy night in (it's freezing outside) binge watching Luther on Netflix (we are flying through season one) with my boyfriend Luke, who despite not letting me go to watch Bat Out Of Hell the musical for one last tune, he really still is the best boyfriend ever.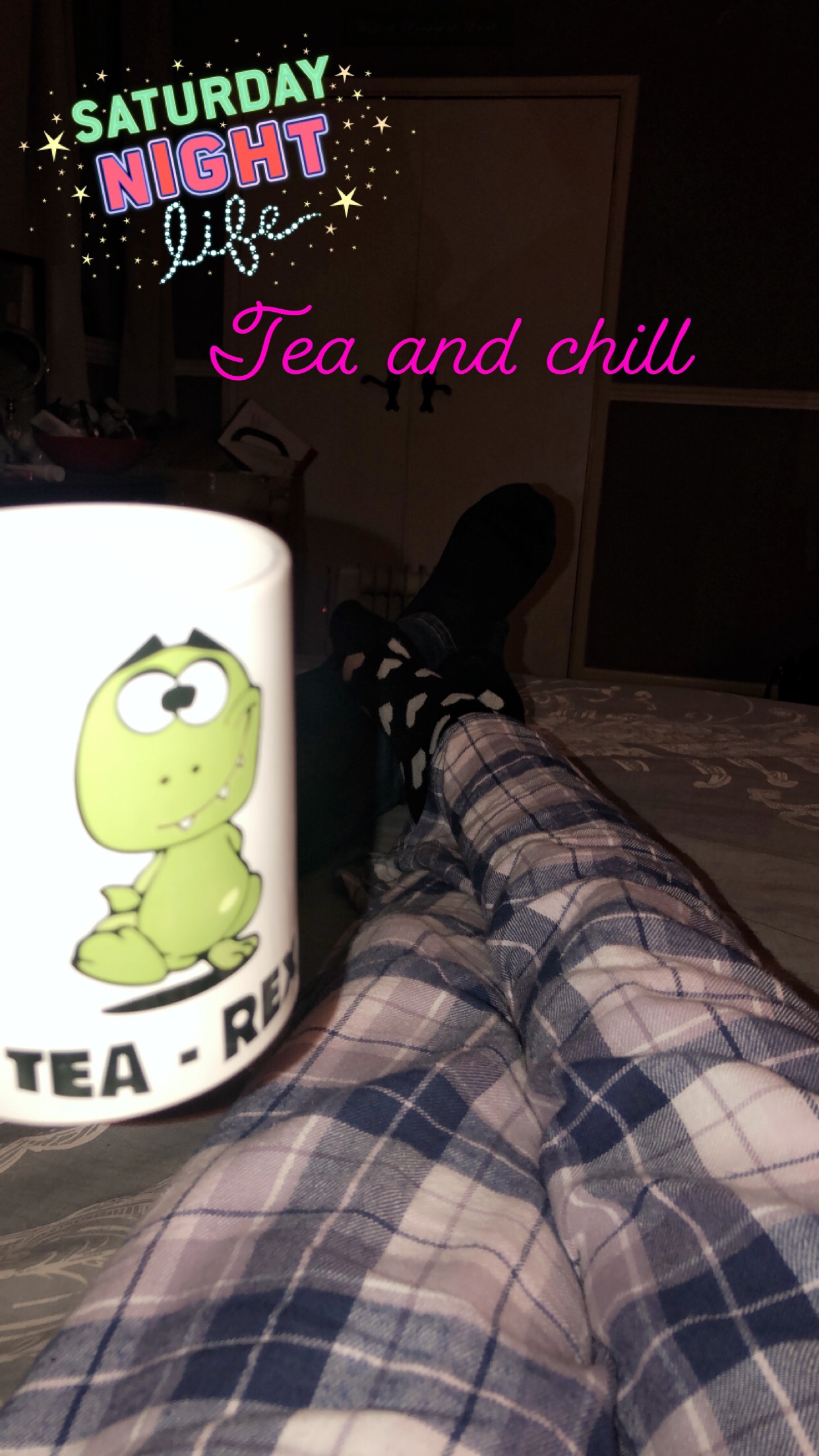 I actually love my quiet cosy nights in, going out out is sometimes so overrated!
23.13 – Current mood, chilling with my sloth hottie! Another Christmas present from Luke, he knows how much I love sloths!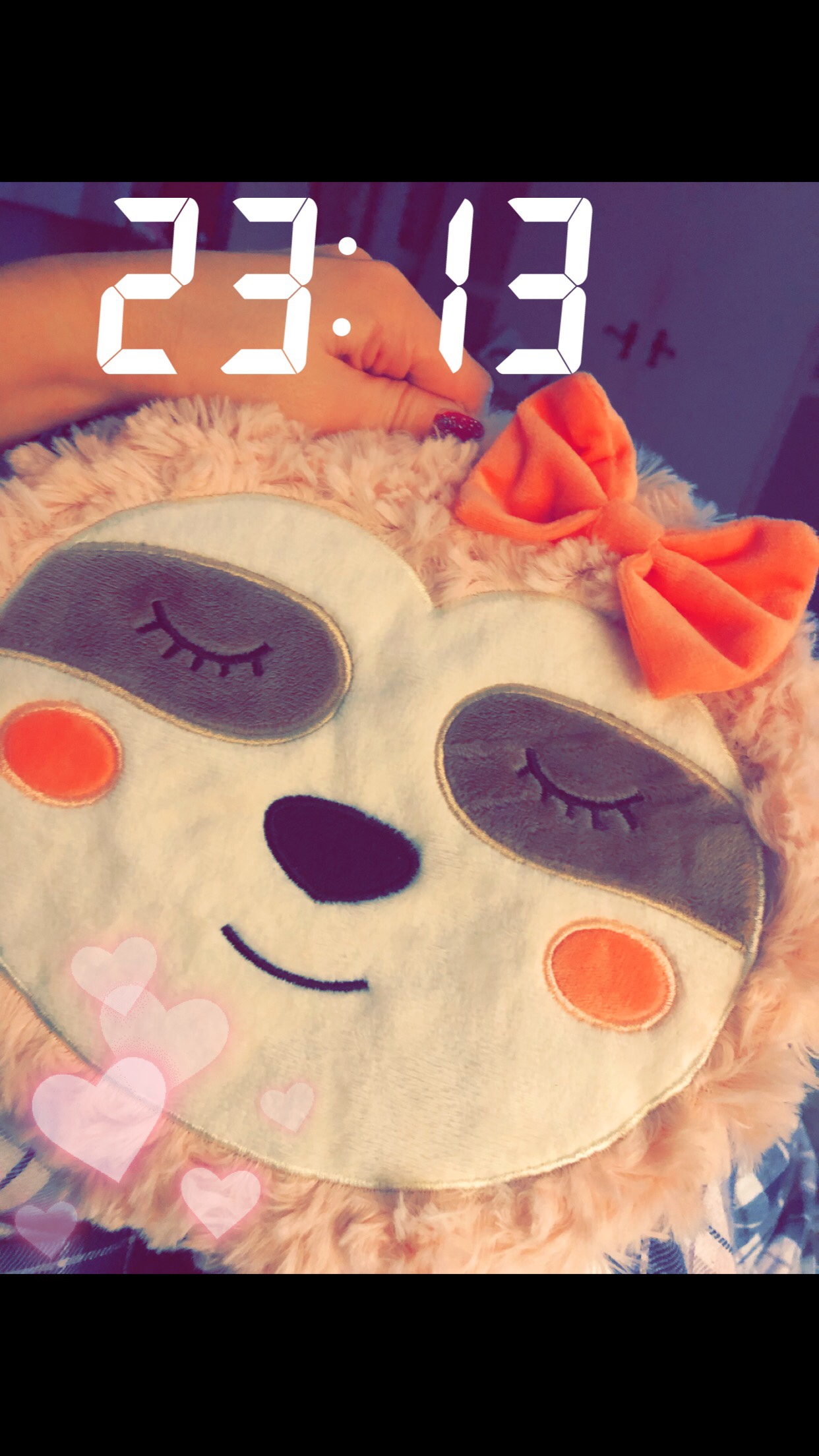 I have had a lovely day today, it's been a day where I didn't have to be anywhere at a set time, or have anything specific to do. It's been a day where I could wake up leisurely and take my time, those days are quite literally priceless. Sometimes life gets so busy you need some downtime.
I am now ready for bed, so tired, so I will leave it right here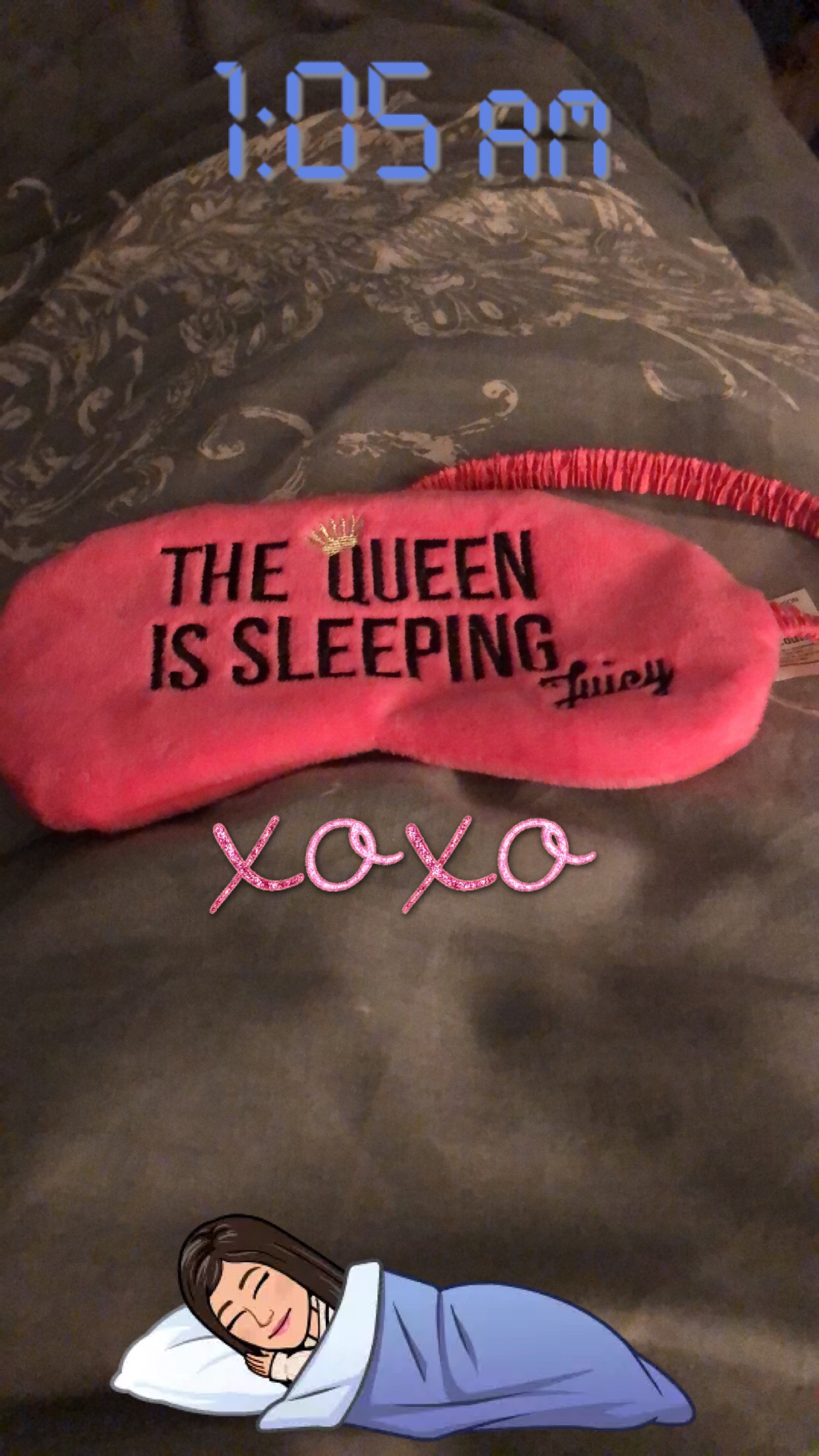 Have a great Sunday everyone