16/12/2018
I remember that blog post I wrote not too long ago about being prepared for Christmas and wrapping all my presents before The month of December…. well in true Lisa fashion that didn't happen! And I have lots of presents that still need wrapping and decorated with bows and ribbons (to cover up my terrible wrapping skills)
I honestly can't believe we are now just 9 days away from Christmas Day…. AKA the big day!! I think I am slowly starting to get festive…. finally! Usually once December hits I am in my element playing Christmas tunes and wearing cute Christmas jumpers, sadly this year I for whatever reason have not felt as festive as other years, but I think that is starting to change! As I am rocking a festive little jumper as I sit here and write this! And as you can see I also been having a bit of fun with the Christmas snap chat filters!!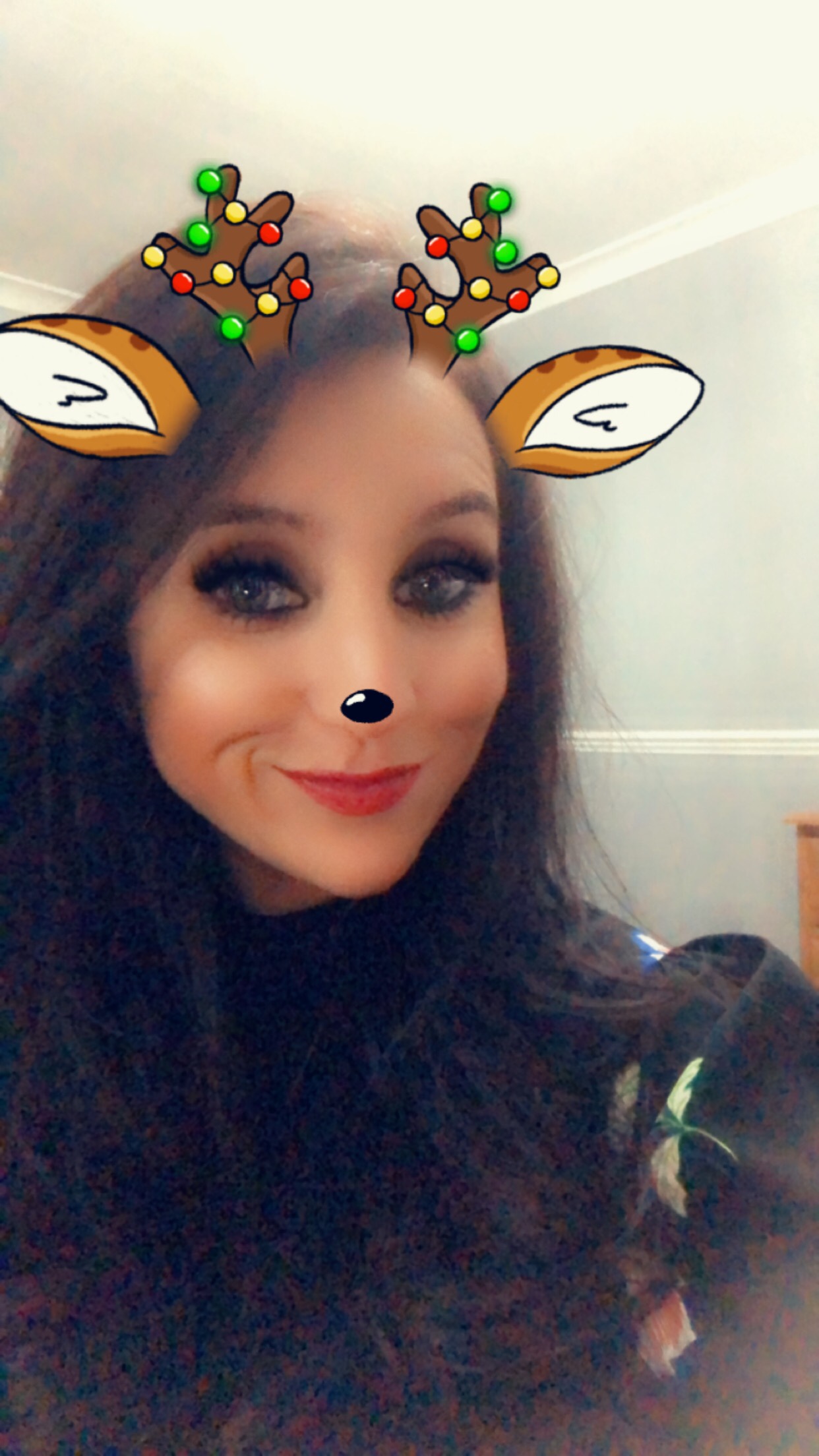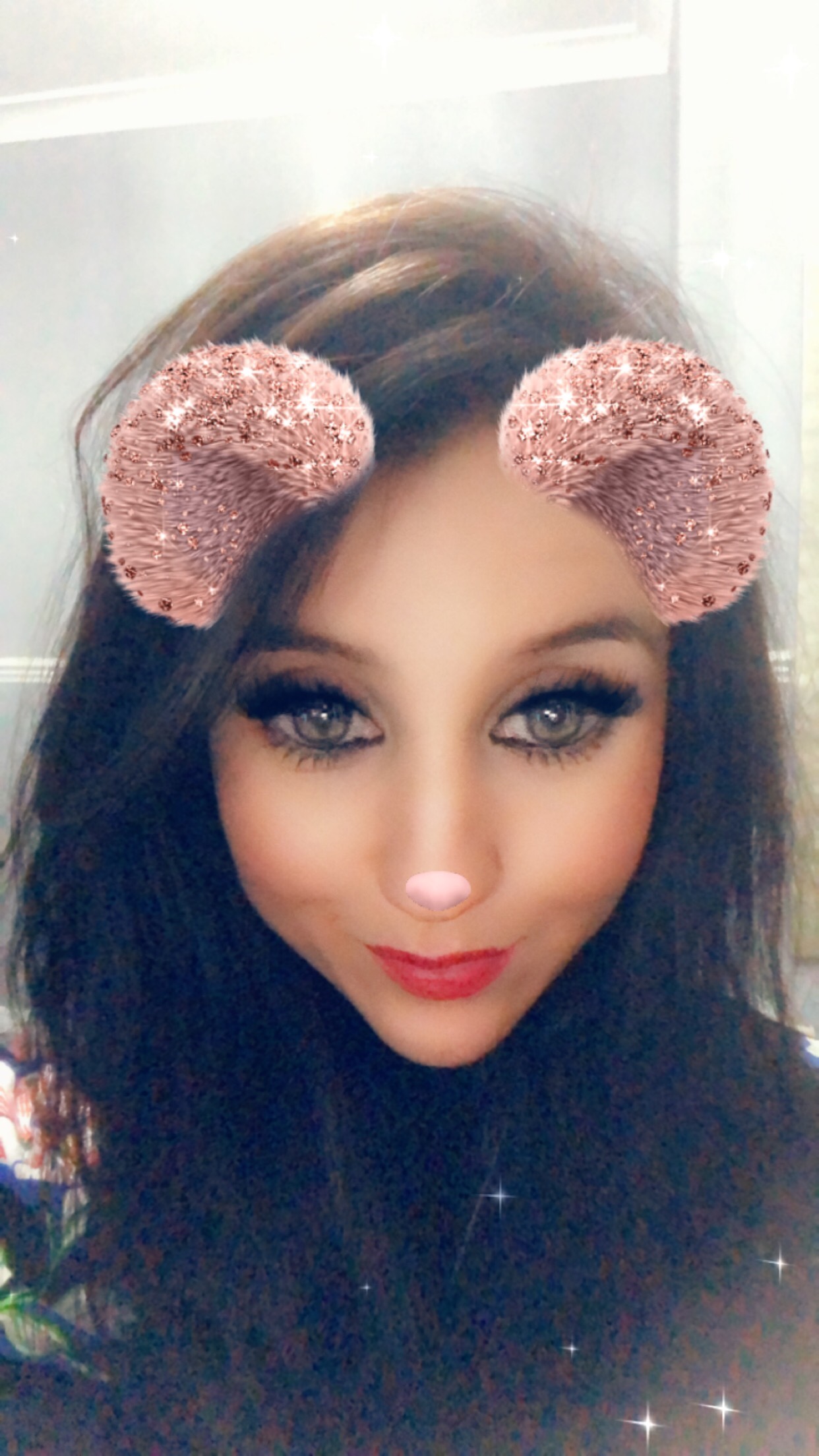 It's been a manic December so far which is why I was so glad Luke and I had nothing in the calendar for this weekend. It meant that Luke and I could put on the Christmas movies and start wrapping all the families gifts!! So far we have sat there wrapping through 2 Christmas movies and still have lots more presents to go!!
Does anyone else hate wrapping as much as I do?! The first few presents always look amazing, then slowly you can see the effort getting less and less … oh and don't even get me started on any gifts that aren't square!! I also get the worst back ache! Sitting in the same position for so many hours hunched over knee deep in cello tape and paper. I'm forever loosing my scissors and pen! Seriously a note to self – be more organised next year!!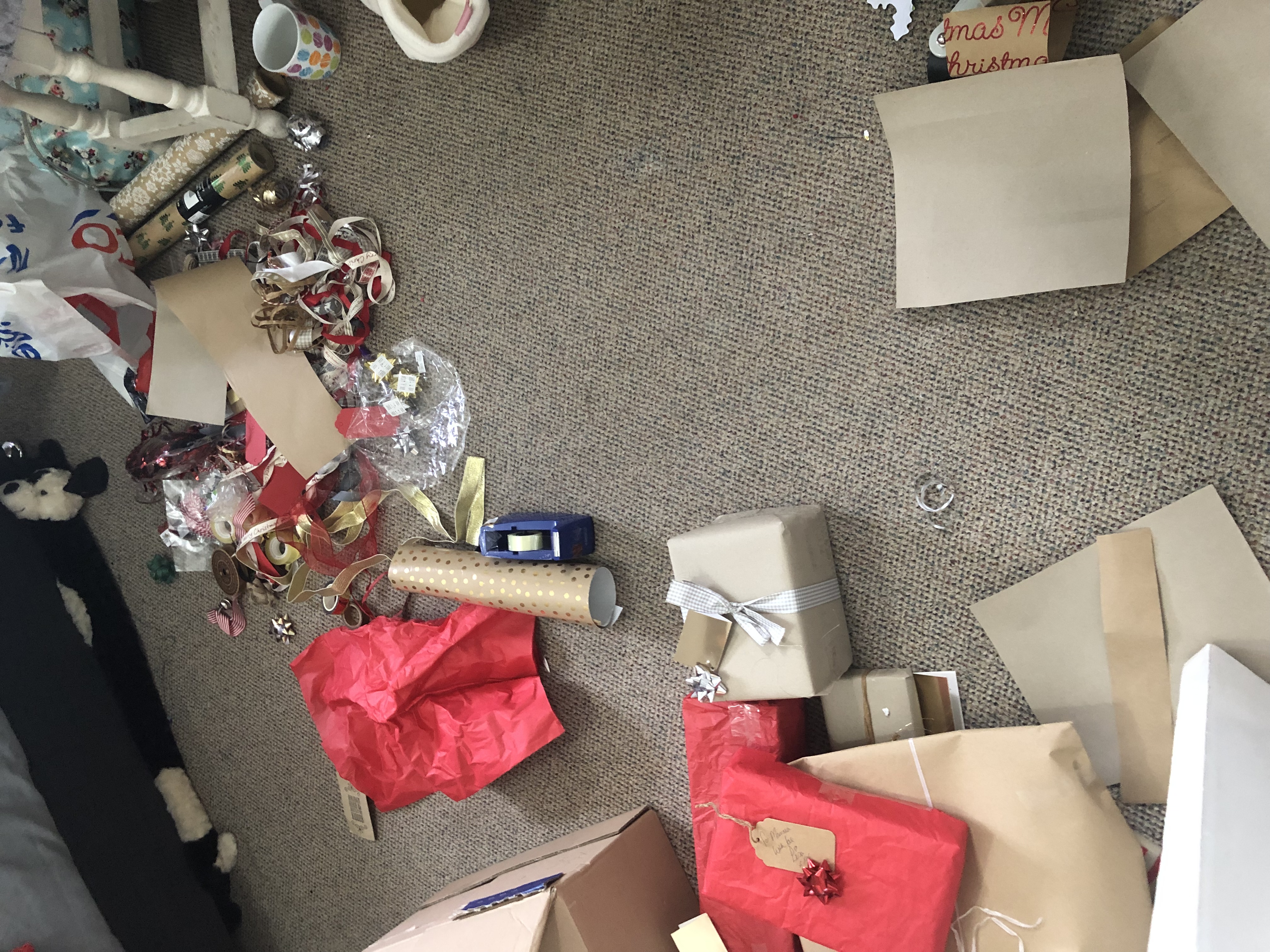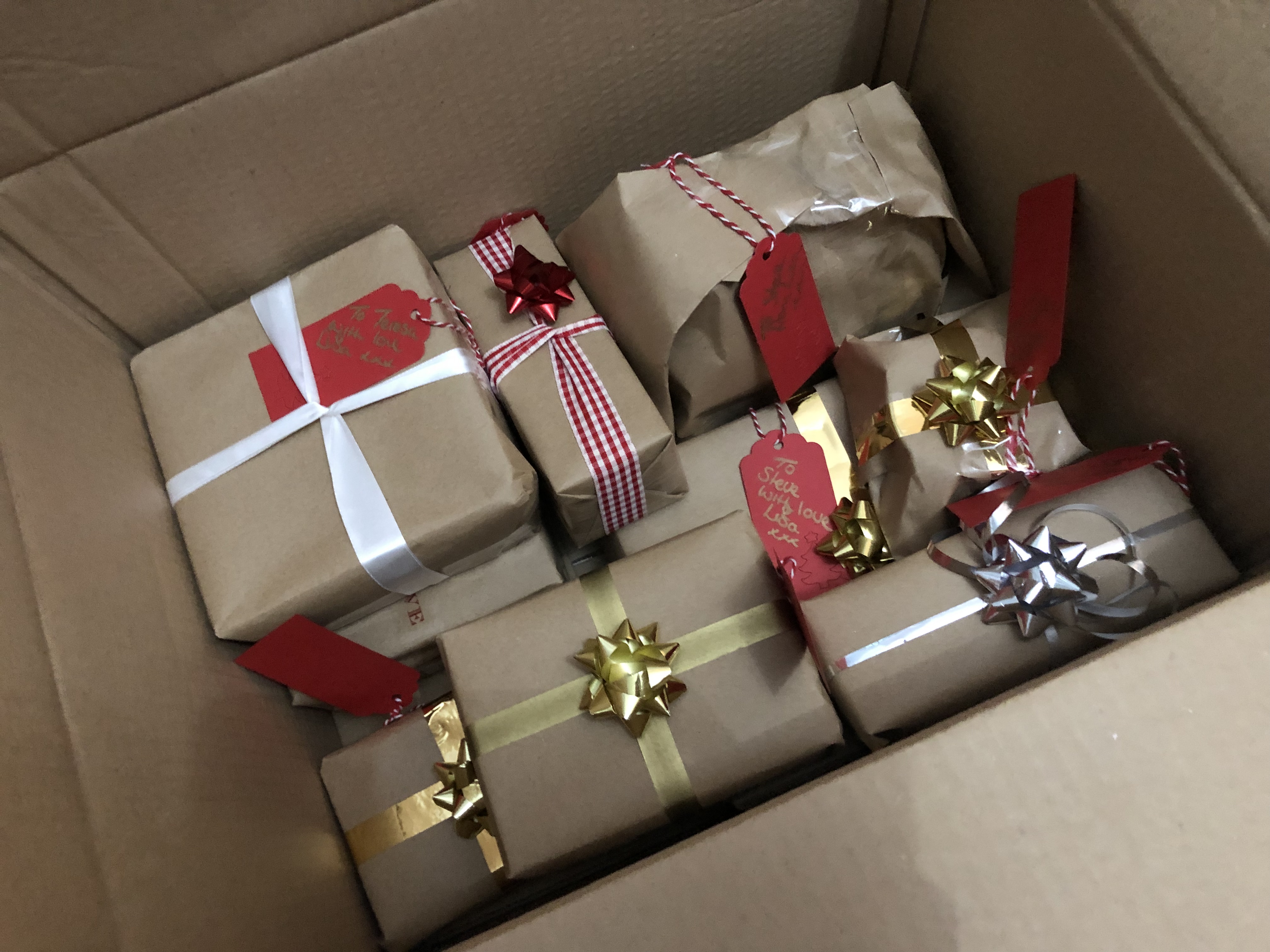 All that aside I am one excited girl for Christmas this year, as I am every year and have been since I was little! I know they say Christmas is for kids, BUT I think at Christmas time everyone has the right to unleash the big kid in them!!
There's something still so special and magical about Christmas Eve, knowing that I get to spend long days with Luke and our families, and that all my presents are wrapped and under the tree just waiting to be opened by everyone. Every year whilst in church I always take a small moment to reflect back on the year and no matter how tough and challenging I thought parts of it were, in the grand scheme of things it really wasn't! Because there I am singing carols by candlelight with my loved ones.
I have finished off my Sunday with my mums delicious famous roasts, some Prosecco and a jam roly poly!!!! My wrapping is finished for tonight at least and Luke and I intend to spend the rest of the evening chilling out.
The countdown is well and truly on, I am now officially on my last working week!! Come Lisa "you've got this!!!!!!"
Have a great Sunday evening everyone, and if you like me are also on the last week of work, have fun, be merry, festive and nice!