15/09/2018
Here I am on day 6 of my Seychelles trip! I was awake at 7am this morning as breakfast this morning for me is at 8am, slightly earlier than the usual 08.30 and that is because this morning I am heading off on a 8 hour tour of the island! I am so excited for this as I feel I'm really going to get to see the real Seychelles!! We have a private taxi picking us up at 9am from the Constance Ephelia and he will be our transport for 8 hours showing us the best of Seychelles!!
I woke up hungry this morning, but again by the time I got down to breakfast I wasn't feeling very hungry! I decided on having a banana smoothie, a grilled tomato and some fruit, another one of Lisa's most random breakfast's!!
We met our tour guide Andre at the front reception of our hotel, we had a lovely spacious car to fit 4 people, and they have even supplied bottled water for us. There is also WiFi in the car, but I actually like not being linked to the social media and outside world for a few hours a day.
Our guide talks us through places he suggests going and also asks us if there are any places we would like to go before setting off. The tour will get us home around 5.30pm this evening.
First stop on tour was the Sauzier Waterfall (the one we couldn't find the other day) We drove as far up as we could and then did the rest on foot. There is a small fee to pay at the entrance but this was kindly covered by our driver. To get to the waterfall on foot took no more than 10 minutes, it was very rocky in places but I managed it even with just my sandals on.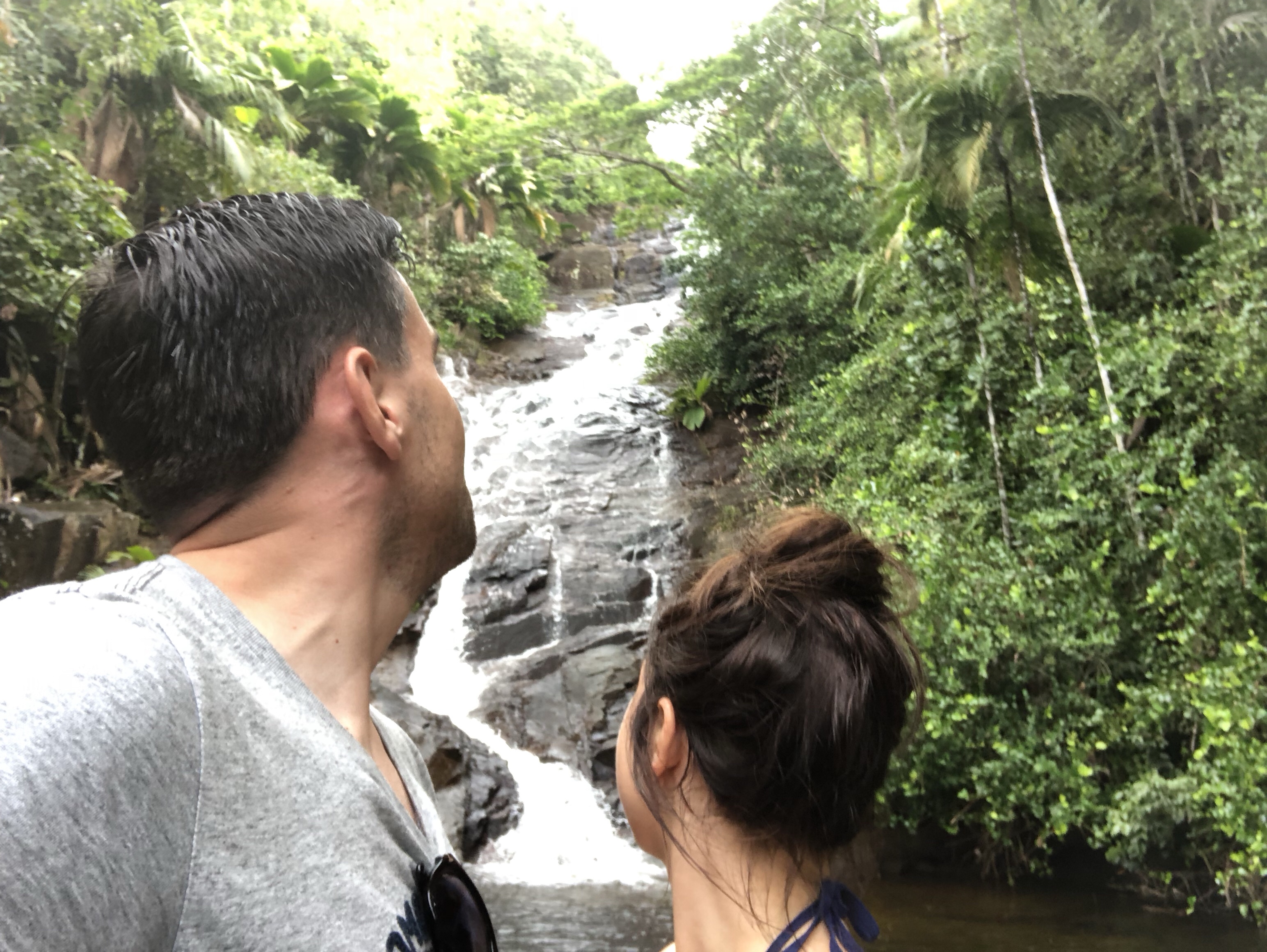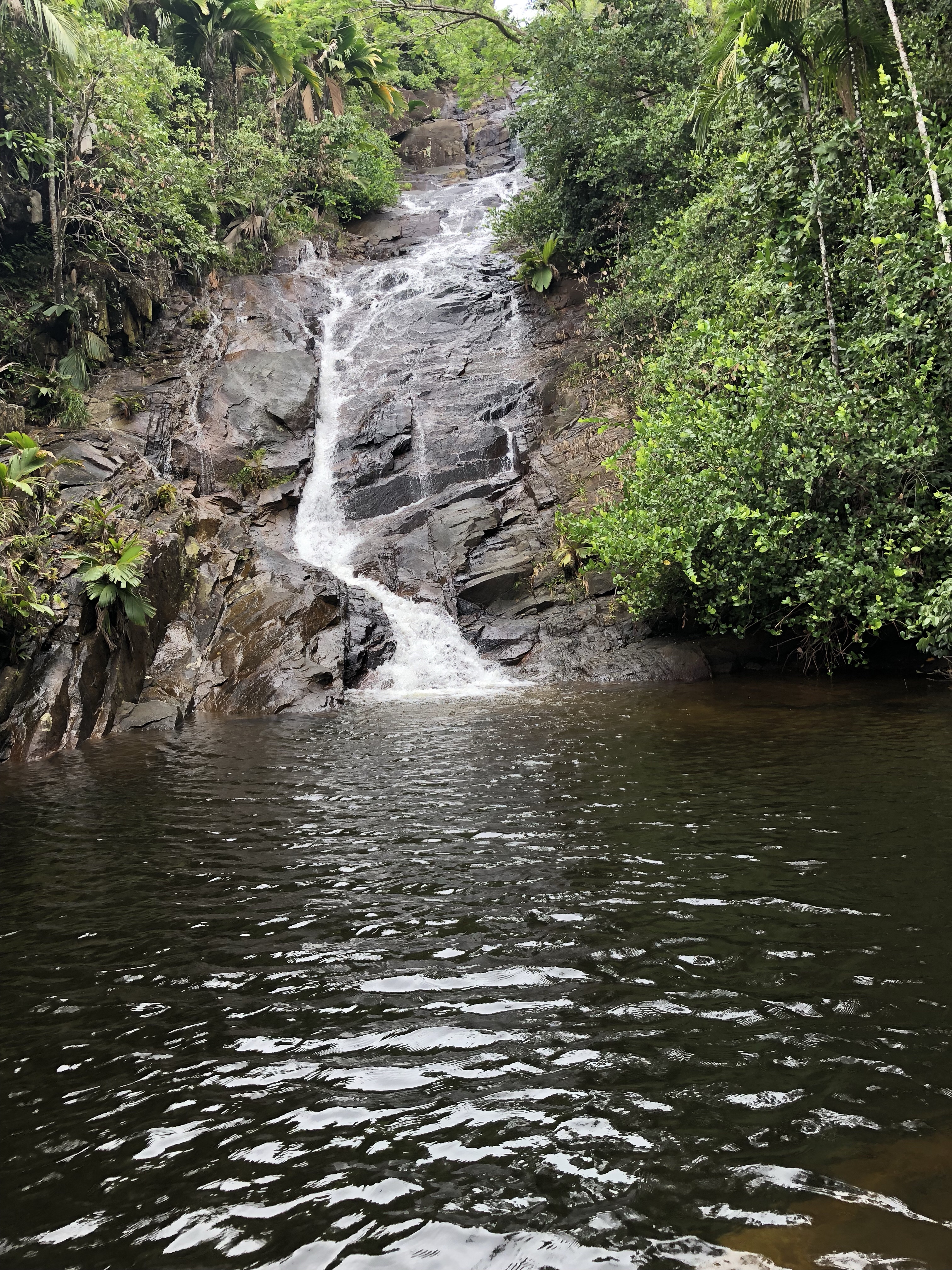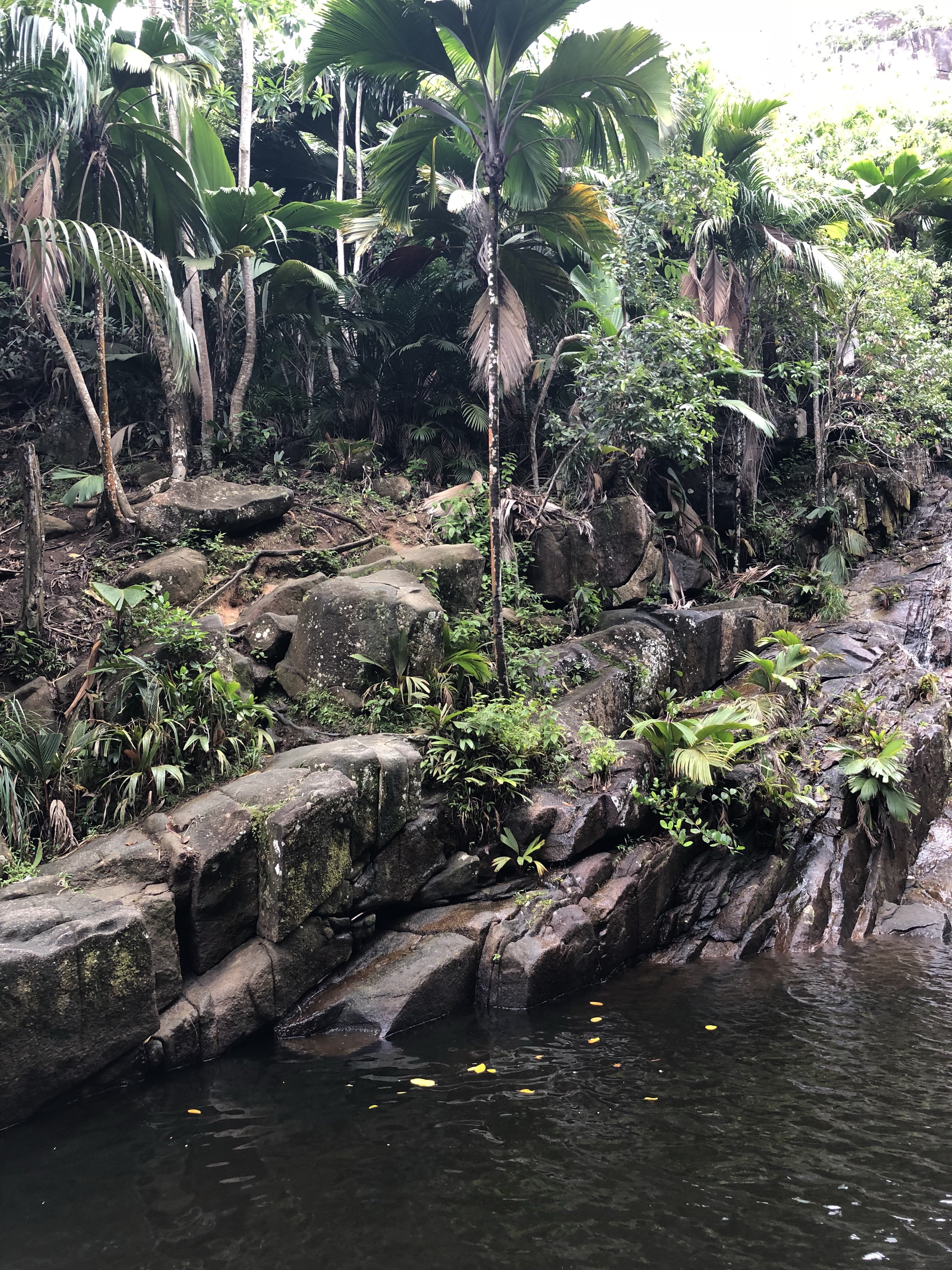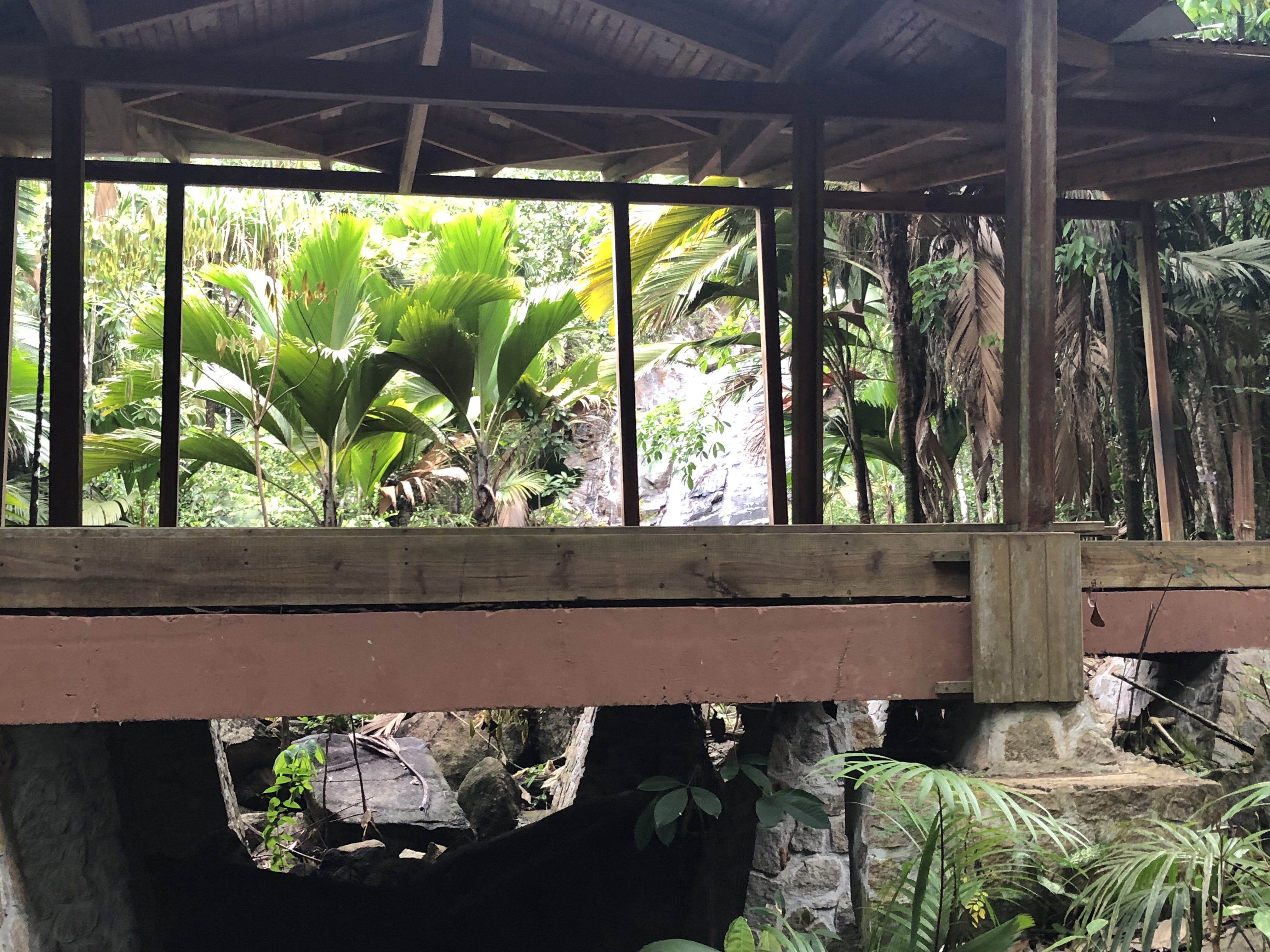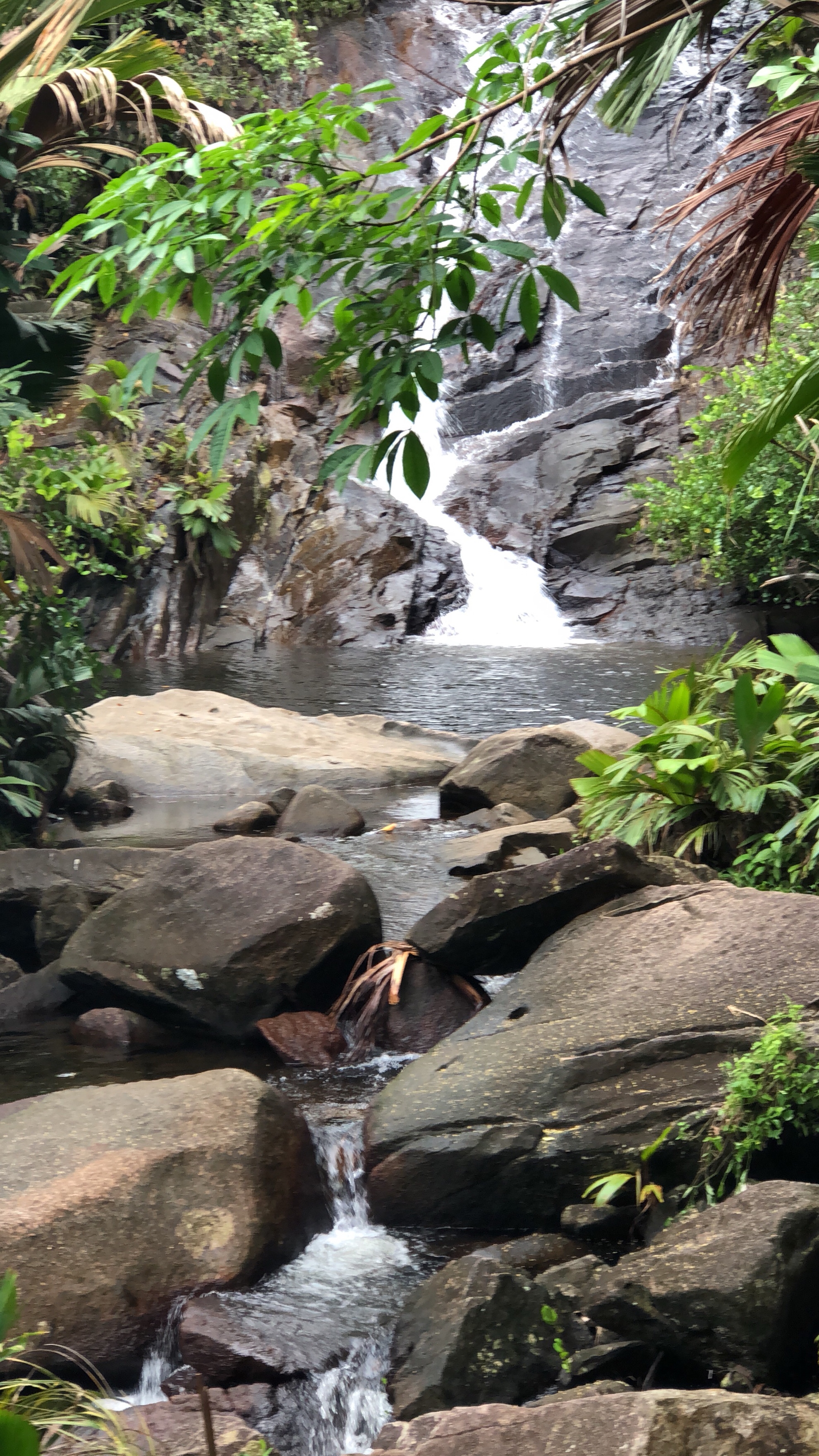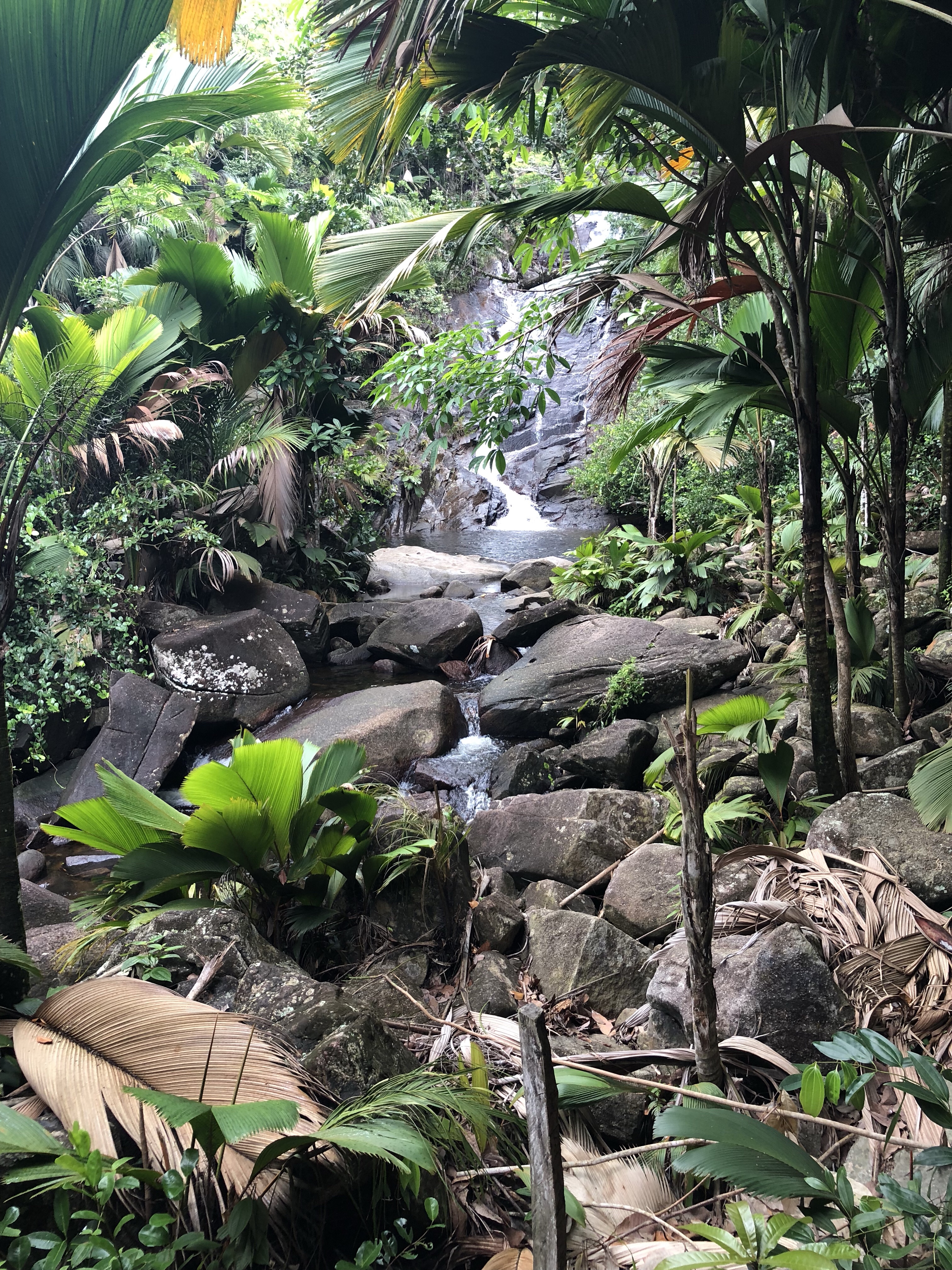 Very beautiful views and scenery as you see in the photos, and if you are lucky enough to visit on a hot day, you can jump right in and enjoy a swim. We didn't as unfortunately it was chilly and raining. But it looked so inviting, it was tempting.
Next on the stop off list was mission lodge -Mission lodge was originally called Venn's Town, Missionaries ran a school there for liberated African landing in Seychelles after 1861. The ruins are a reminder of Seychelles' role in the campaign to stamp out the slave trade in the region following the abolition of slavery in 1834. You only need to spend a short amount of here, but it is well worth it just for the history factor. Admission is also free.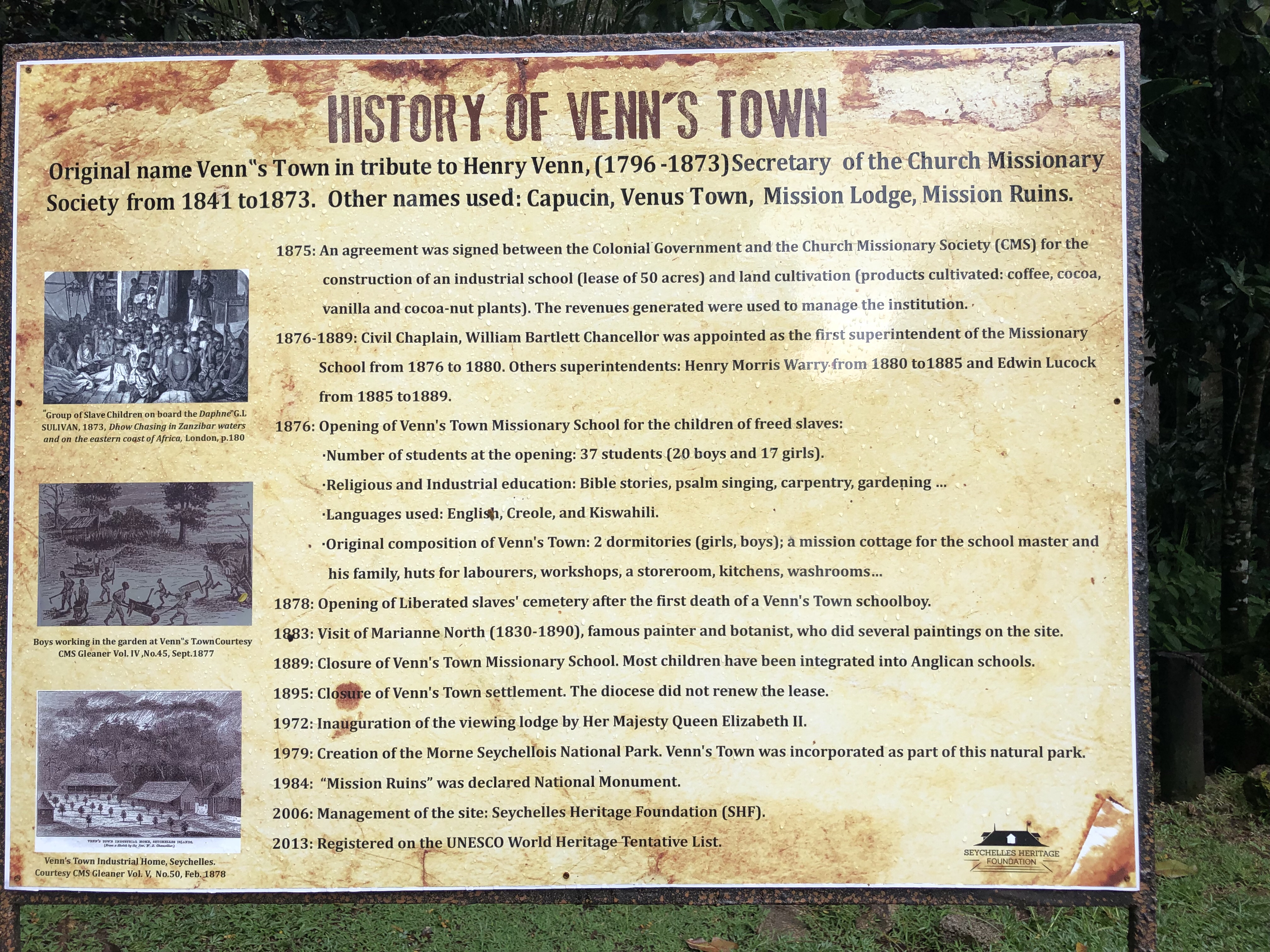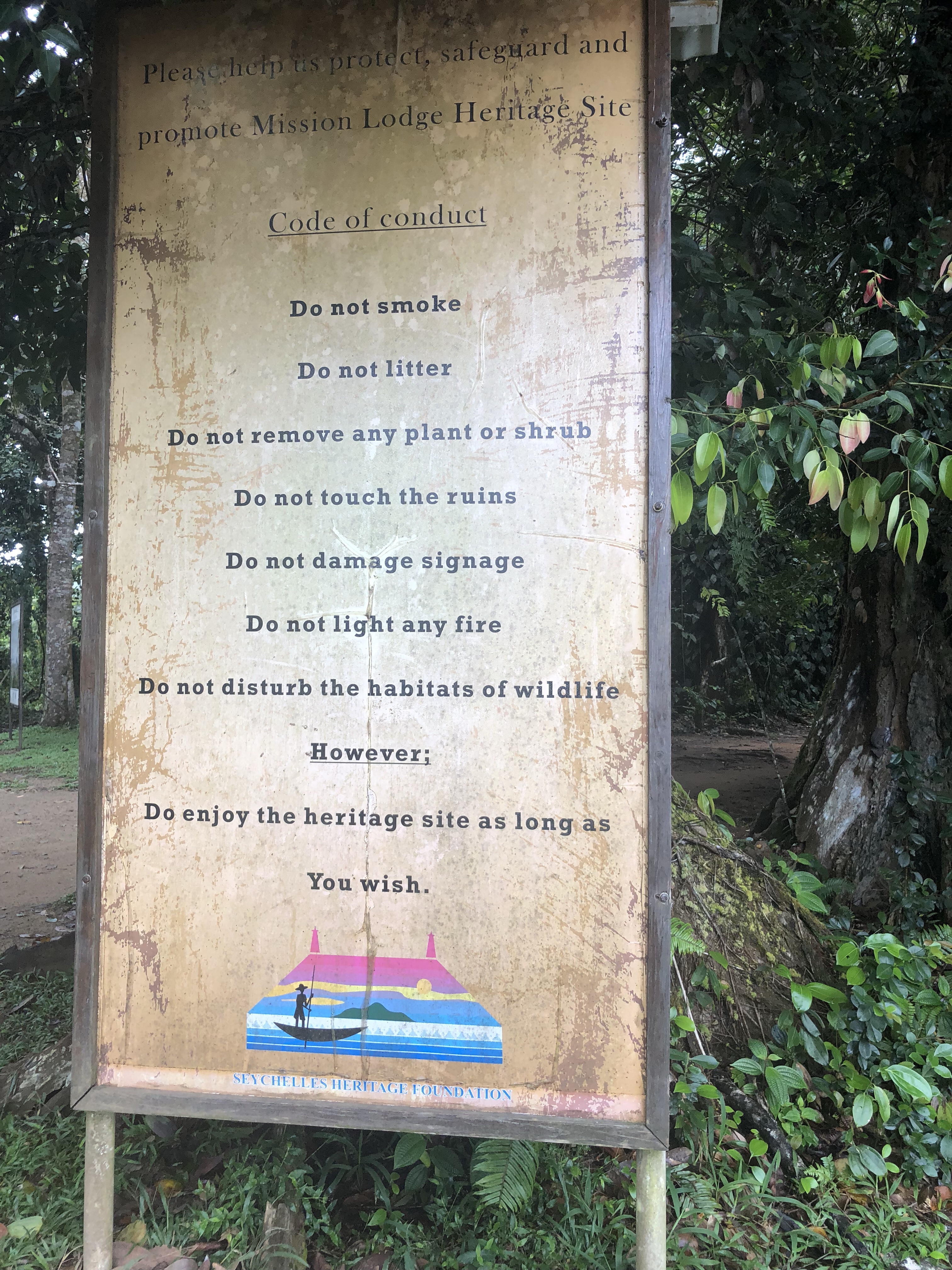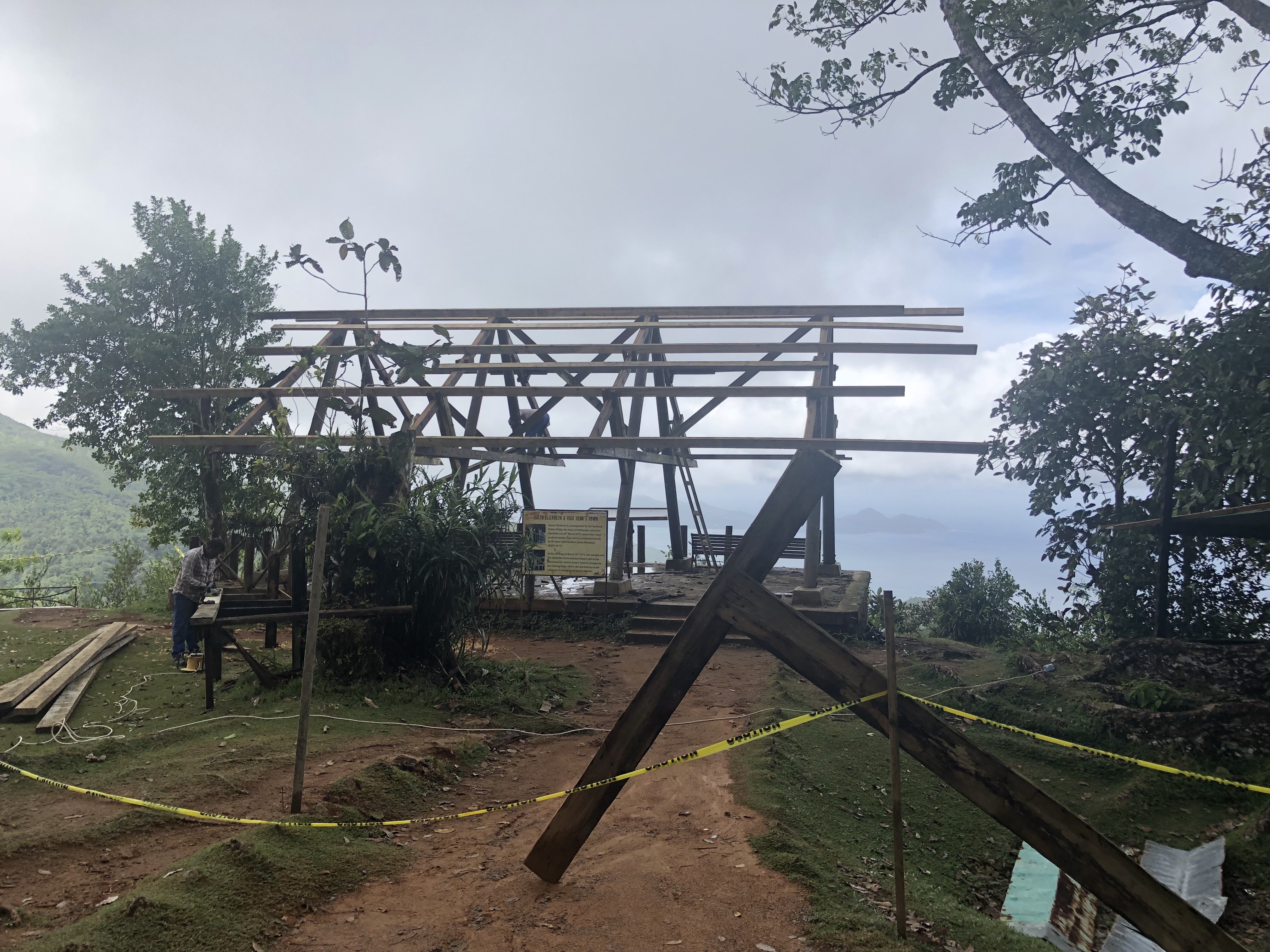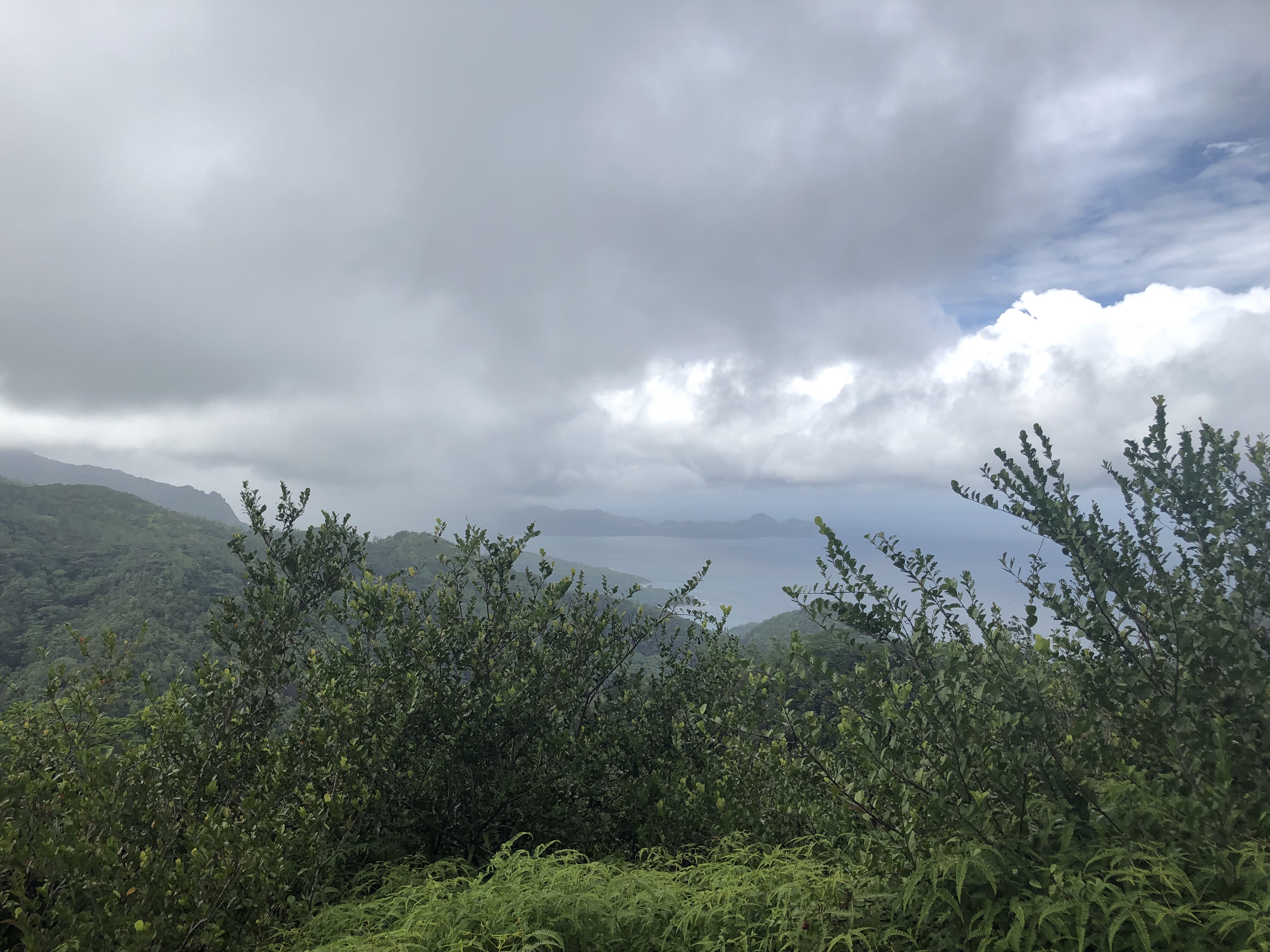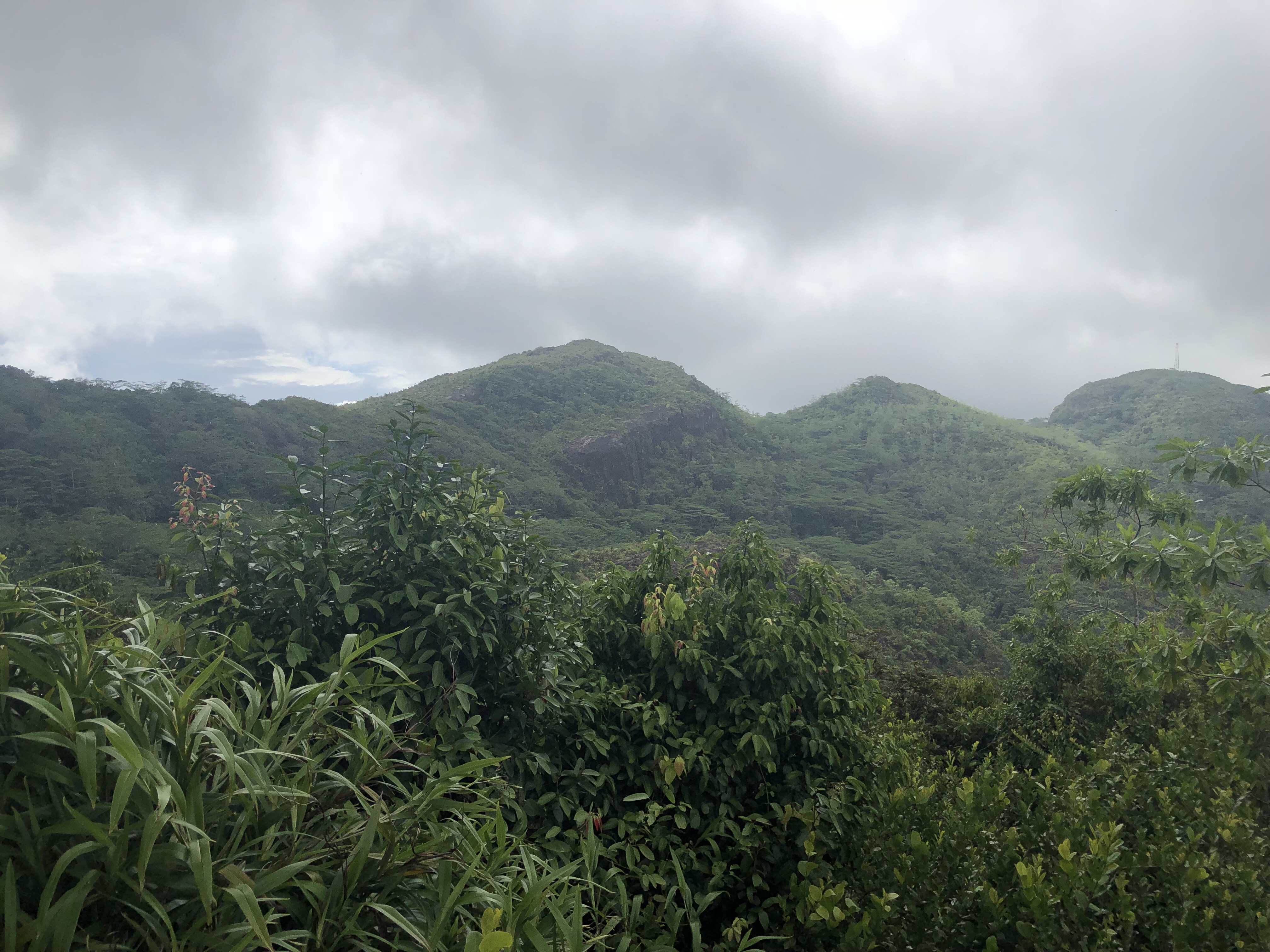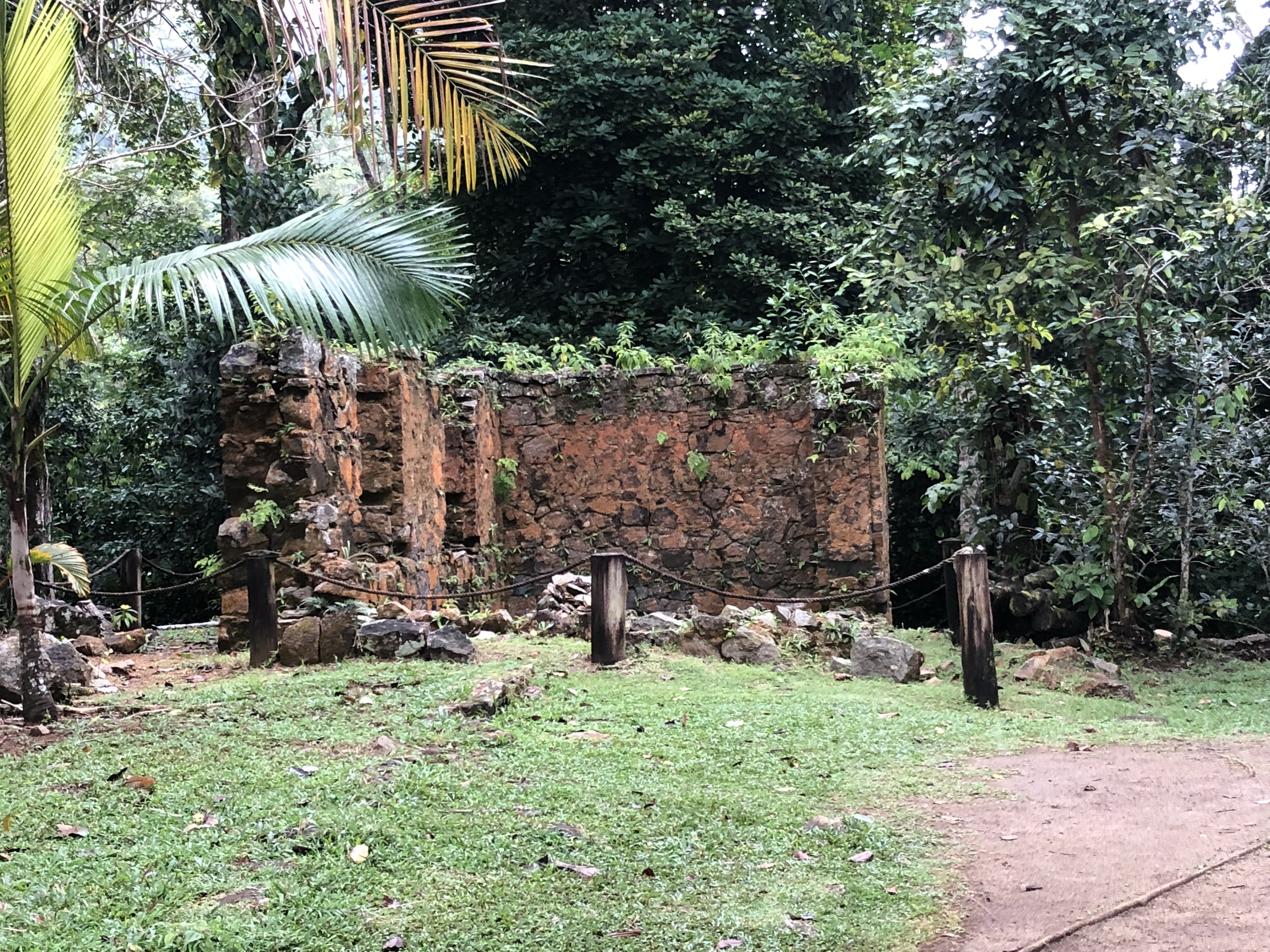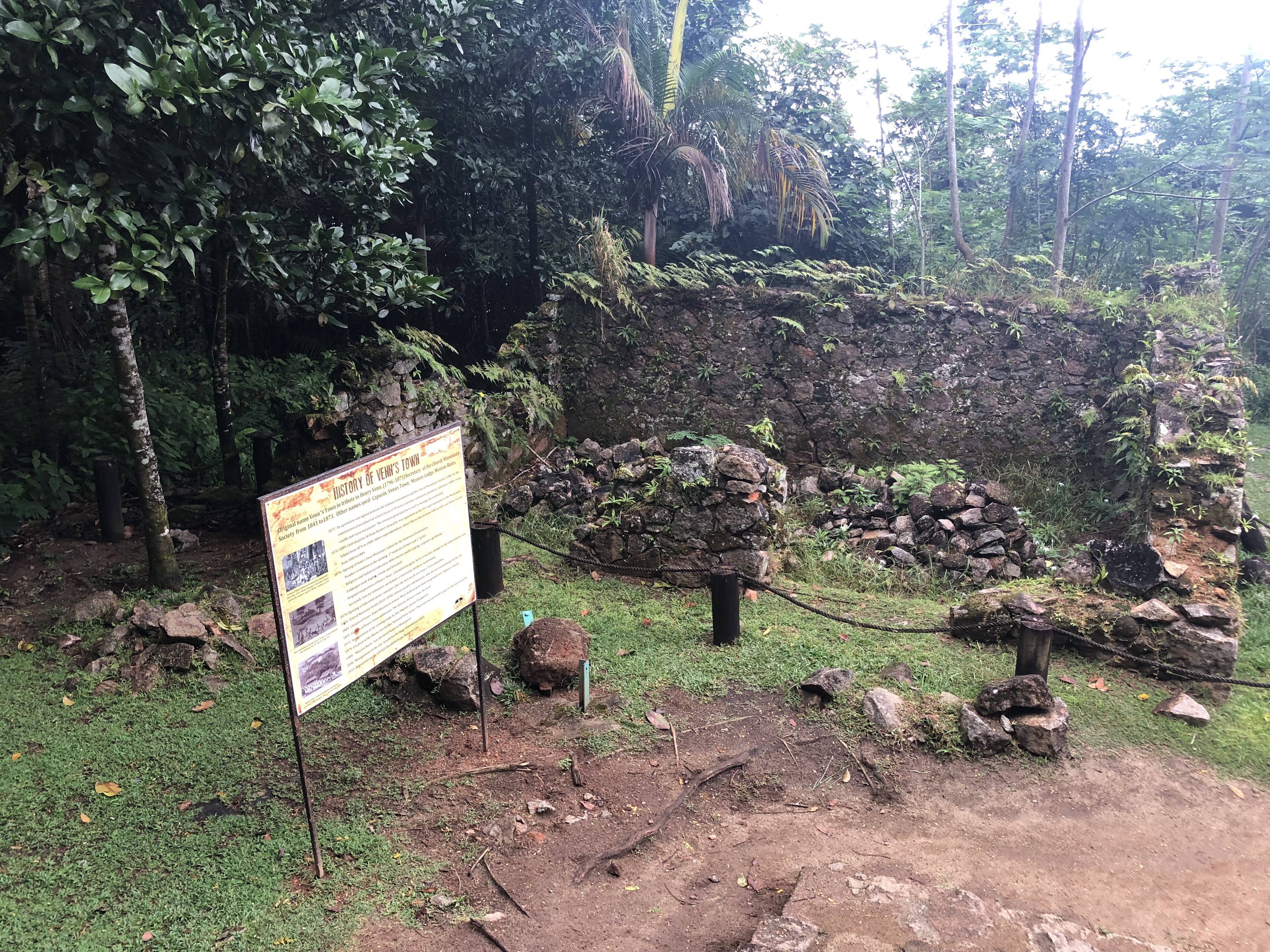 In between stopping off at different locations our driver was good at pointing out different things and places and telling us about them.
We then went to take a look at Grand Anse beach which is one of the longest beaches on Mahé, and certainly the longest on its western coast. It is incredibly beautiful, with beautiful sand and a gorgeous turquoise ocean. The backdrop, consists of Mahé's mountainous landscape. Visitors should be careful on this beach, as the current under the water can sometimes be quite strong, and the water is relatively deep compared to other Seychelles beaches.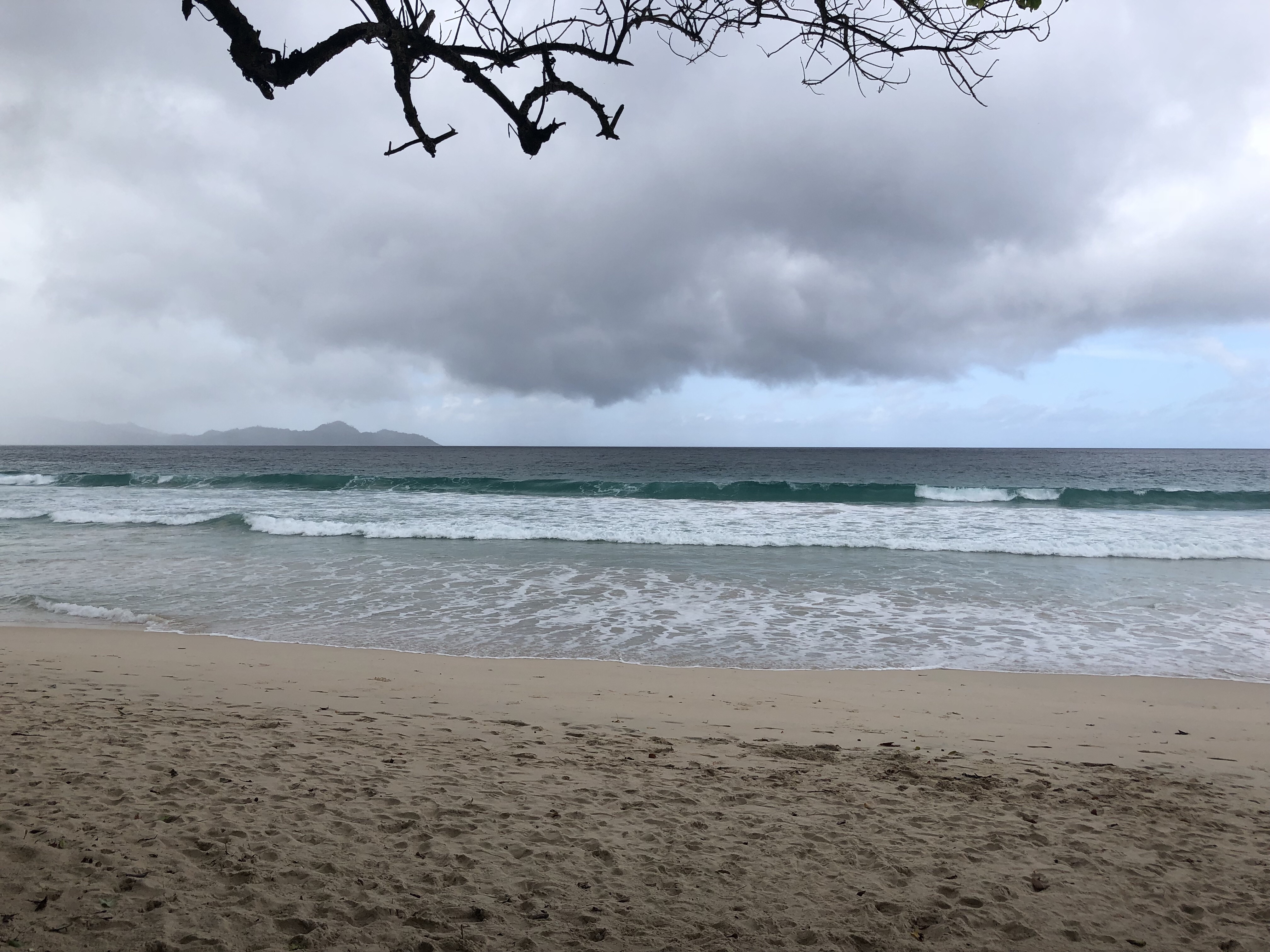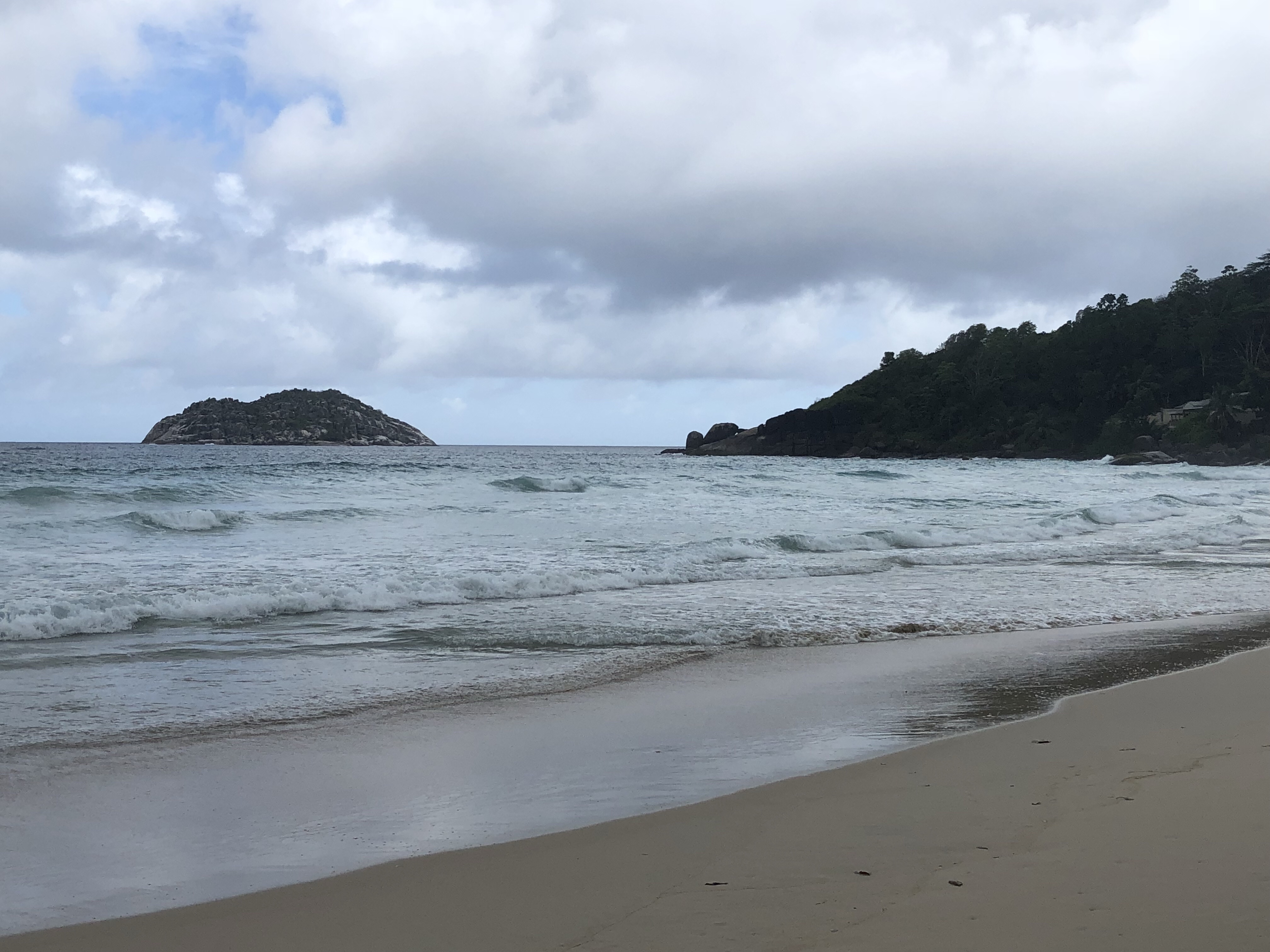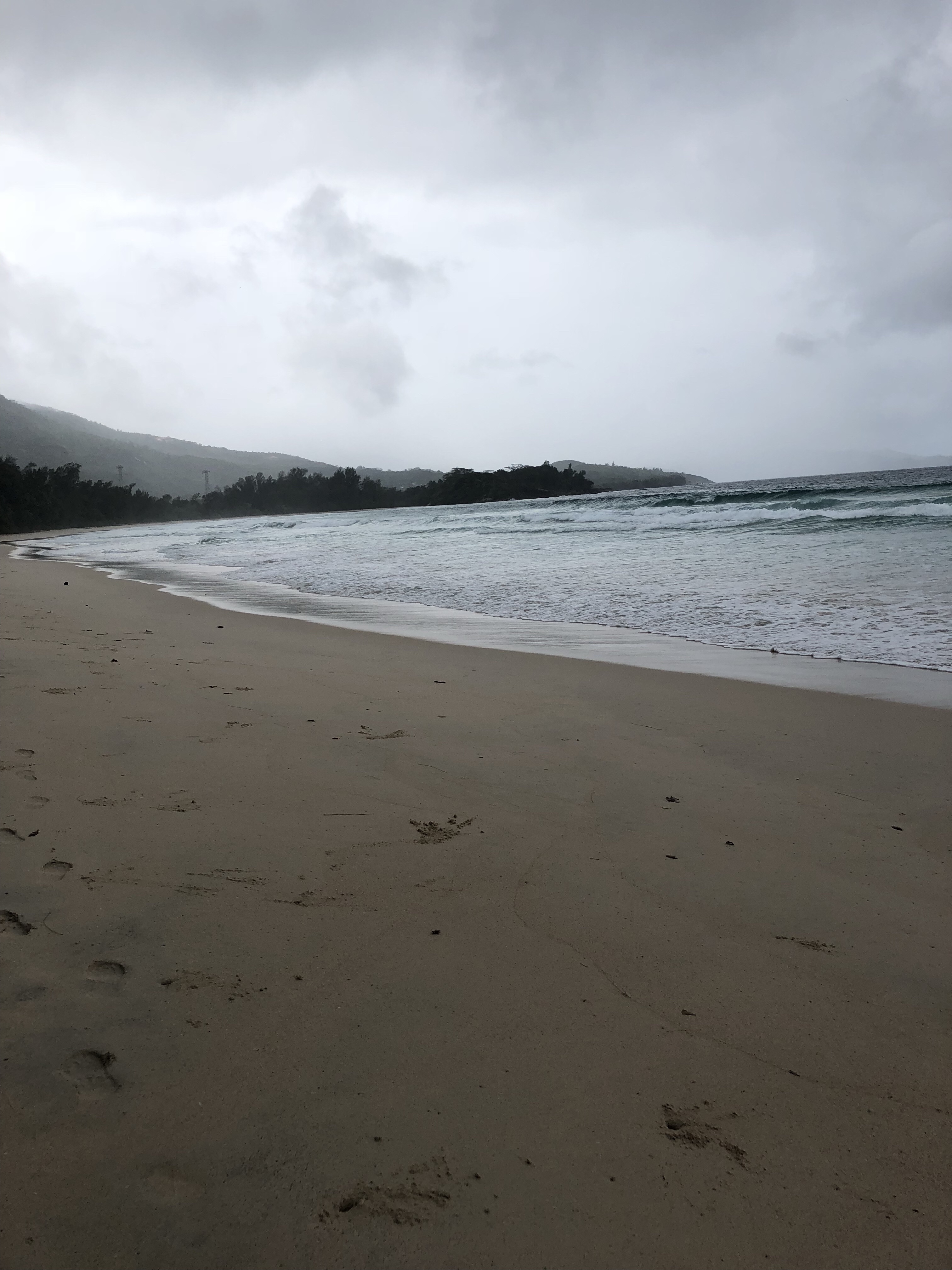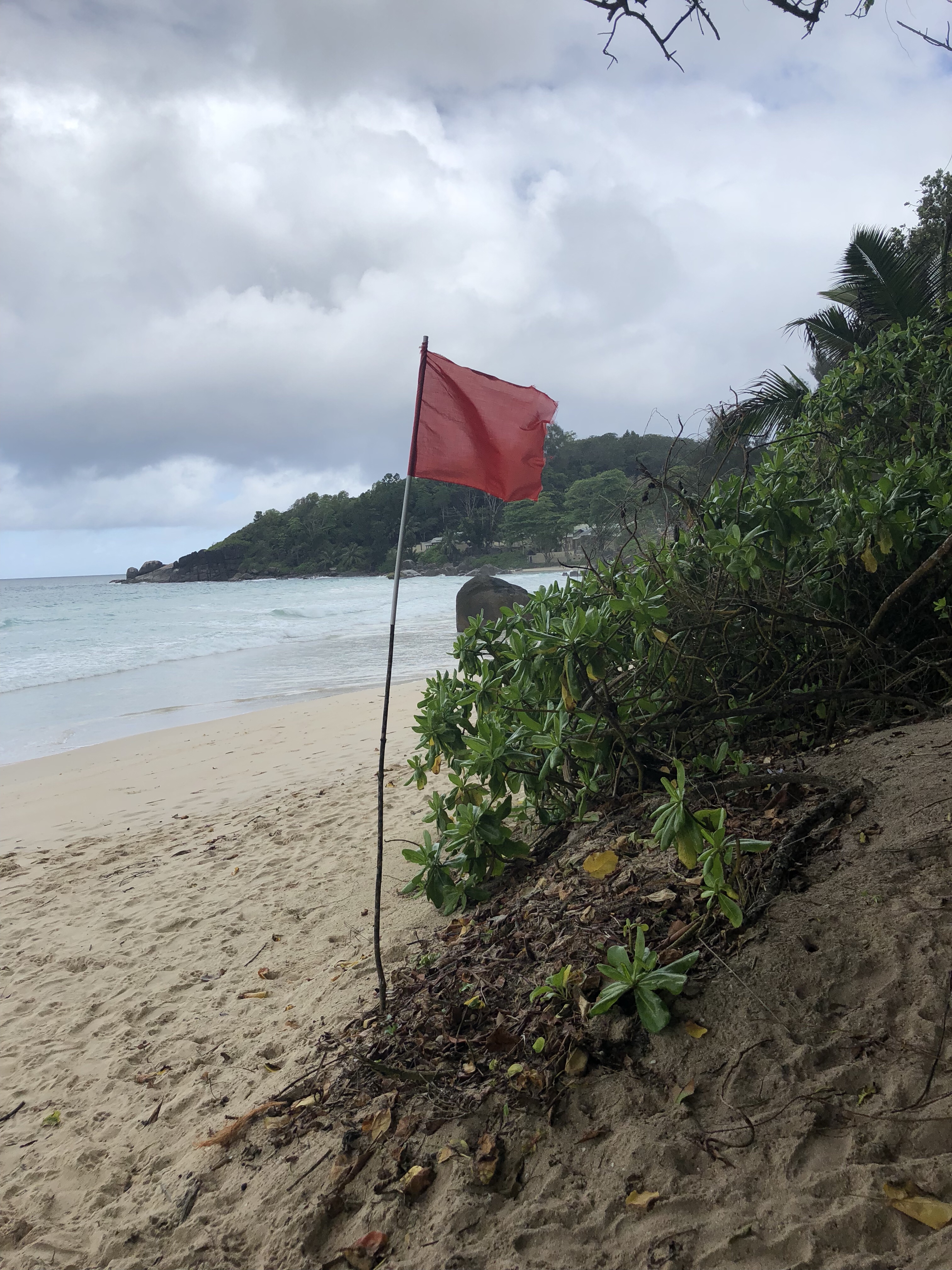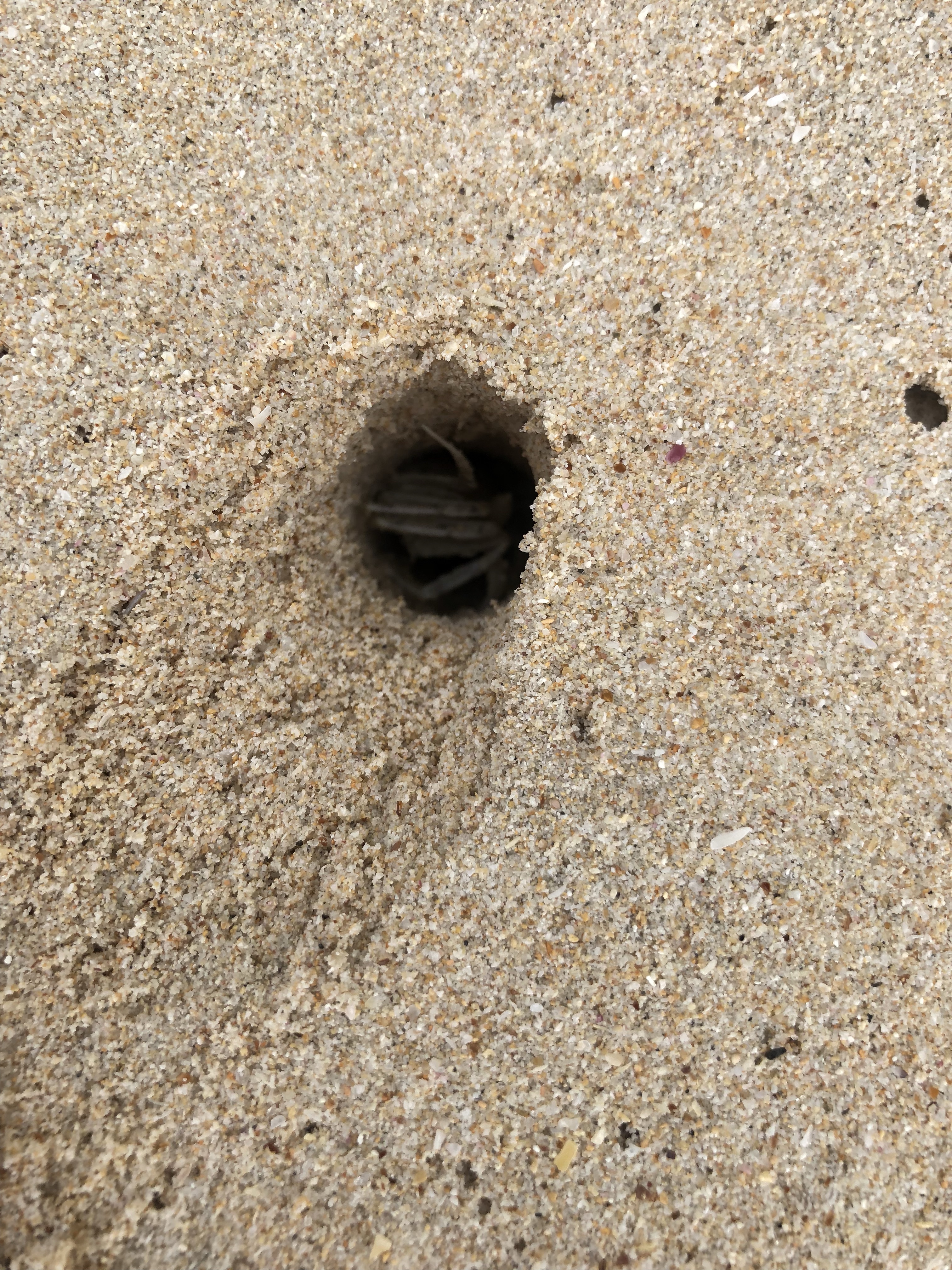 My pictures do not do it justice as the day was very very overcast.
Driving a bit further to check out another beach we decided to stop for a drink at Chez Batista restaurant located near the takamaka beach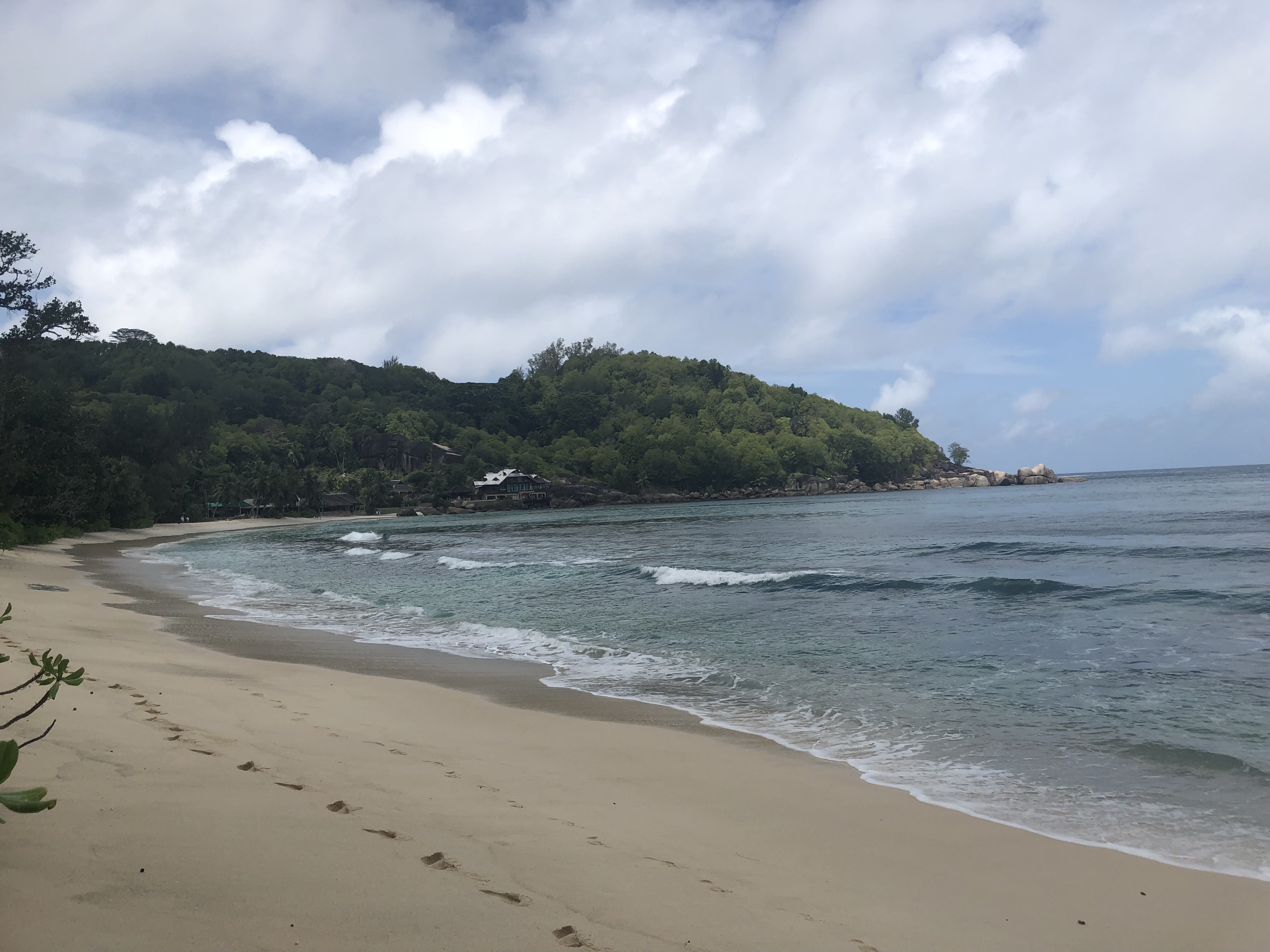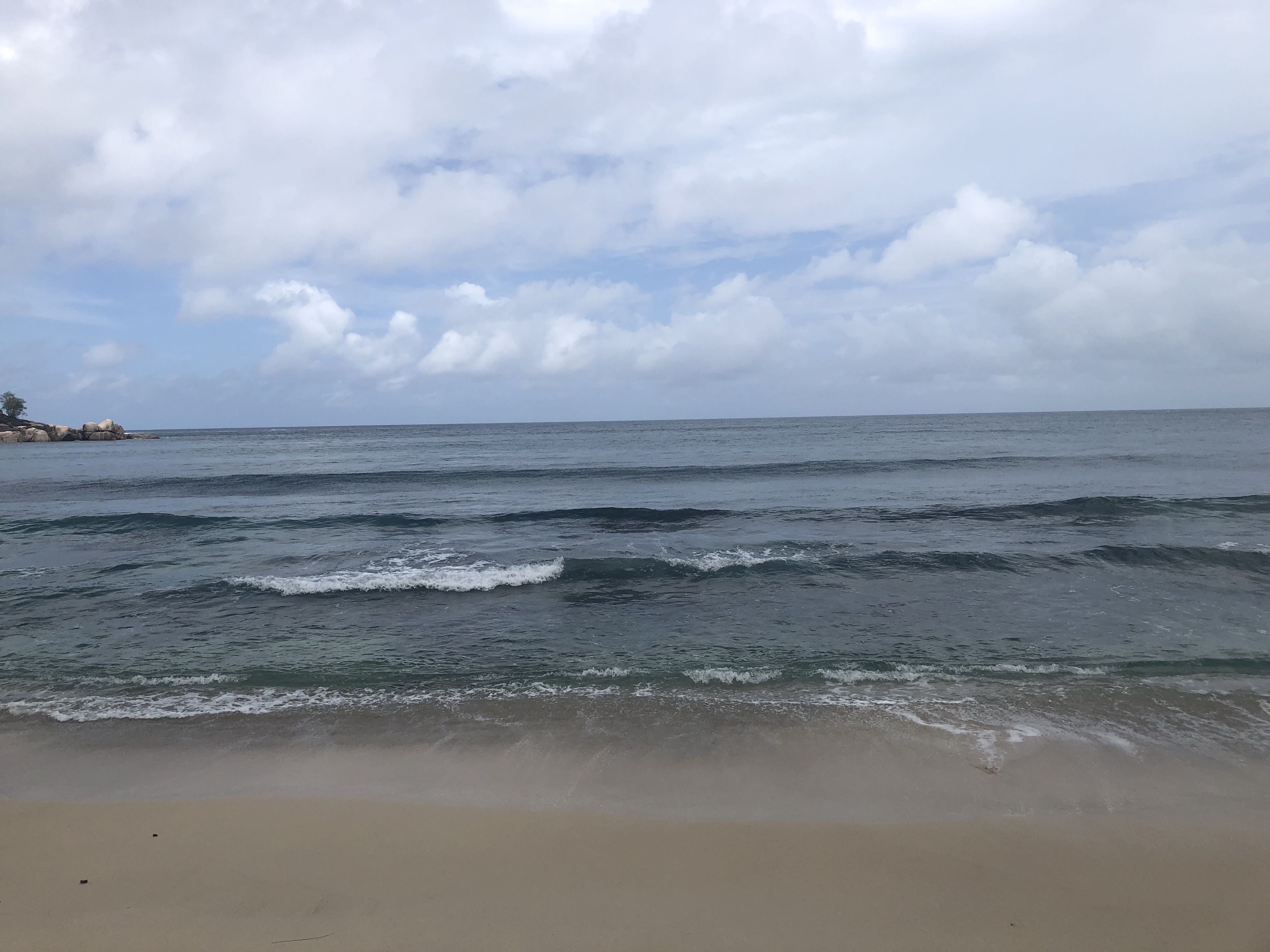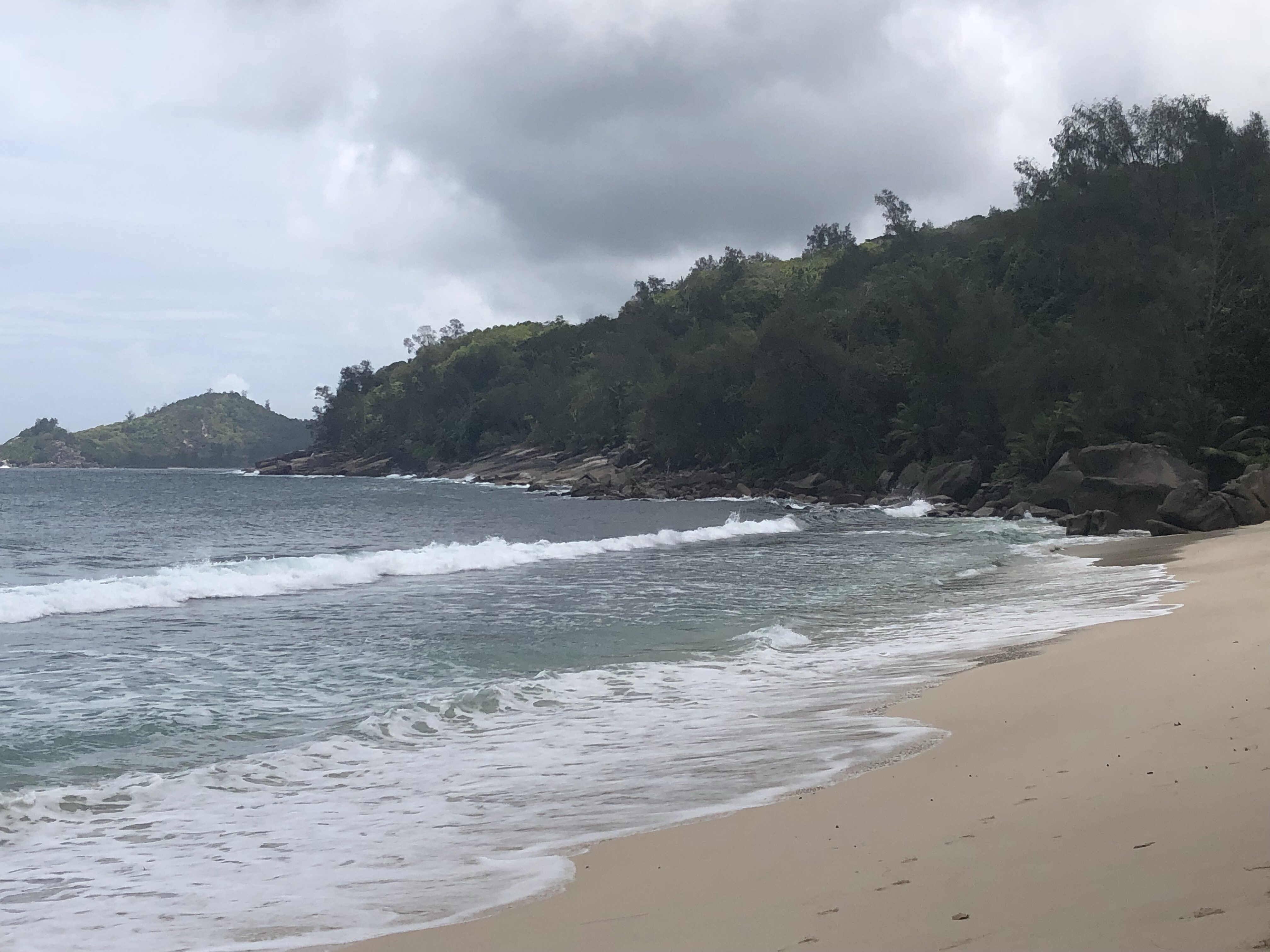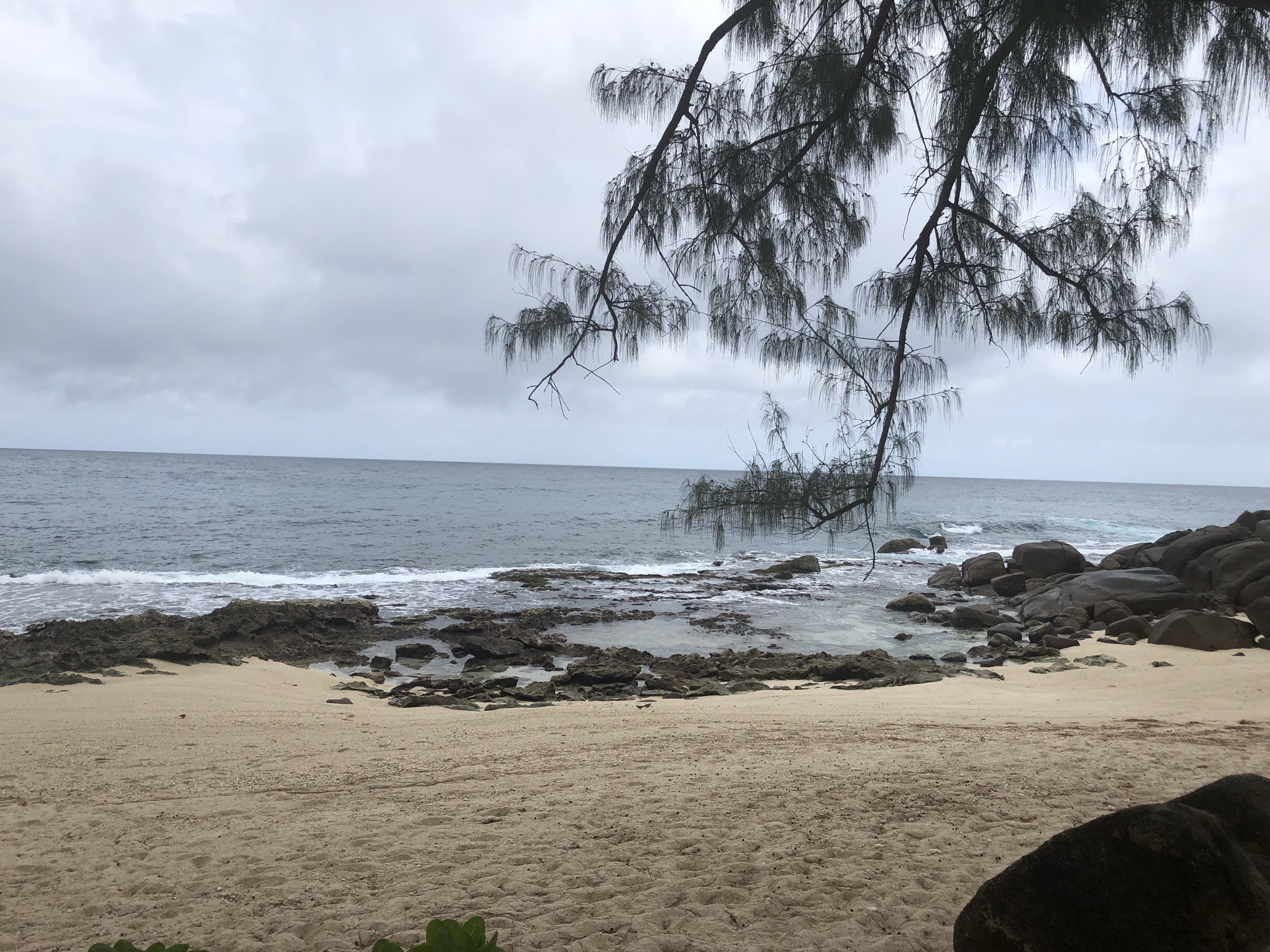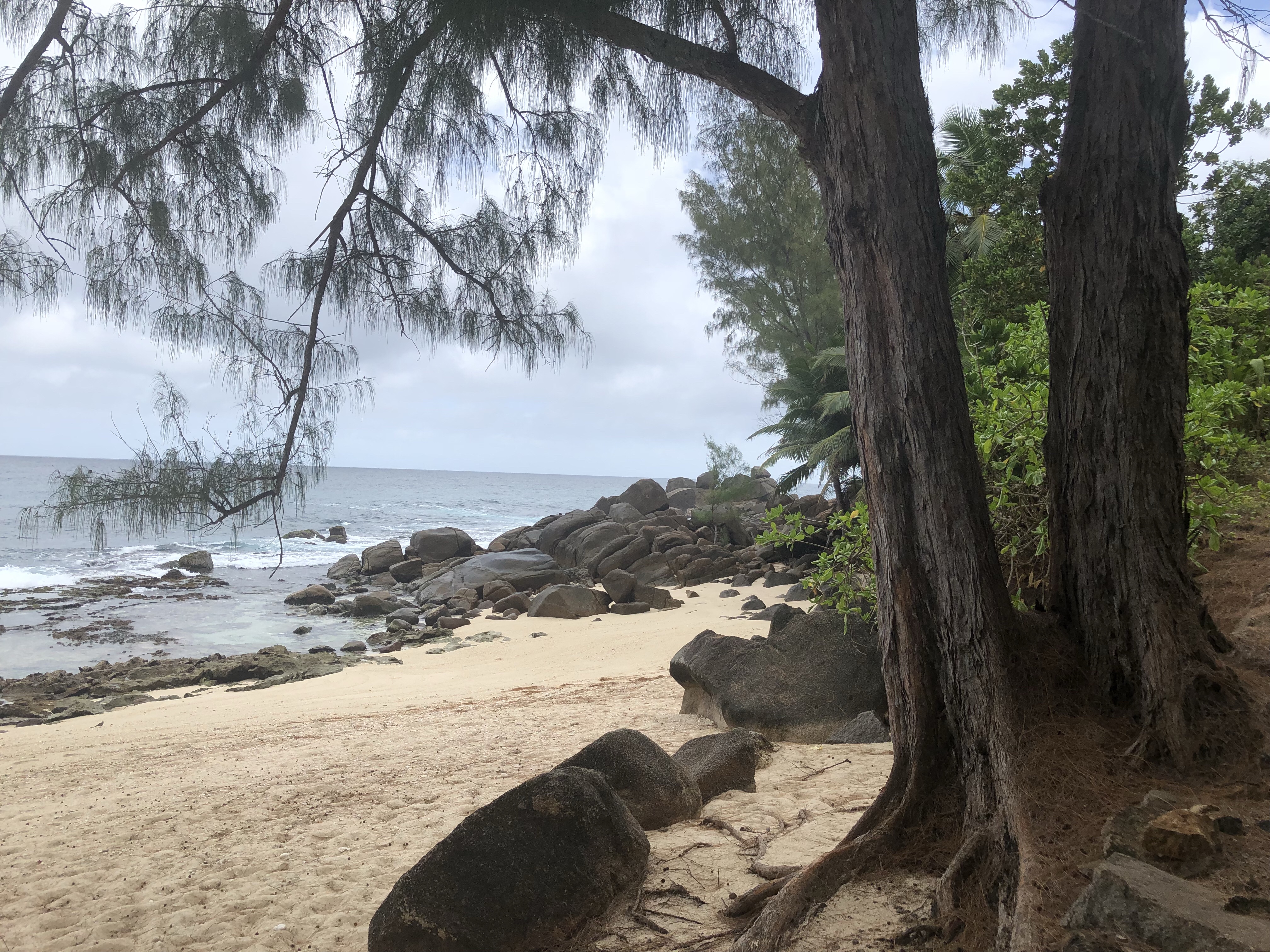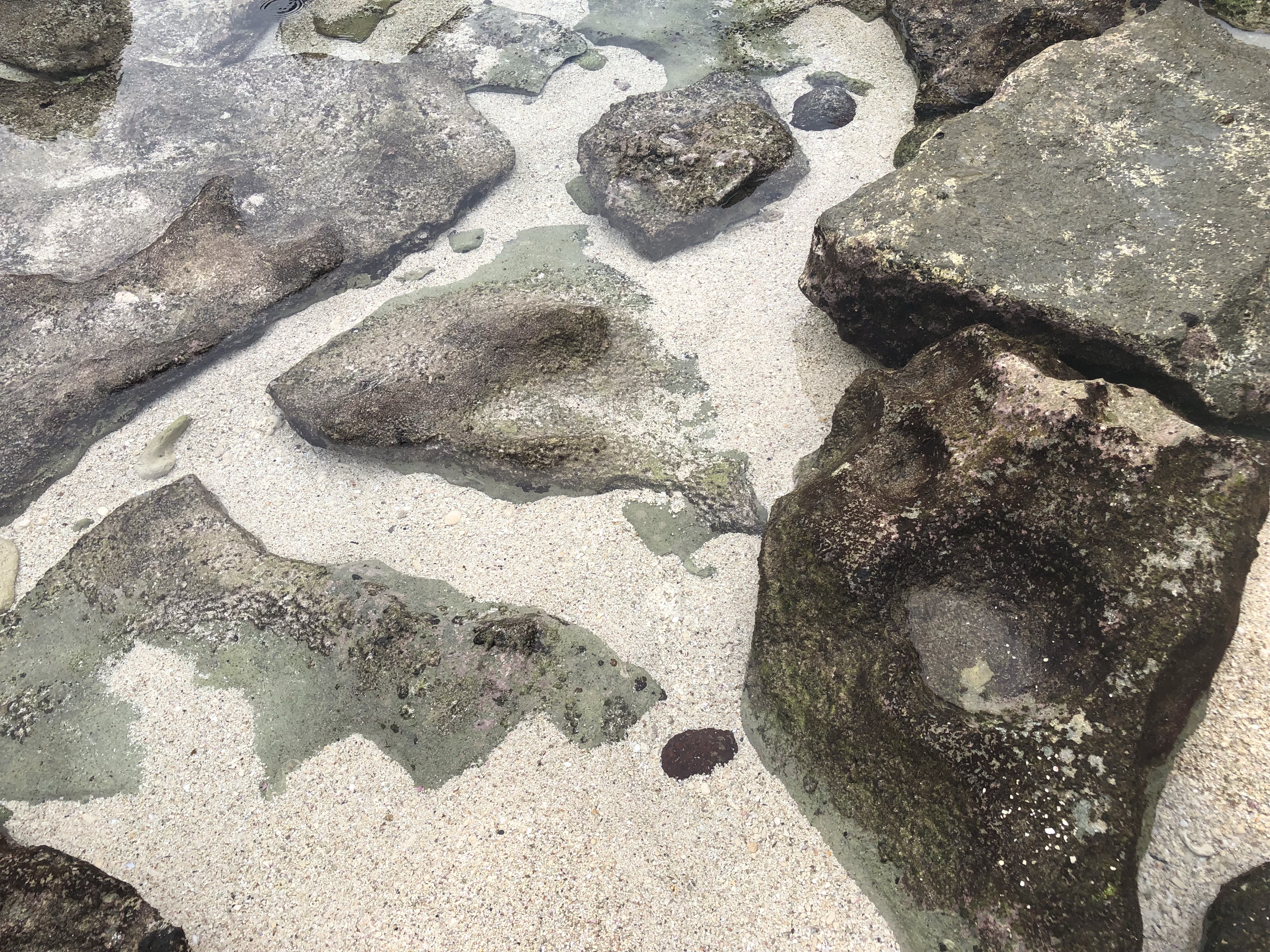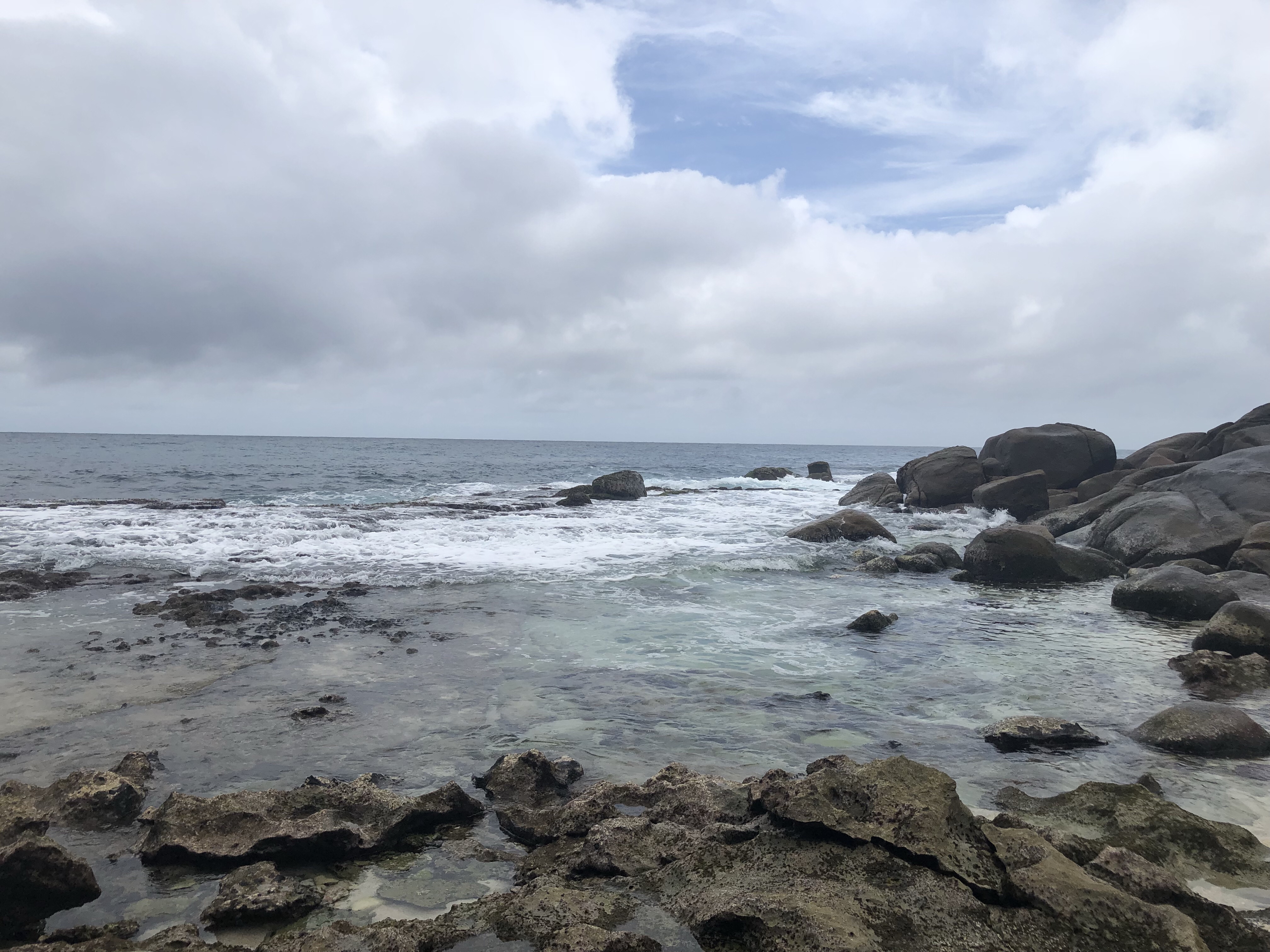 Stopping very quickly in between at Petite police bay so Luke could take a few pictures!!
Having already visited the botanical gardens in Victoria we thought we would check out the Spice garden (entrance fee 125 rupees pp) – we decided to stop here so we can at least tick it off the list! However there really isn't an awful lot to do, and I don't think you need to visit both the botanical gardens and spice gardens. Have a look at the review's and choose just one.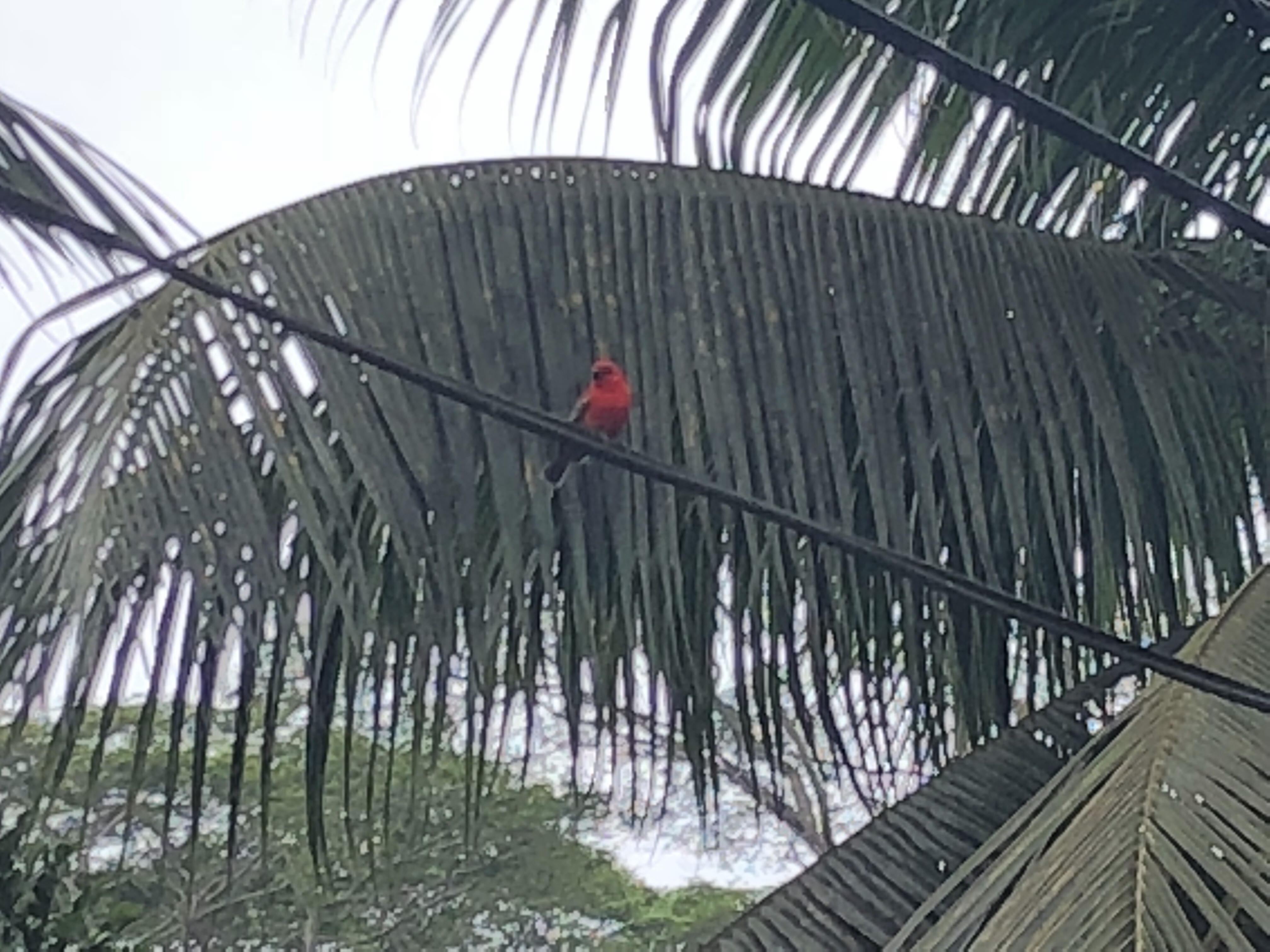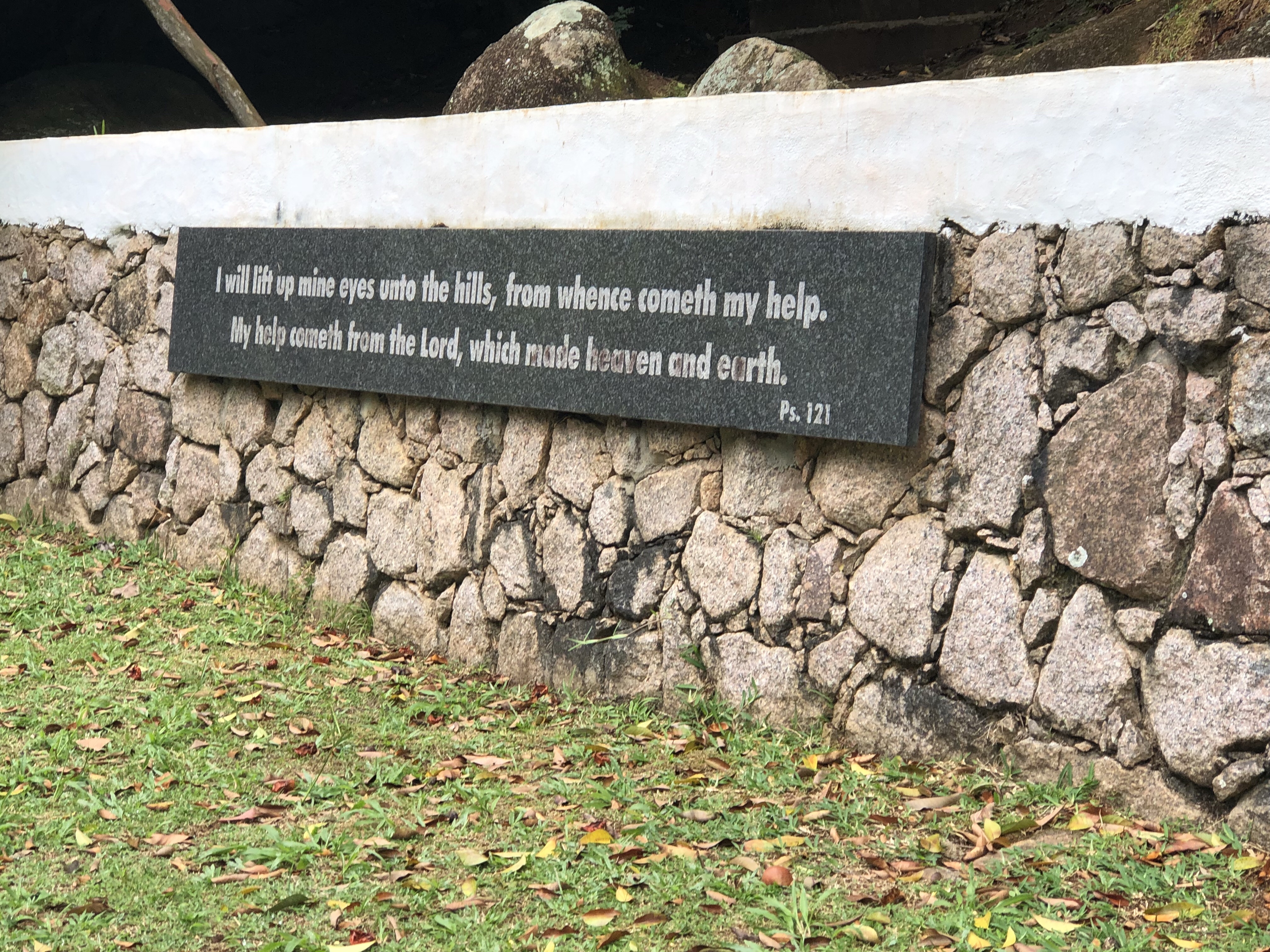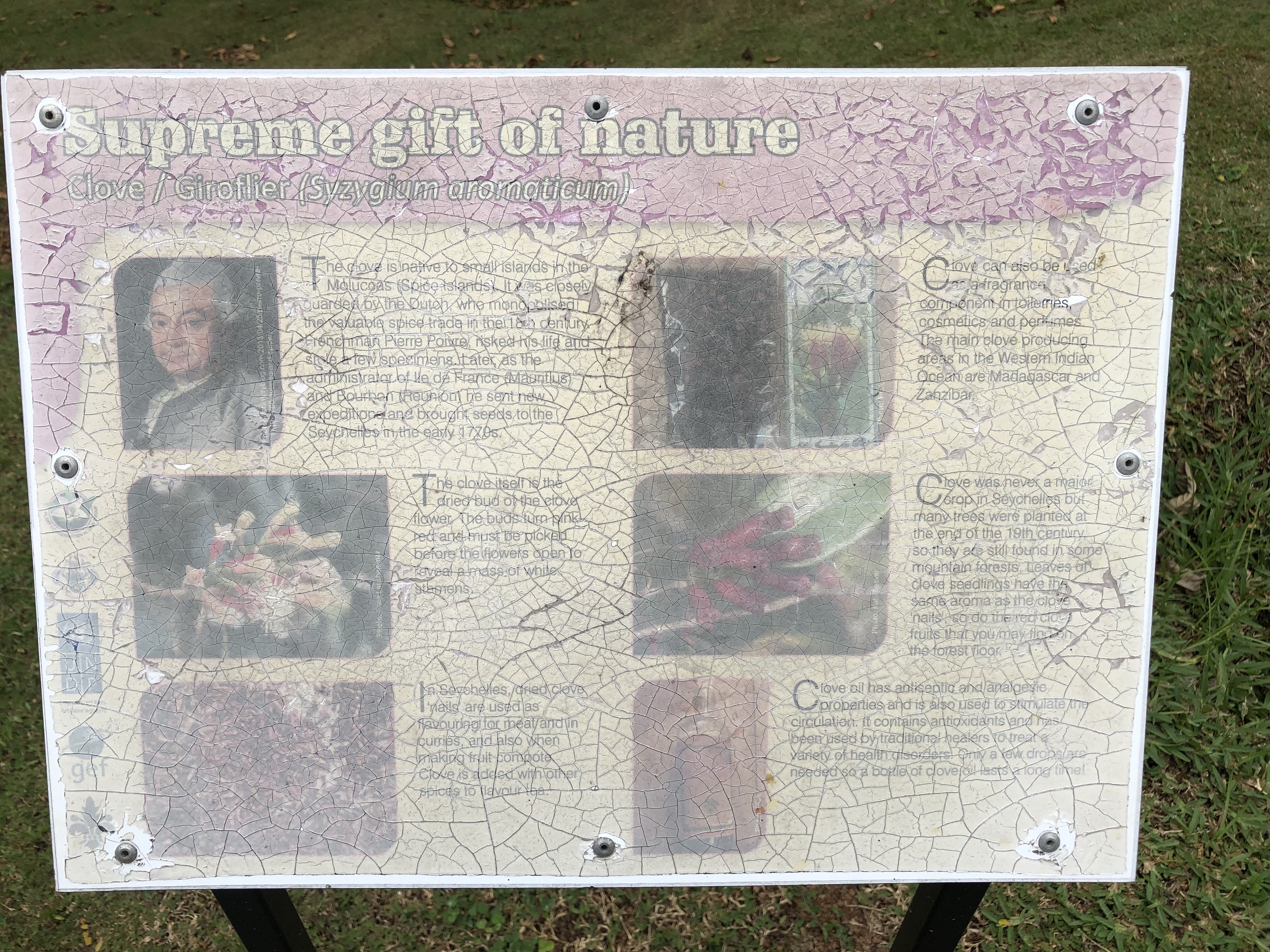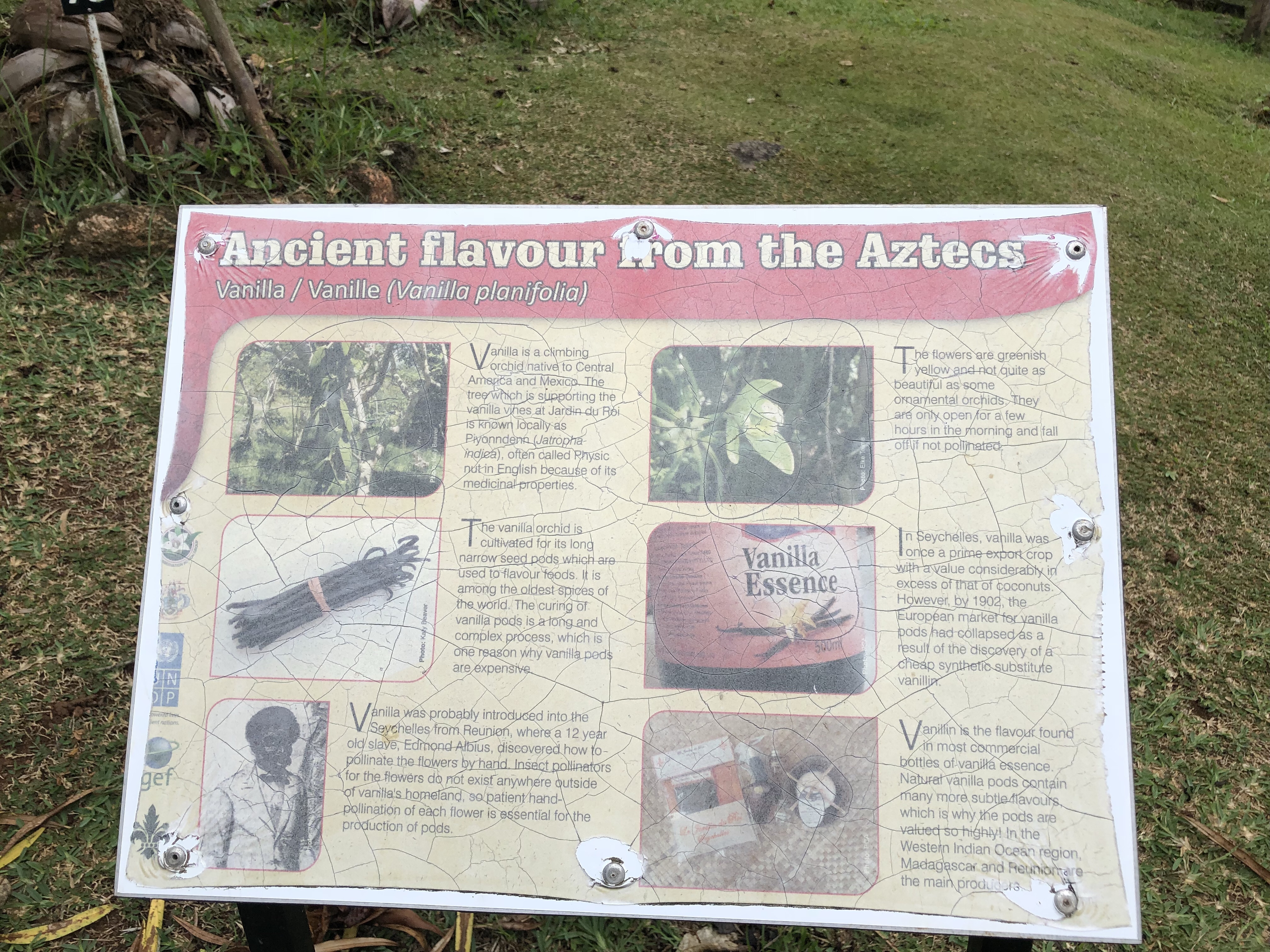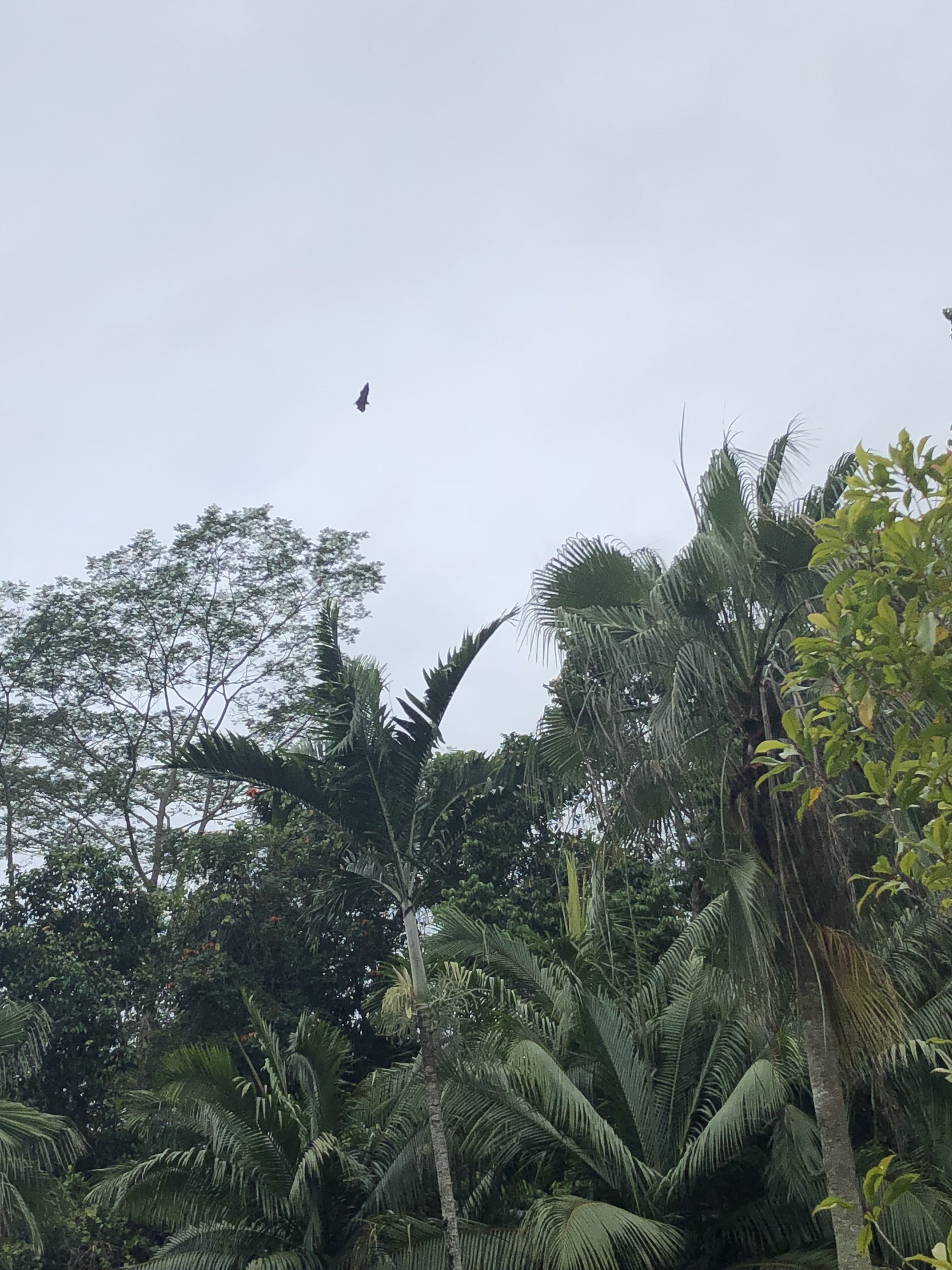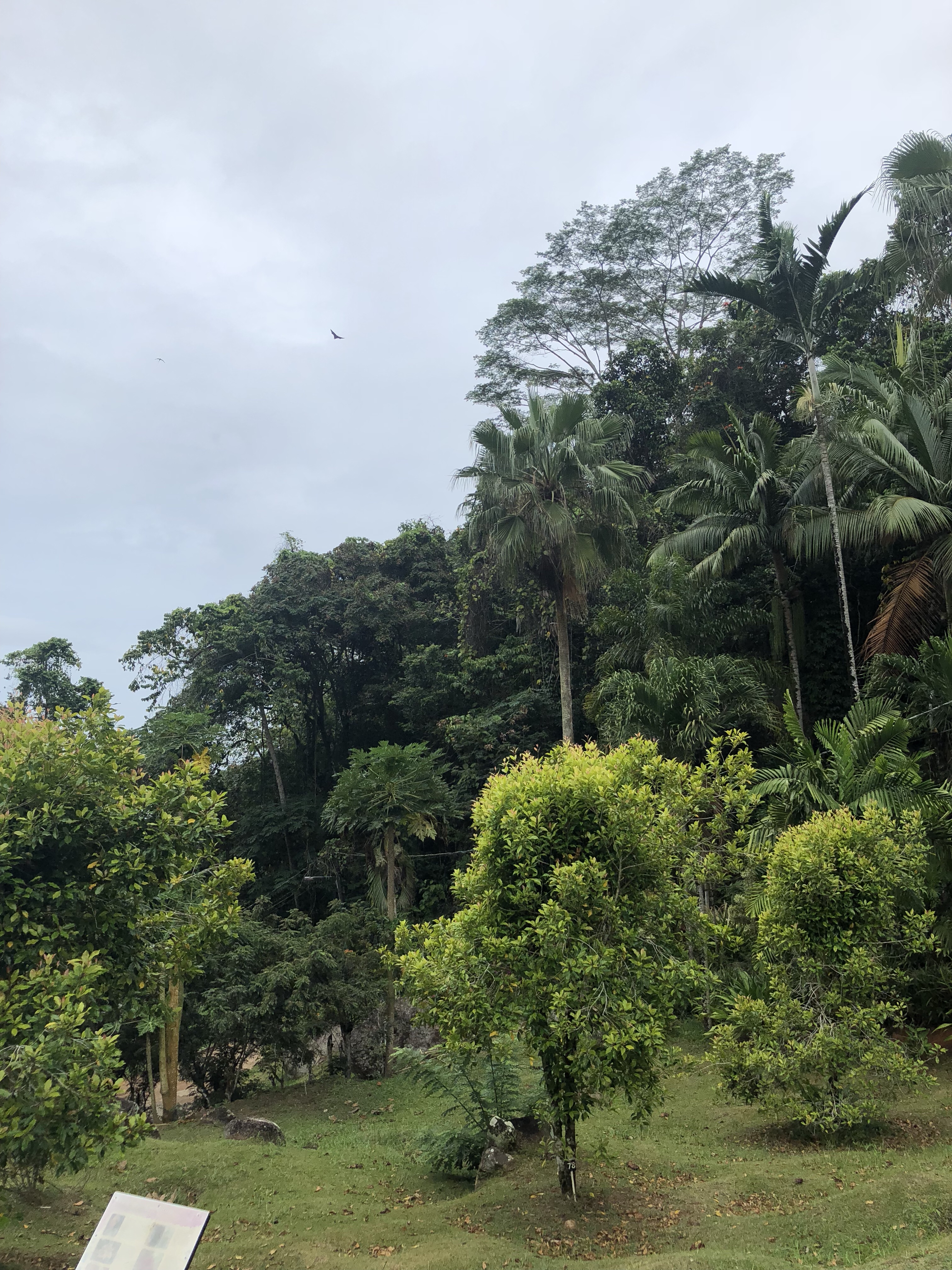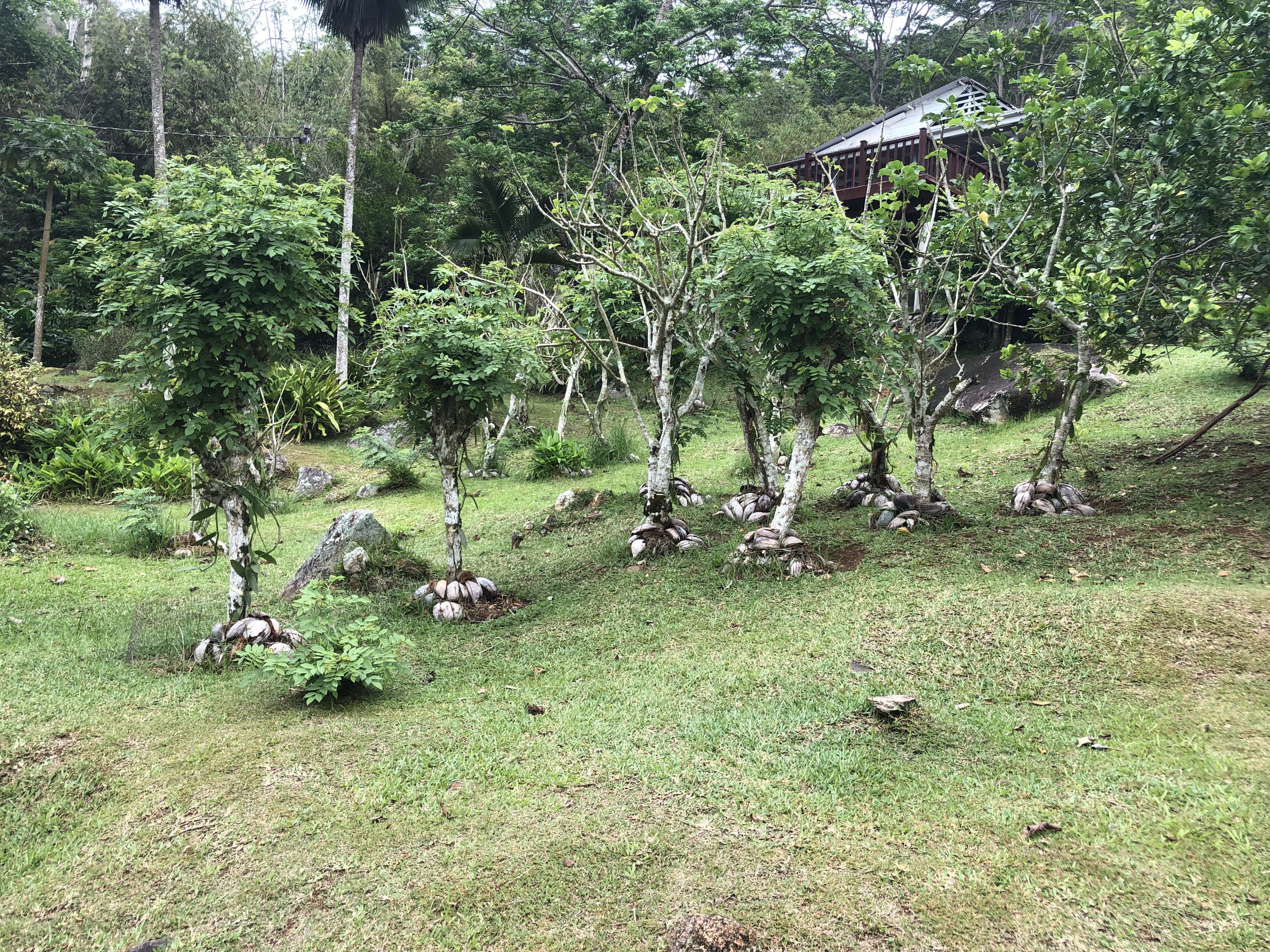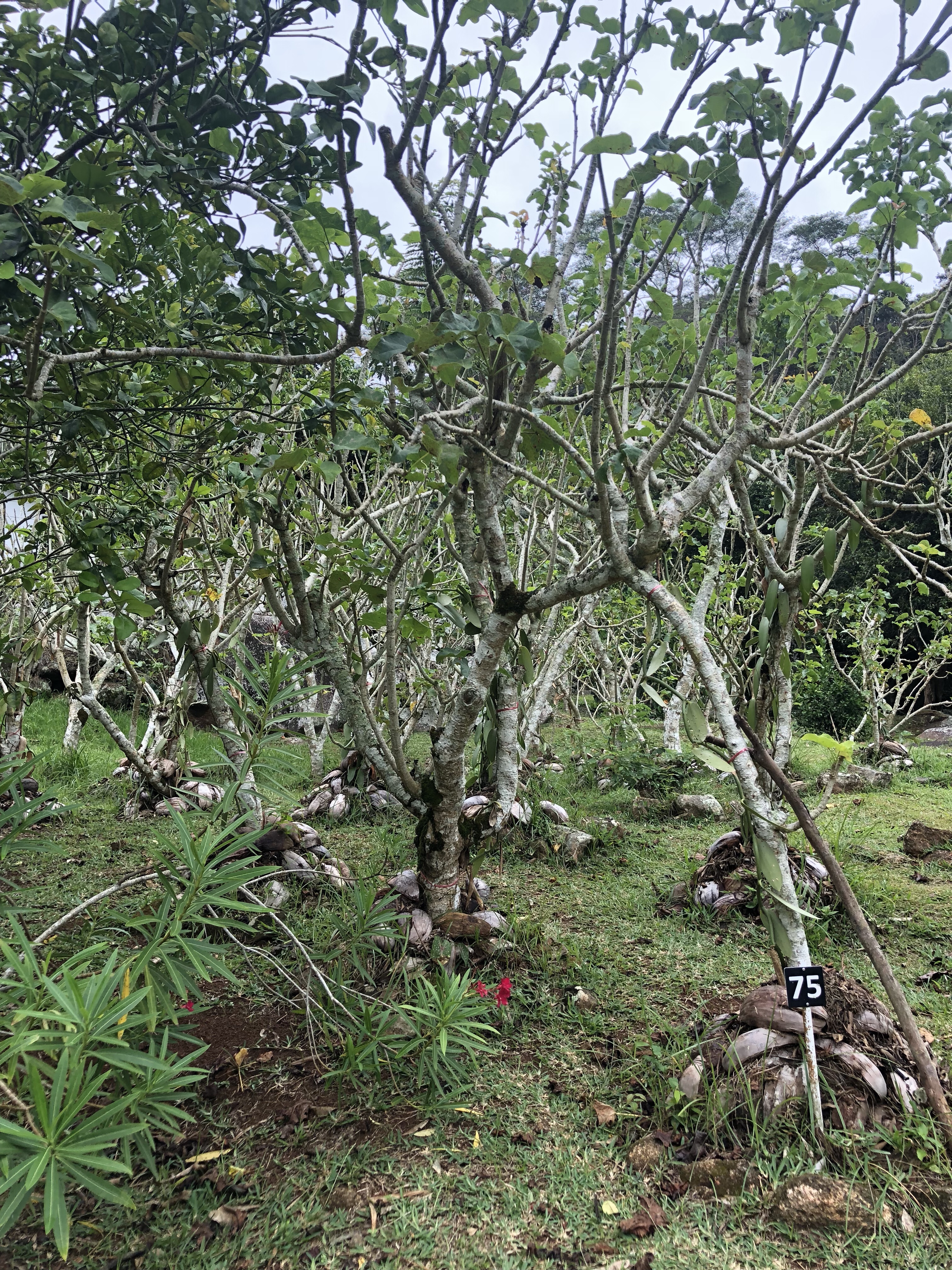 I'm now CRAVING A PUMPKIN SPICE LATTE! I know I said I loved the Seychelles for being not commercialised…. BUT now I JUST NEED ONE!! I wonder what the chances were of there being a Starbucks on Eden island which is wear I am heading for the last stop of my trip.
Eden island is an artificial island in Seychelles, lying 3.5 km from the capital Victoria. The island was created artificially during the 2000s. It belongs to the Mahe Port Islands, which are mostly artificial islands created by funds from Dubai.
OKAY NO STARBUCKS!! How ever I have found a smoothie and have just ordered a BBC! Which is frozen low-fat yogurt blueberry, banana and coconut, it's not a pumpkin spice latte but IT WAS SO GOOD!!!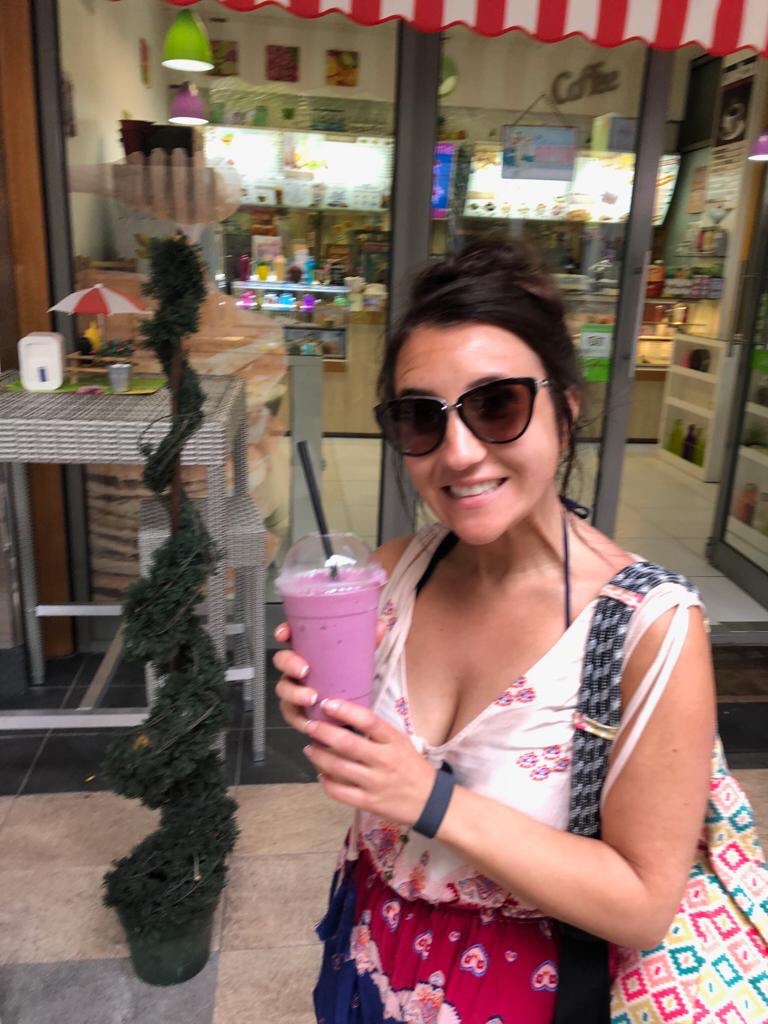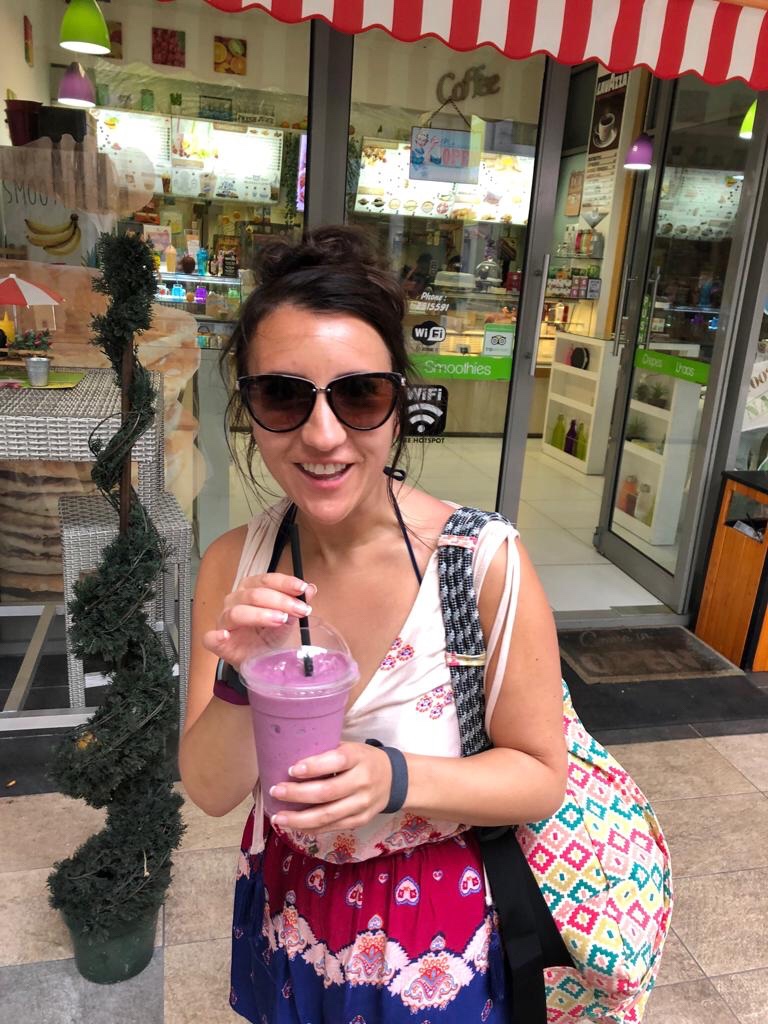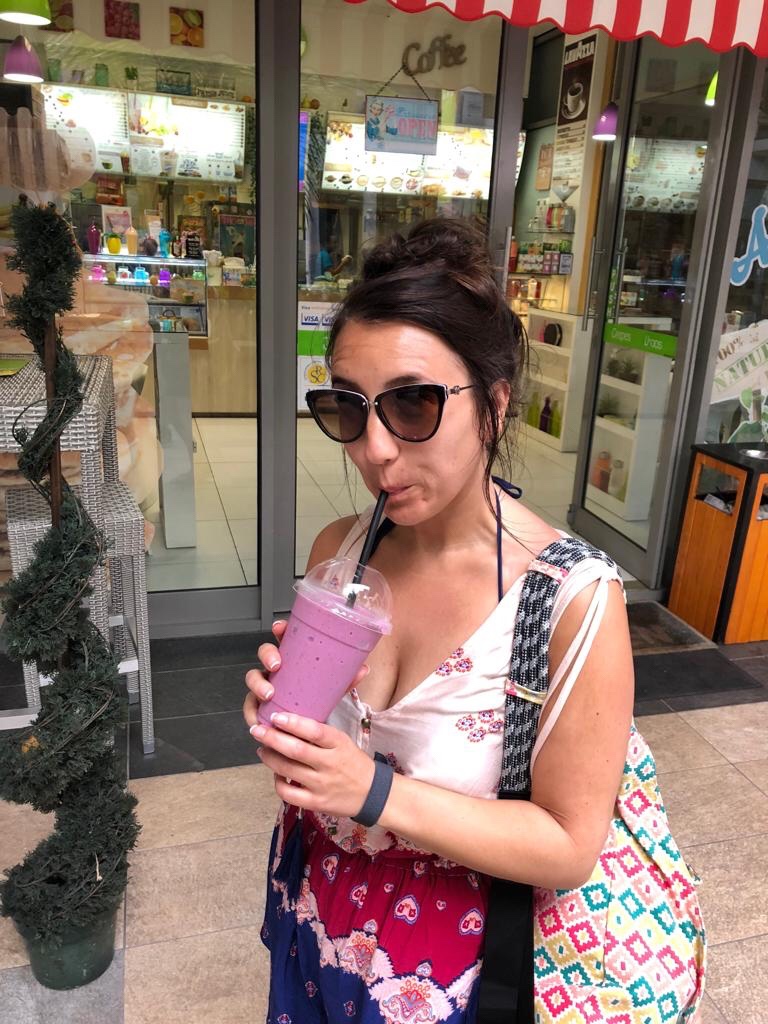 on Eden island as well as a mariner with some very big and very expensive boats, there are also shops, and a gym, as well as a supermarket. Good to have a little look around although mostly things seemed to be closed!!
Getting back to the Constance Ephelia took 40 minutes, we got back around 5.30 which gave me time to chill out before a later dinner at 8pm
Our entire trip around the Seychelles cost just 50 Euro's per person (we also have a tip) as I driver was so lovely. But it was a bargain and st leafy I have seen some different parts of the island.
Tonight's buffet was food from the Indian Ocean, (I JUST LOVE FISH) I had the most delicious fish curry, spicy pumpkin (YES I GOT SOME PUMPKIN) and rice with some beans and potato's. Today has been my hungry day, and I've eaten more than I have since I've been here!!
I was going to skip dessert, but when coconut rice pudding is on the menu I couldn't resist!!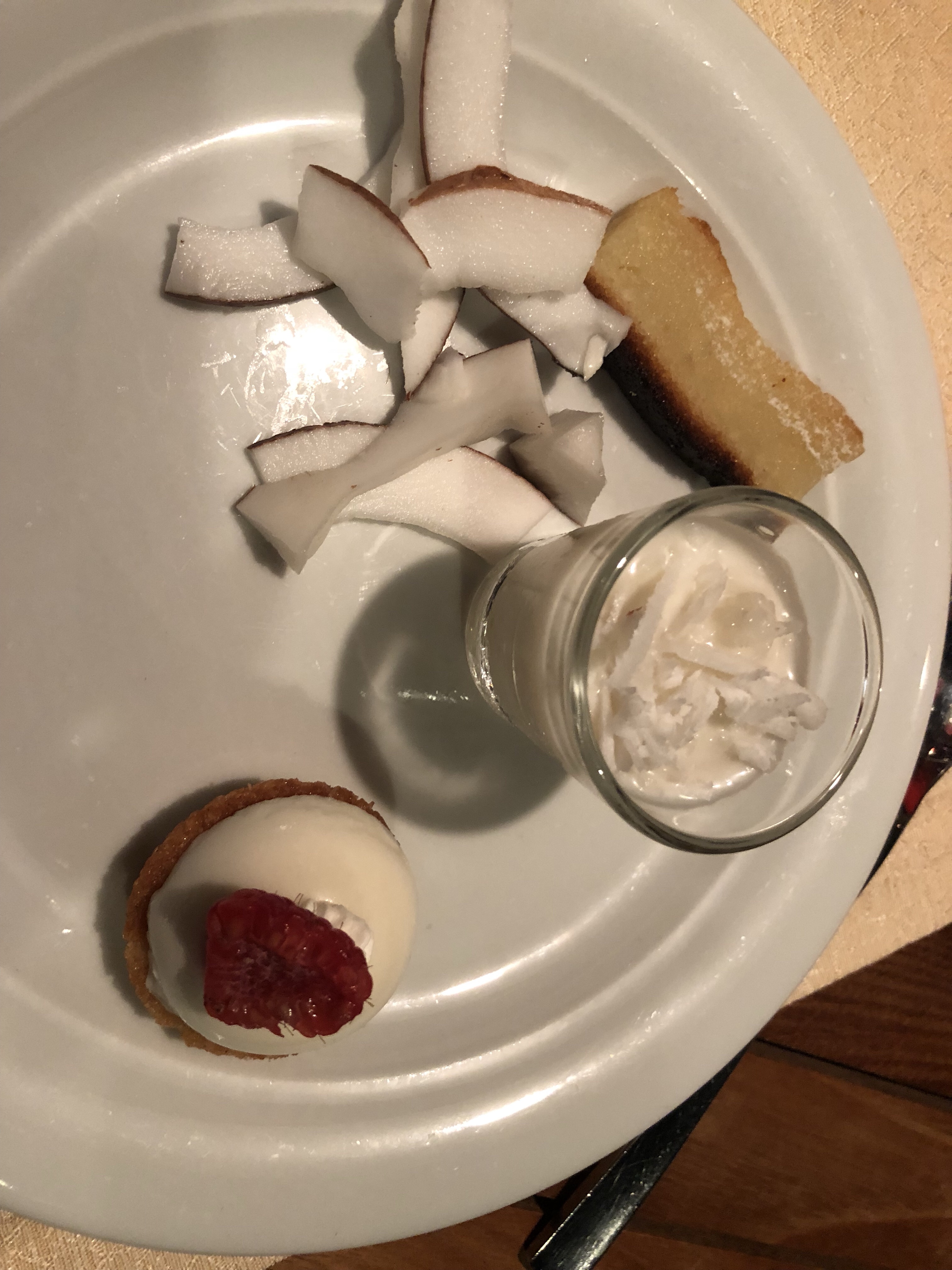 I REGRET NOTHING!!!!!
I am now once again sat in the zee bar chilling out, we actually have a disco tonight, it's really not as tacky as it sounds, and it's a nice change from the live music.
Question is do I fancy a cocktail or not?!………
………….
Thanks for reading lifestylelisa
Don't forget to check out the ready of my Seychelles adventure's here