11/09/2018
Good morning on what looks like another glorious day here in Seychelles.
Unfortunately I am tired today, I really struggled to sleep, I was still awake at gone midnight, so when the alarm went off this morning I was less than impressed.
We are still setting alarms for breakfast, as I guess no one wants to waste a day sleeping, however the sound of my alarm will ALWAYS annoy me!!
So 08.30 this has now become breakfast time, I actually don't feel that hungry this morning, but I'll eat something to see me through until dinner. Actually that is one massive difference about being here to being in Florida, the food intake is far less. We are on two meals a day and a fruit platter for lunch if we get hungry! No in between meal snacking on Mickey Mouse bars, candy apples and cookies! It's very clean eating here, so hopefully I won't return home too much heavier!!
Breakfast for me this morning was the same as yesterday (not that the food choice and variety isn't huge) but I'm just sticking with basic and what I enjoy. So breakfast is some sliced cucumber, tomatoes, Olives and this morning I had one slice of cheese and a small slice of bread (pushing the boat out right?!) I then followed this up with some nuts, dried papaya, coconut and banana.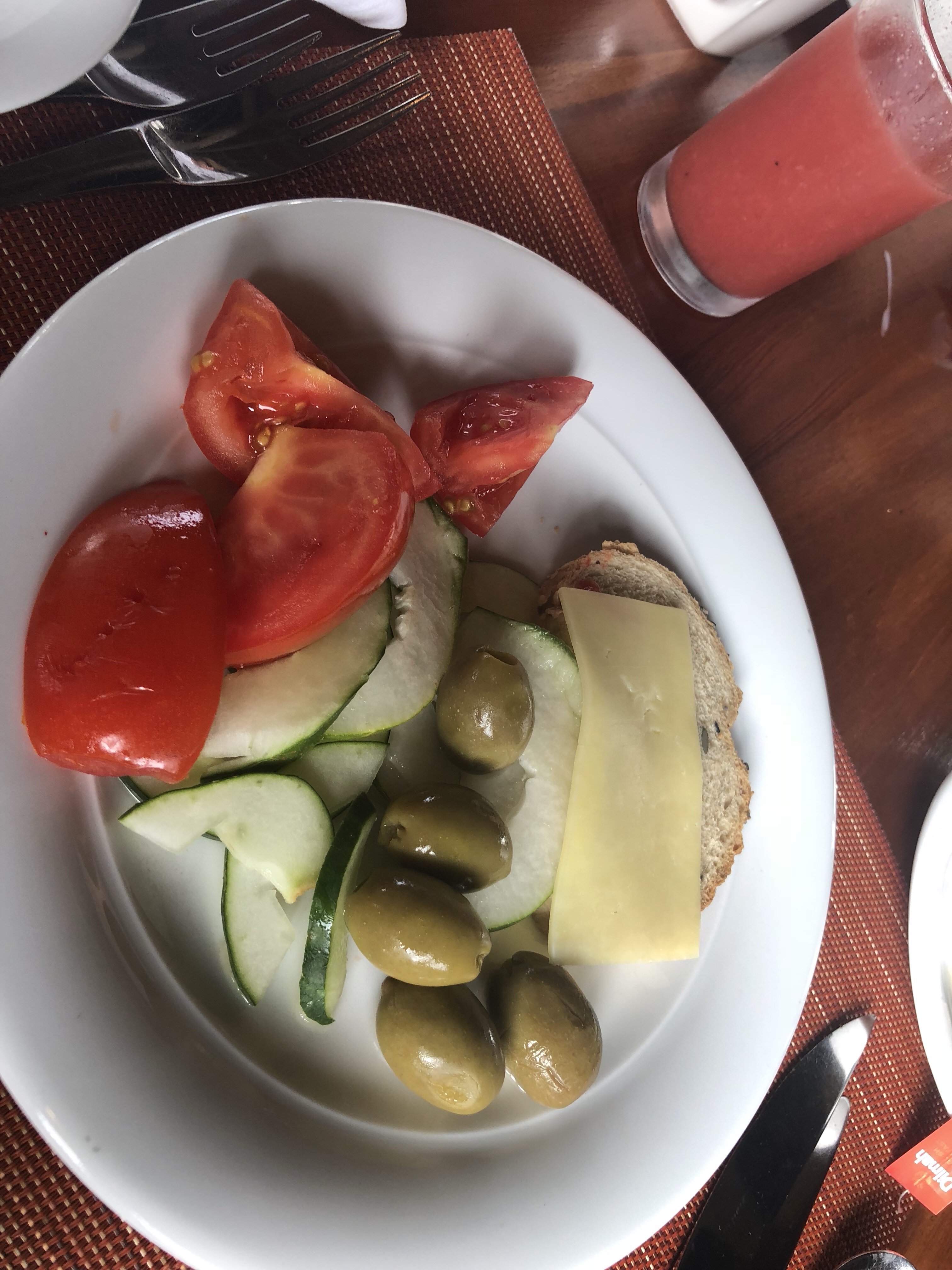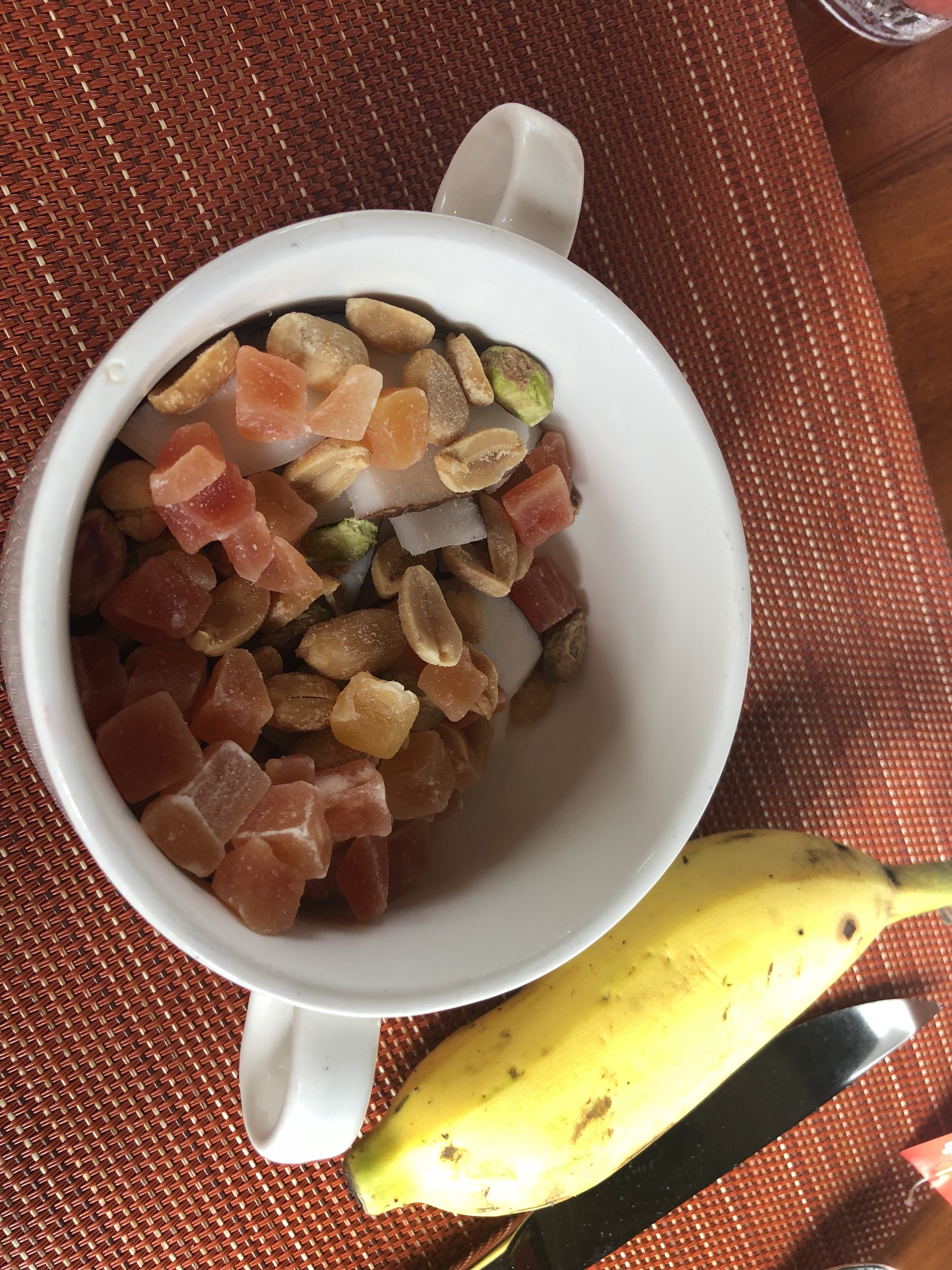 So today it was discussed and decided that we would walk across the sea near our resort at low tide and get to the other island. Apparently this is a very popular thing for tourists to do, and luke and I have seen it on many different various vlogs. We left the room at 10.30 to do this as the tide was going out. Unfortunately we did it just in time for the rain to start falling!! It's actually been raining on and off now for the last 30 minutes! No one wants rain on their holiday (sad face!) Although the rain is actually not the freezing cold rain that back in the UK I hate! It's still very warm and humid here in the Seychelles even with rain.
So it's all very well watching OTHER people walk from one island to another during low tide but what you don't actually realise is Low tide isn't as low as as you think, and I'm a short/small 5ft so the water was in places comes up a little higher!! We decided to abort the mission half way through as we were beginning to walk on un know "things" in the sea, things that I couldn't see and wasn't entirely sure what they were!!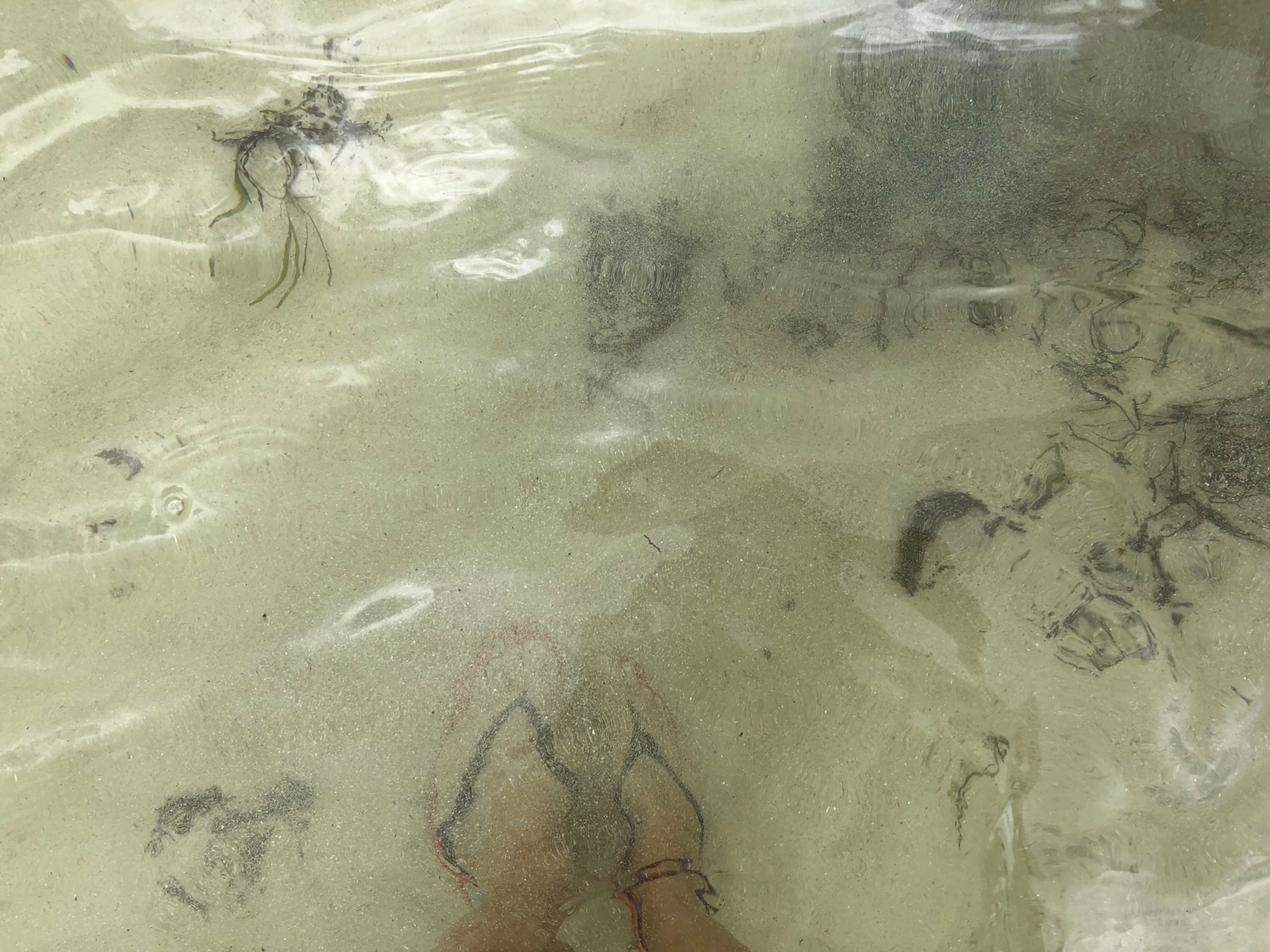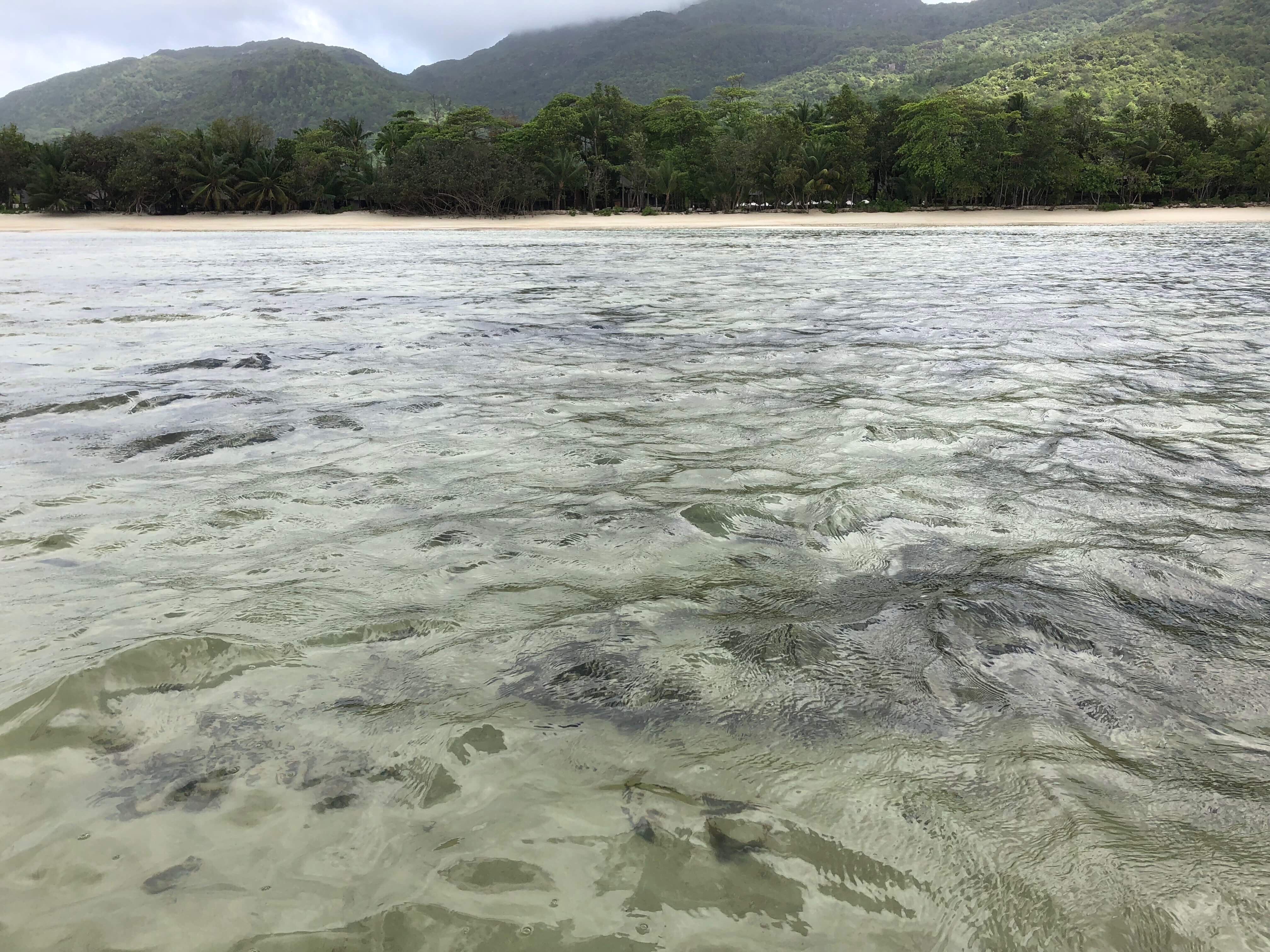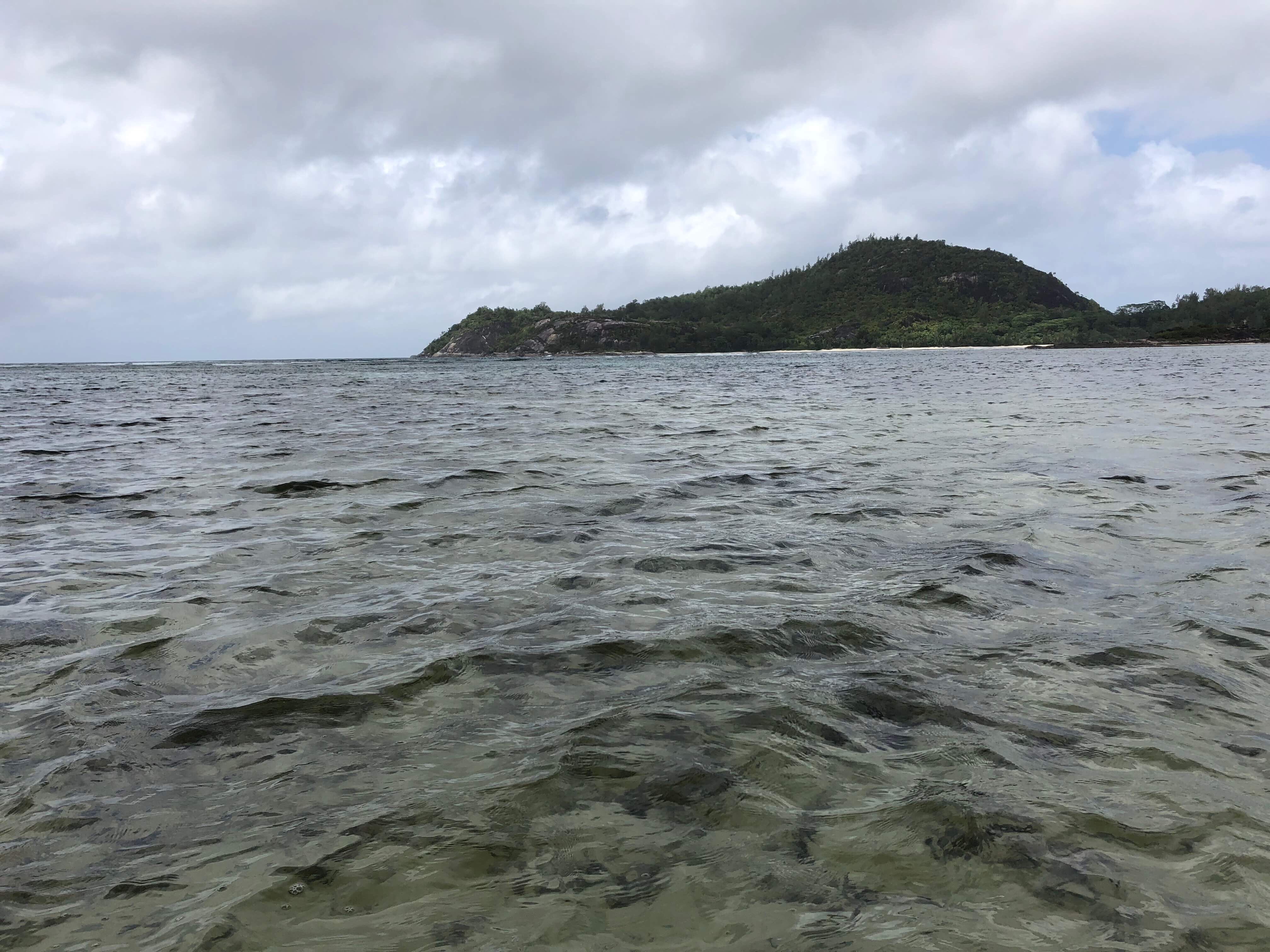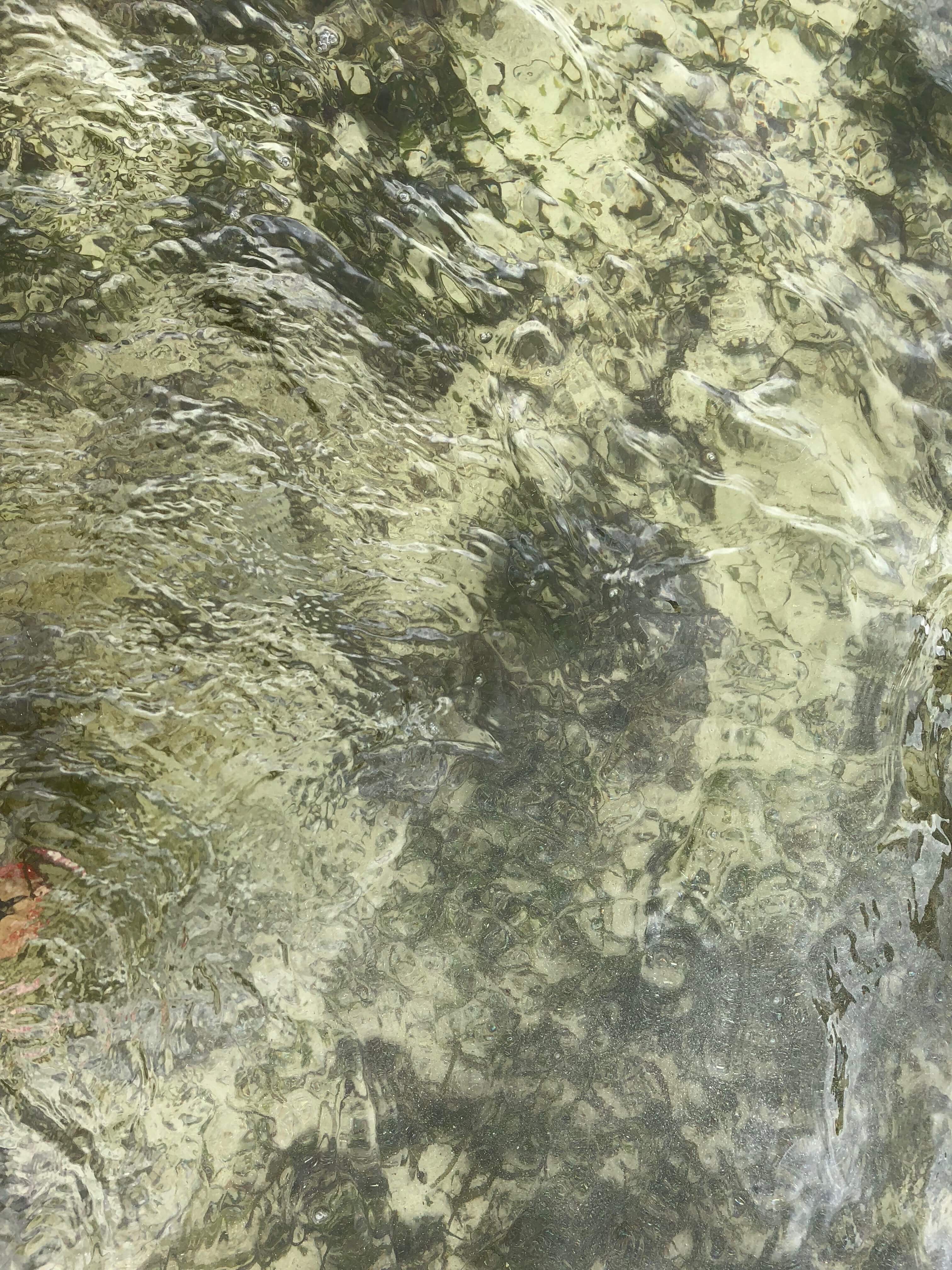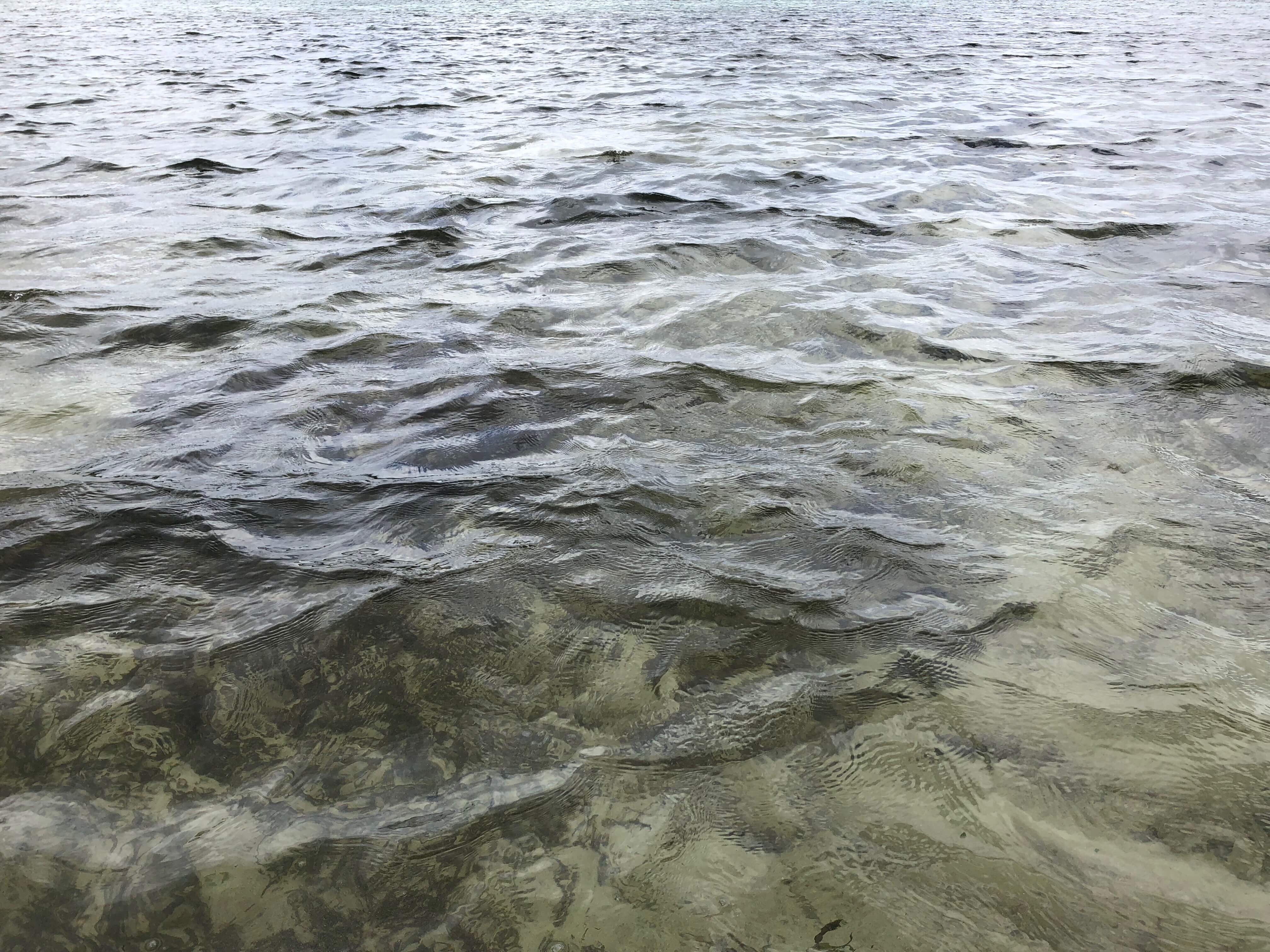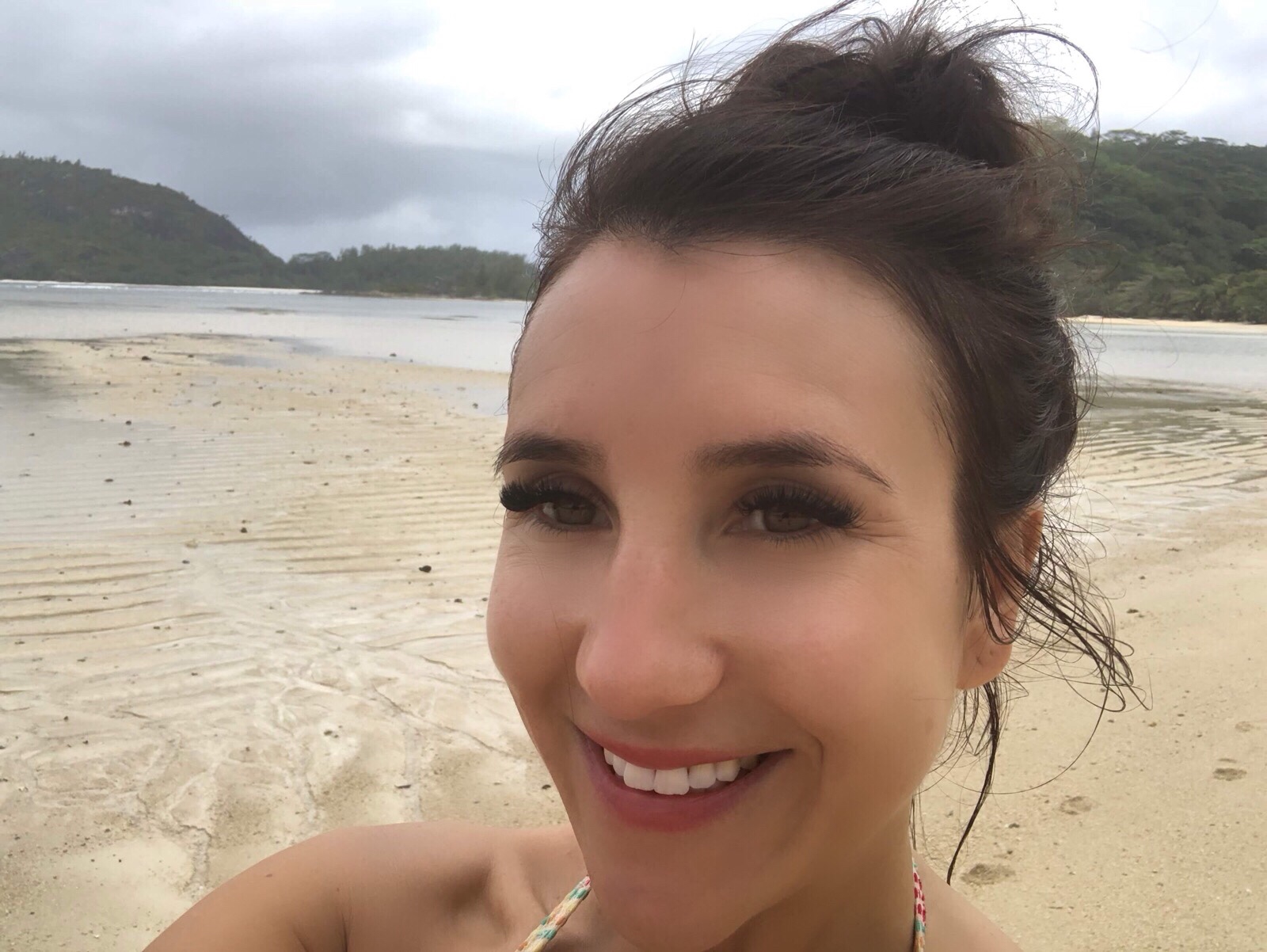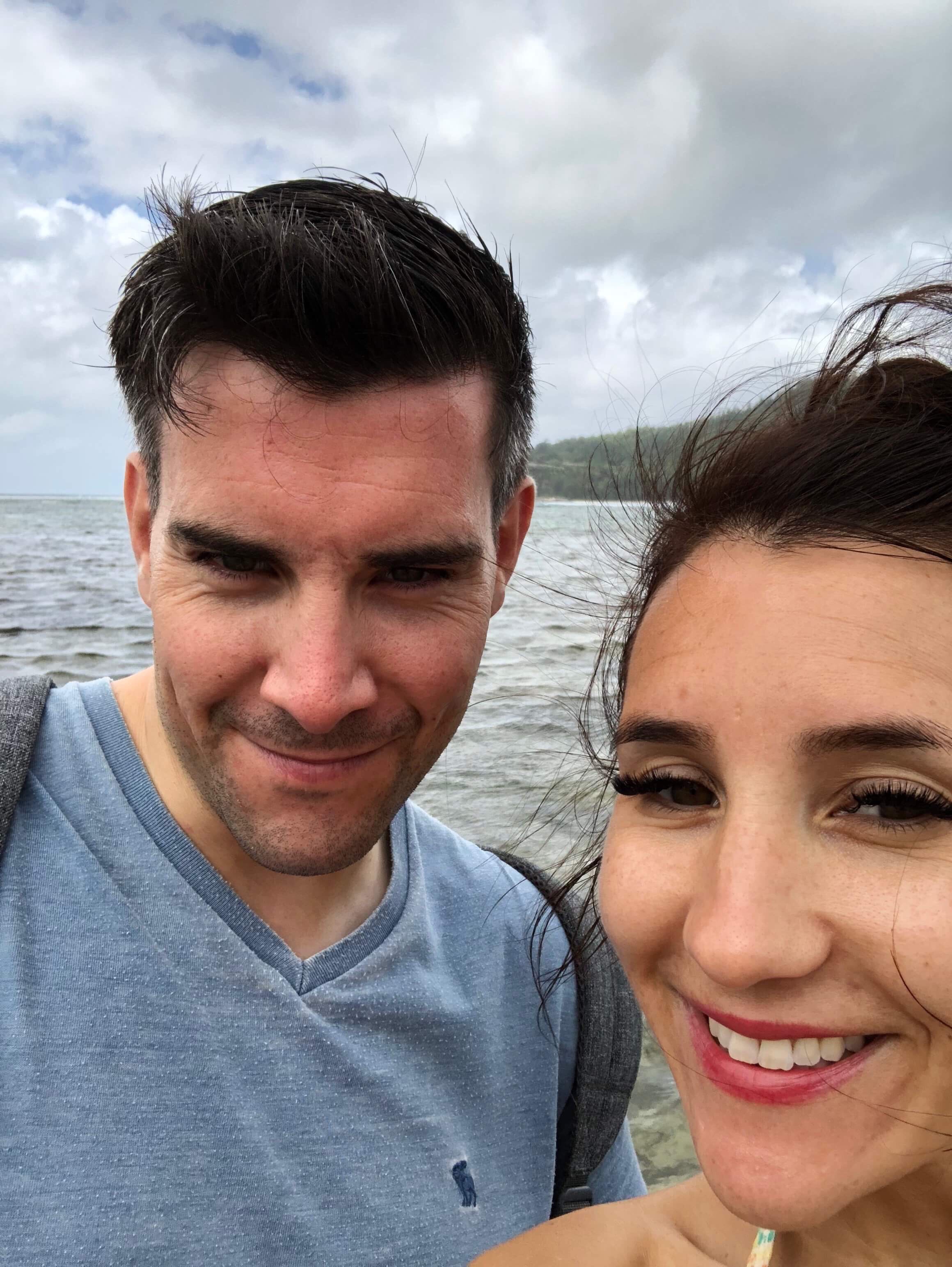 We then decided to walk to the local waterfall again we had seen this on vlogs and it looked amazing, fancying a bit of exercise we decided to go on foot and not taxi. From the Constance Ephelia the walk took around 20 minutes, it was super hot! But good to get my legs moving, I even remembered to wear my Fitbit!! Once we entered the mangrove (where the waterfall should have been located) it was another 15/20 minutes of serious walking over rocks up and down uneven grounds and through the forest (jungle) seriously I was watching out for SPIDERS!!
We kinda didn't find the waterfall that we were expecting or the one we had seen so many times on YouTube! Feeling a little bit uncomfortable in the middle of nowhere we made a swift turn around and started the walk back to the resort!!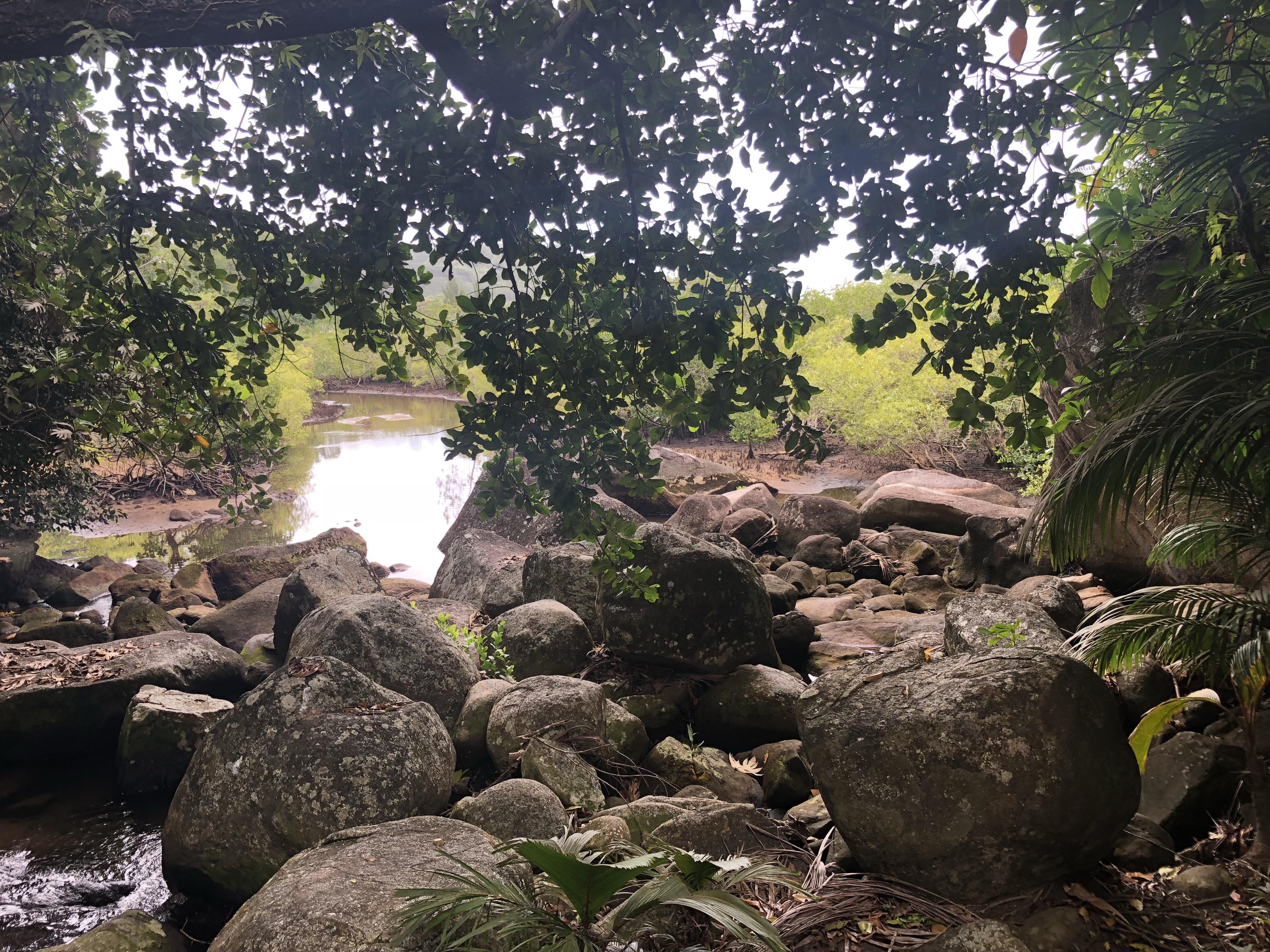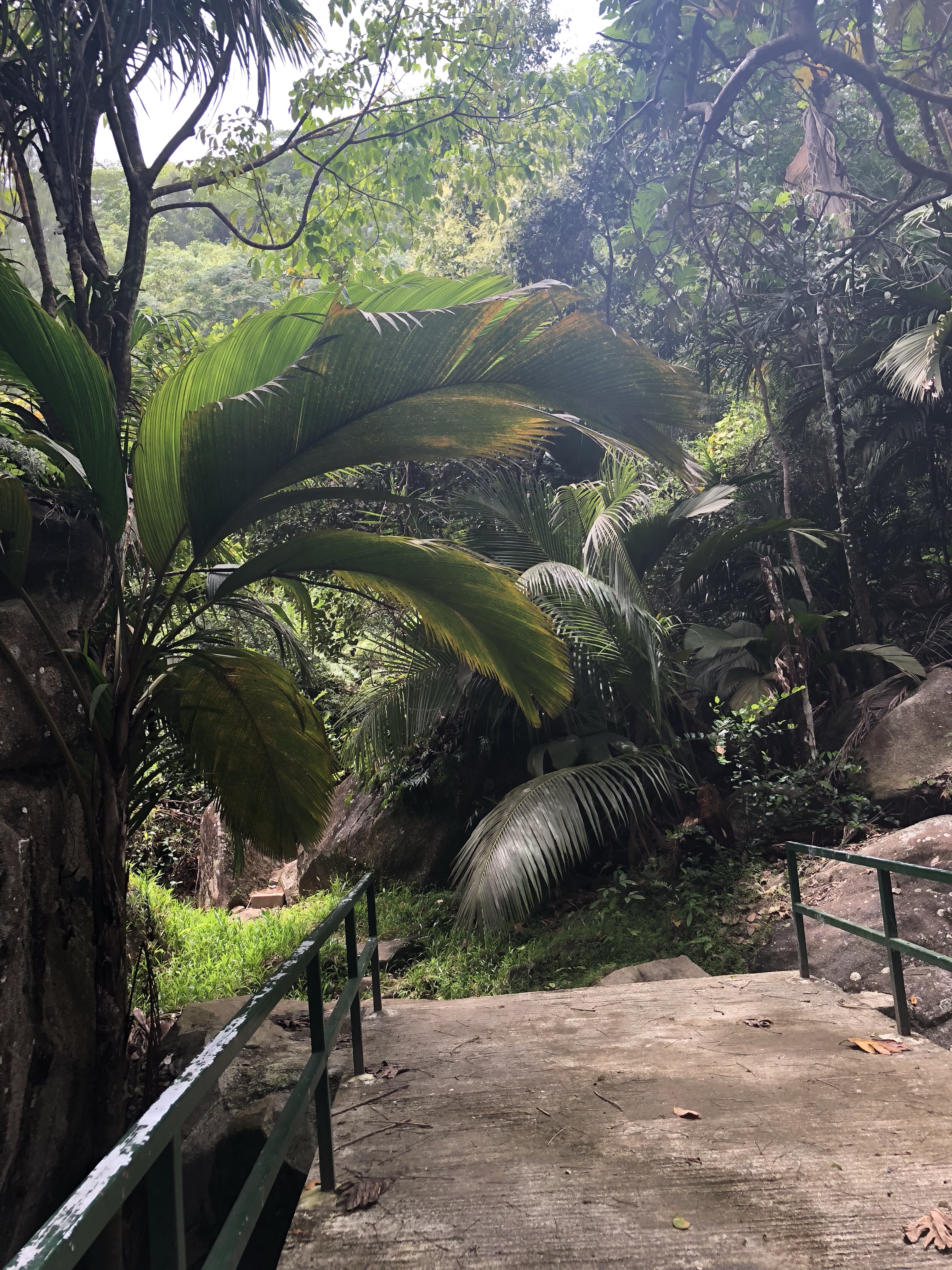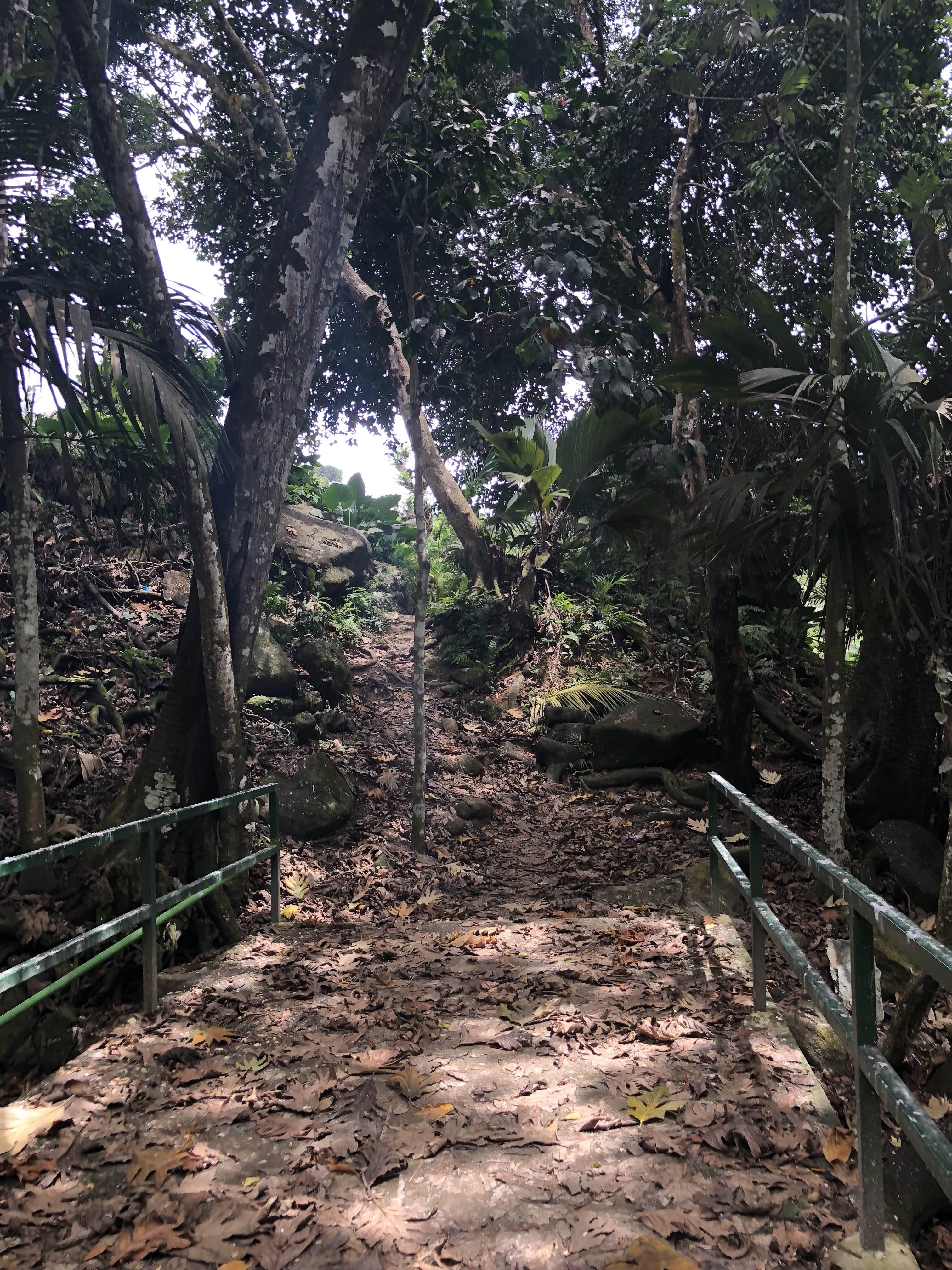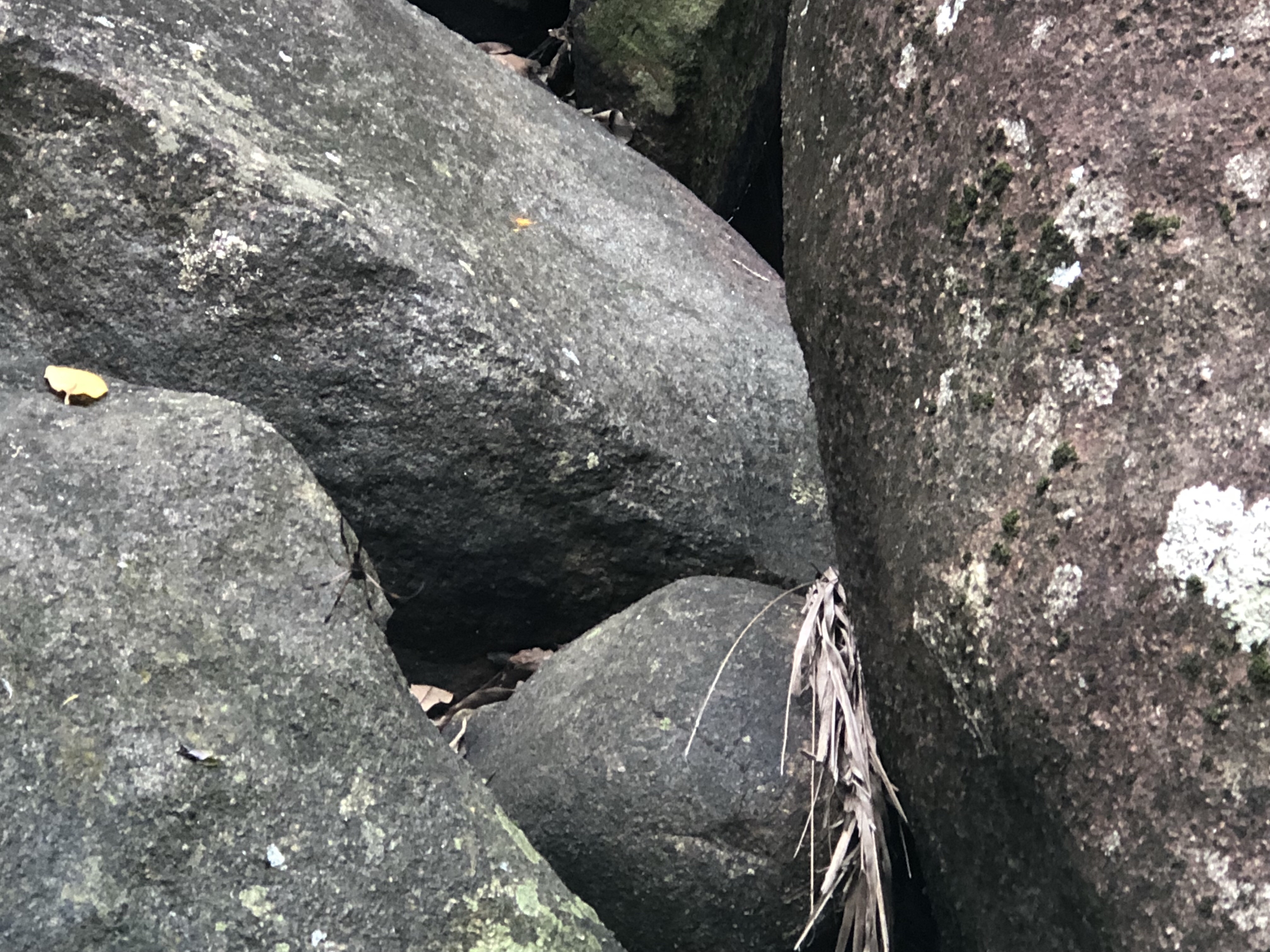 Okay so when in the Seychelles and rain or shine it's still a hot 29 degrees, what do you do!? CHILL BY THE POOL of course!! And that's what we did for a good few hours ordering the occasional cocktail and fresh fruit juice. The fruit juice here is amazing, freshly squeezed right on the spot! I've so far had the pineapple, watermelon and orange! I'm making my way through the list!
Dinner was earlier tonight for us, we decided to "shake it up" a bit and went for a 19.00 dinner. The buffet certainly was not disappointing, it was Indian buffet night, and they had every type of curry you could think of, everything was delicious with plenty of veggie options! One slight criticism is maybe under the name of each dish they could put whether or not it contains meat, as it's always hard to tell. Although staff are more than happy to help should you ask.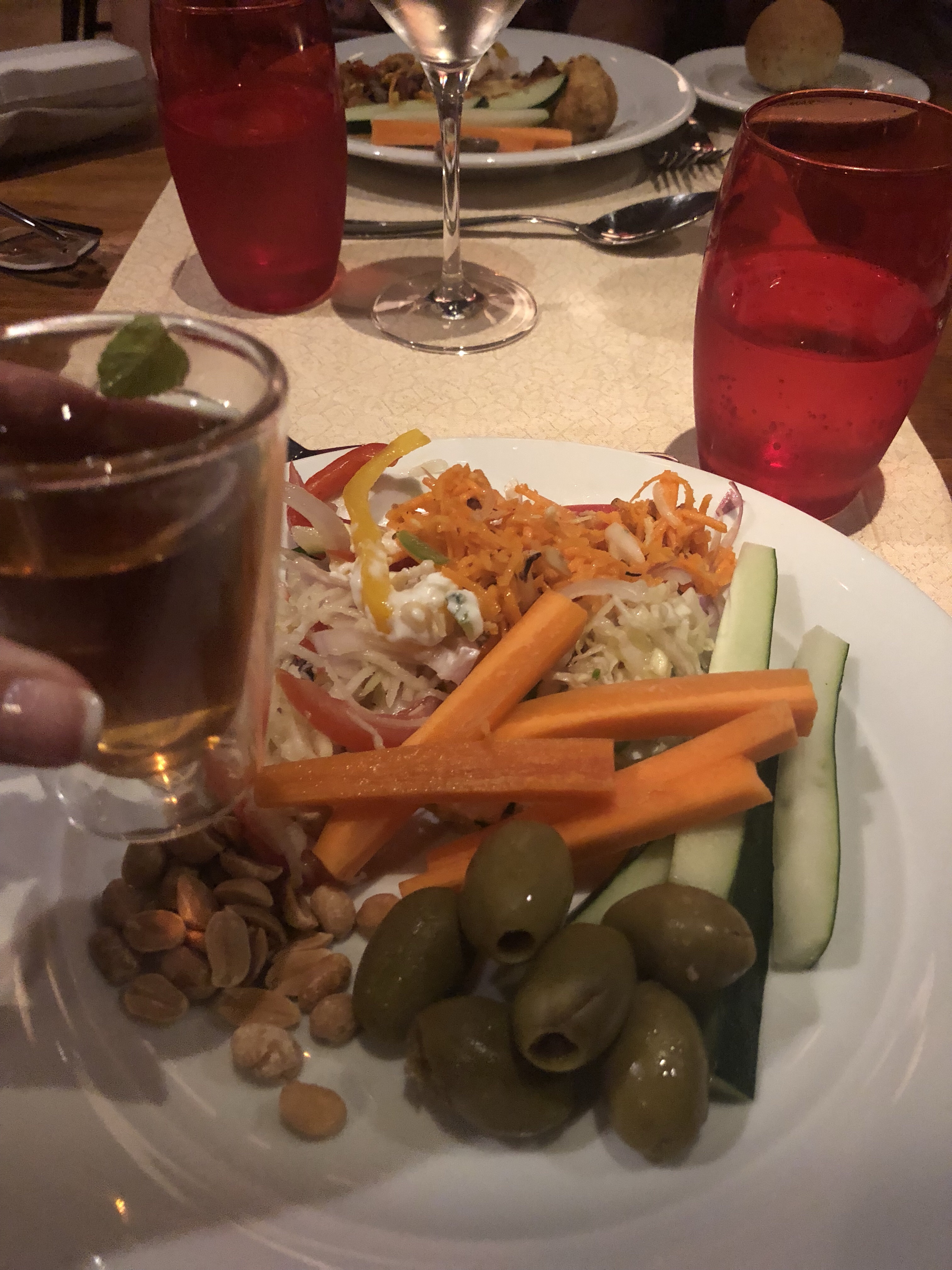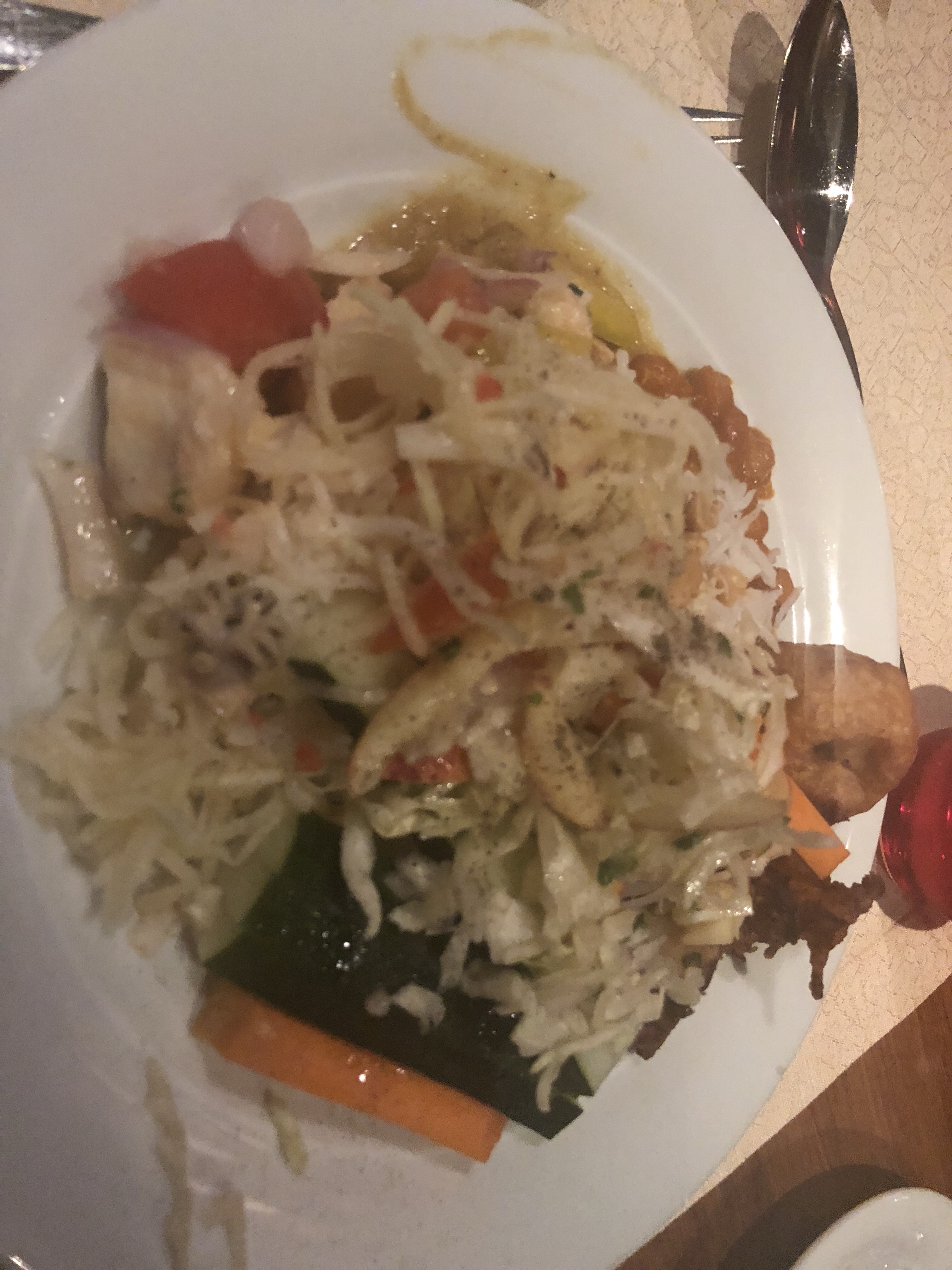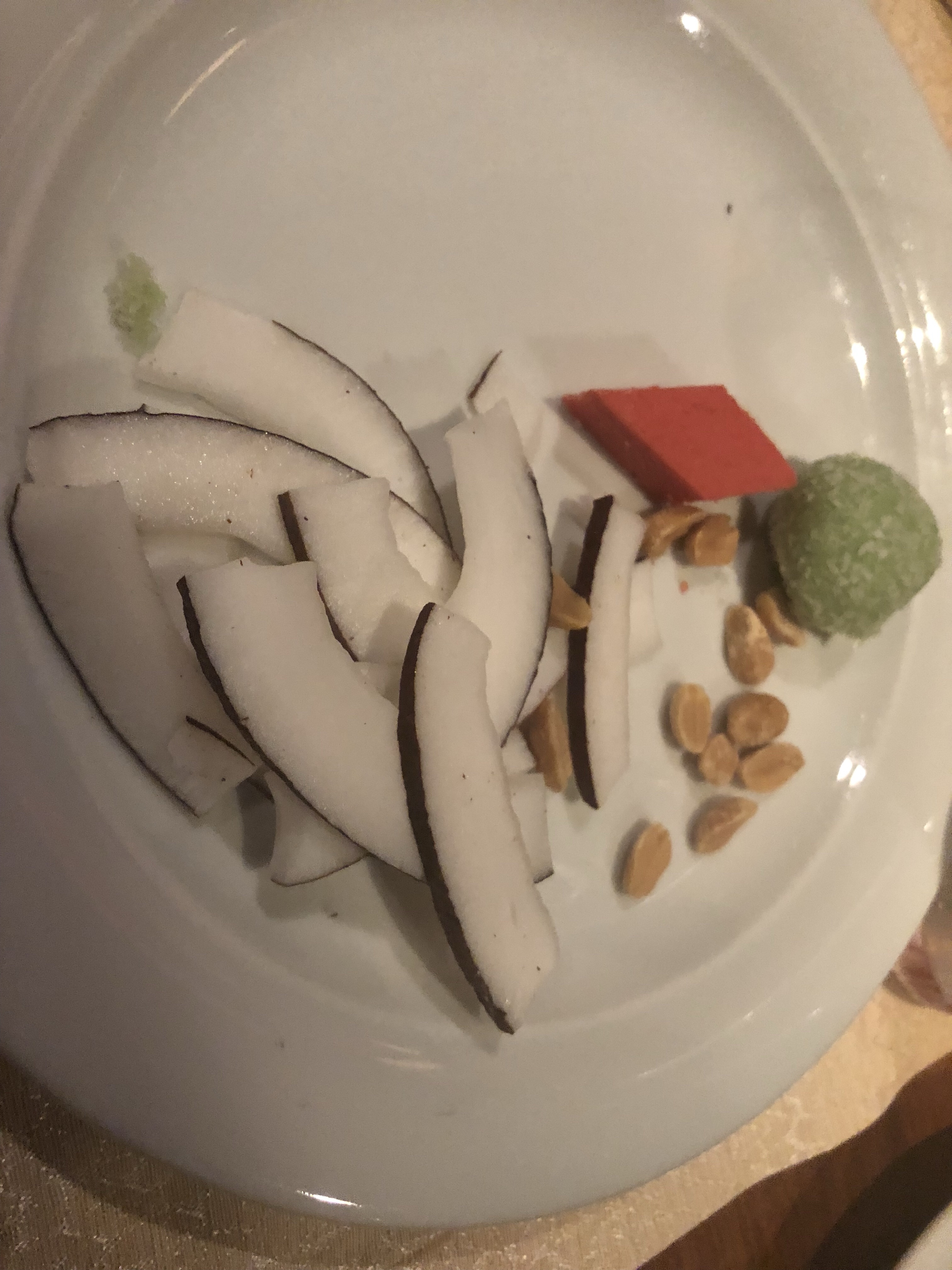 I really enjoyed sampling authentic Indian cuisine that wasn't from the local Indian restaurant, I got to really try some new foods, and they were all delicious! It's made me want to visit India even more!!
Once again the night was finished off with live music and cocktails.
The live music tonight wasn't great (I don't know what Simon Cowell would say) but it wasn't so bad that you couldn't listen to it. And it's nice to have some music to chill out and listen too.
So far I have to say the all the staff here at the Constance Ephelia are so friendly and go out of their way to make sure you are okay. There are many different nationalities working at the resort and I enjoy meeting and talking with them, it has definitely given me the bug to travel more and see different countries.
Ending the blog here for today
Let's see what tomorrow brings, night all
PS
Check out my other travel blogs here