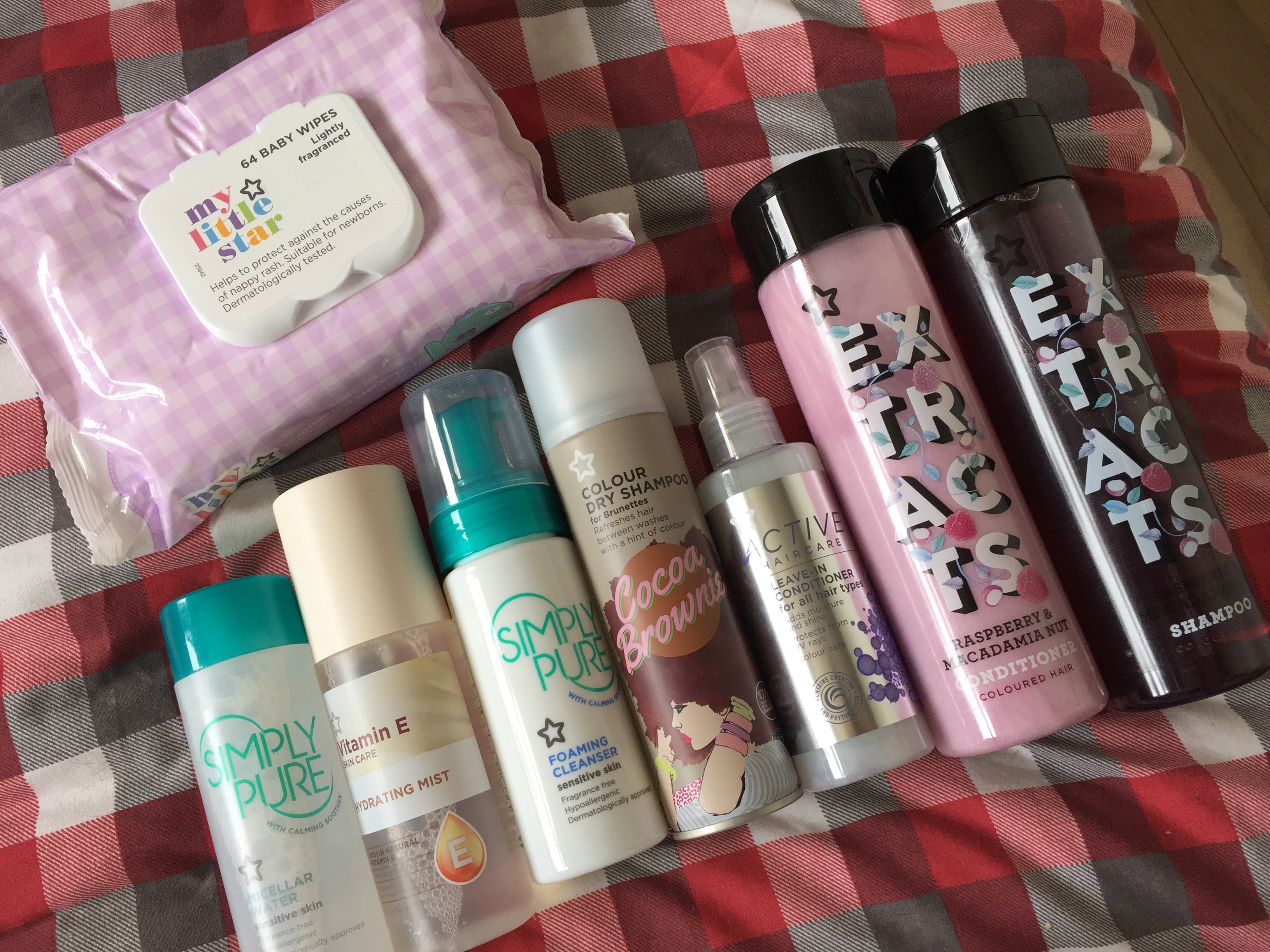 Being a massive animal lover I am always horrified by stories that I read or hear involving animal cruelty. But I am also well aware that the majority of cosmetic products I use HAVE been tested on animals. All the top brands test their products on animals, and as I am snobby when I come to which cosmetics I use, so I end up buying them. 
By pure chance my mum recently purchased a Superdrug own brand shower gel (vanilla and dragon fruit at a cost of 99p!) Well I'm more used to dove, or imperial leather or L'Oréal! So an own brand product wasn't going to cut it. And what if it made my skin come up in a rash or something? No thank you!! But I was curious to smell it, and was pretty surprised by the fact that it smelt really good! The next thing I noticed was that it was not tested on animals!!! Okay who knew that Superdrug did cruelty free beauty!? Time to have a try of the shower gel I think……..
Shower gel used and skin didn't fall off, in fact it felt clean and soft and I have to say I smelt really good.
So this got me thinking, I love animals and hate the thought of testing on animals, and I never knew that Superdrug did cruelty free products. So why not give them try, why not do a week of using Superdrug own brands, which are cheaper than leading brands and are also not tested on animals!
Time for a little Superdrug haul I think!…. so firstly I have learnt that products not tested on animals will have the rabbit symbol which means that none of the products have been tested in animals. However if a product simply says "not tested on animals" that means that the brand doesn't test on animals but the products that are used cannot be guaranteed as cruelty free.
So with that in mind I checked all of my purchased Superdrug items from my mini haul and can confirm that they all have the rabbit sign….. I'm good to go!!!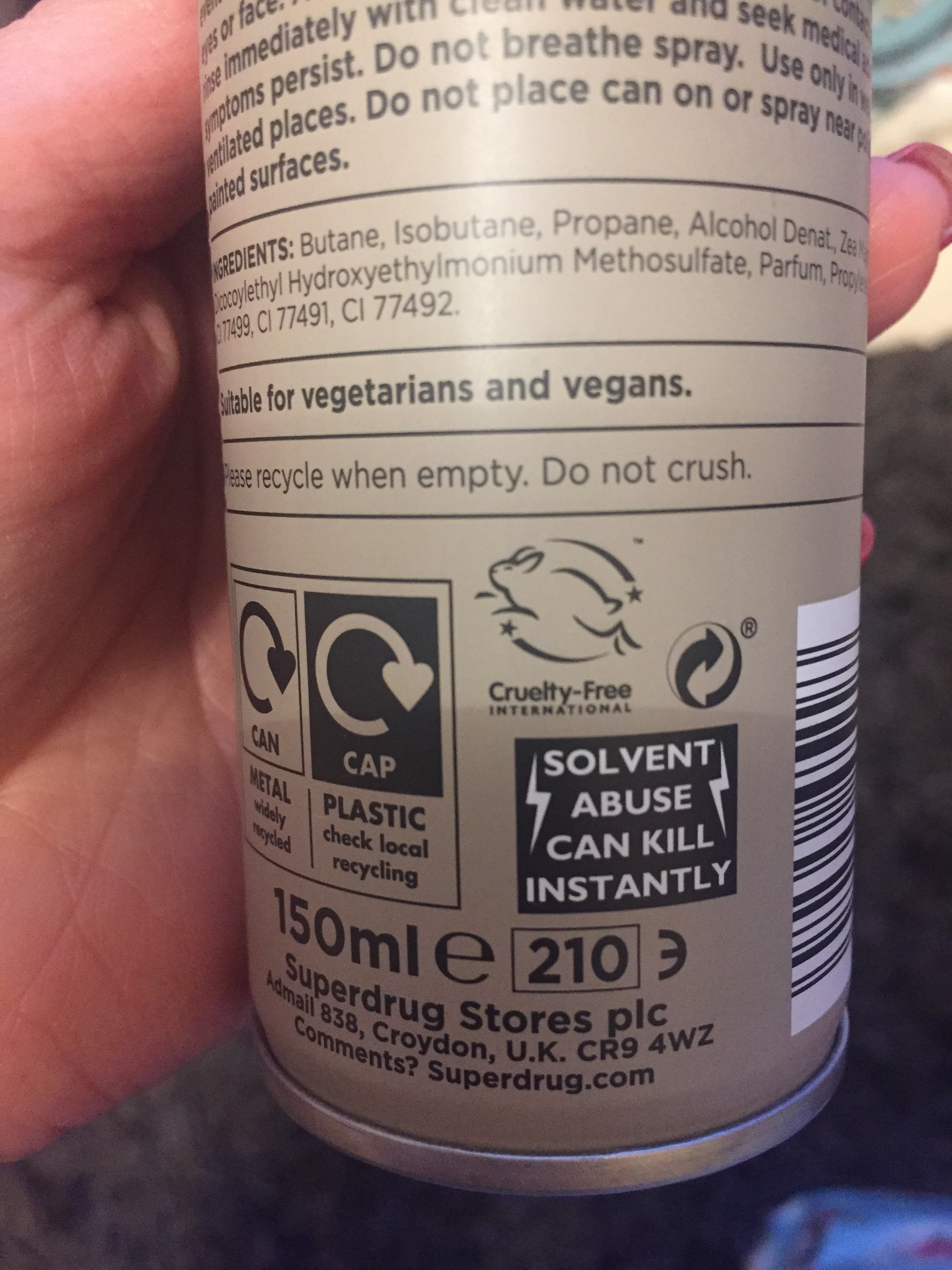 I should actually let you know what I purchased before I give my verdict!!
Okay so in my mini haul was micellar water, vitamin E hydration mist, foaming cleanser, dry shampoo, leave in conditioner and finally shampoo and conditioner for coloured hair along with a pack of baby wipes.
So let's start off with the shampoo and conditioner-I try to wash my hair 1-2 times a week and will use a dry shampoo in between. After I had my hair dyed at shine hair and nails, I again avoided washing it for a week as to preserve the colour. Okay so let's see, I'm using Superdrug own extract collection for coloured hair priced at £0.95p each. Well it smells absolutely delicious for a start it's raspberry and macadamia nut flavour. The shampoo lathers up really well although I did notice some colour coming off when I rinsed it out though, not entirely sure that should happen, and I haven't had that with other branded name shampoos. Next up I obviously conditioned, again smelt lovely, coated my hair well, and I didn't see any colour coming off when I rinsed out. Although I will say that I felt it took a while to rinse out, as in my hair felt a little sticky so I kept rinsing. My verdict on the shampoo and conditioner- I not sure this product was for me, I'm not giving up though and will try a different selection from there range, as perhaps the extract range is a little too basic.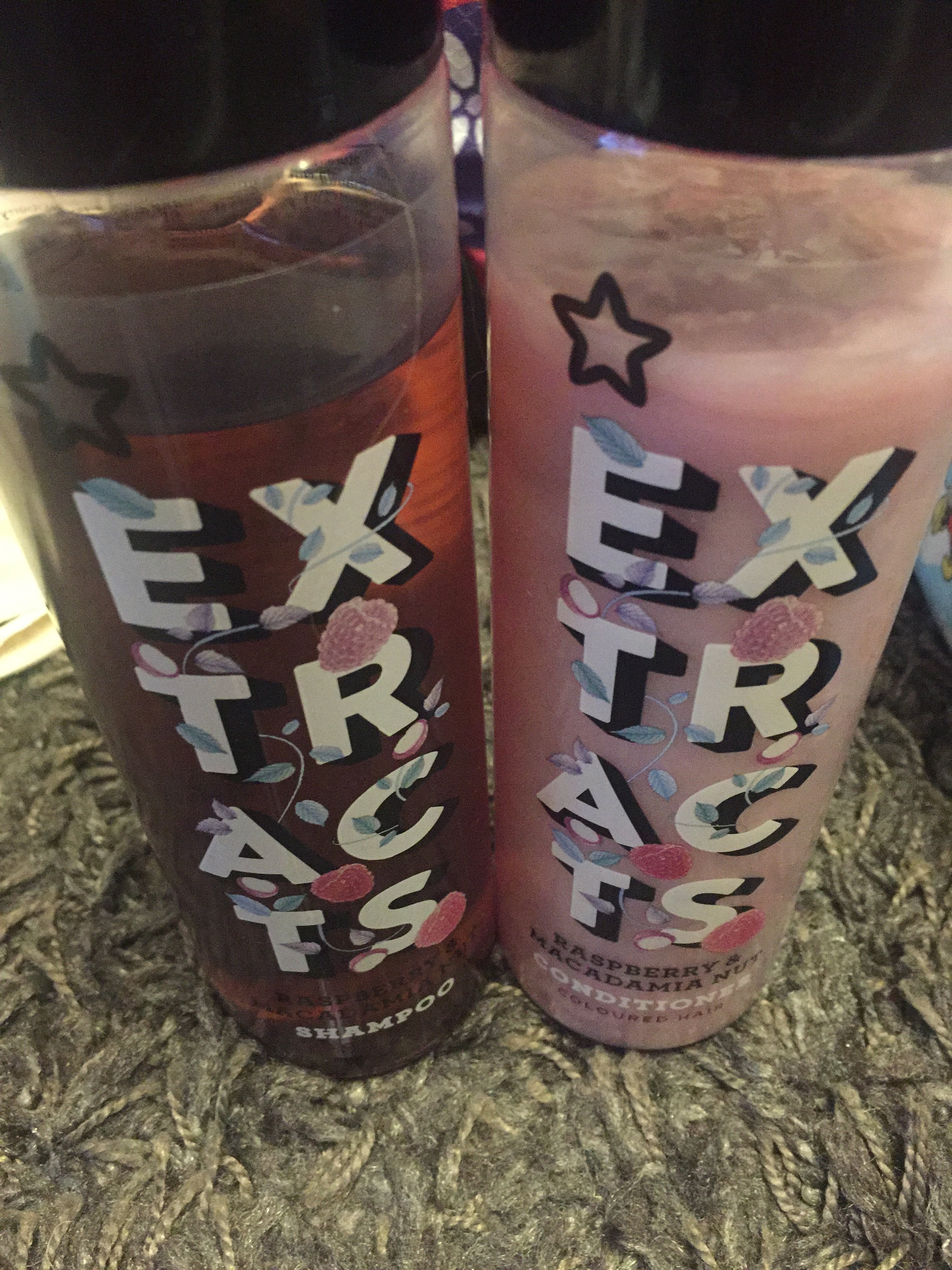 After my freshly shampoo and conditioned hair, I used the leave in conditioner from the Superdrug Active range priced at £2.99. This product was great as it actually made my hair less tangled when brushing, as well as leaving it soft and smelling great! It wasn't sticky and and didn't weigh my hair down or make it feel greasy. My verdict-Definitely worth buying, it comes in cheaper than other products, and leaves your hair feeling well conditioned, without it looking limp and greasy.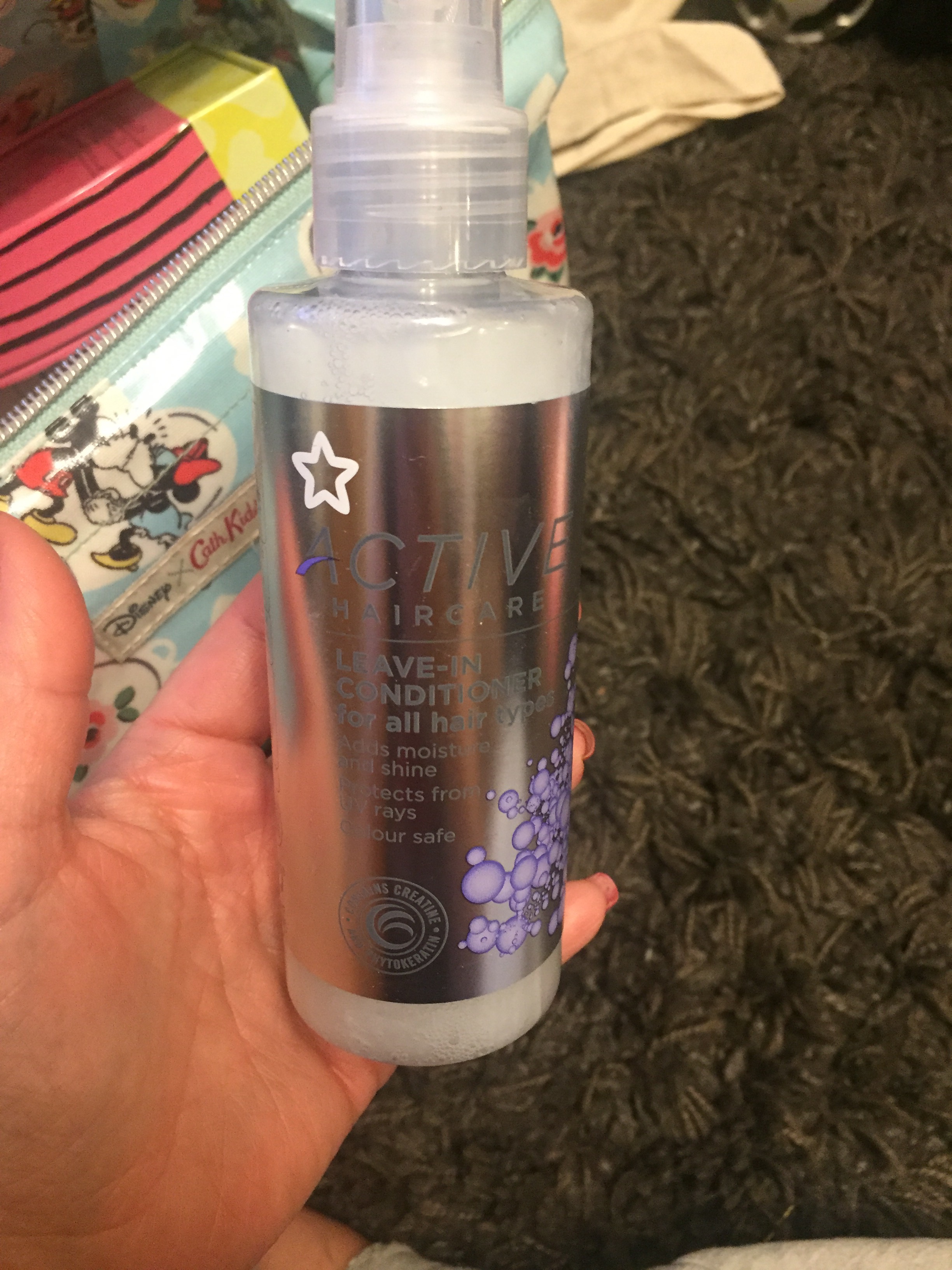 Next is the dry shampoo, Now seeing as I wash my once or twice a week, dry shampoo is my saving grace!! I swear by it, and am usually well stocked with the batiste range. I swear by this product and have never even thought about trying another brand….. especially an own brand! So I got Superdrug colour dry shampoo in Cocoa Brownie, at a cost of £0.98p!….as opposed to batiste at £3.99! Now I have used this product everyday for a week and I ABSOLUTELY LOVE IT!! It does exactly what it's meant too, it smells great, I would not be able to tell the difference between this and batiste if I couldn't see the label! My verdict-This will most definitely be in my shopping basket from now on.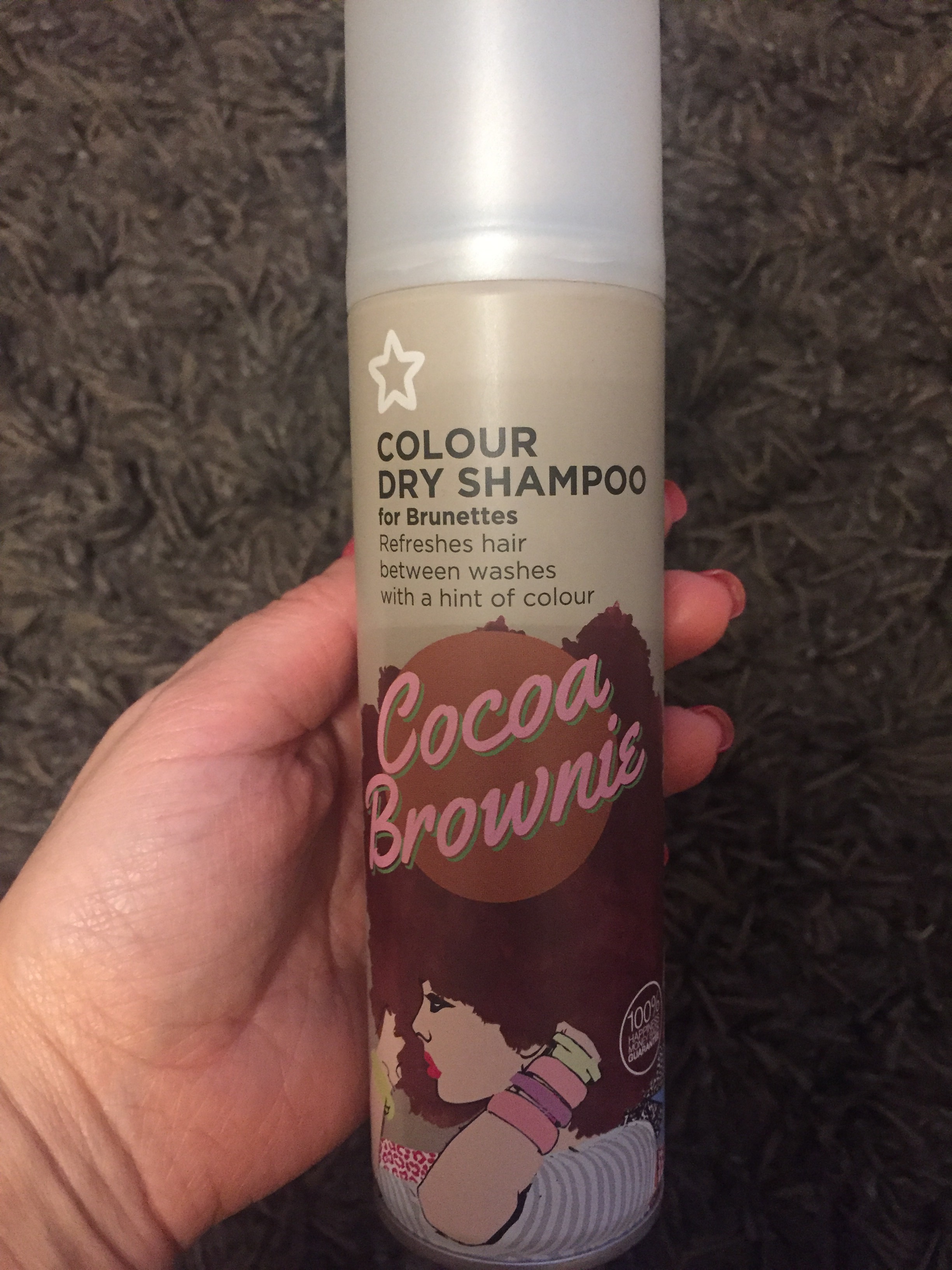 Moving onto the skin care!
My skin care regime is very important, I cleanse tone and moisture everyday without fail! And am used to the products that I use and know that they are compatible with my skin. So I was very reluctant to try own brand sking care! I mean what is my skin falls off!! 
So first, let's take off the make-up with cleansing wipes. Now I go through these like they are going out of fashion, I usually pay between £2.99 and £3.99 for my branded name make up wipes which usually have 25 wipes per pack. This time I decided to go for Superdrug own my little star baby wipes priced at £0.79p for a pack of  64 wipes. Okay I found these to work a treat! They got all my makeup off (even eye makeup!), were gentle on my skin and had a subtle fragrance. My Verdict-Great value for money! Nice product, not sure why I would bother with actual facial wipes when these work just as well!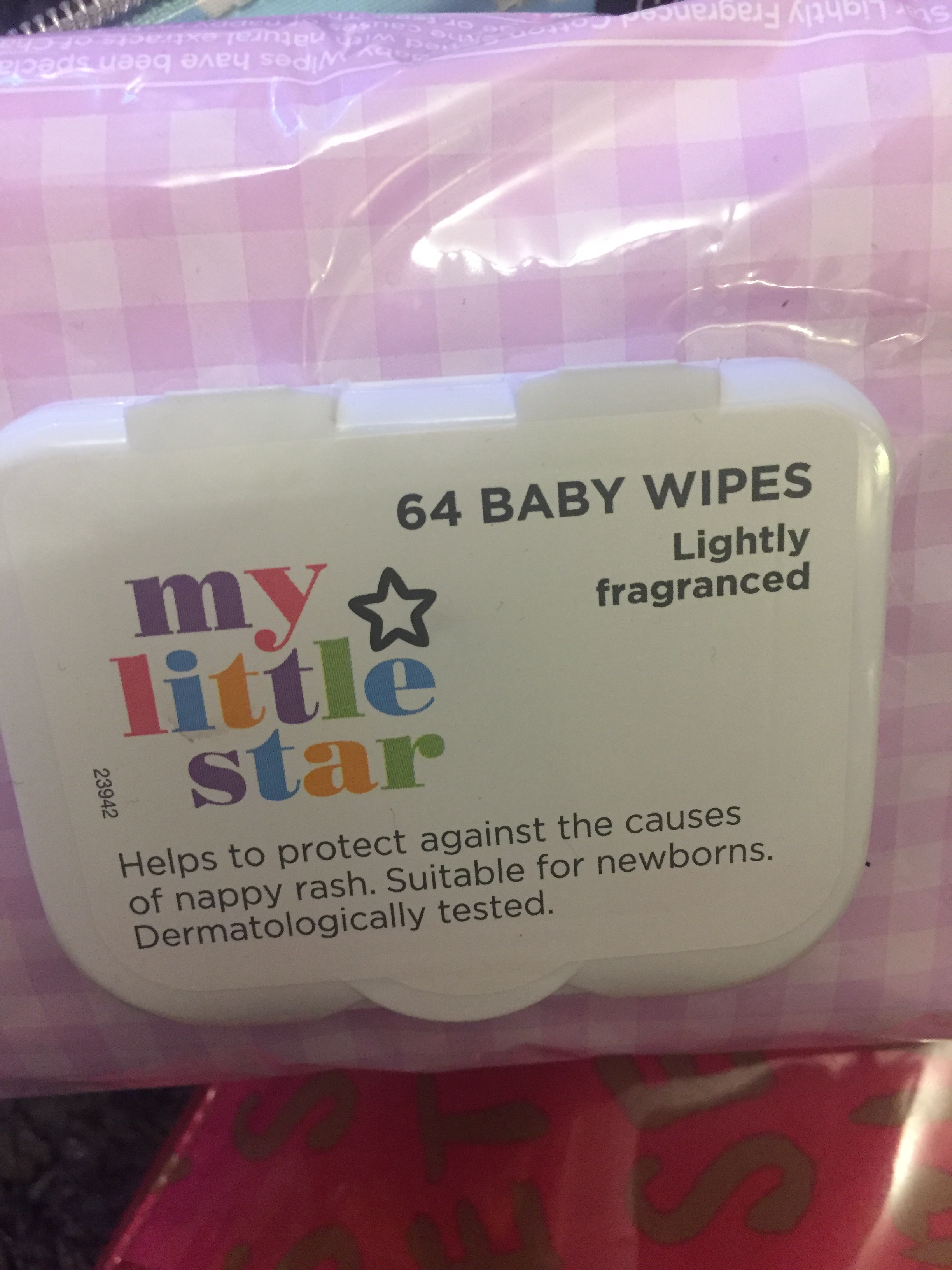 Time for a little foaming cleanser for my face! This is priced at £2.99. Again to be honest I really like this product! It's cheaper than my usual branded product yet does exactly the same thing! My verdict-I'll be using this from now on!!!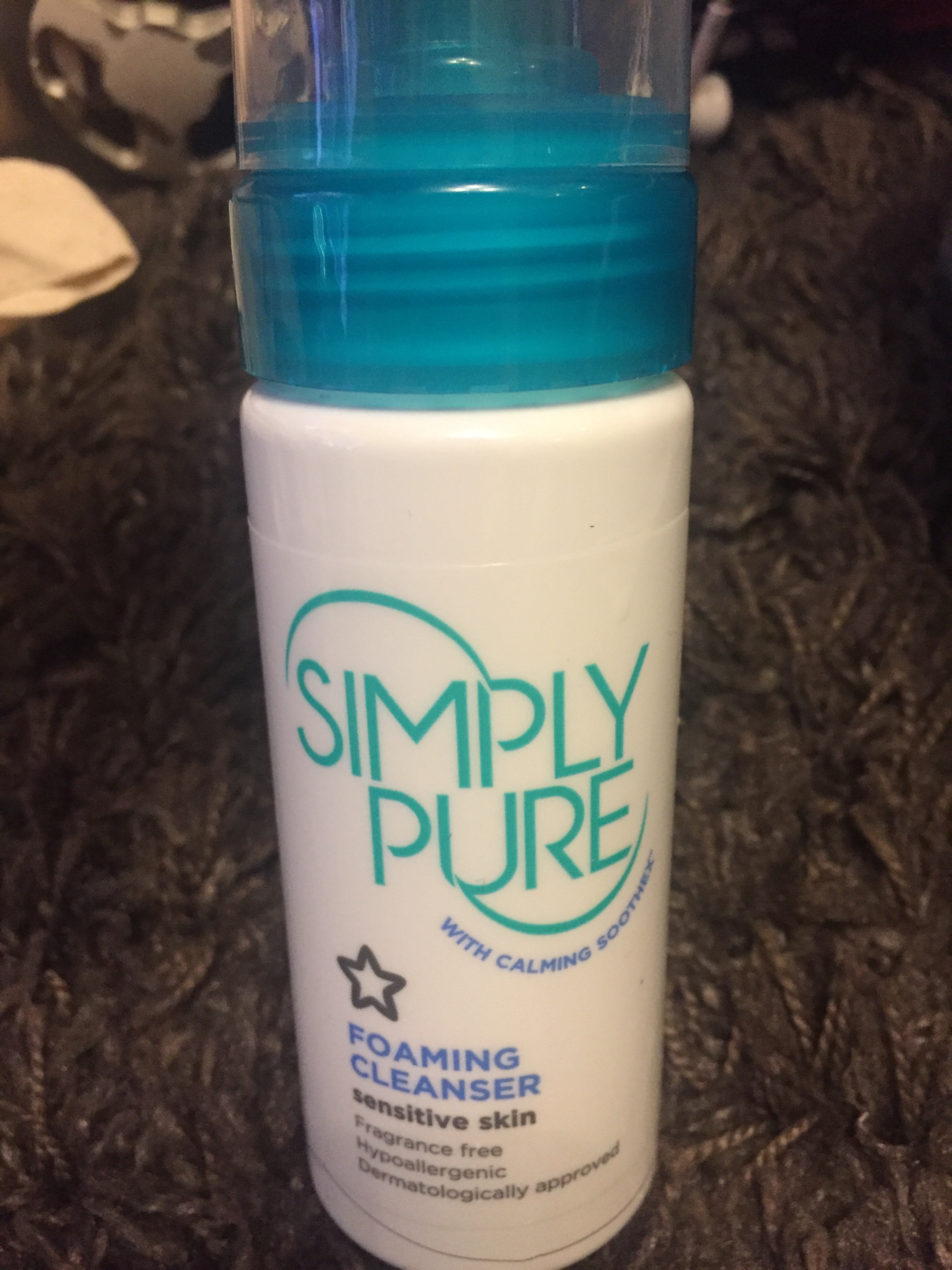 After taking off the makeup, it's time for a cleanse! I purchased simply pure micellar  water priced at £2.99. Well good news because my skin didn't fall off (oh how much of a drama queen am I!!) I really like this product as it left my skin feeling really fresh and clean. It removed excess dirt on the first cleanse, was fragrance free and didn't leave my sking feeling dry or greasy! My verdict- Its going in my basket!!!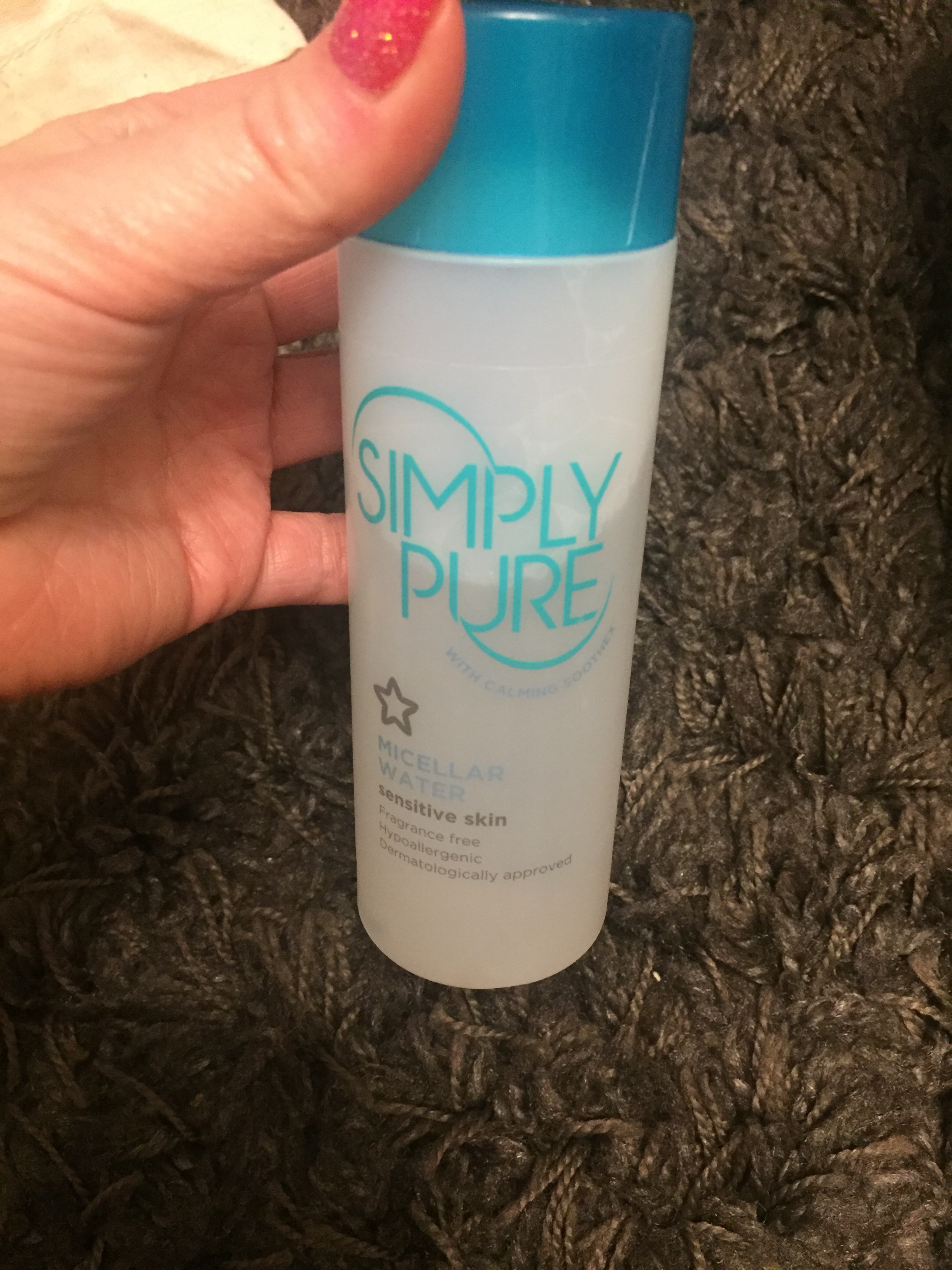 Finally I purchased the vitamin E hydrating spray priced at £2.99. I have started using this in the morning and at night just before bed. It's smells like holidays!!! It's so nice, it brightens up my face, and gives it a fresh looking glow!! It will be a holiday essential for my vacation to Florida in September when I normally go makeup free!!! WHAT!!! So My verdict-How did I cope without this product for so many years!!!…..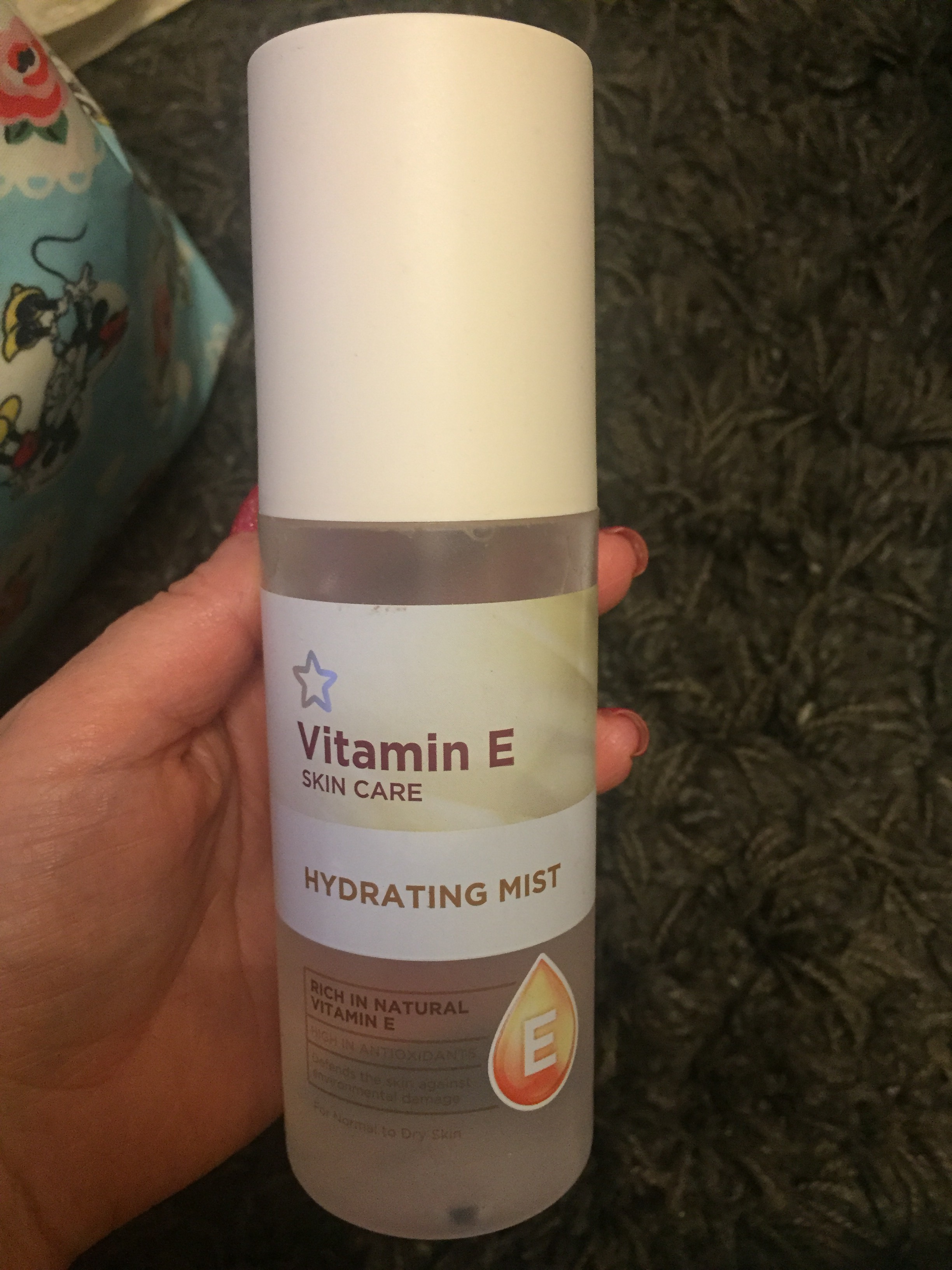 So there we go my Superdrug mini haul of  cruelty free products. I haven't had any reactions to any of them, and with the exception of the shampoo and conditioner all worked brilliantly and will be added to my shopping in the future. 
I intend to do some more product testing on cruelty free products and in time hopefully will find my perfect collection of beauty products which are not tested in animals.
You can find all of the above products at your local Superdrug store or order online.