Happy November!
I mean seriously November already! How? September and October flew by so fast and now we are officially on the countdown to CHRISTMAS!!!!! Oh and my honeymoon which is fast approaching with only 30 days to go!! And yes I am also now on official countdown for that too!
So far I have had a busy, productive and fun autumn, which was always kind of my plan anyways, because autumn is my favourite season! Not sure I've ever mentioned that before……. But once the season arrives I always try to fit in as much as possible. I mean autumn dates, who doesn't love them right?!
My November diary is just as busy if not busier than September and October and completely packed with only 2 spare Saturdays and no Sundays. I'm literally trying to fit in as much as possible before I leave for my honeymoon at the beginning of December.
Speaking of honeymoon – I can't believe that it's almost here, I'm so excited as I've waited almost a year for it to arrive. However I am having panic moments over leaving Hunter! Yes crazy overprotective dog mum alert! But this will be the longest that I have been away from him since we picked him up over 2 years ago. I know I'm going to miss him like crazy, there will probably (definitely) be tears when I leave him, and I will secretly be counting down until I can have cuddles with him (I definitely wasn't lying when I said crazy dog mum!) However Hunter I know for a fact will be well looked after and spoilt by my mum & dad who will be looking after him for the duration of my trip. Basically they are the best parents in the world, because as cute as he is, he's a handful and super needy, so they will have there hands full with him, that's for sure. But can we just appreciate how cute he is (yes okay I'm biased I know)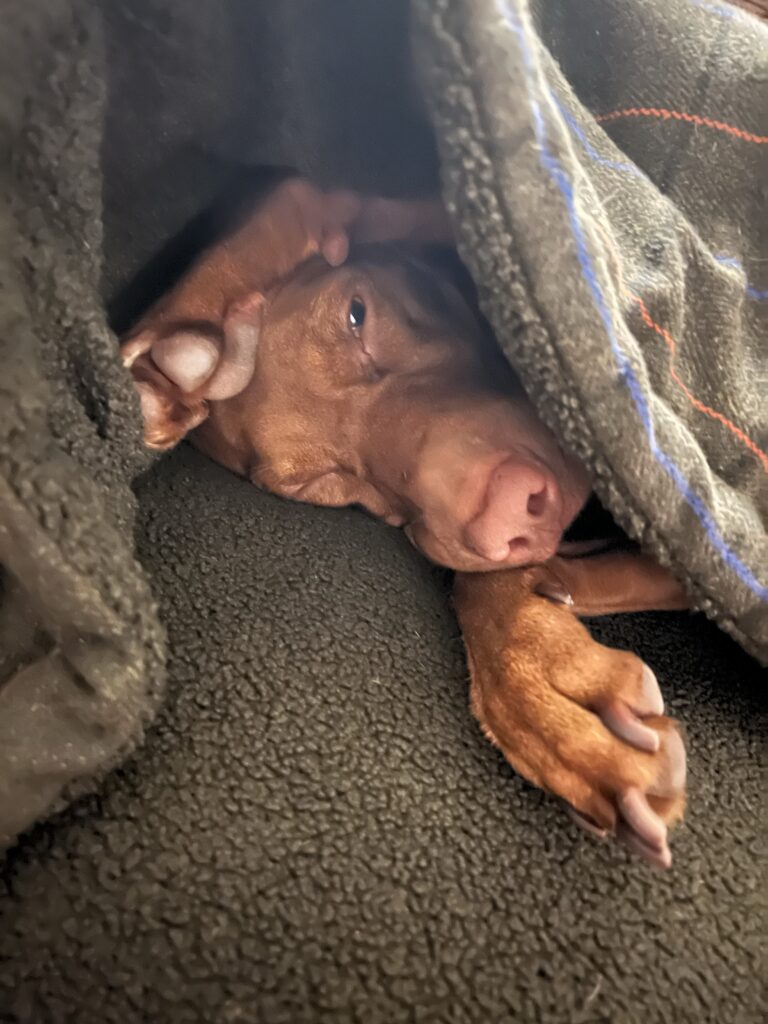 Luke and I return from our honeymoon the week before Christmas, so the plan is to have all my presents bought and wrapped leaving me time to chill and enjoy the festivities before the big day arrives. So far I have bought 2 presents, so I have lots more to get and I feel like time isn't on my side!!
It's going to feel a little weird to be honest leaving England in December for a 10 day trip. I love the Christmas season and love embracing all the cute festive things you can do. This year it will be so strange to not be watching a Christmas movie a night, drinking Baileys and wrapping my presents whilst listening to Christmas tunes. It will also be so strange being somewhere warm in December!On a plus side, the Christmas tree and decorations are going up early, just so I get a chance to enjoy them. I just hoping that there is a selection of Christmas movies on my inflight entertainment, that will just make my day!
And all that aside I really really am super excited for my honeymoon and spending time with Luke (where it's quite possible we'll sit and chat about Hunter and watch clips of him when he was a puppy!) Yeah we're kind of just a pair of crazy weird dog pawrents……