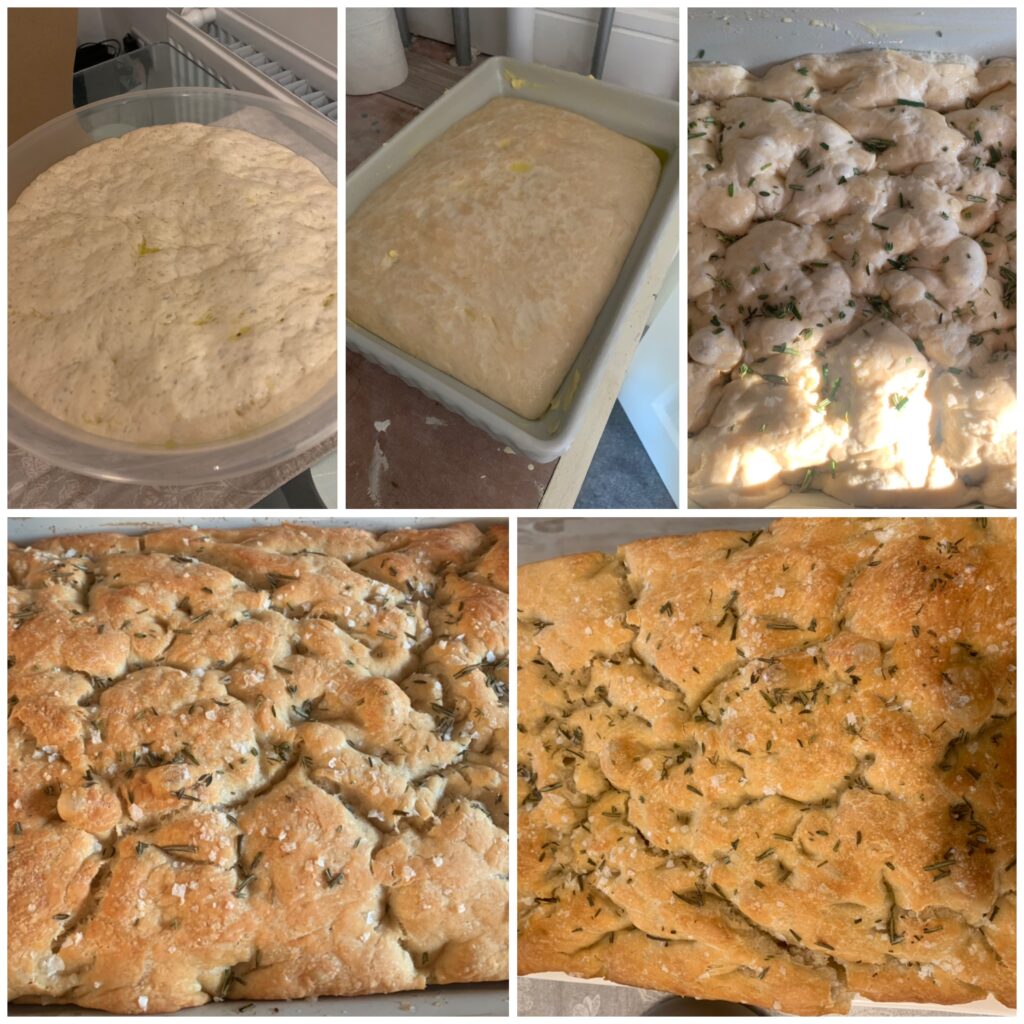 Hello, and happy Tuesday, and hello short 4 day week!
Today I'm back and wanted to share another food blog post that I have recently discovered, tried and tested.
This mini food recipe is for something that I personally love to eat (and can eat a lot of) – Focaccia bread!
Now to be honest, this isn't the healthiest of recipes, but seriously does it hurt to have a little of what you fancy occasionally?
This recipe is probably super easy to most people but I'm no Mary Berry so I found this slightly more difficult than most of the recipes I try, but at least I tried and the turn out was amazing (if I do say so myself)
Oh and the smell of fresh bread filing the house – is there anything better?
Of course this is NOT my recipe, I found this on a website called Bon Appetite (credit where credit is due)
This Recipe for 10/12 servings
Ingredients
1 envelope active dry yeast – (I used a Sainsbury's brand)
2tsp. honey
5cups (625 g) all-purpose flour
5tsp Sea salt
6Tbsp extra-virgin olive oil
4Tbsp. unsalted butter
Flaky sea salt
Step 1 – Whisk one ¼-oz. envelope active dry yeast(about 2¼ tsp.), 2 tsp. honey, and 2½ cups lukewarm water in a medium bowl and let sit 5 minutes (it should foam or at least get creamy)
Step 2 – Add 5 cups (625 g) all-purpose flour and 1 tbsp sea salt & mix with a spatula until a shaggy dough forms.
Step 3 – Pour 4 Tbsp extra-virgin olive oil into a big bowl that will fit in your refrigerator (I actually put mine next to a warm radiator which worked) as the dough is going to rise! Transfer dough to bowl and turn to coat in oil. Cover with a silicone lid or plastic wrap (I used cling film) and chill until dough is doubled in size (it should look very bubbly and alive), at least 8 hours and up to 1 day.
Step 4 – Generously butter a baking pan, Pour 1 Tbsp extra-virgin olive oil into center of pan. Keeping the dough in the bowl and using a fork in each hand, gather up edges of dough farthest from you and lift up and over into center of bowl. Give the bowl a quarter turn and repeat process. Do this 2 more times; Transfer dough to prepared pan. Pour any oil left in bowl over and turn dough to coat it in oil. Let it rise, uncovered, in a dry, warm spot (like near a radiator or airing cupboard) until doubled in size, at least 1½ hours and up to 4 hours. I used my airing cupboard.
Step 5 – Place on a rack in middle of oven; preheat to 230 degrees. To see if the dough is ready, poke it with your finger. It should spring back slowly, leaving a small visible indentation. If it springs back quickly, the dough isn't ready. Lightly oil your hands. Dimple focaccia all over with your fingers, like you're aggressively playing the piano, creating very deep impressions in the dough. Drizzle with remaining 1 Tbsp. extra-virgin olive oil and sprinkle with flaky sea salt. Bake focaccia until puffed and golden brown all over, 20–30 minutes.
Step 6 – Remove from oven, let it cool, eat and ENJOY!
I have made this recipe 3 times now, first time went really well and I was super proud of my myself, second time I left it to sit for too long and it ended up being too crunchy, and the third time went like a dream.
Oh and my top tip – you should DEFINITELY accompany this with home made pesto – check out the recipe I tried out here. Once you try both of these I guarantee you won't be going back to shop bought anytime soon.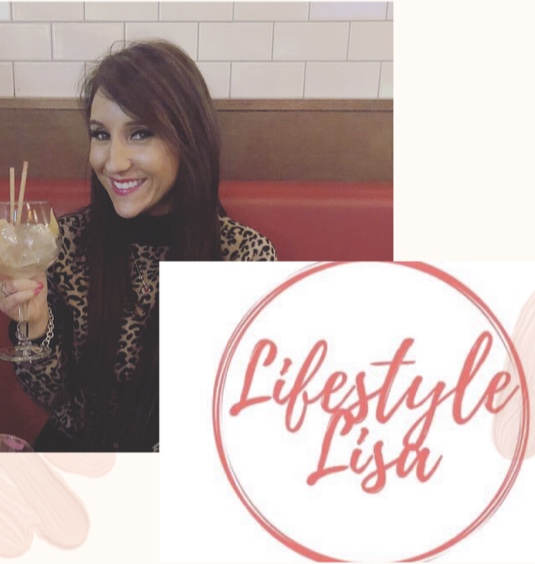 @thelifestylelisa