Friday's, don't you just love them!! And to celebrate that Friday feeling I think it's time for another recipe!! And YES today it's my homemade pesto made with just 7 ingredients!!
It just so happens that I love pesto, and would usually buy shop bought, except 2022 is my year for trying to make more food from scratch! Which means it's goodbye to the store bought jar and hello fresh homemade!
This is quite literally the easiest recipe ever!!! And as you all know by now, I like to keep things easy with very little hassle!!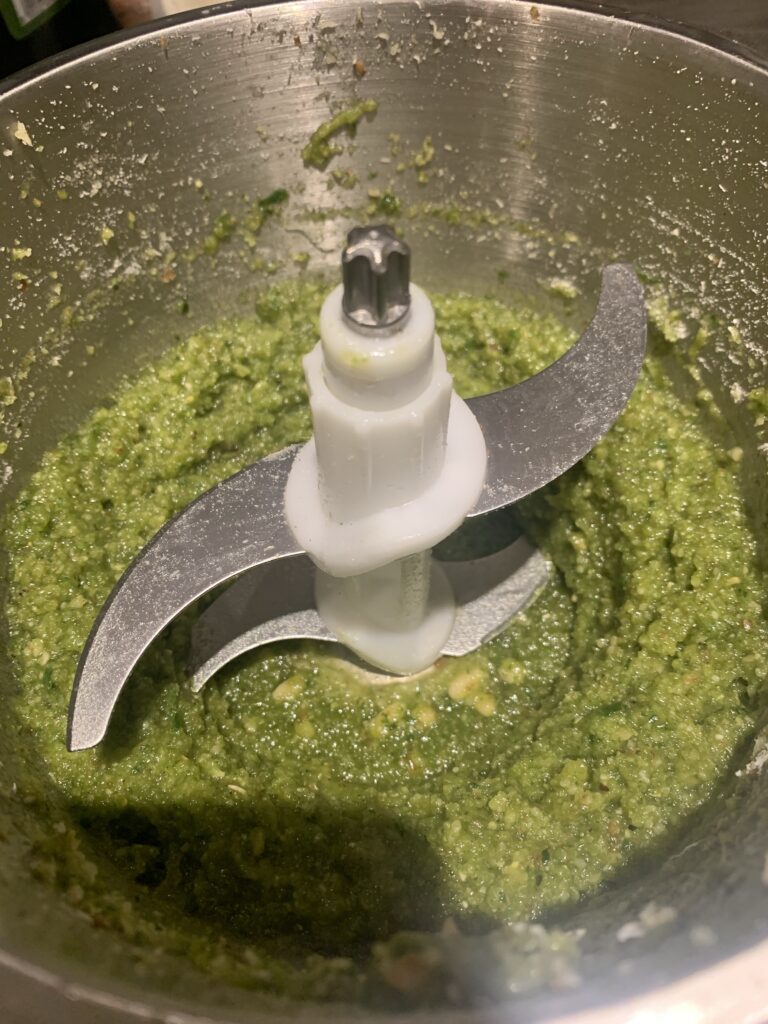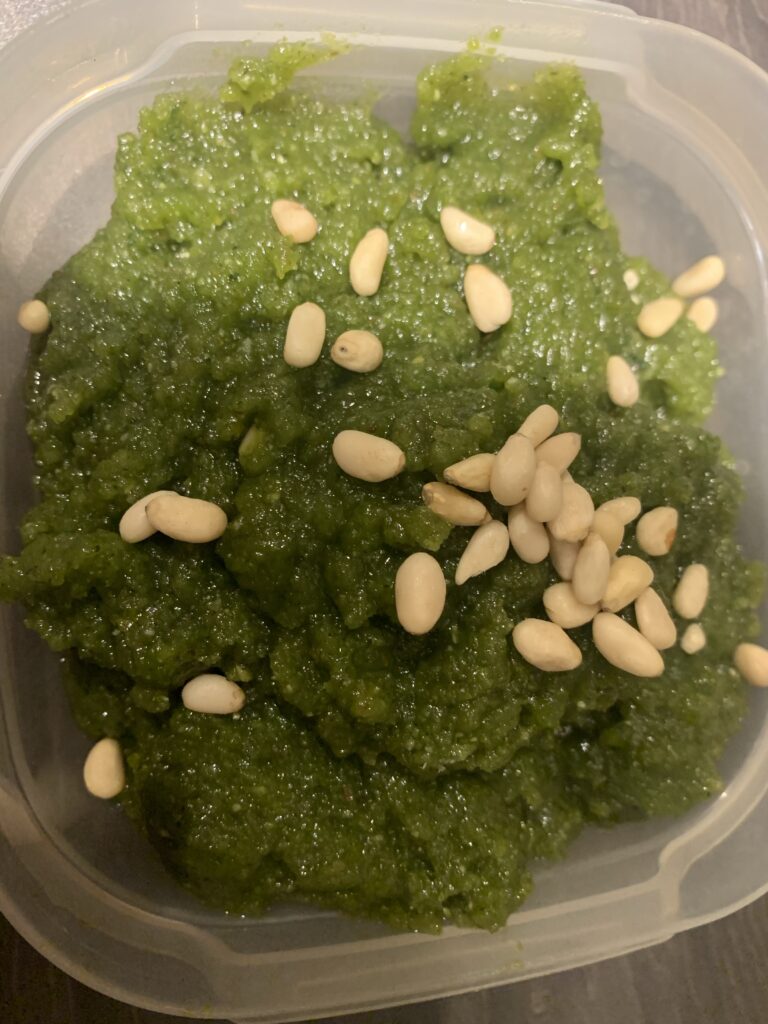 Recipe
1 30g packet of basil (you only need the leaves)
64g grated Parmesan cheese
1/2 cup of olive oil
43g pine nuts (can be substituted for walnuts- I use a mixture of both)
3 cloves garlic
Salt & pepper to taste
Method
Throw everything into your food mixer and mix until everything is blended and you have something that resembles pesto!! Taste and add more seasoning if required. Garnish with pine nuts and serve!!
HOW simple is this, to be honest I won't buy store bought again, as this is far tastier in my opinion.
It's so quick to do, I think it literally took me 15 minutes! It's a huge hit in my household, and with summer fast approaching this is perfect to rustle up for a picnic, or bbq, or just to enjoy sitting outside with some fresh crusty bread and a chilled glass of Prosecco!!