There are just 107 days left until I walk down the aisle and say "I do" to Luke which is kind of still a way off but also isn't! So I thought I should do a little update wedding post.
How's it going then?
Well Luke and I have been attending church since June, we actually have to travel to Norfolk one Sunday every month (2hours & 15 minutes there and 2 hours 15 minutes back) to attend a one hour church service in the church we are getting married in. This was something I was aware of, but didn't quite fully take into consideration how time consuming it was going to be. I absolutely understand the reasoning behind it of course, if nothing else it's curtesy, neither Luke or I live anywhere near Norfolk so of course we should go to introduce ourselves and get to know some of the locals who attend. It's unfortunately just such a long way to go, plus I have to get someone to look after Hunter, as we are away from the the house for around 6 hours by the time we travel there and back. But still once a month Luke and I leave our home at 7am on a Sunday to attend Sunday service.
As I have previously mentioned and written about, I picked out and tried on my dream dress back in April (blog post here). I feel like there has been such a lack in correspondence with the dress shop since I walked out of there 6 months ago, it's actually very disappointing. I had such a lovely day at Adella bridal during Covid restrictions, trying on dresses and eventually choosing my dream dress. But since I walked away after putting down my deposit I have heard nothing from them. Whilst I never expected a weekly email or Instagram message from them, I did expect some sort communication, maybe an update on how long my dress would be or estimation of when it might be in, or even just a message to see if I had bought my shoes and accessories yet. Anything would be better than hearing nothing for 6 months, and instead me having to message them and not getting a reply! It makes it far more stressful than it needs to be. So whilst Adella bridal has the most beautiful dresses and booking a private slot here was an amazing experience, the lack of follow up communication has unfortunately made the experience less enjoyable.
In terms of suppliers Luke and I now have a photographer in place (finally). She is lovely and was actually there when Luke and I got engaged, to photograph the whole thing. So it makes it extra special and it's also nice that we already have that rapport with her, it makes everything a whole lot less awkward on the day. We have also booked our videographer (yay) we watched a lot of his work on YouTube and decided he was the one for us! He has also worked alongside our photographer as well, so they have a good bond and know how each other works which is good.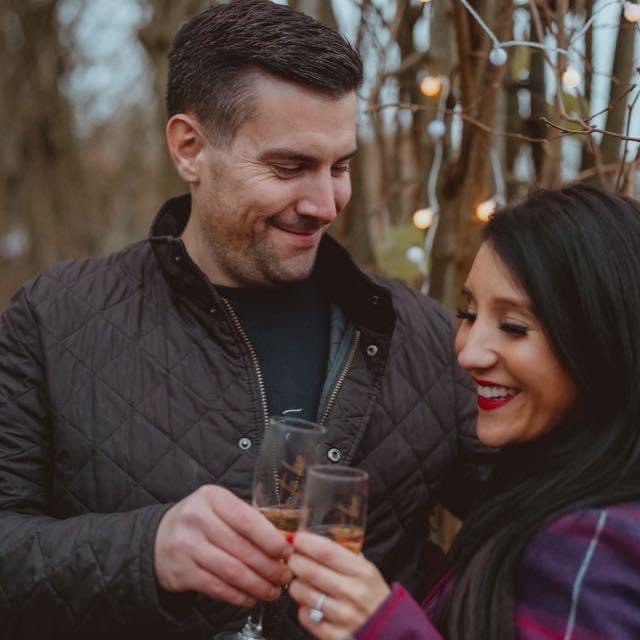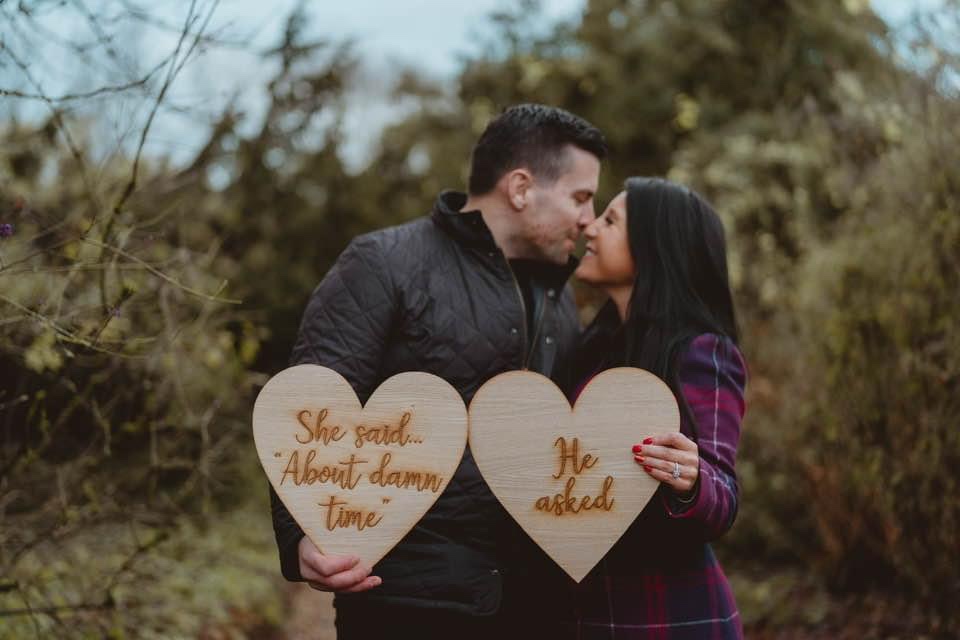 In true Lisa style I changed my bridesmaids dresses – and I'm so glad I did! As we are having a winter wedding our colour scheme is very rich colours which compliment that season. My original plan was to have my four bridesmaids in one colour dress and my maid and matron of honour in another, thinking that the colours I chose would work together. Wrong…… the colours just clashed big time! I knew I didn't like the colours together but left it until September to decide that I had to change the four bridesmaids to the same colours that both the maid and matron of honour are in (I bought the dresses in May) Luckily to the company I purchased all the dresses from said they would take back the unwanted dresses which went from 4 to all 6, as I also slightly changed the style of the maid and matron! Now I have all bridesmaids in the same colour and have scrapped one particular colour from my colour scheme altogether!……………Trying to write all of that without giving anything away was more difficult than I imagined!
I have also purchased in my opinion the most stunning flower girl dresses! I am in love with them, and they complement the bridesmaid dresses perfectly.
I think the final important thing to do for us is to speak with the florist, she's out florist and is booked out for us but I haven't as of yet spoken with her as I was so undecided with the colour scheme. Now I'm settled on that we can chat all things flowers!
And now it really is just the little personal touches and add on's that we need to do.
So I would say we are 90% there, which isn't bad going!