Day 3 – Tuesday
I woke up this morning not as groggy as yesterday although Hunter was still a pain most of the night and did nothing but move and fidget about, and even though I swapped sides with Luke he still seemed to gravitate towards me! Lucky he is super cute, and I love him!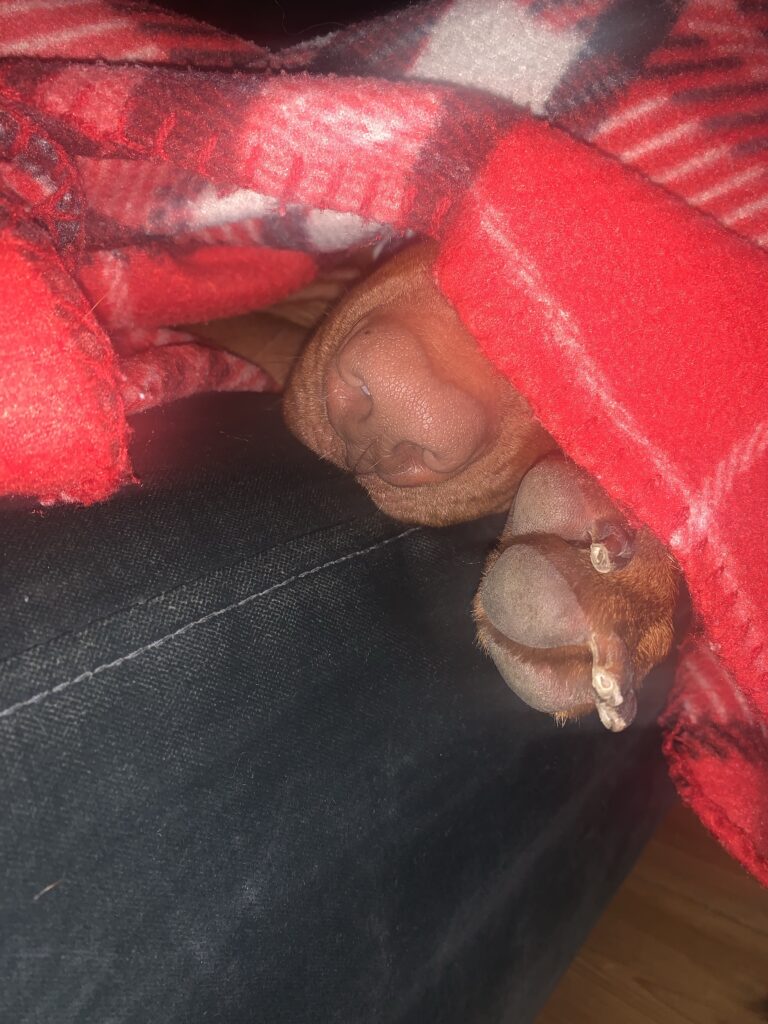 Okay, so it was an early 06.45 alarm this morning as we were heading to my favourite place in Cornwall (so far) Padstow! I fell in love with Padstow last year for it's beautiful scenery and surroundings, and so it was understandable that I couldn't wait to get back there this year.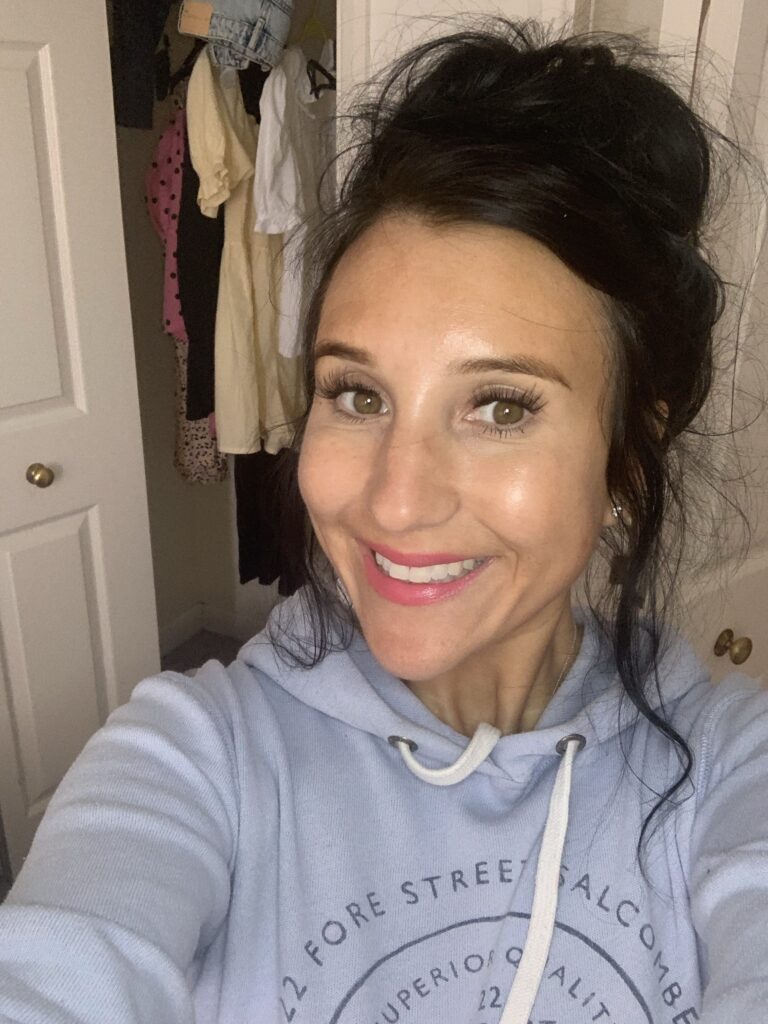 Doing things slightly different this year, it was decided that we would drive to a place called Rock park up in the car park and get the ferry over to Padstow. Last year we didn't do this and even early in the morning the car parks of Padstow were packed and trying to locate a driving space was challenging. This idea was far better as the car park at Rock had plenty of spaces and the ferry only takes about 10/15 minutes!!
Full ferry information can be found here
The weather was a little fresh today however it was brighter than it had been on previous days, and that meant it was playsuit time although i did change playsuits about 3 times as they all were a bit too summery, and even though its August and technically summer, its way to chilly to embrace the summer vibes!
Arriving in Padstow just before 10am, I was surprised to find it SO SO packed, the harbour was so crowded, and I literally couldn't believe how busy it was!! Far busier than Padstow was last year, like I have mentioned previously, Cornwall this year is super super busy, it seems everyone has picked it for their summer staycation.
Although I like Padstow I have come to realise that there isn't actually an awful lot to do, and after a while it becomes I guess a little bit the same. The queues for the restaurants and even pasty shops were a long 20 minutes plus, and unfortunately Luke and I are very restricted because of Hunter and I don't think I noticed it as much last year as I am this year. So Luke and I had a walk around the shops 5 times to pass some time whilst the others did some crabbing, and to be fair Hunter was in his element as he loves meeting and sniffing and playing with other dogs. He just gets restless if we're not on the move, so we have to keep going.
Luke and I managed to grab some lunch on the go from the seafood stall located near where the ferry docks and leaves. We had 2 delicious (but small) prawn salads which cost £14 for both (a little expensive?)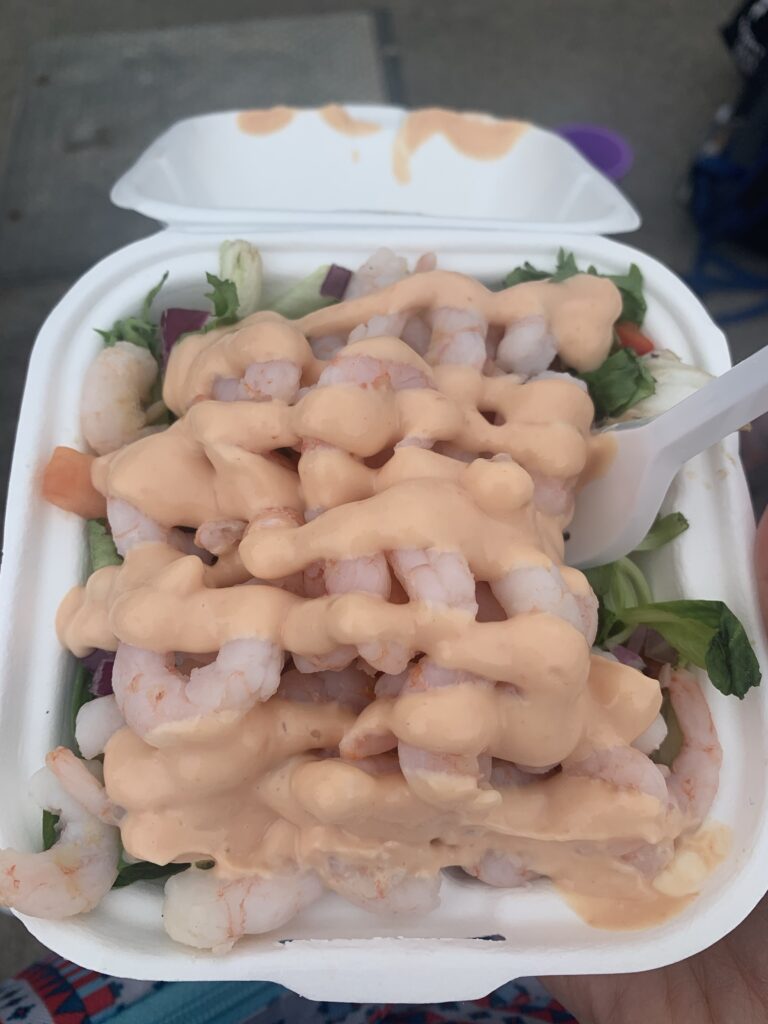 And I got my coffee frappe (okay more iced coffee than frappe) but whatever it was amazing!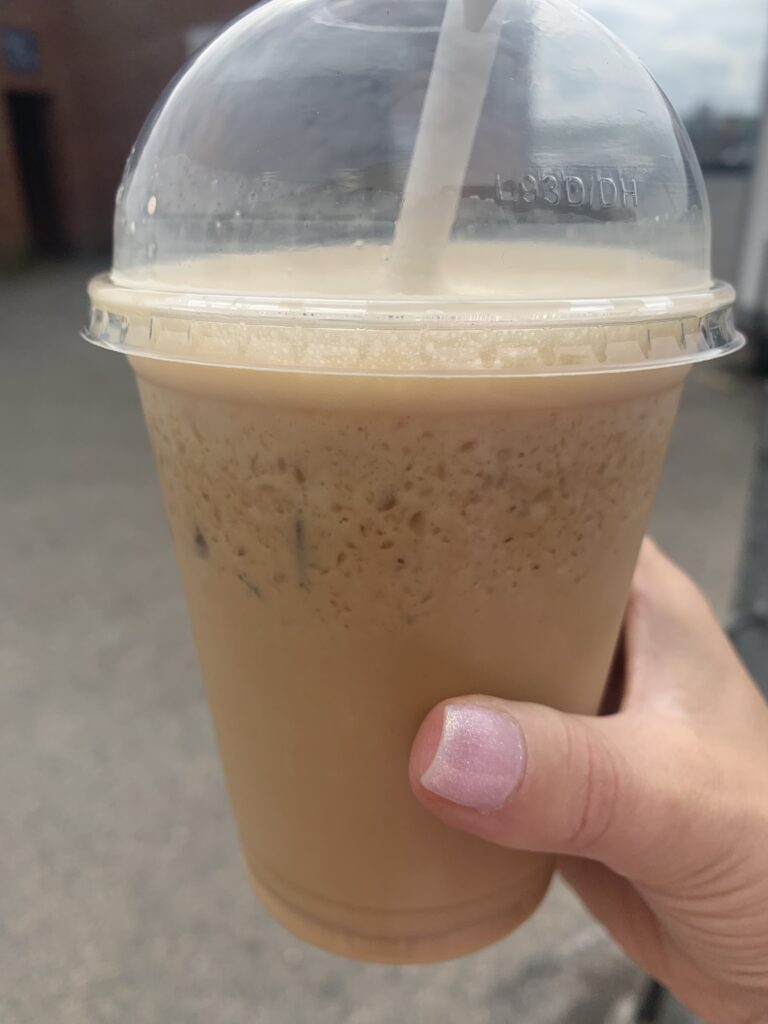 By early afternoon the sky was pretty overcast and you just knew that rain was imminent, so it was time to pack up and catch the ferry back to Rock. Whilst the ferry is a great idea on the way out, on the way back to the car park it was packed and a good 45 minute wait, although it did seem to move quite quickly.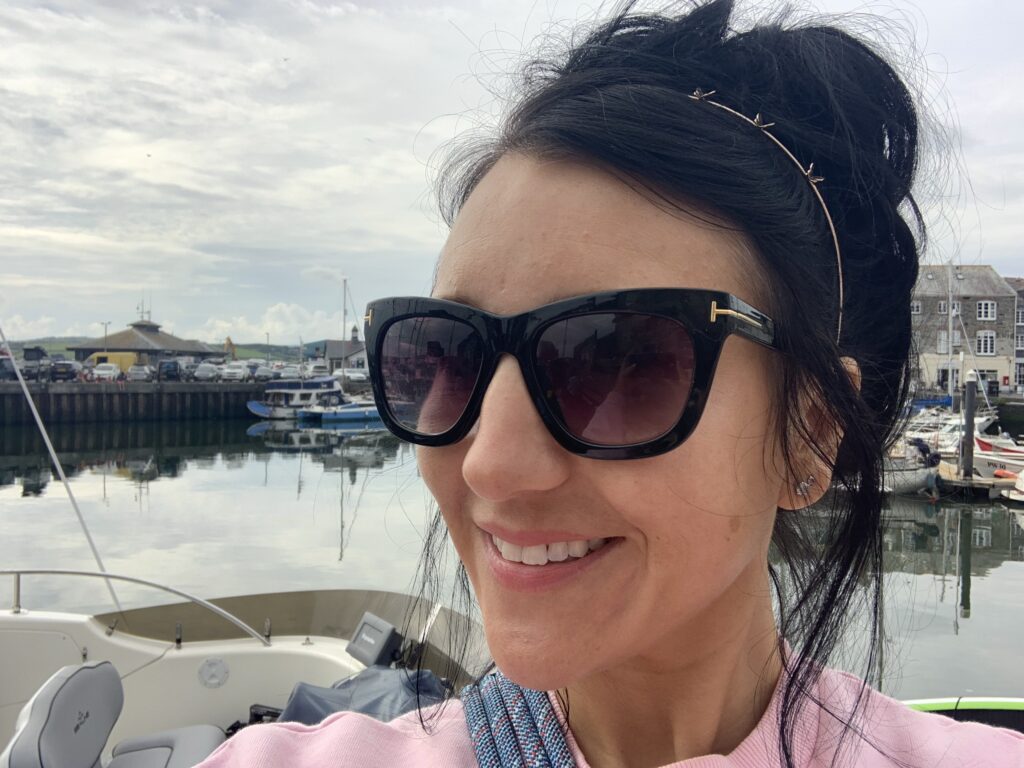 Unfortunately whilst waiting for the ferry the rain did come down, which kind of scrapped any further plans that had been made for the remainder of the day, so back to the house it was for a BBQ, a delicious BBQ at that I might add, and my absolute complements to the chef who BBQ'd outside in the chilly august weather.
Happy to chill in the evening with a good old horror film, is there anything better?
Check out last years Padstow blog here