It's been a while since I did a Hunter pup date and seeing as he has just turned 6 months old I thought now was a perfect time for a mini post dedicated to my not so little dude!
So of course Hunter turning 6 months was marked with the obligatory photo shoot, which Hunter finds completely boring, you can almost see him looking at me like "mum, really, just put the camera down" Unfortunately for Hunter I'm a big fan of photos and selfies so he's just going to have to deal with it. The photo shoot we did took a good 20 minutes, it was mainly Luke and I trying to position him, wishing that we hadn't done that first 8 week photo on the stairs that he can no longer fit on (epic fail really) There was lots of treats involved and 30(ish) photos taken before I settled on one that looked decent.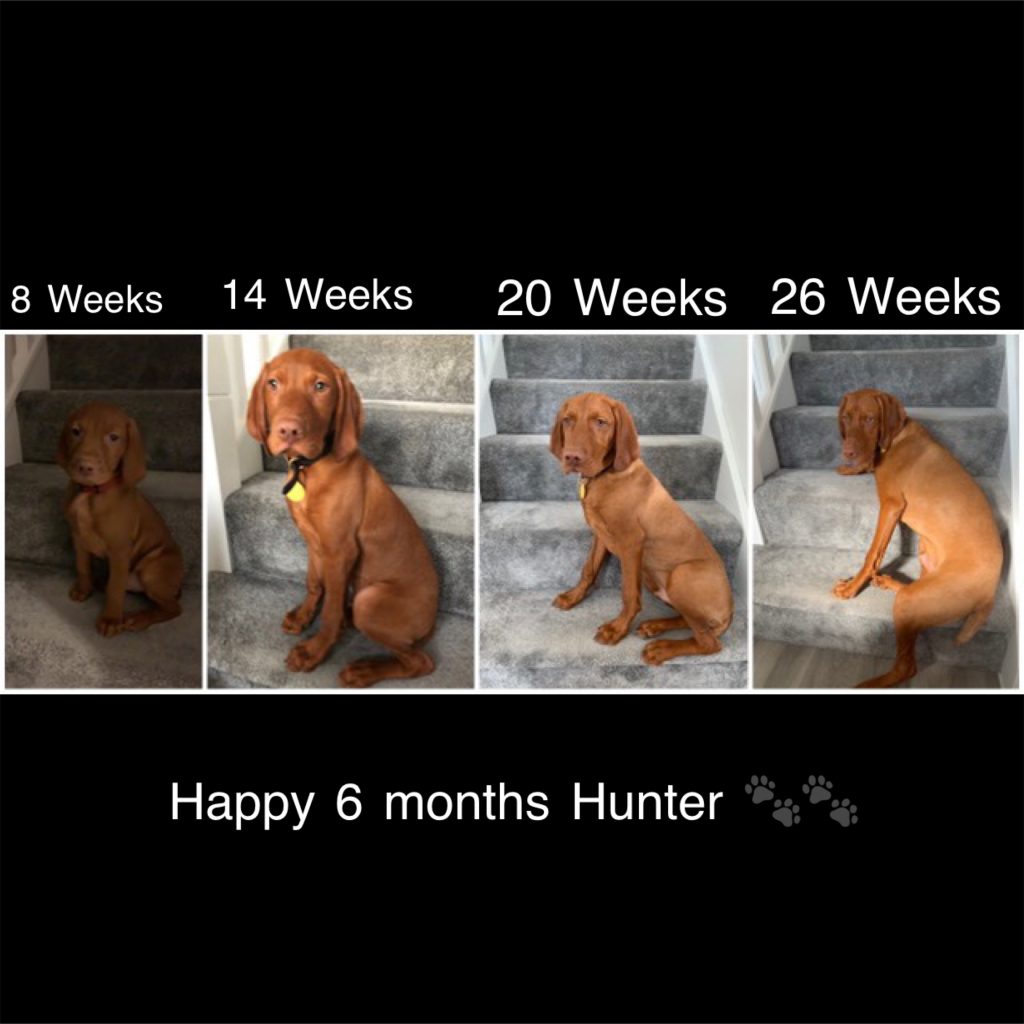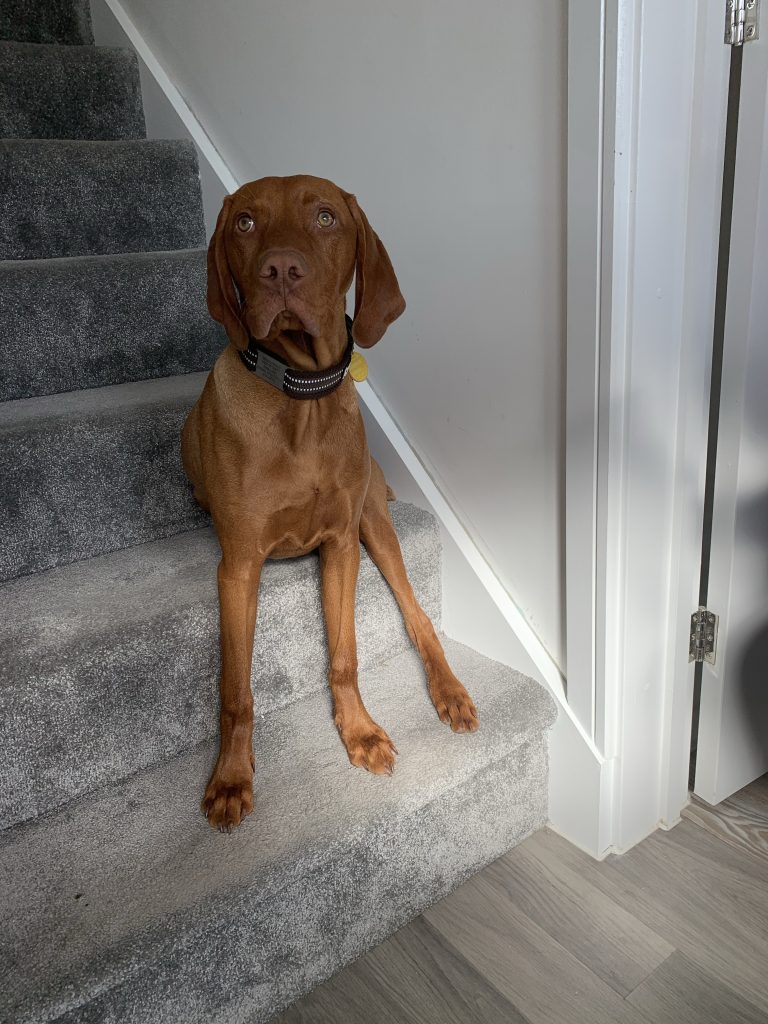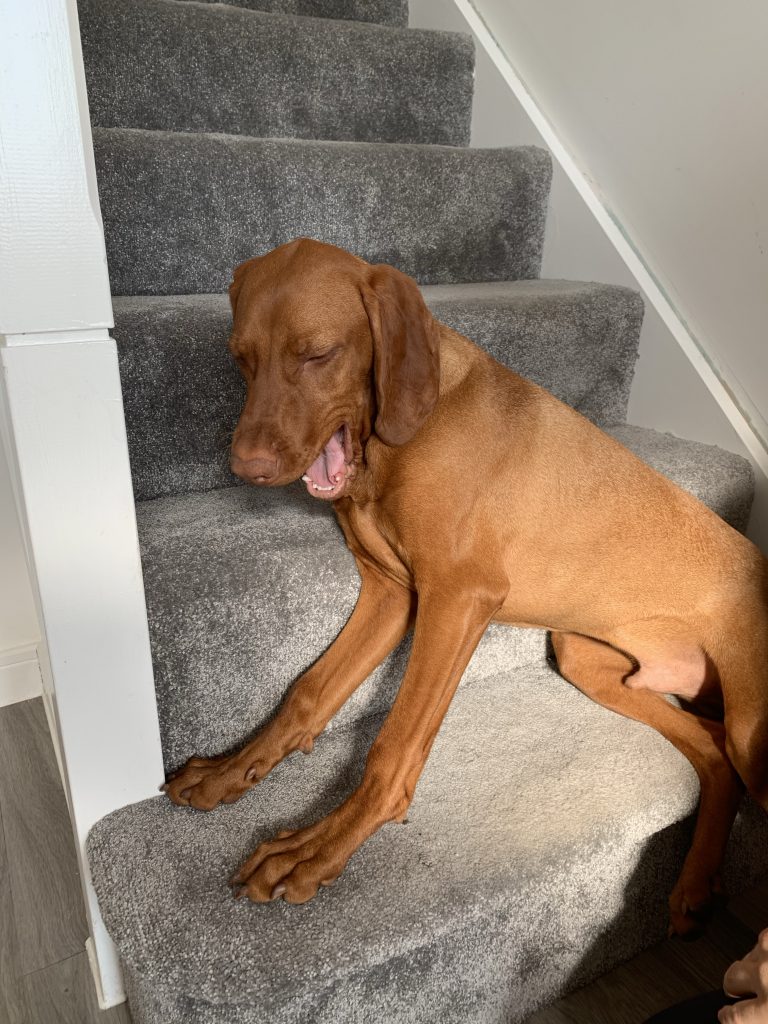 I have to say Hunter has completely changed mine and Luke's life, he has this happy and loving personality and he has the ability to instantly make you smile. He has this cute habit of greeting Luke and I with a toy whenever he sees us which we encouraged from an early age to save our arms and clothes as he's just so excited to see you he grabs onto anything (and that includes hair)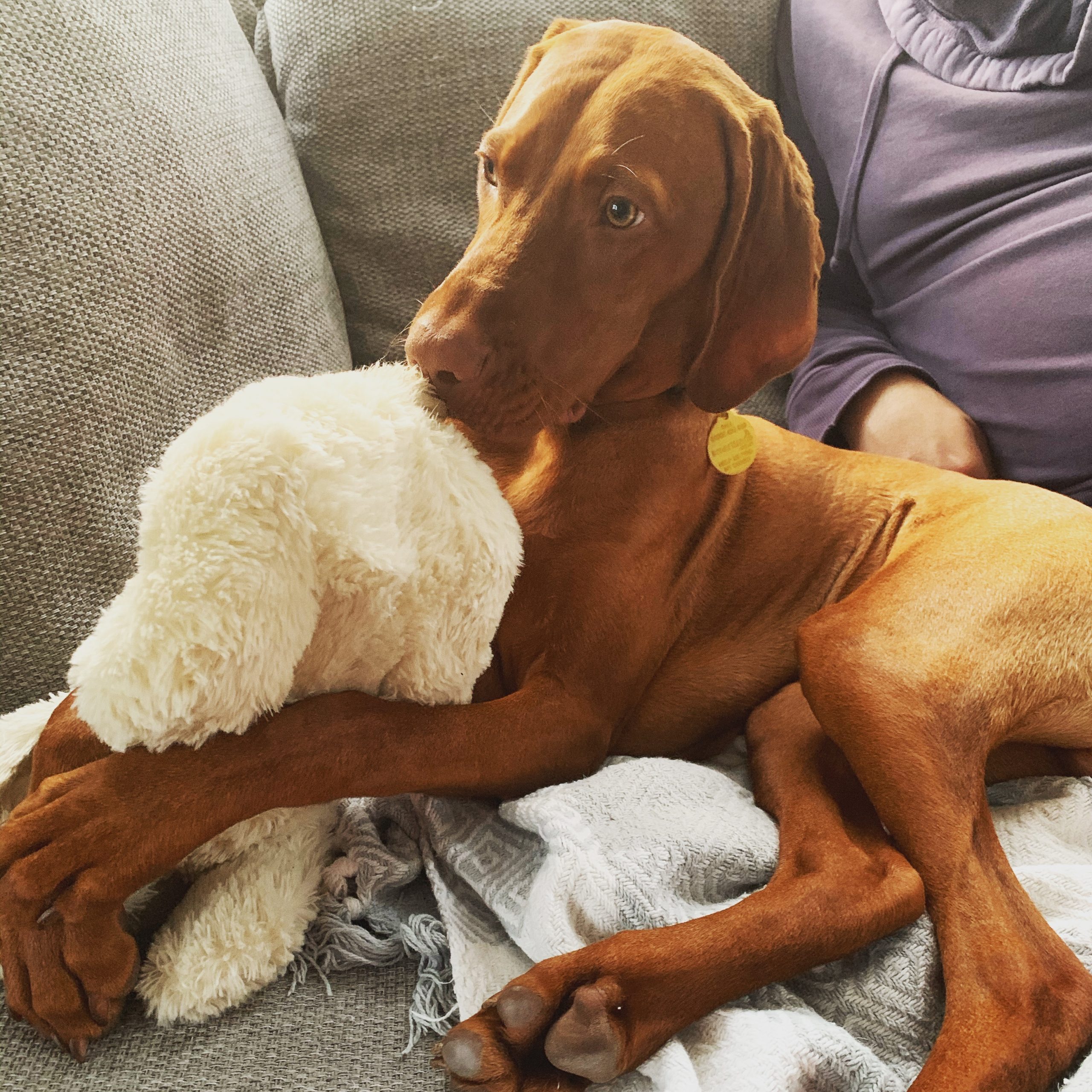 https://lifestylelisa.com/wp-content/uploads/2020/07/img_8403.mov
Hunter is this crazy, energetic, at times extremely naughty and boisterous puppy. Luke and I were adamant that the dog would NOT (emphasising the NOT) be allowed on the sofa…… which to be fair lasted for about a month. So with Hunter now allowing himself to not only to sleep on the sofas but also sofa surf from sofa to sofa Luke and I have had to invest in throws so protect our lovely new(ish) sofas from claw marks and mud, not exactly how we envisaged dog life. We have so far kept him off of our bed, though that's not for the want of him trying, but we haven't caved!!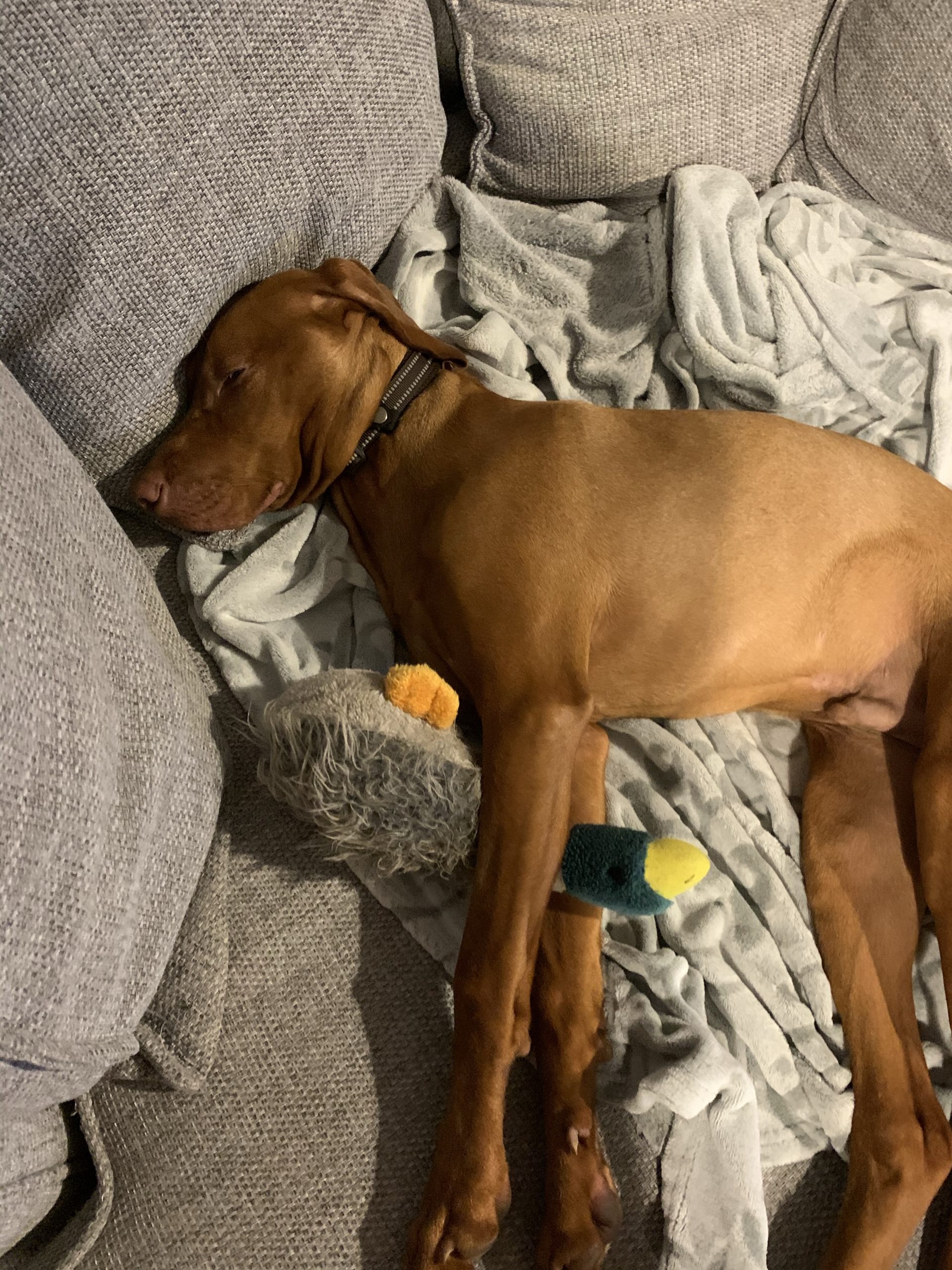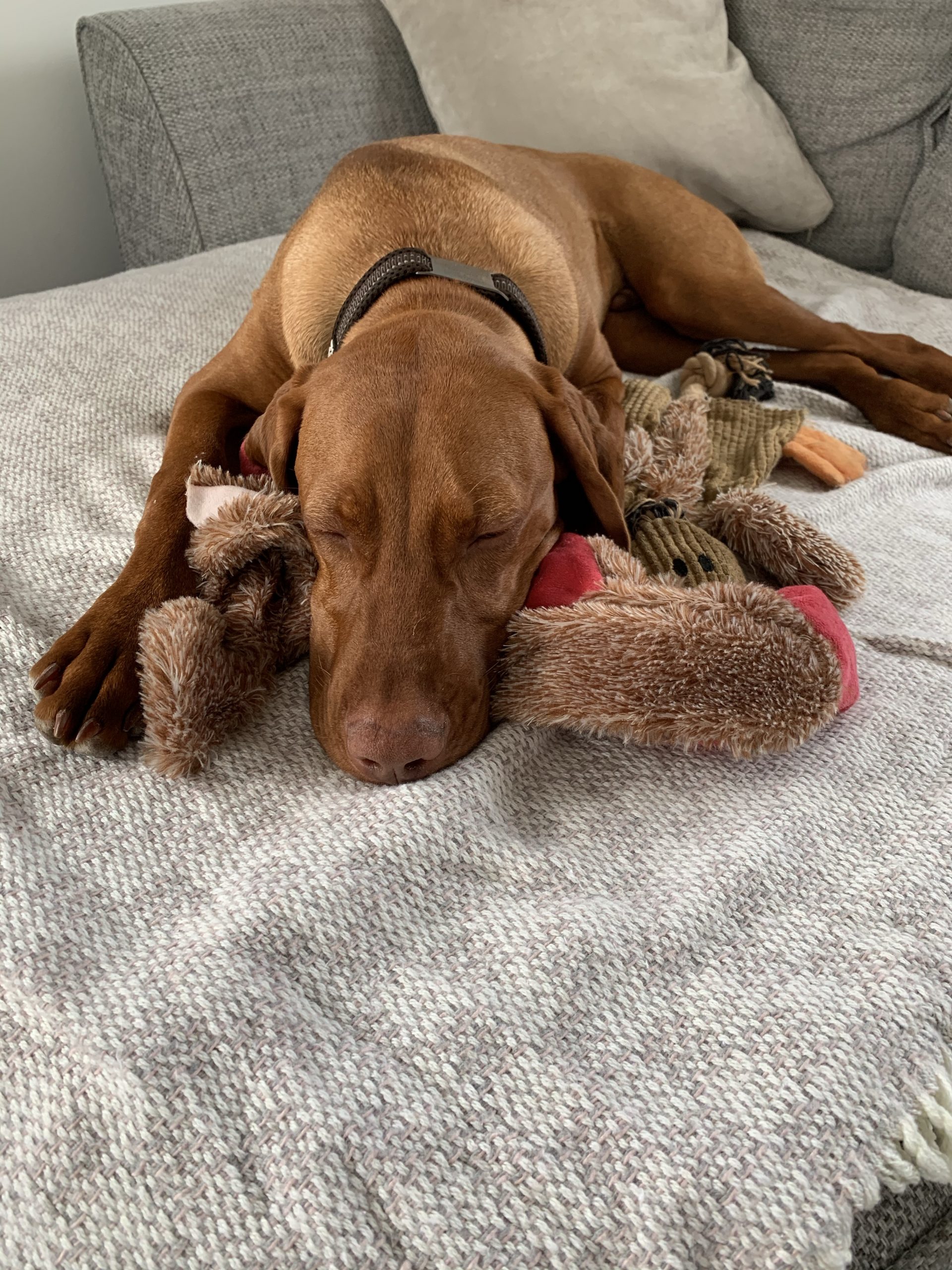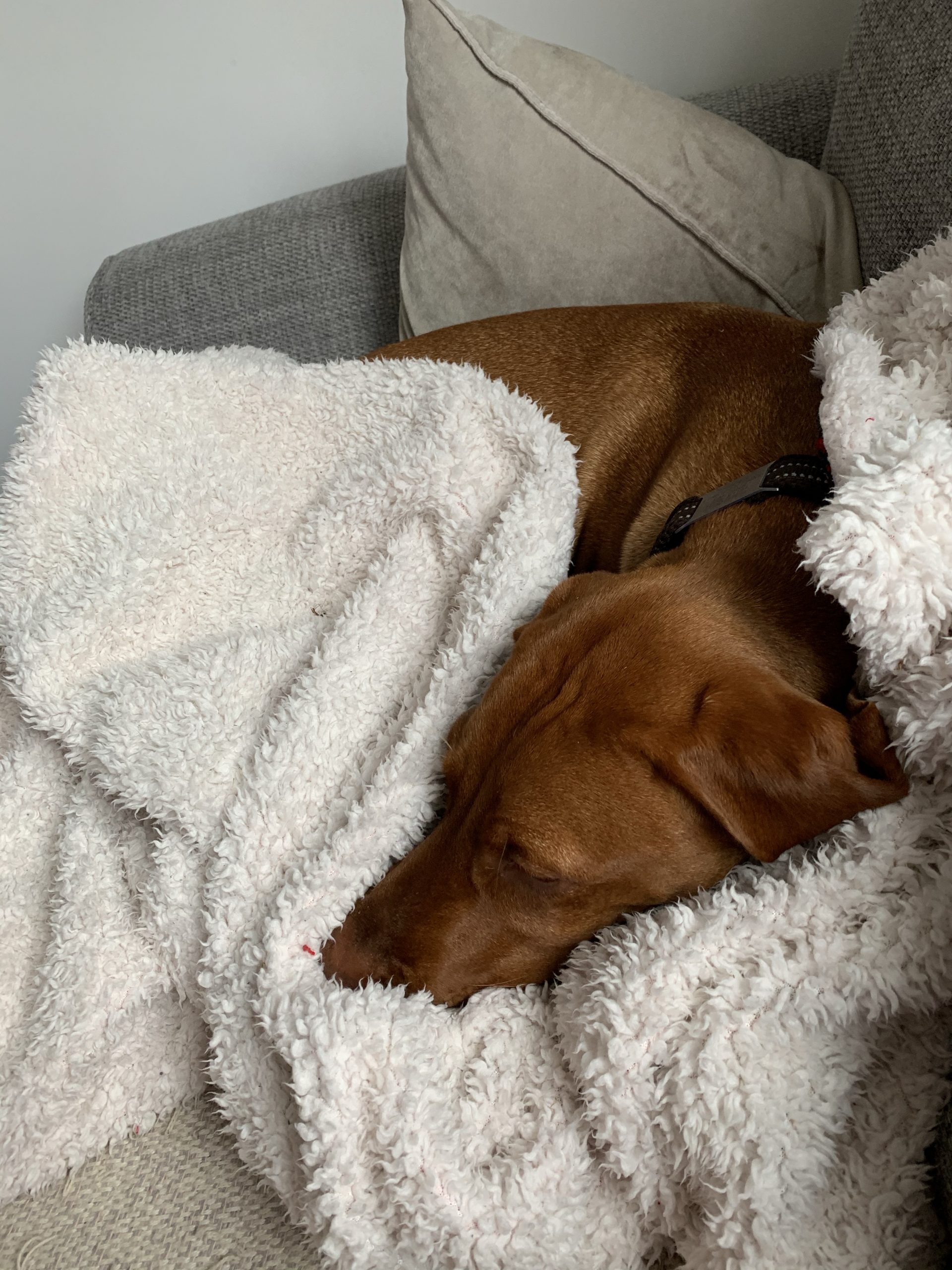 Hunter is like our child, I am that absolute annoying puppy parent, I worry, I fuss, and I seem to talk about him a lot, Luke is equally the same, so it isn't just me!
Before Hunter Luke and I did have an absolutely immaculate beautiful "show home" as my mum used to call it now, and although it's far from ruined and is still beautiful it has endured a little more than it should have since Hunter bounded through the door. But would I change any of it? mot definitely not, he's completed the life that Luke and I once considered complete, we love him beyond belief, and I am so looking forward to all the adventures the 3 of us can have when the new normal falls into place.
6 months in and this guy is spoilt and definitely feels at home with us.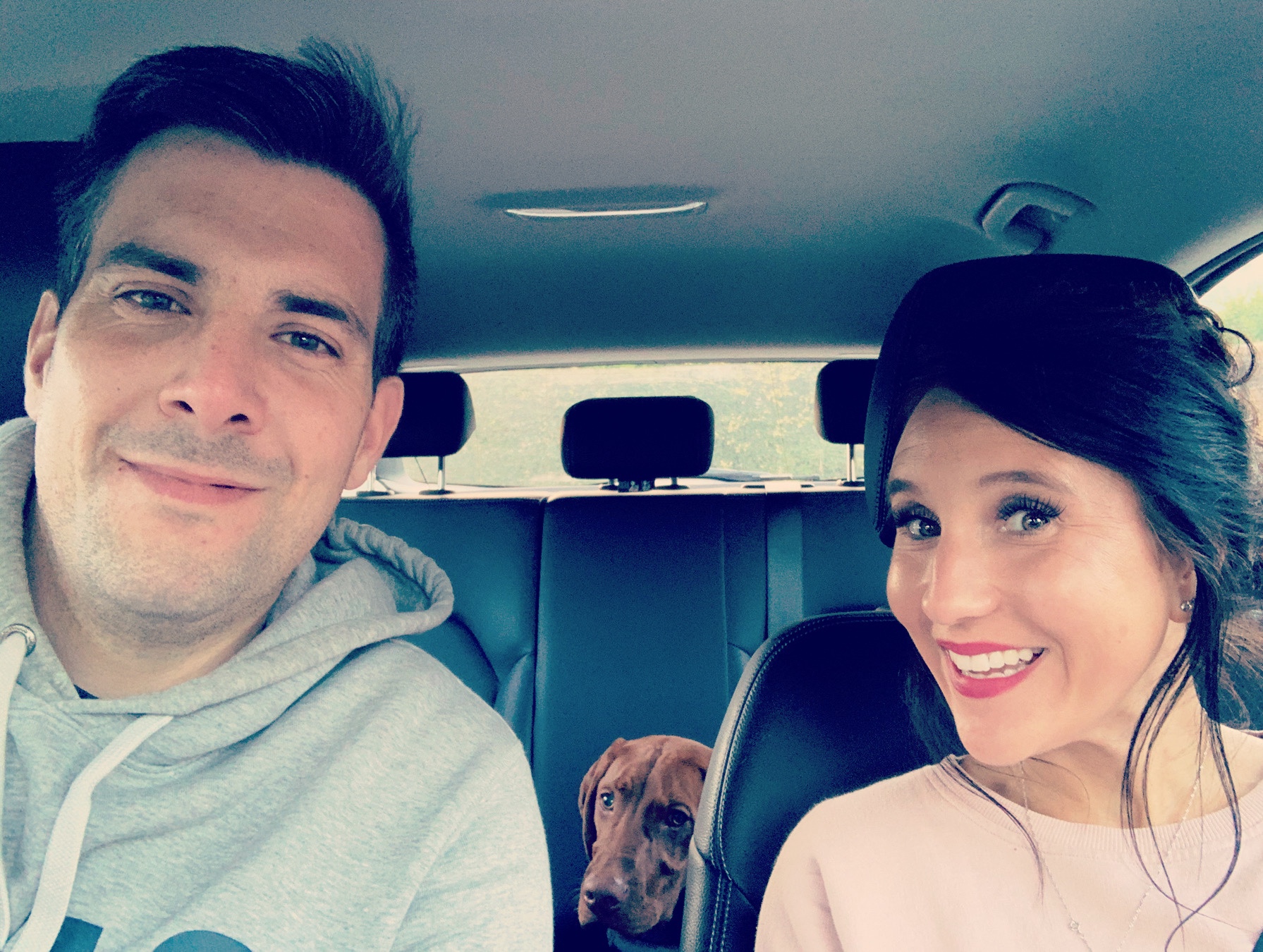 Check out my first Pup Date post here