Burrito bowls, WHO doesn't enjoy a nice healthy and extremely tasty burrito bowl! They are one of my favourite dishes, and I usually enjoy eating quite a few when I'm visiting Florida as they have a great variety out there I usually feel spoilt for choice.
Back in the kitchen on a rainy, miserable and chilly Sunday afternoon I thought I would try making my very own burrito bowl! Knowing that I already had a few burrito bowl recipes saved on my Pinterest board, I decided to give one of them a try! Because I'm working with the ingredients that I've got at home, I adapted a little and took a few ideas from different burrito bowl recipes.
Here's what I put into my Healthy Sweet Potato Burrito Bowl
Roasted Sweet potato cut into chunks seasoned with, garlic powder, paprika & cayenne pepper, sweetcorn, shredded lettuce, red onion, cilantro lime rice, pico de gallo, chopped olives, black beans (which I couldn't get hold of so substituted for the 3 bean salad from Tesco supermarket), cheese and a spicy dressing to finish.
1) How to make pico de gallo – Okay this is a favourite of mine, and they serve it with pretty much everything in America which is fine by me because it's so delicious. Because we don't have it here in the UK, I thought I would try making it myself! It's really easy, and the end result was mouth watering tasty. – Start by chopping half an onion into small chunks the smaller the chunks the better, next chop jalapeños (I used jalapeños from a jar) into small pieces, add the onion and jalapeños to a medium sized mixing bowl. Next add lime juice and salt to the bowl and let everything marinade for a good 5/10 minutes. While that's doing it's thing chop around 10 small tomato's (or 6 if they're large) along with some fresh finely chopped cilantro (which here in the U.K is better known as coriander!) add the tomato's and cilantro to the marinade and mix all together, leave for a further 15 minutes to let the juices really soak in before serving and enjoying!!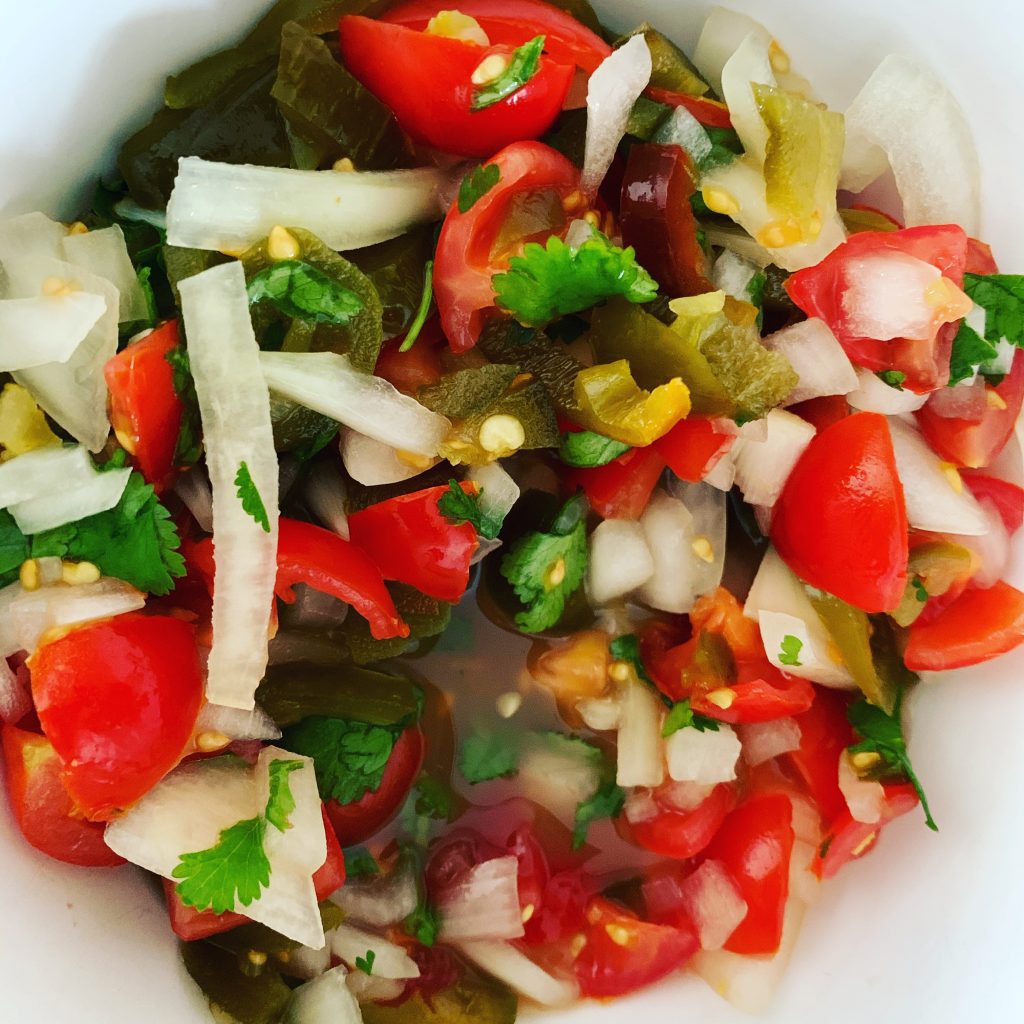 2) How to make Cilantro lime rice – This was a complete "wing it" recipe but it actually worked! Firstly obviously cook a batch of rice, once its all cooked and drained I let it cool for around 15 minutes before putting it in a frying pan (don't add any oil) I then made up a quick marinade of lime juice, garlic and chopped cilantro (coriander) I didn't measure anything as I was "winging it" so my advice is taste as you go along and decided how you like it. Once my marinade was done to perfection I added it to the frying pan with my rice and fried on a medium heat, the aim is to make sure that all the juice is absorbed by the rice. Once the liquid has gone the rice is done!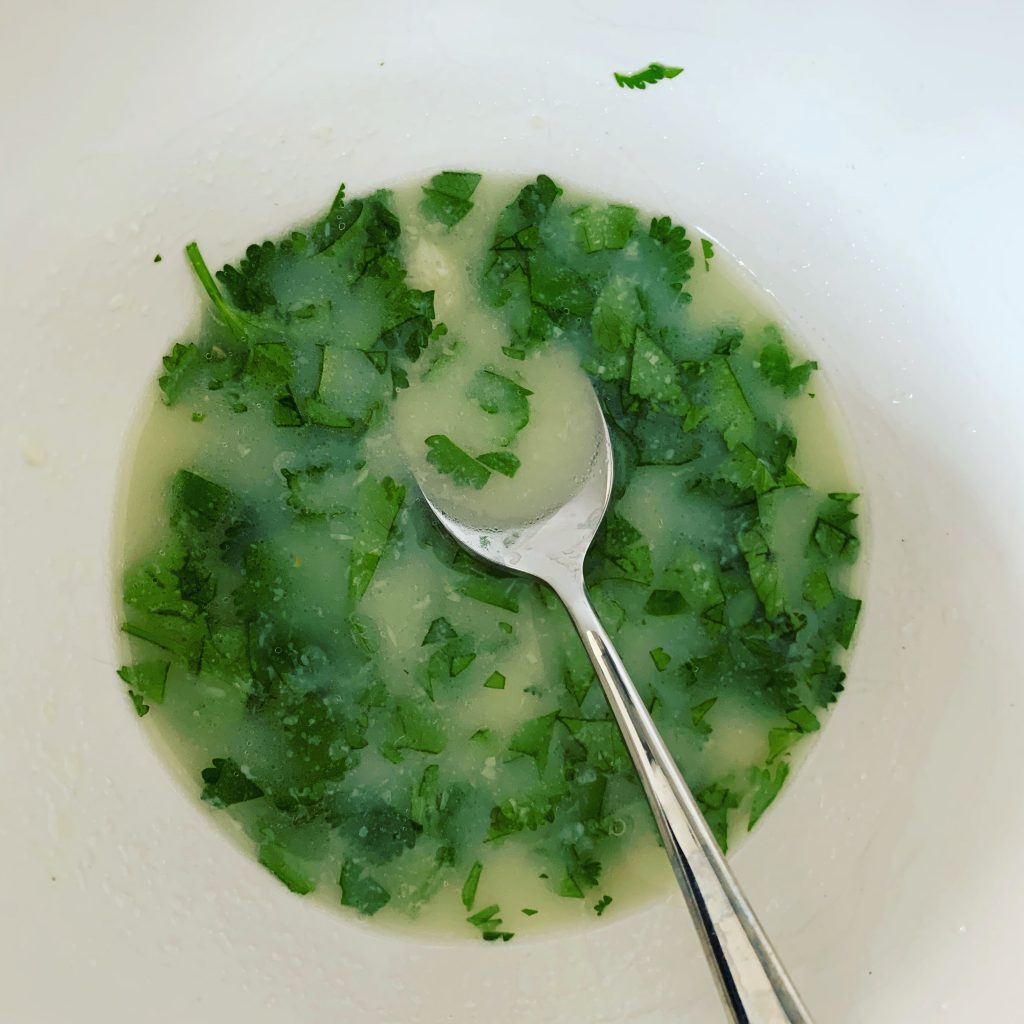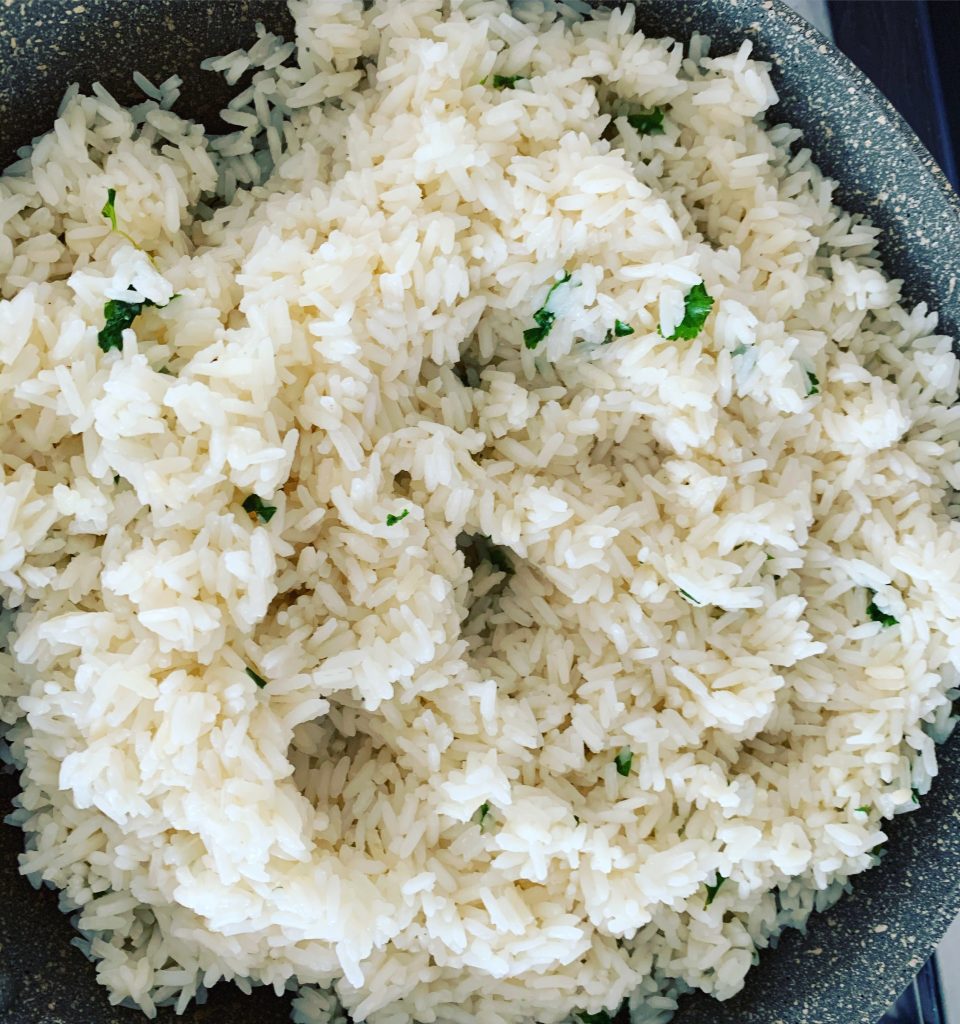 3) Homemade dressing – I actually did pretty much follow a Pinterest recipe for this, but tweaked it in places. You will need 64g of Tahini, 55g of water, 1-2tsp of hot sauce (I used Tabasco) 2tsp of garlic powder, juice from 1/2 lime or lemon (I used lemon) salt to taste. I put all the ingredients in a bowl and mixed until I had a consistency that wasn't like hummus, but more runny like a dressing should be. I tasted it as I went along and added more garlic and I added a bit more water when it started to get too thick. I also added a bit of paprika and cayenne pepper to add some colour, and a bit more flavour as I find Tahini can be quite bitter so I like to disguise the taste.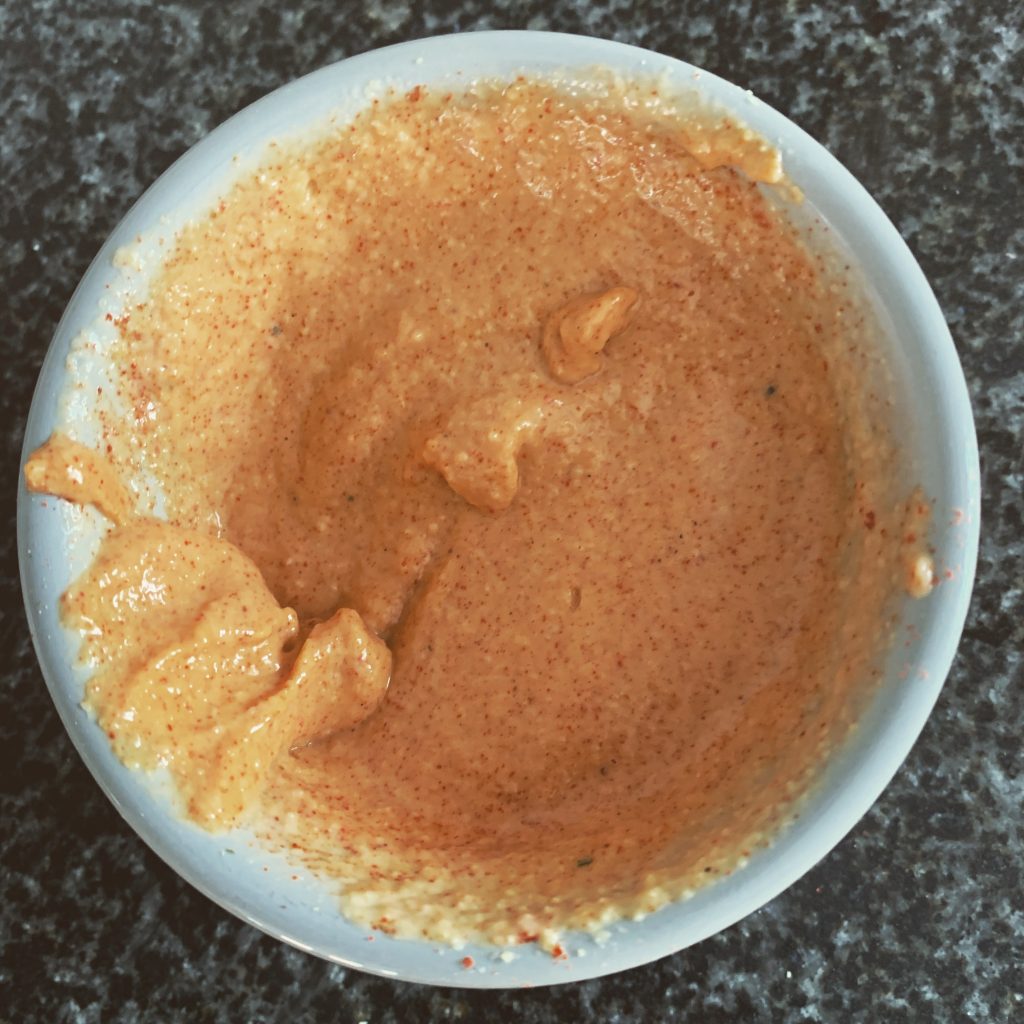 Making the burrito bowl is the fun part! It doesn't matter how it looks, as long as all your ingredients are in there! The end result is an explosion of different tastes that complement each other so well!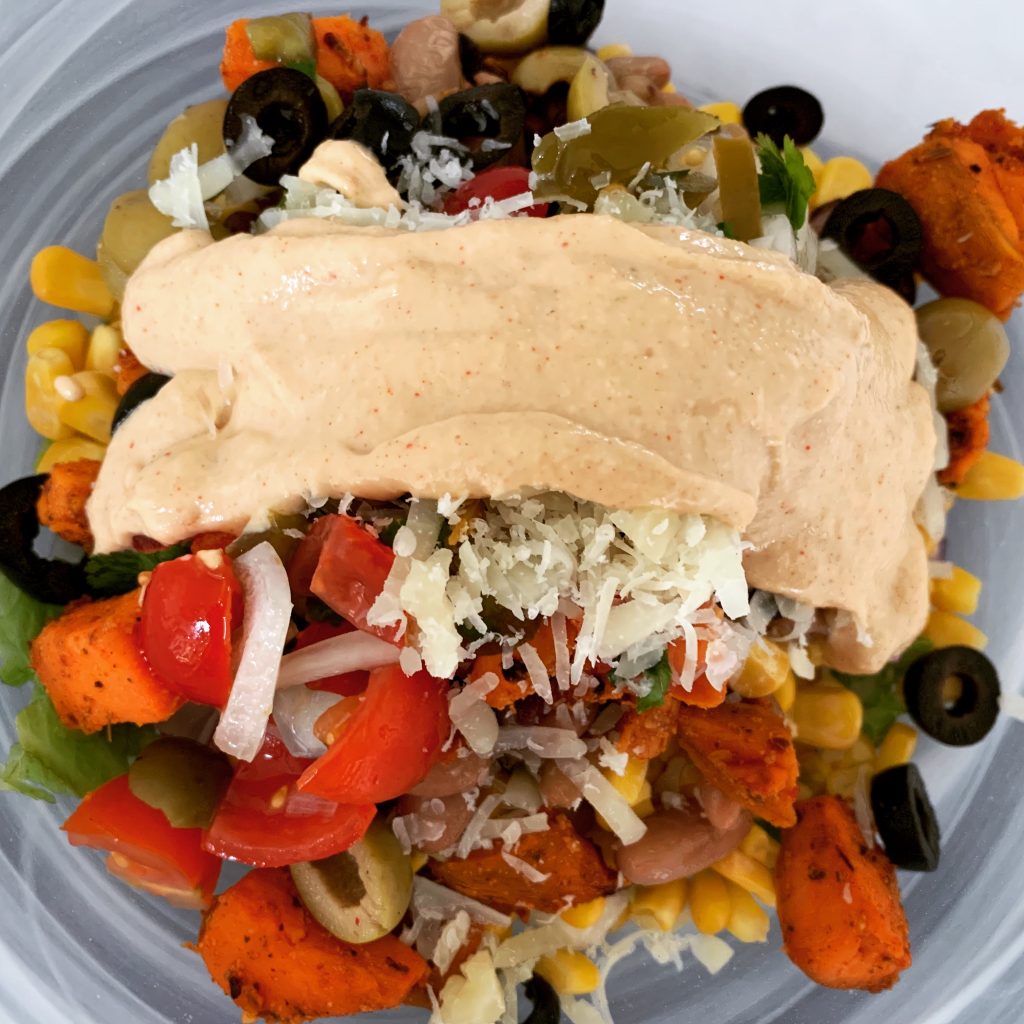 I'm going to experiment with different options, I have some Quorn chunks, some Oumph! A few bits from the vivera range including meatless chicken, and for Luke who likes his meat I have turkey, so lots to play around with and see what I can come up with!!
It's funny that I used to HATE being in the kitchen, but I've almost found a new love for it, I'll take that as a positive from lockdown!