Since lockdown started I have been busying myself in the kitchen either making protein balls, healthy dips, 3 ingredient cookies or naughty oat bites. I love spending time looking on Pinterest for healthy snack ideas, and since Luke bought me a blender last year I have loved making smoothies and frappes. As with most things I kind of wing it and don't necessarily follow the recipes as such I just use them for ideas and guidelines – I'm pretty sure that's what all the great chefs of the world do right?
Lockdown has meant a lot of experimenting when it comes to smoothies I really love making them for breakfast or lunch, adding in anything I can find, which is also a great way to use up fruit that has seen better days.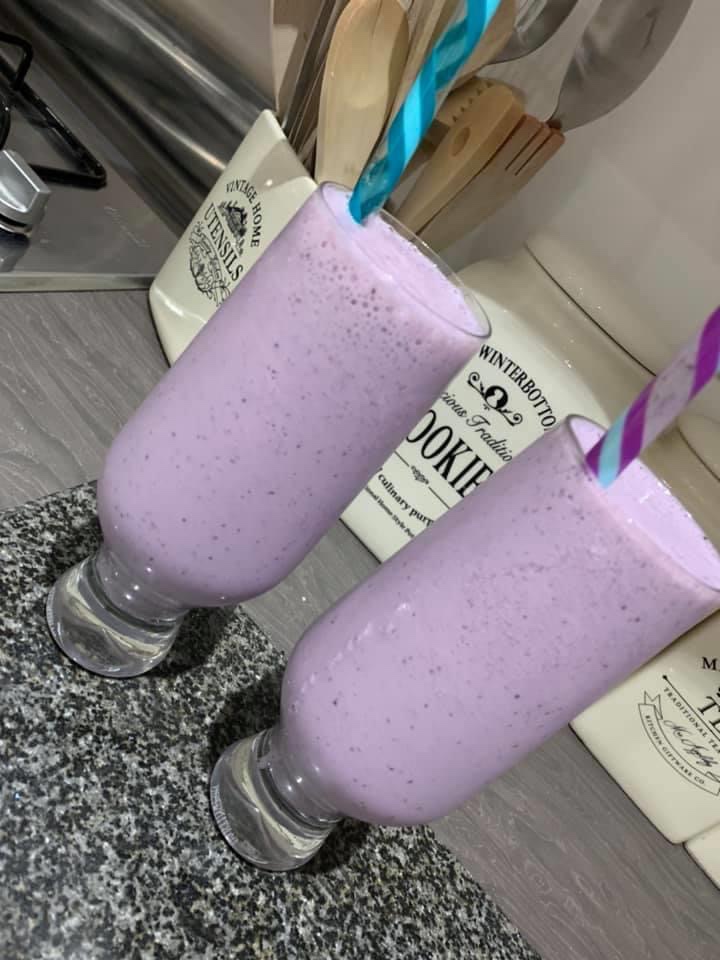 What I hadn't thought of was adding in any alcohol until my friend mentioned that she made herself a boozy smoothie – well hello game changer! From then on the healthy smoothies went out of the window and were replaced by calorific Bailey's and Tequila Rose smoothies, and yes they really did taste as good as they sound!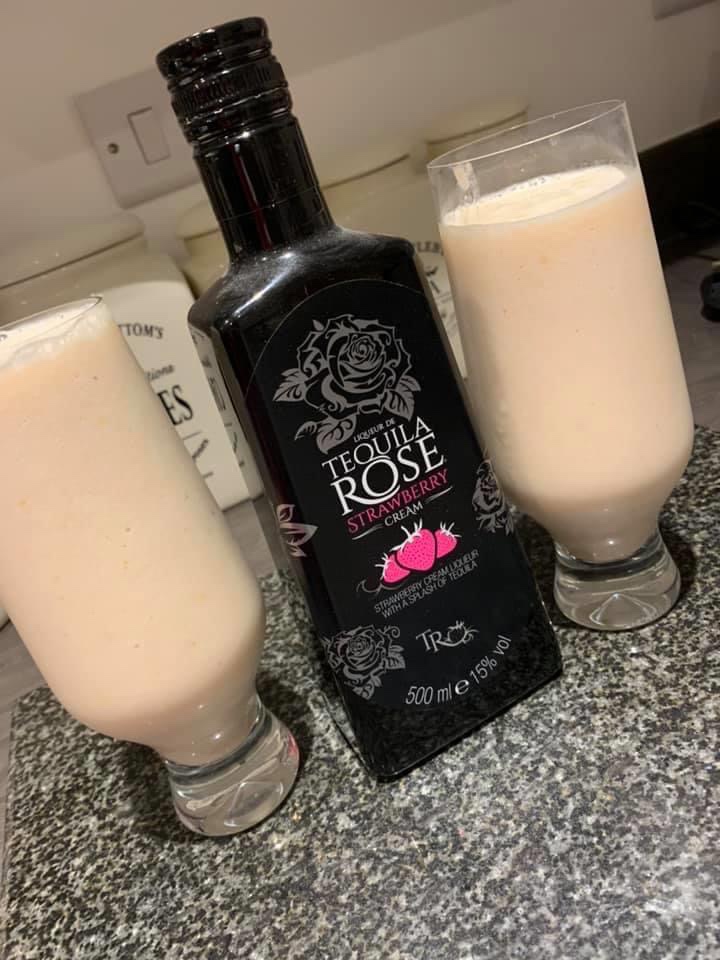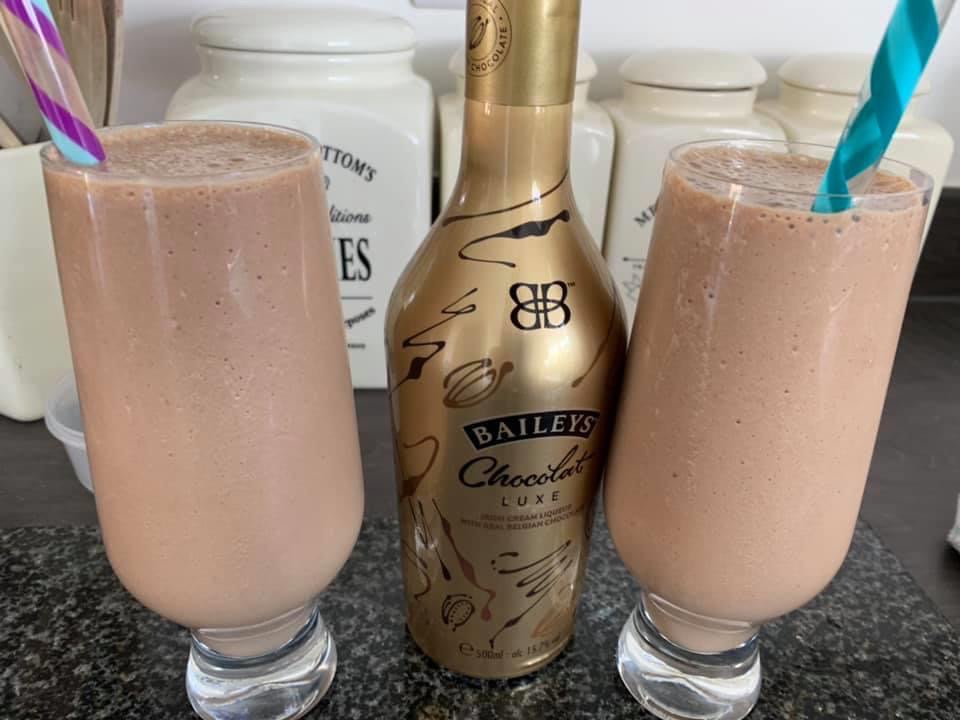 Not too keen with the extra calories I was adding into my smoothies I was on the search to find something at little healthier, but still delicious and alcoholic.
That's when I discovered the Skinny Moo range at my local Tesco supermarket so naturally had to add that to my essential shopping list!
Skinny Moo is a blend of Irish dairy cream and peanut butter and what's more is that it only has 55 calories per 25ml serve! Worried that means it won't taste as good as the other Irish cream drinks? Well don't, because honestly it's SOOOOO good I think I may prefer it to Baileys! Each serve contains 30% fewer calories than full fat cream liqueurs, and is on par with gin and vodka! The bottle is really fun and really stands out on the shelf, it kind of screams "take me to a party' okay not that any of us are doing any social partying right now, but it's definitely a bottle I would in the future turn up at one of my girly friends house and enjoy drinking whilst catching up and putting the world to rights! Skinny Moo not only comes in delicious Peanut Butter Country Cream but also Toffee Popcorn cream – unfortunately I haven't been able to get my hands on a bottle of that as of yet, but I am on my 2nd bottle of peanut butter cream!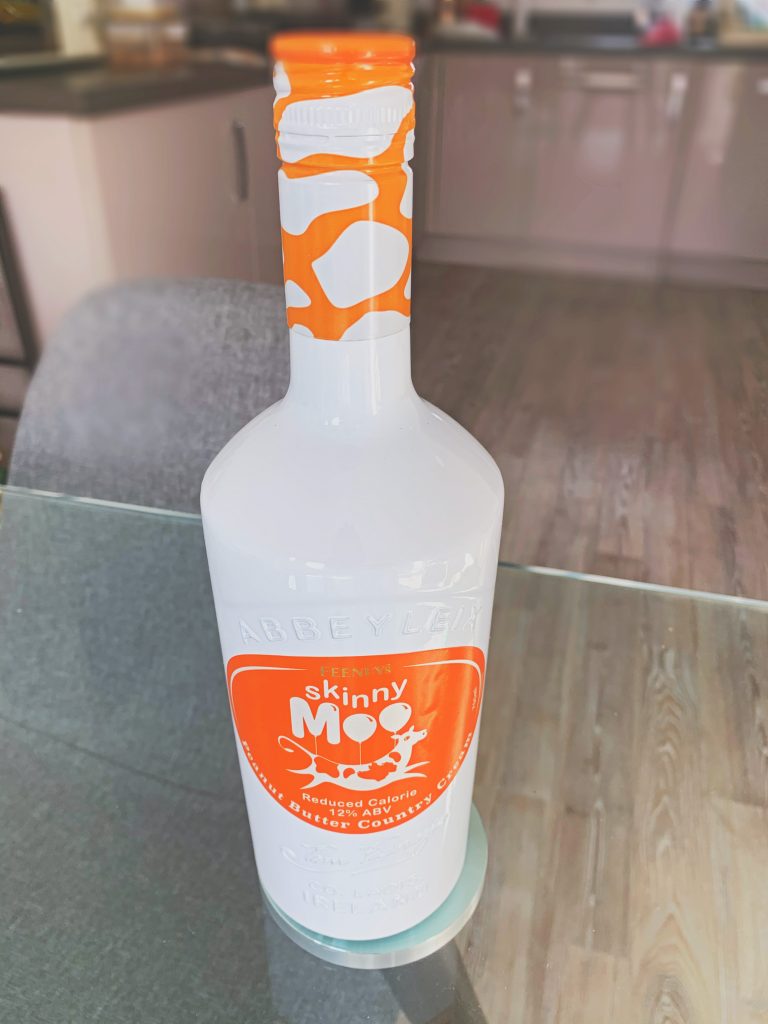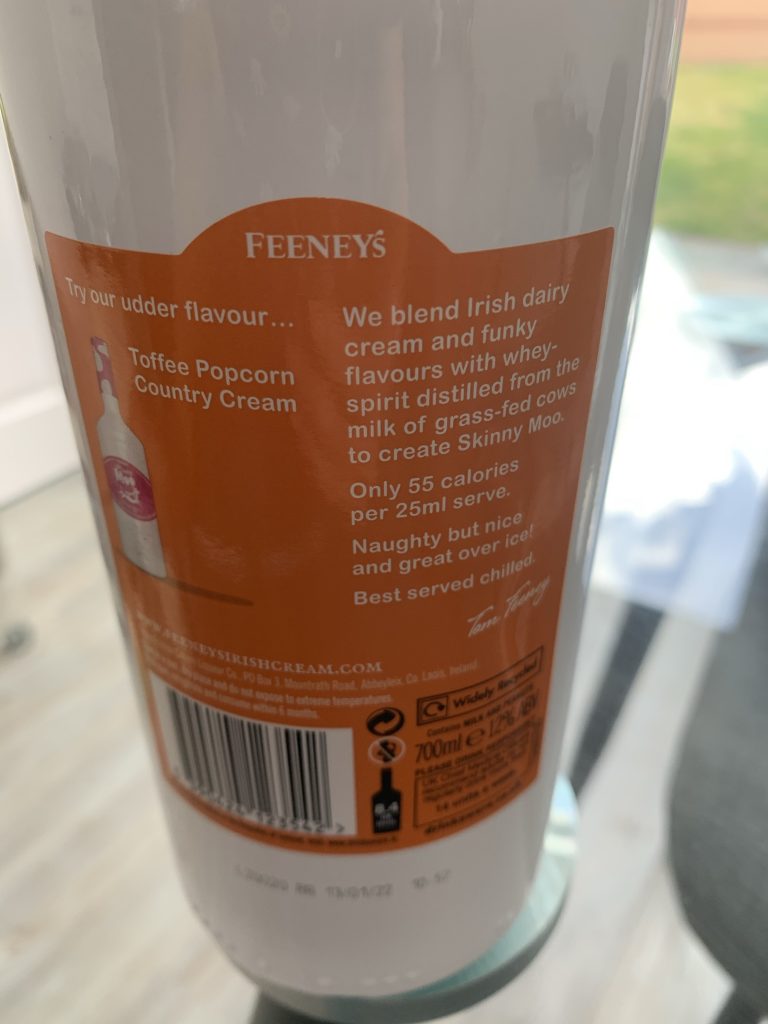 Obviously since this discovery I have been making "healthy(ish)" boozy smoothies, and they are a big hit with my boyfriend Luke! Well what's not to love about them really!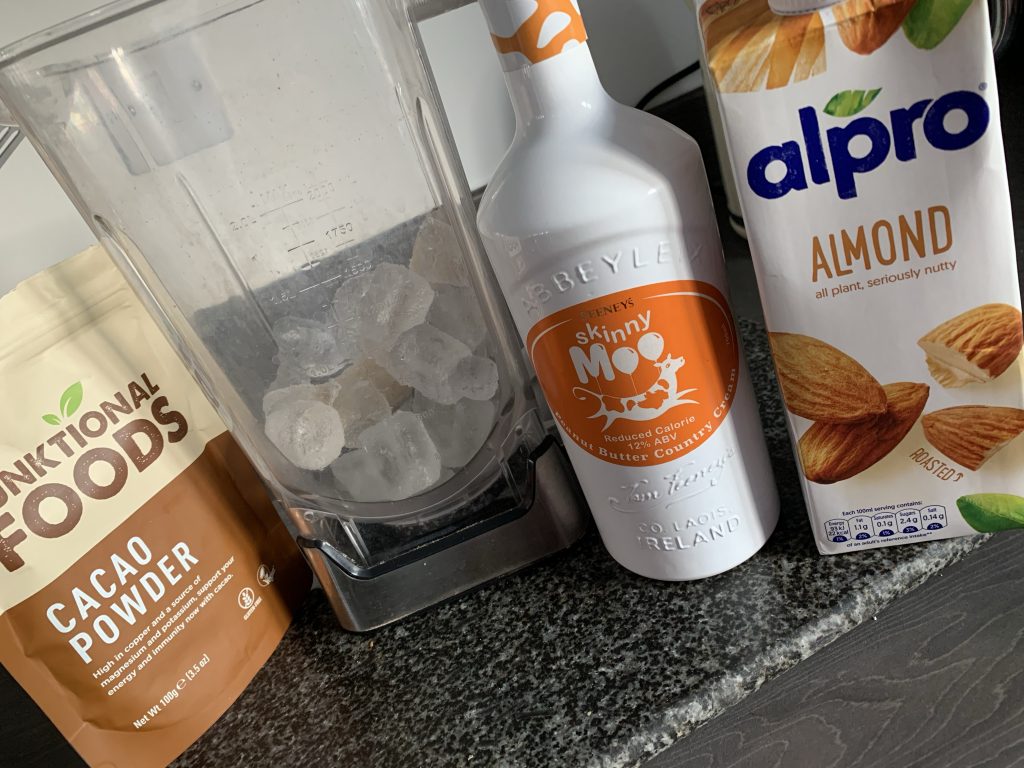 I will hopefully be able to get hold of a bottle of the Toffee Popcorn cream soon, but for now let me share with you my scrummy skinny moo smoothie
For 2 smoothies I use – 1 frozen banana (I tried a normal non frozen one which was good, but frozen one is so much better as it makes the smoothie even thicker and creamier) Handful of ice cubes, Almond milk, 1 tea spoon of cocoa powder, and water to top it up – I would love to give you measurements but as I said at the beginning of this post I just wing it as I go along!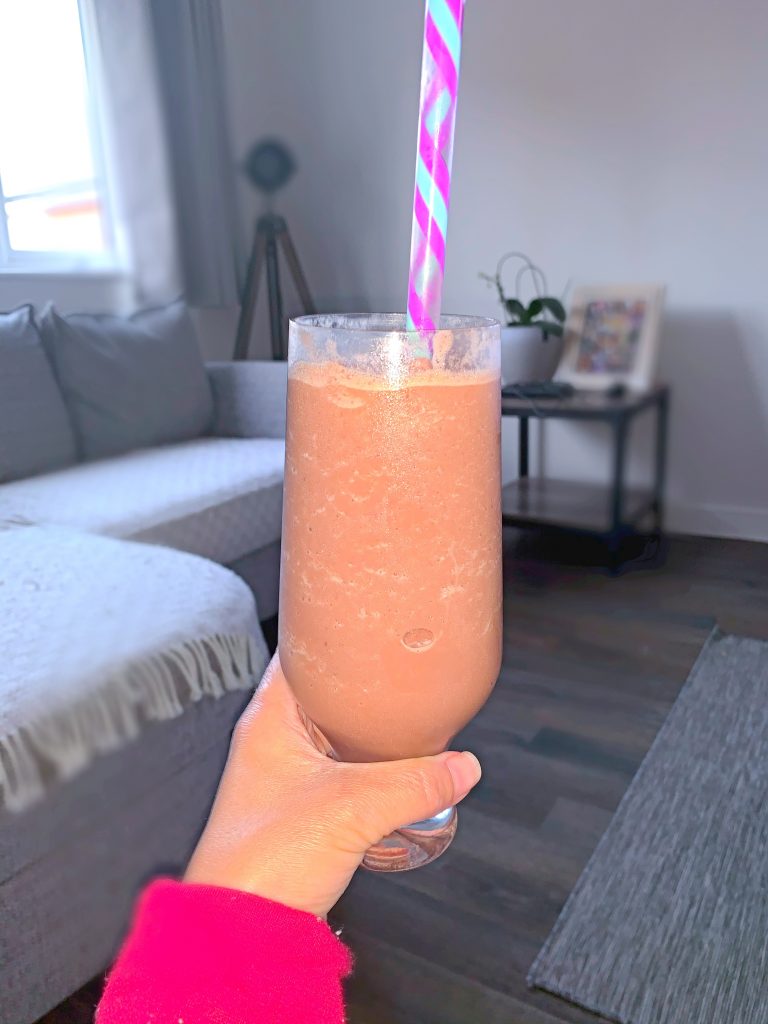 I am always looking for new easy recipes and ideas so feel free to leave a comment and let me know what easy treats you've been making whilst on lockdown!