16/12/2019
Long, lazy, chilled weekends, I mean really, don't you just love them?
I know I do, and have just returned from my long weekend pre Christmas break on the quiet Norfolk broads with Luke. I had been looking forward to it for a while and couldn't wait to just "get away!" Away from social media away from doing menial house chores, and to just get away before life gets super busy for Christmas!
It was just Luke and I for the weekend, we packed up the car and headed off last Friday night to Horning in Norfolk. Staying at Luke's parents boathouse for 4 nights and 3 days.
It's a lovely house and sits nicely on the broads overlooking the Marina, with such a beautiful view, and it's so peaceful there too.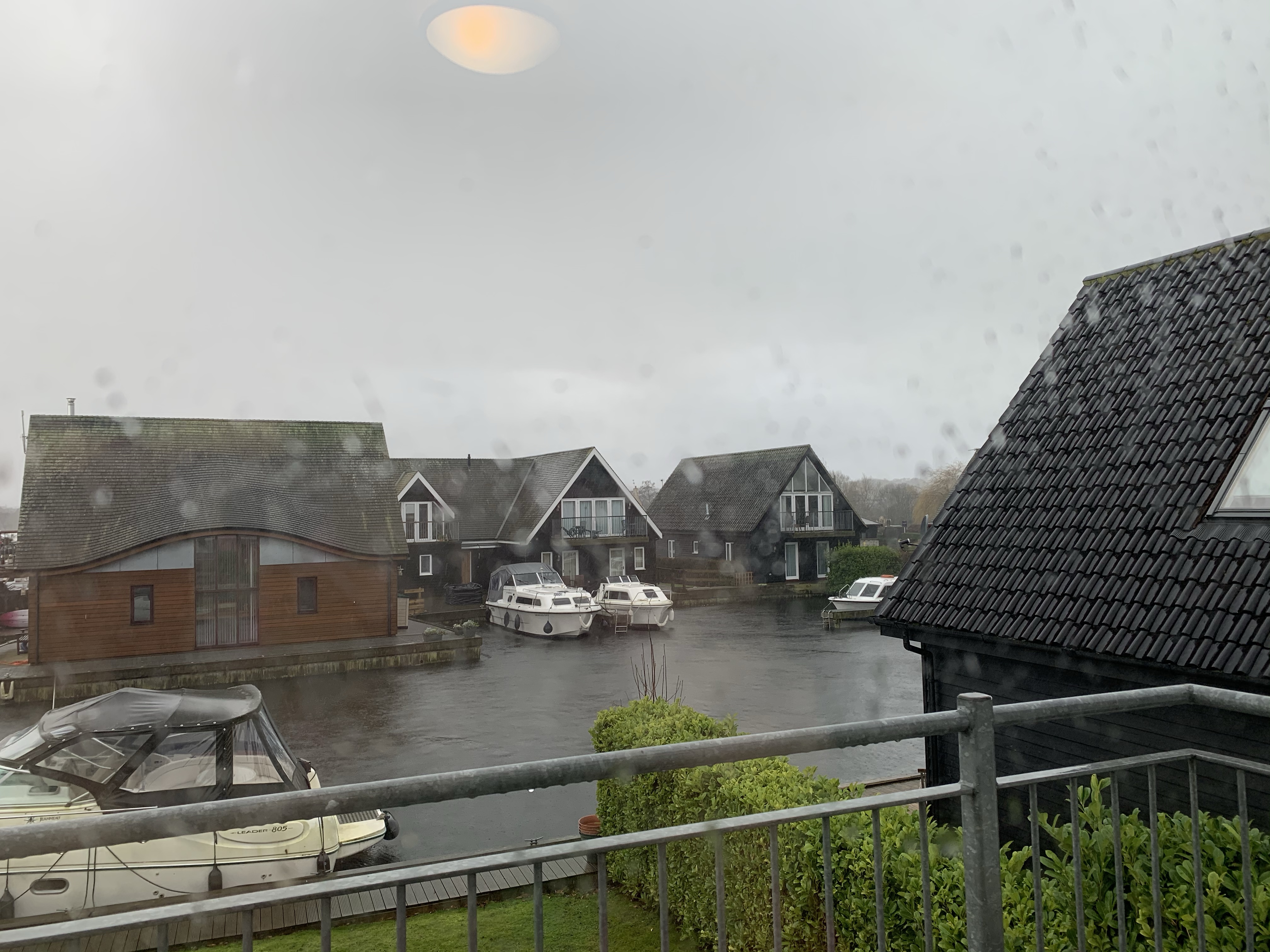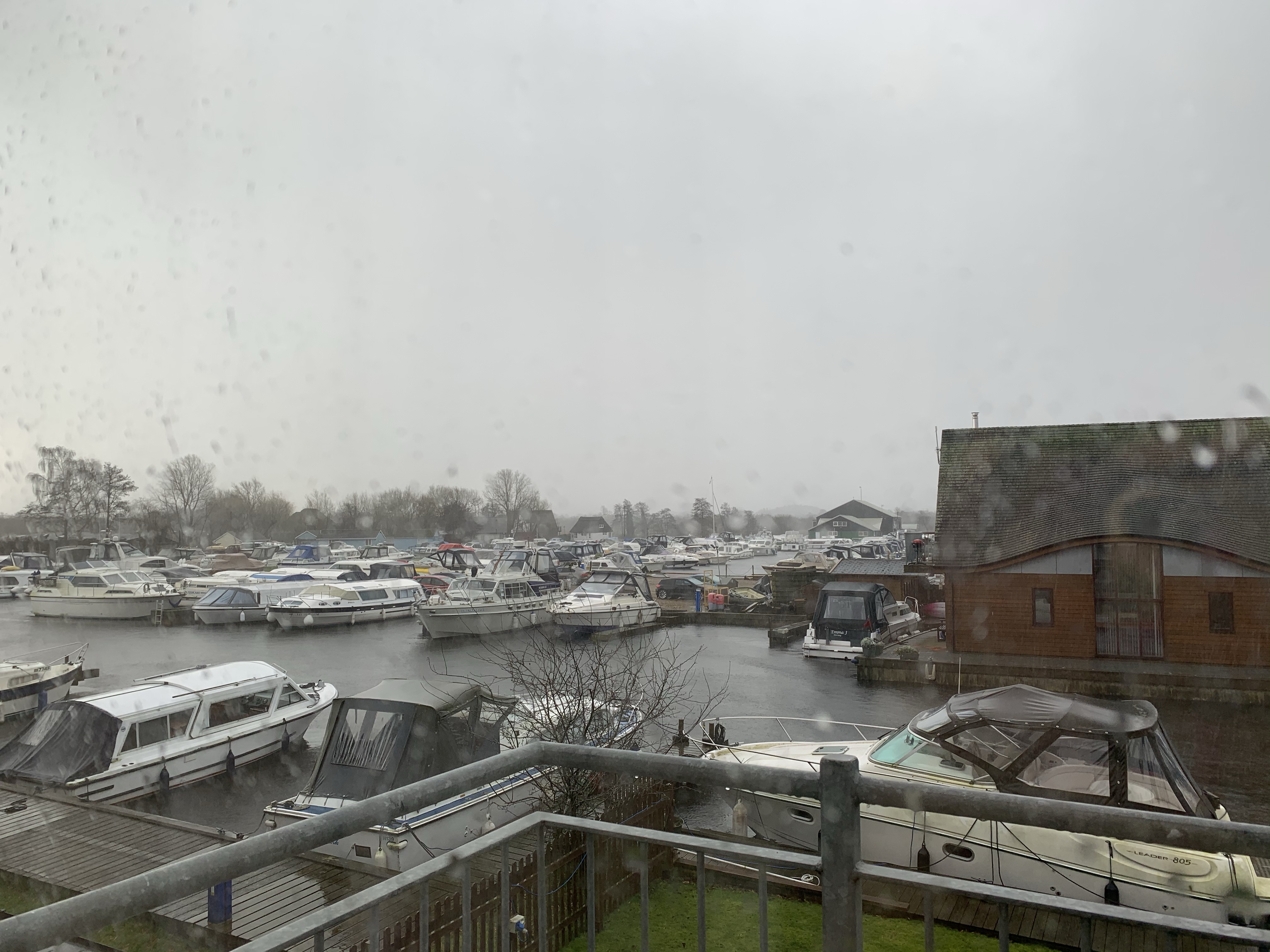 We arrived quite late in the evening, but still in time for a hot chocolate and a Christmas movie – because there is always time for that!!
I woke on Saturday morning feeling super refreshed, I mean honestly is there anything better than waking up on the Norfolk boards after 9 hours of sleep? Well I can tell you that there isn't! I woke up up feeling energised and refreshed … and hungry!
We had no particular plans for the duration of our stay, except going to Norwich which we planned to do on the Monday to get some Christmas presents! So that left Saturday and Sunday FREE!!
Saturday was a clear, crisp and very cold day, and looked perfect weather to put on the walking gear and head out into the fresh Norfolk air. Whilst I do enjoy walking and hiking, I didn't exactly want to be out for hours and hours (I mean i had a list of more Christmas movies that i wanted to watch!) We picked a nice route that took us around 1 hour and 30 minutes, which for me was enough. The route took us through fields and among the most gorgeous countryside, it was just nice to get out into the fresh air.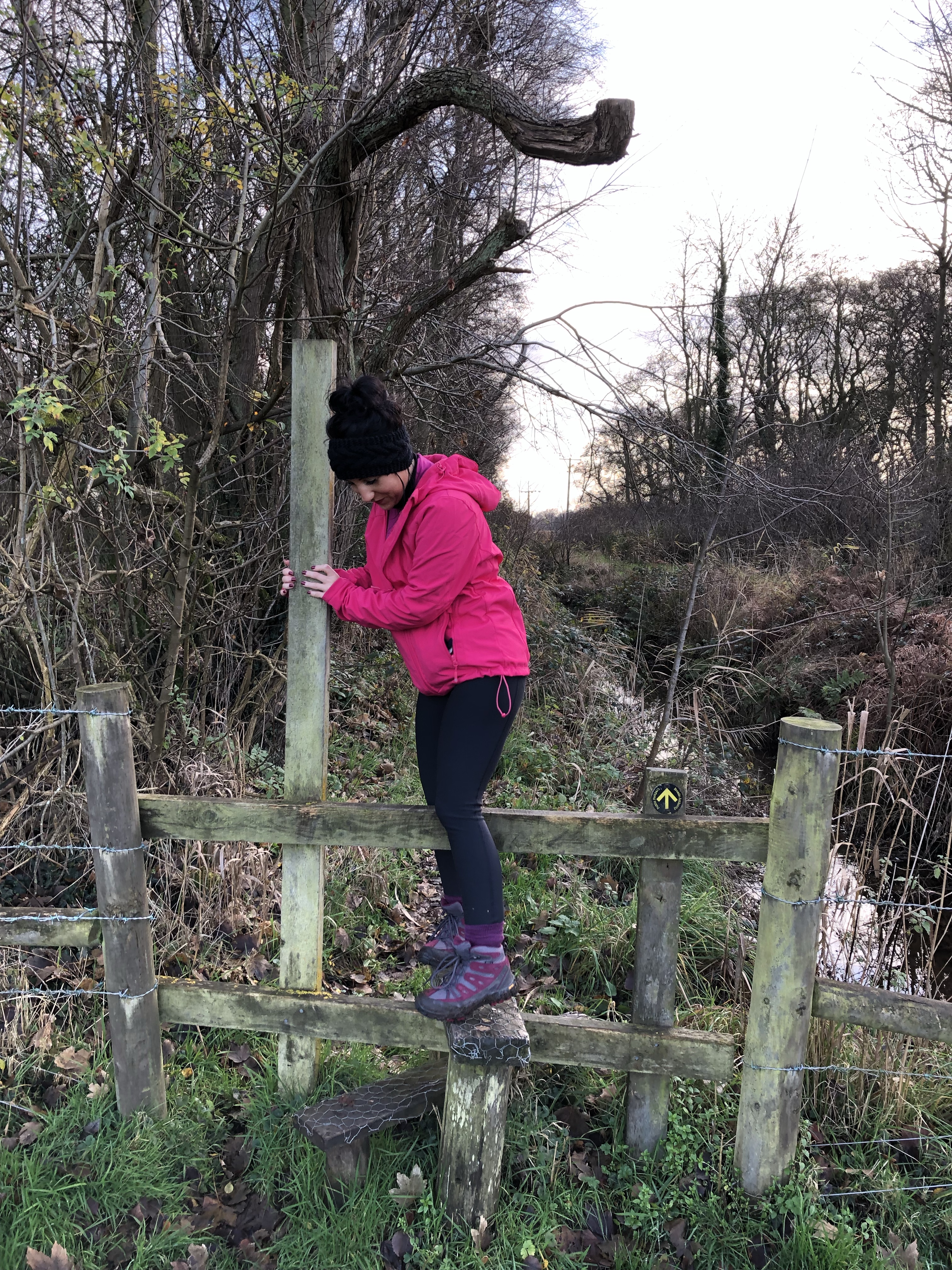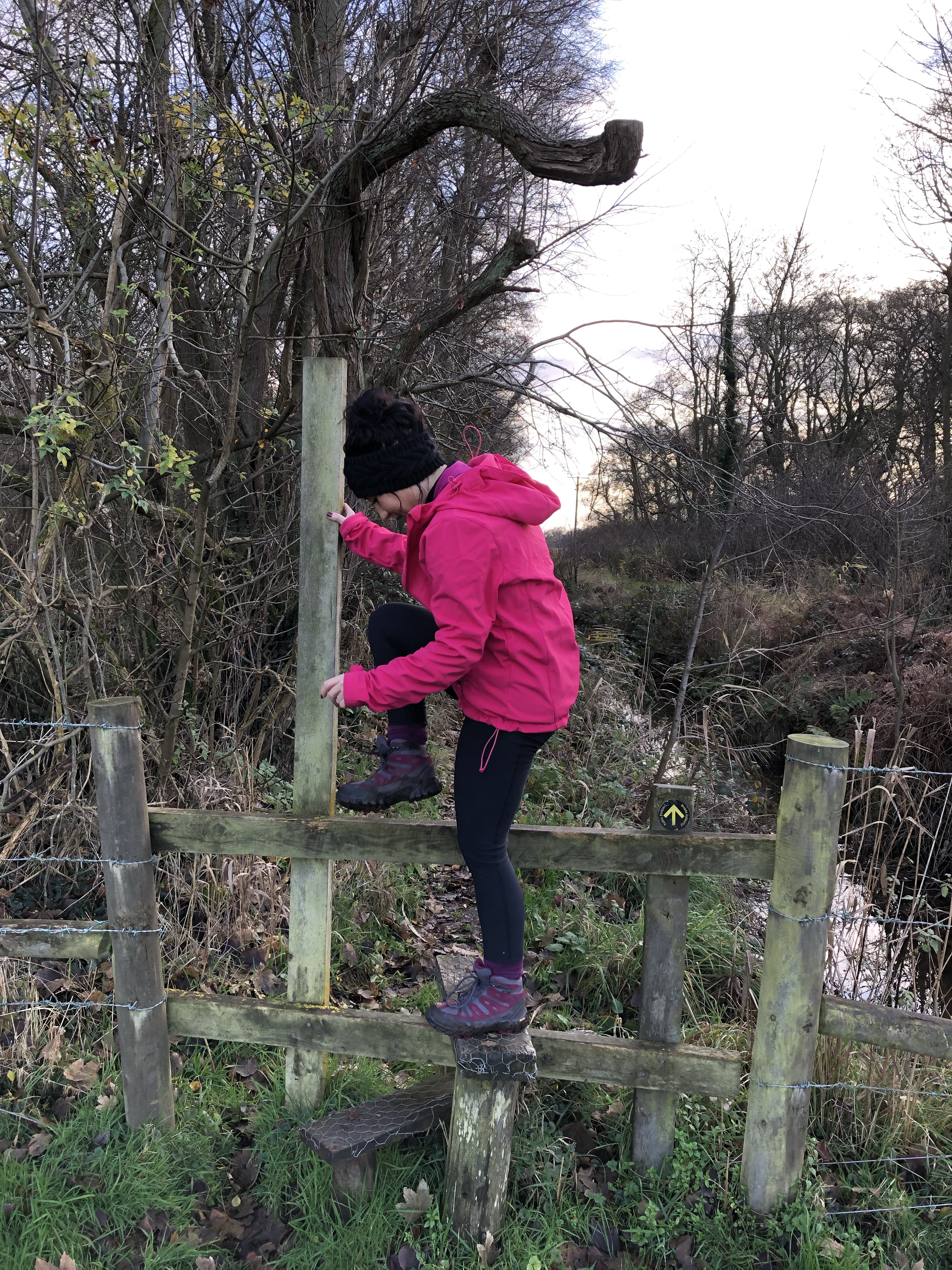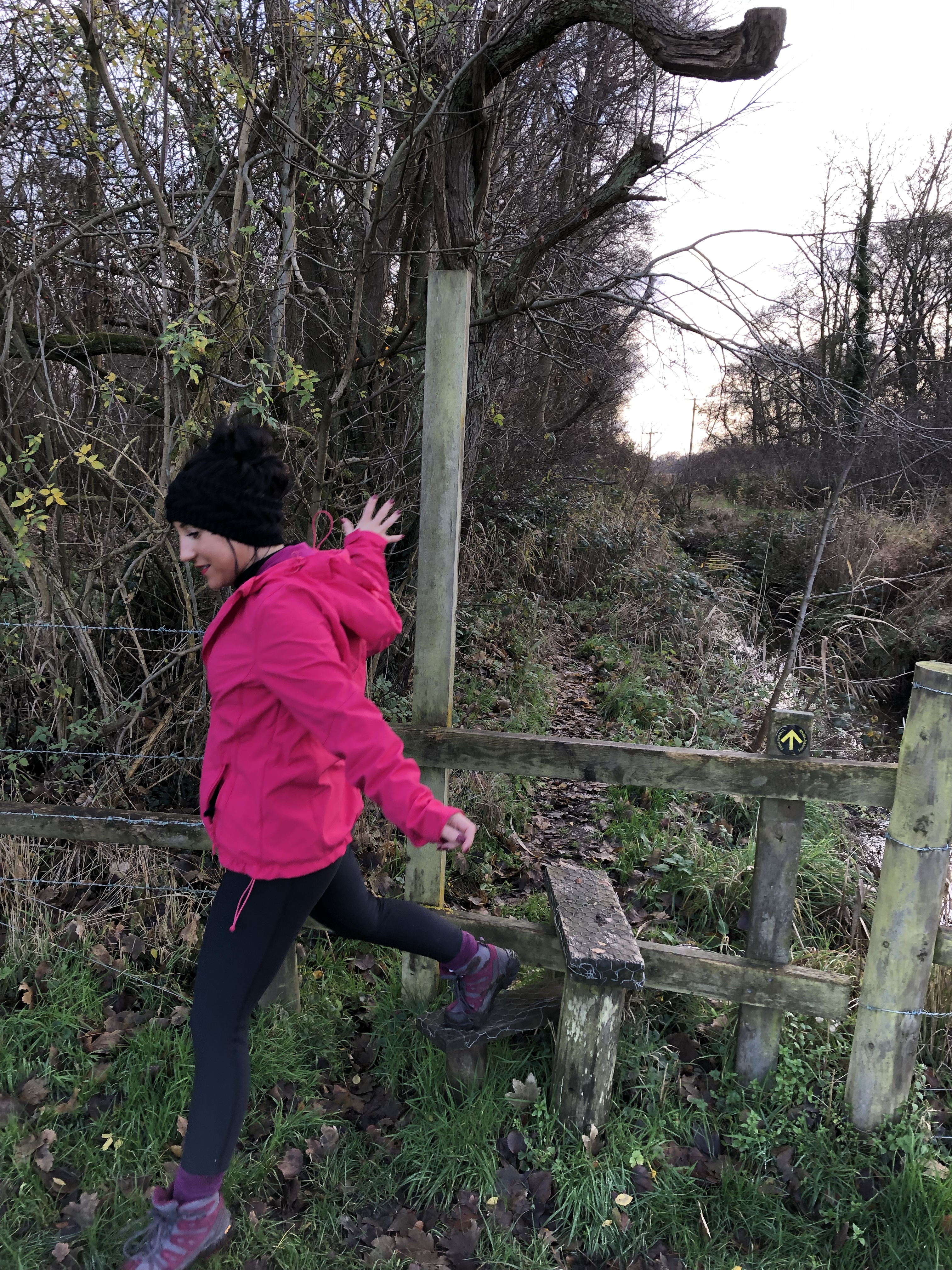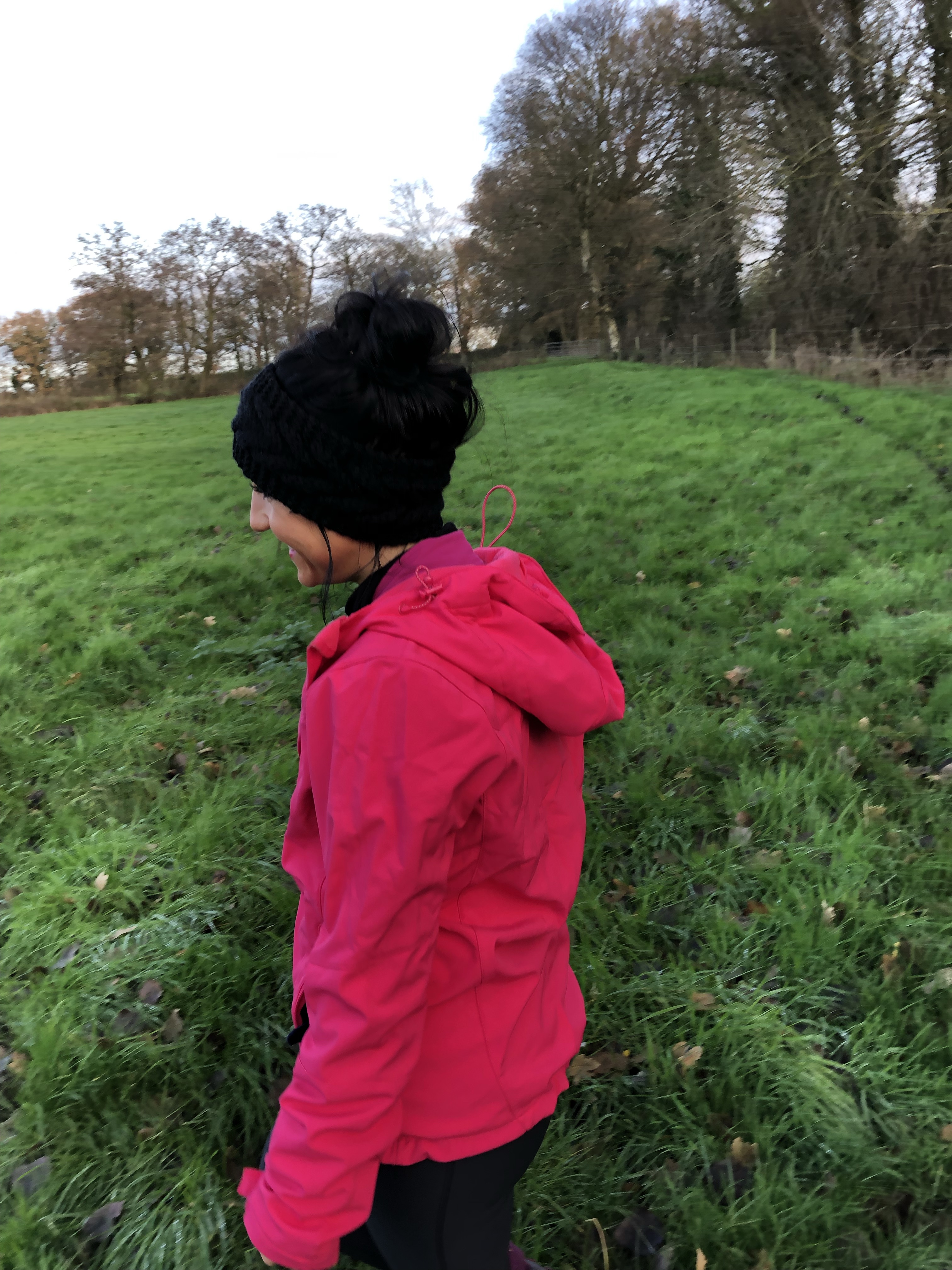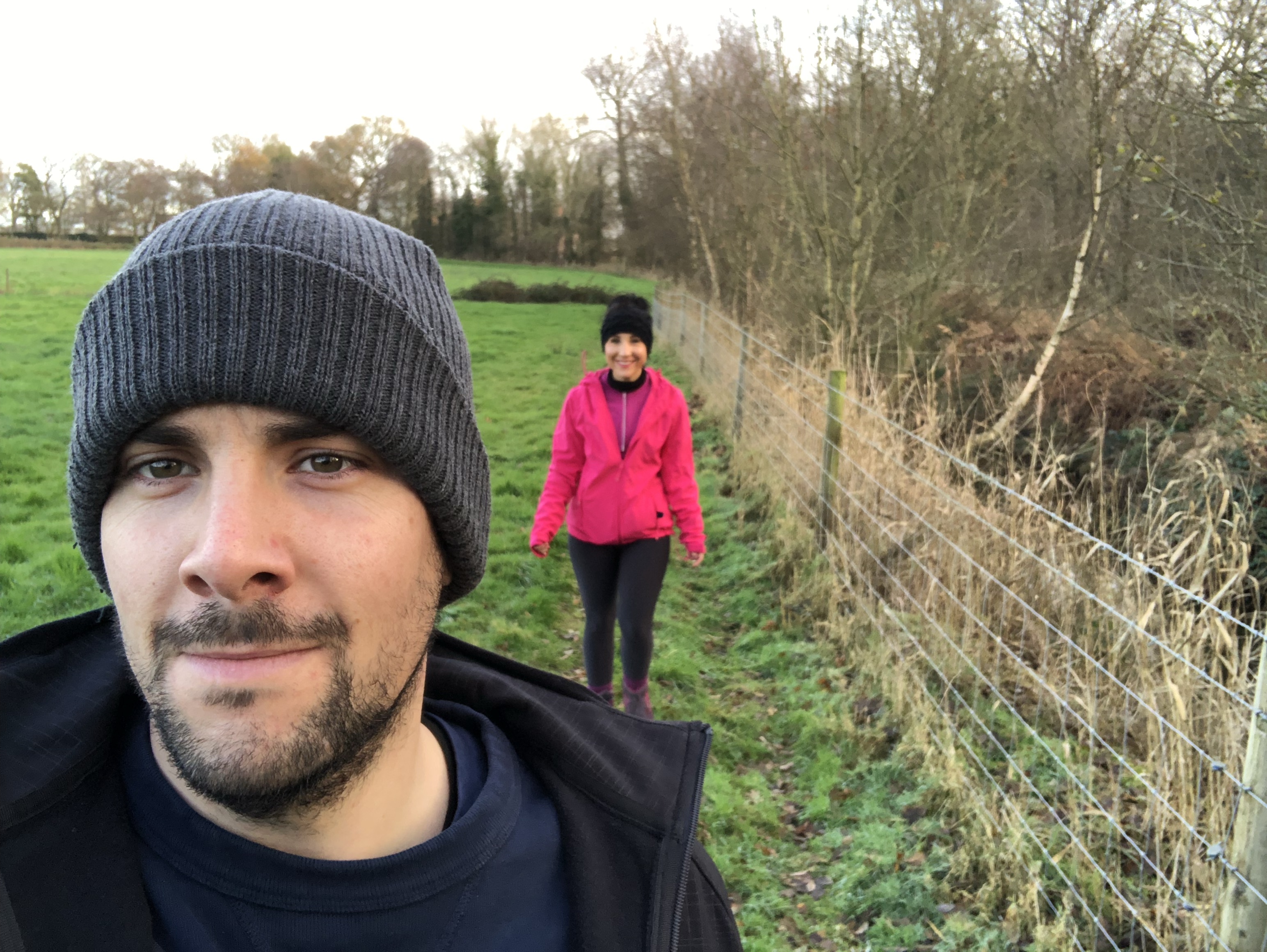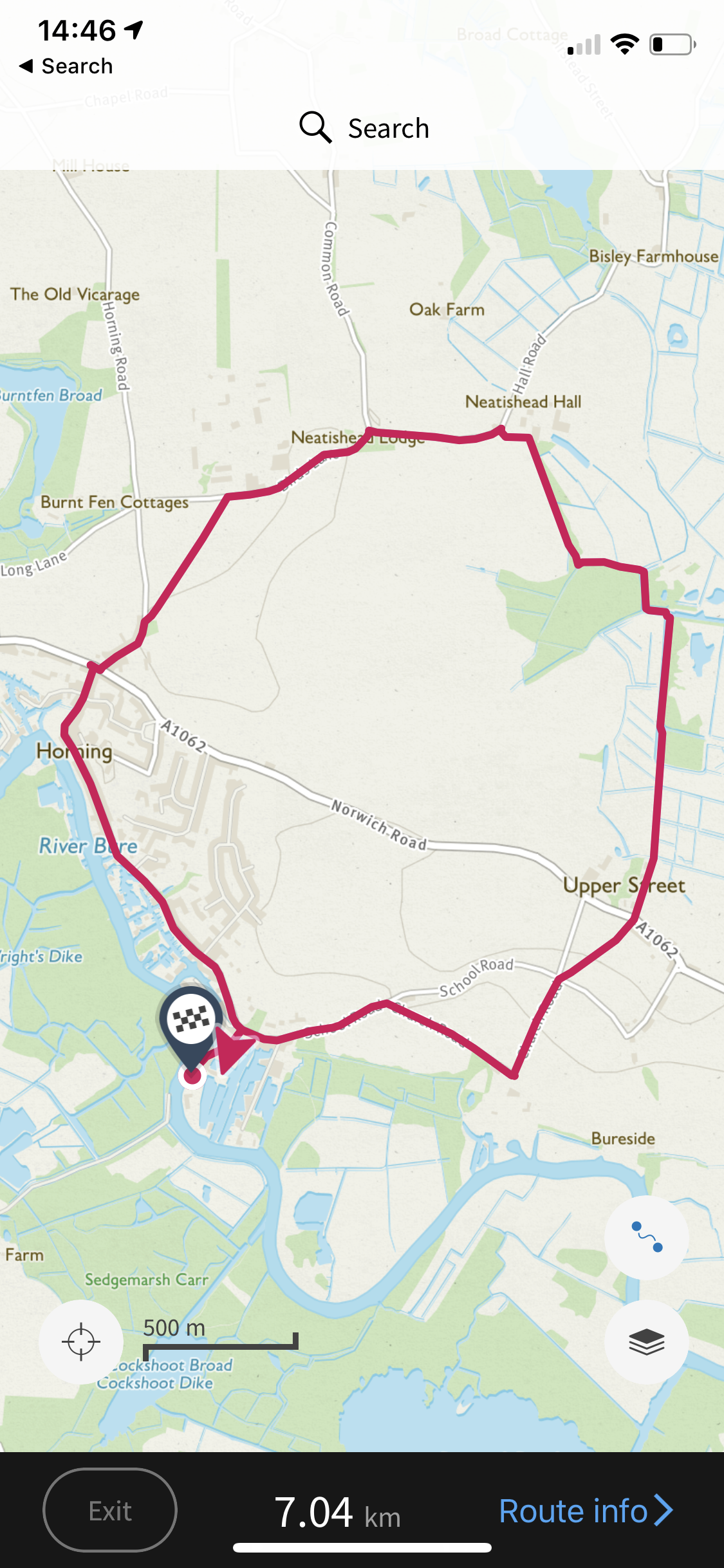 Of course the house was nice and warm when we got back, and it was lunch time, and seeing as i had bought enough food to feed a small army, we definitely did not go hungry. Food and snacks at the ready it was time for Christmas movies!!
Sunday, once again after the best nights sleep, Luke and I got ready and headed off in search of seals!! YES actual seals! I had wanted to see the seals who come to Horsey beach in Norfolk to breed for AGES! like 5 years AGES! But we had never managed to fit it in, until now that is.
Roughly half of the world's population of grey seals are found around Britain, their protection is of international conservation importance. It is one of our largest mammals but is still vulnerable to disturbance during the pupping season. Grey seals come ashore at Horsey to breed during the winter months.
Honestly nothing quite prepares you for the sight that you're faced with once you get over the dunes and onto the viewing platform which has been especially set up for the seal pup viewing during the winter months of October through to February.
Horsey is probably the best place in Norfolk to see the seals in the winter as there are no limits as to how long you can stay or how far you can walk (though there are roped off areas which you must stay behind for the sake of the seals).
It certainly was an amazing site and I was so pleased I finally got to see them, if you ever find yourself in this part of the UK then I highly recommend a trip to Horsey. We stayed for probably an hour or just under, it was SO cold, and I got earache from the wind on the beach! But I still had a brilliant time and would love to do it again.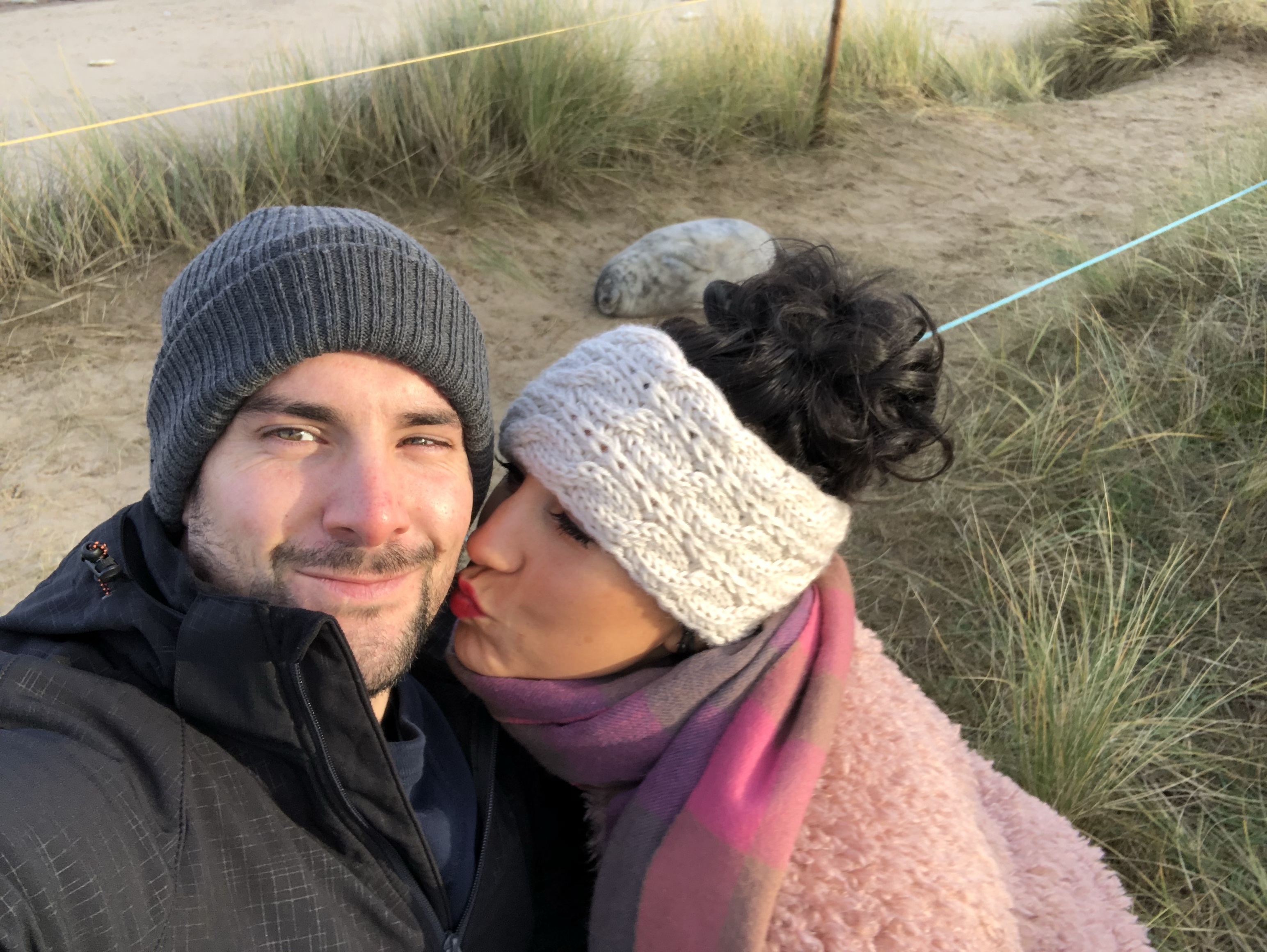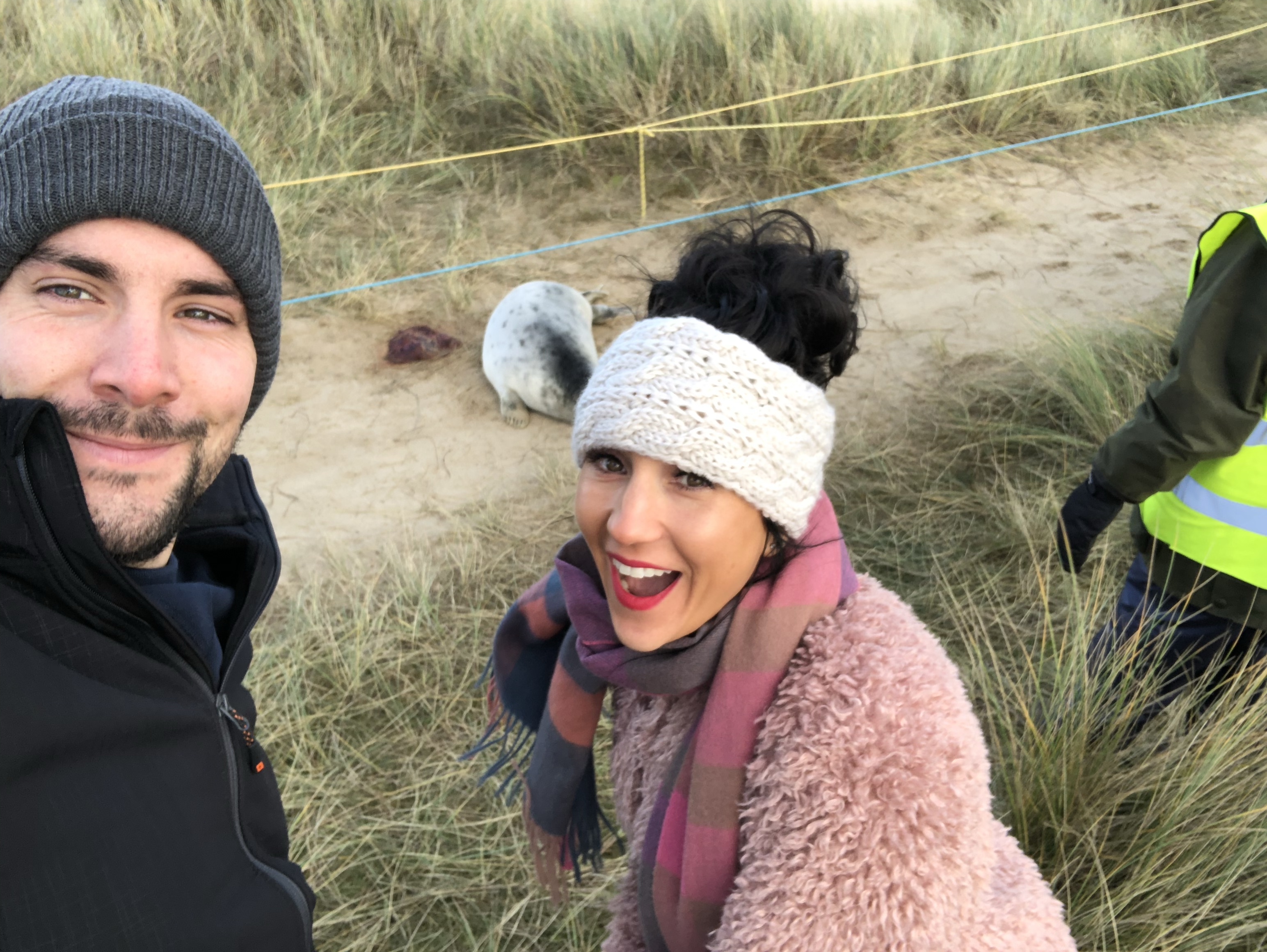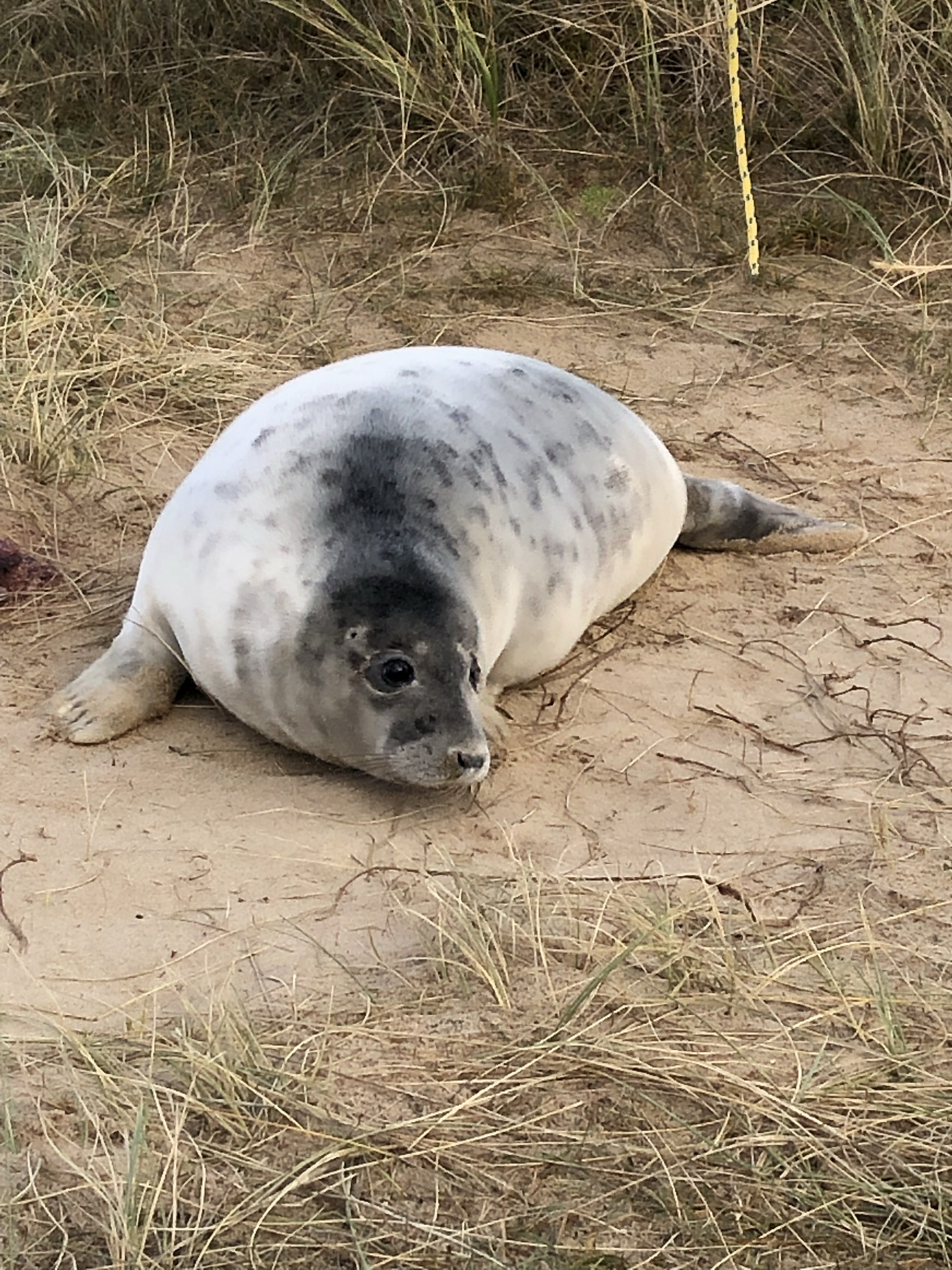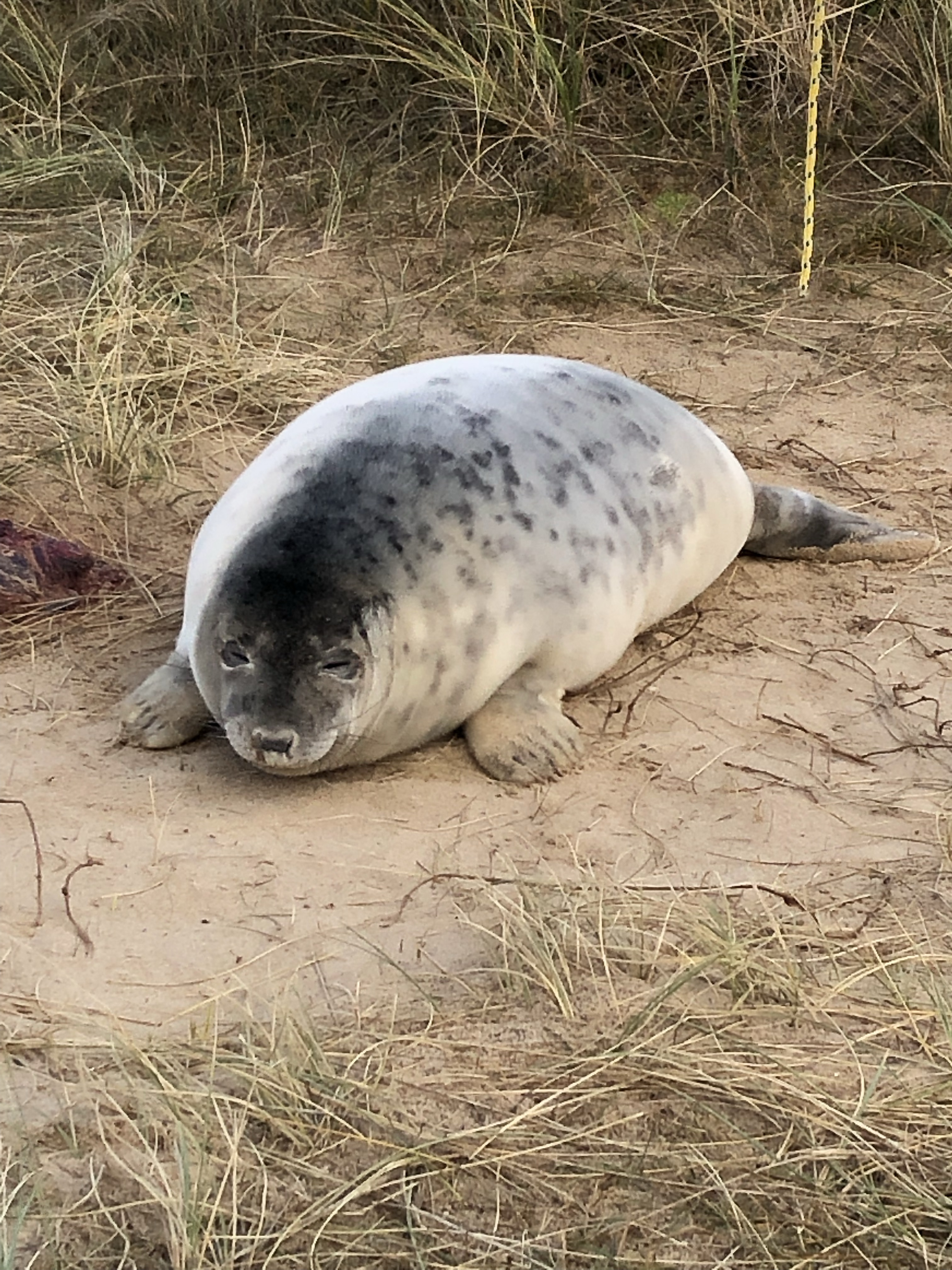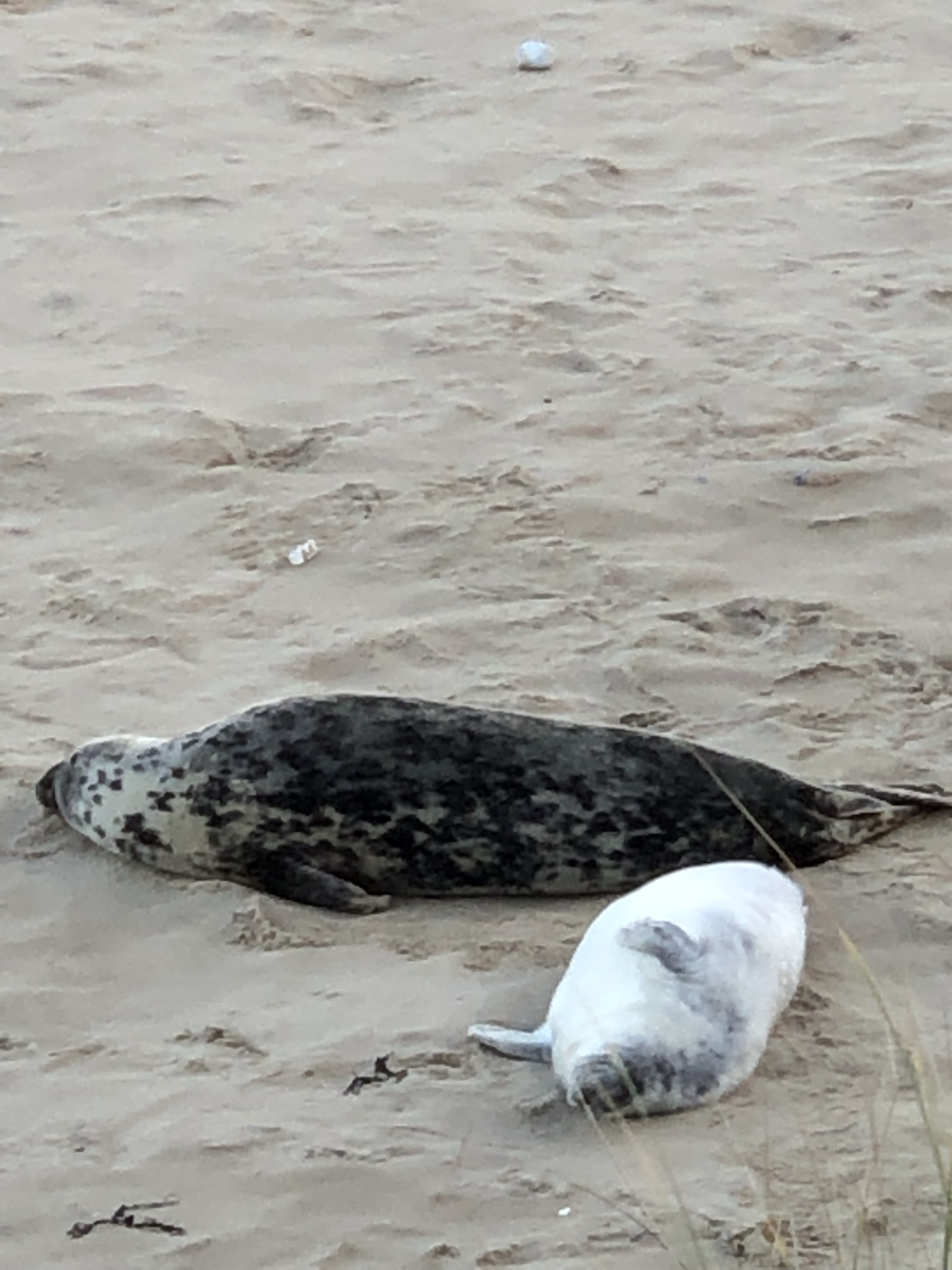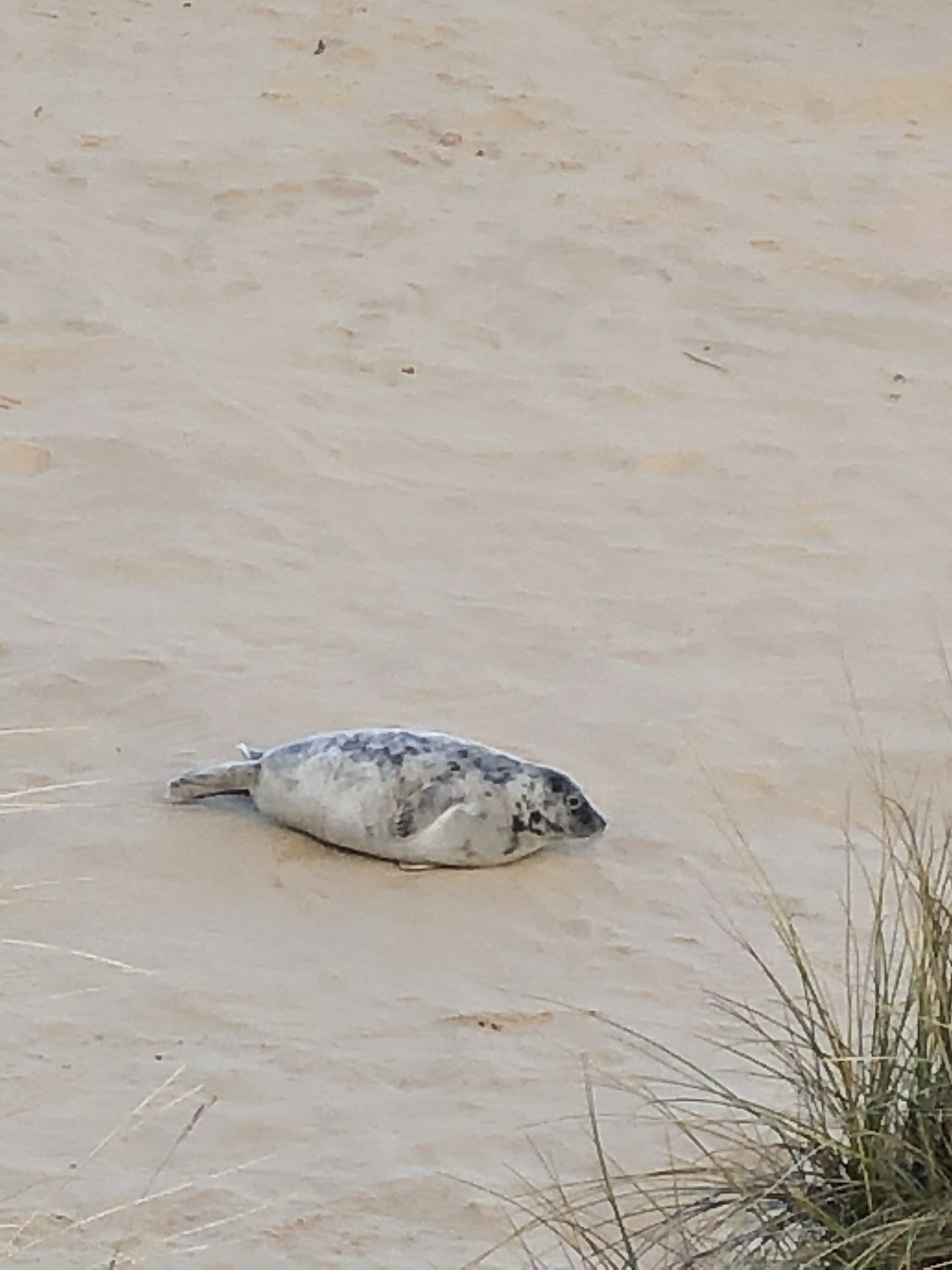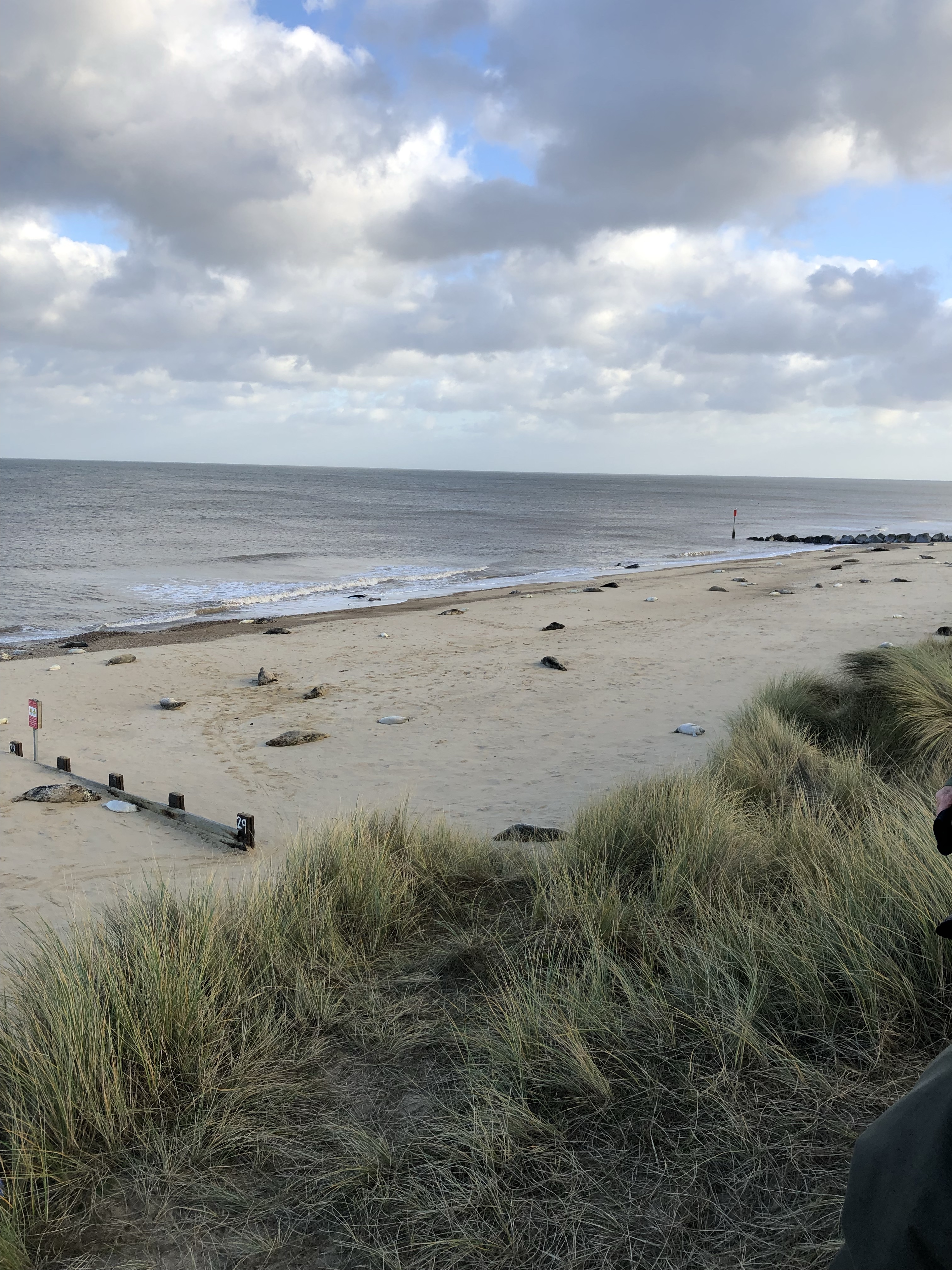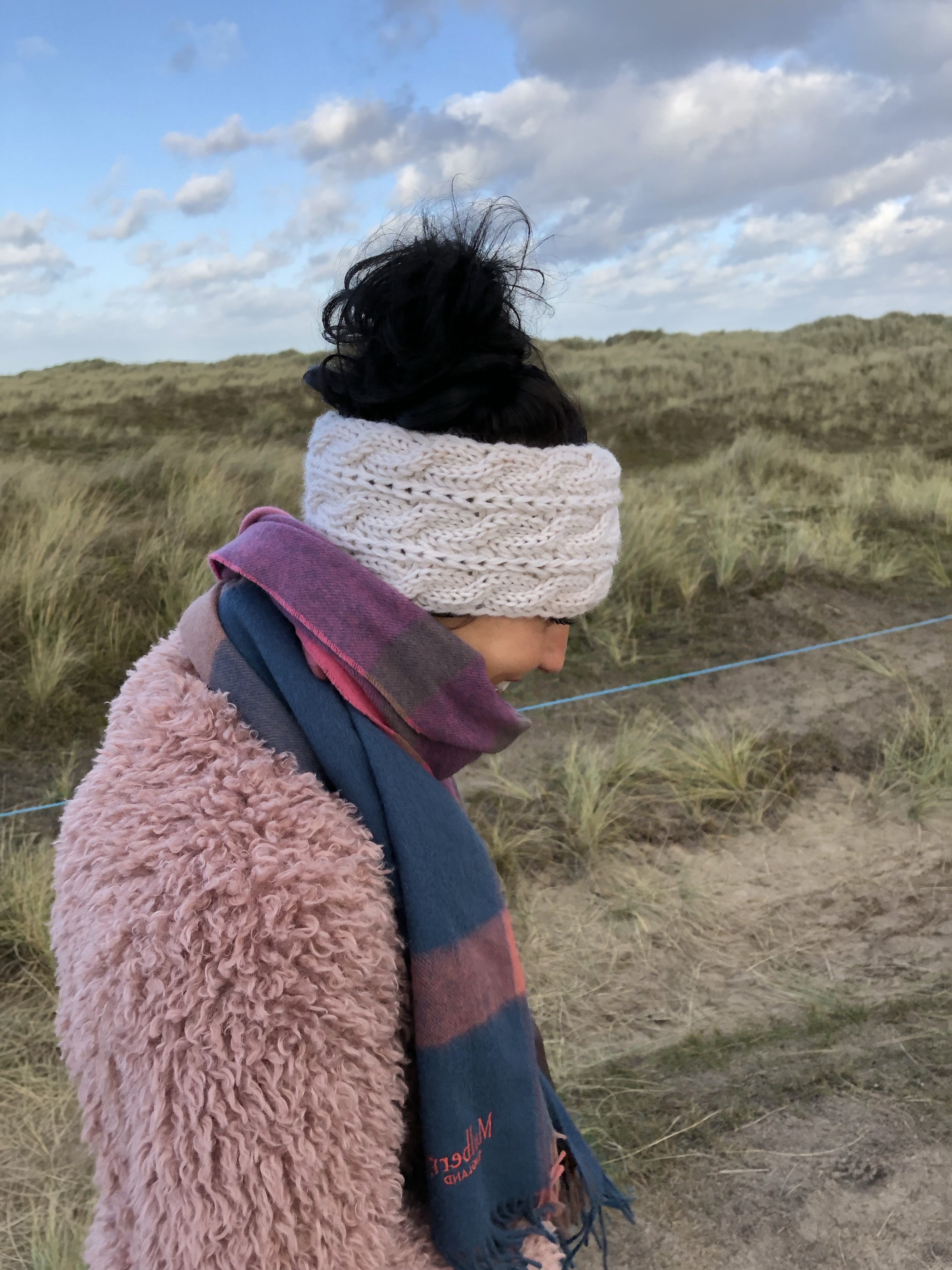 After freezing on the beach seal watching we were both in need of warming up, so we decided a hot drink and a sweet treat were in order! Luke decided to take me back in time for a slice of carrot cake and a scone, he had been recommended to try Poppylands which is a unique 1940s tea room and restaurant.
Poppylands transports you back to the 1940's era as soon as you enter the building. Carefully decorated, you are greeted by authentic décor and memorabilia including uniforms and pictures. The tables are dressed 1940s style and tea is served in little brown pots with individually knitted tea cosies. In true 1940's style the background music keeps it well within the era, with artists including Vera Lynn and Glenn Miller (thank goodness for shazam as I wouldn't have been able to name those songs without it)
The 'Ration Book' menu looked great and had quite a lot on offer. Luke and i went for freshly prepared homemade cake and a scone with a cup of tea. However you could have a full English breakfast with all the trimmings, or beer battered cod and chips, a fish finger sandwich, jacket potatoes as well as traditional favorites such as Bubble & Squeak, Bangers and Mash, and beer battered SPAM fritters! Not my thing, but something my dad would probably enjoy!! Definitely worth a visit, so add poppylands to your list next time you find yourself in Norfolk!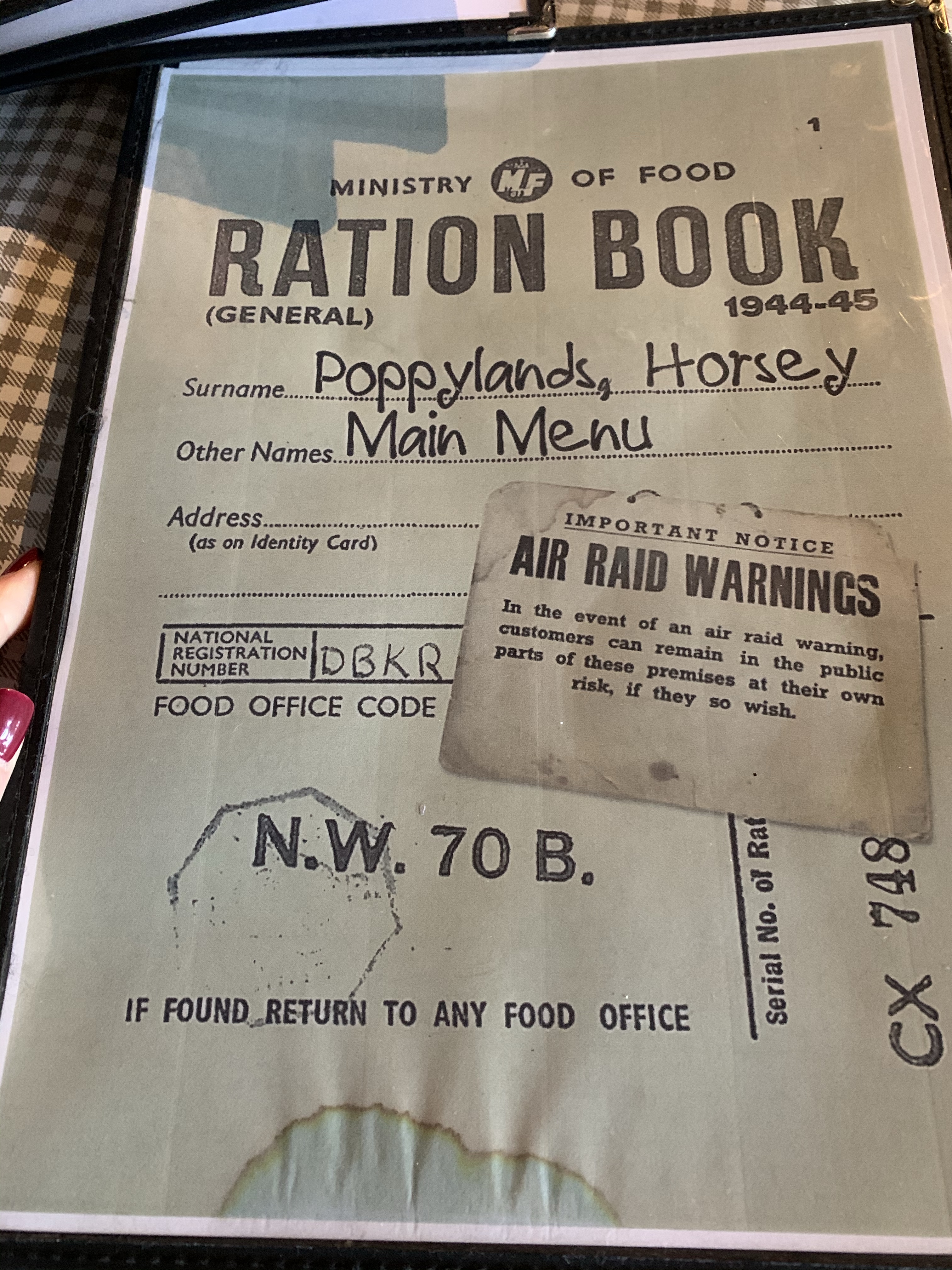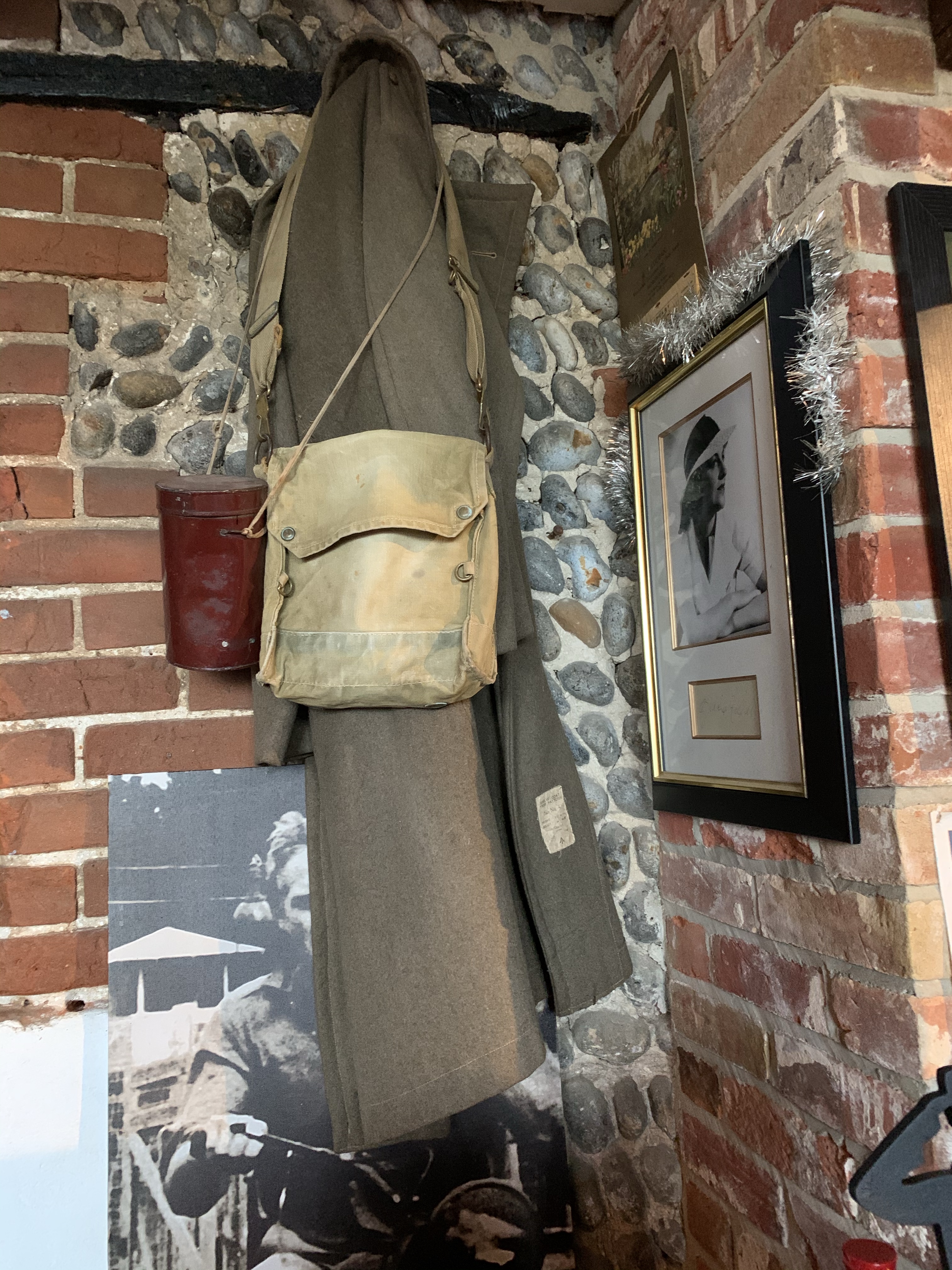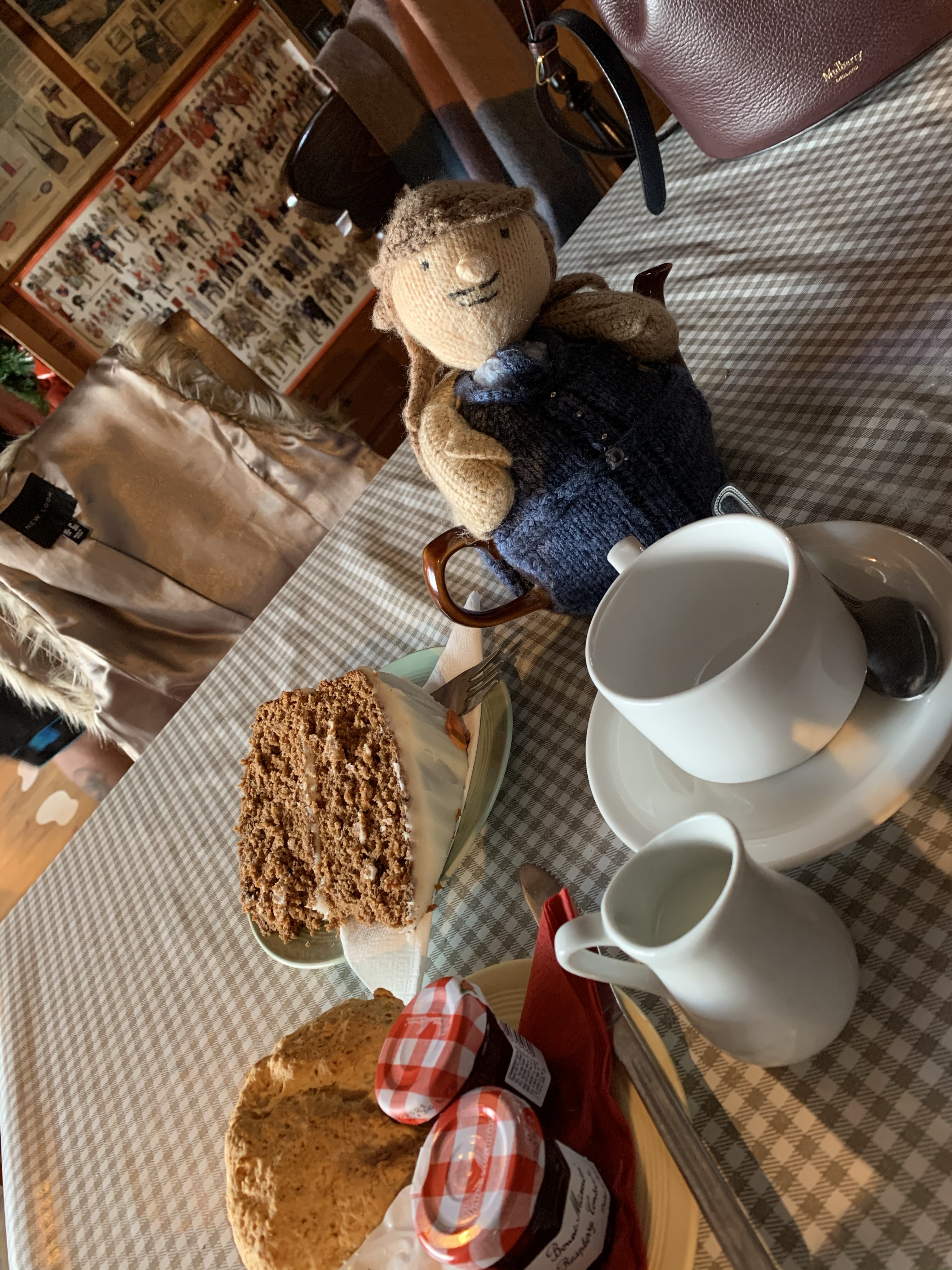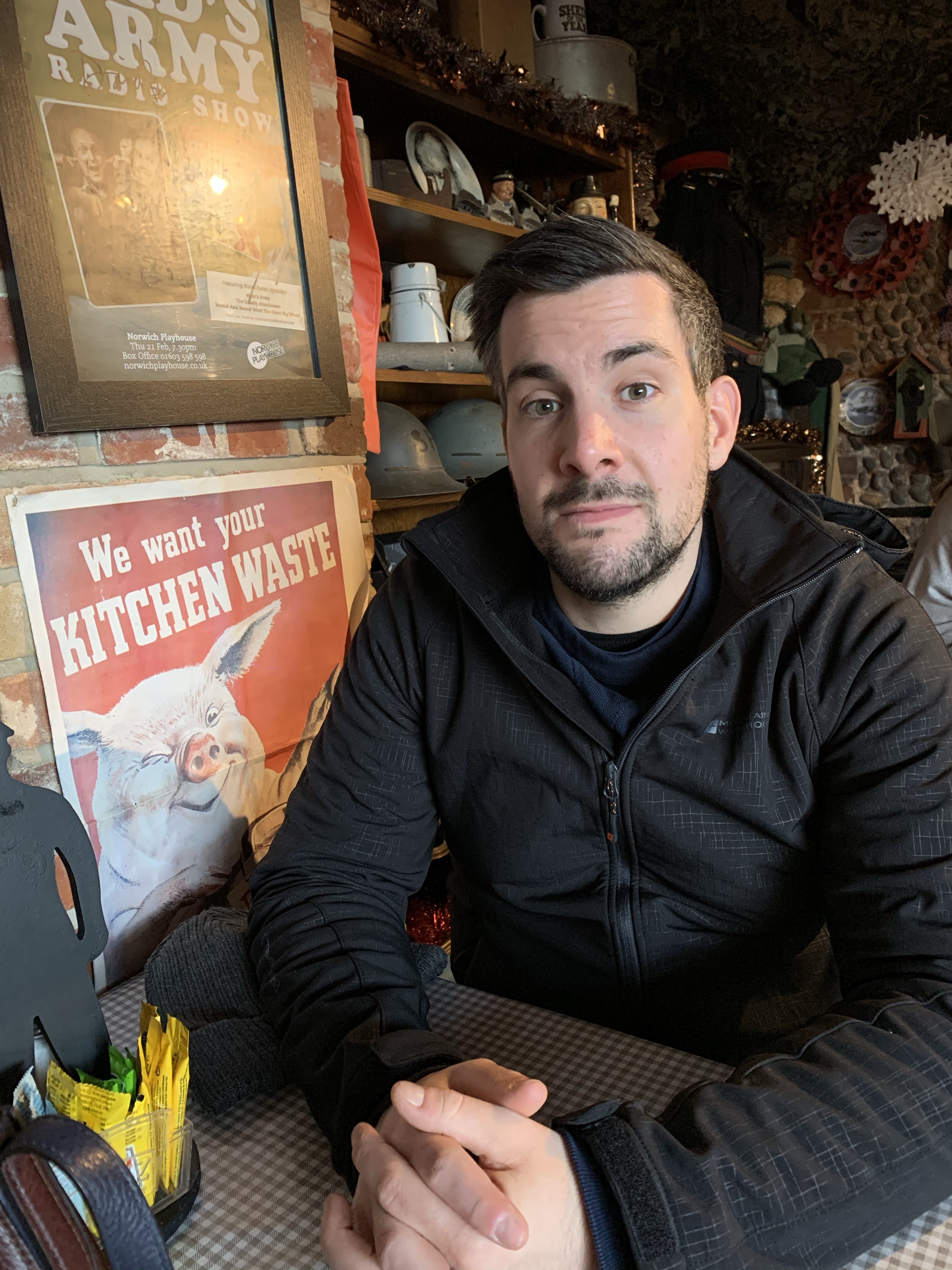 We of course finished off a lovely long weekend with a shopping trip to Norwhich on the Monday, I managed to get a few presents, as did Luke and it was nice to actually go out and do some shopping instead of getting it all online, it made it feel more festive.
I am now back home in Essex, and there is just 9 days left until the big day arrives!! AND my shopping is DONE! Now for the wrapping mission to begin.
Happy Monday everyone! Hope it's a good one