13/10/19
Hello on this extremely wet and dull Sunday!
It's actually rained for the entire weekend here in Essex, it's been relentless, and it's the kind of rain that's mixed with wind and soaks you through as soon as you step out in it. Not a great day for making plans and heading out.
Luke and I actually spent this weekend (well Saturday) 45 minutes down the road in a place called Romford (Essex) We attended a really lovely engagement party last night, where I got to meet a few of Lukes work friends. It was nice to get dressed up and head "out out" for a change, even though I love the quiet nights in, putting on a nice dress and having extremely nice make up does make a nice difference from hair up and PJ's!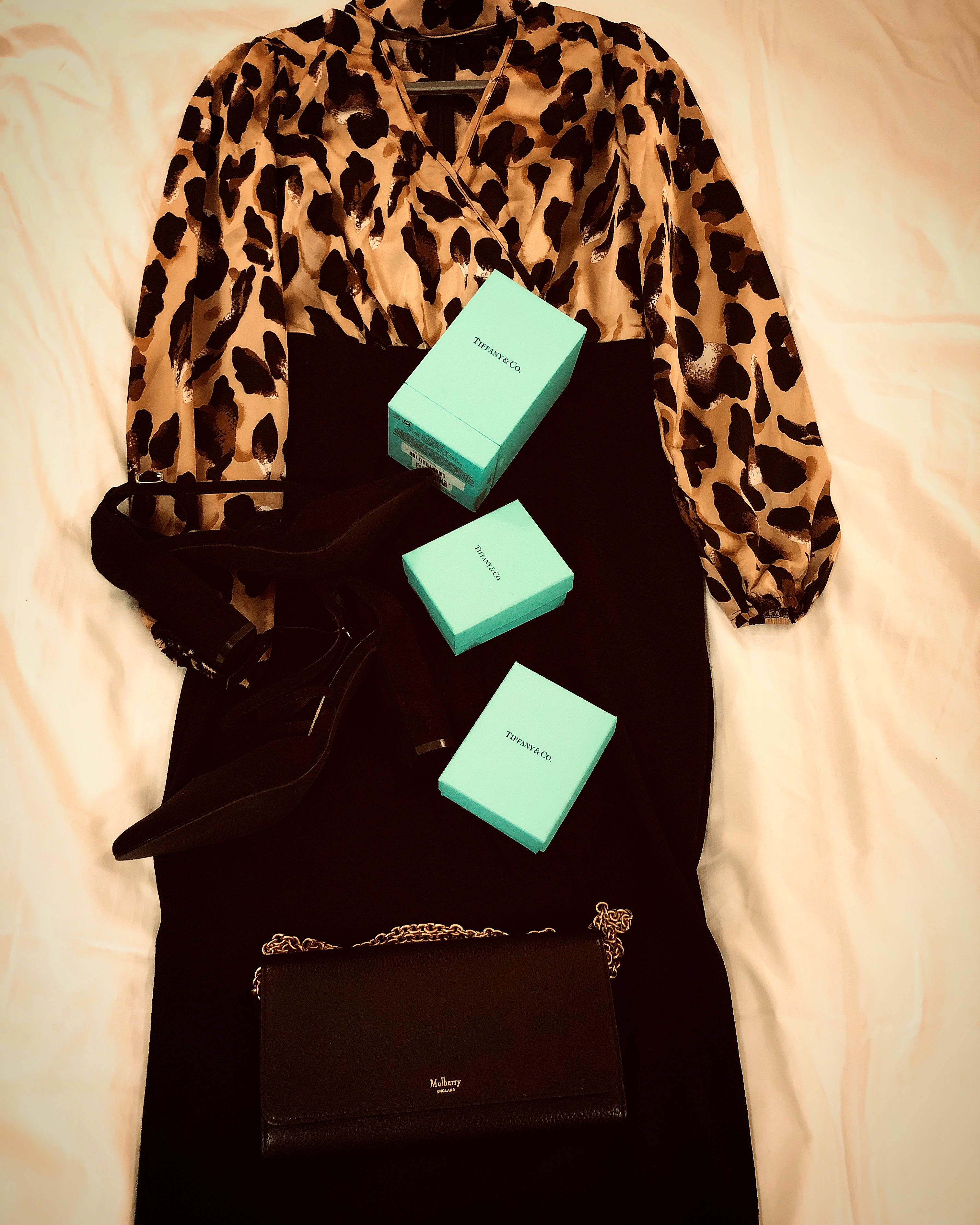 I actually really struggled with finding an outfit for last night, but eventually settled on this AX Paris leopard print pencil dress, it was down from £40 to £13 on the Asos website! What a bargain! – Link ?? https://www.asos.com/prd/11849913?acquisitionsource=pasteboard No outfit is of course complete without a bag, jewellery and perfume, so I decided on my cute Mulberry bag and accessorised the dress with Tiffany & Co jewellery and perfume.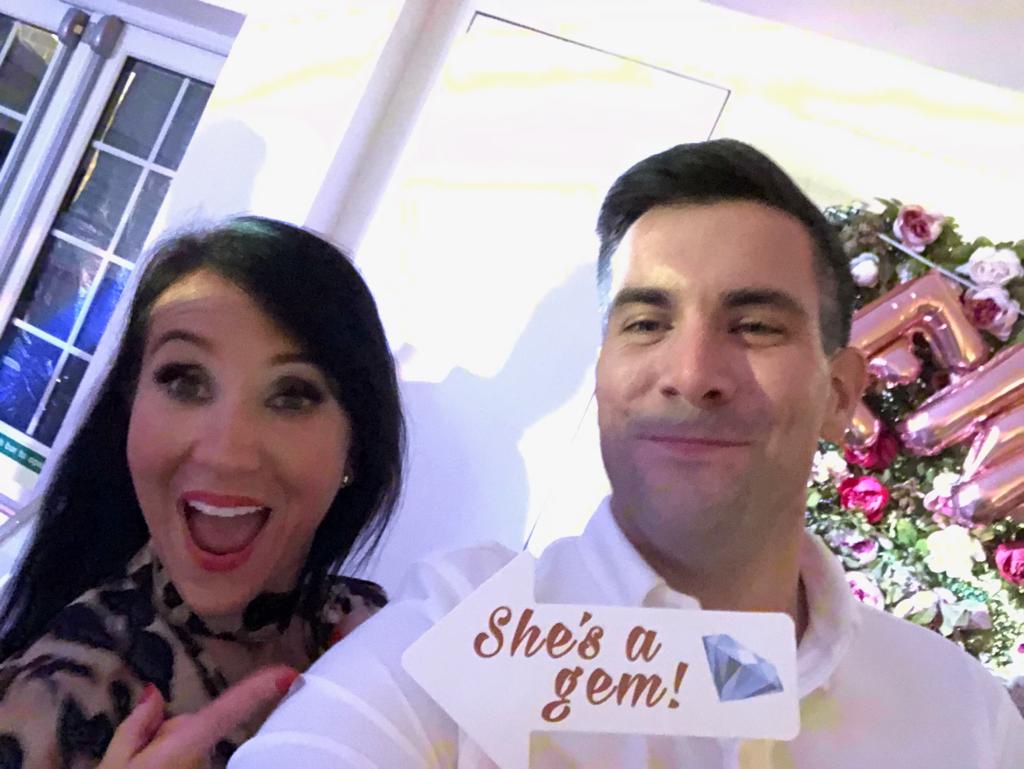 After a fab Saturday night Luke and I woke up groggy this morning and that is because at 3am Sunday morning SOMEONE smashed the glass and deliberately set off the fire alarm in the hotel! It was so loud that I jumped from my deep sleep that I was so happily in. It took a few seconds to work out what was going and what I needed to do, my brain wasn't engaging properly! A short while later Luke and I joined lots of unhappy guests as we all walked down the flights of stairs to the main reception area and then out into the car park. It was cold and wet and we were all SO tired! What an eventful night!
So waking up groggy on Sunday morning and it's STILL raining outside after our hotel breakfast I decided to make the most of being in Romford by stopping by at TK-Maxx and Homesense for a bit of shopping.
Now if you're looking for somewhere with a wide range of Halloween decorations than look no further than TK-Maxx. They have a great range here and lots of bits are very reasonably priced too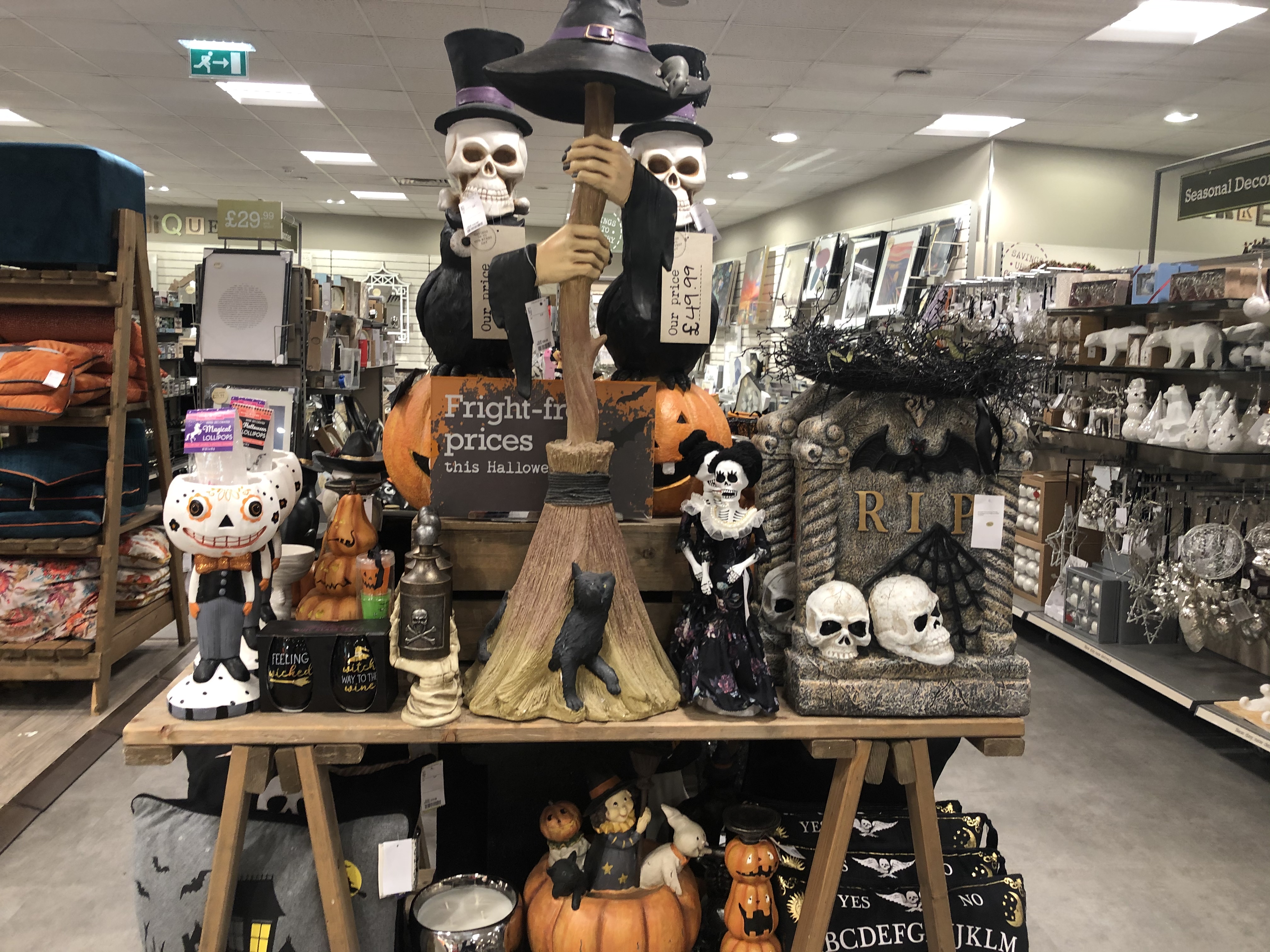 I mean a WHOLE table dedicated to Halloween, now that's right up my street!
If Halloween's not your thing and your gearing up more for the festive season, then don't worry because they already have lots of Christmas decorations in store, spoilt for choice much?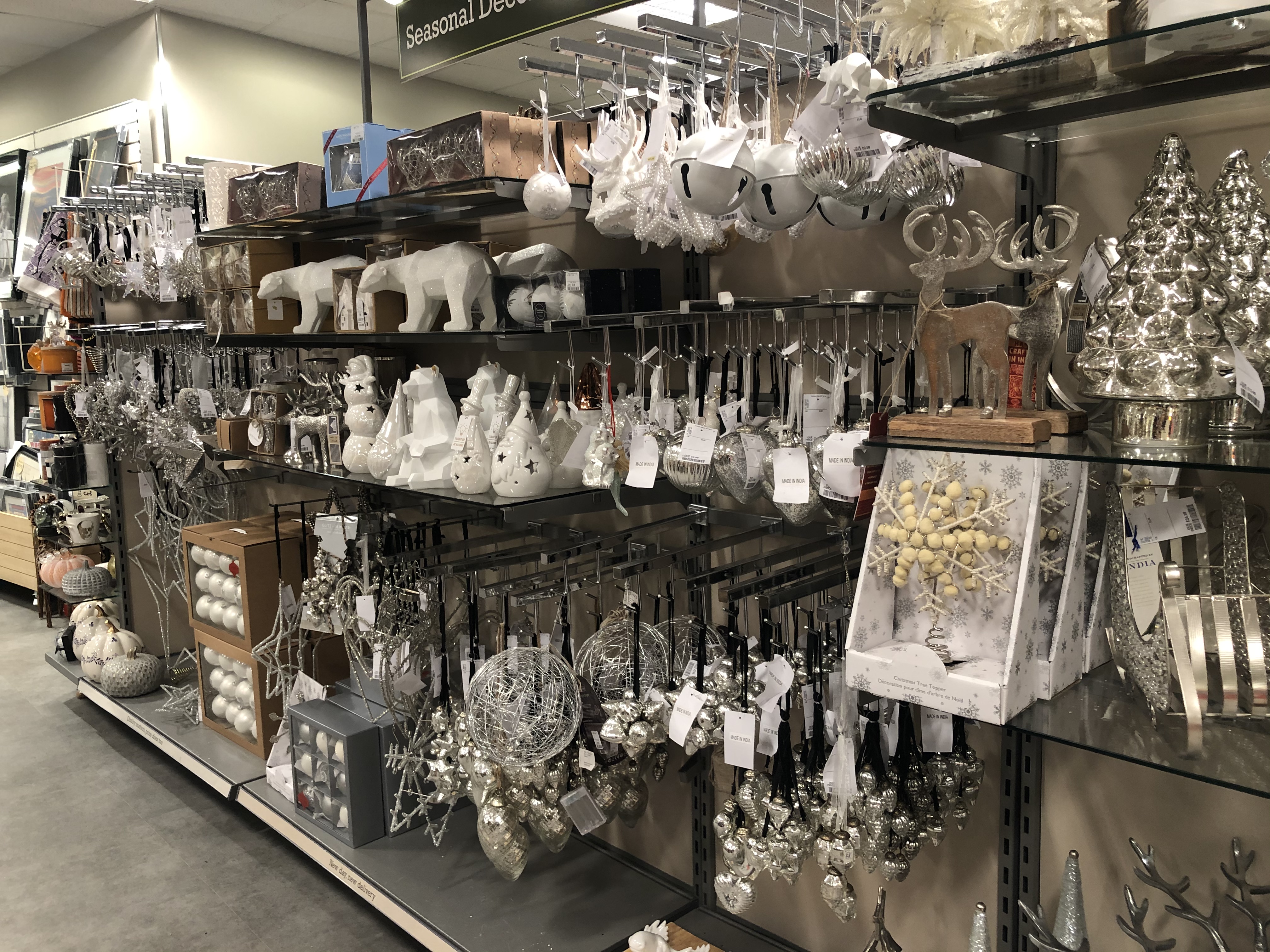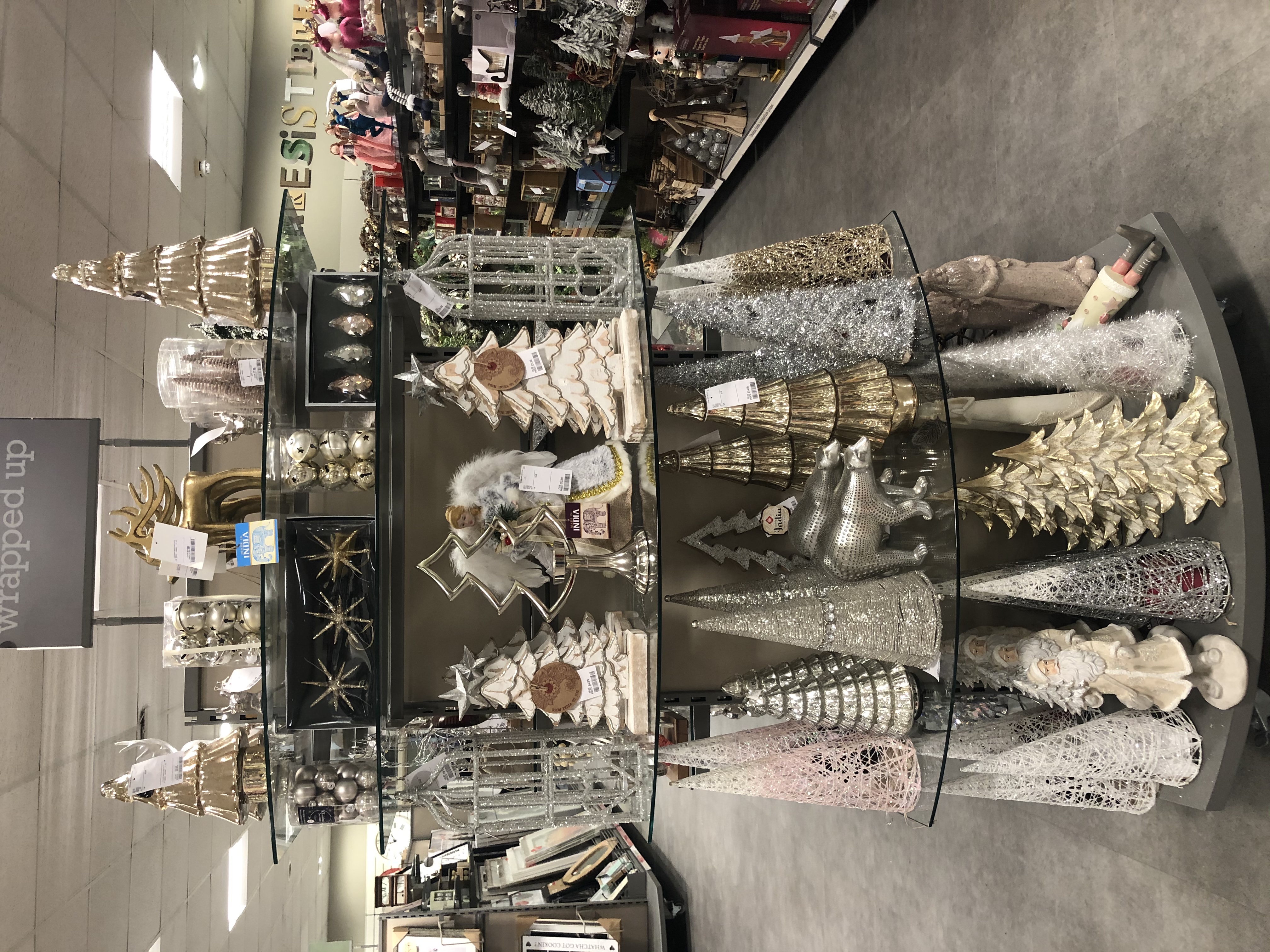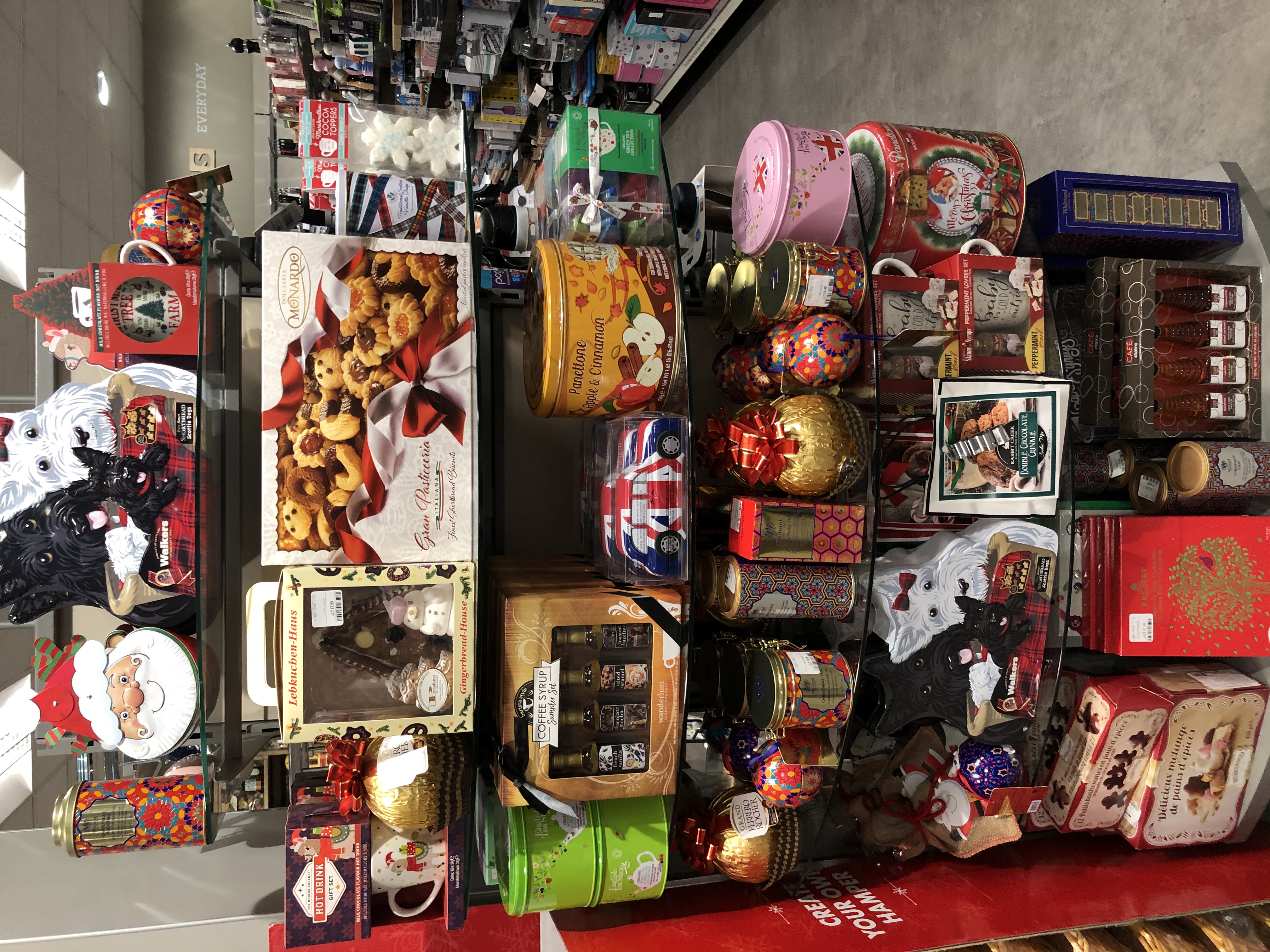 I actually love TK-Maxx and homesense because of the candle and reed diffuser section, I already have a box full of them at home but a girl can never have too many, and I love my house smelling so good!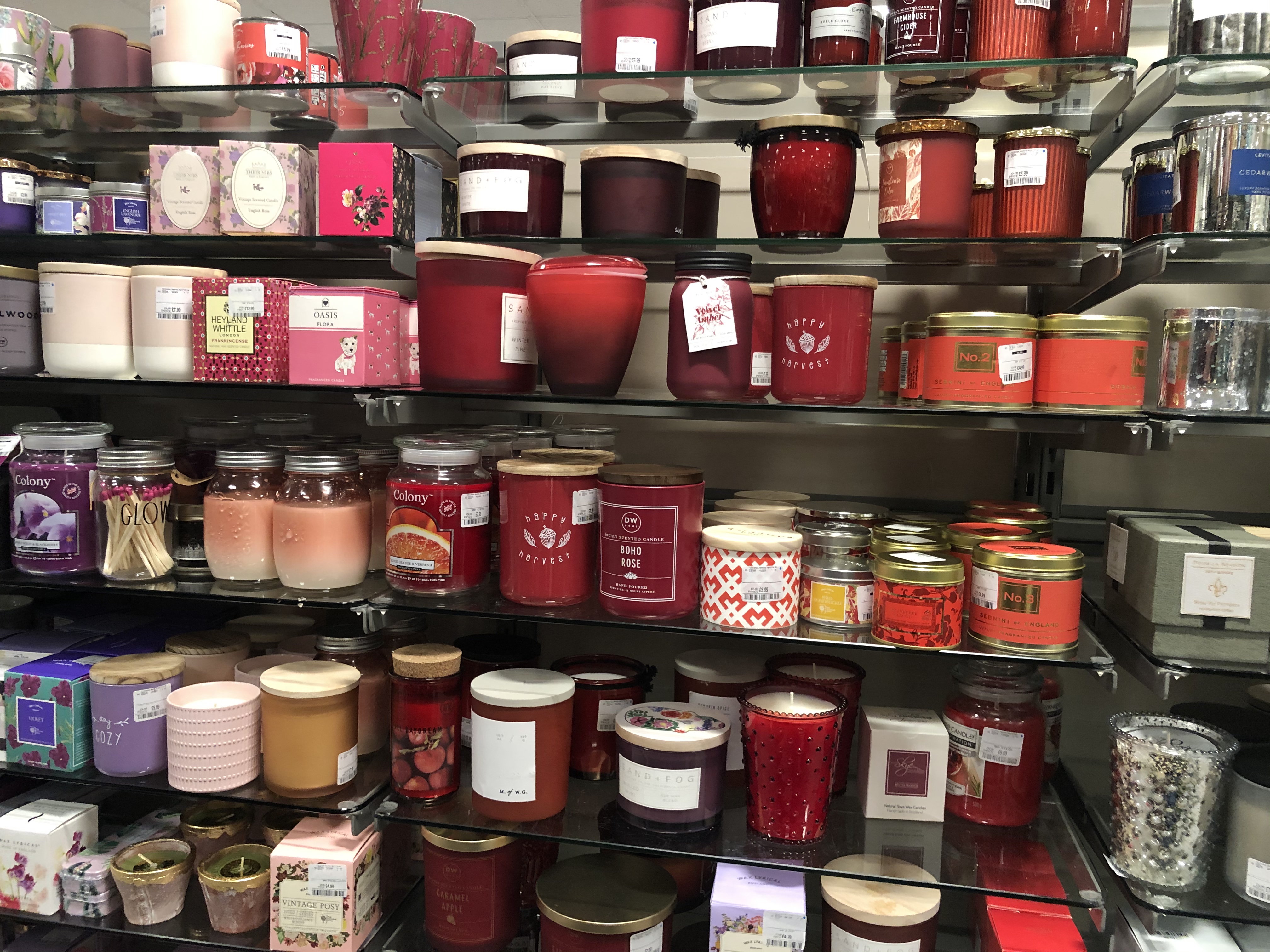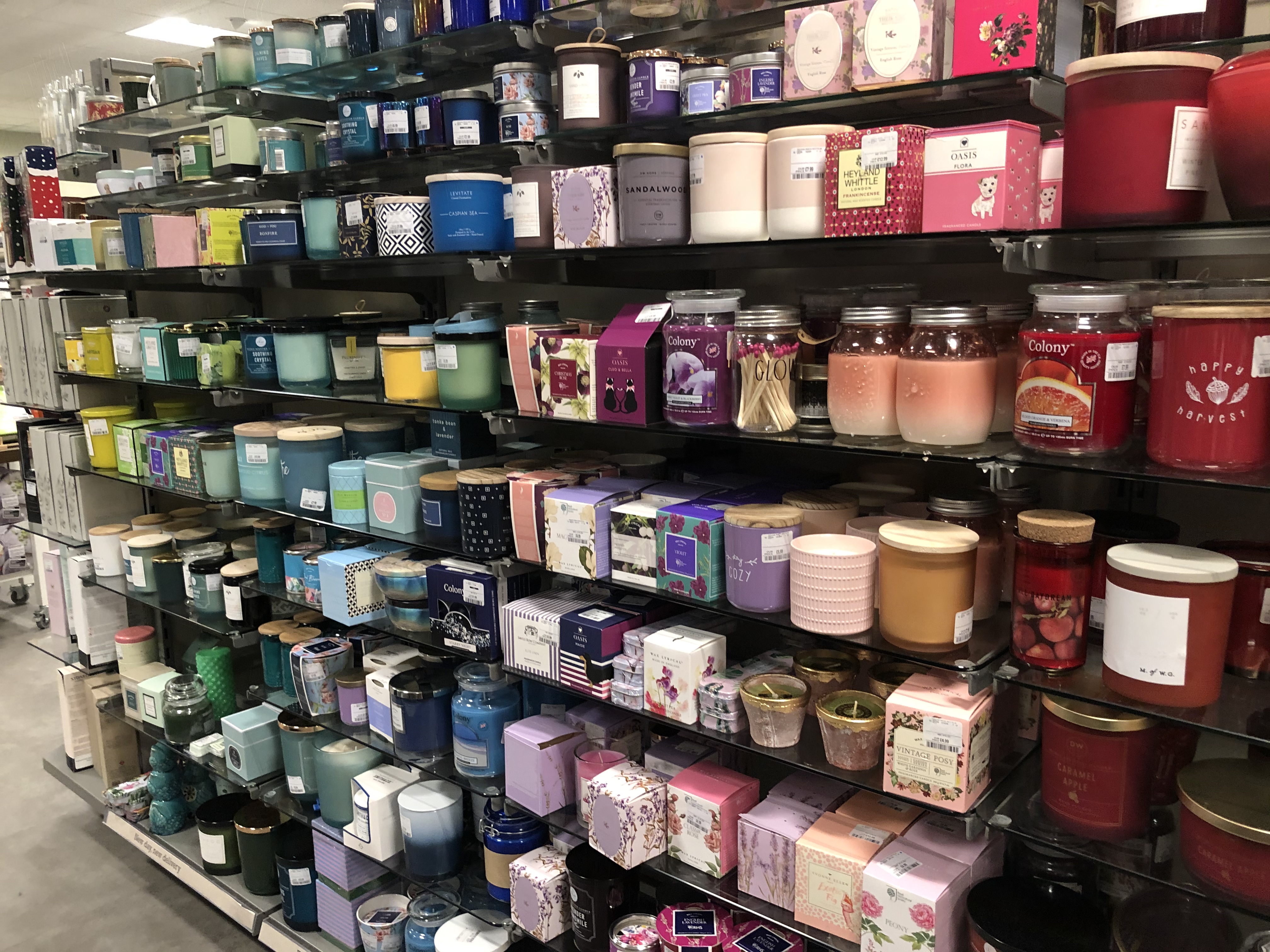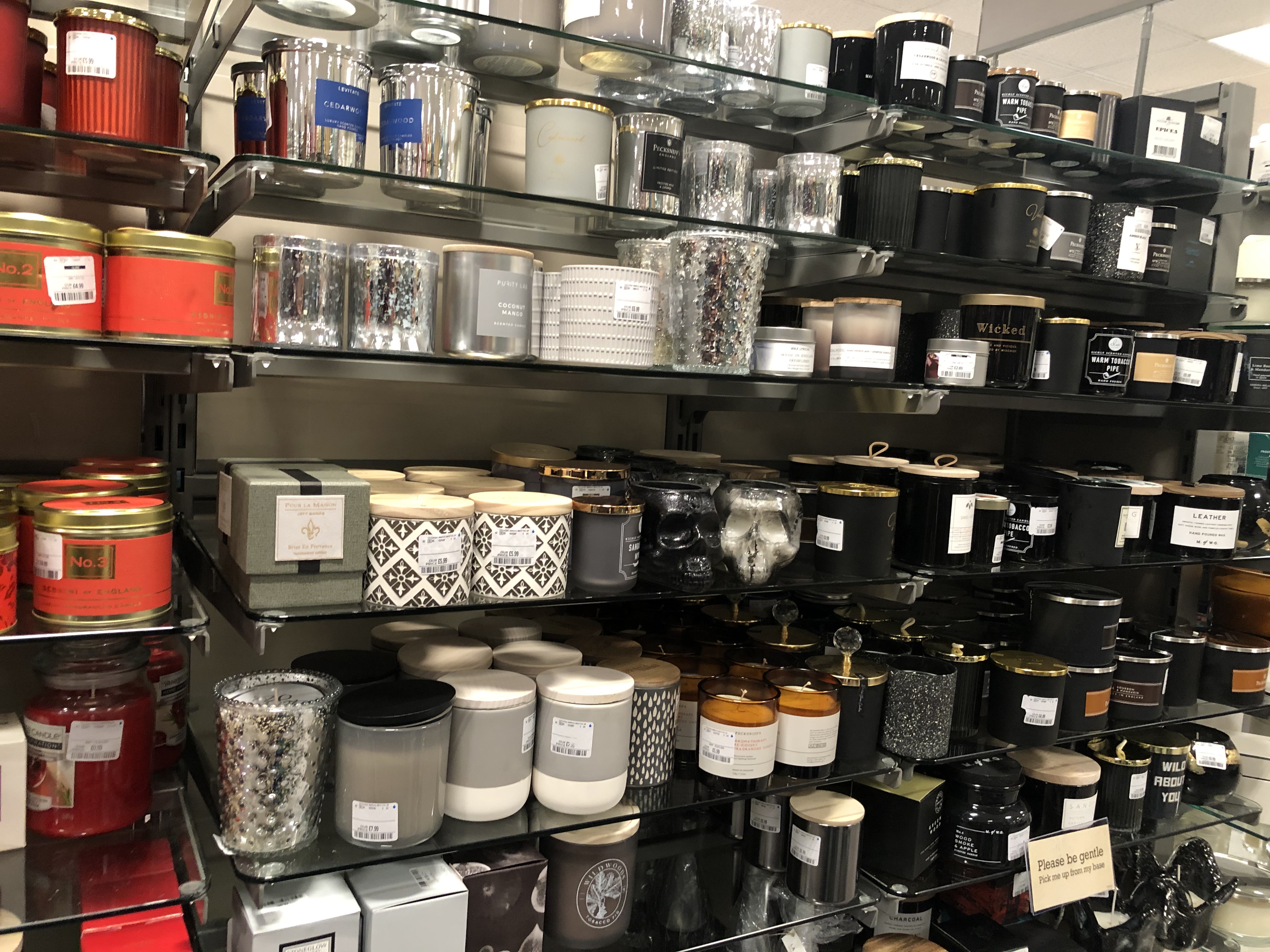 Definitely spoilt for choice here! I spent ages smelling the candles deciding which ones I did and didn't want! But there are just so many to choose from!!
We ended up with a few small purchases but nothing too extravagant this time round.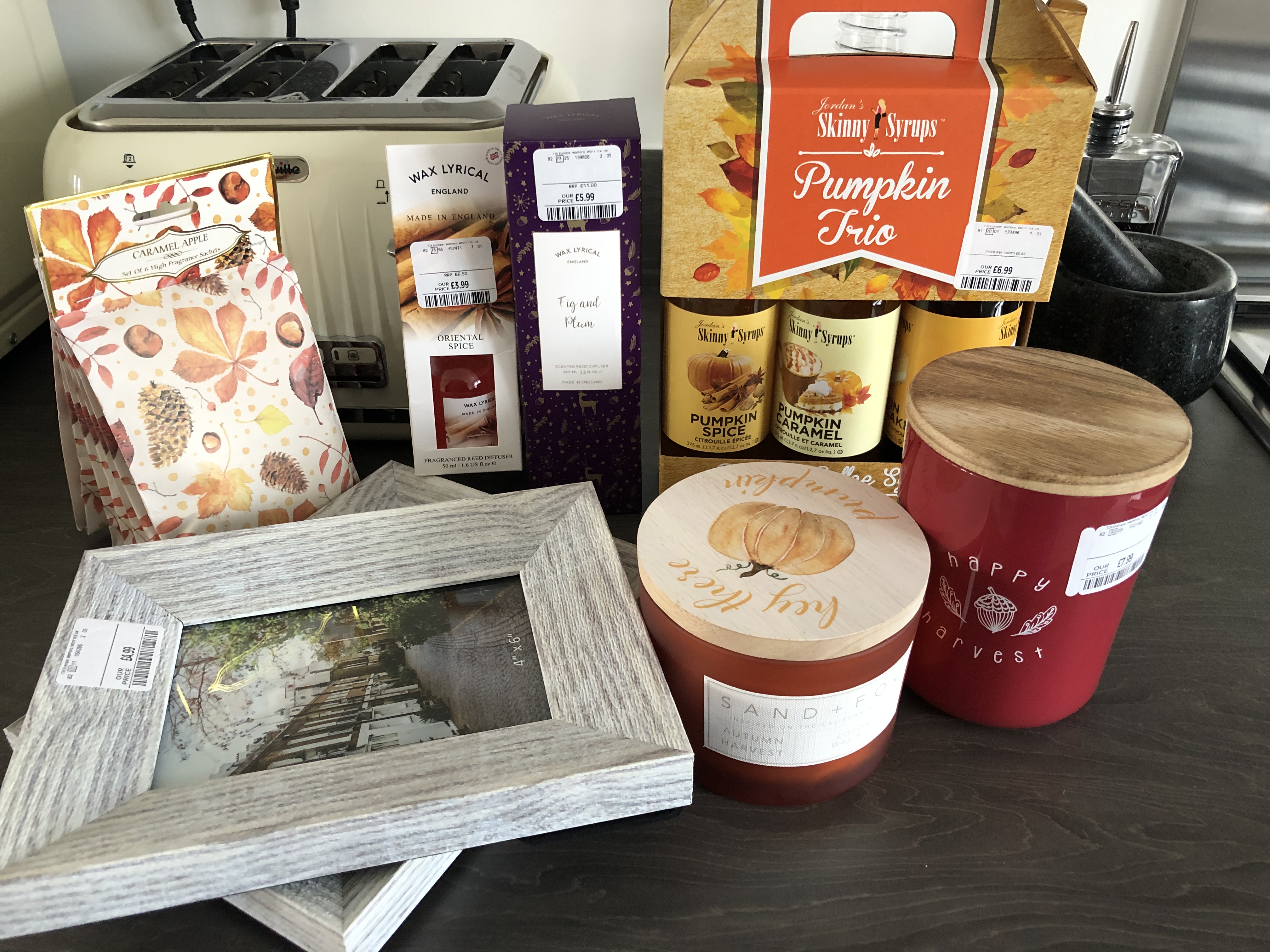 Oh yes the pumpkin trio in the photo above, well being a huge pumpkin lover when I finally found these I (well Luke) had to get them! They are by skinny syrup's and you simply add them to your coffee or iced coffee, or frappes as I'm into making those at the moment!! Can't wait to try them out!
Finishing the long wet, dull and windy Sunday off we headed to las iguanas for dinner, their veggie chilly is the best!!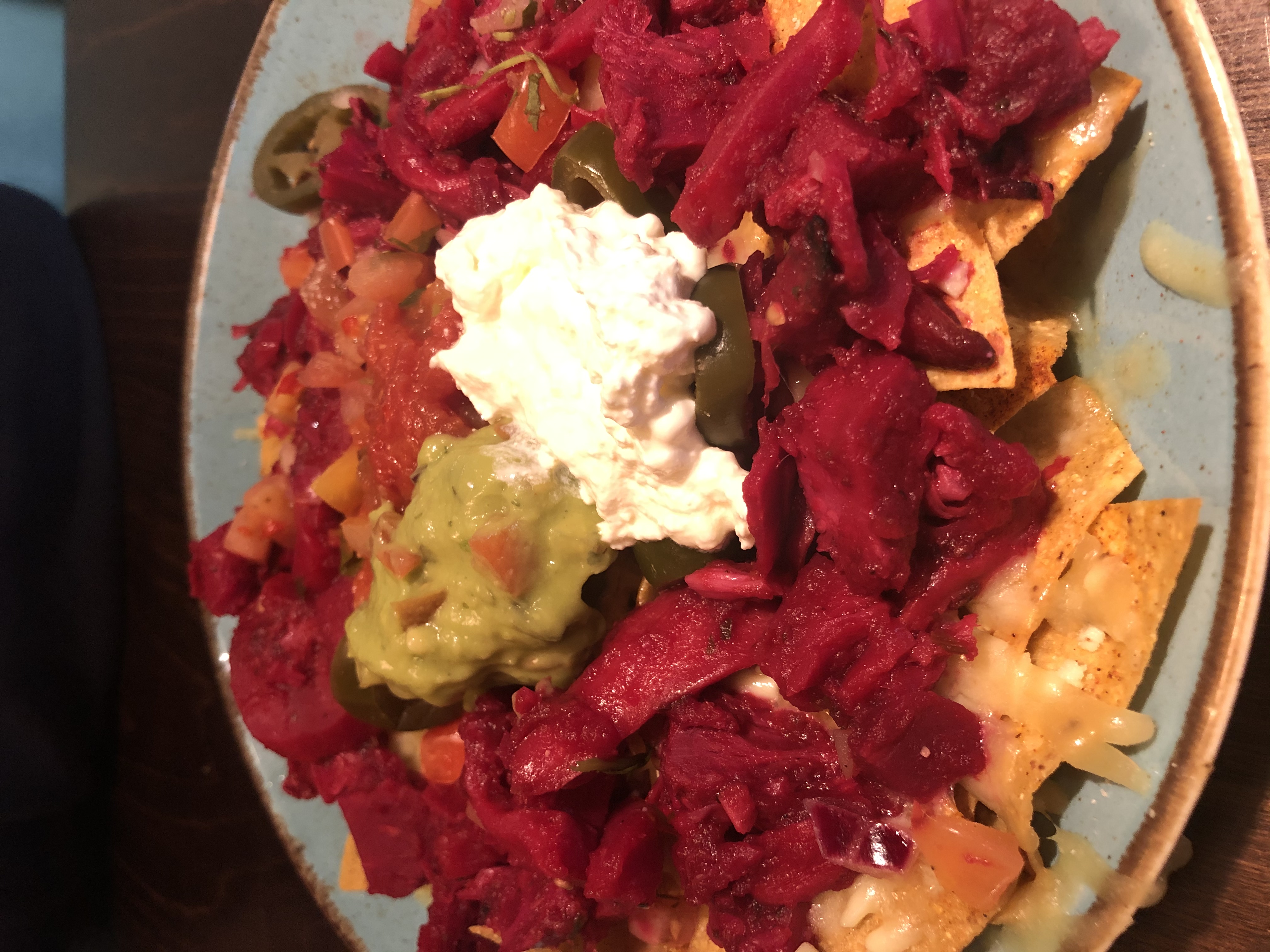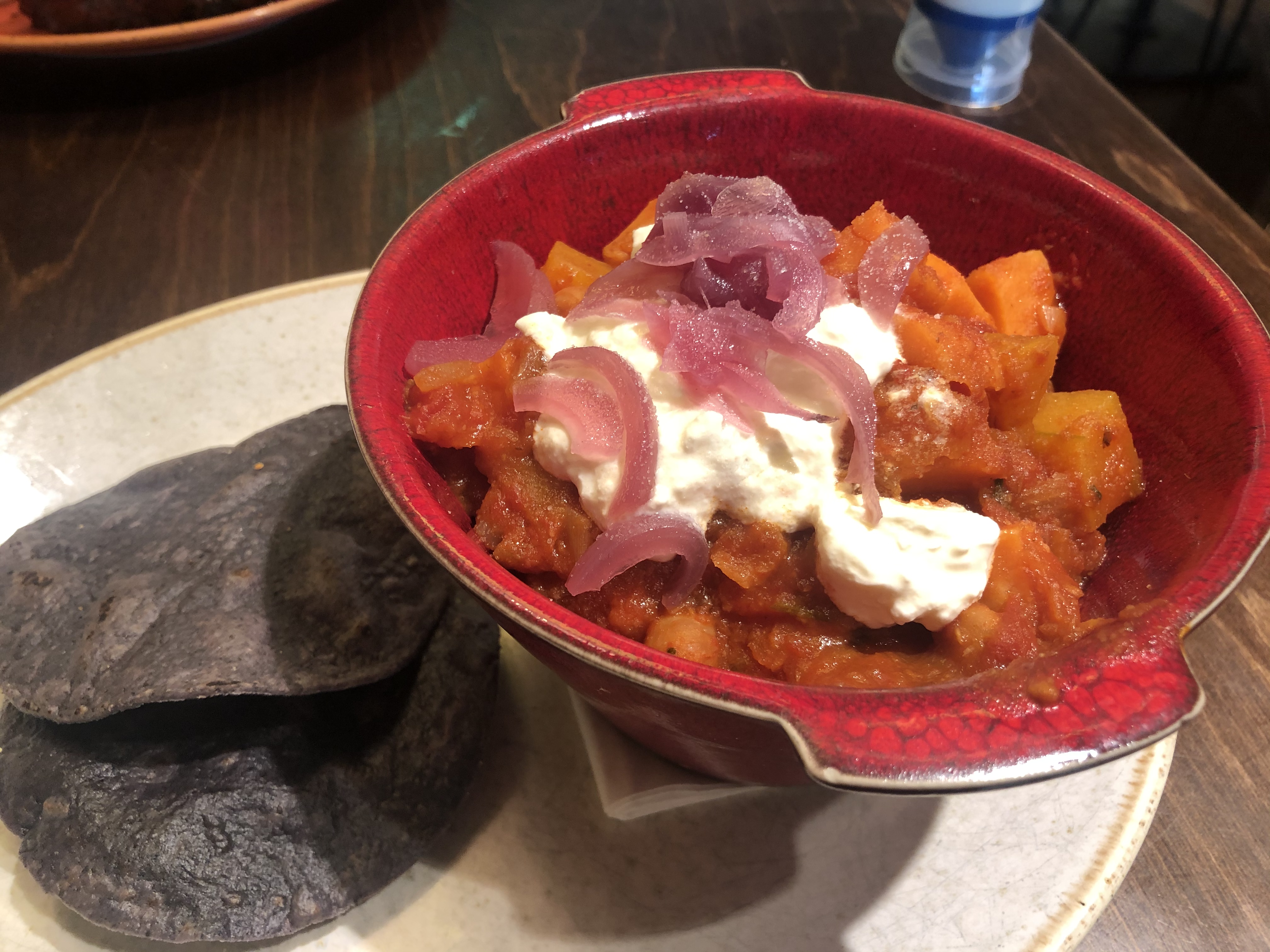 I'm now chilling out with all the candles lit catching up on some TV, feeling very very cosy.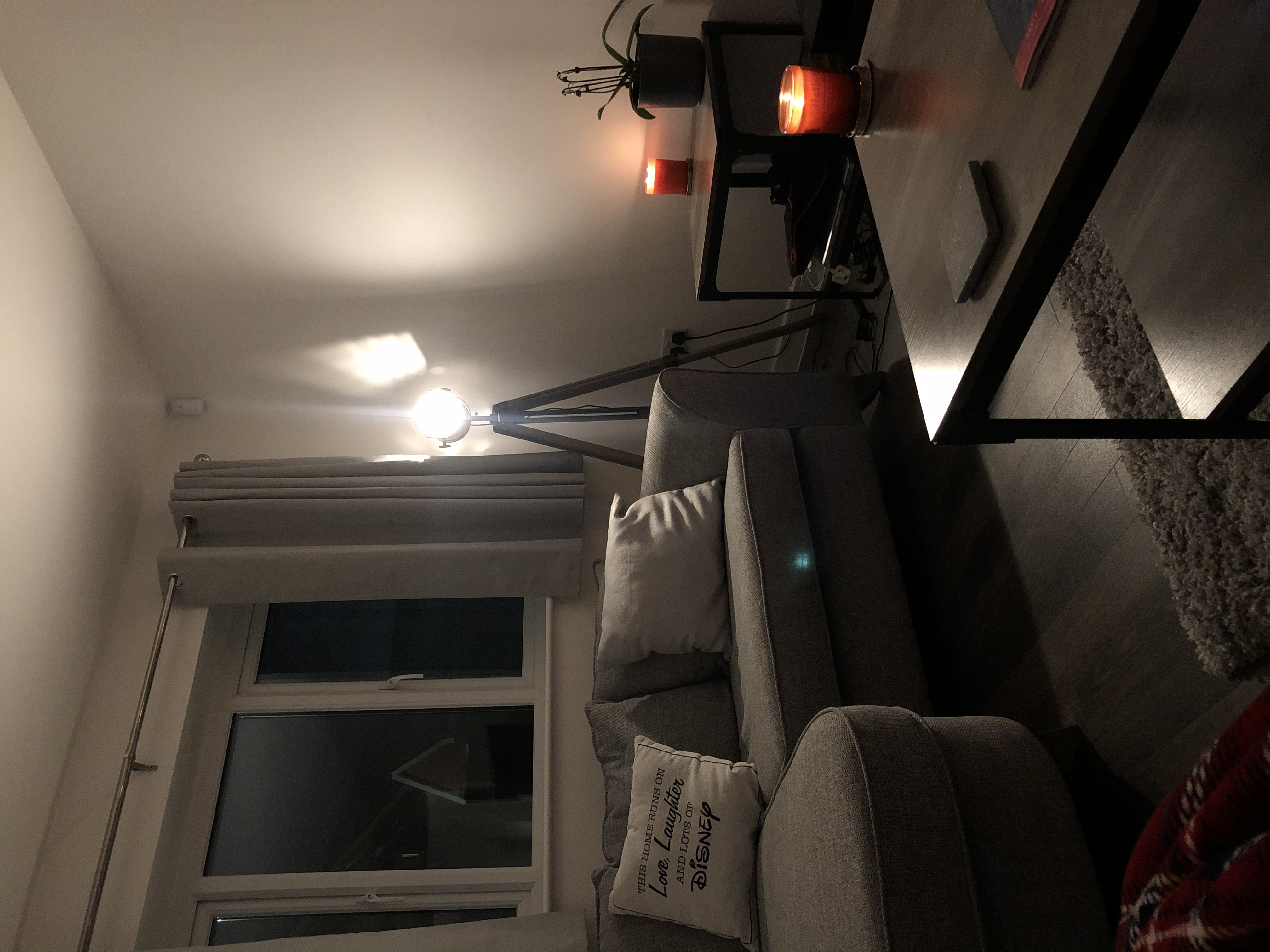 Hope you all had a great weekend, whatever you got up too.
Now to tackle Monday!!
Don't forget to check out all my posts here.