9/1/2019
Good morning (or afternoon, depending on when you read this)
Happy Thursday, YES I can literally see the weekend from here!!
Thought I would today throw in a Thursday review post!
So now it's all over (sad sad face) and Christmas is a little fading memory, I can talk to you about my Christmas advent calendar… YAY!!
*I actually got 2 amazing beauty ones but will review the other in a separate post*
What's Christmas without an advent Calendar? Who doesn't love that 24 day countdown, with a little treat everyday, usually of the chocolate variety?
However times are changing and advent calendars are becoming bigger, better and more expensive! Last year I wrote a blog on my BodyShop calendar which you can read here, it was bought for me by my boyfriend Luke and I absolutely loved it.
Luke and I have a tradition of buying each other's advent calendars each year, so imagine my absolute surprise when I unboxed this gem – The Body Shop 25 Days of Enchanted Ultimate Calendar! I mean seriously even the packaging on this advent is stunning, I've actually kept the box as it's just too nice to throw away (I'm sure I will find some use for it!)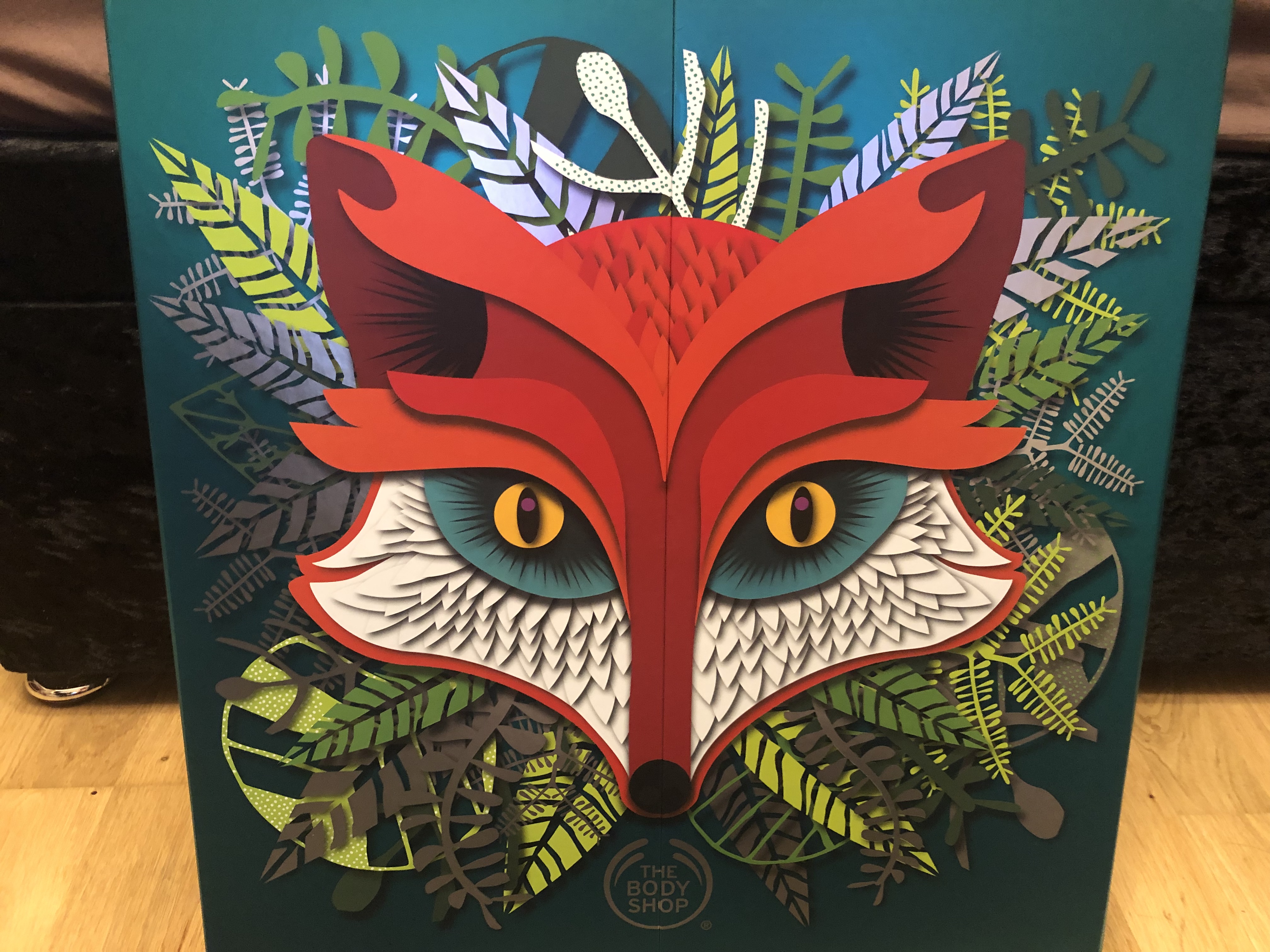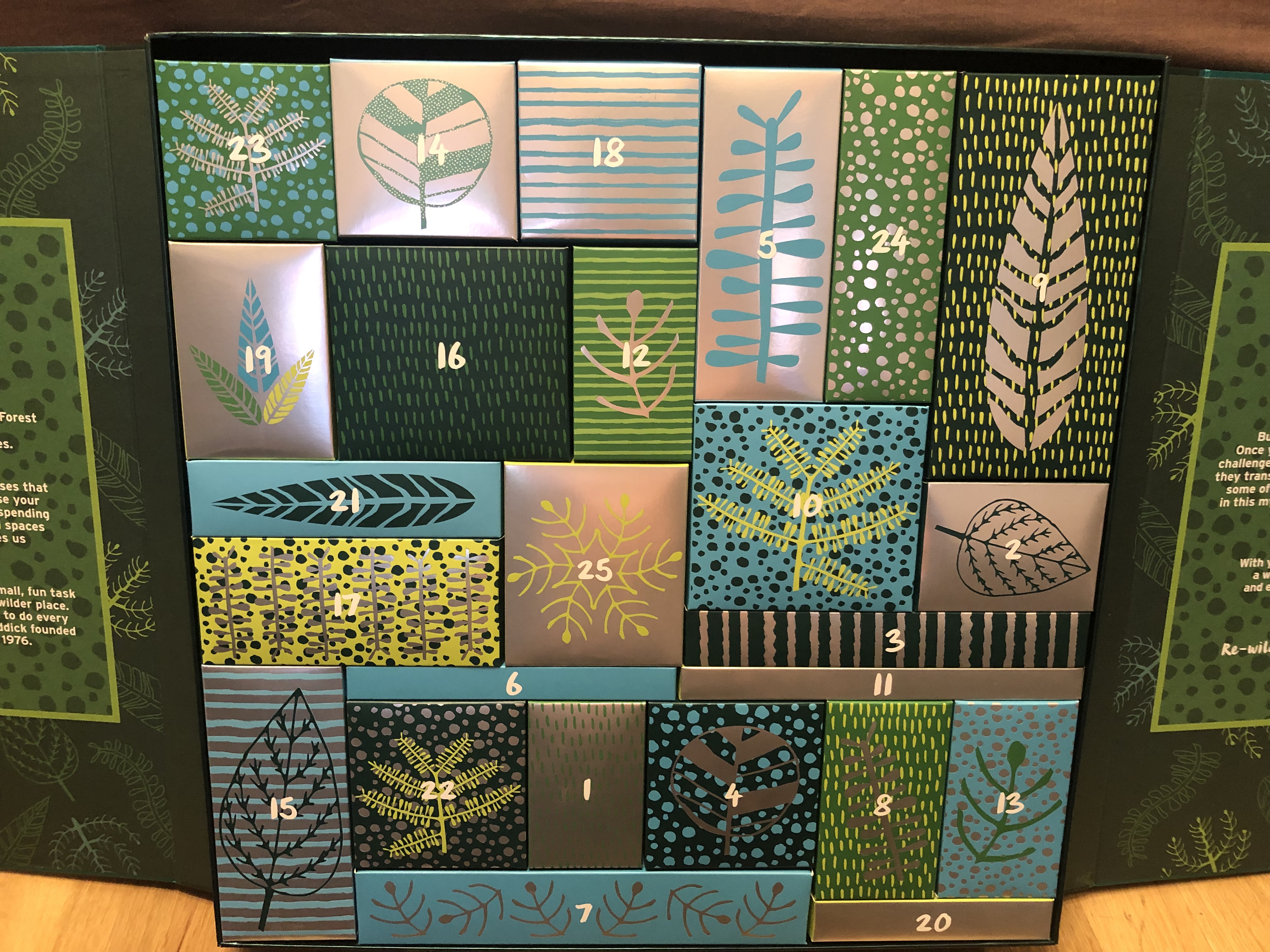 If you have read any of my previous posts you will know that I absolutely love The Body Shop range, and most of my makeup and toiletries are from BodyShop. The products are good quality and they are forever against animal testing, something I wish more brands were.
The contents were all really great sizes – no sample sizes in sight! Lots were full sizes and a few were travel sizes, but overall the amount of product you get for your money is really good.
This has been one of the best BodyShop calendars by far, I couldn't wait to wake up every morning to see what was in each numbered box! Oh and I should mention if you turn the box's over it reveals part of a puzzle!
Here's what treats were inside!
Shower Gel Vanilla Marshmallow 60ml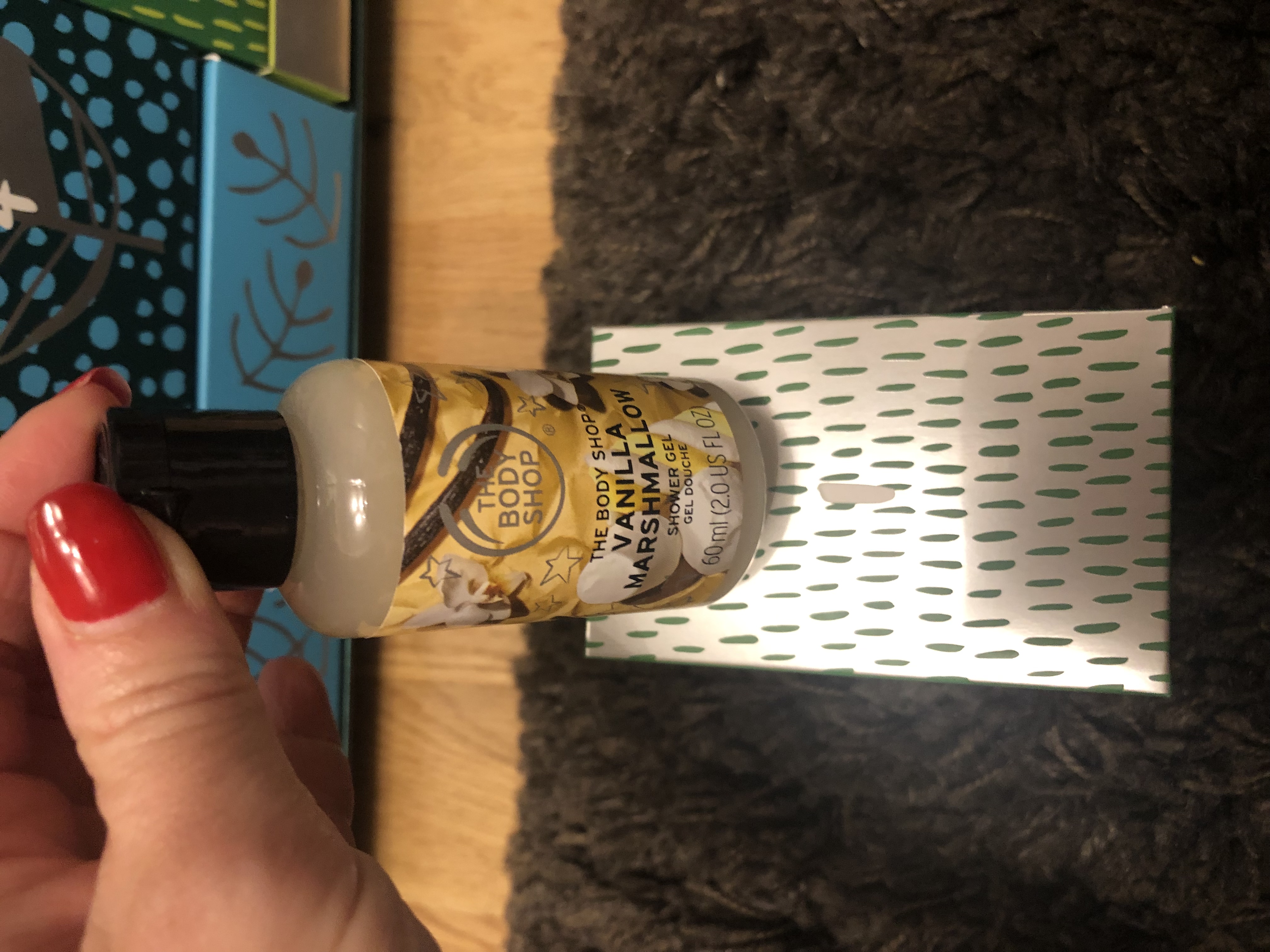 French Grape scrub 50ml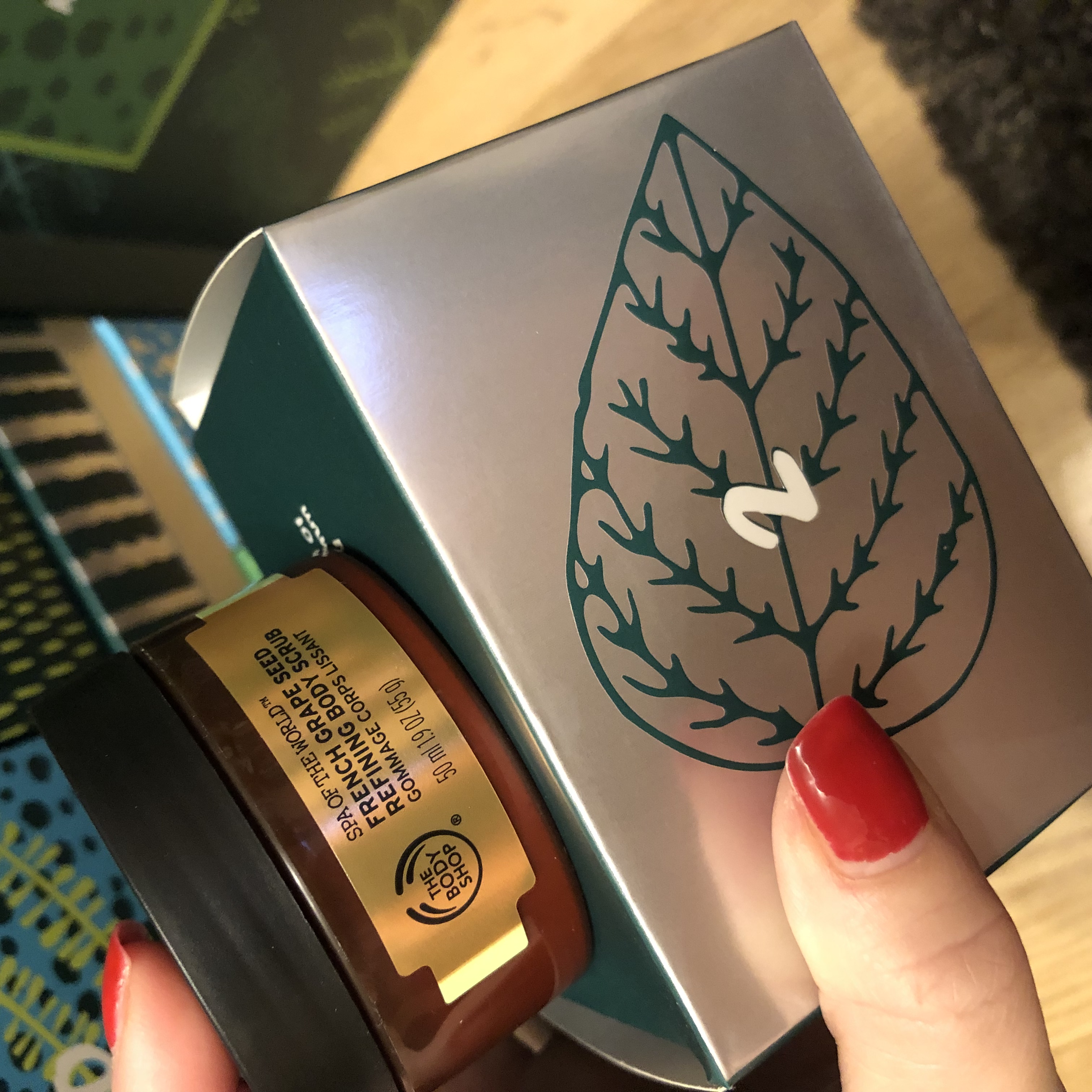 Lash Hero Fibre Extension Mascara London Jet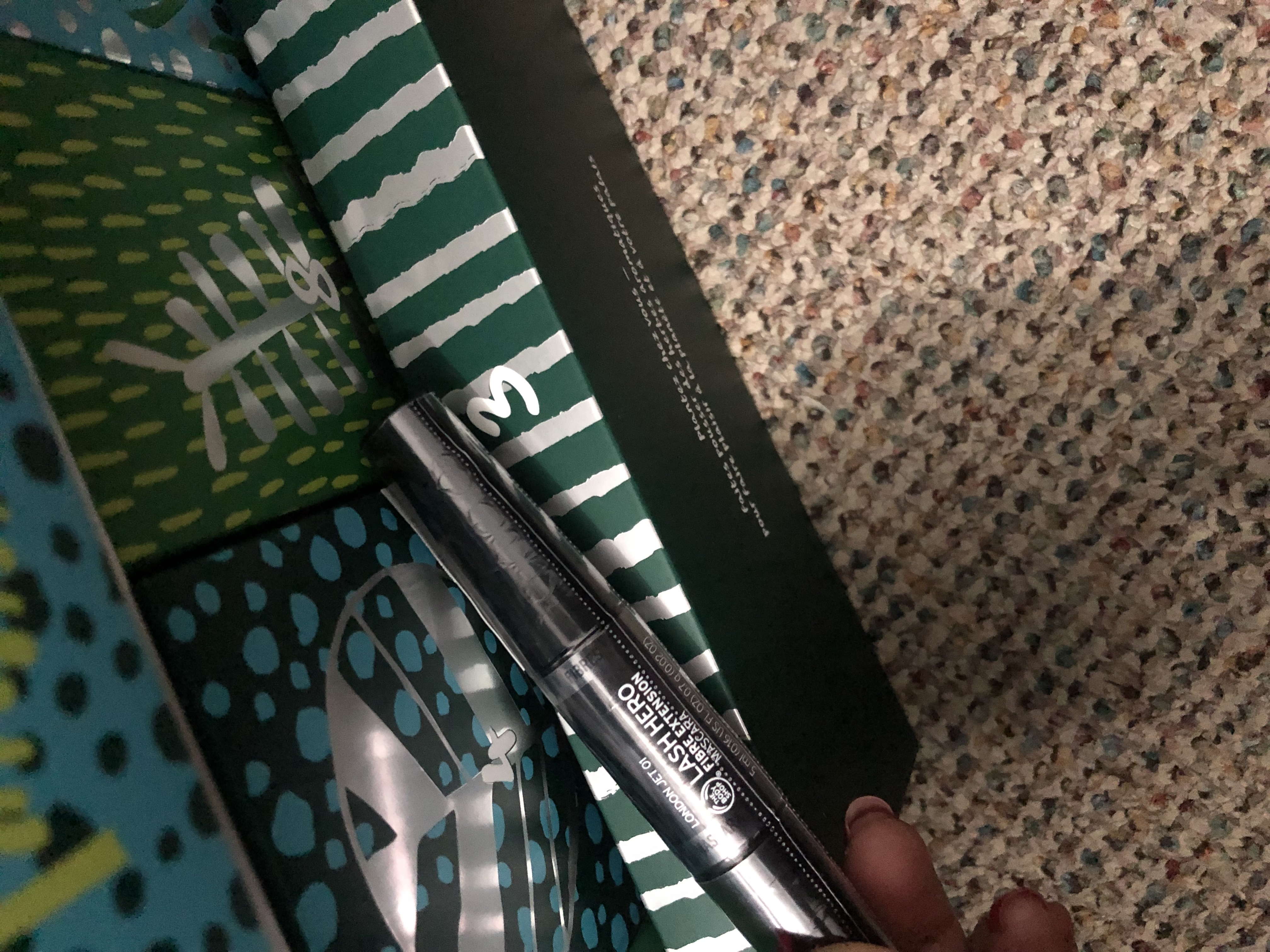 Body Butter Berry Bon Bon 50 ml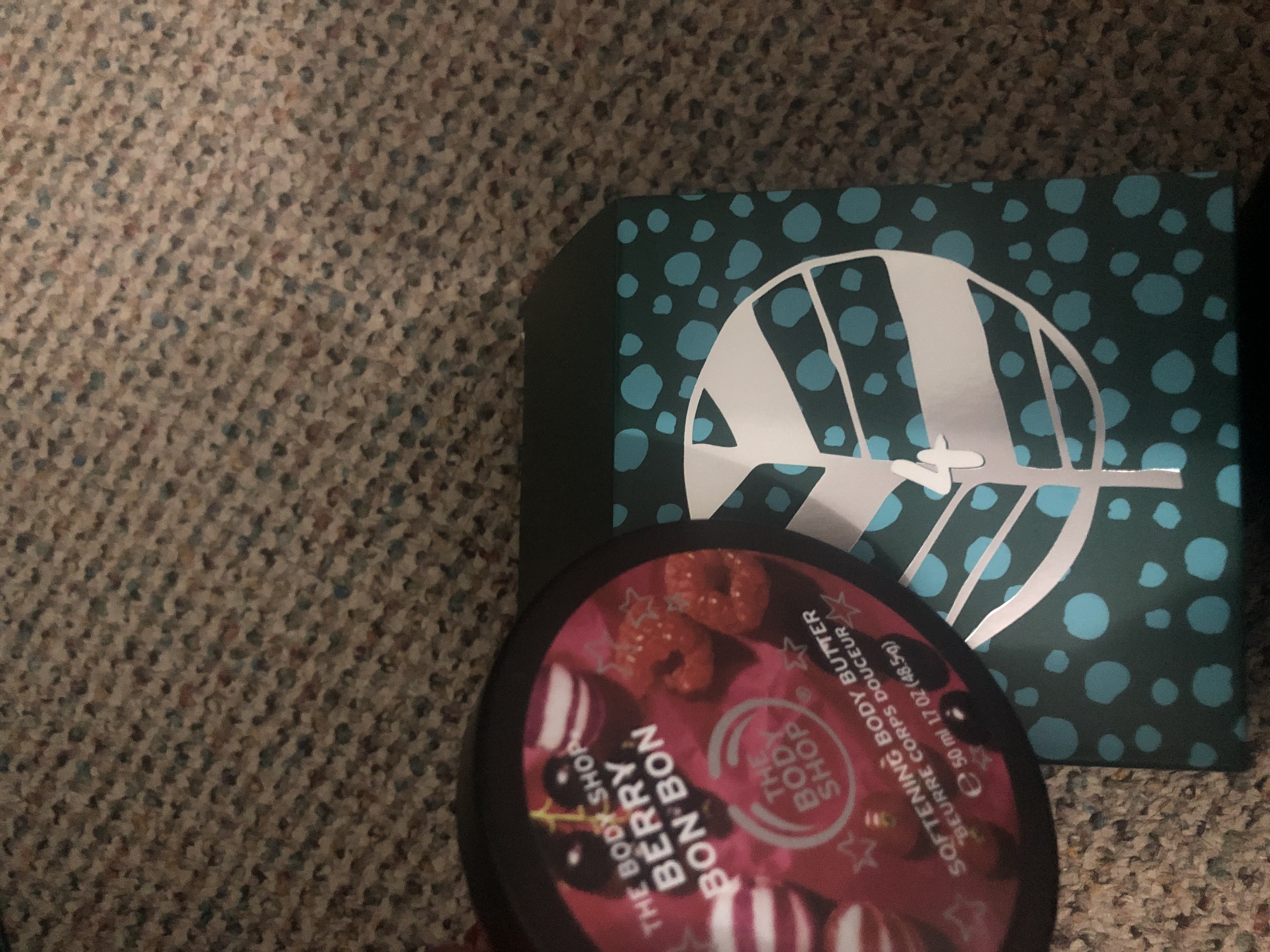 Ethiopian Green Coffee Cream 50ml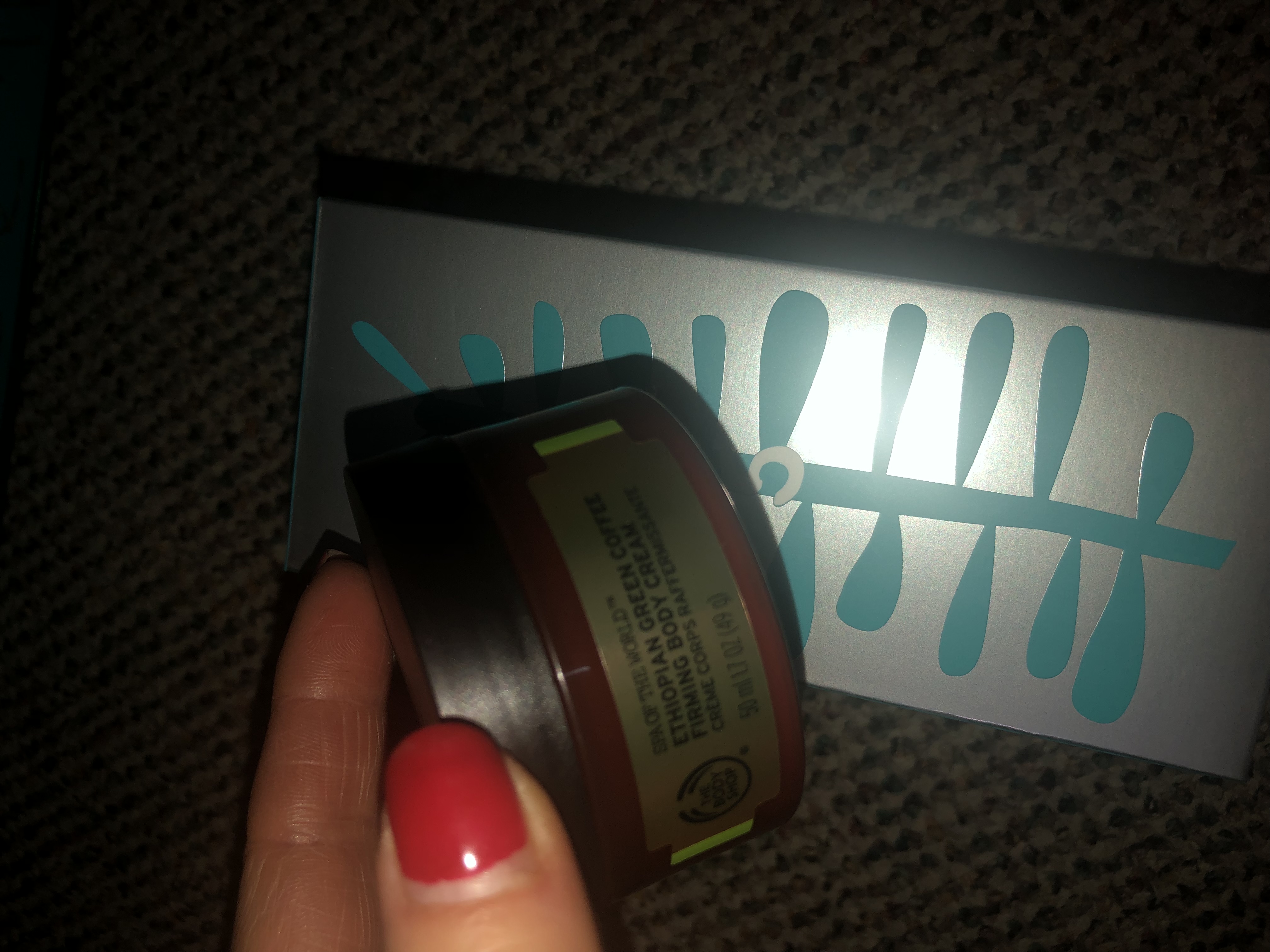 Eye Definer Black 1.1g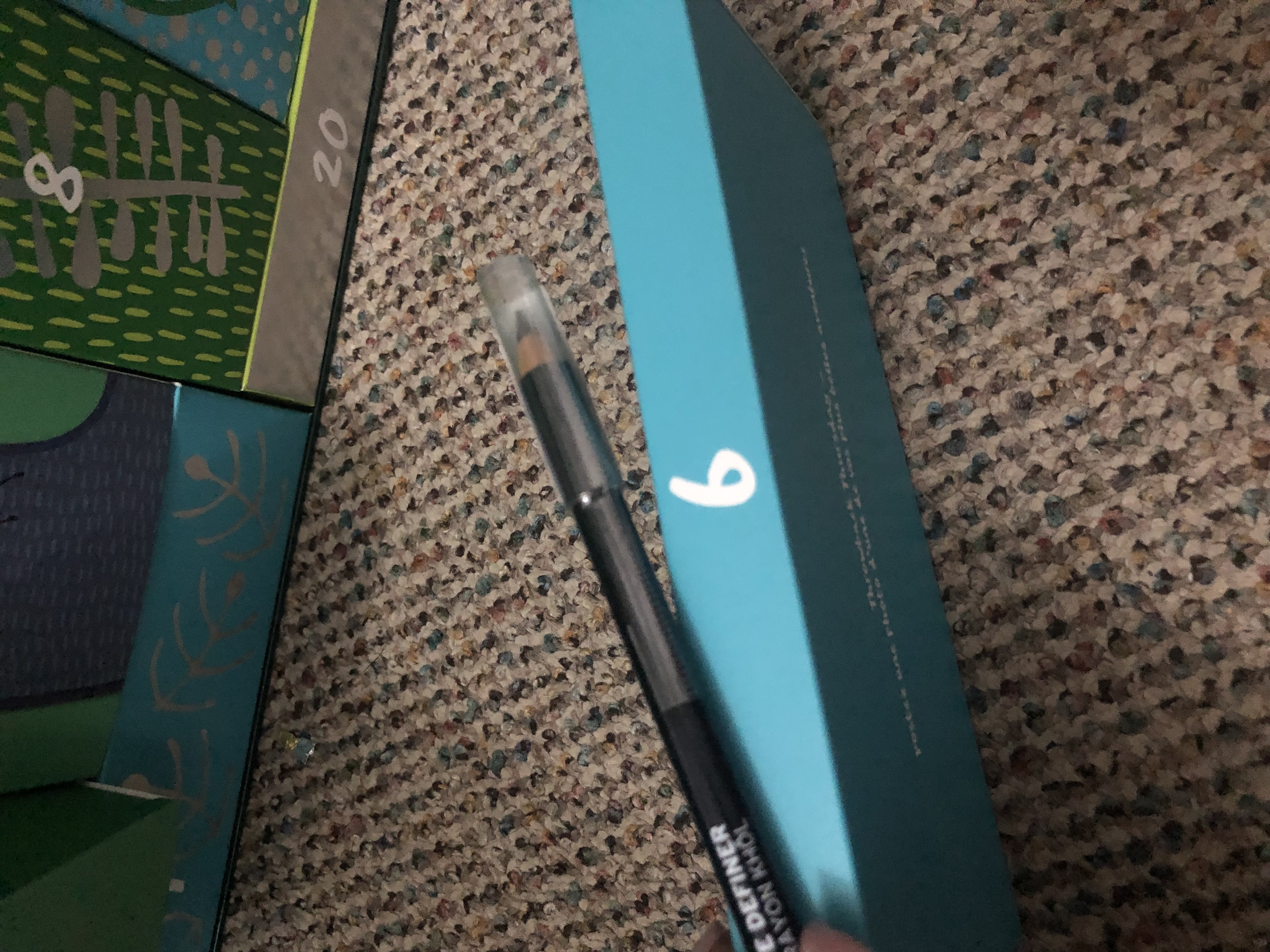 Eyeshadow Brush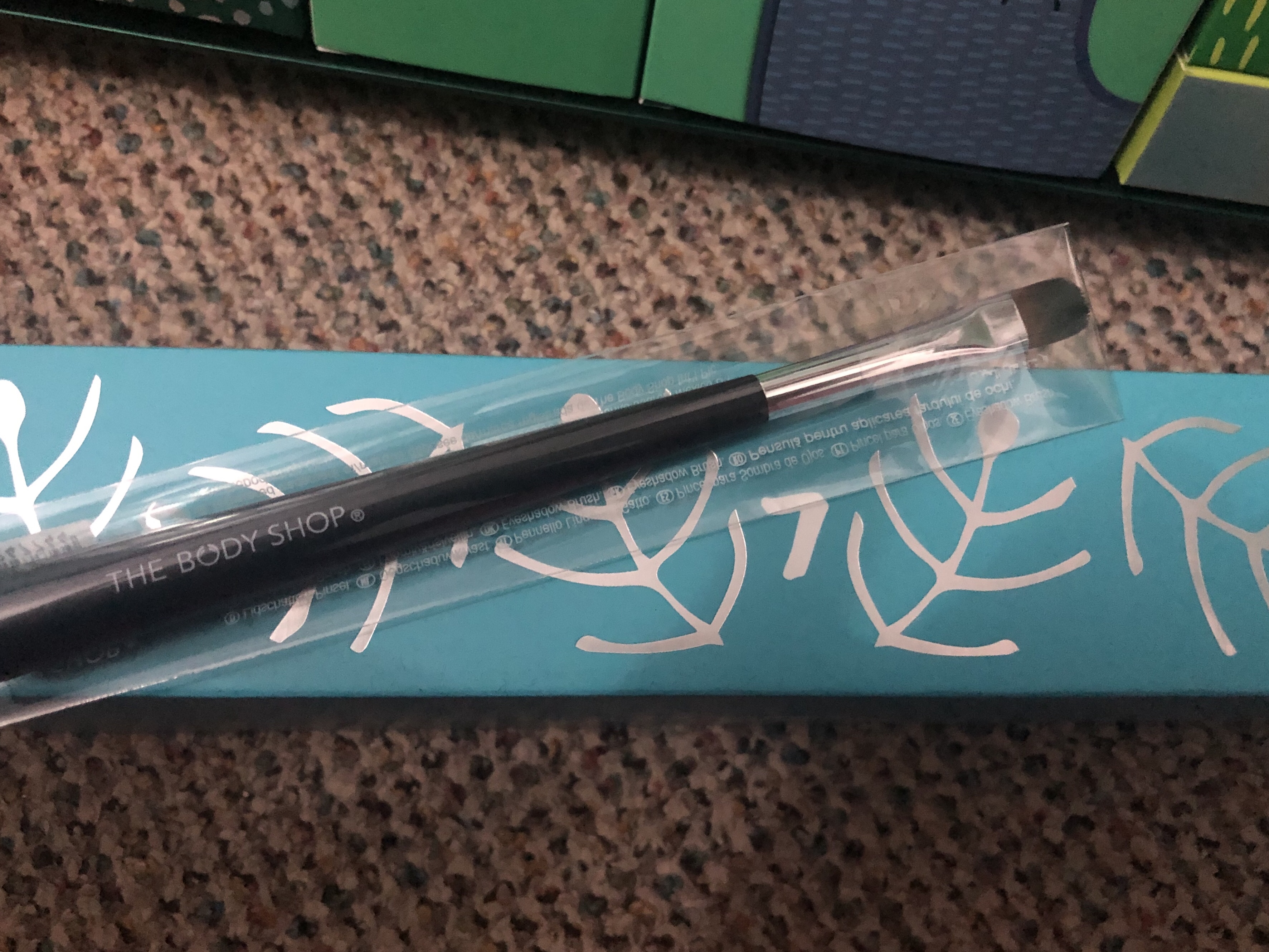 Hand Cream Mango 30ml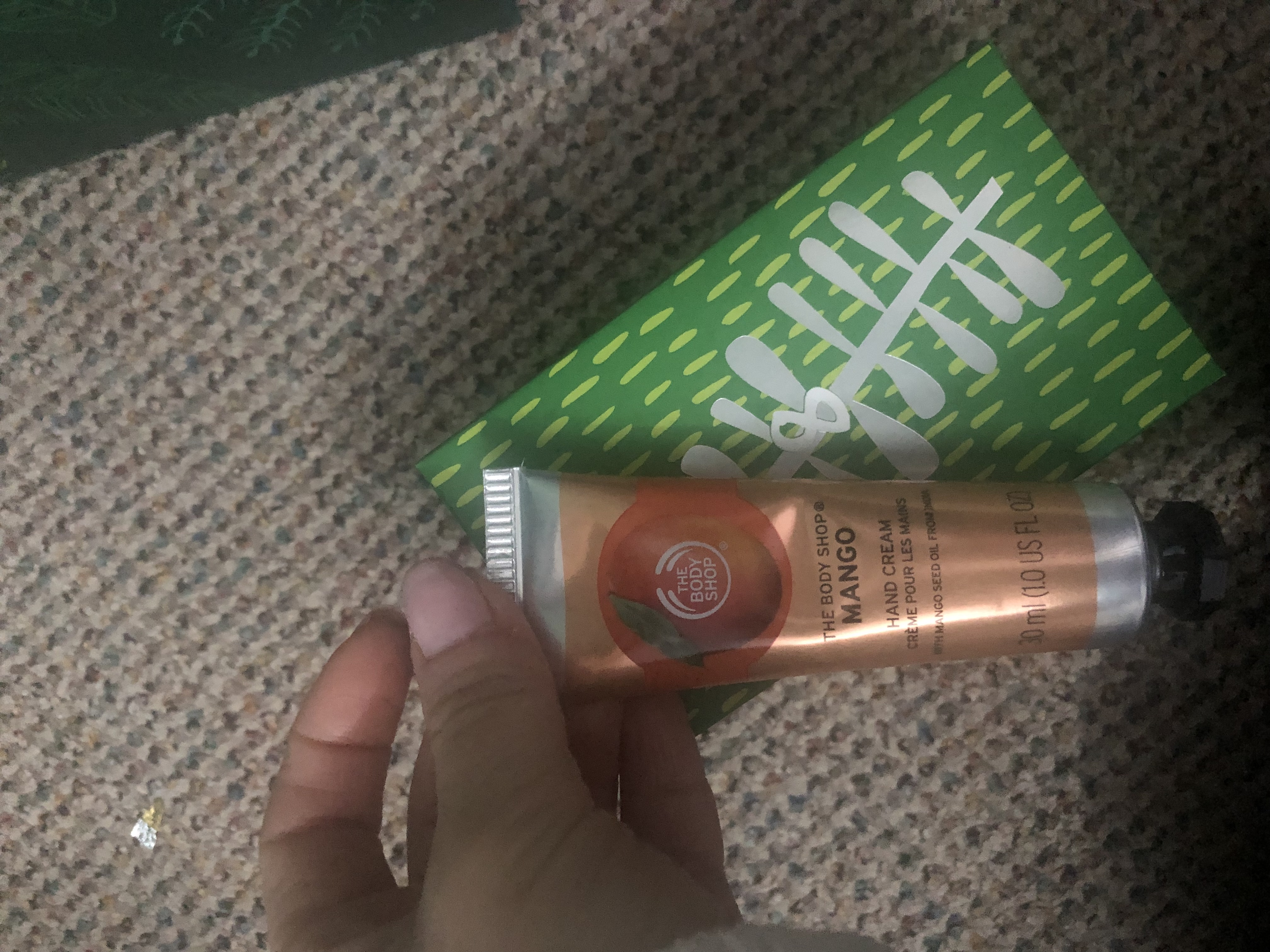 Body Lotion Almond Milk & Honey 200ml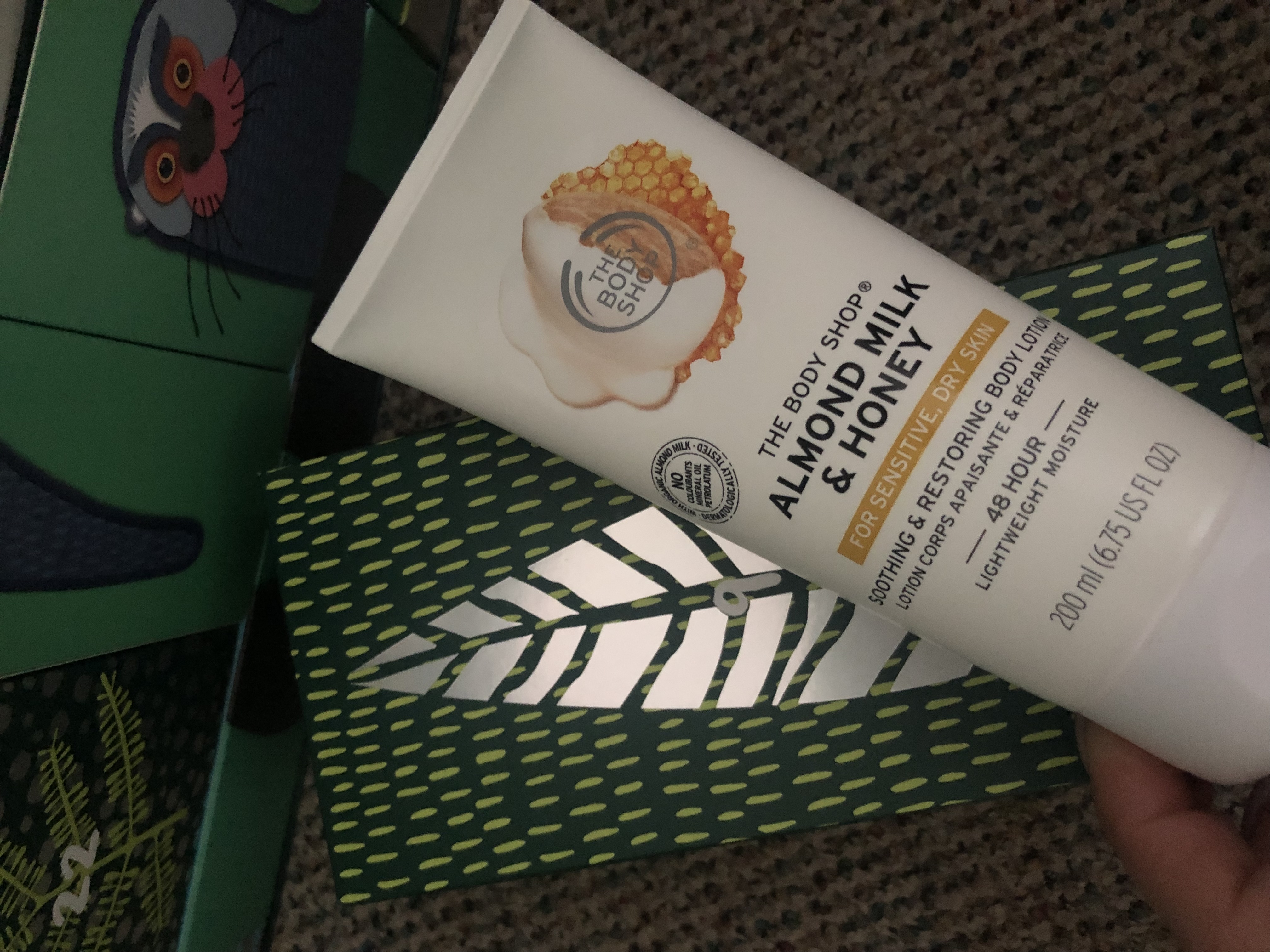 Shampoo Fuji Green Tea 60ml & Conditioner Fuji Green Tea 60ml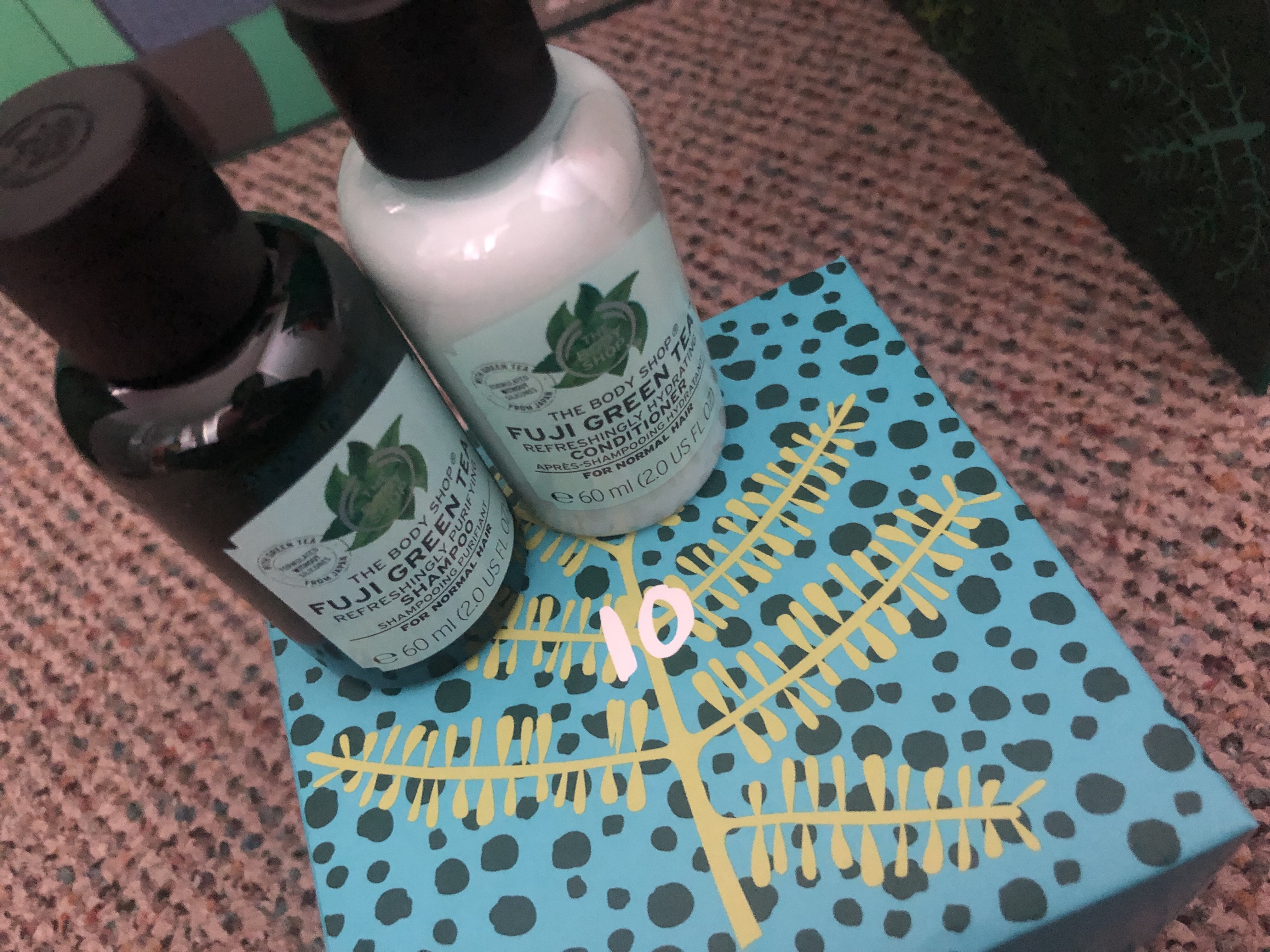 Shine Lip Liquid Orange Lollipop 8ml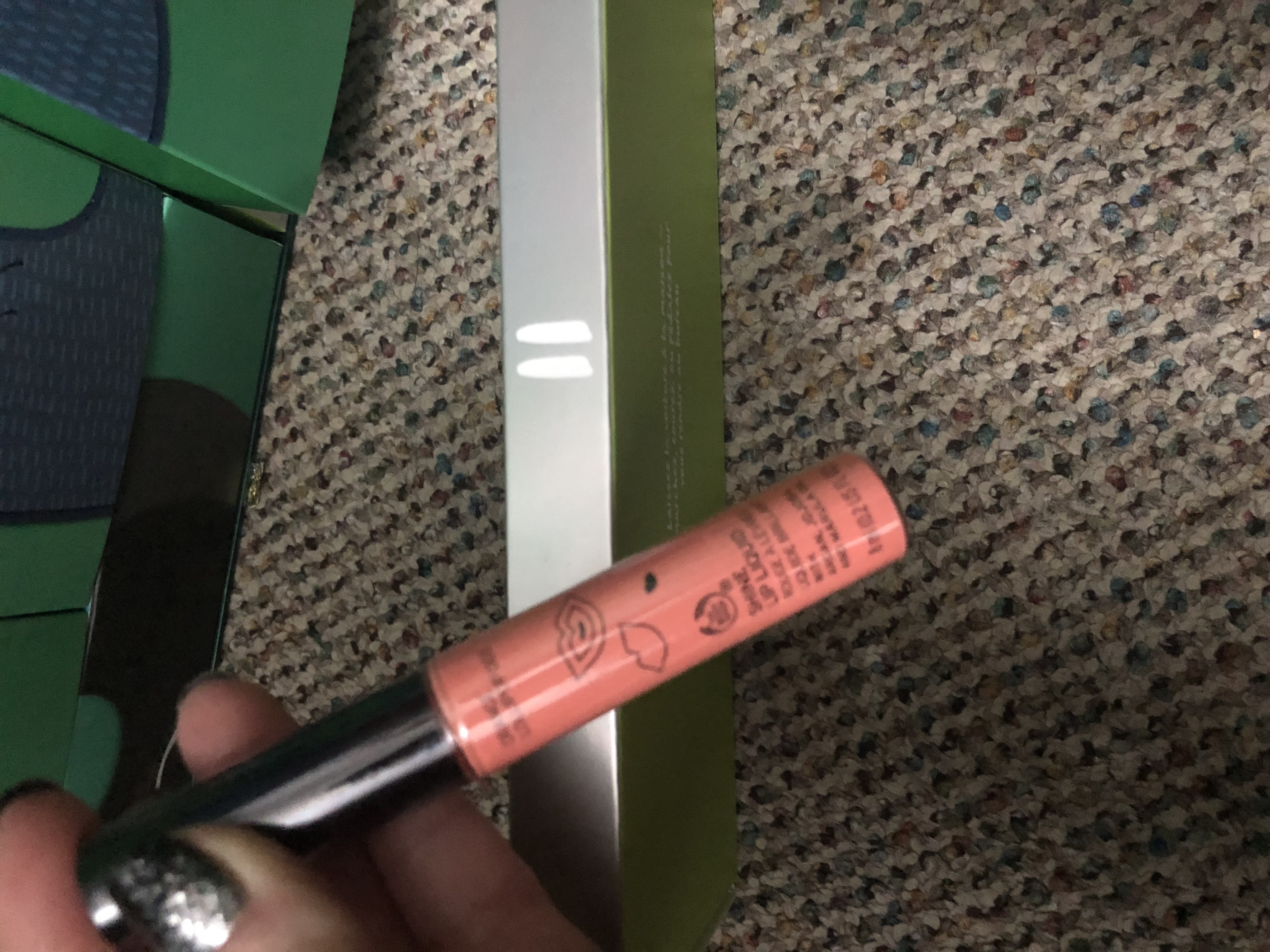 Adriatic Peony Body Wash 60ml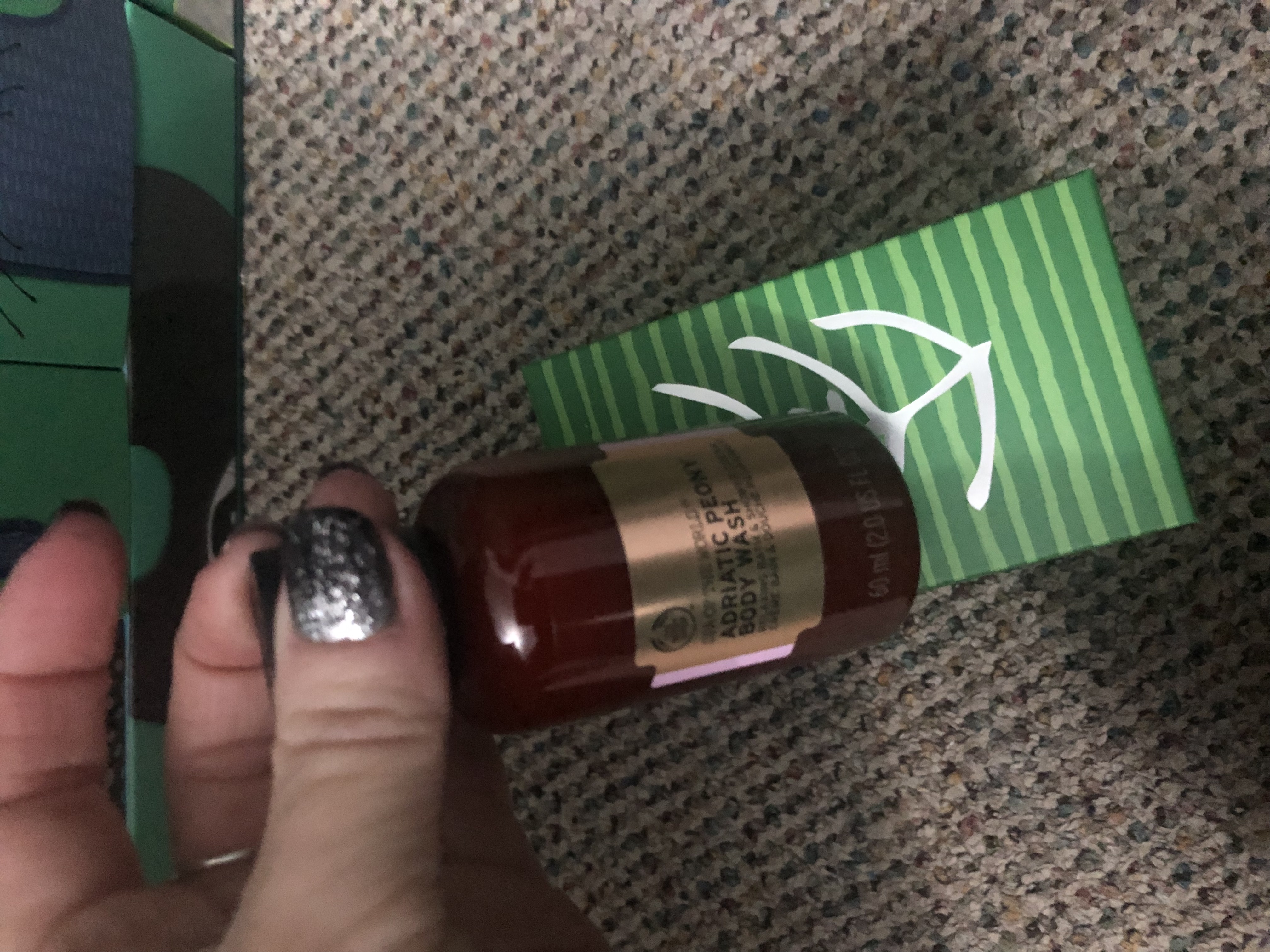 Camomile Gentle Eye Make Up Remover 60ml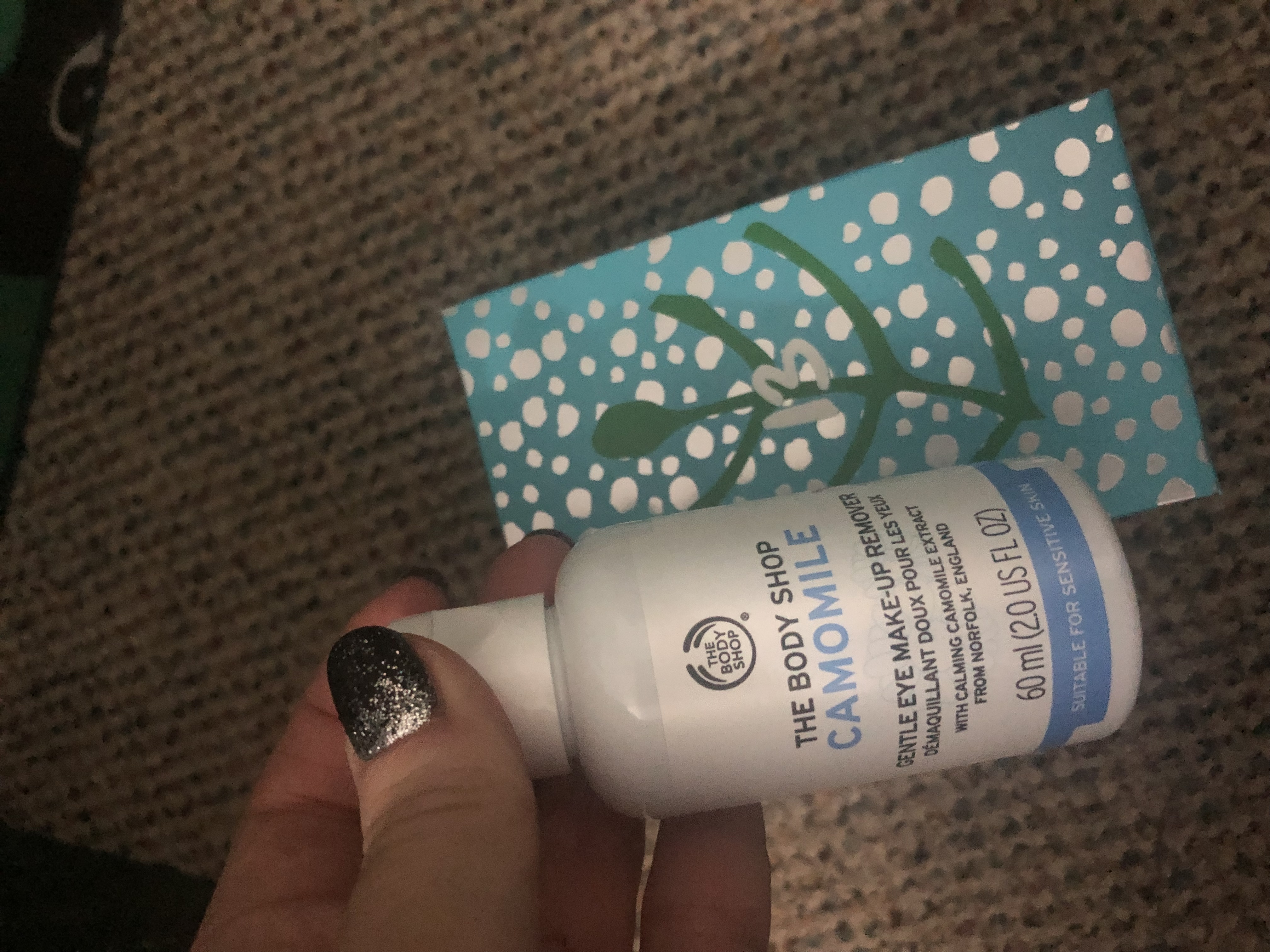 Body Cream Japanese Camellia Cream 50ml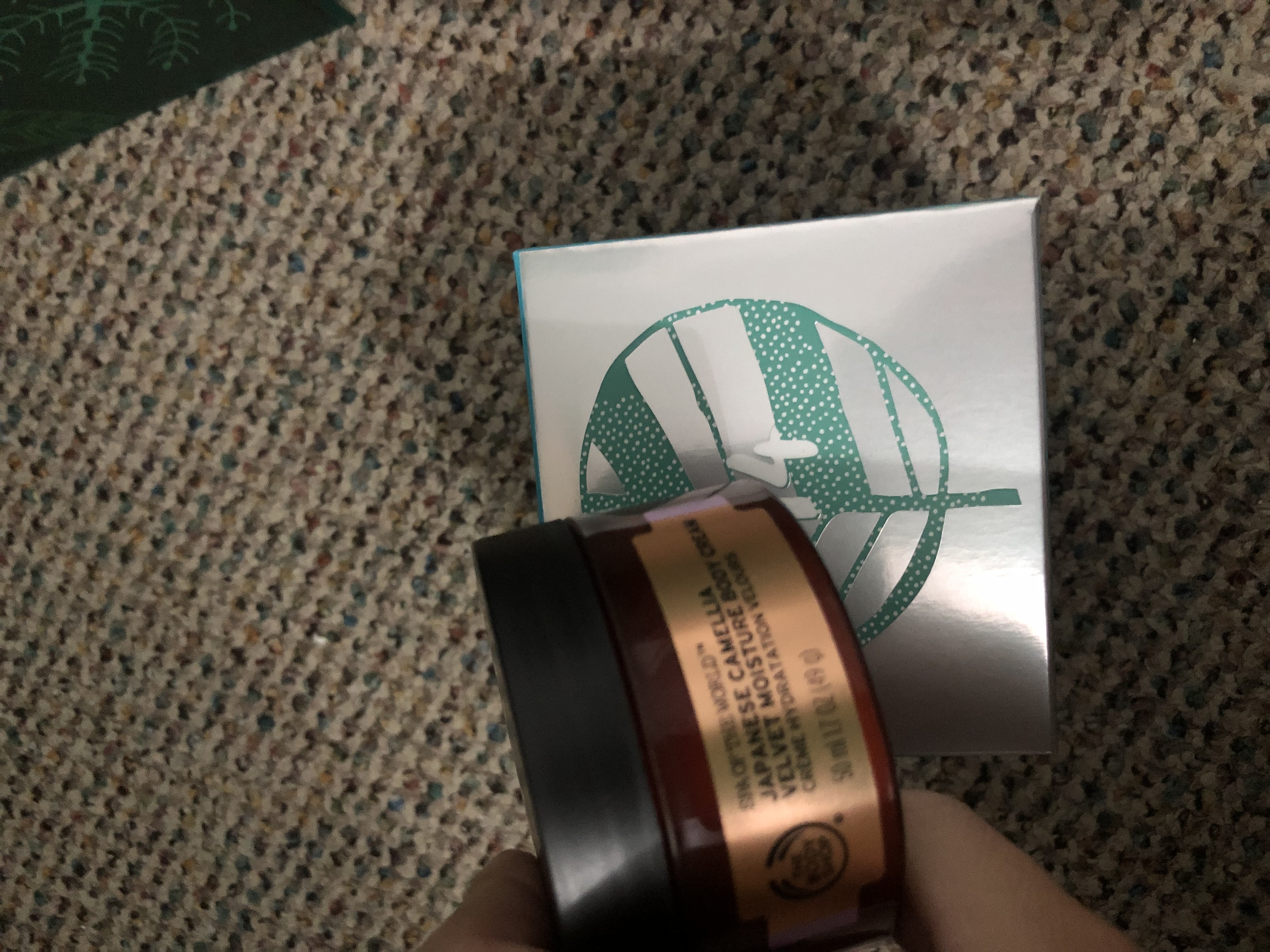 Shower Gel Moringa 250 ml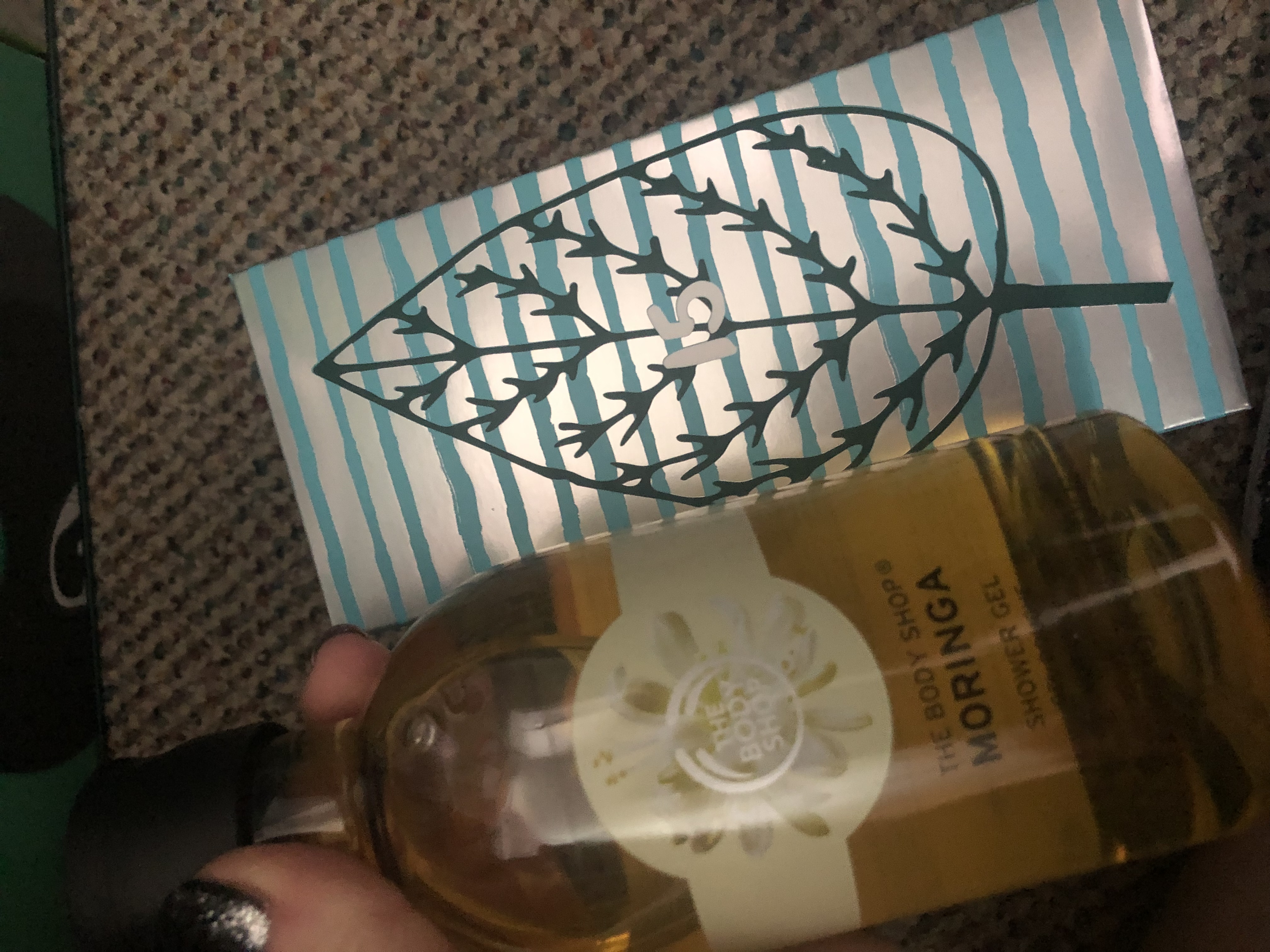 Drops Of Youth Bouncy Sleeping Mask 90ml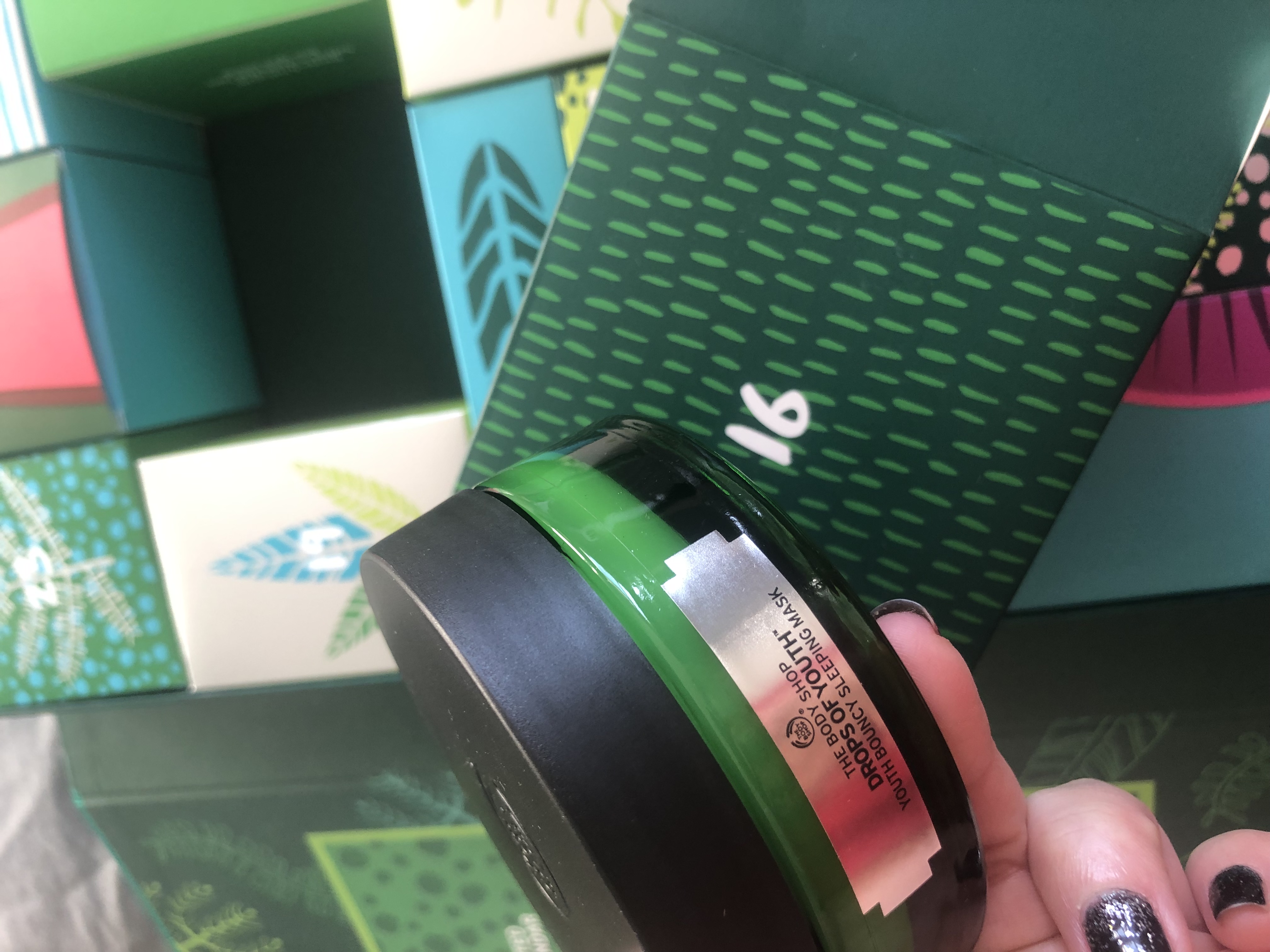 Hand cream British Rose 100 ml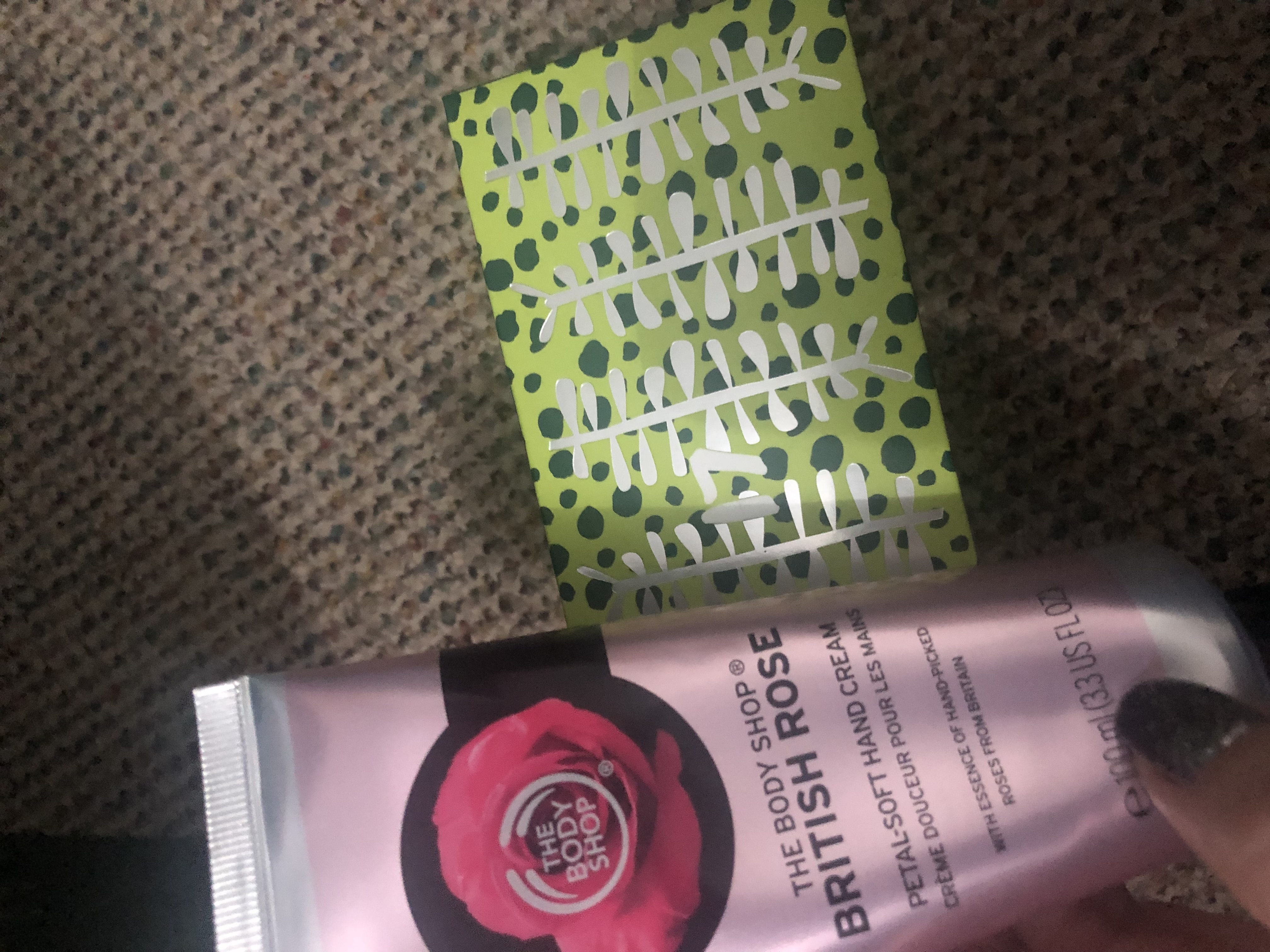 Body Butter Shea 50ml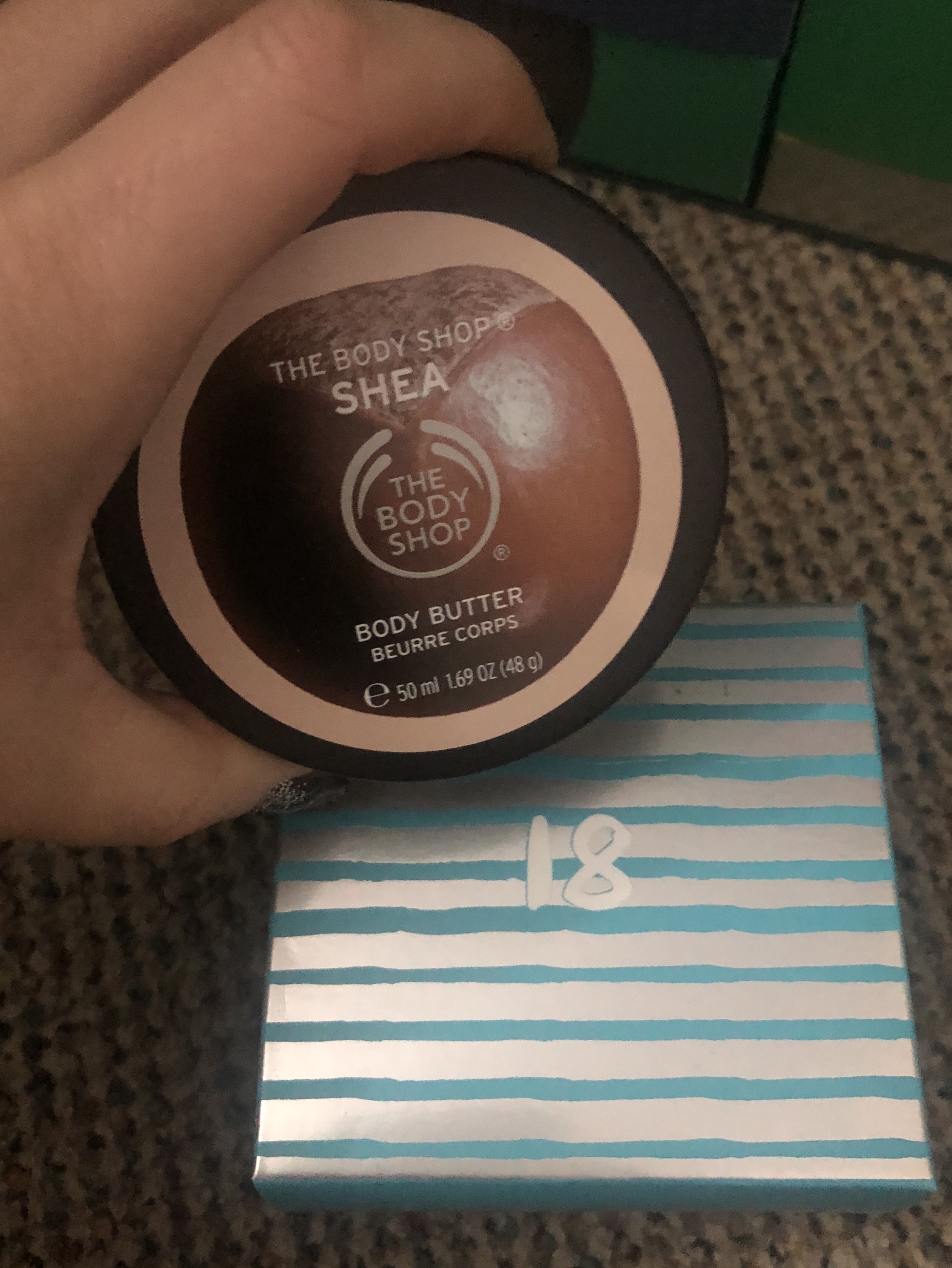 Drops Of Youth Day Cream 50ml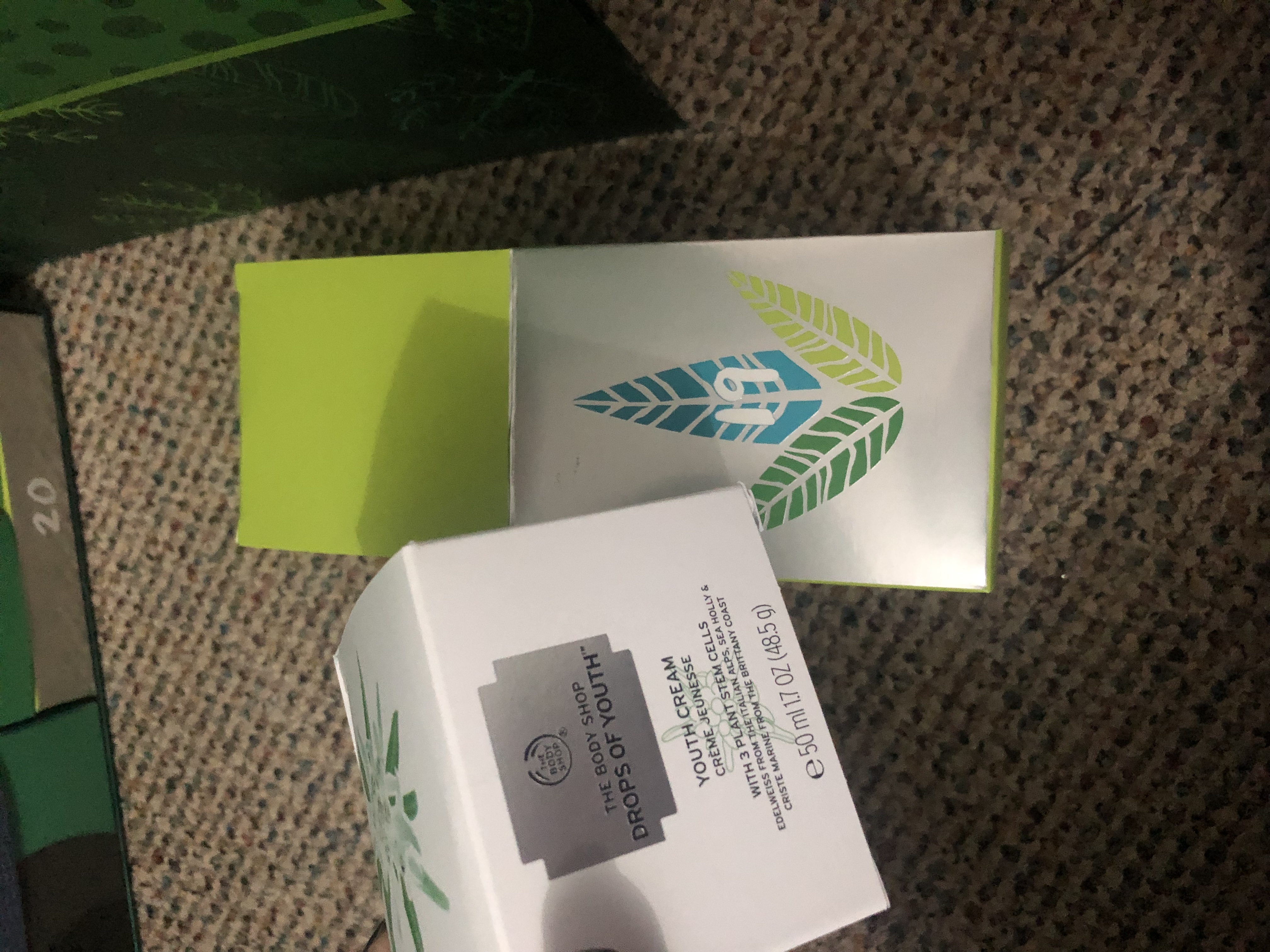 Matte Lip Liquid Tahiti Hibiscus 8ml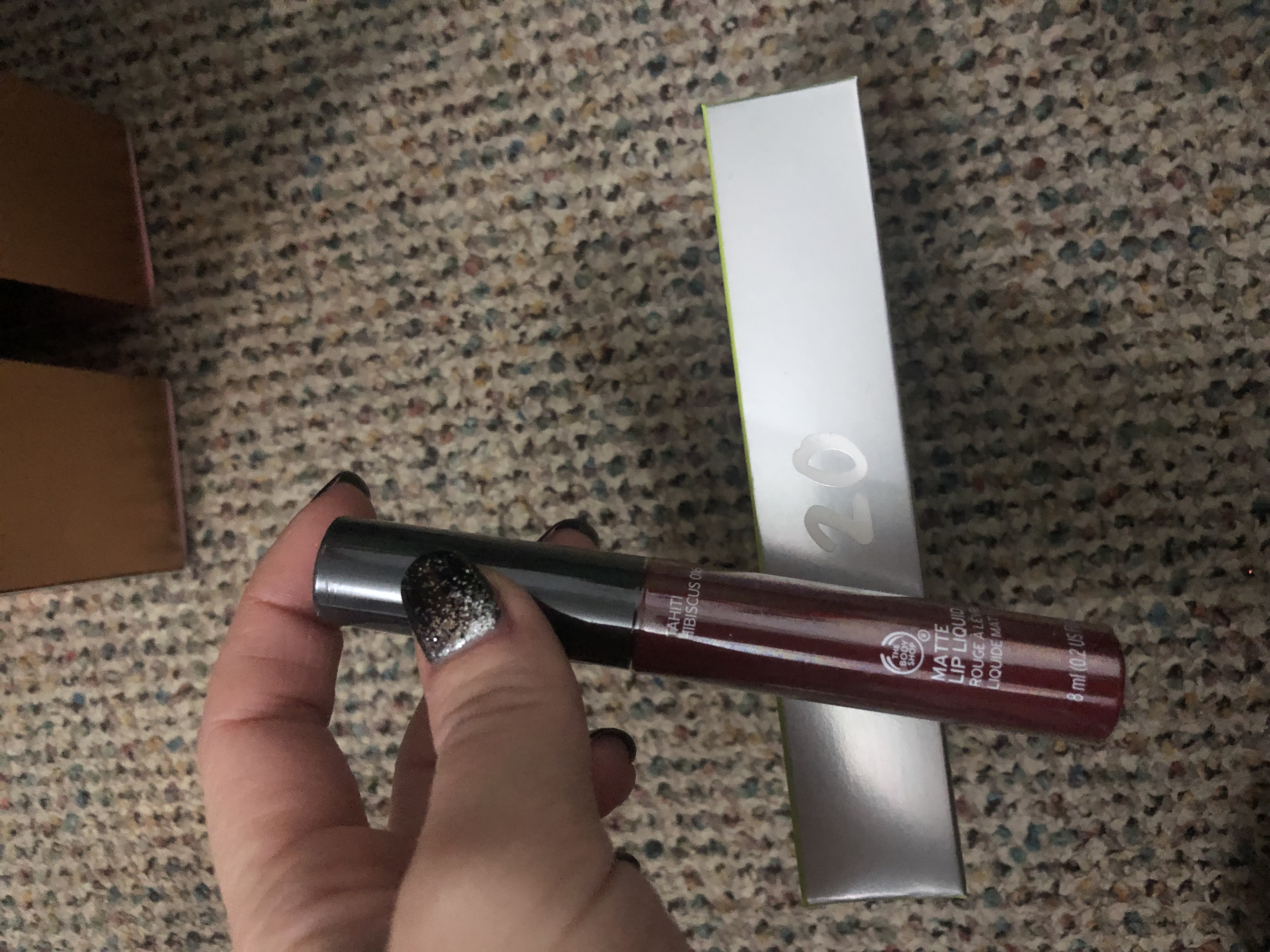 Rose Dewy Glow Face Mist 60ml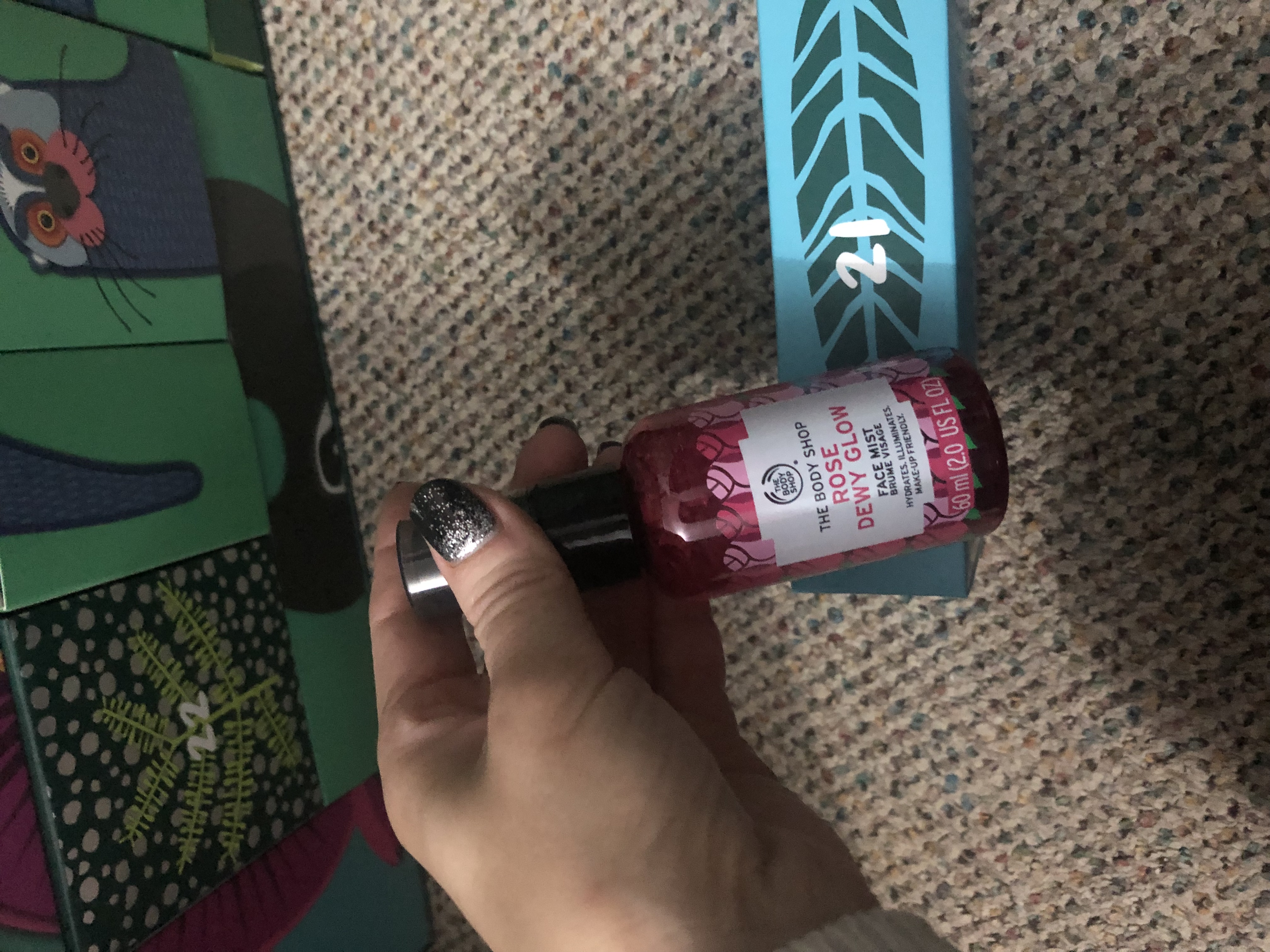 Body Yogurt Moringa 200 ml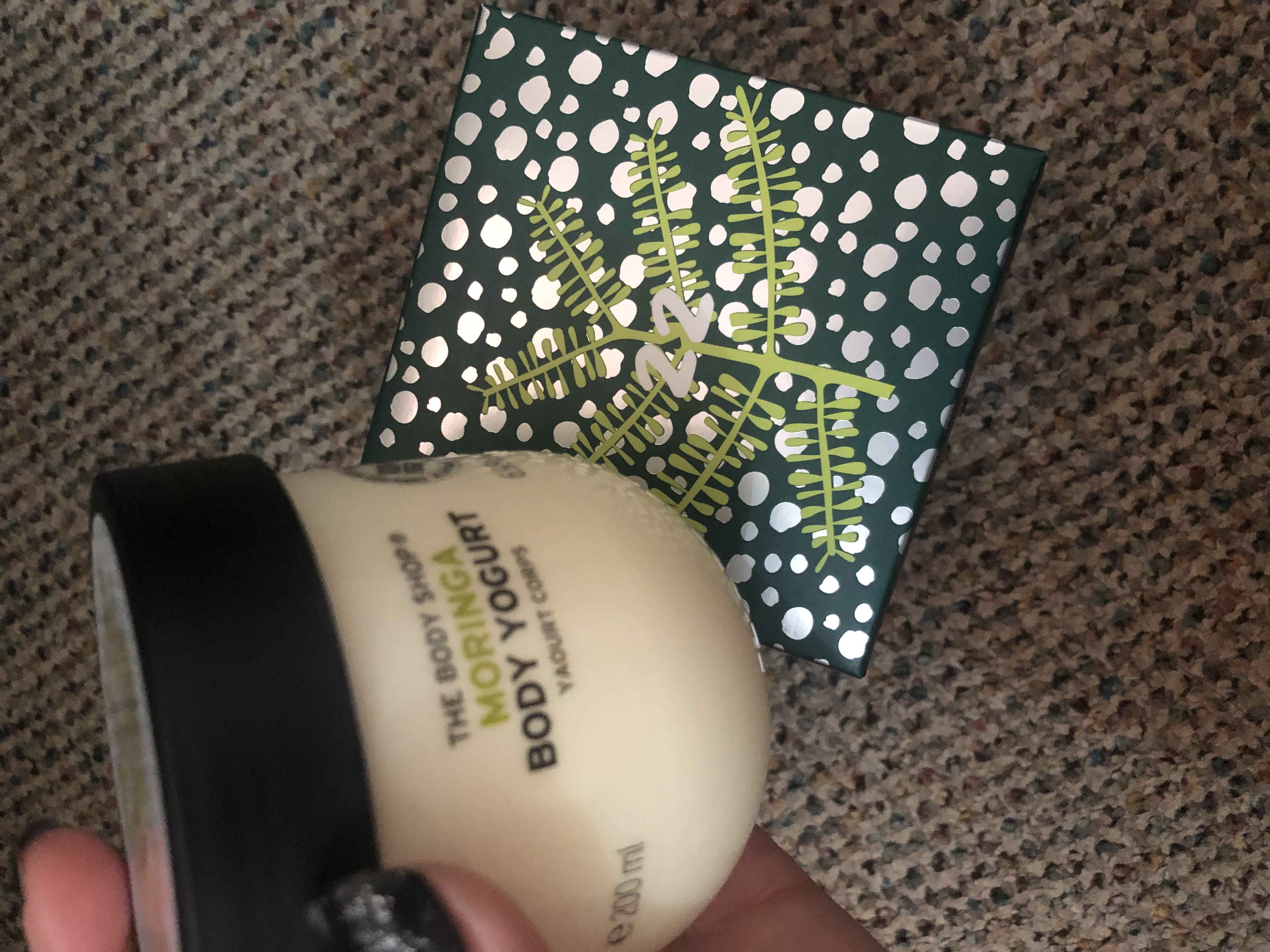 Himalayan charcoal purifying glow mask 75 ml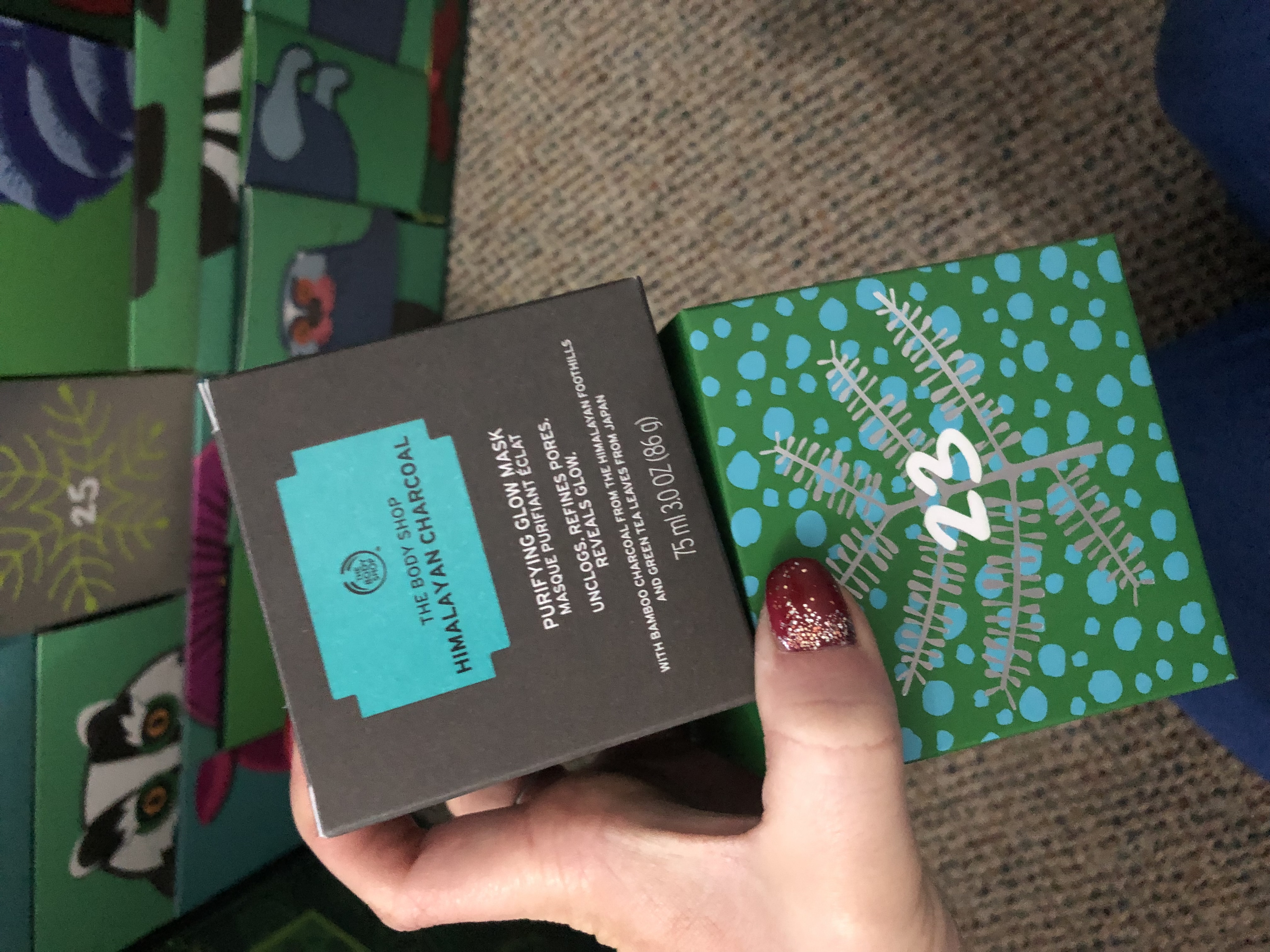 Oils of life facial oil 30 ml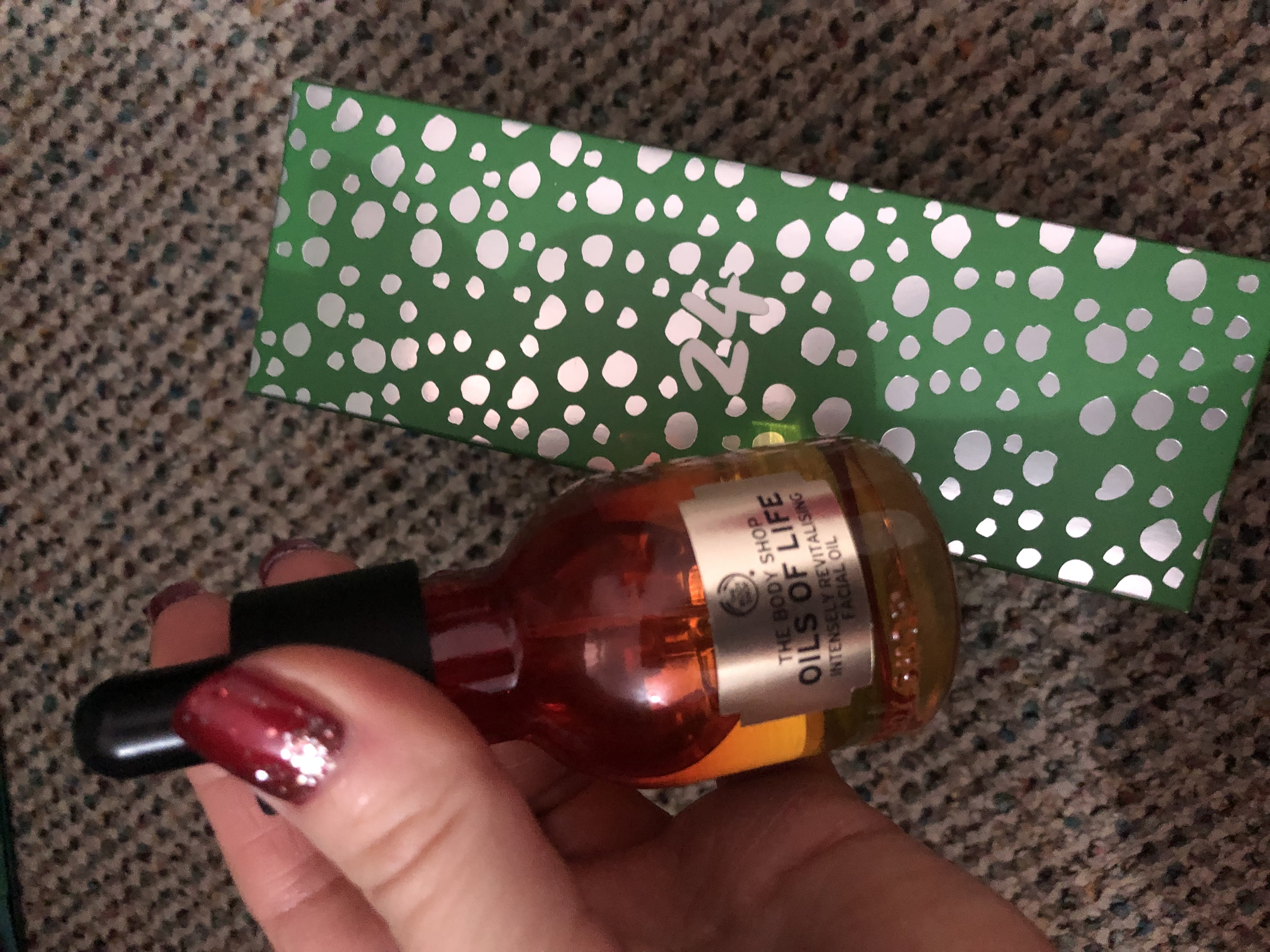 British Rose Fresh Plumping Mask 5ml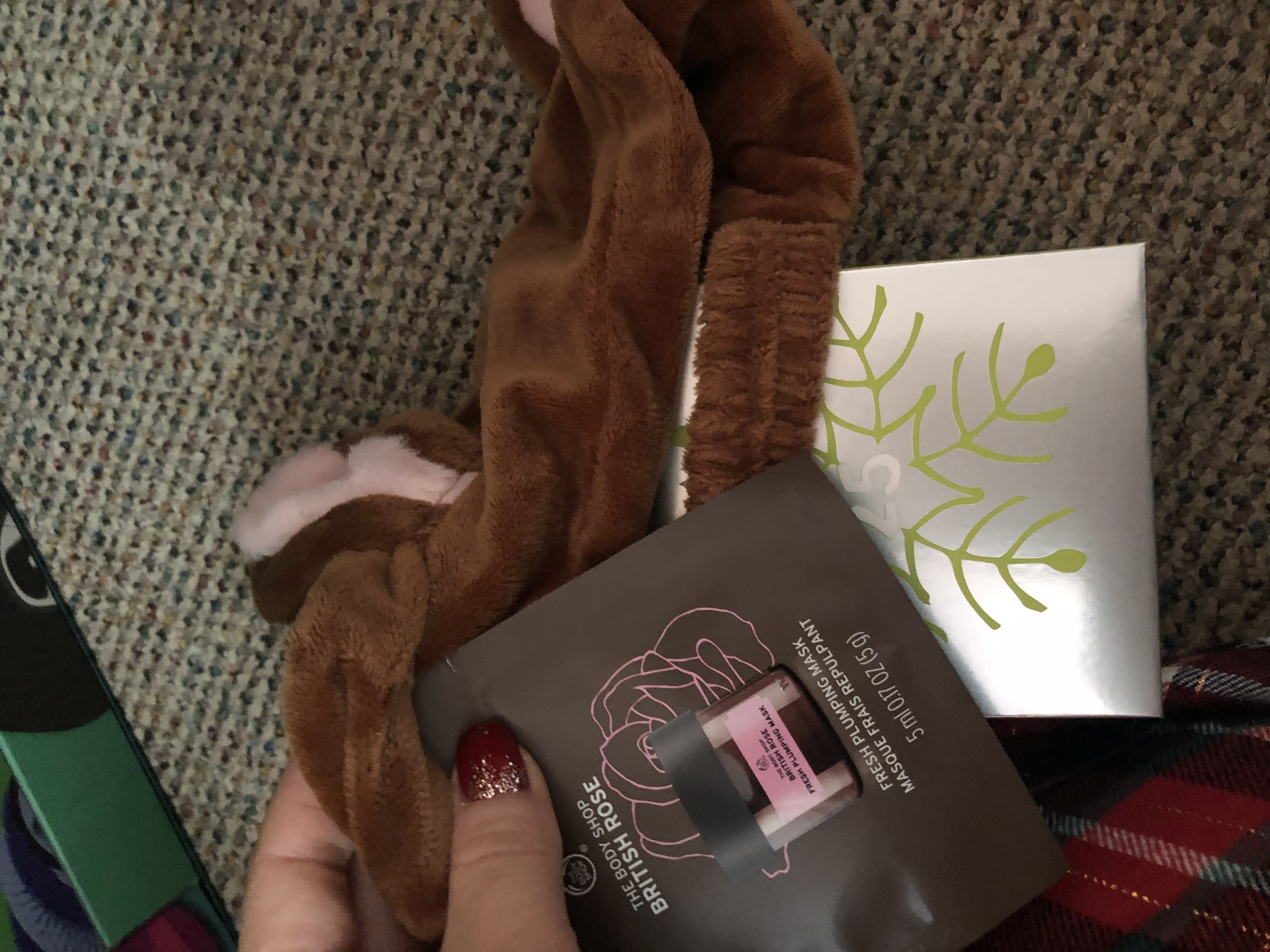 As far as advent calendars go, this one is up there as one of my favourites. All the products are either ones I have purchased and used before or have wanted to try but hadn't gotten round to buying them. It's great because the ones I hadn't had before are ones that from now on are on my list of essential's! I am also now fully stocked up (for the time being) on cruelty free products!!
Have you ever tried any of these? Or are there any products that you recommend? Either from body shop or another cruelty free brand, leave comments below!
Enjoy your Thursday ?