18/09/2018
04.08 am and I am just about to get up, yes I know it's early but today I am heading out on my last trip of the holiday and will be spending the day on a bike in La Digue!
I'm not really a bike fan if I'm honest, but that is the only way to travel around the island of La Digue,no cars are allowed!!
We got to breakfast for 05.00am, it was continental only, but at that time in the morning I really couldn't eat anything more. I settled on brown toast with honey(and a light spread of butter) with a tea and apple juice.
We got picked from the Constance ephilia at 06.00am and driven to the marina in Victoria where we caught our boat to Praslin and transfer to La Digue from there.
So the boat ride….the first one took an hour, an hour in the open sea bobbing around, being thrown this way and that waves coming up over the side! All this at just gone 7am in the morning, AND NO I'm really not exaggerating! Although I found it quite relaxing in the end, the motion of the ocean made me sleepy!! We disembarked at Praslin where I have to say it was a little chaotic, no one knew which connecting boat they should be on and the travel reps from Creole (the company we booked through) didn't seem to have a clue either.
EVENTUALLY we found our connecting boat and a short 10 minute's later we were on the beautiful picturesque island of La Digue.
The island is honestly just stunning!! Like right out of all the holiday brochures you have ever looked through!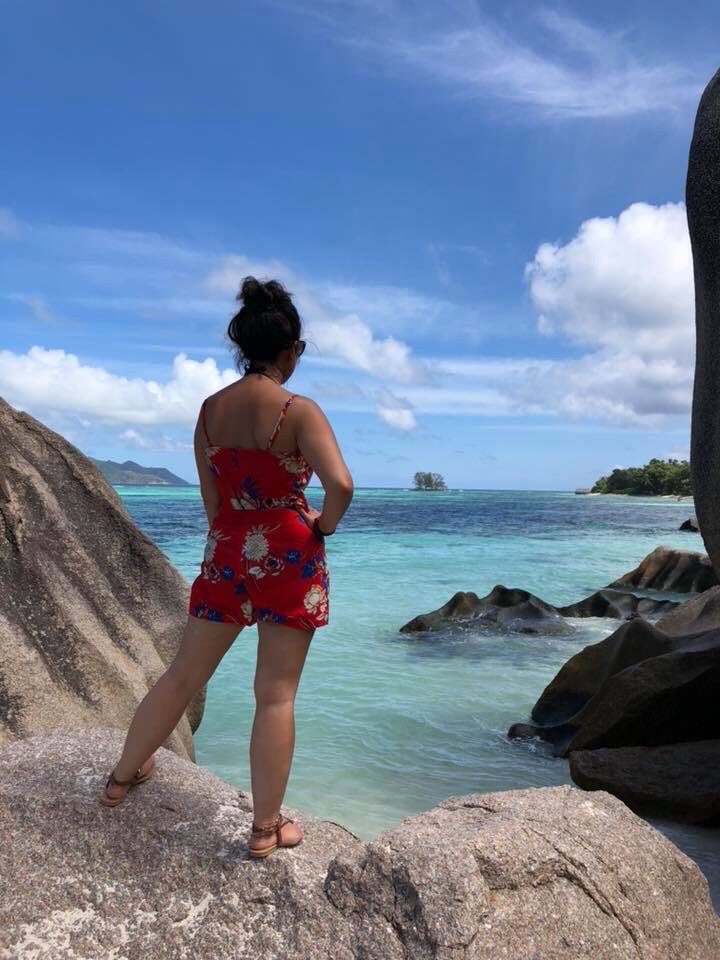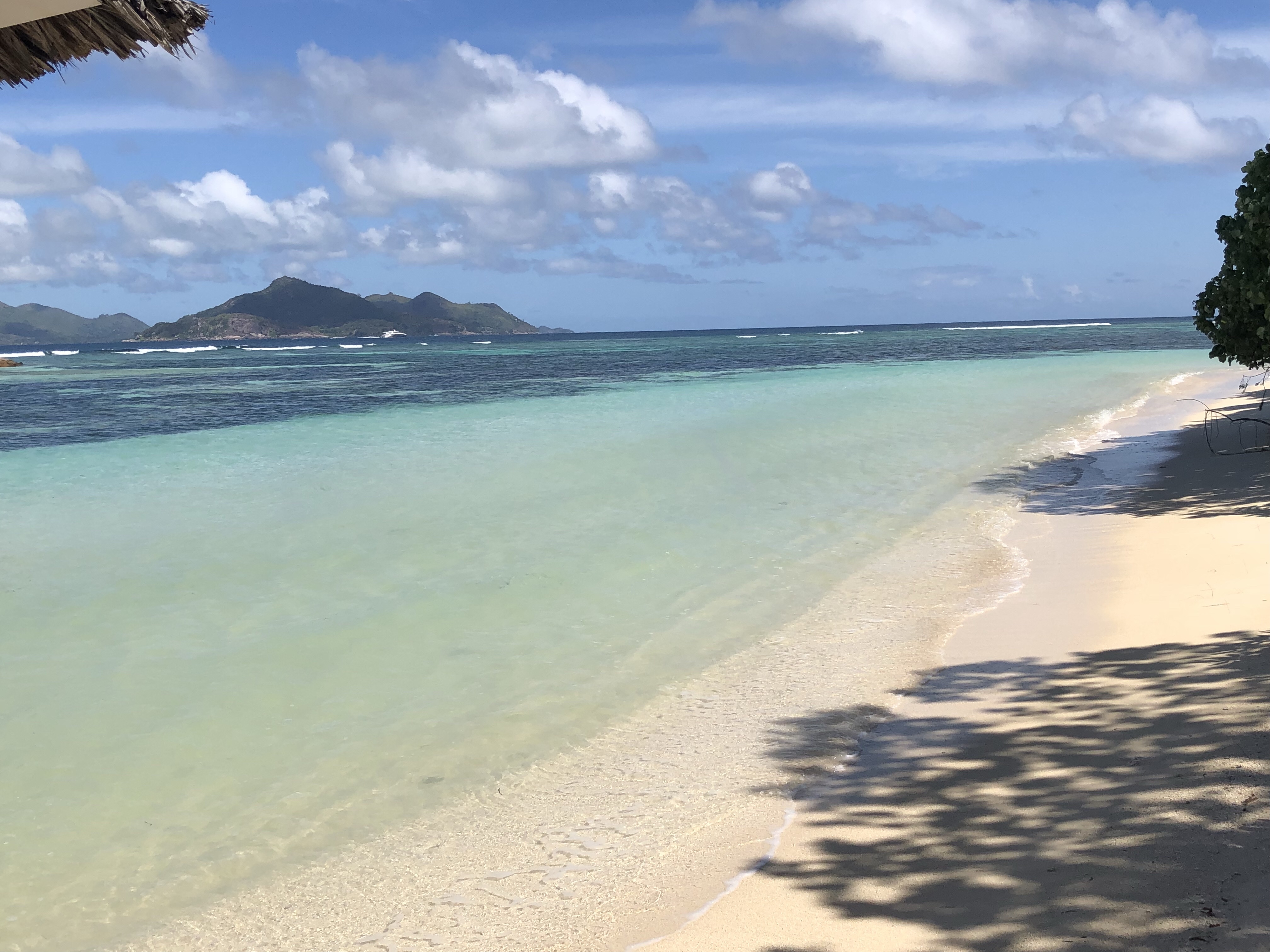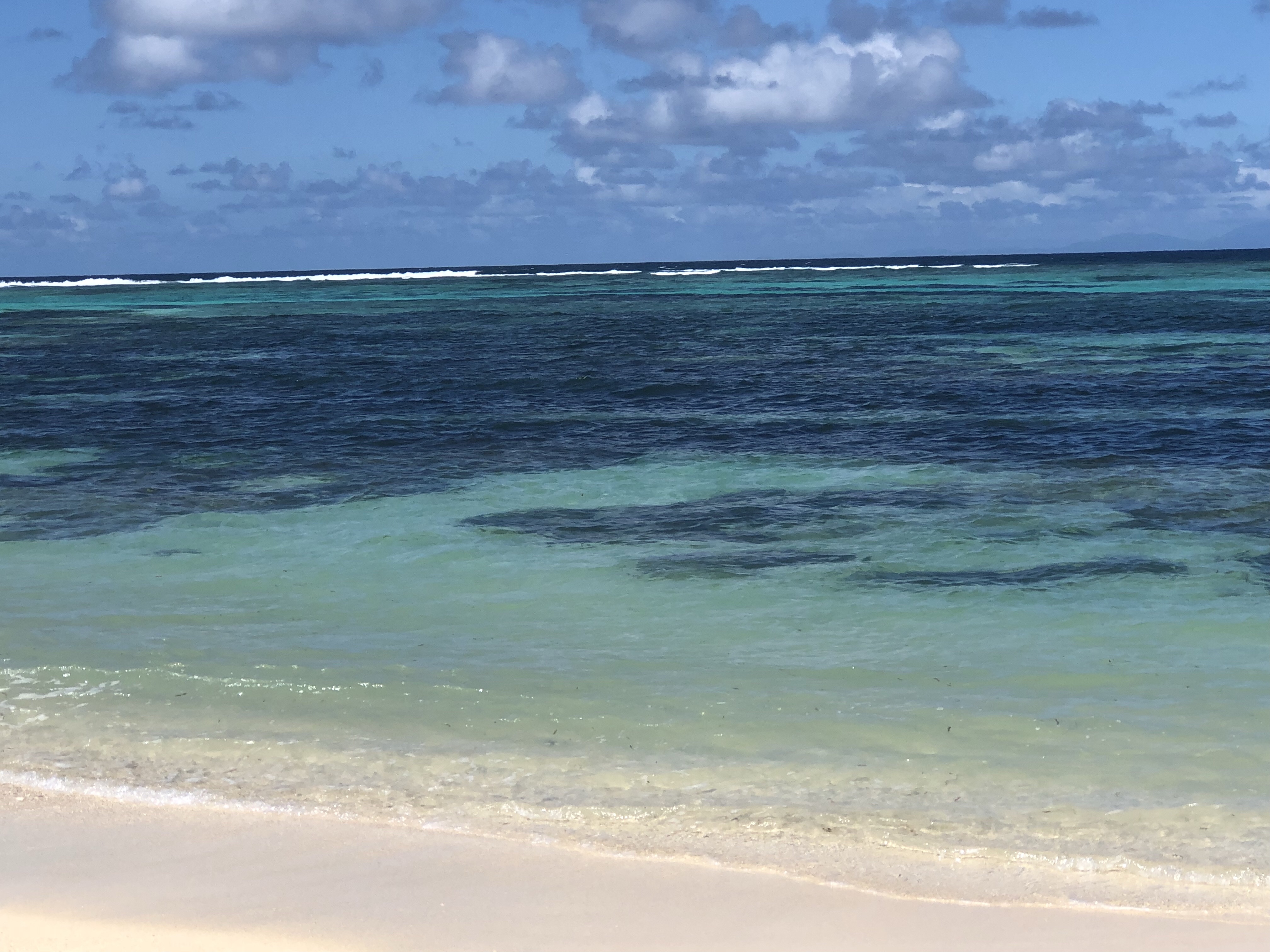 Next we had to pick up our bike, this was included in our excursion package so no extra payment was required.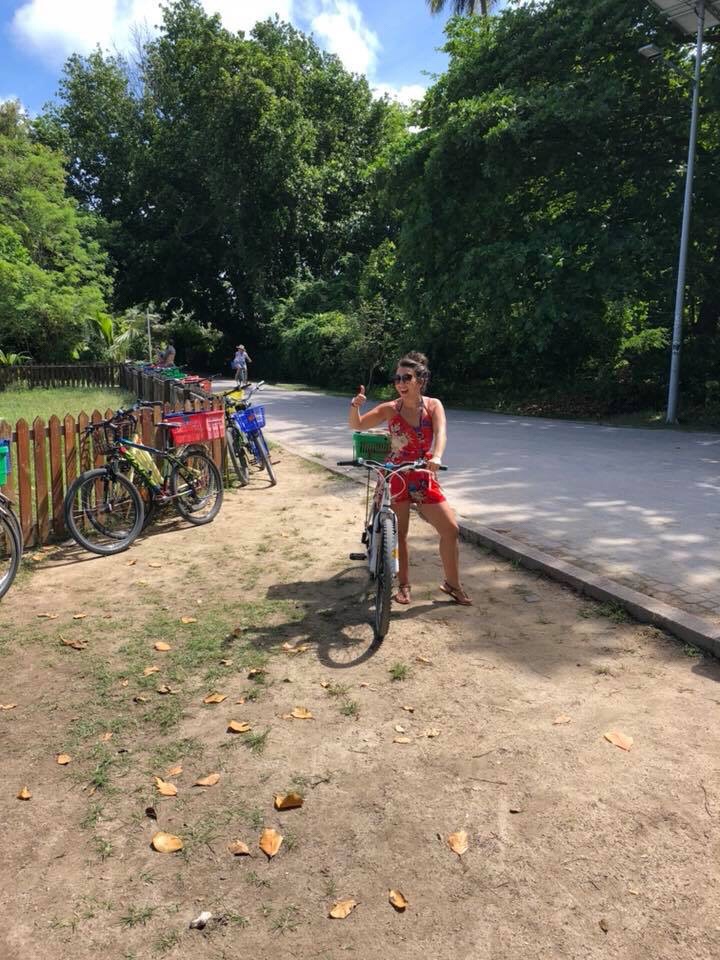 "HIRE A BIKE IN LA DIGUE, THEY SAID, IT'LL BE FUN, THEY SAID!!"
They lied!!
So now I haven't ridden a bike since I was about 12! Maybe younger actually, but it's true what they say, you do never forget how to ride a bike. What you do forget (as a woman) is the sheer discomfort you get 10 minutes into cycling! It actually becomes painful! Now throw into the mix that my bike was ancient, it was easily 30 degrees, and La Digue ISN'T as flat as I thought it might be!!!
I spent SIX hours cycling around the island on and off of the bike, cycling up hills on a bike whose gears I couldn't change! It was EMOTIONAL, and I had a little Lisa diva strop once or twice!!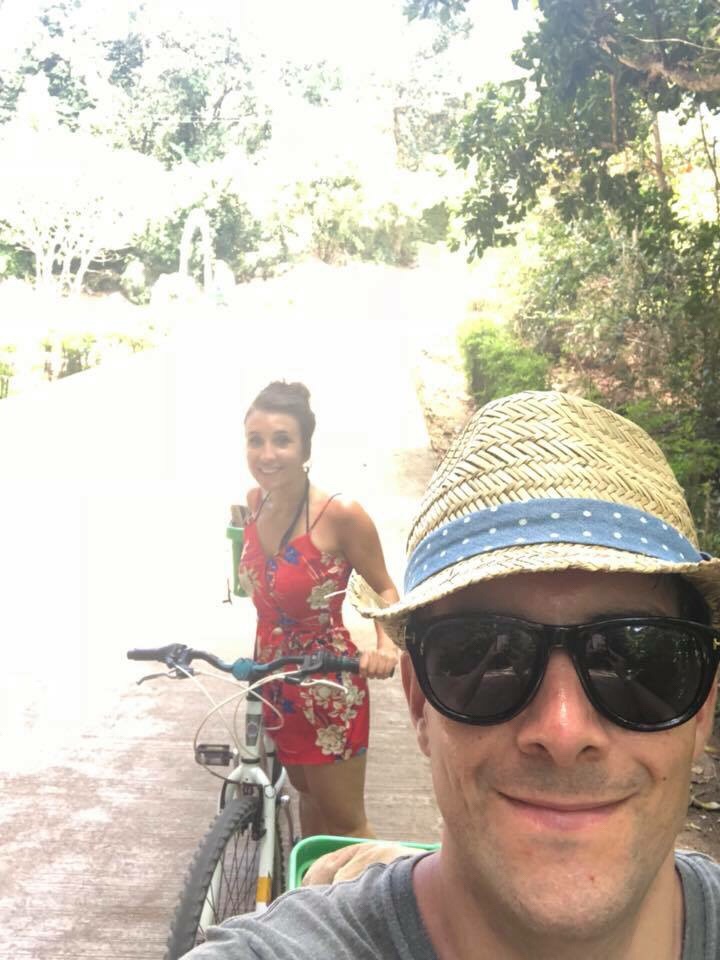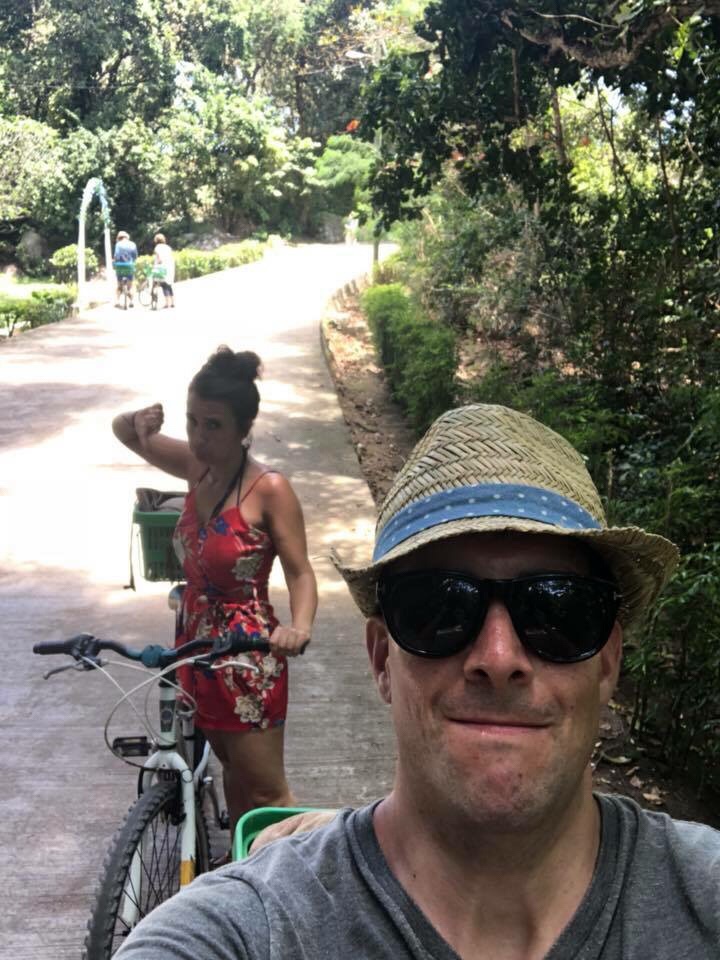 As for La Digue, we'll it really is stunning, and the ONLY way to get around the island in on a bike as NO CARS (apart from taxis) go on the island! They have giant tortoises roaming free, they have the most perfect clear waters and fine beautiful sand. It's like another world on La Digue, I thought life in the Seychelles was laid back anyways but it's nothing compared to this little island situated an hour and 10 minutes from Mahé, that you can cycle around in about an hour.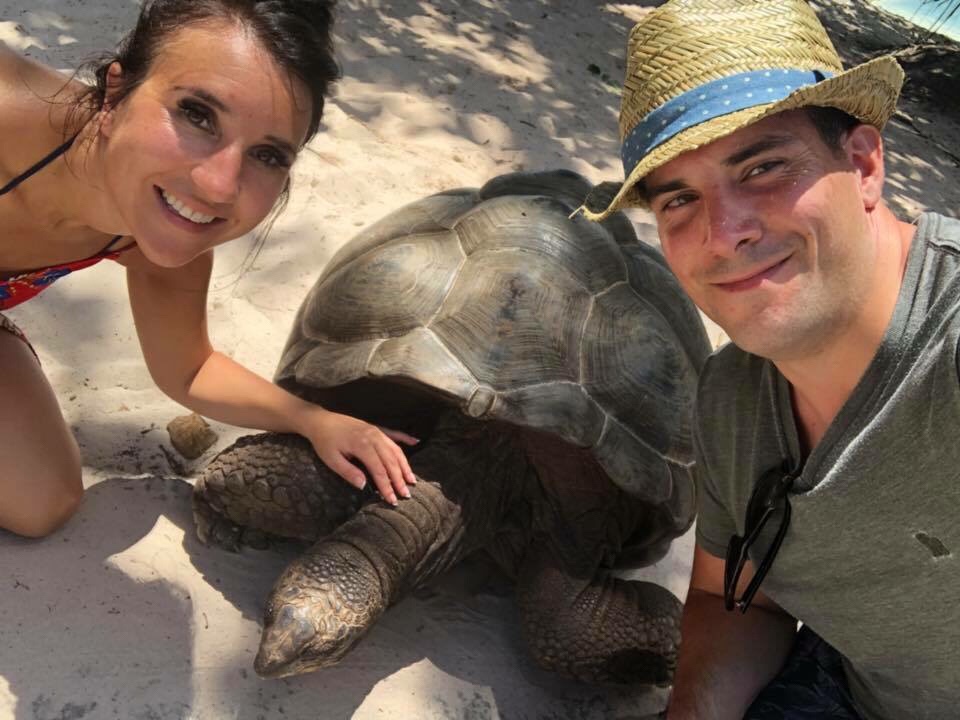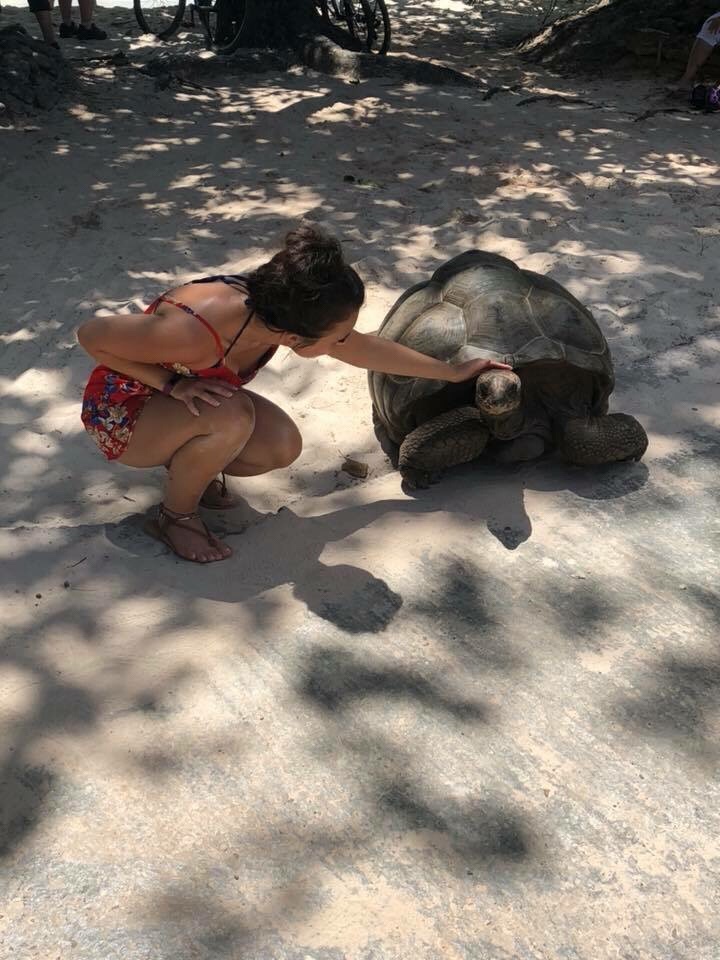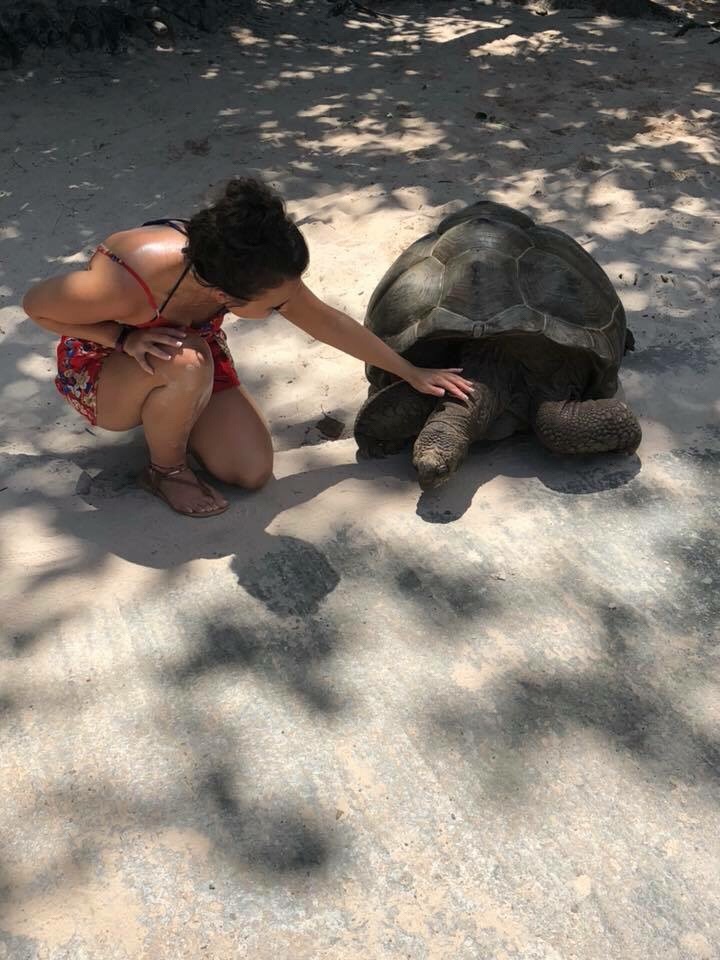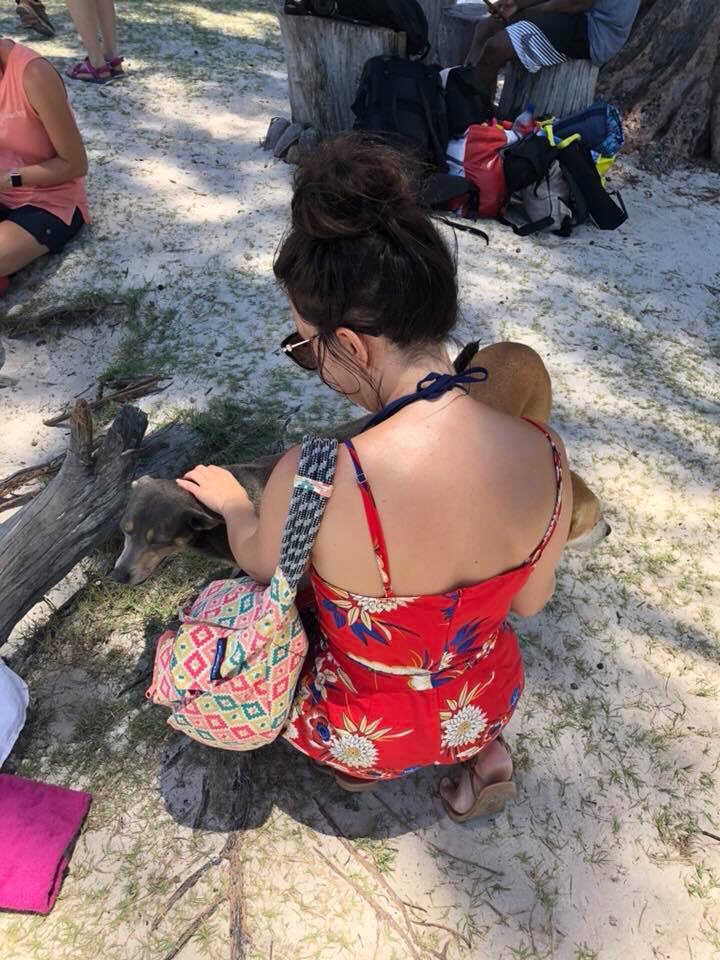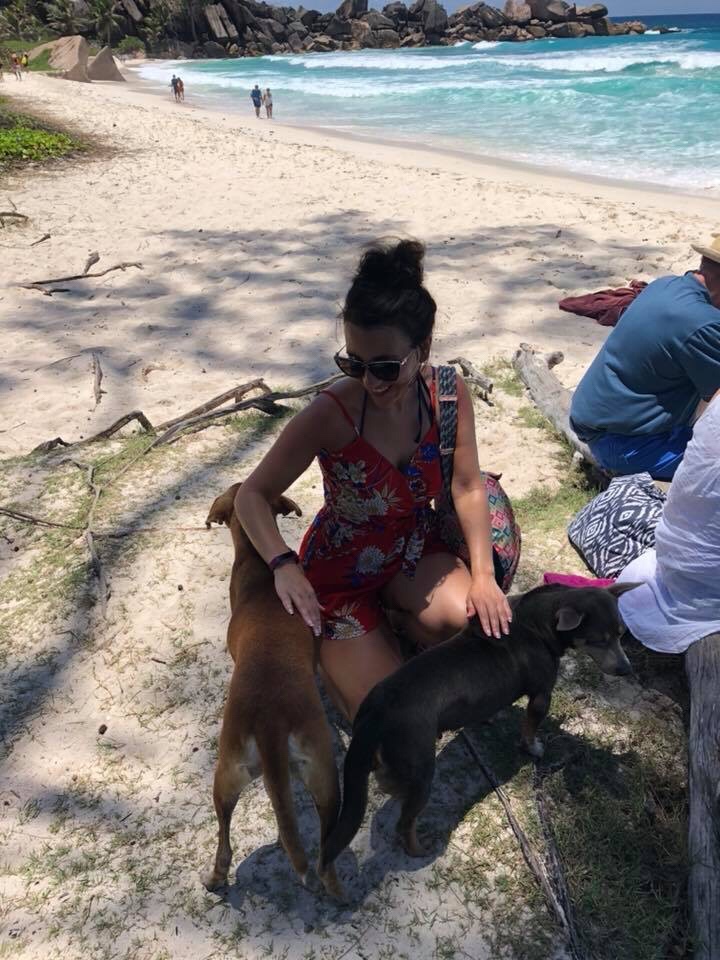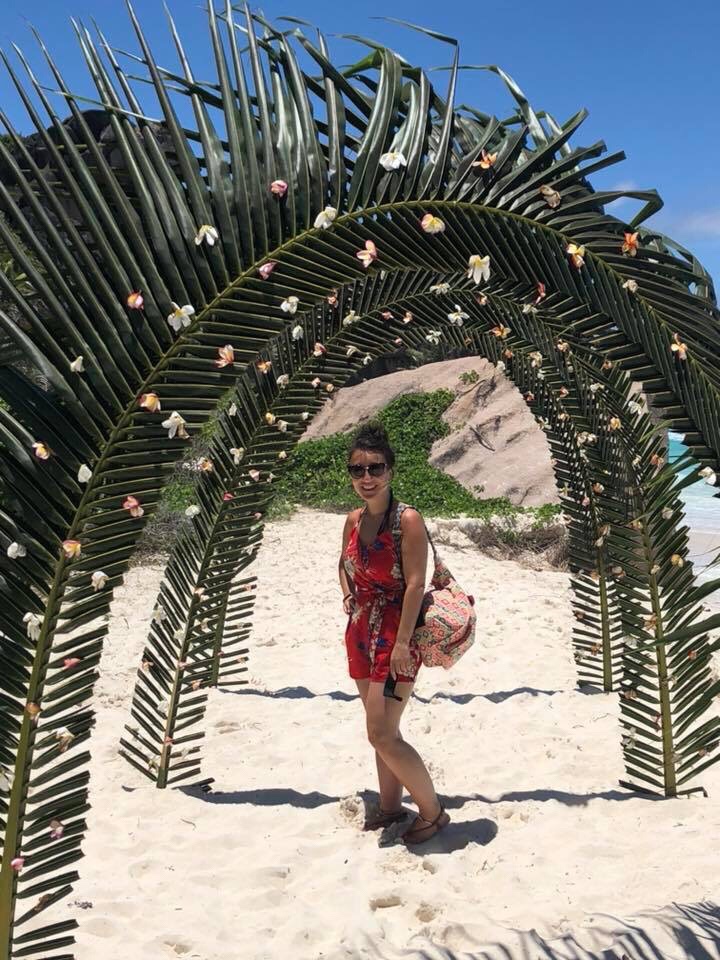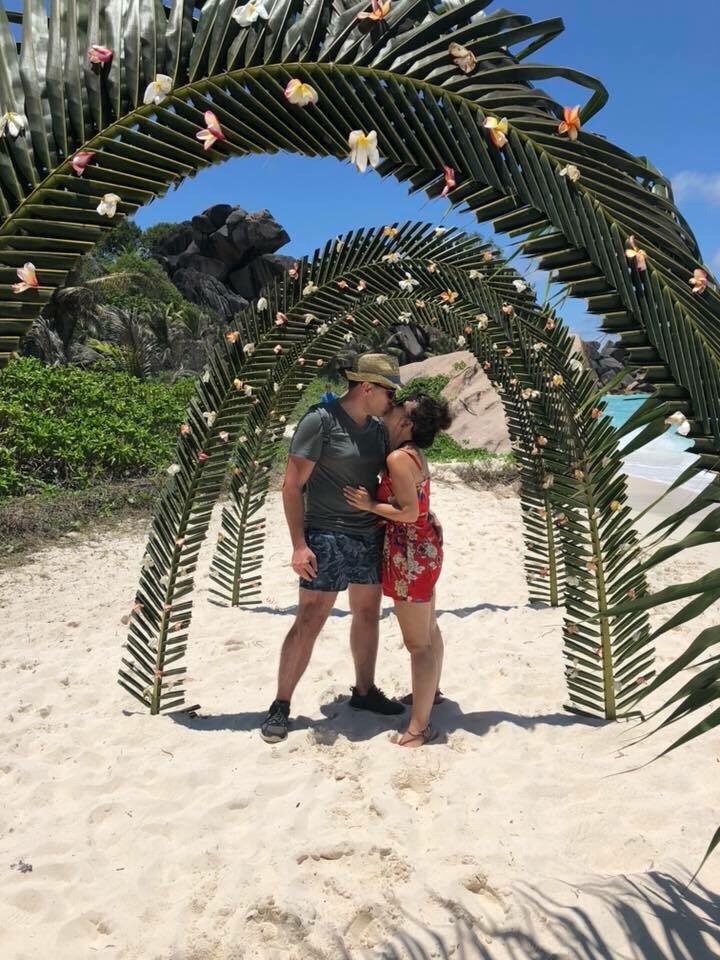 It got to around 3.30pm and I just couldn't cycle anymore, I have bruises in places that no girl wants them!! (I'll spare you all the details though!) So we decided to give the bikes back, and head into the fish trap for a light lunch and a few cold drinks.
The boat left La Digue at 5.30pm to get us back to Praslin, the main boat left Praslin at 6pm getting us back to Victoria for 7pm and finally back to Constance ephilia for 7.40.
The whole day (minus the bikes was amazing) and La Digue is my favourite island of them all. The whole trip cost us around £100 which included transfers and bike hire.
I WAS STARVING by this point, and actually managed to get back to my room, shower put a small amount of make up on (for me) and be out the door looking semi presentable for 8.30pm!!
The Indian buffet was amazing! And I ate the most I have eaten in my entire stay tonight, including dessert! I regret nothing!! After all I did burn off 1,900 calories today!!
Now seeing as I have only had 4 hours sleep, it will be an early one for me. Not even a cocktail tonight. I can barely keep my eyes open!!
Good night from Seychelles
PS check out my Seychelles Travel Diary here??