17/09/2018
I WOKE UP TO SUNSHINE! HOT HOT SUN!! Can you tell I am so excited about this?! I just want to get down to breakfast eat and then go and catch some rays!!
Seychelles is beautiful in the sun! I LOVE IT!
Went down for breakfast at 9am this morning and enjoyed my usual fruit platter and smoothie with a cup of tea.
We have decided to book ourselves on to a trip tomorrow (Tuesday) which will take us over to the island of la digue where we will spend the day exploring ON BIKES! I hate cycling but WHEN IN SEYCHELLES!! We are due to be picked up at 6am tomorrow morning!! EARLY!! But I want to make the most of my time here.
10.45am and I am chilling in paradise on the beach! Feeling very happy and content. A cheeky cocktail on the beech before taking a dip in the turquoise blue sea.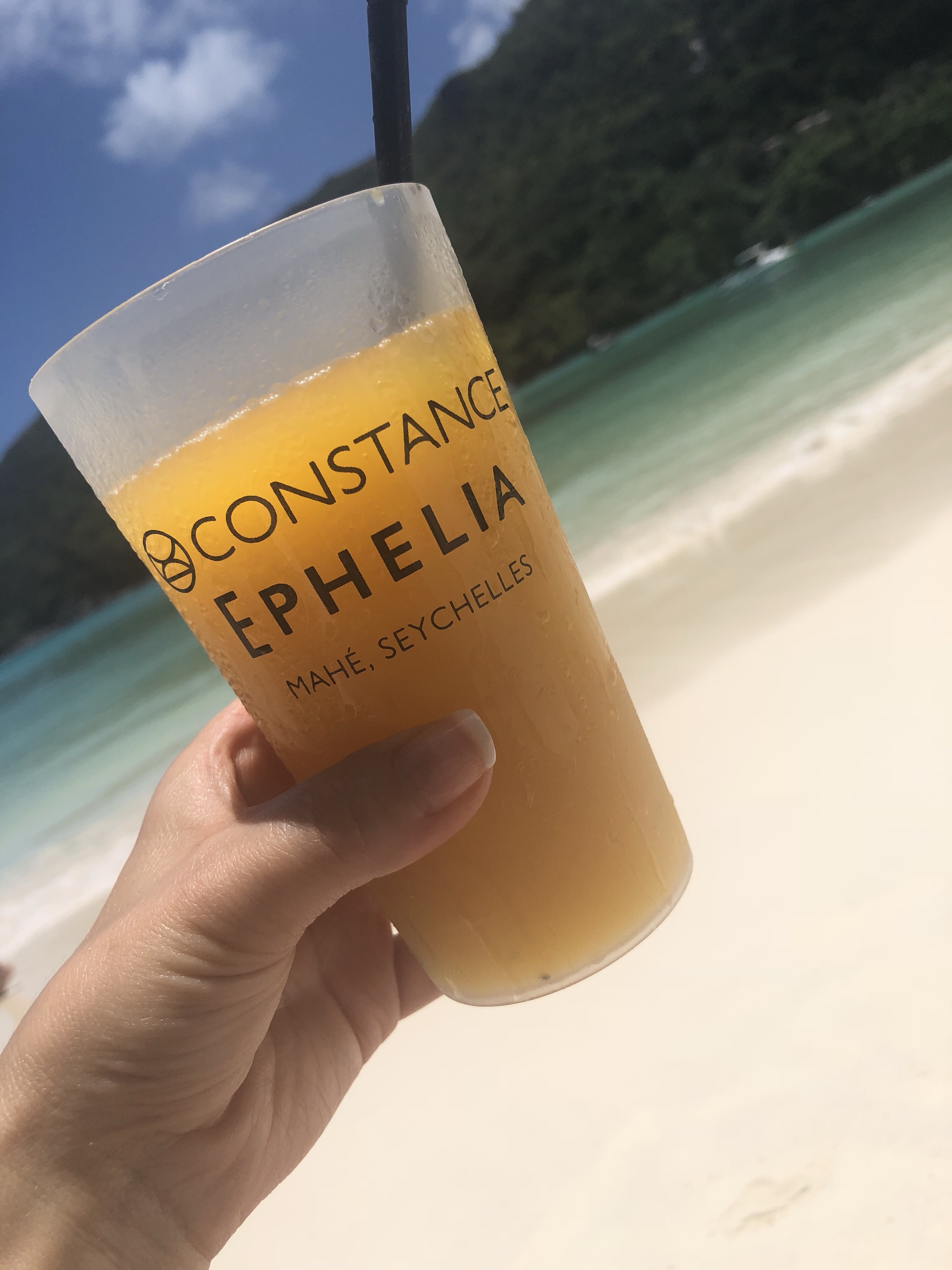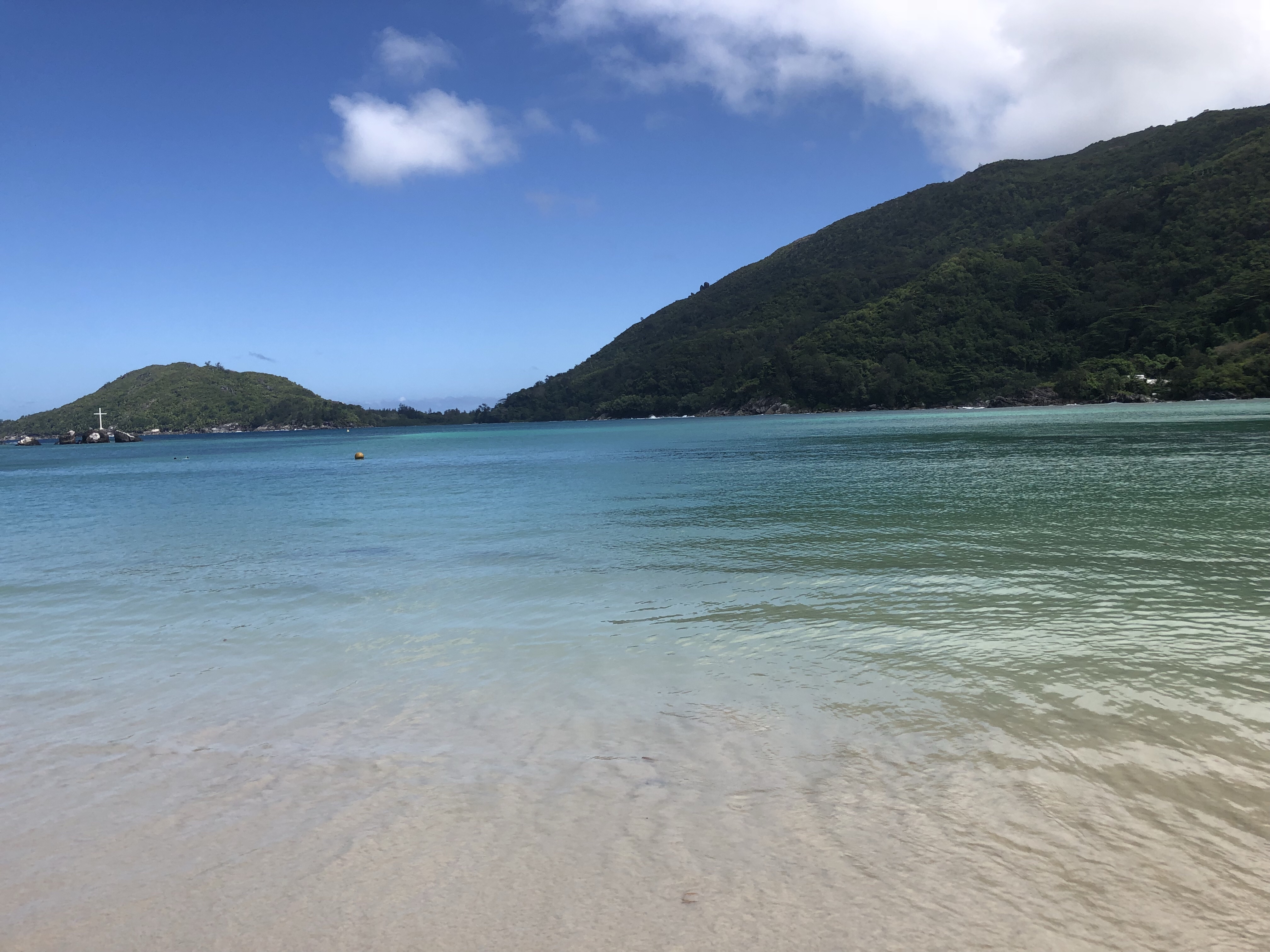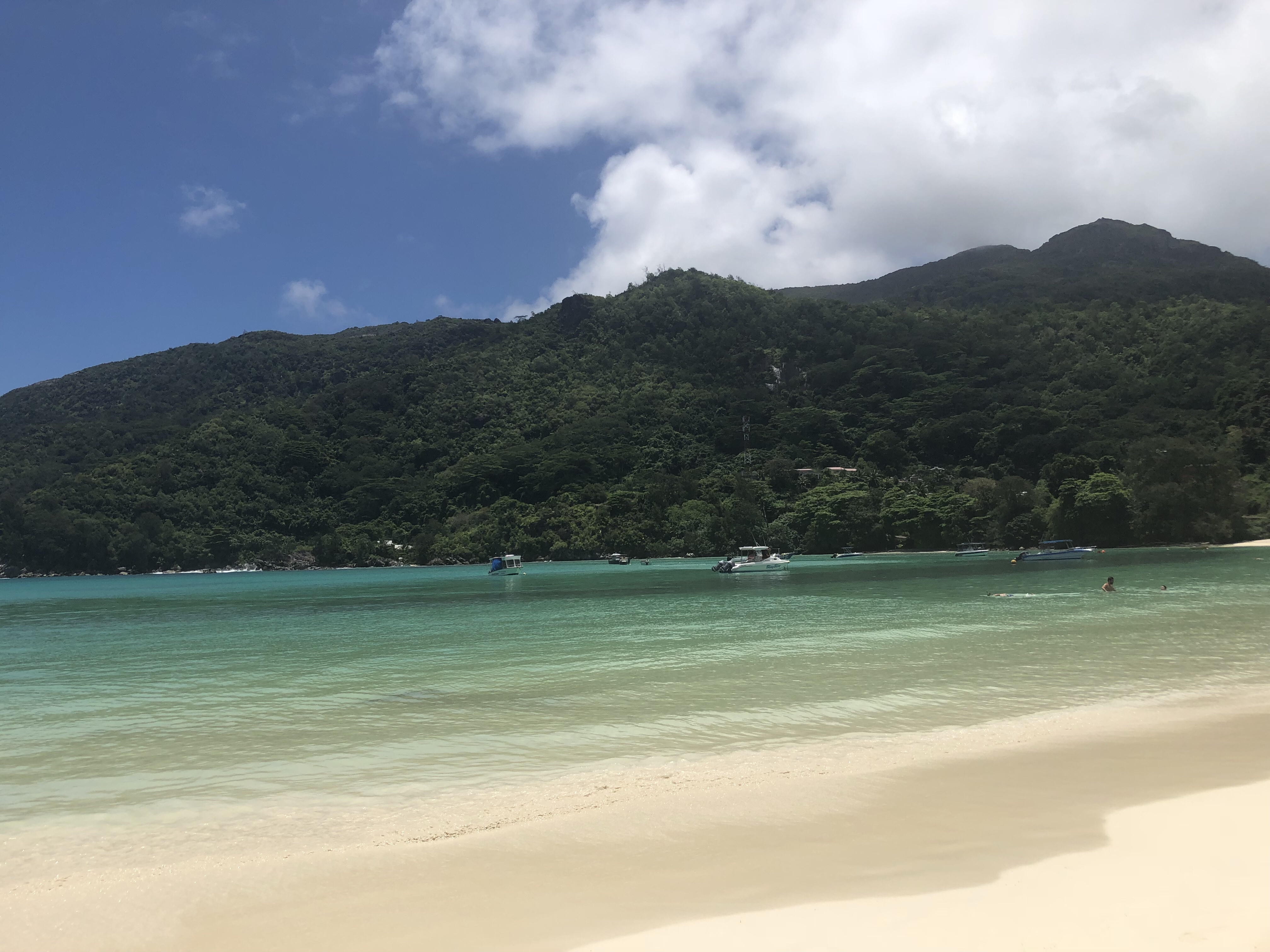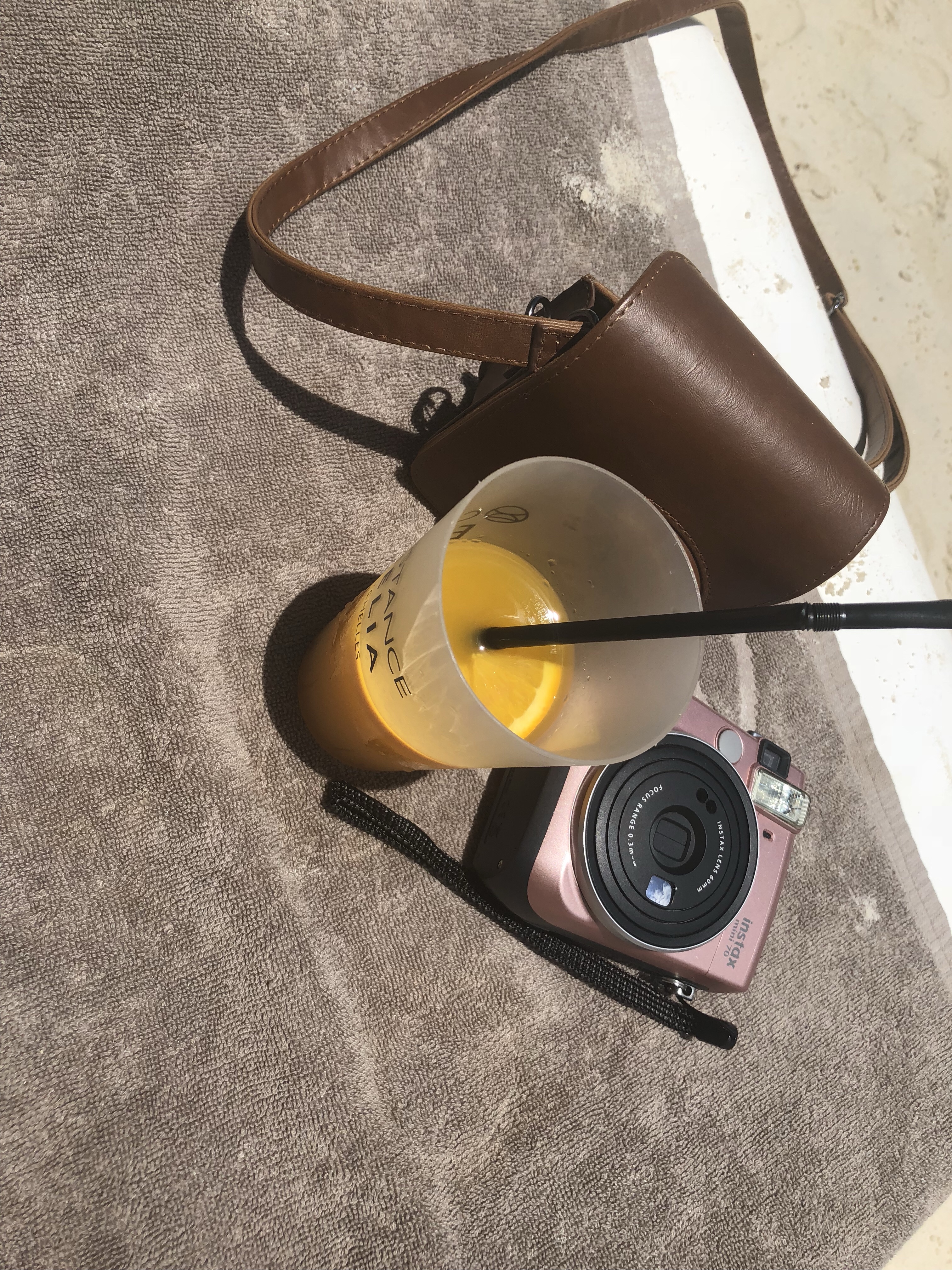 Laying here in paradise I am absolutely loving this chill out day. Laying on the beach with a book, listening to the sound of waves and birds and bats flying in the clear blue skies.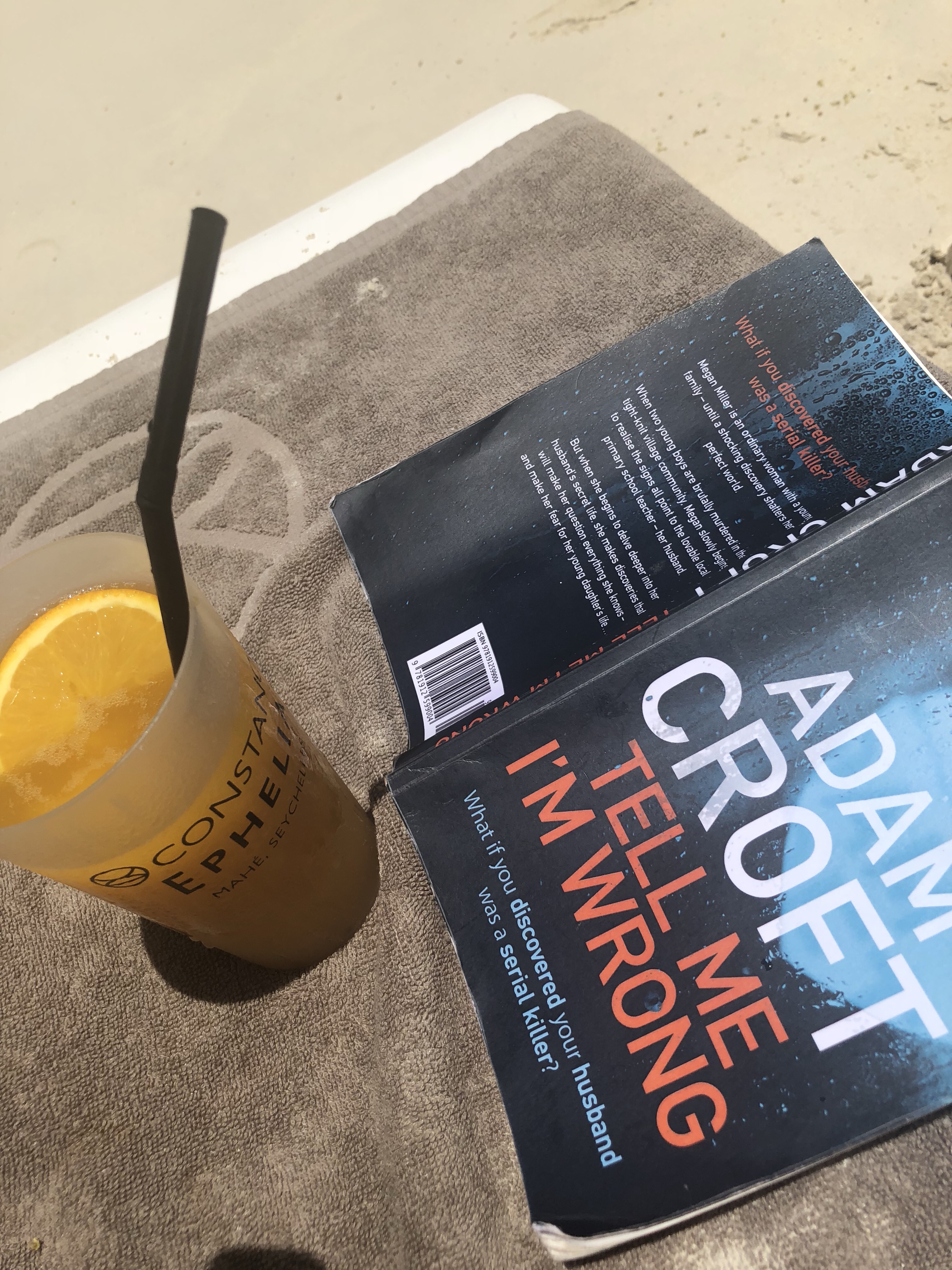 Making the most of this BEAUTIFUL weather we headed over to the U spa in the afternoon to make use of their facilities. Drinking amazing cucumber water whilst in the jacuzzi, can every Monday be like this please?!?
This evening luke booked a table for us over at the Adam and Eve restaurant here at the Constance Ephelia which is an Asian themed restaurant located right down near the beach. I absolutely LOVE Asian food so couldn't be anymore excited!
Once at the restaurant Luke and I chose to sit outside beneath the moonlight the candlelit tables were too tempting for me. The menus looked all so delicious and I really had a hard time deciding.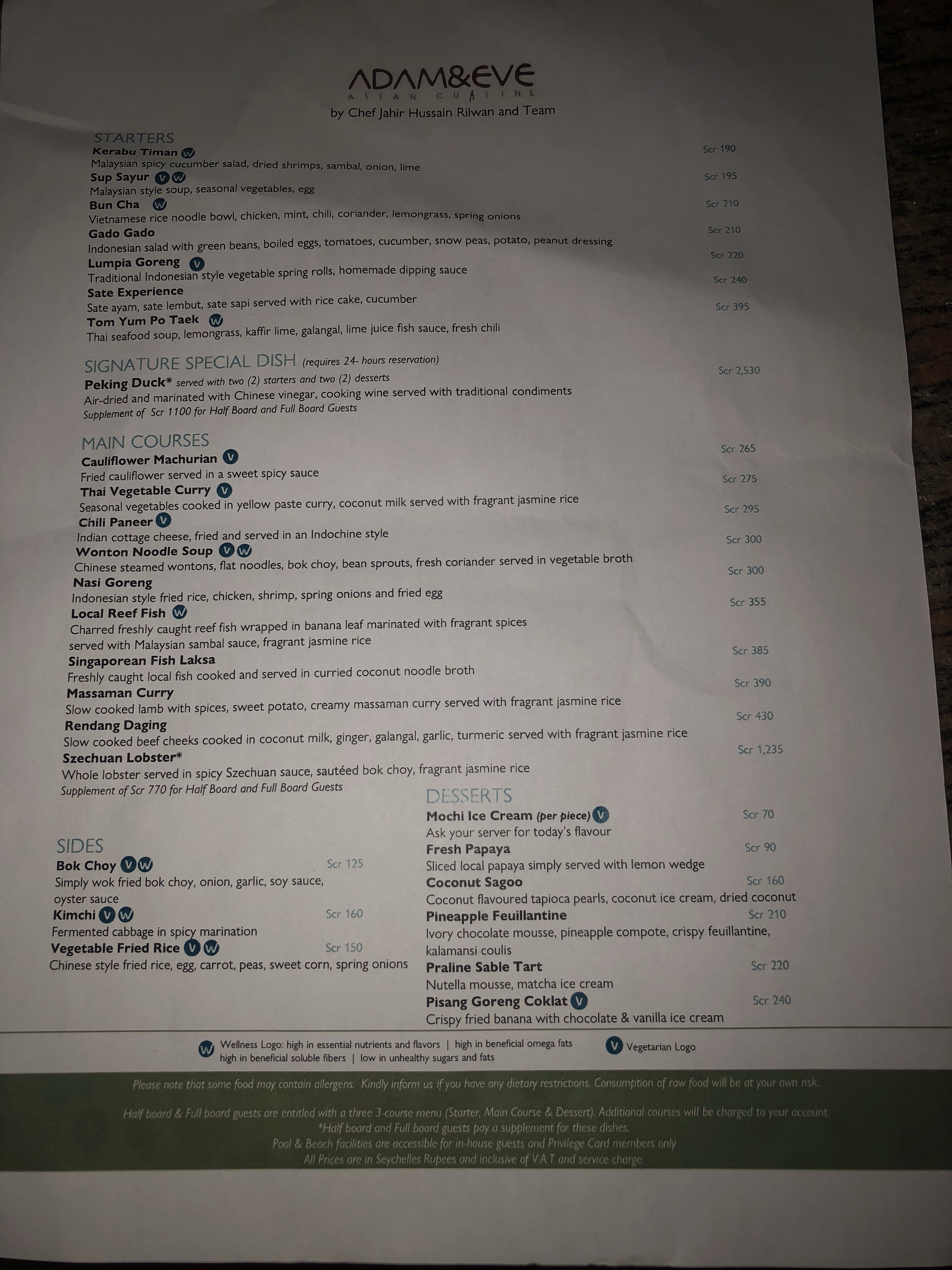 I eventually settled on the Tom Yum Po Taek for starters and the Local reef fish for main.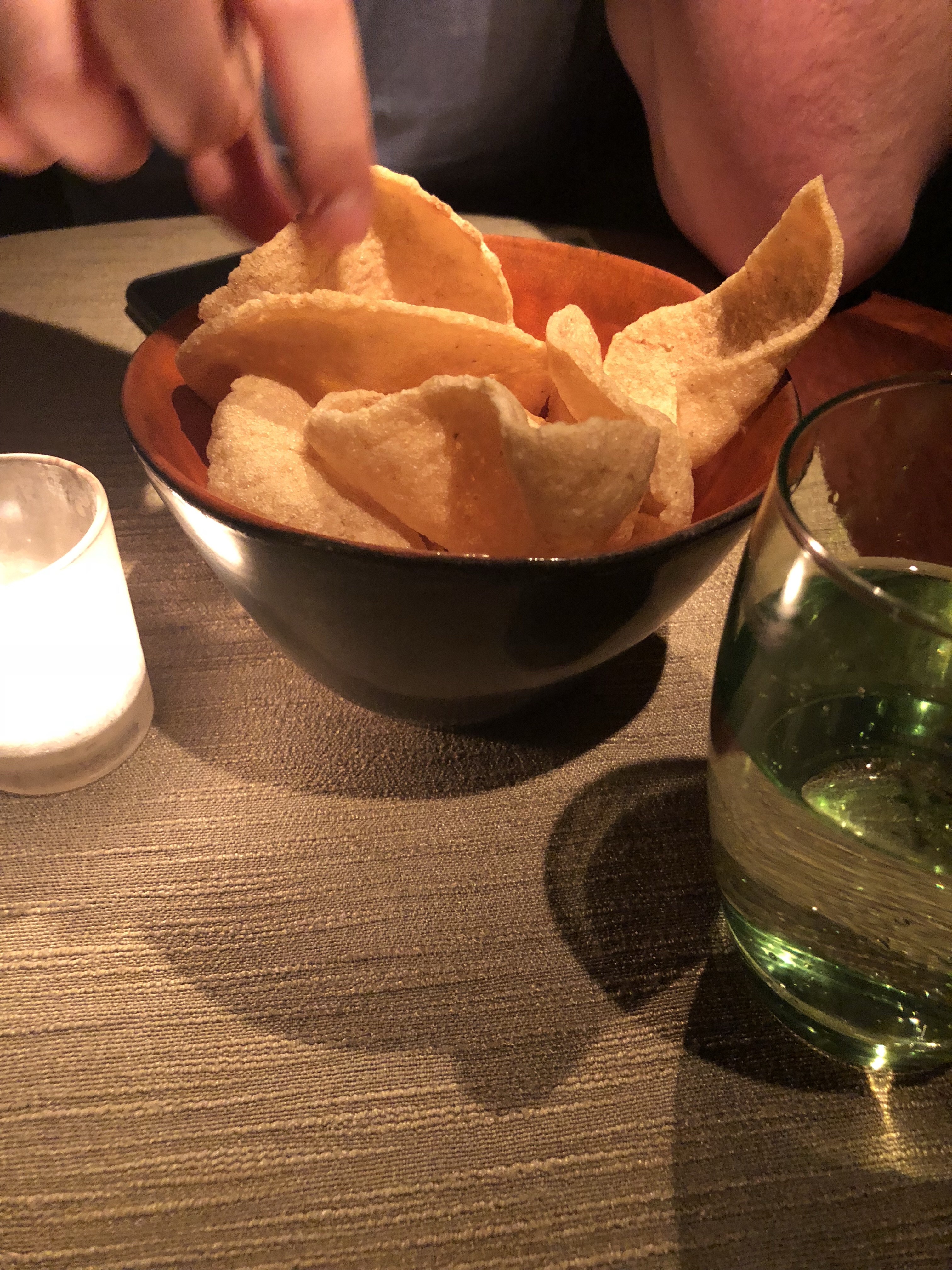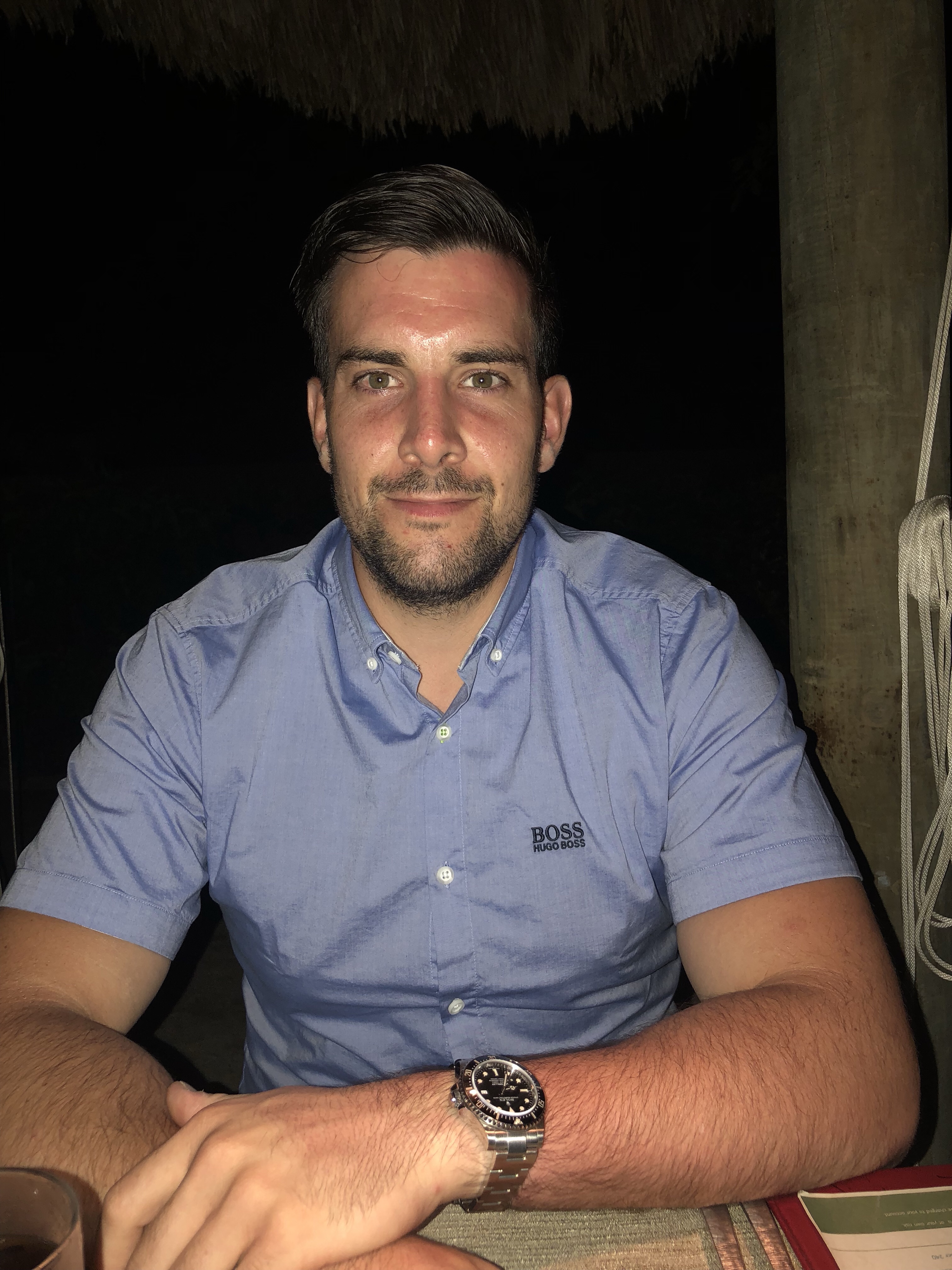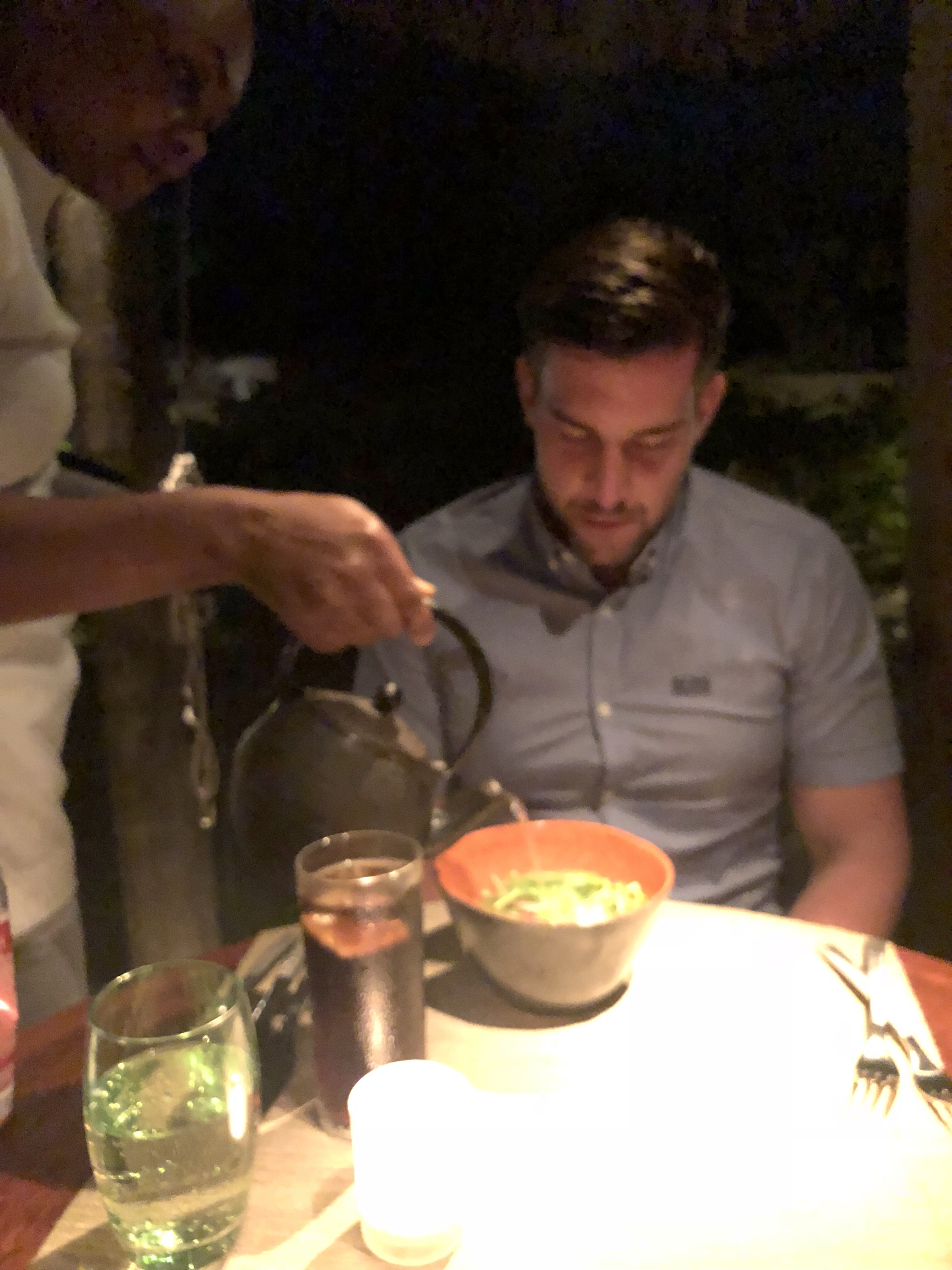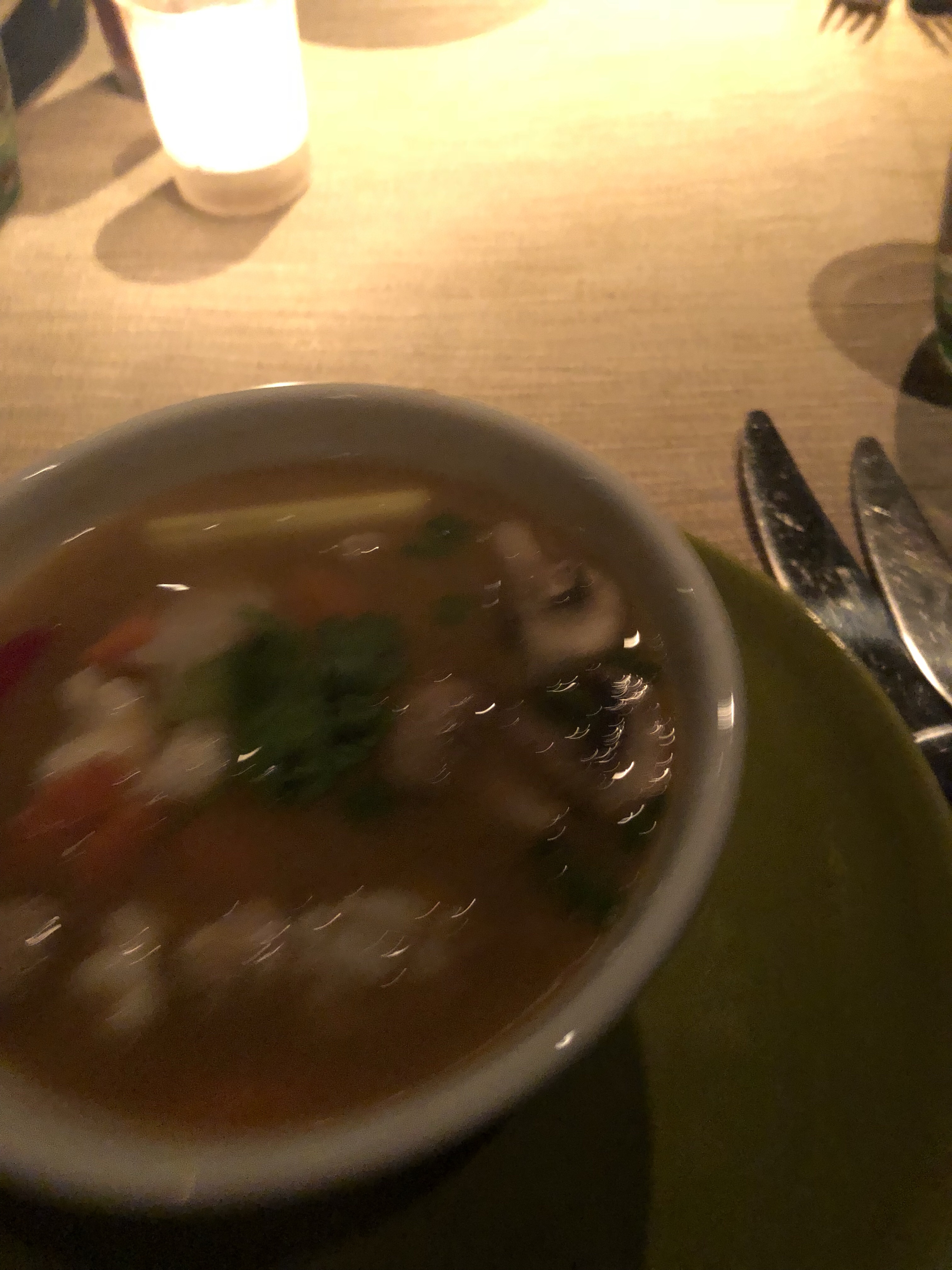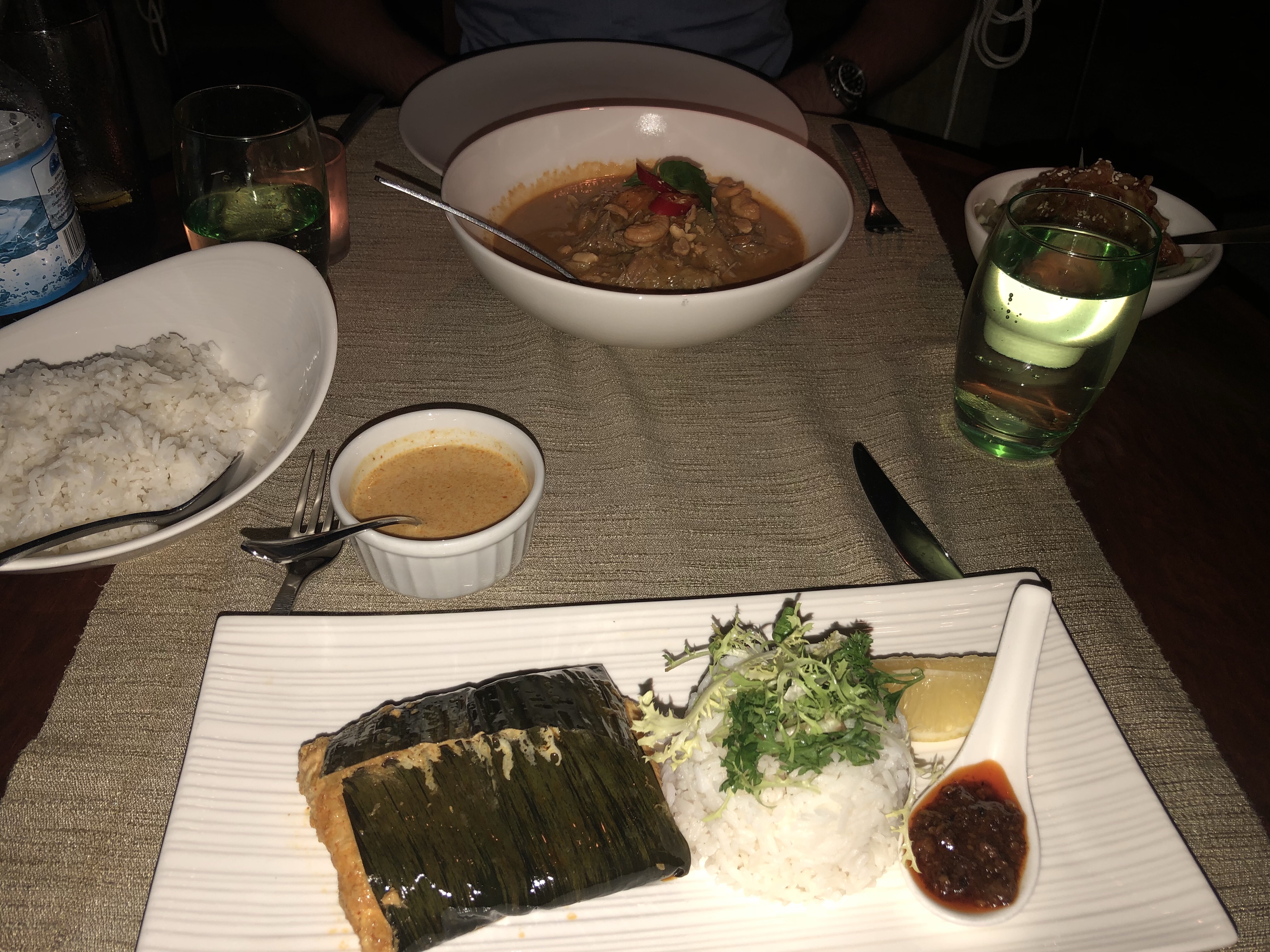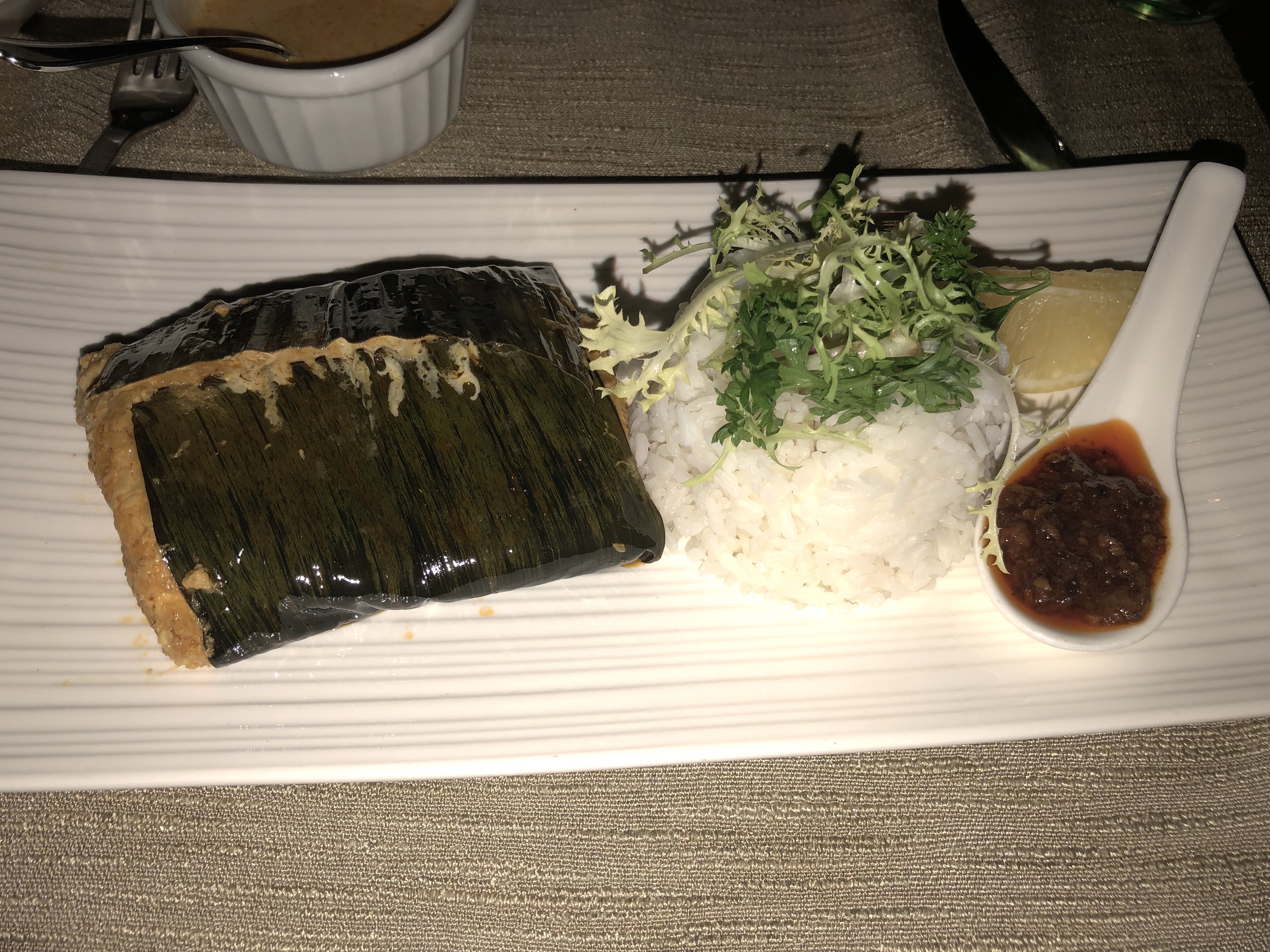 The food was beautiful, so many different flavours, and once agin so nice to eat some authentic Asian cuisine instead of eating Chinese take out on a Saturday night!!
Luke and I are finishing our chilled and relaxing day early as we are up at 4am for our excursion, and I am absolutely shattered, seriously all this laying around in the sun drinking cocktails is hard work.
BUT when I got back to the room there was a beautiful basket of tropical flowers that Luke had ordered to be delivered. He really is so thoughtful. Anyone who says romance is dead needs a luke in there life.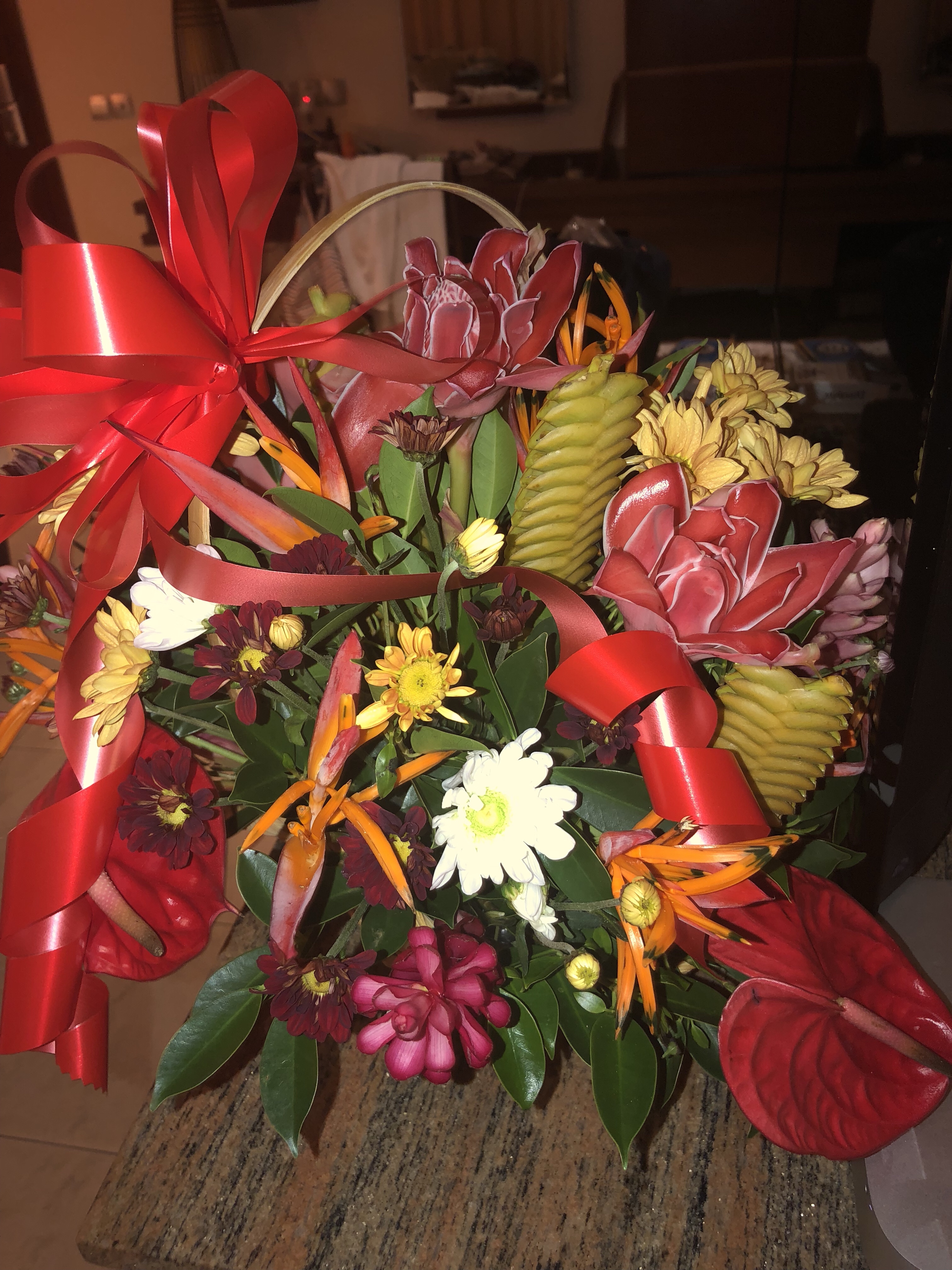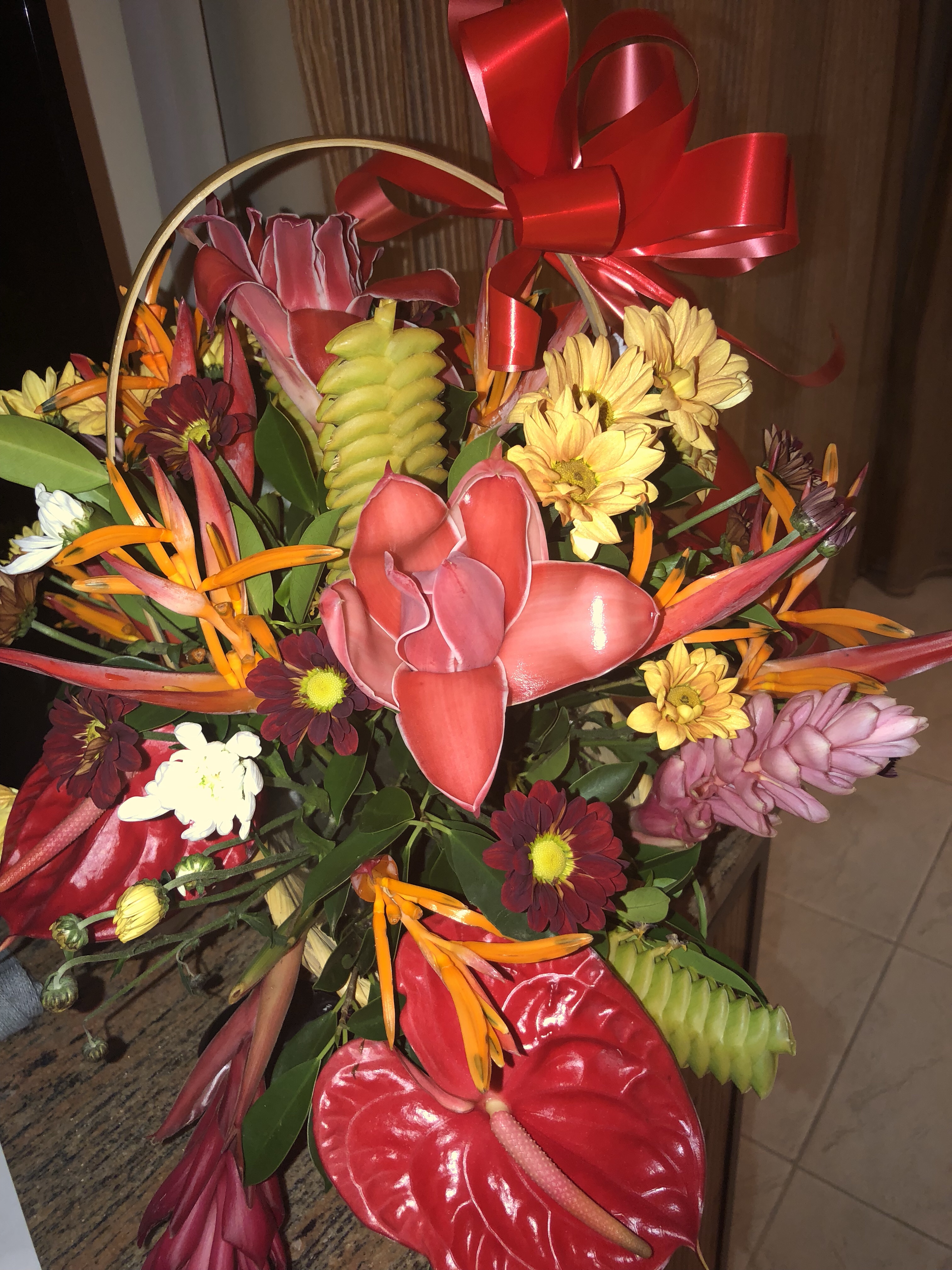 Night night
Ps read all my travel blogs here