14/09/2018
I woke up super early this morning (05.30) it's actually too dark outside to see if it's going to be nice or not. I can't at least hear any rain, that's a good sign right?! I can hear the bats though, they are very active this morning!!
I set my alarm for 06.00 this morning, we are getting up early today because We have an excursion booked, which means we are being picked up at 08.00am from the hotel (Constance Ephelia), so breakfast will be eaten at 07.00. My stomach is actually rumbling although I don't feel hungry. Luke is still asleep, he needs less time to get ready than I do, it's a man thing!!
It's raining!!!! It's really really raining!!!!
07.00 I managed a nice almond coisiant and a cup of tea, I didn't want too much as I was setting out on a safari reef cruise booked with mason's travel. The tour was booked to leave the hotel at 08.10am and arrive back at the hotel around 18.00pm.
Please rain can you stop!!!!
Finally the mini bus was here for our collection!!
Firstly there did seem to be some confusion with the pick up time as were told 08.10 but others were told 08.20! However eventually everyone who was booked on the tour was safely on the transport bus (eventually)
We were dropped off at the the Victoria marina where we picked up the catamaran that would be our main base for the reef Safari. The catamaran took us away from the marina and to a glass bottom boat that was waiting. It was here we got to see lots of different fish at feeding time. I've never been on a glass bottom boat before so this experience was awesome, and included in the price! That seemed to last for around 30 minutes. We then all got back on board the catamaran and headed out a little further to where we would do the snorkelling. This would be my first time snorkelling out in the open water, I have previously only done it at typhoon lagoon when I went snorkelling in the shark reef so this was a first for me. I was both excited and nervous about doing this, but confident I was with Luke who wouldn't let anything happen to me so I felt pretty safe.
Snorkelling gear including flippers were provided by the boat.
The water was cold! Seriously I don't know what I was expecting but I was thinking more along the lines of warm bath water! But it was slightly (a lot) colder than that! Flippers were something I wasn't used too and in the beginning and I struggled a bit. Relaxing into it, I saw an array of different coloured fish and coral and some sea urchins too! I must admit I did panic a little when I got too close to the coral reef and was worried I might touch an urchin or a stone fish!!! ALARM BELLS!! We ended up snorkelling for around 30/40 minutes which for me was enough time. I didn't hate it but I didn't love it either! I really want to get into it as Luke is a qualified diver, and I would love to do that as well as snorkelling with him. So adding that to my list of things to do!!
Returning to boat we were treated to a lovely buffet meal, on offer was rice, chicken curry, tuna steaks, lentil dressing and another dressing, as well as a veggie sweet and sour for me! After we had coconut nougat and banana cake! It was wonderful authentic cuisine and filled the gap in my stomach just nicely.
Our lovely tour guide even treated us to a little song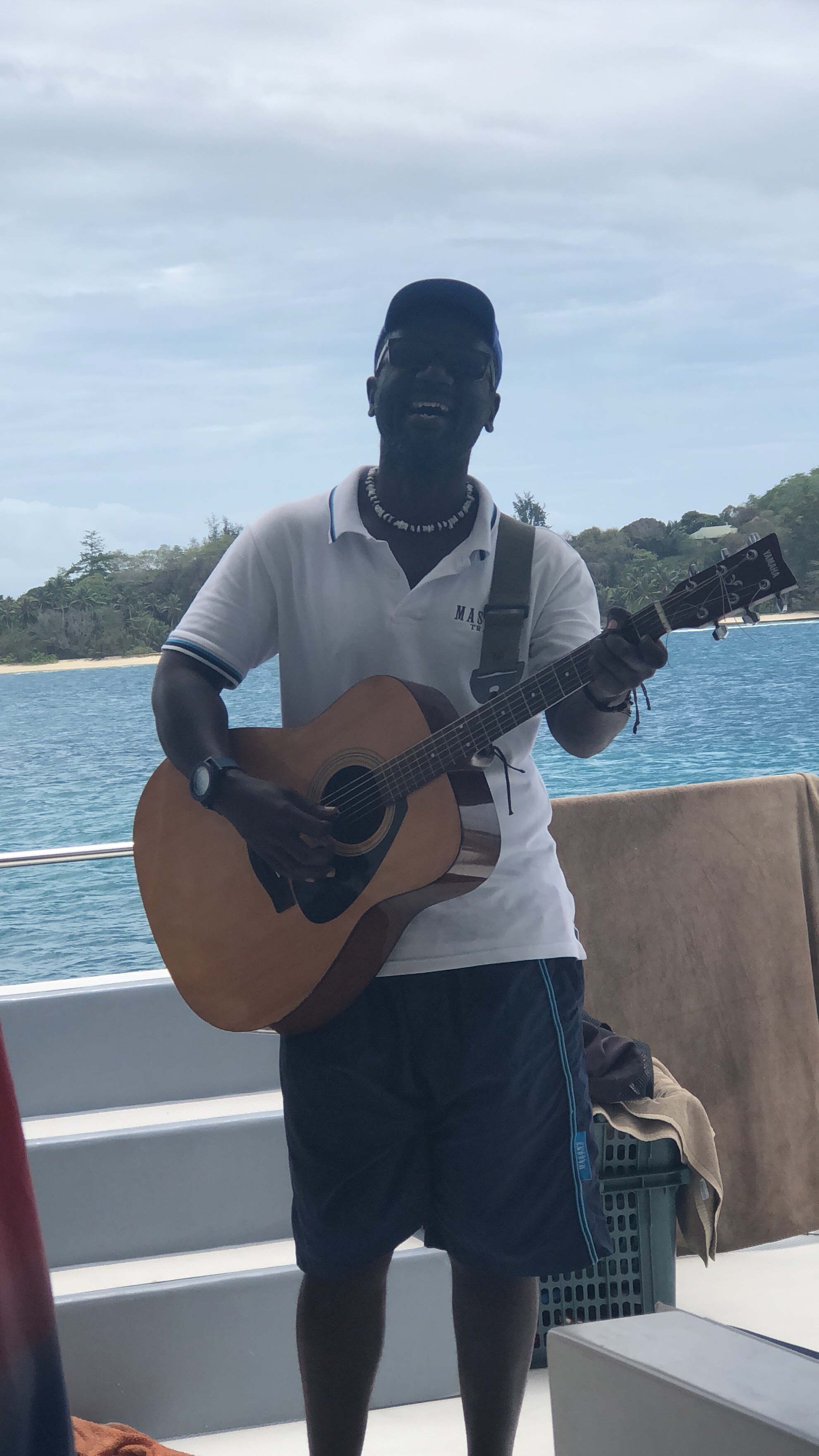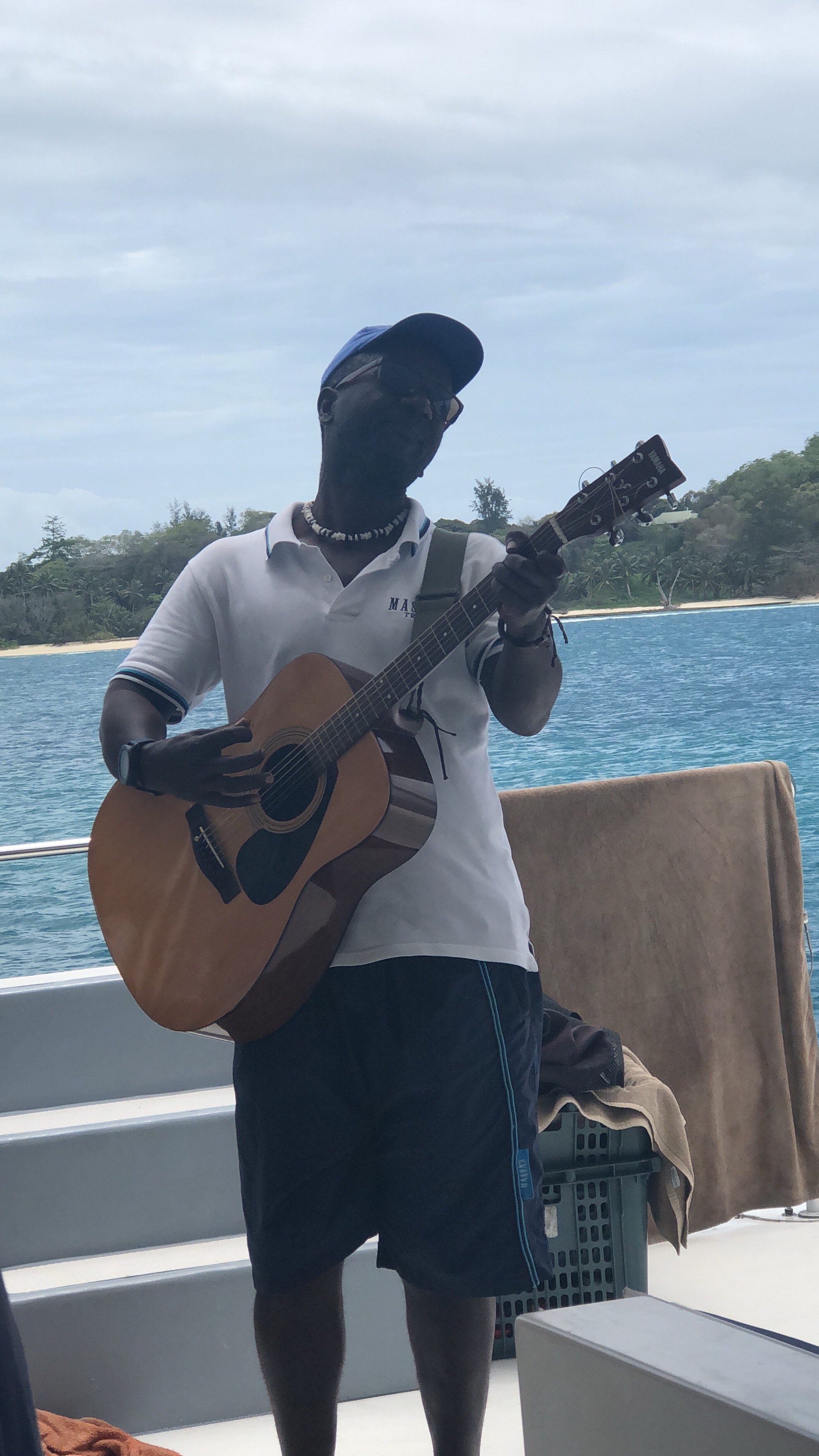 Drinks were not included in the price but were available priced at 25 rupees per can. Water was available free of charge.
After dinner we were taken over to moyenne where we had free time to explore and swim if we wanted. You can walk around the whole island in 45 minutes and because their is so much history to Moyenne I highly recommend you do so.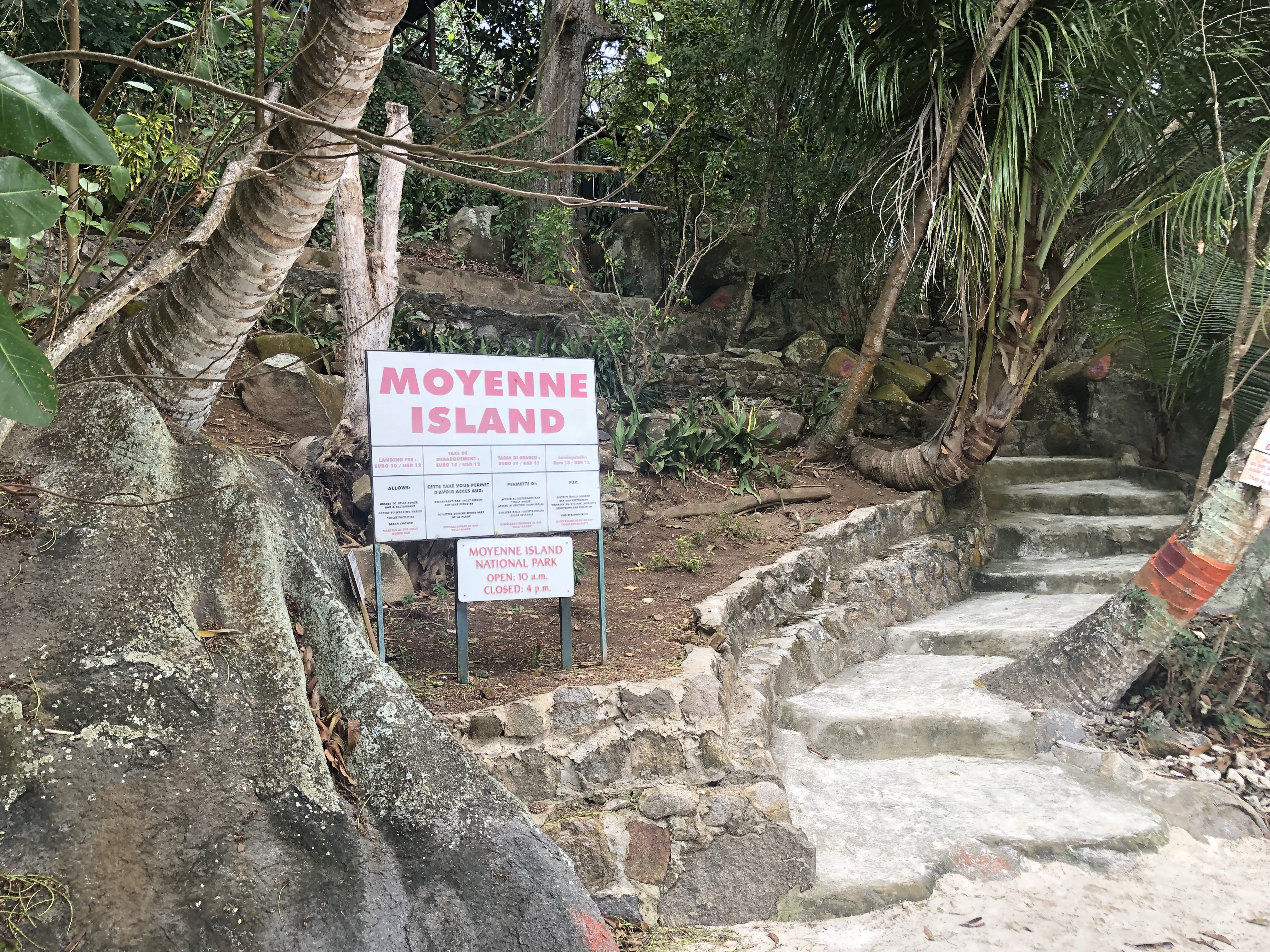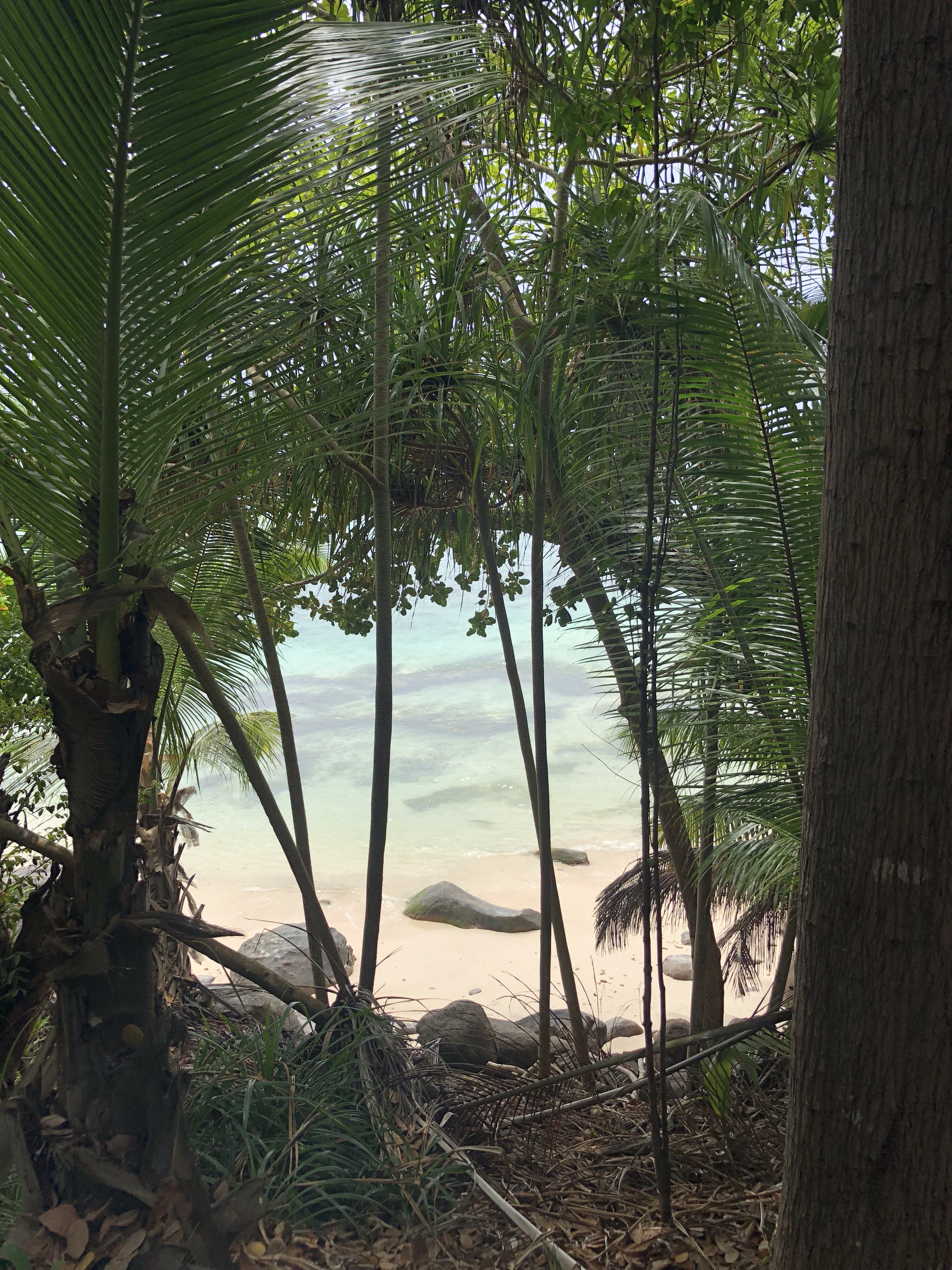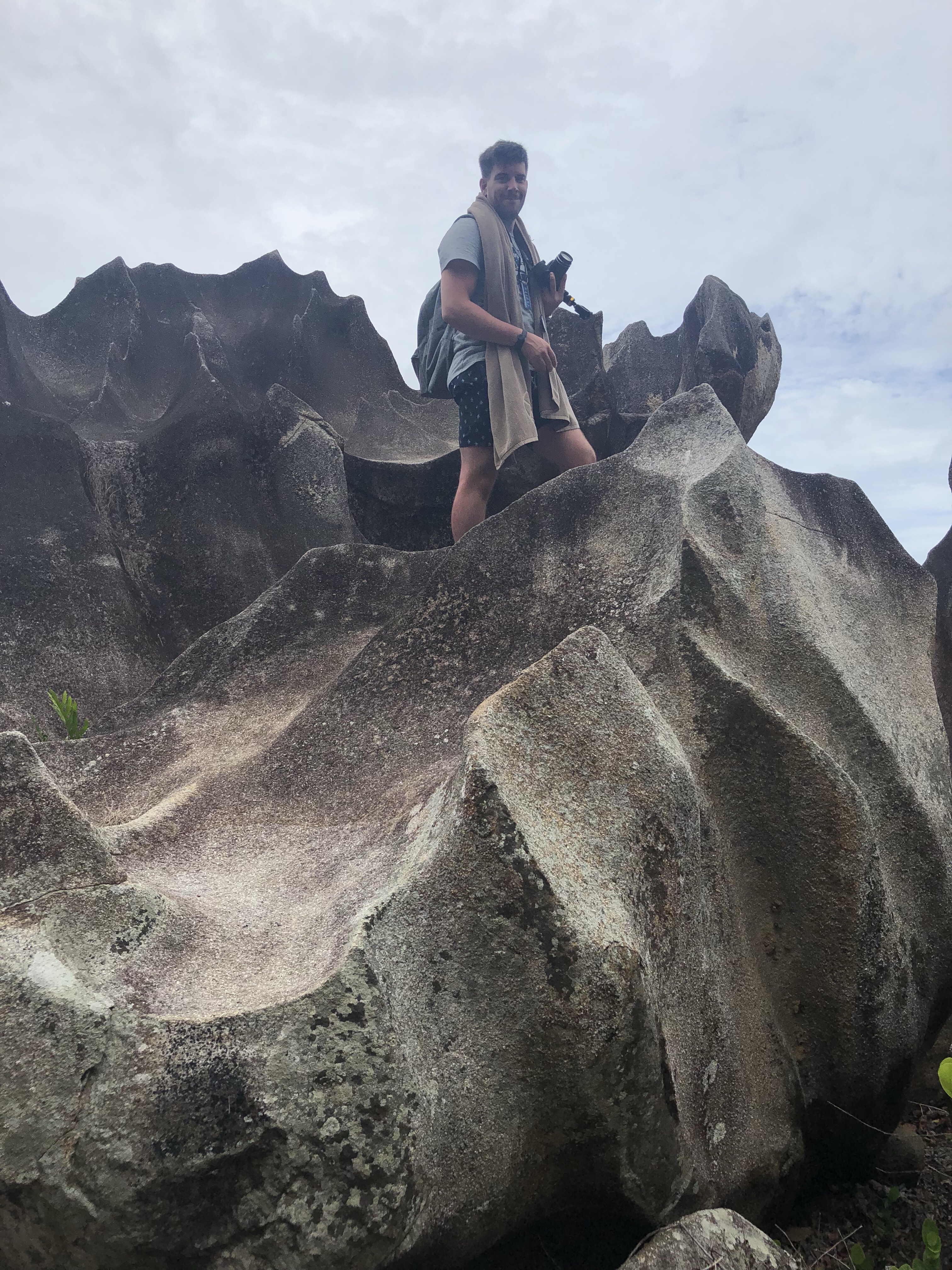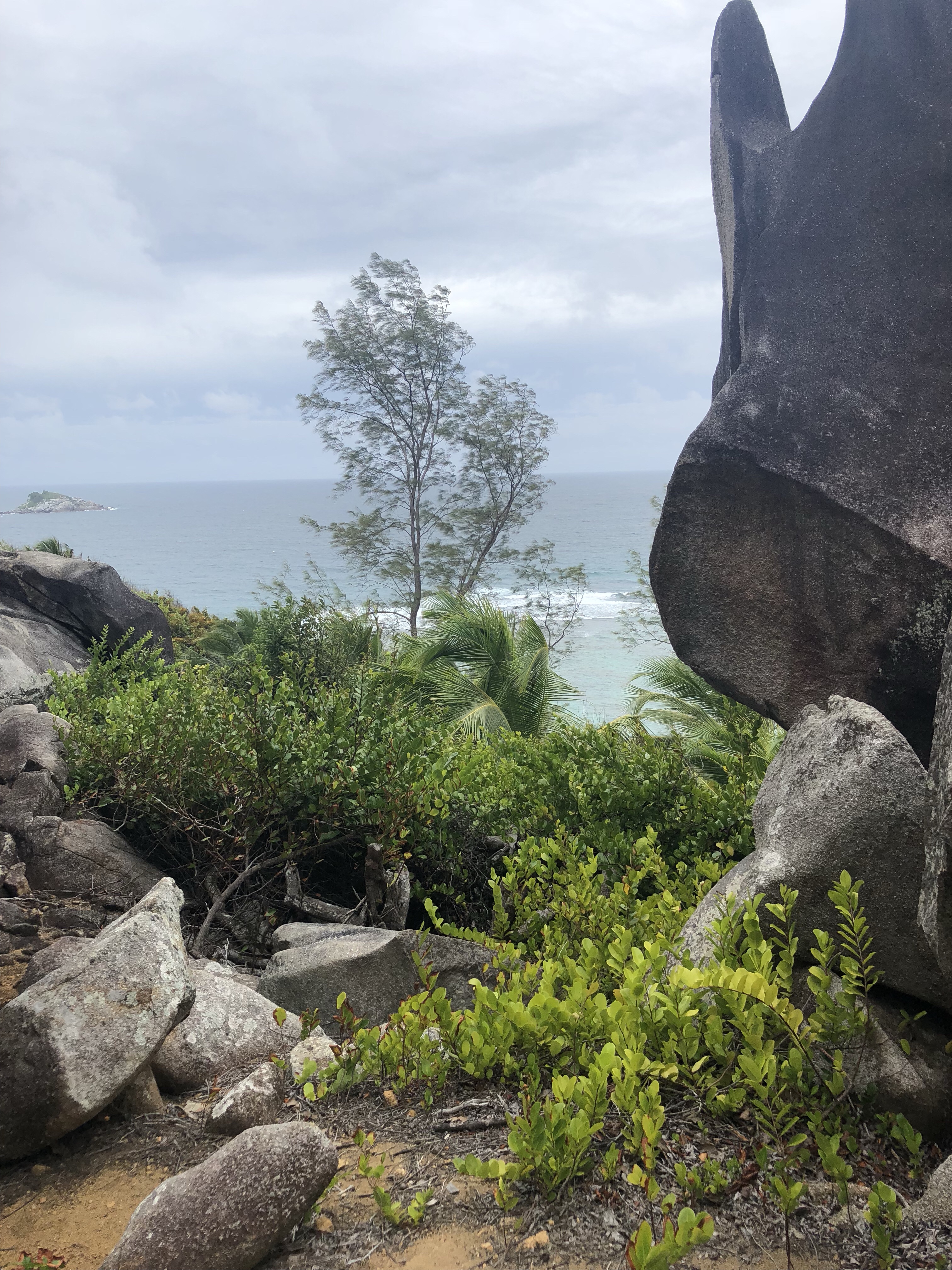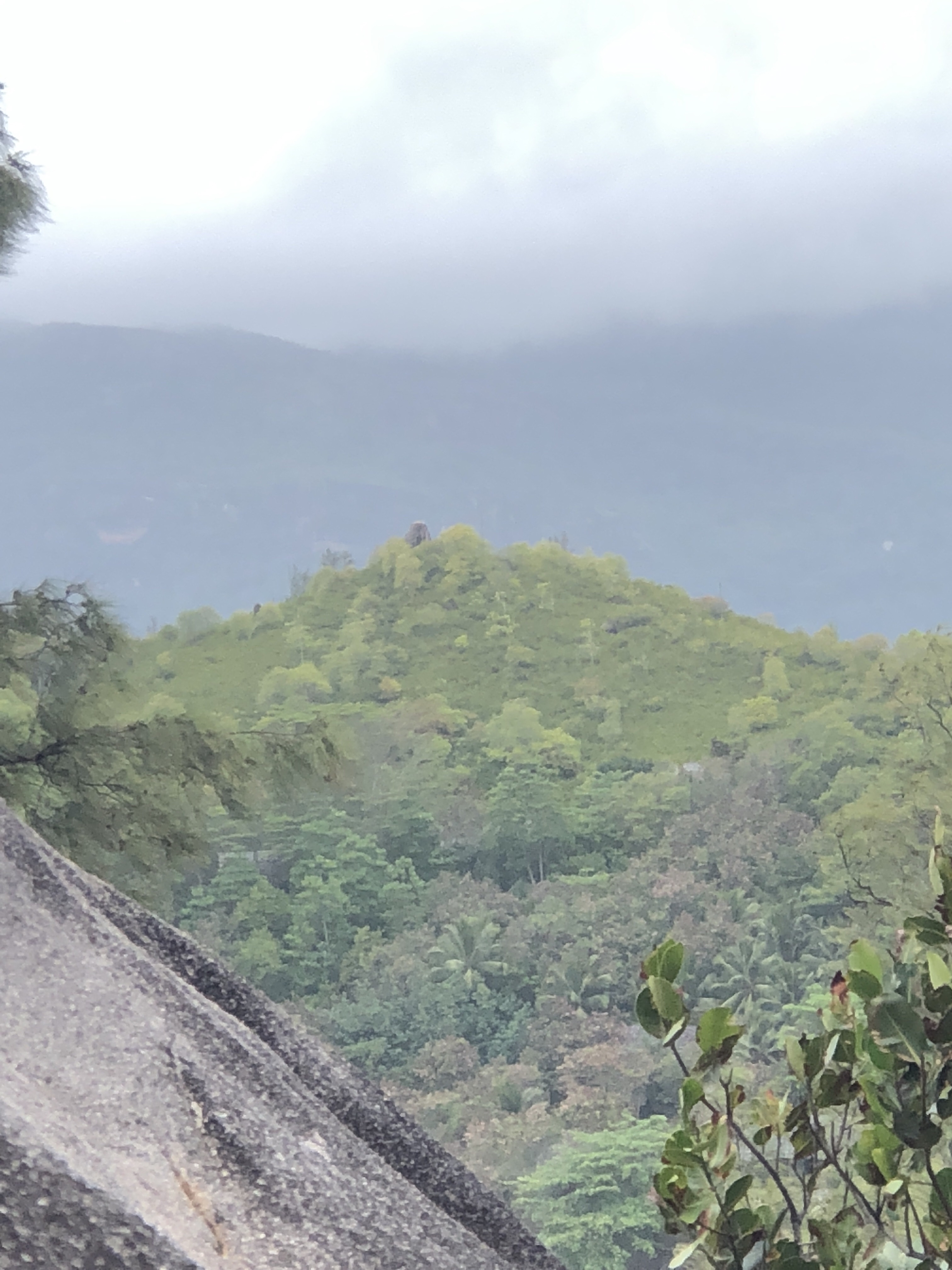 I loved meeting this guy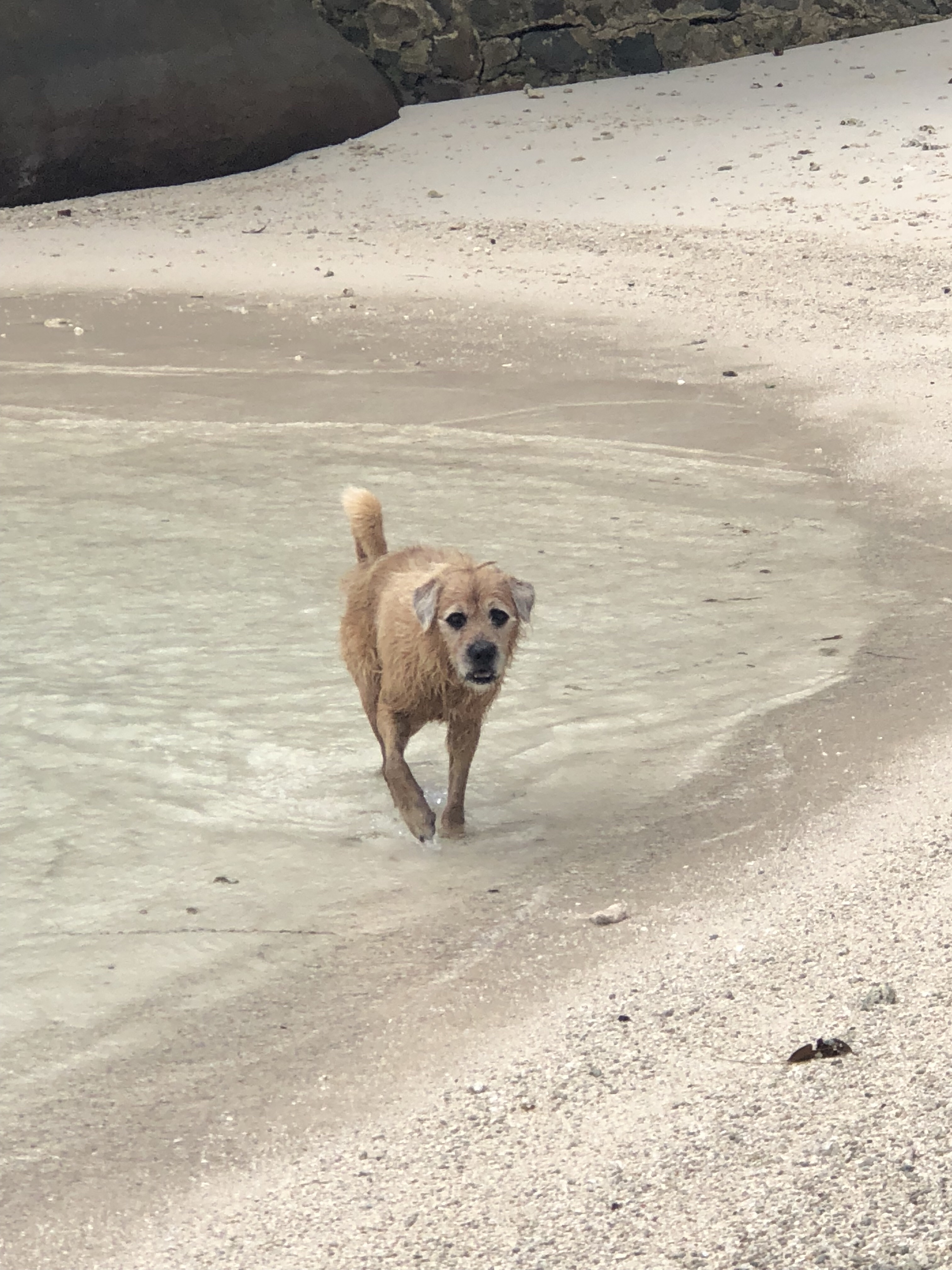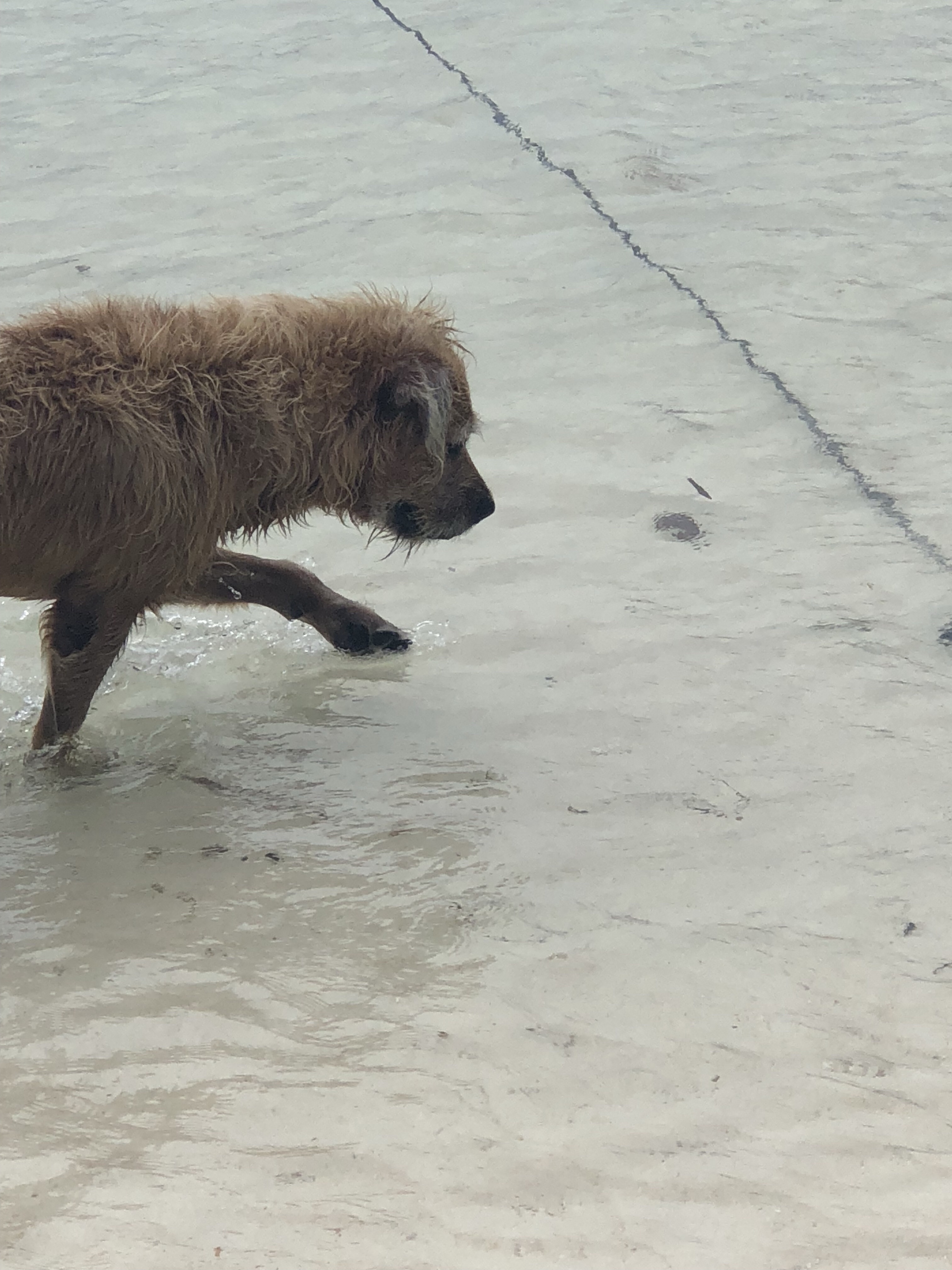 He was so friendly and happy to jump around catching crabs and other sea creatures. He belonged to the owner of Moyenne who passed away 7 years ago, the dog has remained on the island and lives with the maintenance guys, he is well fed and looked after and as you can see perfectly happy.
There are plenty of well marked paths around Moyenne island, and lots of great photo opportunities. I would recommend taking a pair of trainers or converse when walking through Moyenne. Luke and I just had our flip flops on, but the ground was uneven and slippery in places, plus there were quite a few ants nests and I stood right in one!!
As well as walks and beautiful beaches Moyenne Island is also home to giant tortoises! You see them everywhere, they just mind there own business as you walk by. And then you always get that ONE person who goes a bit too far, and decided to pick up his young daughter and sit her on the back of one of the tortoises, am I the only one who doesn't find this acceptable!!!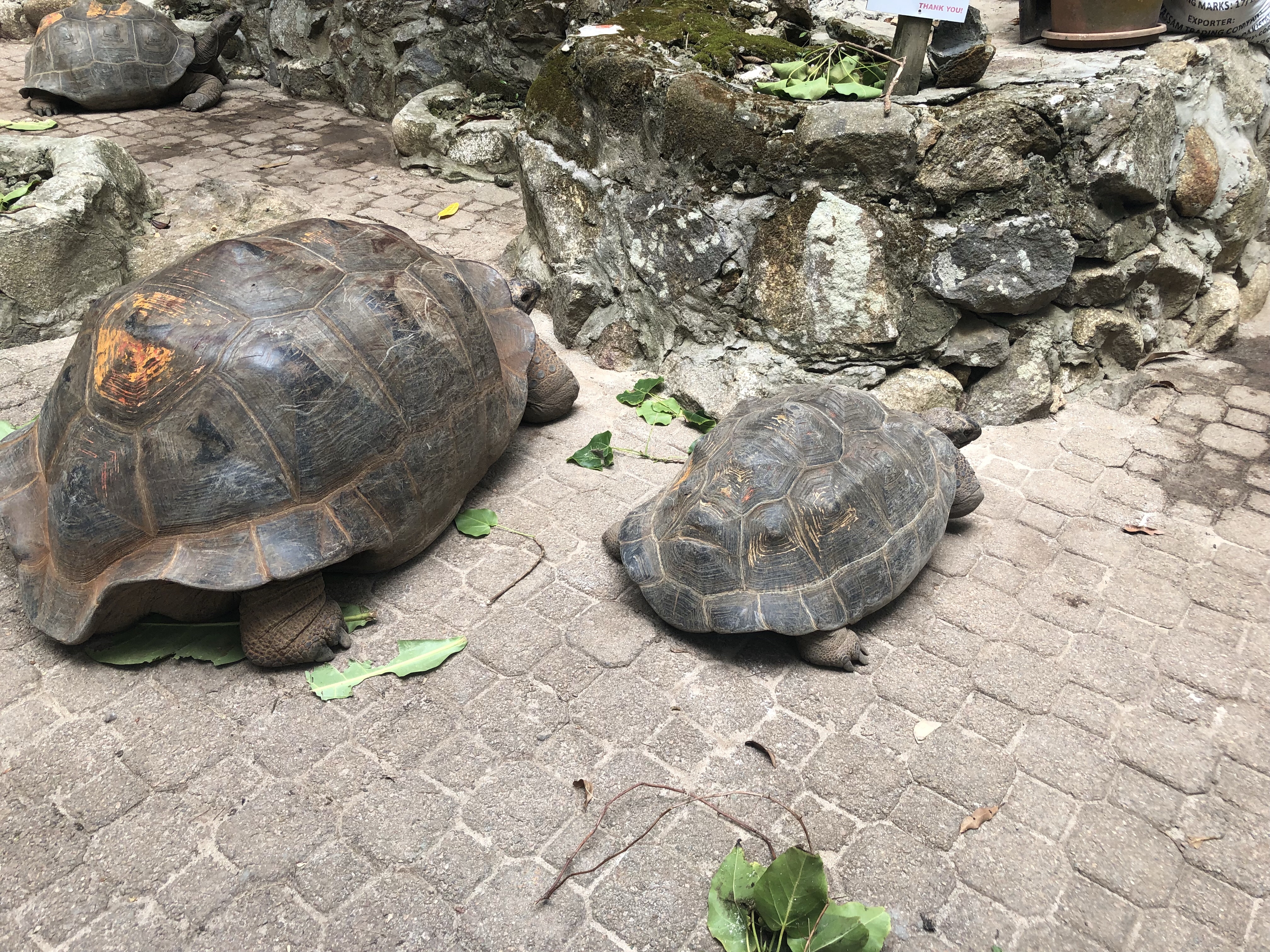 On the catamaran home for moyenne the captain made us all a rum and orange cocktail's which was a perfect way to finish off a really good day!! We even had blue skies and sun (eventually)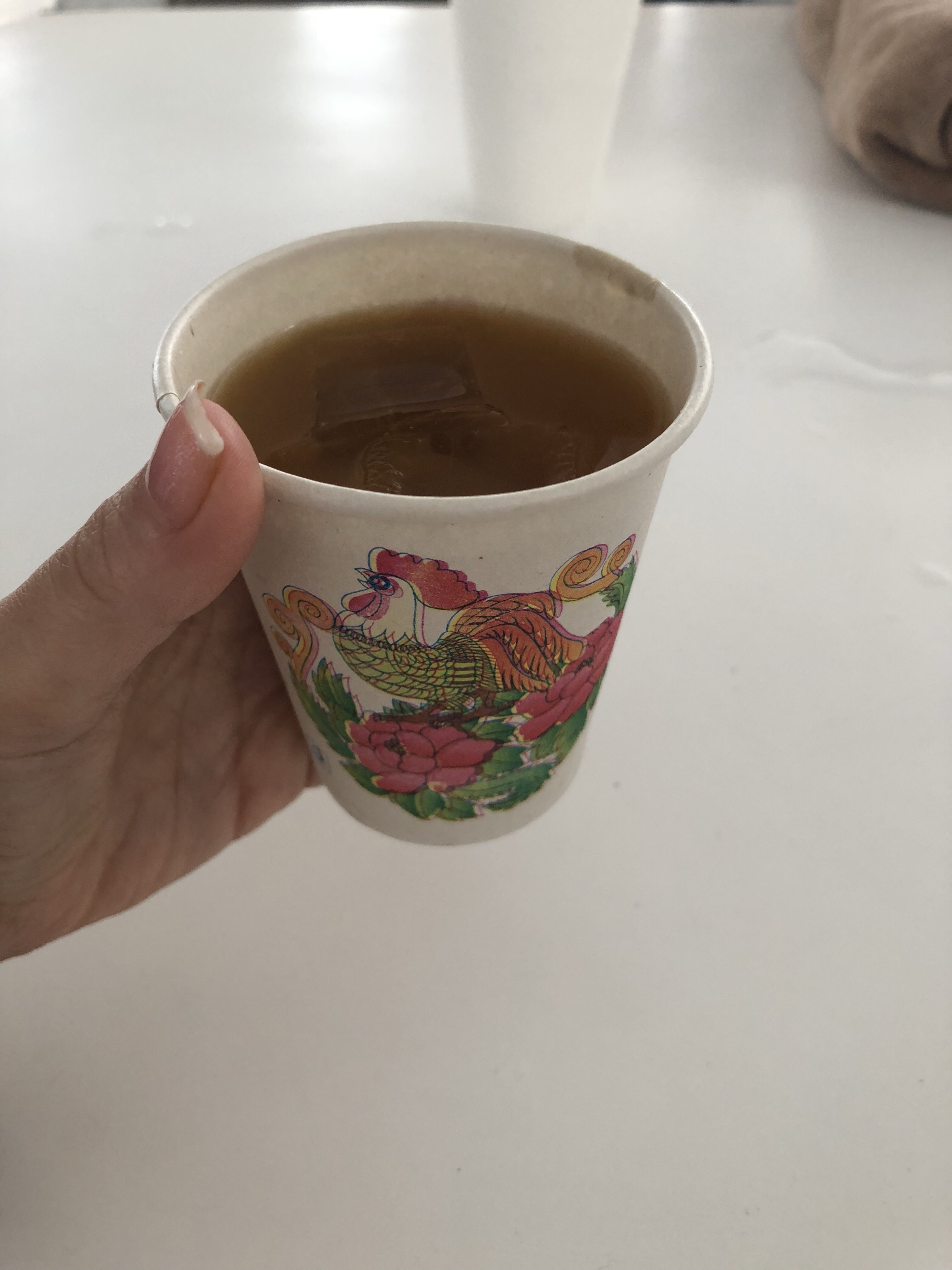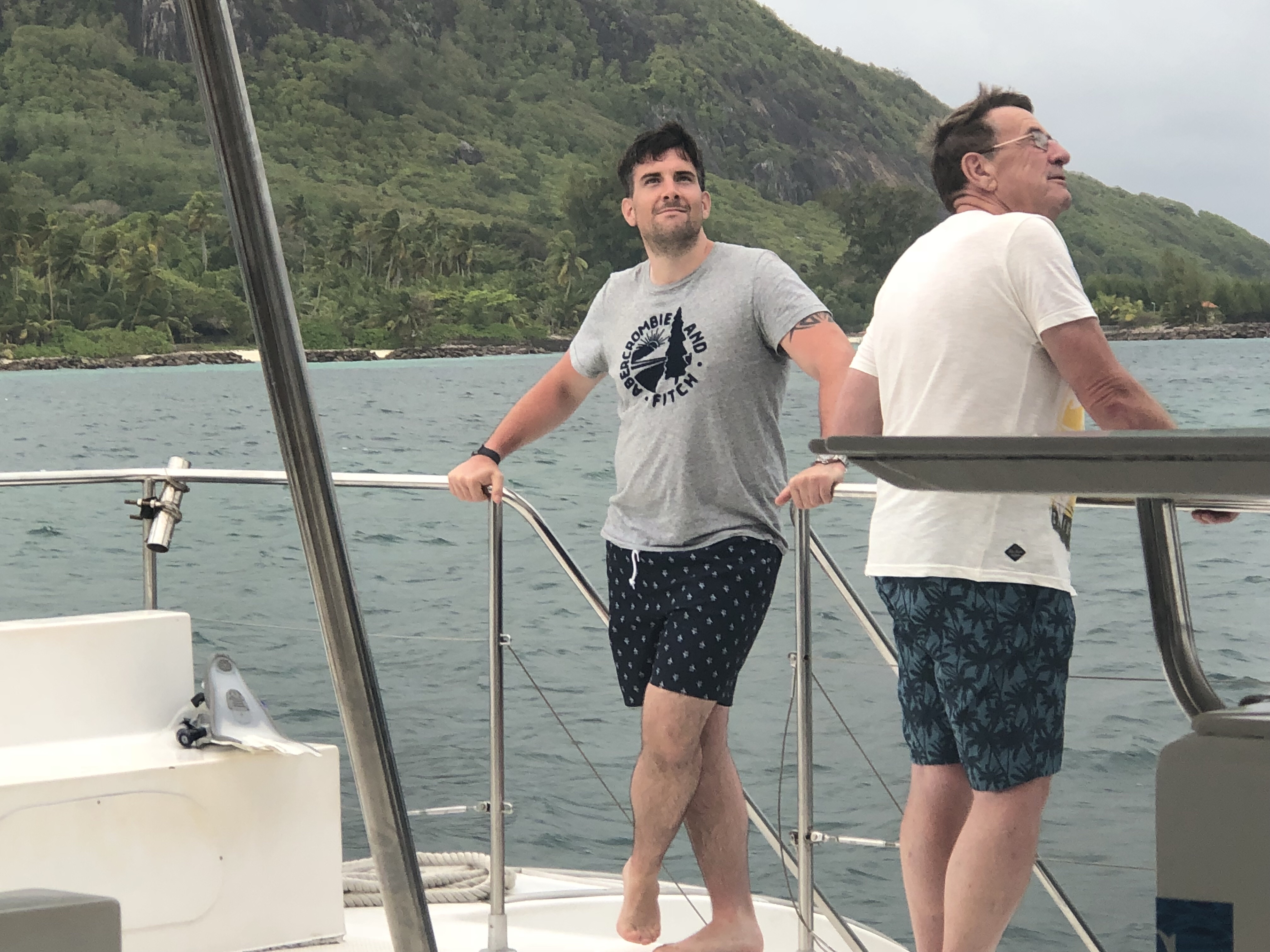 Arriving back at our hotel with more than enough time to shower and get ready for dinner tonight at the corossol!
Our resort room was ABSOLUTELY freezing by the time I got back there as someone (Luke) likes to keep it like a fridge! But after a long day in and out of the sea and sitting on an air conditioned bus, I was pretty chilly and didn't overly appreciate walking into a fridge! Anyone else's boyfriend/partner like their hotel rooms like that?!
ALSO taking bus and taxis into Victoria really makes me sleepy because of the motion!! I'm. Always so relaxed after a car journey!!
Dinner as usual was amazing, and I was much hungrier than usual this evening so I splashed out a little and even managed a dessert!! PLUS they had sushi on the menu!!! YES PLEASE!!!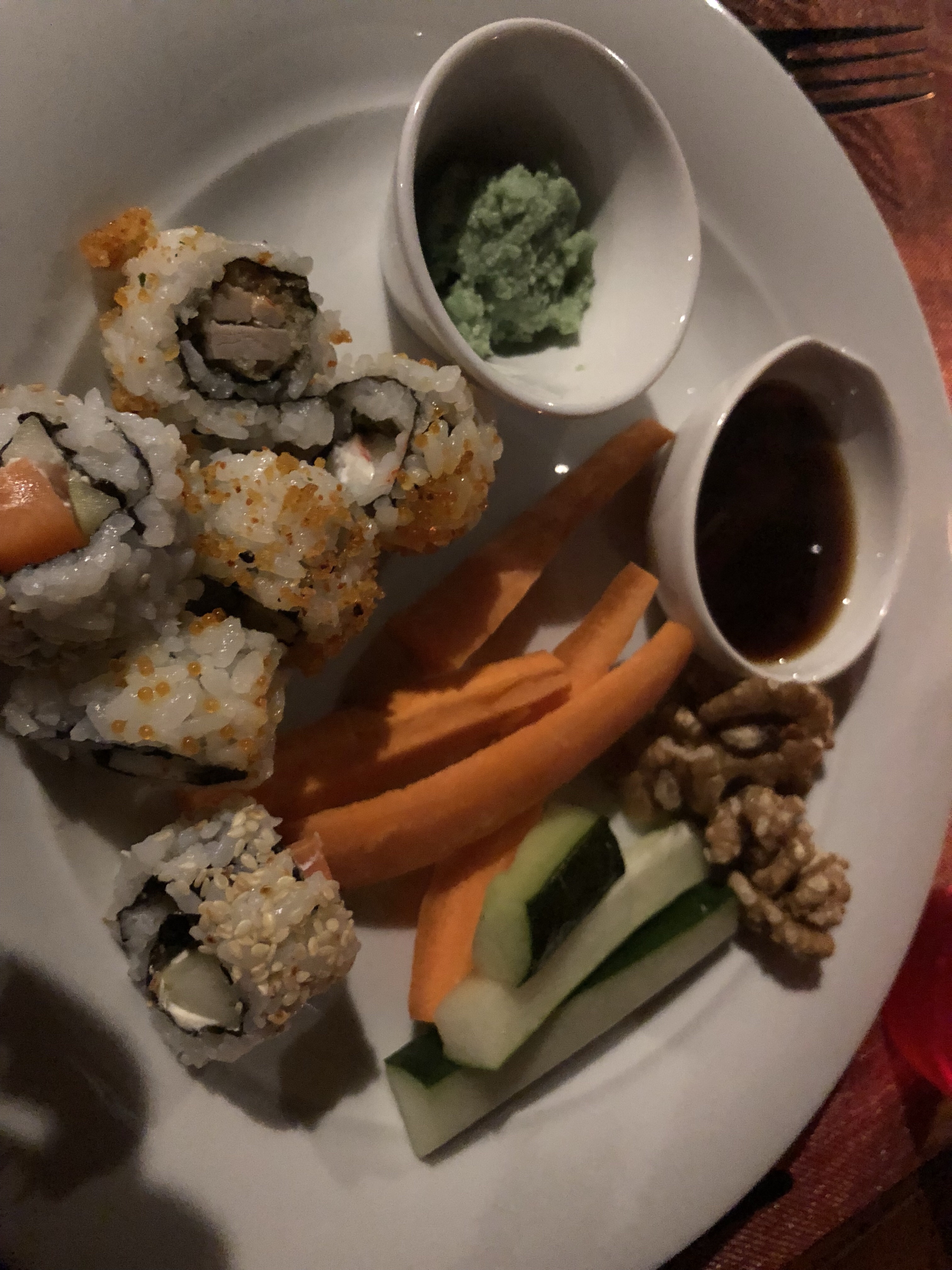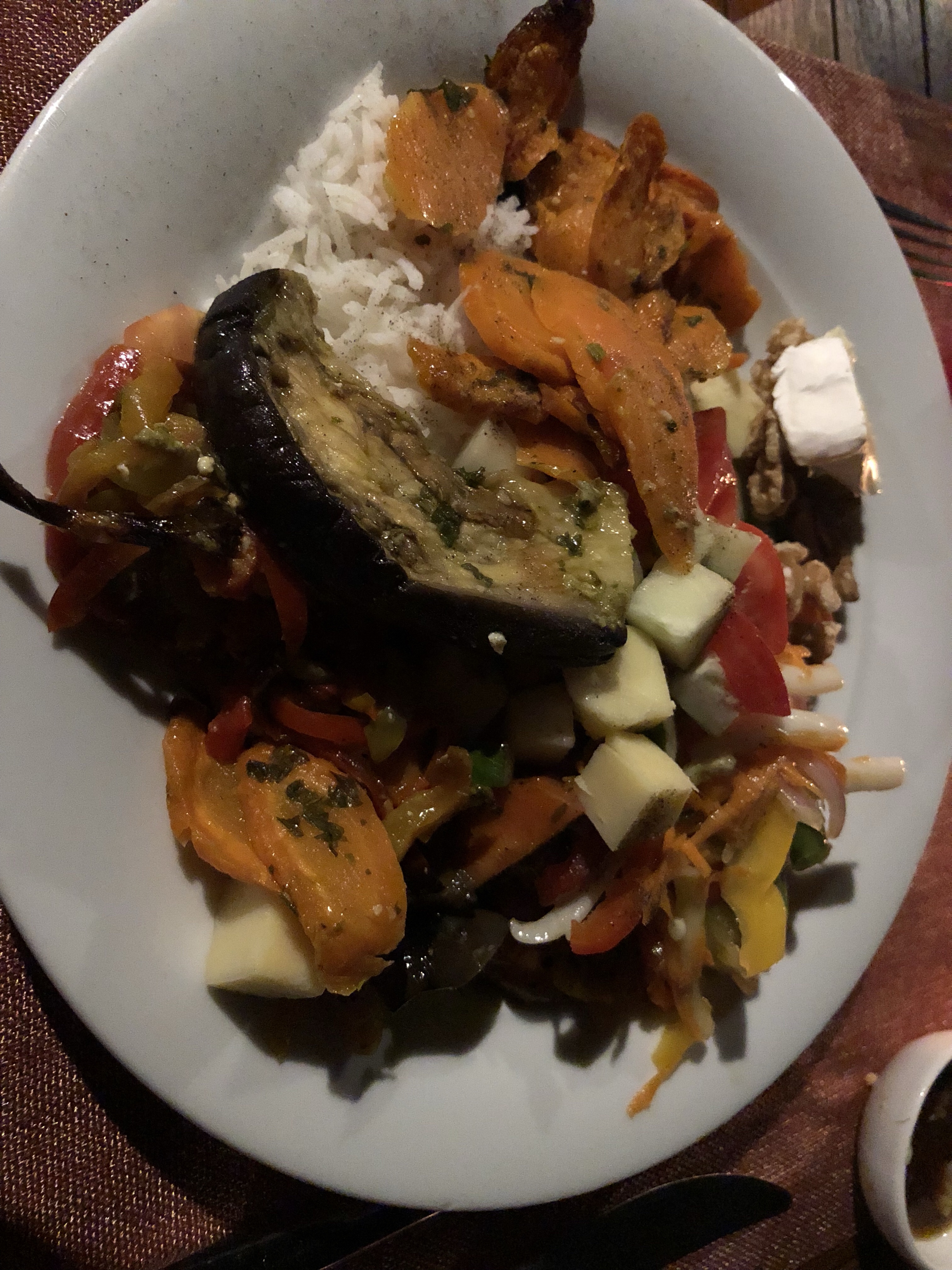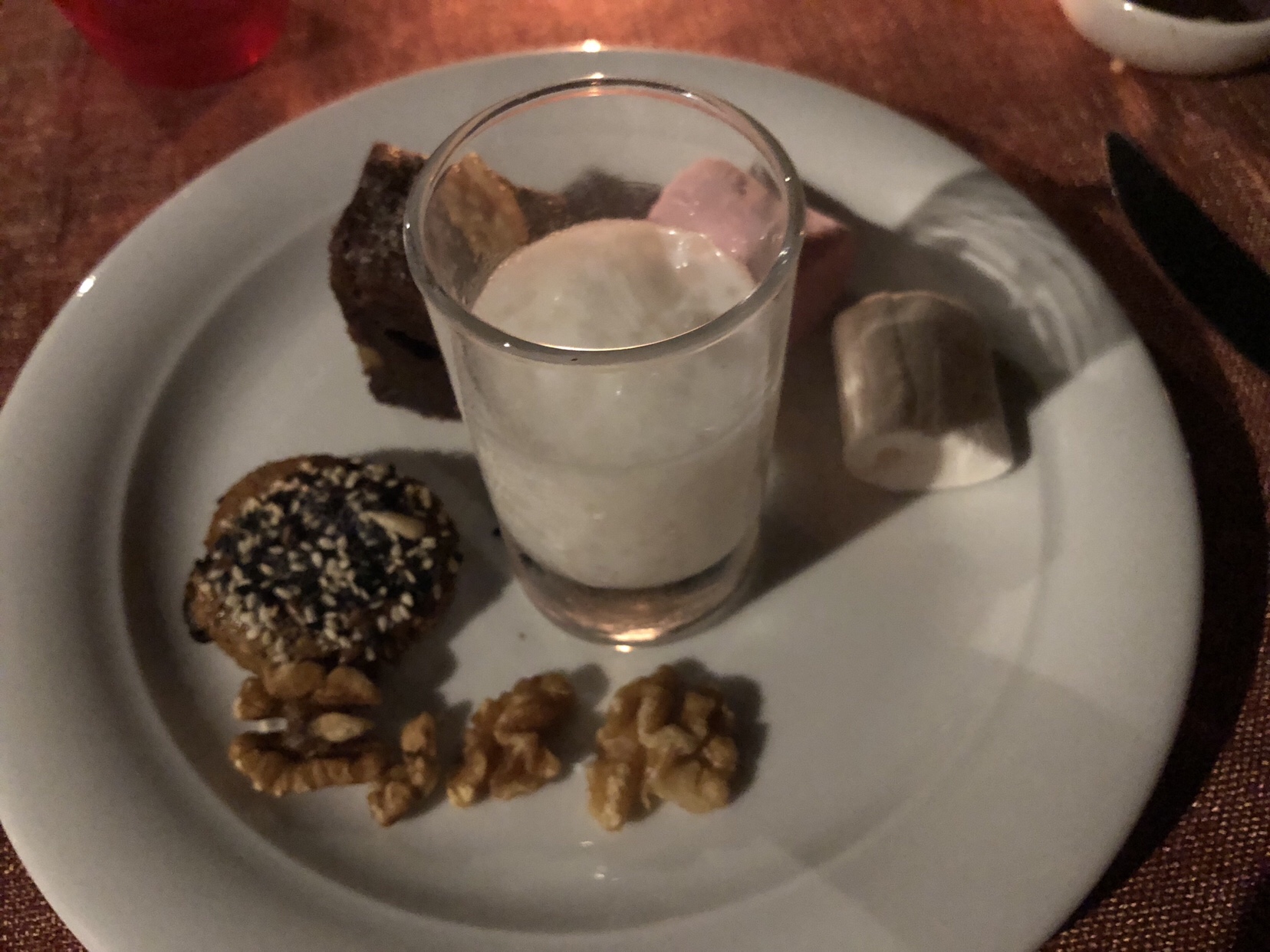 When in Seychelles finishing the night off without a cocktail (or 2) is criminal!! Just one more then I am off to bed, tired after my 05.30 get up, I can't wait for my head to hit the pillow tonight!!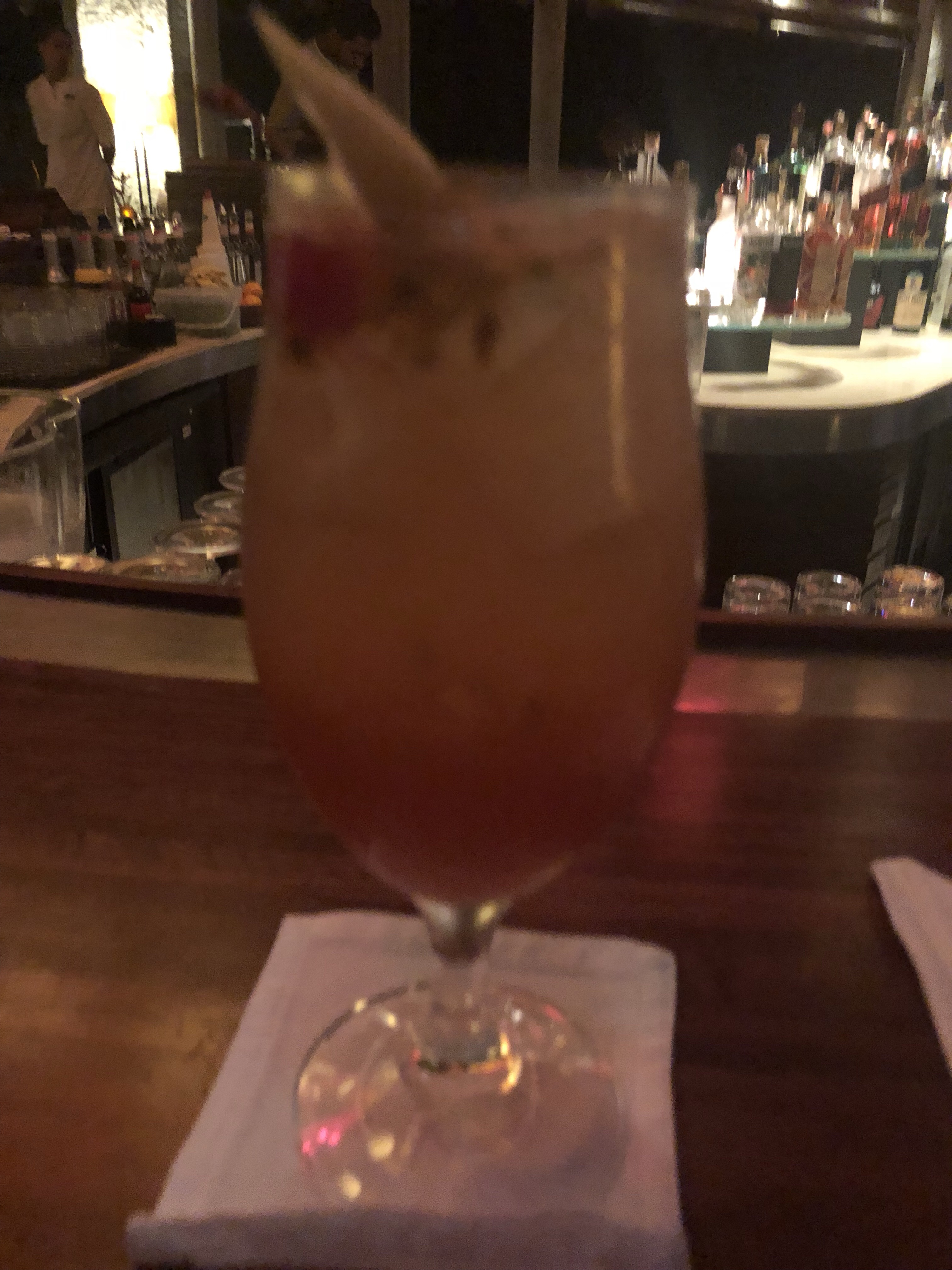 Can't wait for Saturday as we are off on an island tour! Keep a look out for the blog coming soon!
Check out my other travel blogs here
Thanks for reading lifestylelisa