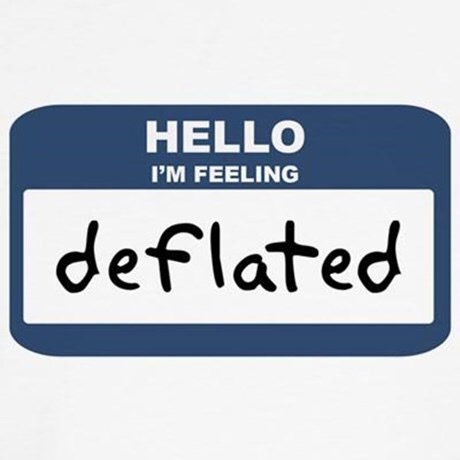 Okay so here is where we're at! I have noticed such a serious decline in my motivation and progression, and for the past 2 weeks I have felt extremely disappointed in myself. This week was my 22nd week, I have now officially been running for 22 long hard whole weeks. I'd love to say that it's fun, that it's easy, that I am doing so well, but I can't. It's a constant struggle, I don't have the stamina and I am nowhere near where I should be at week 22. I have decided that running isn't for me, it will always be a struggle and after my Tough Mudder in August I will be more than happy to hang up my running shoes FOR GOOD! Call it early retirement! Until then however I have to struggle through, because we are now in DOUBLE FIGURES in the countdown to the tough mudder! And the closer we get the more nervous I become!
So at the beginning of the week I decided that I was going up my game, disappointed with last weeks work outs, I mentally put together a plan that would see me out running at least 4 times this week. Obviously that never materialised, because as good as it sounded in my head, the reality was nowhere near as appealing! 
I managed to avoid any contact with running until Wednesday, Luke was going to be late, and had somehow managed to convince me to go out for a run, I was extremely reluctant of course, but I knew he was right and that I should get out there!! It was so humid out, my legs seriously did not want to work, but I struggled through and managed a pitiful 10 minutes! I'm not even proud of that! I don't have the motivation to push myself further and further, and just constantly feel like given up!!!
And with that said that was actually my only work out this week! To be fair I was thinking of heading out Friday night but with his happened….???
??I'm not even exaggerating (for a change) it poured down, and we had thunder and lightning too. And I know for a fact the last place I should be is in the middle of a field when lightning strikes!! I mean health and safety before running right!!! I'm pretty sure if Luke had his way we would have been out there, but luckily I over ruled on this occasion!
So as much as I was relieved not to go out running on a miserable rainy Friday night, I couldn't help feeling that little twinge of disappointment, I'm the only one who will suffer at the end of the day!
Okay well no point in dwelling on the past… it is after all the WEEKEND! And we all know how much I LOVE THE WEEKENDS!!  And this weekend was full of impromptu little things!!
Starting with a little visit to the Blue egg in Bardfield for lunch on Saturday. I love this place, particularly at Christmas as it has the cutest little shop which does the nicest gifts. However I am not so keen on the food (sorry) but twice now I have been there and would give it a mear 5/10 plus the tables never look cleaned. But definitely worth a visit for the shop.
Luke and I then headed for dinner to TGI's with our friends for some gossip and cocktails! Okay I'm on a diet and really cannot afford the extra calories so I stuck to my bloody Mary's (hoping that it's at least slightly better than cocktails) We were actually home by 10pm as I don't really seem to be able to party like I used too!!!!
Unfortunately Luke and I got home just after 10 and watched the awful events unfolding in London on tv. Truly very very sad, just as the awful attack in Manchester 2 weeks ago. I really am not keen on talking about these awful events on my blog as I feel that there is so much tragedy going on all over the world a the moment, I want to keep my blog posts as happy and upbeat as I can. But I will finish by saying my heart truly does go out to all affected
Our impromptu weekend continued into Sunday when we went STRAWBERRY picking! Luke and I have never been strawberry picking in our almost 4 years together!! So off we went too cammas hall farm near Bishops Stortford in the Essex countryside. Here you can pick your own (PYO) strawberry's or Gooseberries! Now I'm not a lover of gooseberries but I love strawberries! So we took a basket and off we went!!!…. I have to say that Luke is far more thorough than I am, and he checks the fruit and makes sure they're all looking good before they go into the basket …. I on the other hand just wanted to pick ALL the strawberries!!!!
So with a basket of fresh strawberries picked, it was time for a quick lunch at Nando's (veggie option for me) and then cinema to watch Baywatch!!! (Very funny and highly recommended).
So with that busy day over with, it left a few hours in the evening to chill out before the working week started all over again.
Who knows what week 23 will bring, I'm hoping not to be so lazy and deflated, but that's easier said that's done!…. WATCH THIS SPACE!!
?