I'm loosing count of weeks!!! I've been doing this for so long now it's slowly (so very slowly) becoming a routine, so we are at week 17 now, my progress has been slow and painful, but last week I smashed it with my very first 2 mile run! So the question is, do I now attempt another 2 miler or do I GO FOR IT and attempt 2.5 miles, or even 3?!?! (Okay 3 is pushing it) let's got for 2.5 (keeping it real and all that!)
I took the plunge and stepped on the scales the other day! it's not where I want to be but it's okay, and great that I can now monitor it, and hopefully start seeing results!
Right so let's see, how did I do on week 17…. Well Monday, Tuesday and Wednesday were a washout, I didn't fancy running OR even head out for a walk!!! I had 3 lazy and chilled evenings and managed to get a fair bit of blogging and reading done!!! Result!! Although that really doesn't help my training at all, still I plan to make up for it Thursday and Friday!!
So it's Thursday night!! Clubbercise night!!! I plan to put heart and soul in it tonight, as last week I was a little off my game, not sure why I just wasn't for some reason feeling it! But anyways totally different story this week, I smashed it!!! Worked my butt off, loved the tunes, sweated like mad, it was great fun!! My week always feels a little incomplete if I can't make a Thursday night!!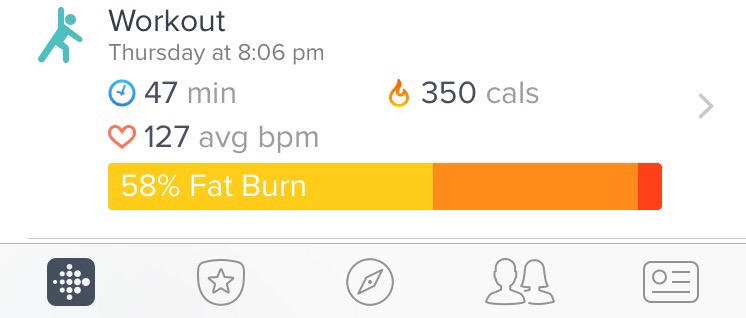 FINALLY ITS FRIDAY!!!! It may have only been a 4 day week, but my god it dragged!! So I was all smiles by the time we got to Friday!! Friday is also all most definitely RUN NIGHT!! Luke will always make sure that even if I have had the most demotivating week ever, that we make the effort and run on a Friday!
This week I was determined (and confident) to beat last weeks PB of 2.08 miles, I originally wanted to do 3, but thought that was a little too presumptuous of me, so settled for 2.5 miles instead (far more realistic I think).
I waited for Luke to get home and we left for our run just shortly after 19:10, from the start, it was freezing! And really windy! But once I started running I'm sure I wouldn't even notice that! Unfortunately I was wrong, about 5 minutes into my run I started getting earache. Now I have suffered with earache since I got tonsillitis back in 2003, which for some reason played havoc with my ears, which means even if it's bright and sunny and warm, yet breezy, chances are I will get earache!
It's fair to say that I started struggling as soon as the earache hit, because it was so painful. I did carry on, but when I hit a mile I just wanted to give up. Did I feel like crying? Yes!!!! But only because my ears were so painful!! Now I love my boyfriend for many many reasons, and one of them is just how encouraging he is with me, he was there to give me a big cuddle, before telling me to stop crying and pushing me on my way. I really felt like giving up but Luke wasn't letting me bail out any time soon!!
We did a slightly different route this Friday which meant I only had to tackle the hill once (thank god, as I knew I wouldn't be able to do it a 2nd time!). The only problem was, this route came in much shorter than last weeks run!! So by the time I made it back to my house I hadn't hit the 2 miles! (So much for 2.5 miles!!!!). Now by this point I just wanted to go home, run over, I was cold, exhausted and had a bad earache. Luckily (I didn't think this at the time) but luckily Luke was not letting me give up without a fight, and kept on pushing me telling me I could make it to 2 miles (even though I kept telling him I couldn't)!! But I did push myself, and I did in fact managed 2.01 miles. I'm disappointed that I didn't match last weeks, and very disappointed that I didn't push myself to do 2.5 miles like I had originally wanted!!! There's always next week right?!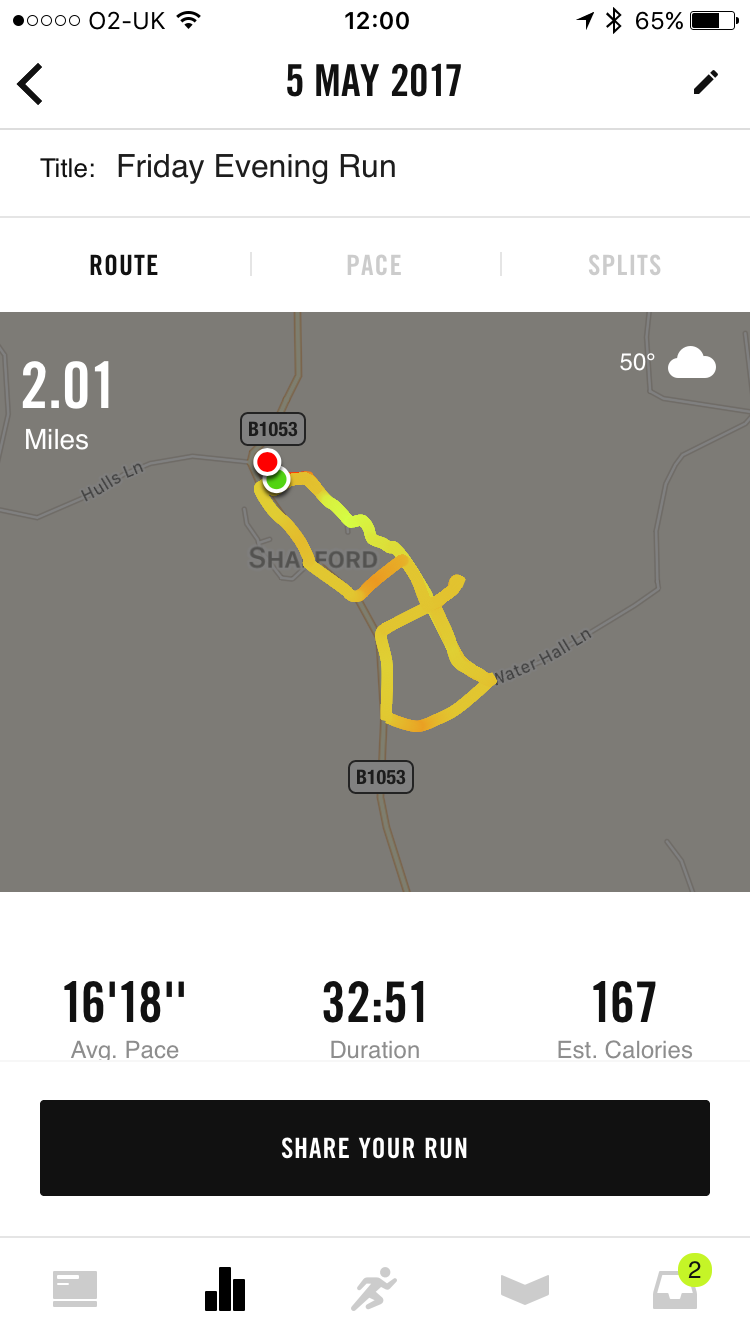 Okay so run over, I look forward to chilling out with dinner, but before that when I was getting changed out of my running gear I was horrified to see that my fake tan had run!!!! I sweated that much that I was now STREAKY!!! What a fail!!!! I need to invest in a new tan that doesn't run when I run!!! And what's more is that I have booked in for a spray tan the week before my August Tough Mudder!…. Is that just the worst idea ever?…. I may need to re think that!!!
See you next week!?