Hi welcome to my second blog on Epcot and club cool! this week I am talking all about the World Showcase the only place I know where you can visit 11 countries in one day!…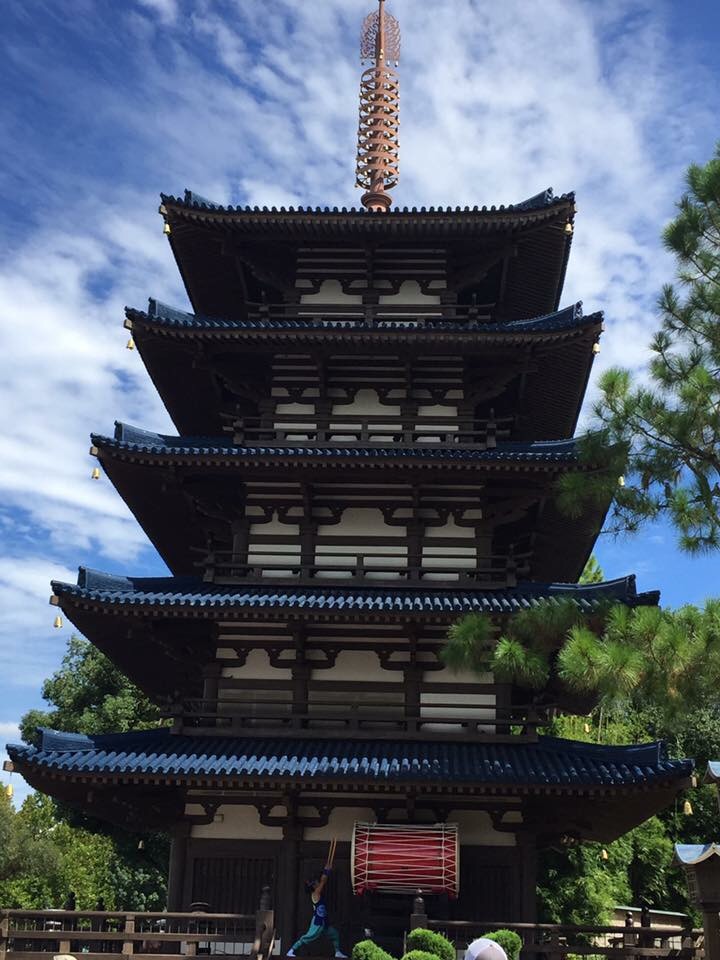 But first I need to talk about club cool! I cannot believe I forgot to mention this little hidden gem (or maybe not so hidden) in Epcot when I did my last blog!! Okay what is club cool ? Well it's an attraction located in Future World at Epcot that you can go too at any time to cool off and sample complimentary Coca-Cola soft drinks from around the world.  The gift shop at Club Cool also offers Coca-Cola merchandise for purchase.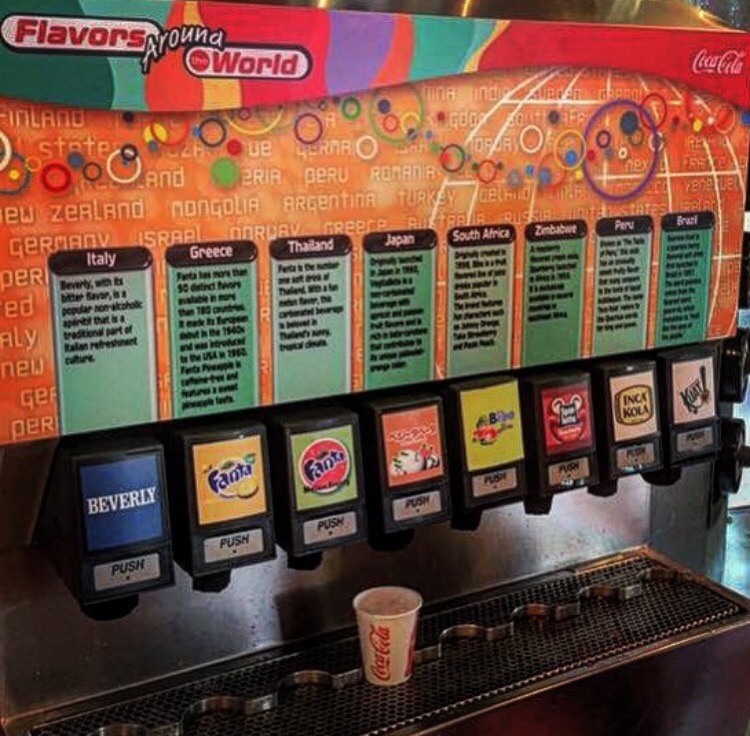 So club cool I believe opened in November of 2005, which meant I just missed out that year as my holiday to Walt Disney World in 2005 was in October…. never mind, anyway I heard about it when I was planning my 2015 trip and was watching some vlogs and reading some blogs, and people had started mentioning it, so I added it to my list of things to check out. I'll be honest if I hadn't have heard about it prior to my trip i probably would have missed it altogether as from the outside it looks like a quick snack place that's sponsored by coca-cola but luckily I planned and did my research well enough to know that I needed to check this place out!! So inside it's nice and air conditioned and they basically have maybe 3 or 4 of these stands (picture below)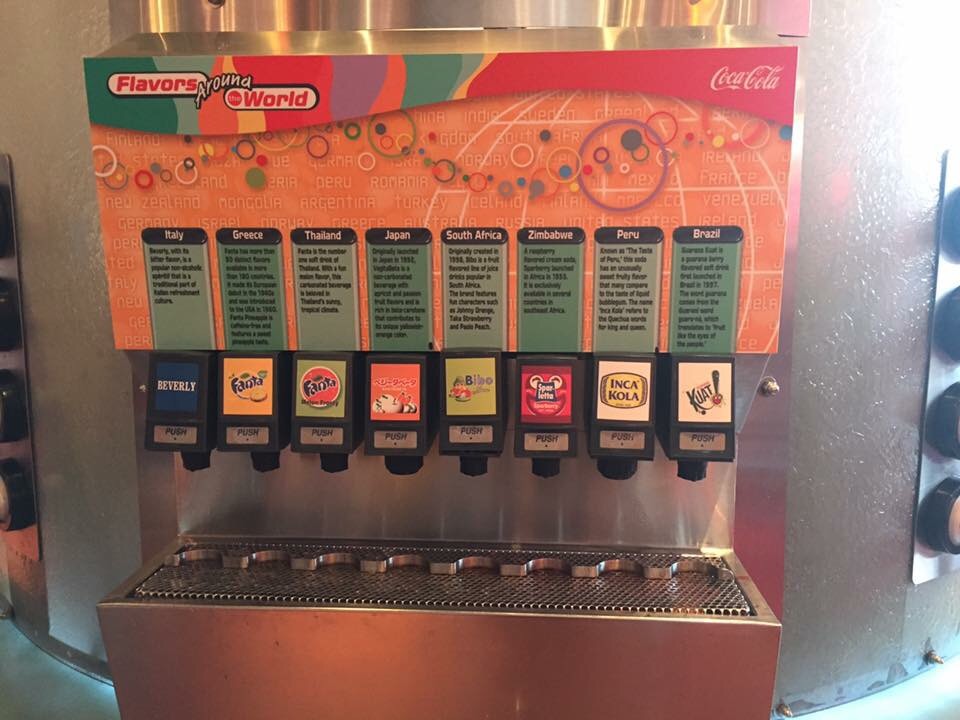 You take a little paper cup provided and off you go and sample some treats from around the world! I DARE you to try the Beverly …. it's the best ? my personal favourite is Kuat from Brazil ?? now that is one delicious drink.
Now let's get onto the world showcase!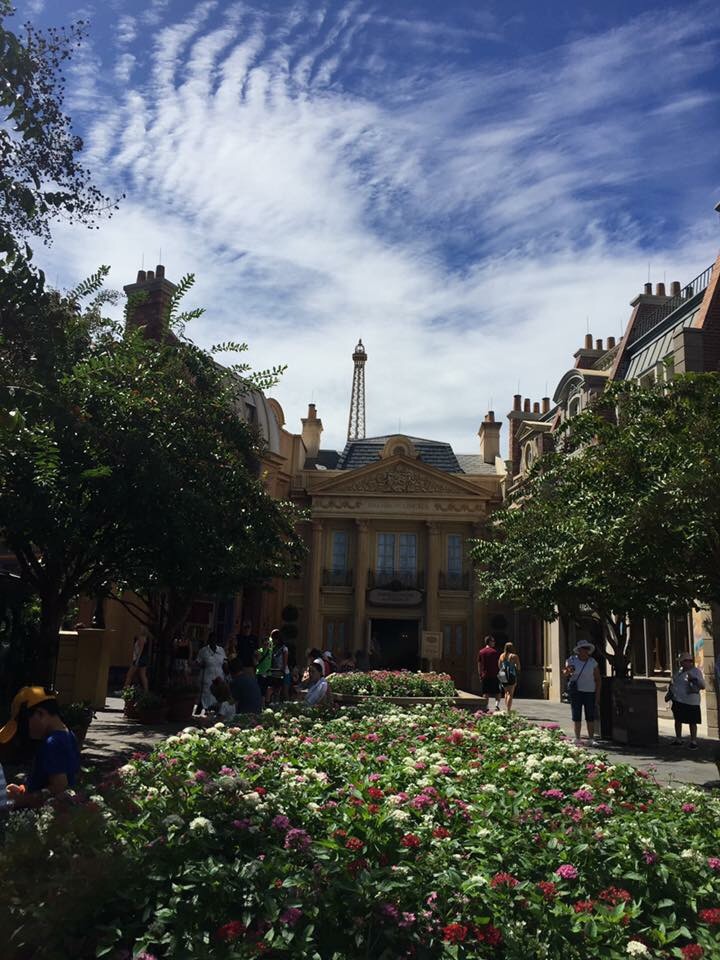 The stats:
Okay so the world showcase is a large area containing 11 pavilions, each themed and dedicated to represent a specific country. The pavilions surround the World Showcase Lagoon, (a large manmade lake located in the center of World Showcase). In clockwise order, the 11 pavilions are:
Mexico ??
Norway ??
China ??
Germany ??
Italy ??
United States ??
Japan ??
Morocco ??
France ??
United Kingdom ??
Canada ??
Of the 11 pavilions, only Morocco and Norway were not present at the park's opening, as they were added in 1984 and 1988, respectively.Each pavilion contains themed architecture, landscapes, streetscapes, attractions, shops and restaurants representing the respective country's culture and cuisine. In an effort to maintain the authenticity of the represented countries, the pavilions are primarily staffed by citizens of the respective countries.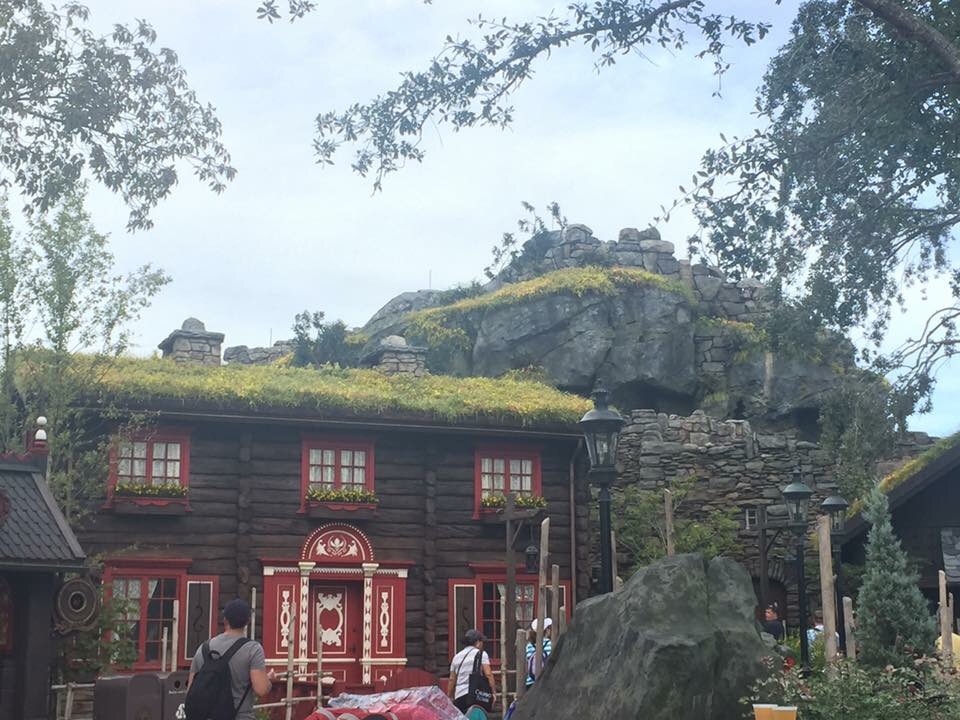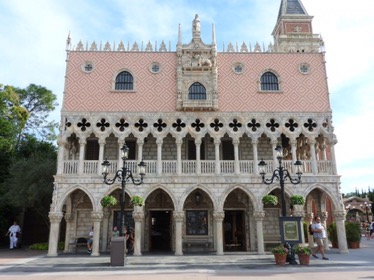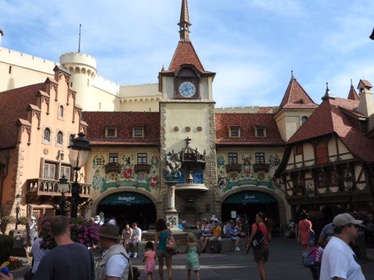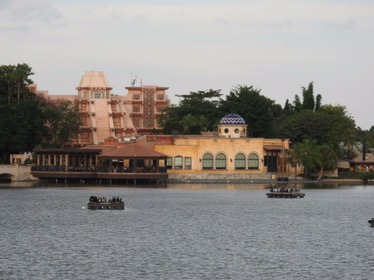 So now we know that Epcot world showcase is HUGE!….. and now it probably makes sense why I split Epcot into 2 days during my Walt Disney vacation. As I mentioned in my previous blog I chose one day to purely do the rides and illuminations and I then chose a second day (last year it was Monday 3rd October) to do the whole of the world showcase.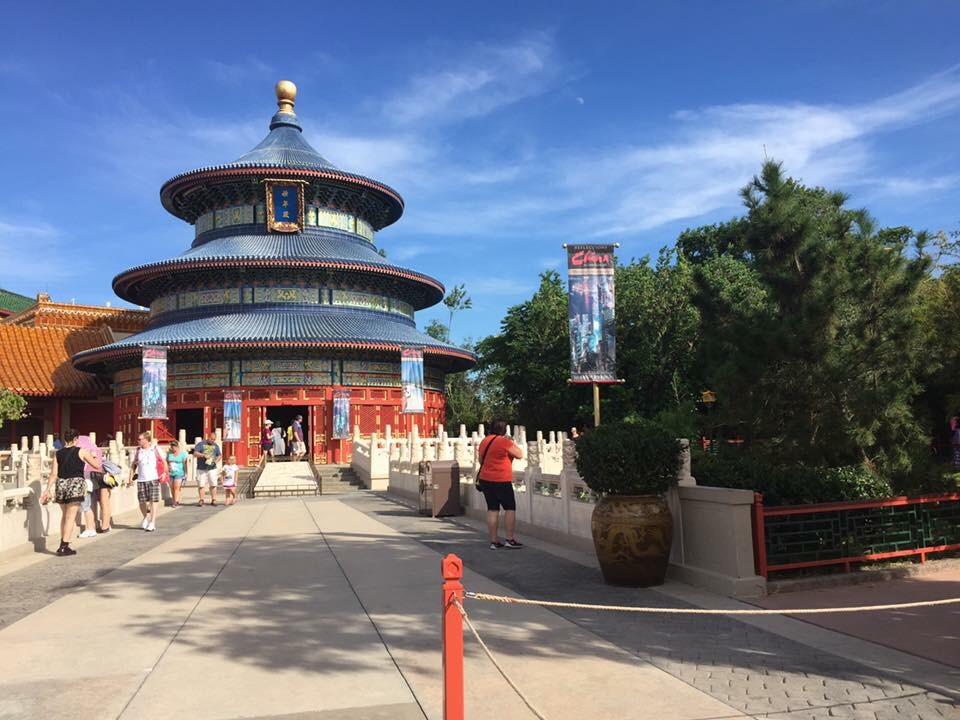 World showcase doesn't actually open until 11am while the rest of Epcot opens at 9am, so you could either have a nice little lay in or a leisurely breakfast before heading over or do what I did last year which was book fast passes for soaring and test track (again) so I could get an extra ride on 2 of my favourite rides in that park before making my way over to world showcase at 11am!….. winner!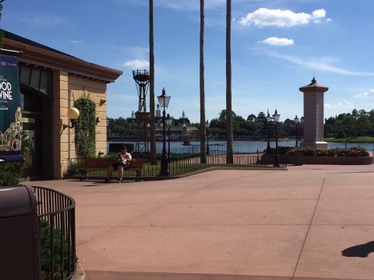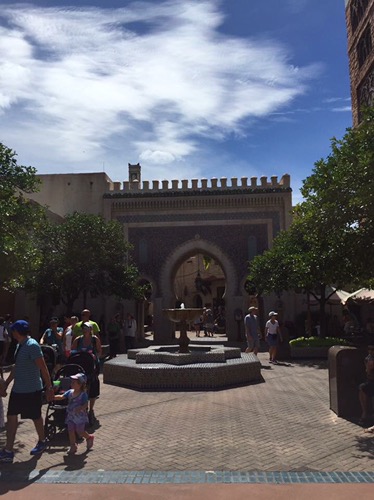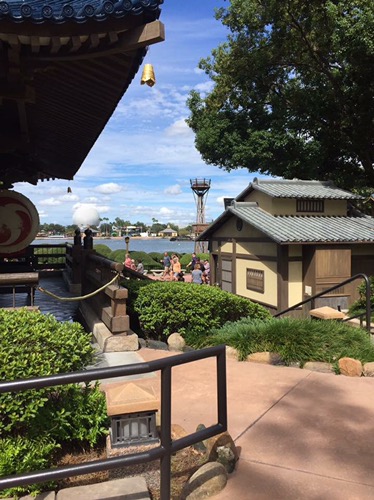 You will find the most popular ride over in Norway ?? which is the Frozen ever after ride Now I haven't as of yet done this as it wasn't open in 2015 and last year it had a 2 hour wait time at 11 am and it didn't drop much below that! Unfortunately with so many other things to see and do I couldn't justify that wait, if you can get a fast pass for this then you are one of the lucky ones as these were all gone by the time we could book ours! Although I do think my boyfriend was secretly relieved as I did make him sit through the frozen sing along over at Hollywood studios I think he welcomed the break from frozen fever!
So reasons I love the world showcase…. well as I mentioned it's the only place I know where you can visit 11 very different countries in one day, I love the authenticity of each country and I love how I feel like I am actually there! The landscape and buildings are beautiful, and I love watching each carefully thought out show as I make my way from country to country. I made the BIG mistake back on my 2015 trip to do the whole of Epcot (rides, world showcase and illuminations) in just one day, it didn't work, we stuck to doing only the main rides (test track, soarin, and spaceship earth) and missed out on many of the other great rides they have there, we then rushed our way around the world showcase (to get our spot for the illuminations) meaning we missed many of the shows and shops and not stopping to sample many of the different cuisine they have to offer. Last year however I planned better by spreading our visit over 2 days (as I explained in my previous blog) meaning we had time to take it all in and enjoy it instead of coming away feeling as though we had missed out ??. A good little tip here: if you are travelling in a big group (we had 8 last year) then as you make your way around the world showcase it's such a good idea if in each country one of you goes and gets some authentic food to try and you can share it among your party, it's a great way of sampling something a little different as you make your way around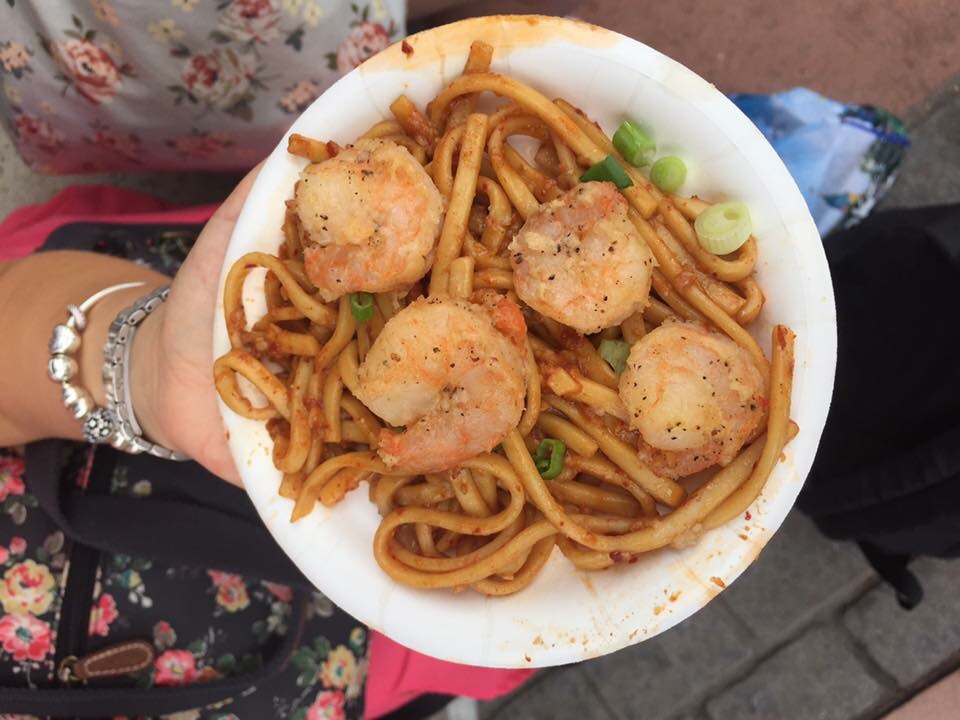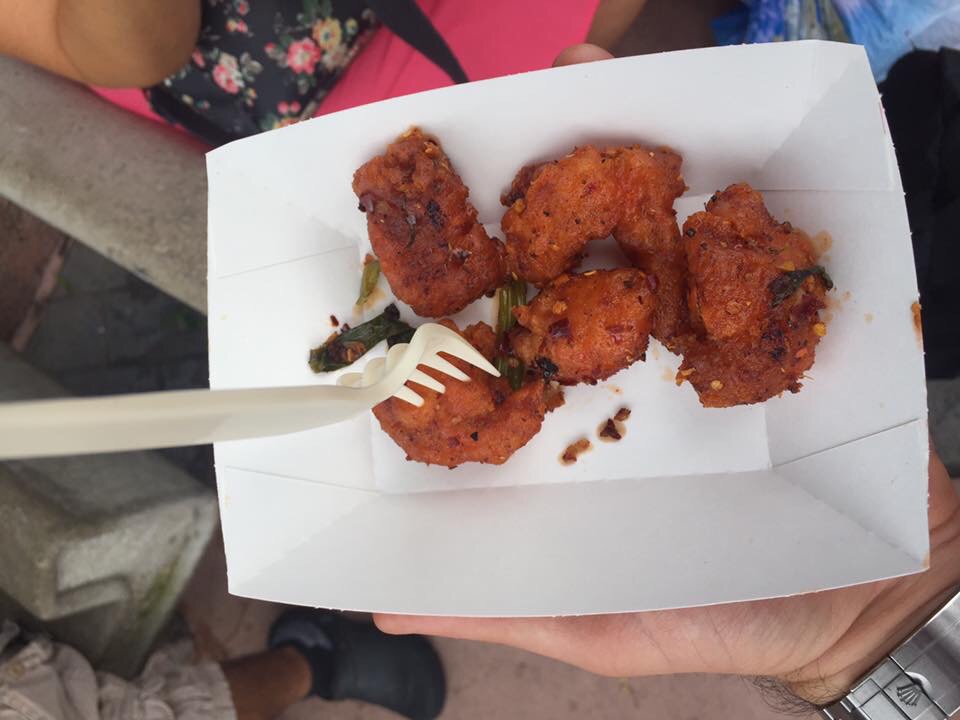 As you can see the portions are not huge by any means but imagine eating 11 of these as you go!….. no room for dinner!! (Sorry I can't remember what we had but I know these dishes are from china) my absolute personnel favourite item of food I found in Norway….. and it was randomly called school bread, it's like a custard filled bread (it may not sound too good….. but don't knock it until you've tried it is all I'm saying) ……….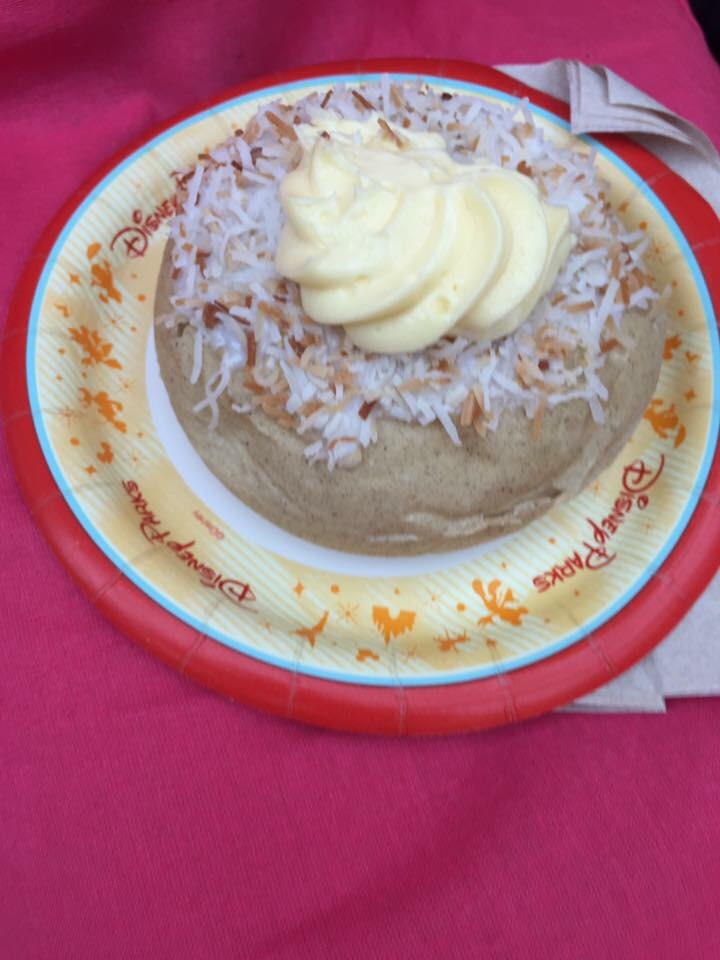 The world showcase as you can imagine is also home to some truly wonderful restaurants, many of these will need reservation's so it's worth checking this on the my Disney experience app to avoid disappointment.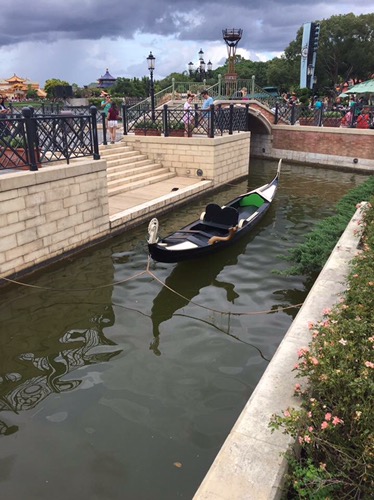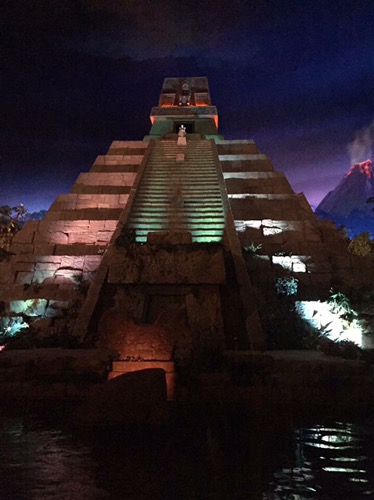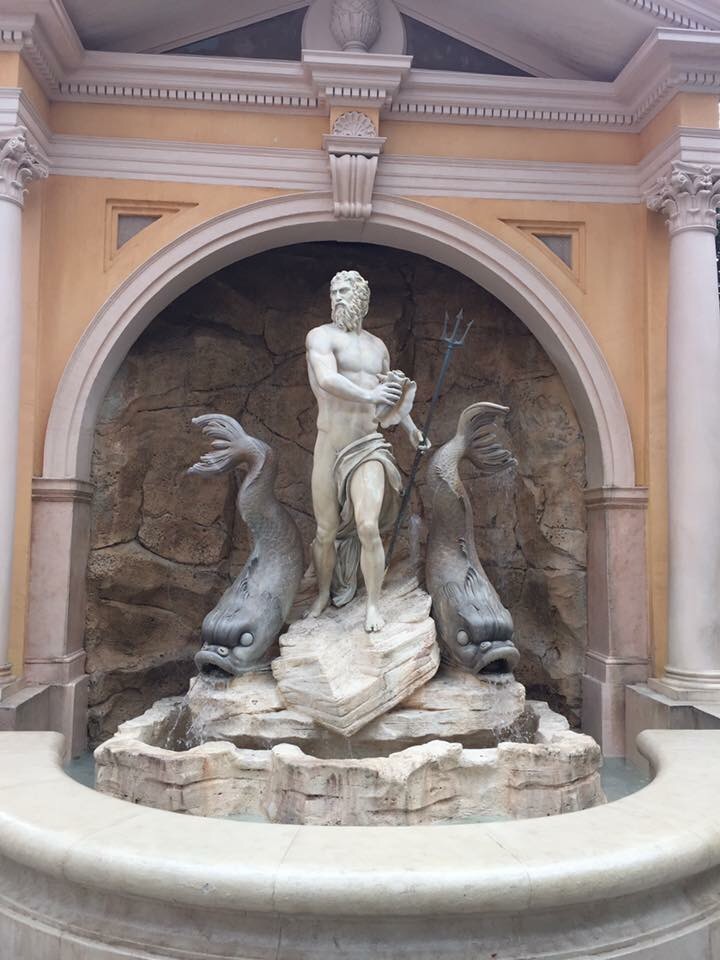 Well this is pretty much all for my Epcot part 2 blog, but please watch out for my next one where I'll be talking about Hollywood studios and giving away any tips I have come across on my previous vacation's.
Once again thank you for reading and I of course welcome any tips or comments.
Anyways that's just me littlemisskeepingitreal ?