Here I am just loving this beautiful season so far, and okay it hasn't been the chilliest of months, much to my disappointment. But the balmy days aren't too bad, and I am keeping my fingers crossed for crisper weather in the next few weeks. Plus the autumn heat hasn't stopped me from wearing the autumnal clothes that I just love wearing – jeans, boots, skirts, dresses and tights, I'm embracing it all.
Being a girl that's literally all about autumn, I have successfully turned my house into a little cosy autumn haven complete with autumnal decor & aromas. I have started to declutter the whole house and pack away summer clothes. This is the season that just makes me want to freshen everything up, and make the house even more homely than it already is.
I absolutely love having a playlist for when I'm doing things around the house, or for when I'm just casually chilling out with a book. There is just nothing better than some really good tunes. With this season being all about taking time out to enjoy the little and simple things in life – lazy days, leisurely walks & cute date days in or out. Autumn is a time for resetting and taking things at a slower pace (in my opinion) I like to choose my tunes carefully, I enjoy more chilled music, rather than songs that make me want to crazy dance around the house (you get me right?) After all this a chilled season. So I put together my own little autumn playlist, and yes, I'm going to share it here today.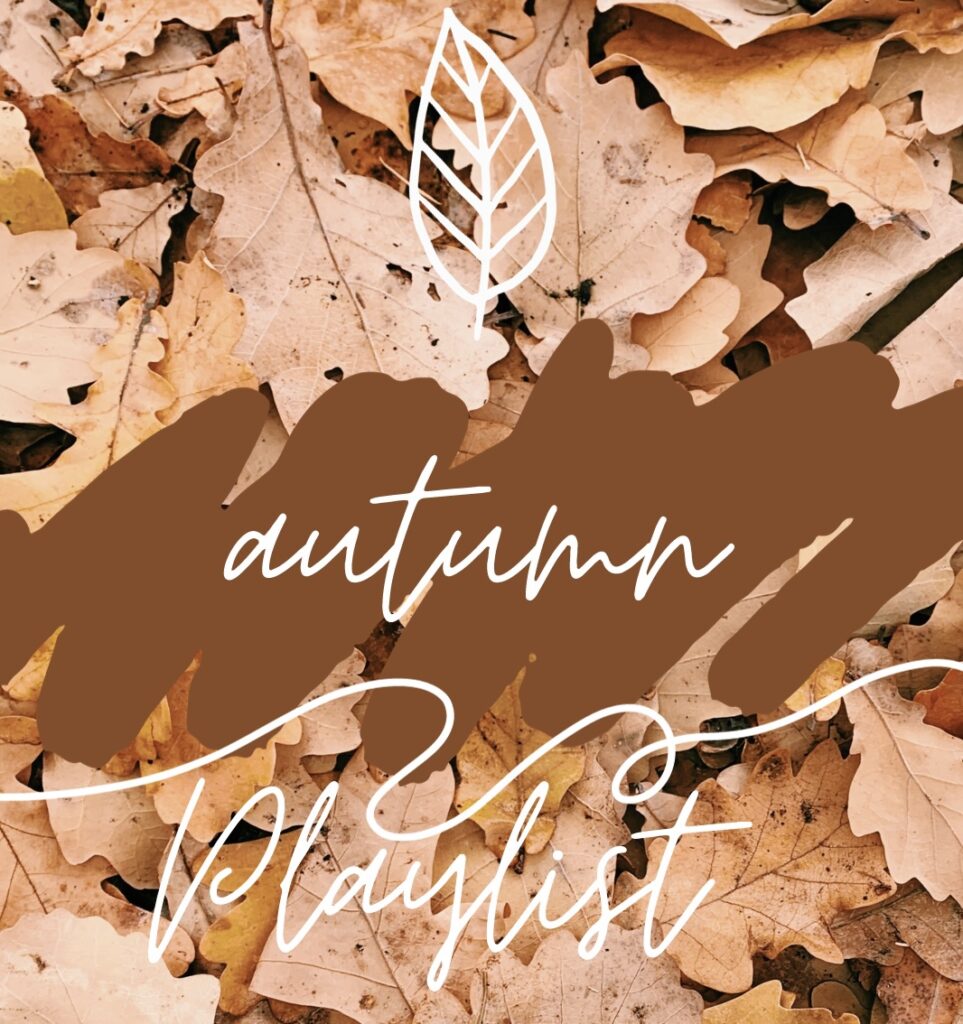 Hey There Delilah – Plain white T's
New York City – Among Savages
That Kiss – The Courteneers
Not Alone – New Rules
Meet Me In The Twilight – Seth Lakeman & Wildwood Kin
Please Don't Say You Love Me – Gabrielle Aplin
Late In The Evening – New Rules
Heartbeat Changes – James TW
Gone Gone Gone – Philip Phillips
Cecelia And The Satellites – Andrew McMahon In The Wilderness
Only You – Becky Hill
Incredible- James TW
Running Up That Hill – Kate Bush
Love Is Blind – Lapsley
Love You So Bad – Ezra Furman
Light In – Maggie Rogers
September- Campsite Dream
These are my go to chill out vibe songs, and they always just remind me of sweet sweet autumn days.
What do you think? Any that I should add, let me know.