This week is long (although yes technically it's the same length as any other working work) it just seems longer and slower than last week (and that was a struggle) So instead of thinking about how tired I am, let's throw it back to last Saturday – impromptu date day (afternoon)
I have now happily been living the married life for about 18 months. And honestly it's bliss, and I love being Mrs Kendal and being married to my best friend. But enough with mushy chat, because even though I am happily married i am still a firm believer of working at a marriage and not taking each other for granted.
It's still so so important to do the little things together – go out on dates, cook together, watch a movie together, put your phones away and actually be in each other's company. With both Luke & I leading very busy lives we have to find time to do all the small things in life, which is why I implemented a monthly date day/date weekend. Now in all honesty in May & June this kind of went out of the window, but I was determined to get one in for July! And so last Saturday we took an unplanned and very impromptu trip into Maldon, which is about a 20(ish) minute drive from us. It was a last minute decision that we semi planned whilst sitting there eating our morning porridge.
Since Hunter came along and settled into our home impromptu trips are rare, we don't really like leaving him for too long but have come to the conclusion that he will be okay and survive without human contact for up to 4 hours. So for that reason unless we get a dog sitter (hello mum & dad) we can't really travel too far for little day trips. Which meant Maldon was perfect for a few hours.
The sun was shining, it was pretty warm, and although we had no exact plans I was happy just to wing it, and enjoy being out of the house on a Saturday for a few hours.
Maldon is actually one of the oldest recorded towns in Essex and many of the buildings brick facades conceal medieval timber frames. I love the fact it's so steeped in history and is literally on my doorstep (almost!)
As I mentioned previously we had no plans and hadn't booked anywhere to stop and eat, although Luke was keen to try and get in an afternoon tea. Unfortunately booking for any afternoon tea in Maldon is essential so there was no jam and scones on the menu for us.
We did find a cute little pub down by the estuary called Fish on the Quay, and it was pure bliss to enjoy a couple of drinks sitting outside watching the world lazily go by. I am absolutely here for days just like that. And I don't know about anyone else, but I just find something completely calming and peaceful about being near the water surrounded by boats.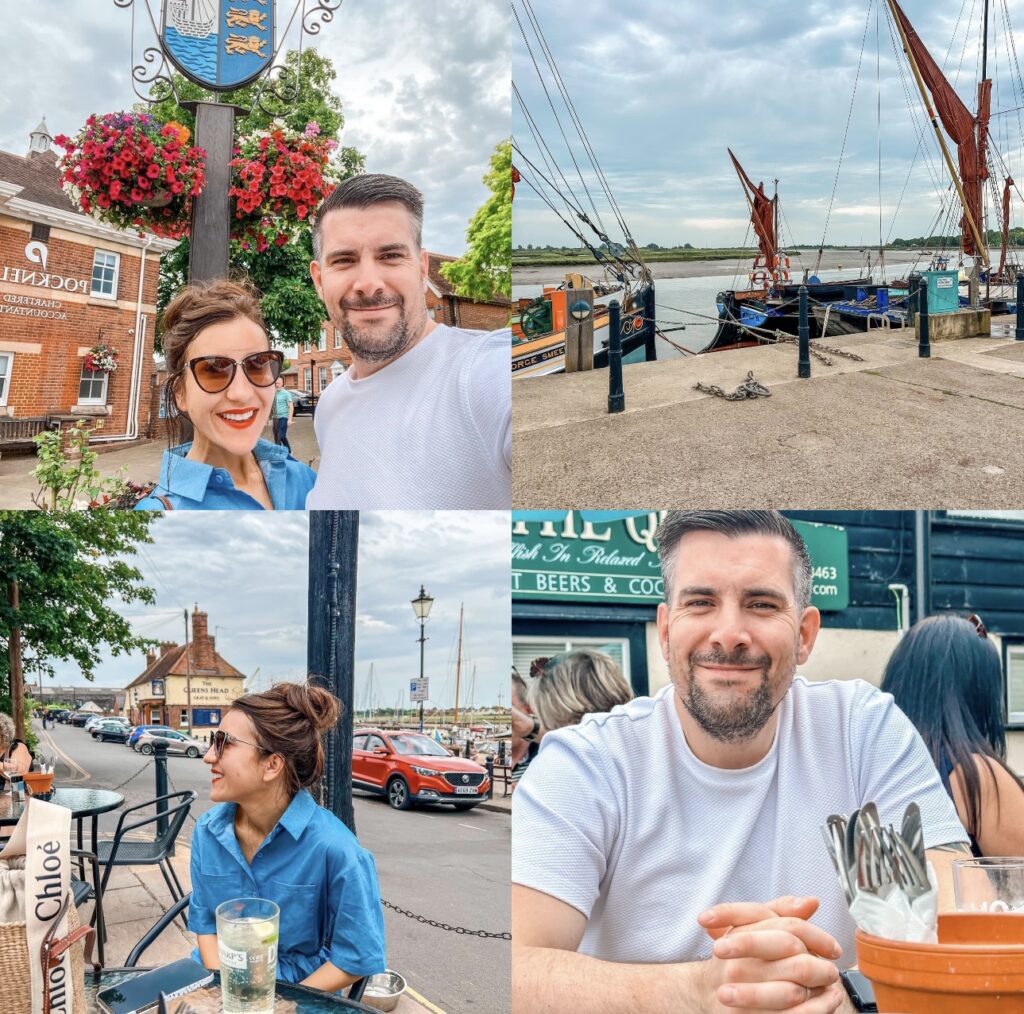 Unfortunately our chill time was interrupted by a sudden downpour, which meant our initial plan of walking around the estuary and heading into Heybridge needed to be changed. Because as much as "dancing in the rain" sounds semi appealing in a romantic movie kind of way. On this particular Saturday it wasn't the vibe I was going for. So instead Luke had his eye on the grabbing a waffle from The waffle bar which he had clocked when we were browsing the high street earlier. And who am I to deny my husband a waffle! Actually what a great little find the waffle bar was for a little sweet treat, that's big enough to share.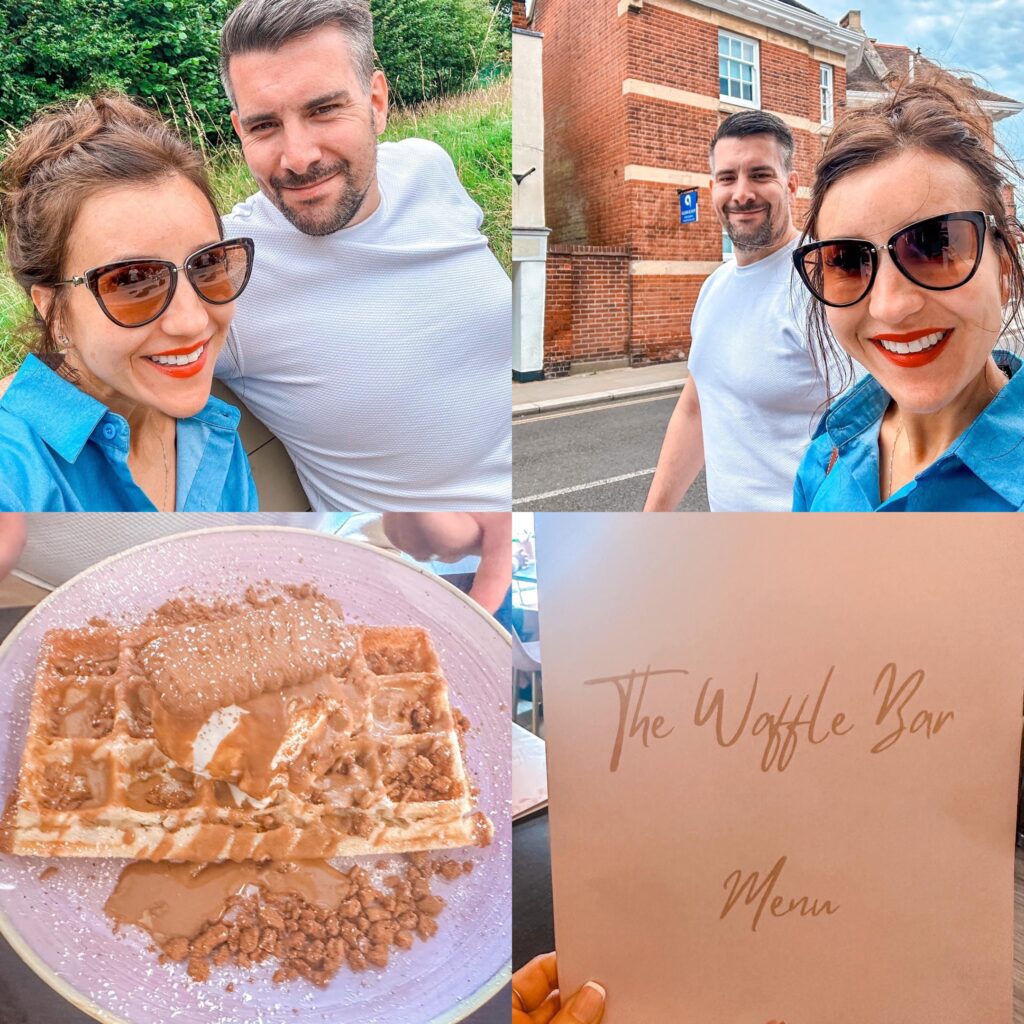 As this was a very impromptu last minute date afternoon and Hunter was home alone (albeit for 4 hours) but any longer and I'm sure a meltdown (from him) would soon erupt! Luke & I decided to finish up the shared waffle and head home to spend some time playing around in the garden with a very excitable 3 and half year old vizsla. The pup with the tail that never stops wagging. Safe to say he was super happy to have us back home, and our little family was once again complete.