A long weekend, lots of chocolate & celebrating a womnderful humans birthday! What's not to love about the mini Easter break! I was planning on enjoying every second of it, starting with a day trip to London!
It's not every Saturday that I set my alarm for 5am, but the 8th of April was a huge one time exception. It was Luke's birthday and I had plans that he didn't know about, it was just unfortunate that those plans included getting up early. I had been busy planning a birthday day out since late January, and had somehow managed to stay quiet about it and not slip up at all. Having a hard working husband who is up at 5am weekdays, he also loves a weekend lay in, so I knew I had to start the day by preparing a delicious breakfast! Breakfast is literally my favourite meal of the day, and usually I'll nearly always have porridge. But I made an exception for the birthday breakfast! And yes those are RAINBOW bagels that you see on the tray of pure deliciousness! Curtesy of Ocado, pair it it was some delicious pumpkin butter and you have yourself a delicious treat!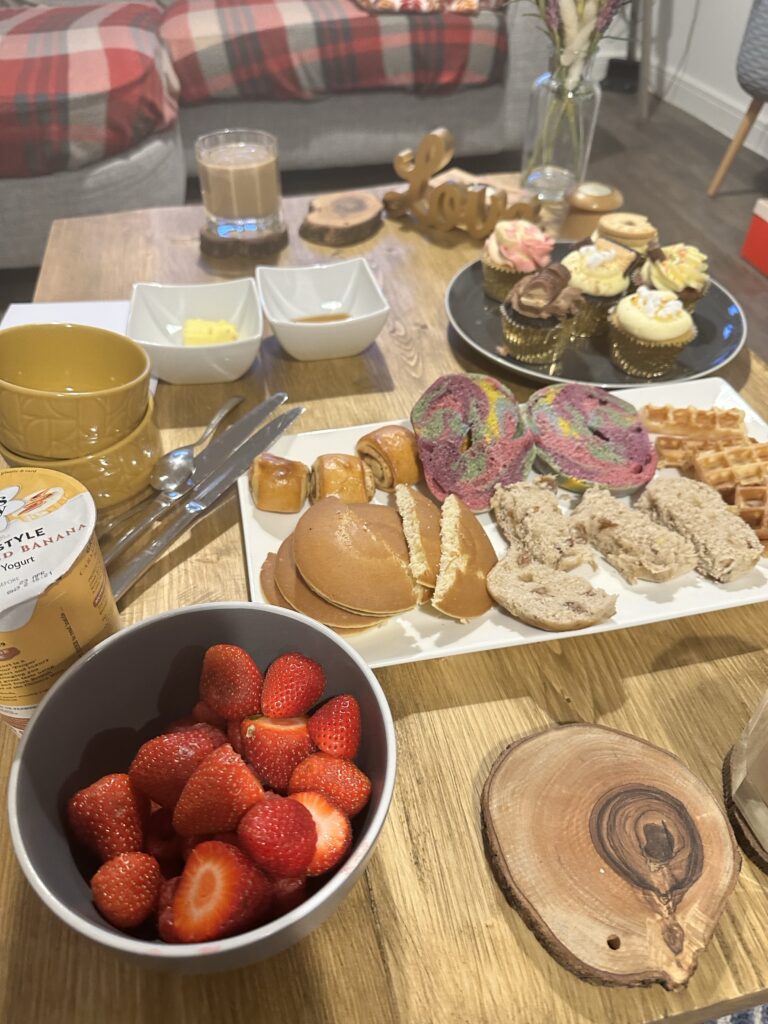 I'm kind of lazy when it comes to travelling to London, and despite only living a 5 minute walk from the train station Luke and I always drive into London and park at his place of work. His head office is in Stratford so we park up and head to the train station. A 15 minute walk if it's a nice day or a very short Uber ride if it's a cold day.
Our first stop was Tower Bridge where I headed straight for the first Starbucks I saw to get myself a coffee frappe with oat milk, life begins after breakfast a cup of tea & a frappe!!
So the first stop on the agenda was the Gunpowder plot which is situated just across from The Tower of London. Our tickets were booked 3 weeks in advance and cost £55 each. The Gunpowder plot for anyone wondering is a thrilling immersive adventure that lets you experience London as it was in 1605. Using a combination of live theatre and digital technology you are transported way back into the heart of a story to watch it unfold, as it did all those years ago.
This was such a great way to start off our day! It was fun, interesting and really enjoyable. The whole experience lasted about 1 hour 40 minutes (including a 20 minute break) There was a restaurant and bar area in the venue which is perfect to try out some gunpowder inspired cocktails.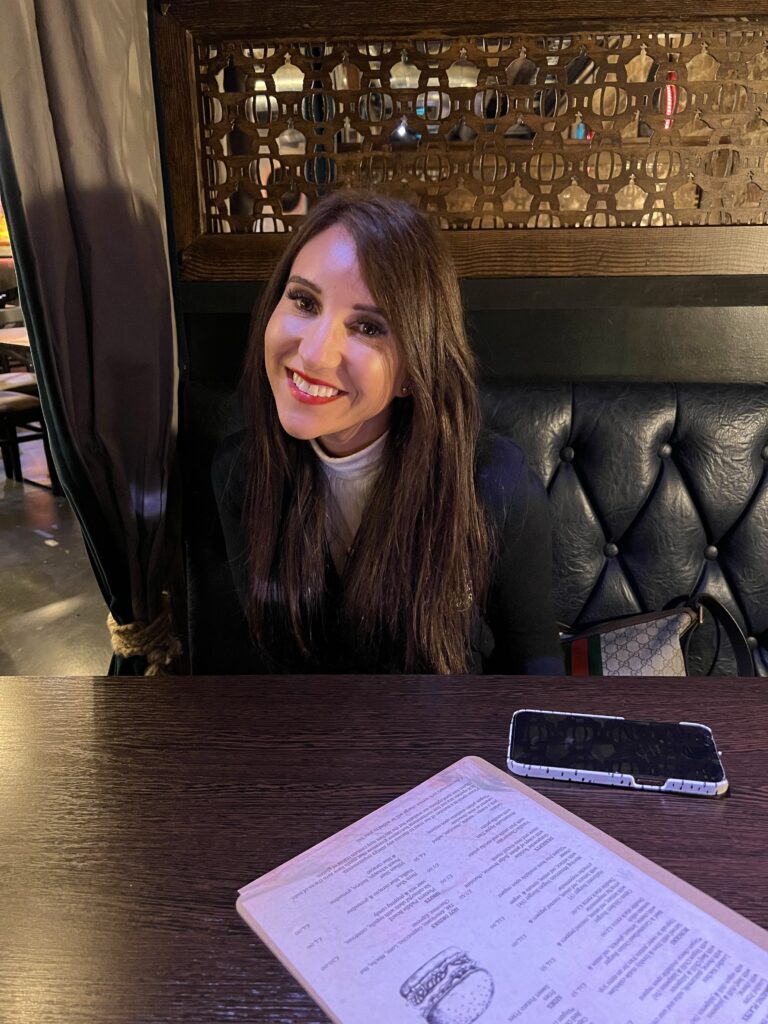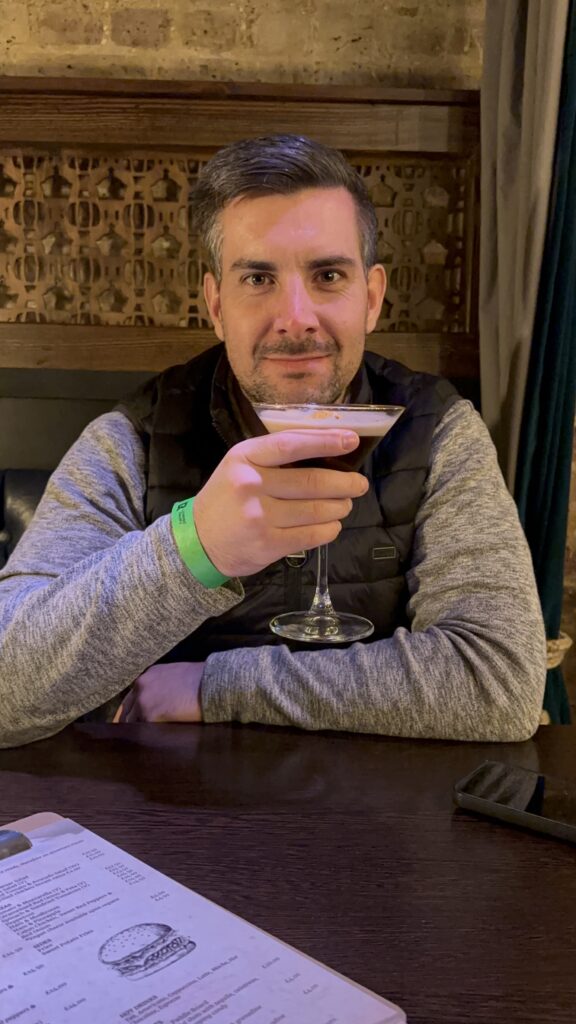 Finishing up in the tower bridge area it was time to jump on the tube and have a slow walk around Covent Garden. Despite it being April it's not been overly warm and this particular Saturday was incredibly chilly! Although to be fair I am a cold person, so it was inevitable that I was going to be cold! When in Covent Garden Luke and I (mainly Luke) like to stop and watch the street performers, although I'm always mindful not to get dragged into the performance itself (especially when it's a chilly April afternoon!) If only I could say the for the same for Luke. So I believe my exact words to him were "I really don't want to watch too much of the performance, it's too cold" I then looked down to unzip my bag and put my phone away and when I glance up there is Luke now in the street performers performance! I mean really you can't even make it up! So me not wanting to watch the performer at all went to me standing there for 20 minutes watching both the performer and Luke! And I did even mention, it was cold?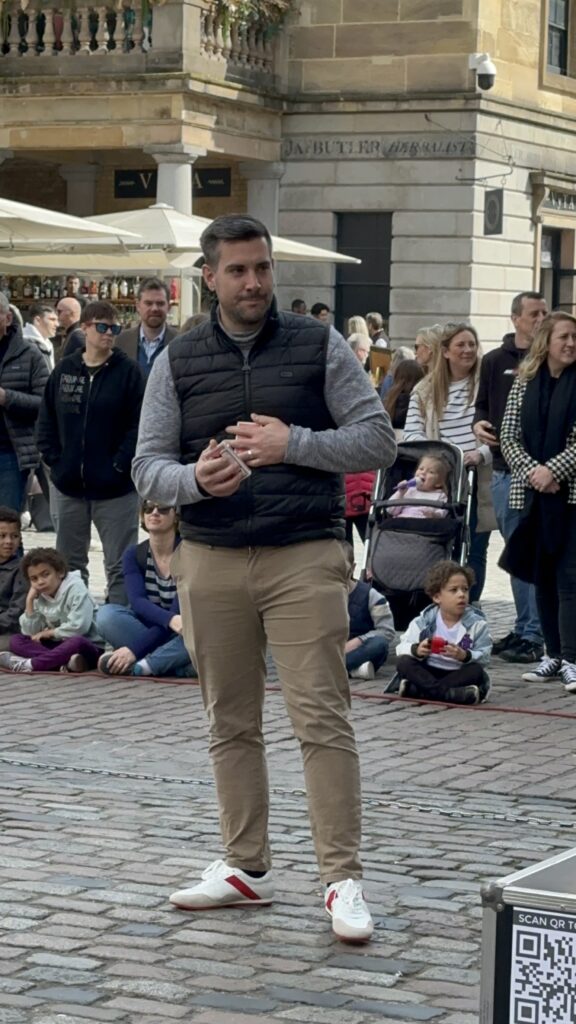 Now is any trip to London complete without a meal at Burger & Lobster? Absolutely not!! This is mine and Luke's favourite restaurant and has been for the past 9 years. Luke took me to London for the weekend at back in 2014 and chose this restaurant for us to eat in and since then it's become a firm firm favourite. And I'm not saying I made it popular with friends and family …… but I do see a lot of Facebook check in's going on……..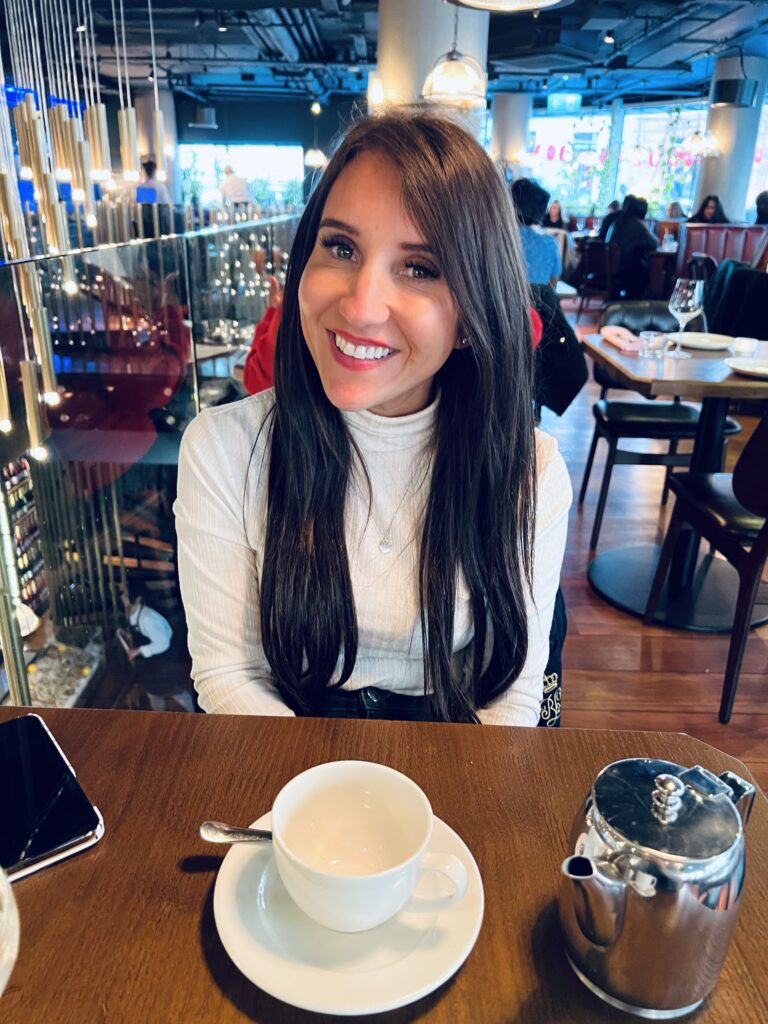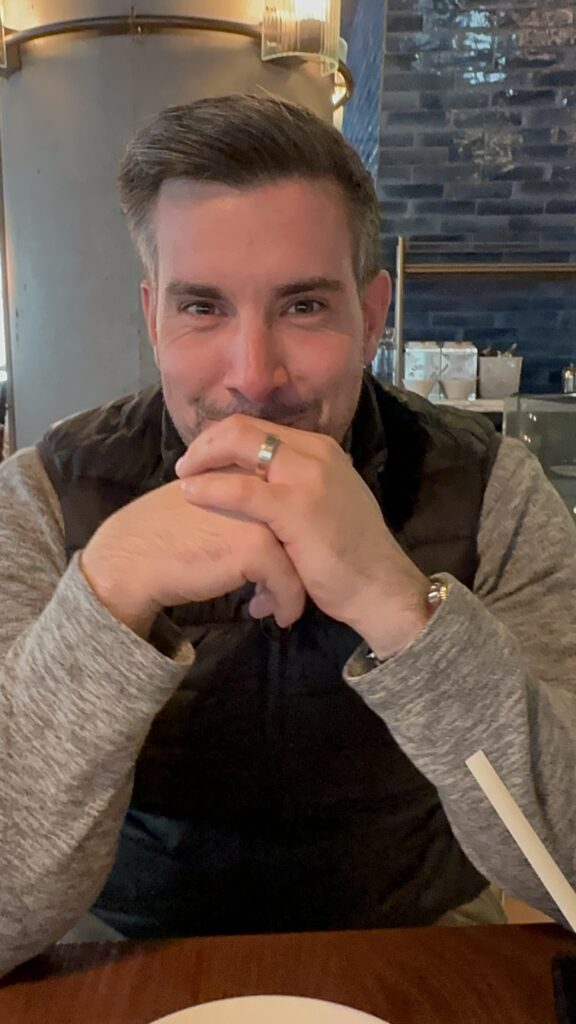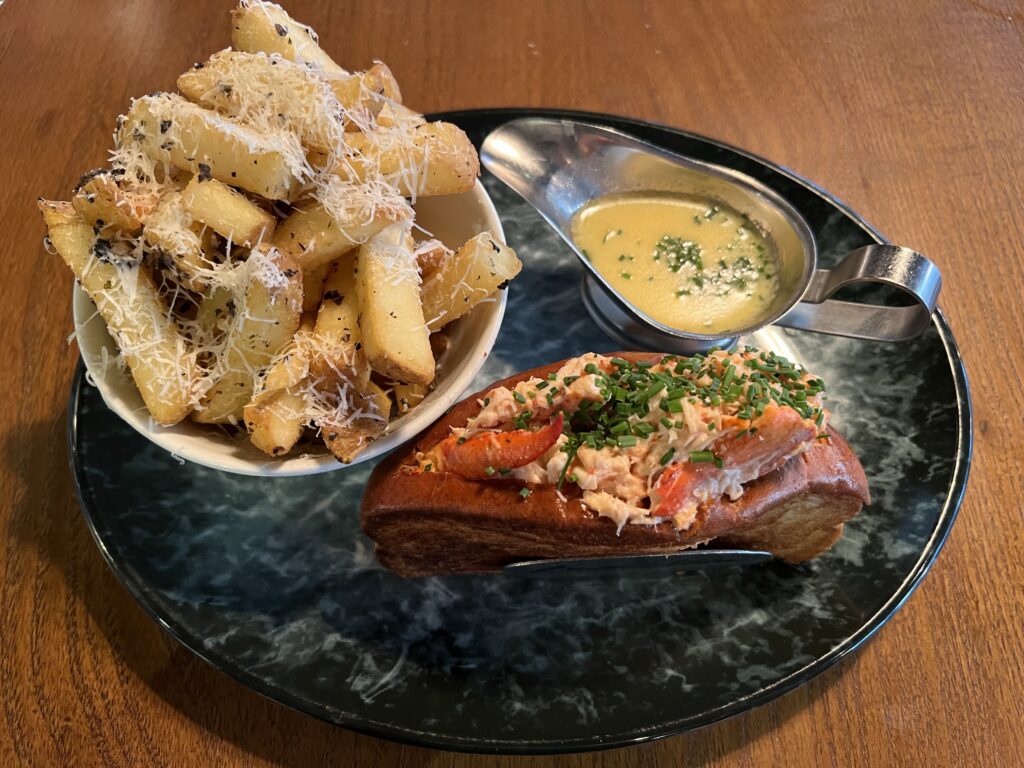 We finished off a busy day in London with a show, another one of my favourite things to do when in London. Being a huge fans of musicals I wanted to book one to take Luke to see for his birthday, but wanted one that I knew he'd really enjoy rather than one I really wanted to see. After reading reviews and watching some trailers I settled on The Choir of Man, and honestly I cannot recommend it enough!! The multi-talented cast of nine guys combine beautiful harmonies and foot-stomping singalongs as well as dancing and playing different instruments! It was such a feel-good show that I can't wait to go back and see!! Luke enjoyed it which of course was the main thing right …. And all in all he had a wonderful birthday in London, which only left one thing to do. Head on home pick up Hunter from my parents and give Luke some presents to open.