Granola, who doesn't love granola! That crunchy, oaty, sweet, nutty mix of deliciousness! What's not to love about it?
I can pretty much guarantee that I always have a box of granola in my kitchen cupboard, it's pretty versatile and I use it for quite a few things! It's a great addition to yogurt, I love a bowl with almond milk, I add it to protein balls & smoothies and yes I even just love to snack on it!
I have never thought about making my own granola because I thought it might be really time consuming, and to be honest buying it from a supermarket was just a whole lot easier!!
But I stumbled across this recipe by chance on instagram, and thought I'd give it a go, and I have to say it turned out pretty well, it's super easy and it's healthier than shop bought granola, oh and you only need 4 ingredients!
Want to give it a try? Here's the easy recipe for healthy(ish) granola
Ingredients – 1 cup of oats, 1/4 cup of peanut butter (any will do), 1/4 maple syrup (golden will work just fine) 1/2 cup of mixed nuts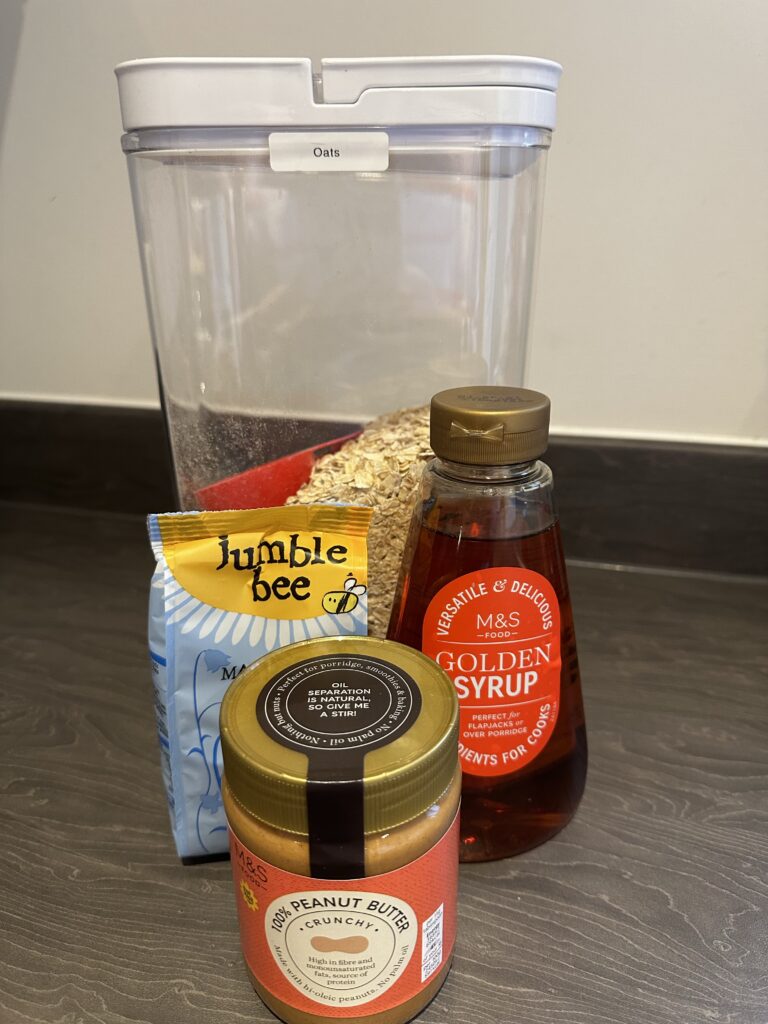 In a large mixing add all the ingredients and combine well so that everything is evenly mixed. I know, it is literally that easy!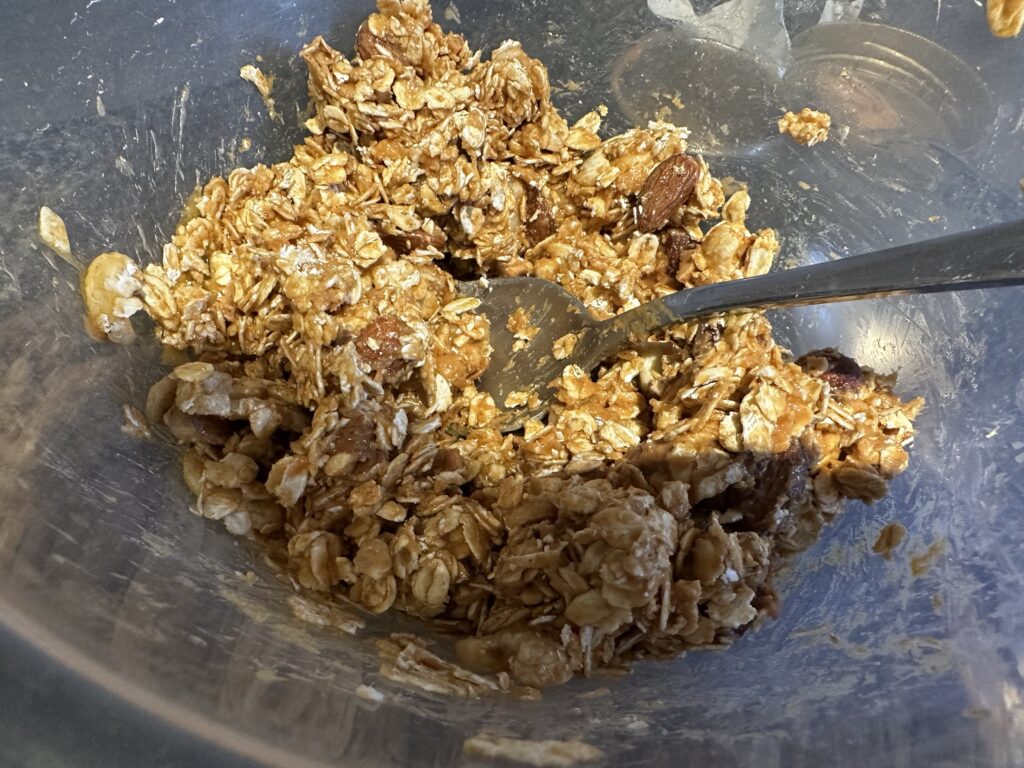 Line a baking tray with parchment paper and spread the mixture.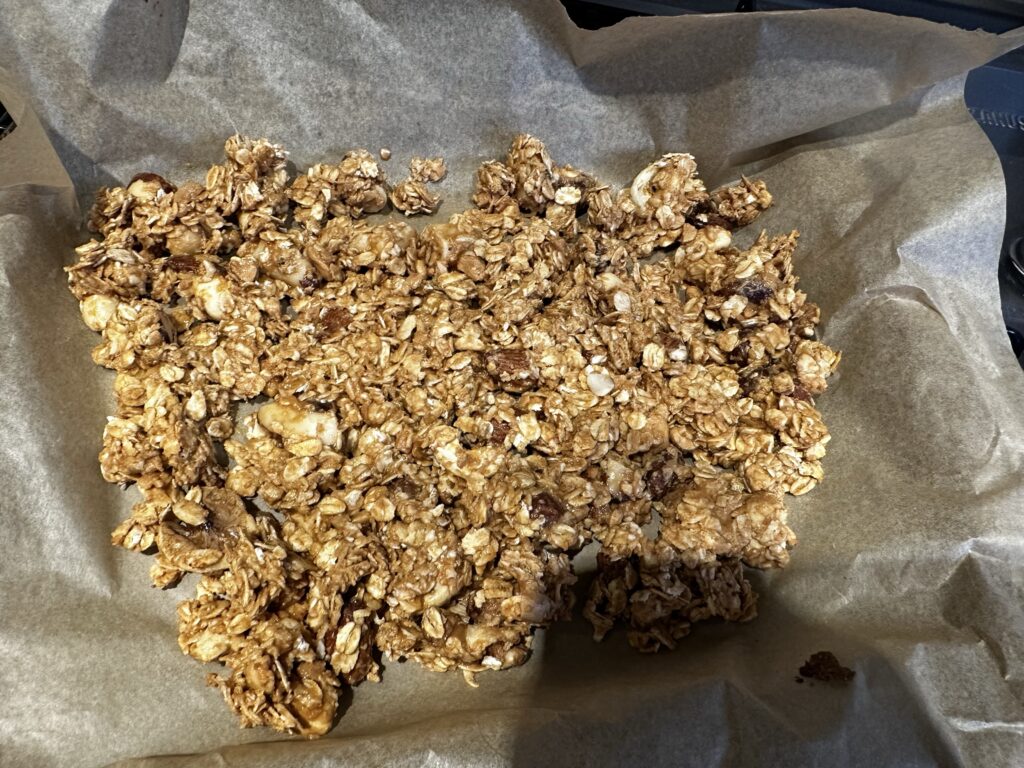 Bake for 15 minutes (or 20 minutes for that extra crunch) on 175C.
Once done, take out and let it cool before serving. Once cool it's ready to enjoy!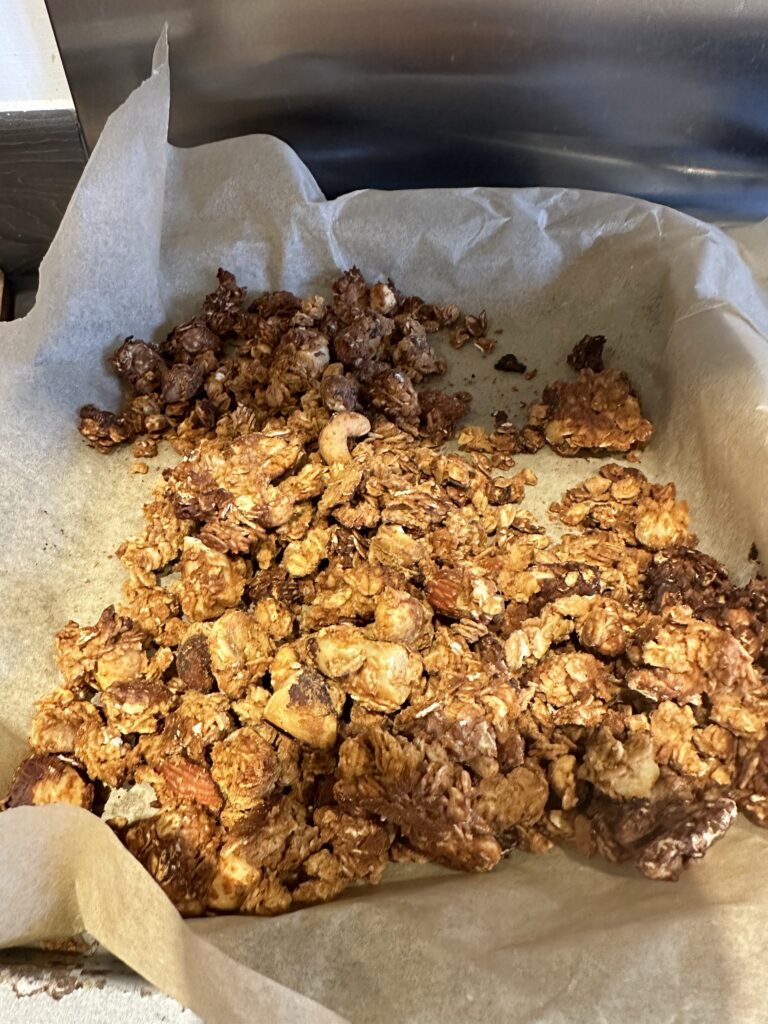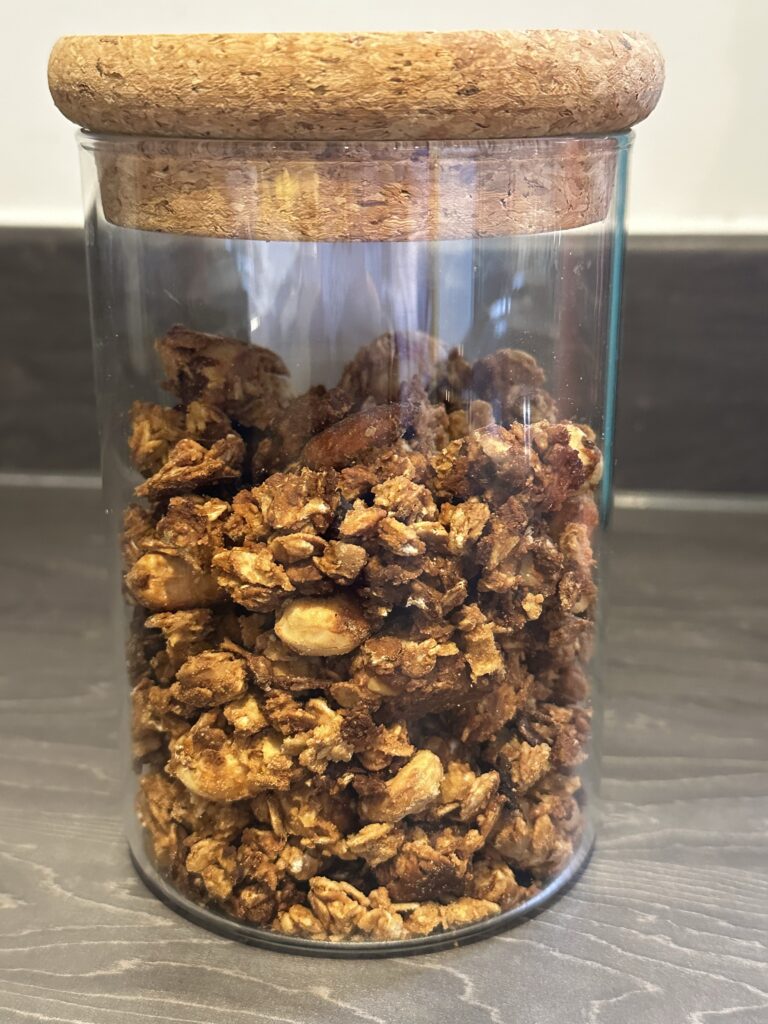 It's so simple to make and I'm wondering if it's more cost effective to make my own. I know it's definitely healthier as it doesn't have all the additives in. And I can safely say it's tastier than shop bought!
Give it a try!!