I am a huge lover of Indian cuisine, I love the flavours and all the spices, and I also love the fact that do a lot of vegetarian dishes. And if we're talking of take outs, then Indian is a probably a healthier go to choice. Obviously Luke & I being on a bit of a health kick currently, takeouts are out of the question. Luckily though I found a super delicious and easy (of course) recipe for a vegetable curry, oh and I'm going to share it with you guys!! I've also included a recipe for making your own raita dipping sauce, I did make this, and although it was lovely, it was a little runny, so not ideal for dipping. So next time I might use less yogurt,
Okay, let's get cooking!!
Raita ingredients & method – 1/2 Cup of plain yogurt, 1/2 cup of chopped cucumber, handful of fresh coriander, 3 chopped spring onions, 1/4 teaspoon ground coriander, 1/4 teaspoon ground cumin, 1/4 teaspoon of lazy garlic
Method – Throw everything into your blender and blend well!! Yes it's really that simple!!
Now for the delicious vegetable curry Ingredients & method – First the spices 1 large onion, 1 teaspoon of lazy garlic, 1 tablespoon of lazy ginger, 1 tablespoon of ground coriander, 1 teaspoon of ground cumin, 1/4 teaspoon of ground turmeric, 1/2 teaspoon of cayenne pepper, 1 tablespoon of tomato paste, 2 cups of vegetable stock, 1 cup of light coconut milk, 1 teaspoon of cinnamon, salt & pepper to taste. Now for the vegetables- 1 broccoli head chopped into florets, 3 medium sweet potatoes peeled and diced, 1 tin of chopped tomatoes, 1 cup of frozen peas, 1 punnet of mushrooms, handful of spinach, 1 whole lime juiced and zested.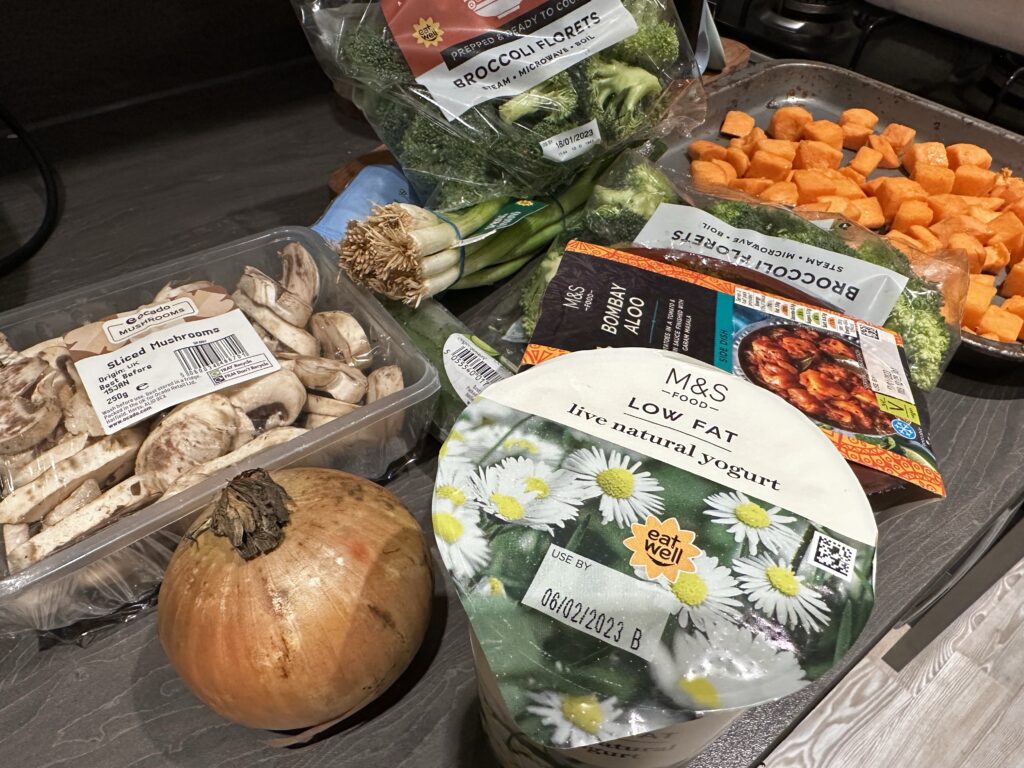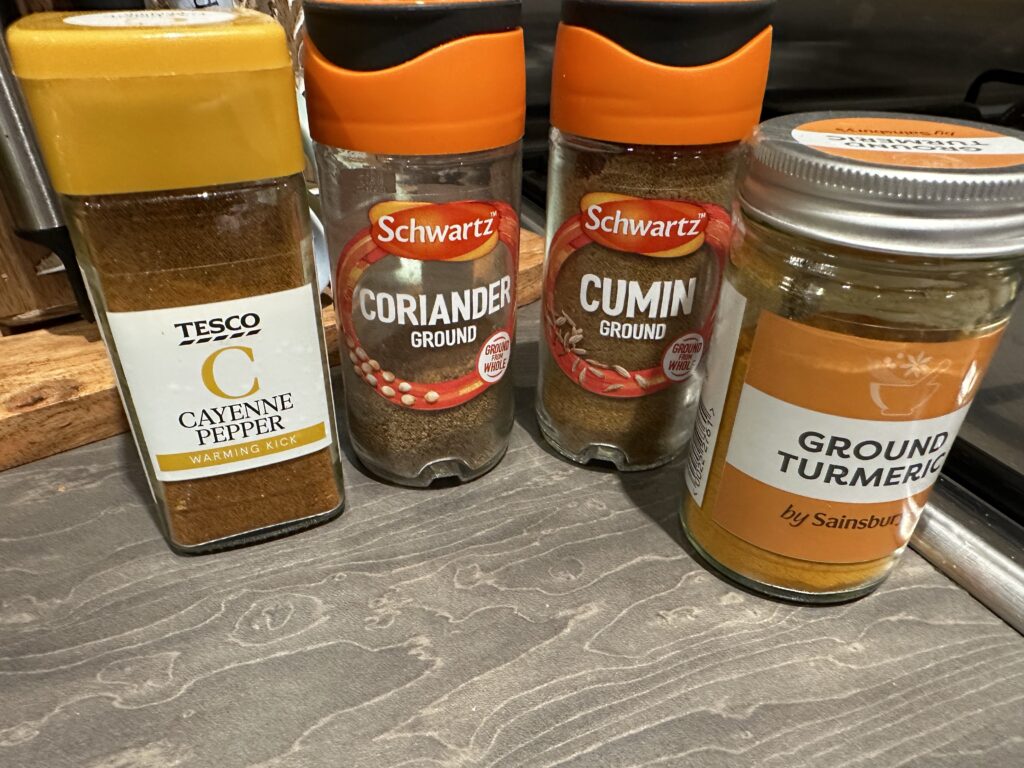 Method – In a large pan start by adding your onions, now I don't use oil, but instead cook everything in vegetable stock as not only is it healthier, but it's also tastier, but obviously if you prefer to you can use oil. Once the onions have softened, I then add the mushrooms and wait until they have cooked, before adding the broccoli. From here it gets really easy because I then add absolutely everything else to my pan, give it a good stir, and let it simmer away just doing it's thing, until the vegetables are cooked to perfection! To finish the dish off add some chopped coriander for a pretty garnish & serve with jasmine rice.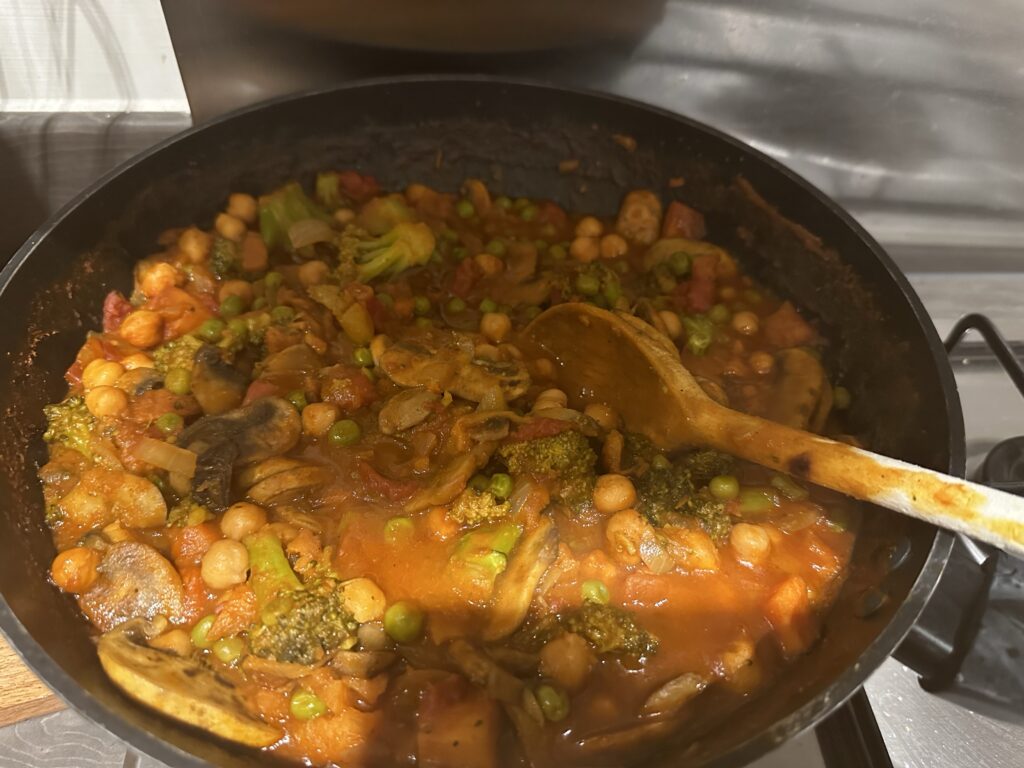 Easy, delicious & healthy