It's seems ridiculous that there are just 2 days left of beautiful September, it seems like literally only yesterday we were saying goodbye to august and summer!
This beautiful month of September I have to say I have really enjoyed. I'm embracing the chill, the darker morning's and nights, and snuggling under a blanket in the evenings with a hot chocolate or a pumpkin spice coffee/latte. My diary has and continues to be full, and I have been keeping pretty busy. So really, what's not to love right now?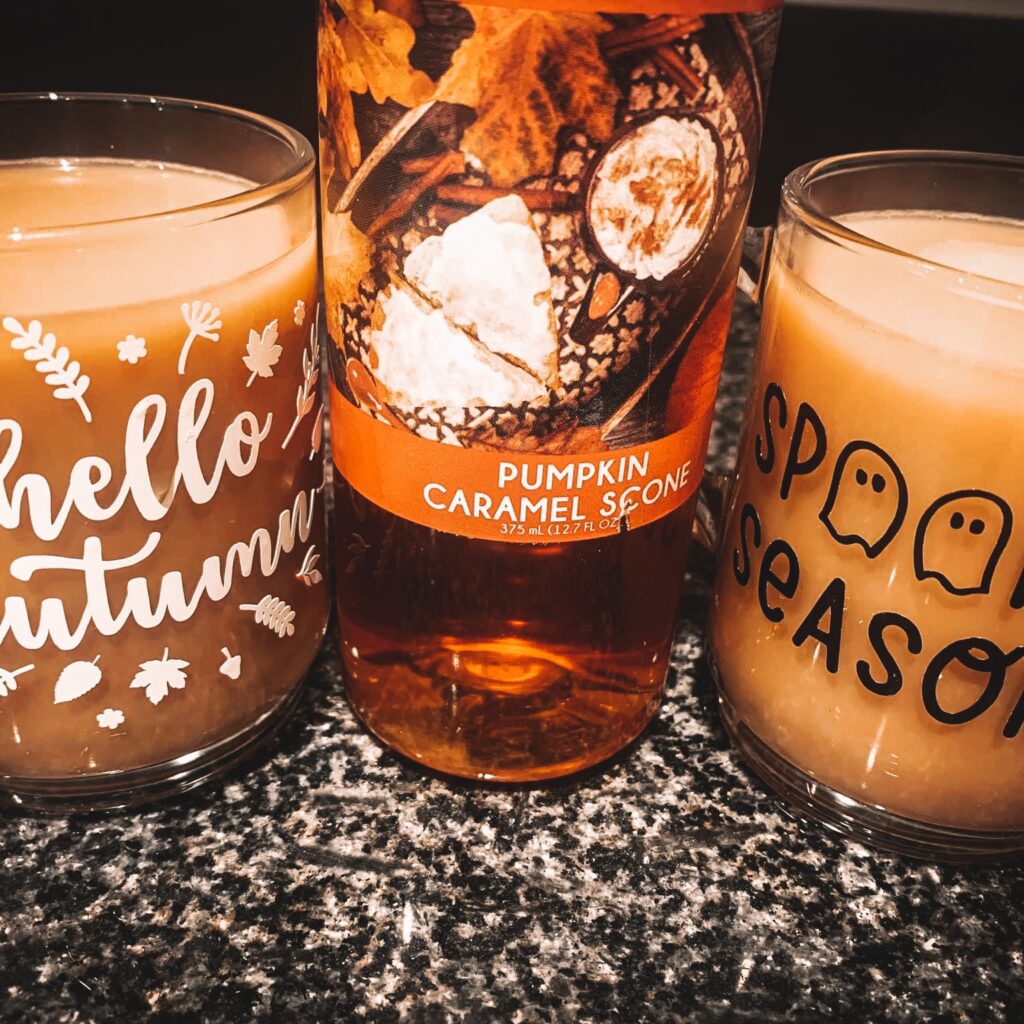 I know I have mentioned this on more than one occasion (I'm such a bore) but for me it really is all about Autumn. It's the season that fills me with such joy and delight, I almost never want it to end. It never fails to amaze me every single year the way the seasons turn, winter to spring, spring to summer and summer to autumn. And I am so thankful that we are lucky enough to live in a world where we have seasons.
This year I decided to take my love of the season to a whole new level, because why not right? So this was the year that I decided to go all out and do my very own autumnal display both inside and out. I must say Luke is an amazing husband and is fully supportive in my quest to achieve the perfect display. It's not been a cheap project but it's what I like to think of as an ongoing never ending project. So it's started off relatively small but next year I can add, and the year after add some more, and, well you get where I'm going with this right? Give it 5 years and I will have my very own autumn wonderland, or at least that's the plan!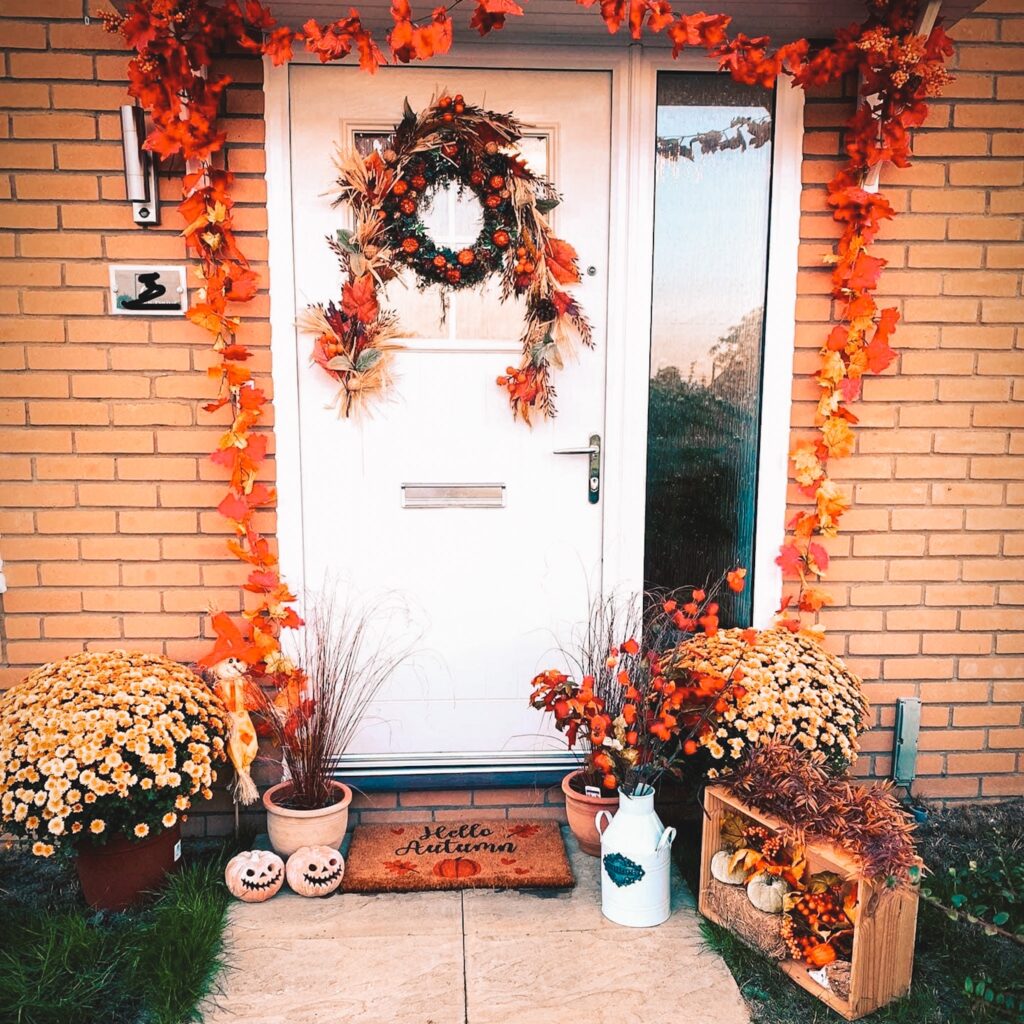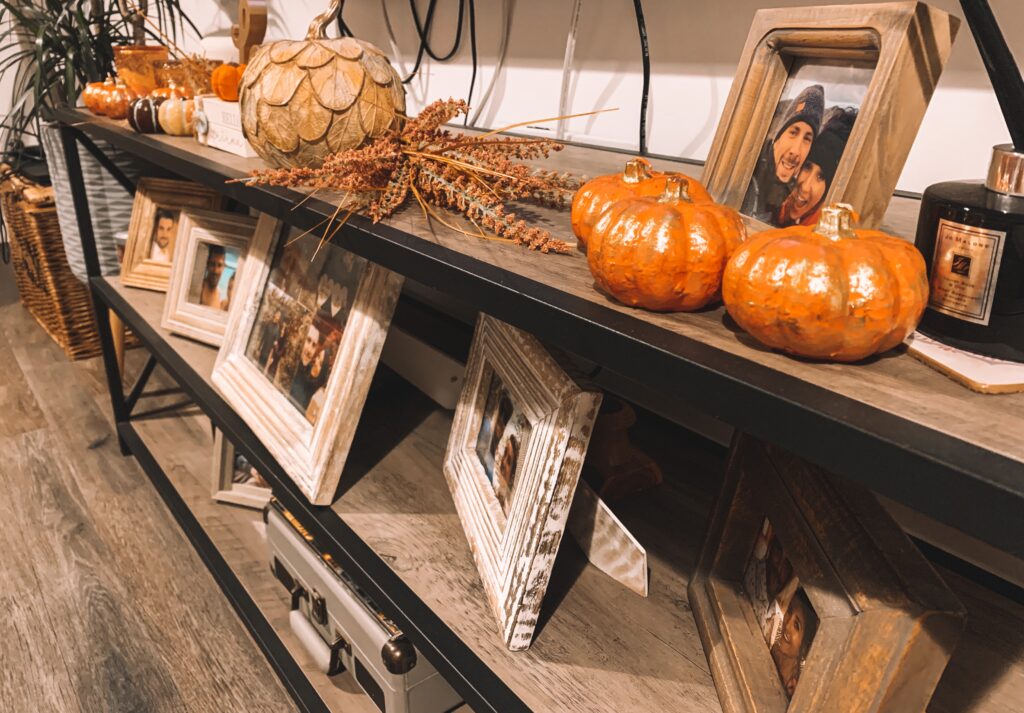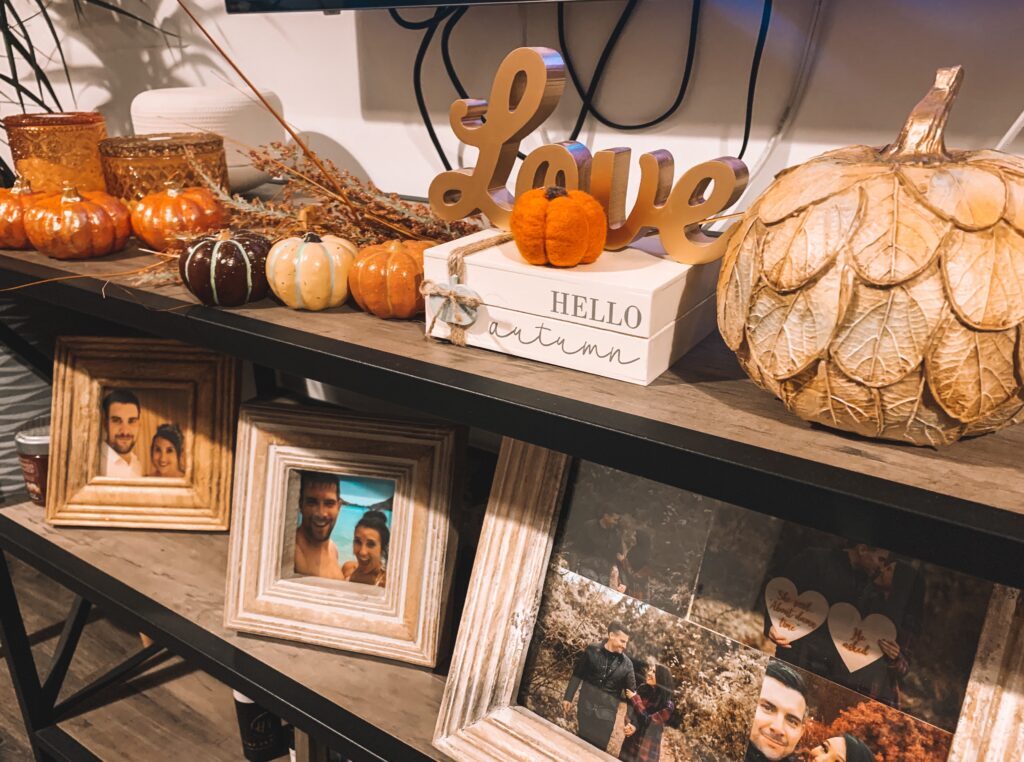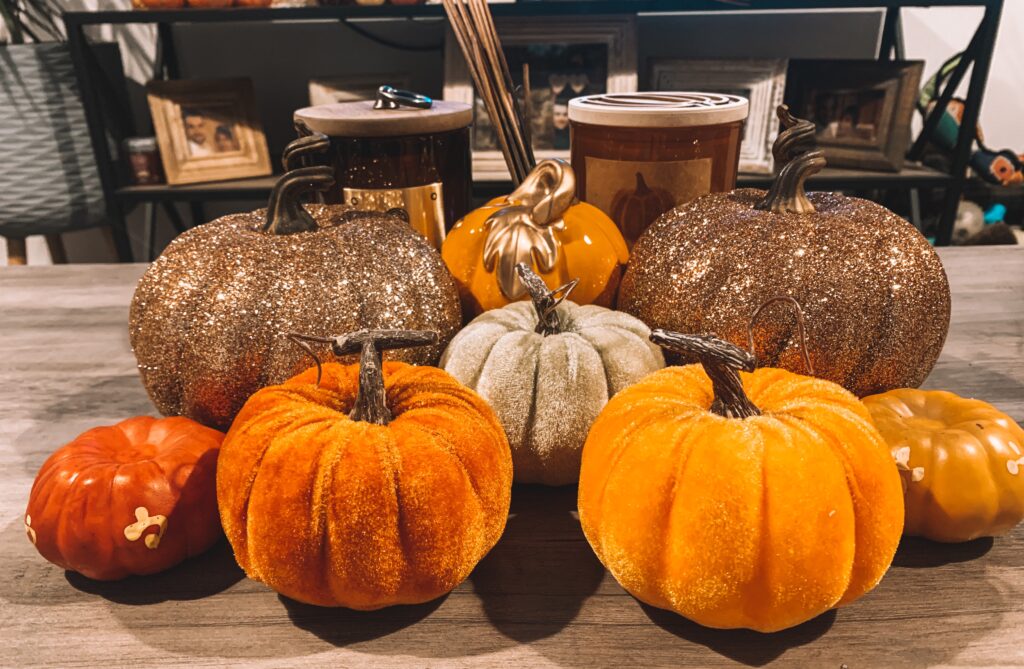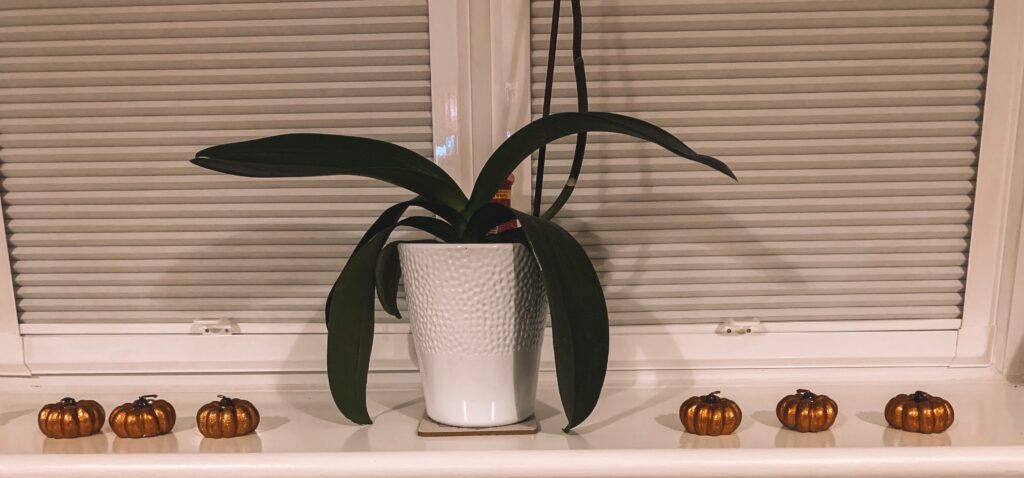 Not content with just having a little autumn oasis at my front door I decided I wanted to WEAR autumn (as you do) so this year I've made it my mission to find those cute Etsy shops and purchase a few "seasonal must have's" I'm going to cover this a little more in my next post, so keep a watch out for that. But can we appreciate my tee? Cuteness overload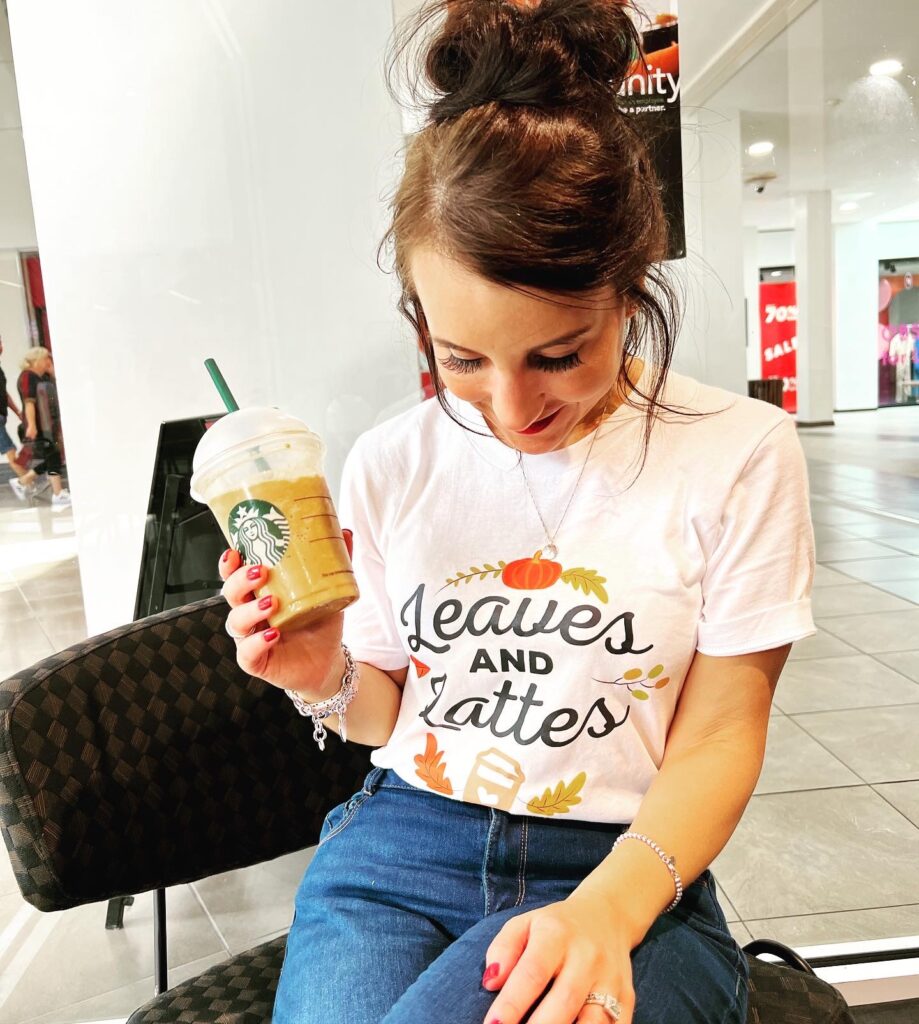 Before I end my post I must just apologise for those wires that are on show in my beautiful photos. It's the thing that happens when your husband wants the tv wall mounted and then almost a year on still hasn't quite finished the project, and the end result is messy wires and cables. It's enough to bring out the OCD in me for sure!