As we all know by now he EVENTUALLY put a ring on it and I must admit I love my newly appointed married status that I've been rocking now for the last (almost) 6 months. And okay technically I don't use my legally married name just yet (still finding the time to change everything over) but still I love being married to Luke. Oh and if you are new to my blog (hi and welcome) you can catch up on all wedding shenanigans here.
Yes it's true in the past I made no secret of how much I wanted to marry Luke and it took him 7 years to finally propose to me. SEVEN YEARS!! I mean that is quite a wait!! But When he did finally drop down on one knee and present me with the most stunning diamond ring I was completely shocked and blown away. Which is strange for a girl who had been "patiently" waiting for for this moment to happen.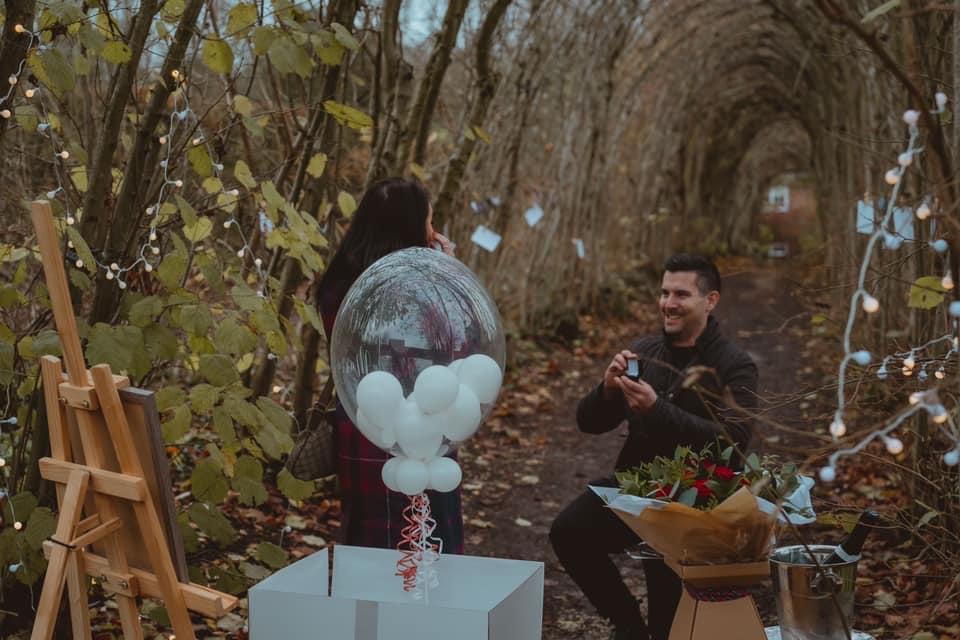 But it got me thinking, I have spoken in detail about when he did put a ring on it, but what about all those times he didn't put a ring on it when I thought he would (awkward)
So here are my funny moments when I thought the proposal was going to happen but it didn't!
Okay here we go – Enjoy
1. Valentine's Day 2014 – Okay, okay admittedly we had only OFFICIALLY been together for 2 months (just under) But a small part of me did wonder if he might just pop the question. We went for a lovely meal, and Luke bought me the most beautiful pair of diamond earrings (which when wrapped up the earrings box is basically a ring box) but there was NO ring, and I was actually okay with that.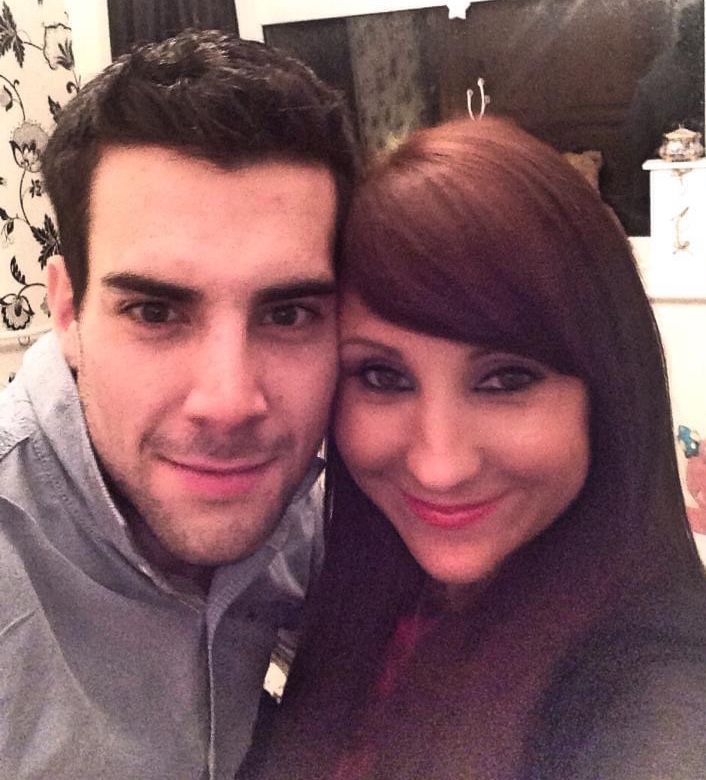 2. Birthday 2014 – A weekend in London, complete with a trip to see The Lion King, and 2 nights in the Z Hotel. An amazing time spent together, good food, fantastic show, lots of romantic opportunities – and Luke didn't take advantage of any of them. No ring!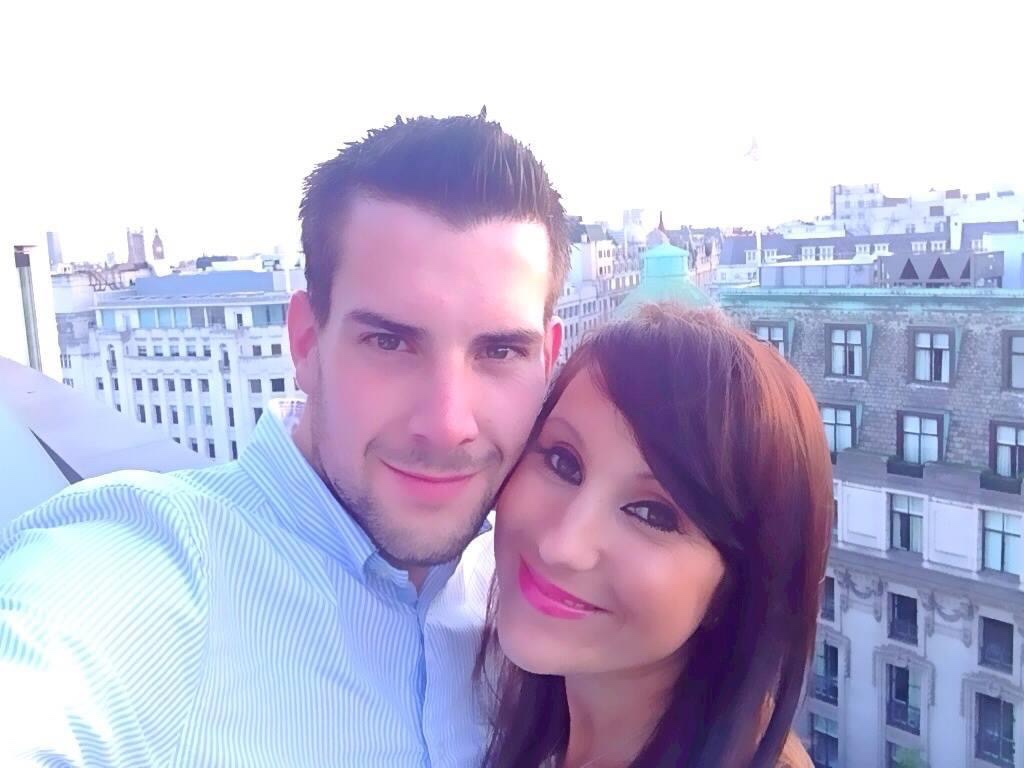 3. Christmas 2014 – At this point we were fast approaching our one year anniversary. So I kinda thought (hoped, wished) that just maybe he might pop the question, on Christmas Eve or day. And although I got some lovely presents along with a stunning diamond Gucci watch, there was no ring!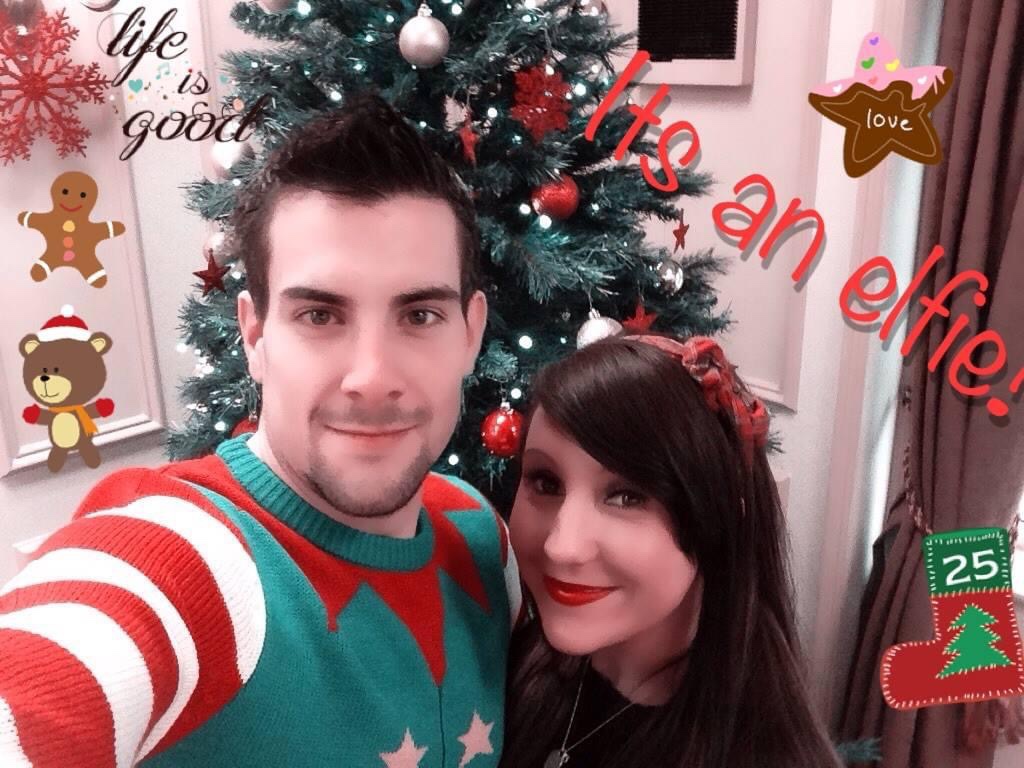 4. Winter London date 2015 – Late January Luke & I went to London for the day, to watch cirque du soleil. It was a super cute day, and Luke then surprised me with dinner at the Shard. I had never been to the shard before but I knew it was pretty impressive. So it really didn't take long for the wheels in my brain to start turning, "maybe this is it, maybe he's going to propose" We had a lovely meal, looking out over London, and the setting was just perfect, but we finished dinner and off we went – There was NO ring!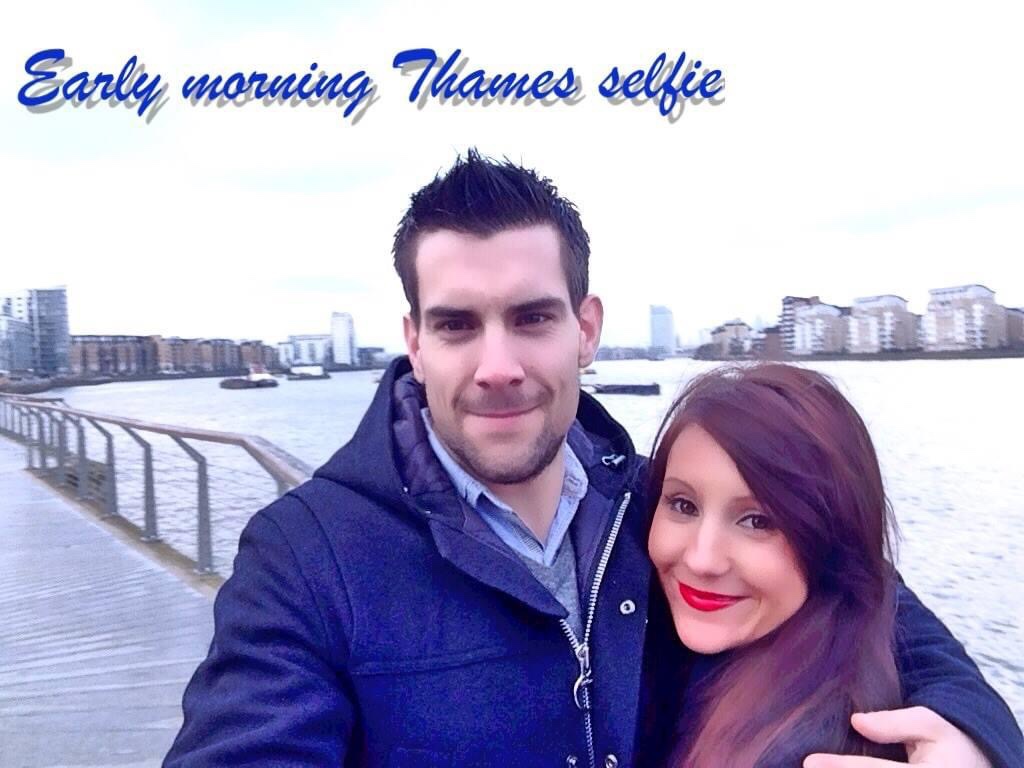 5. Valentine's Day 2015 – Valentine's a romantic day in the social calendar so our second Valentine's together I was slightly more hopeful that this might be the right time. Luke made me up a beautiful hamper full of my favourite things and took me out for a lovely meal. In the restaurant on my table I noticed a small square box and had a brief fleeting moment that maybe, just maybe their was a ring in there. Then I looked around and saw a small box on every table, and was slightly disappointed when I opened it and found chocolates, and not a diamond. I ate the chocolates, finished my delicious meal, and off we went home! Yeah there WAS no ring!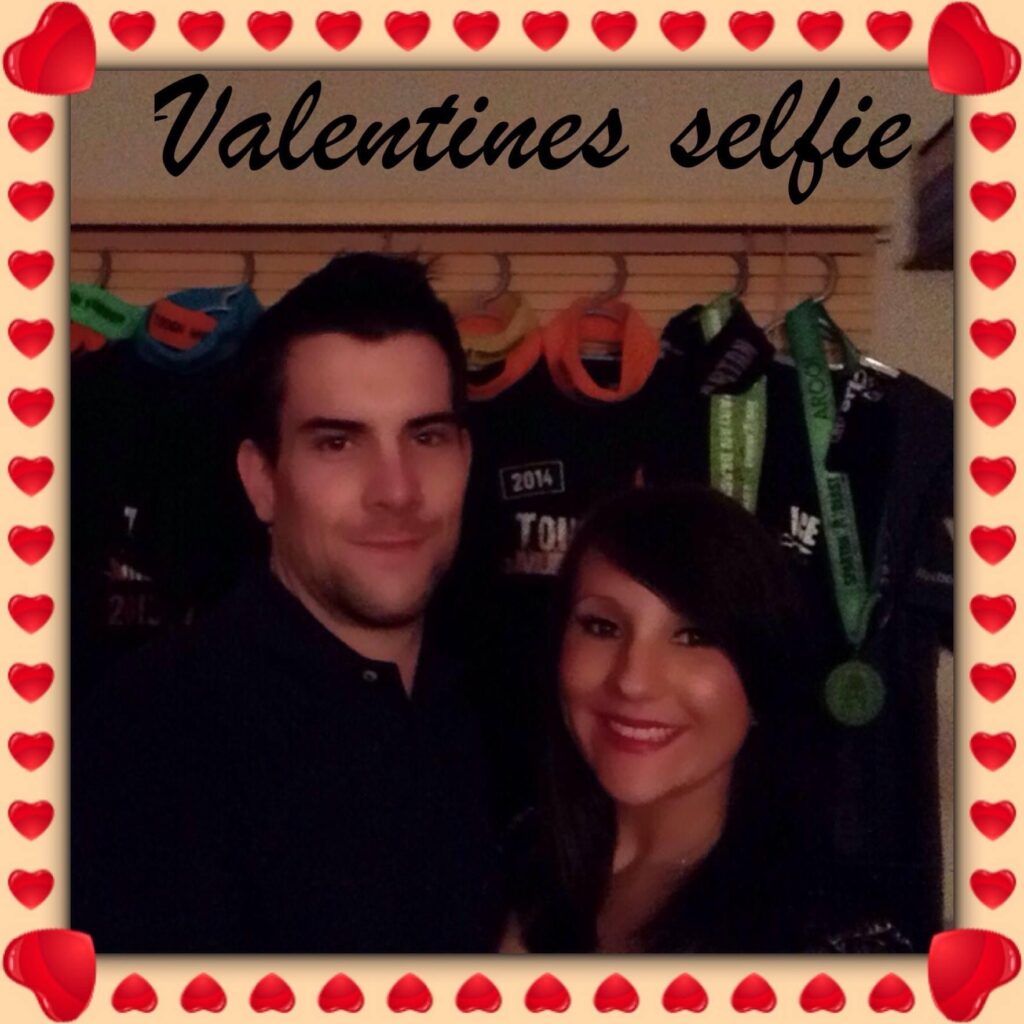 6. Florida 2015 – To be honest I had no thoughts about getting engaged on this trip. I was more excited about heading back to Disney World after a 10 year break, and also introducing Luke to a place I literally love. BUT I would be lying if i said that when my nail technician at the time asked if I thought he might propose on this trip that my heart didn't skip a few beats – I mean it was a possibility right….. Well there was NO ring, but I was okay with that, I was in FLORIDA!!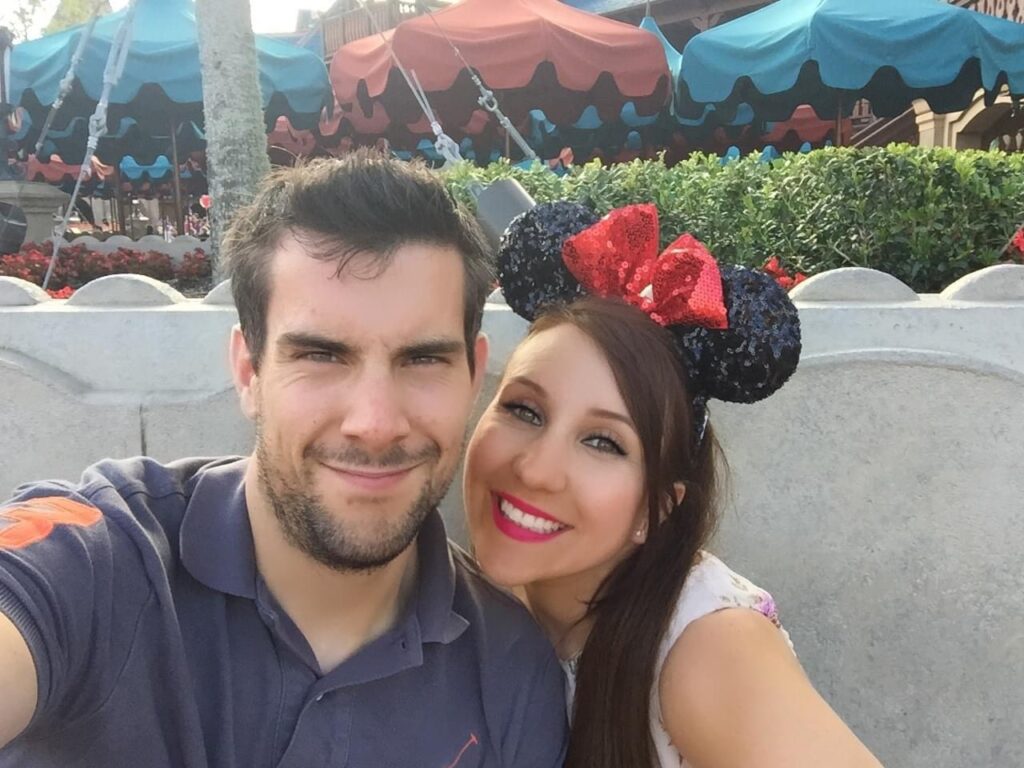 7. Go ape 2015 – I'd be lying if I didn't say that I had some mad idea in my head of Luke proposing whilst we were both covered head to toe in mud, after a very muddy day at go ape – Well I was wrong, no ring!!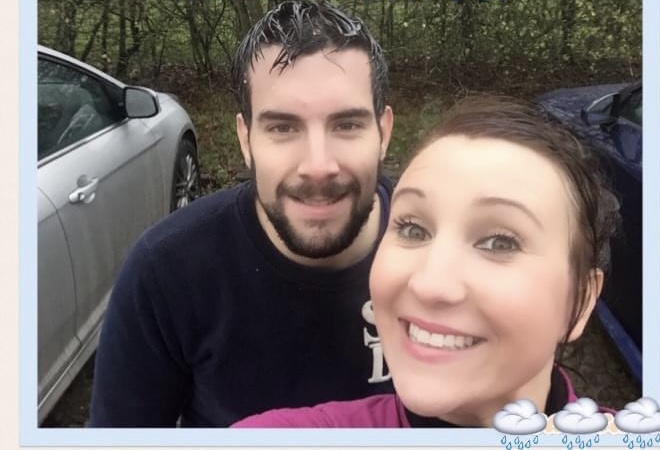 8. London date 2015 – Another impromptu date for Luke & I and this time we had drinks and canapés booked on a Thames river cruise, followed by champagne on the London eye! Well what else was I meant to think, that it was JUST an impromptu date? Turns out it was, there was no romantic proposal in a private pod on the London eye!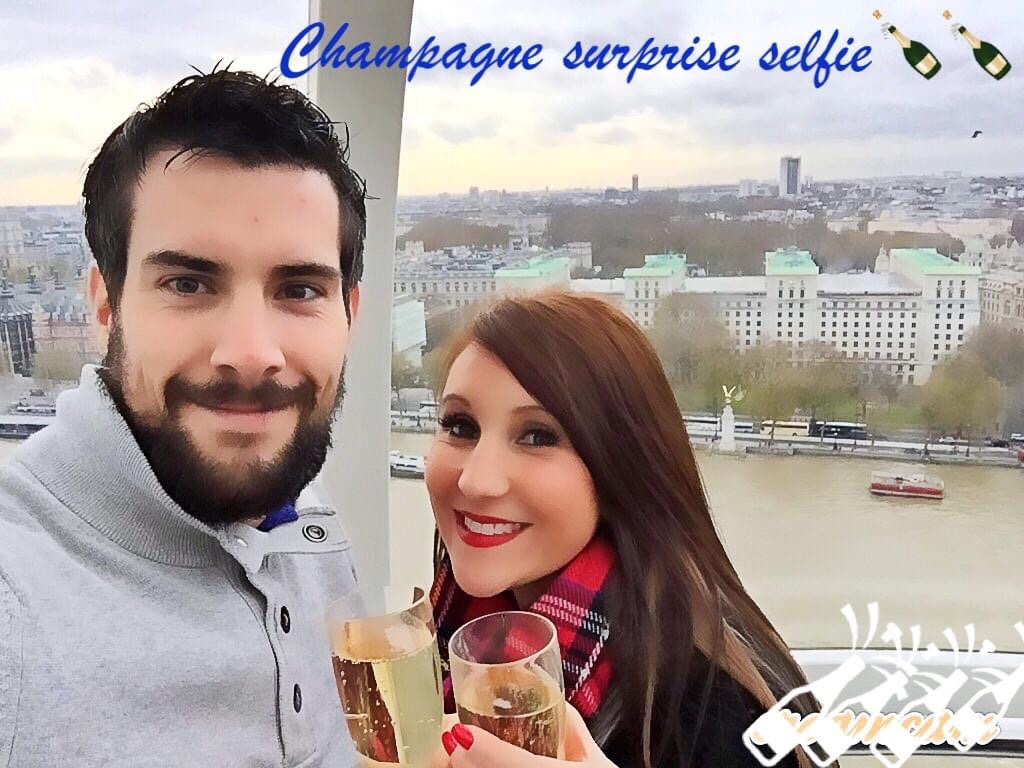 9. Valentine's Day 2016 – Our third Valentine's together. So now we had been together for like just over 2 years, so clearly I was getting a proposal this valentines right? Yes? No? Clearly it didn't happen!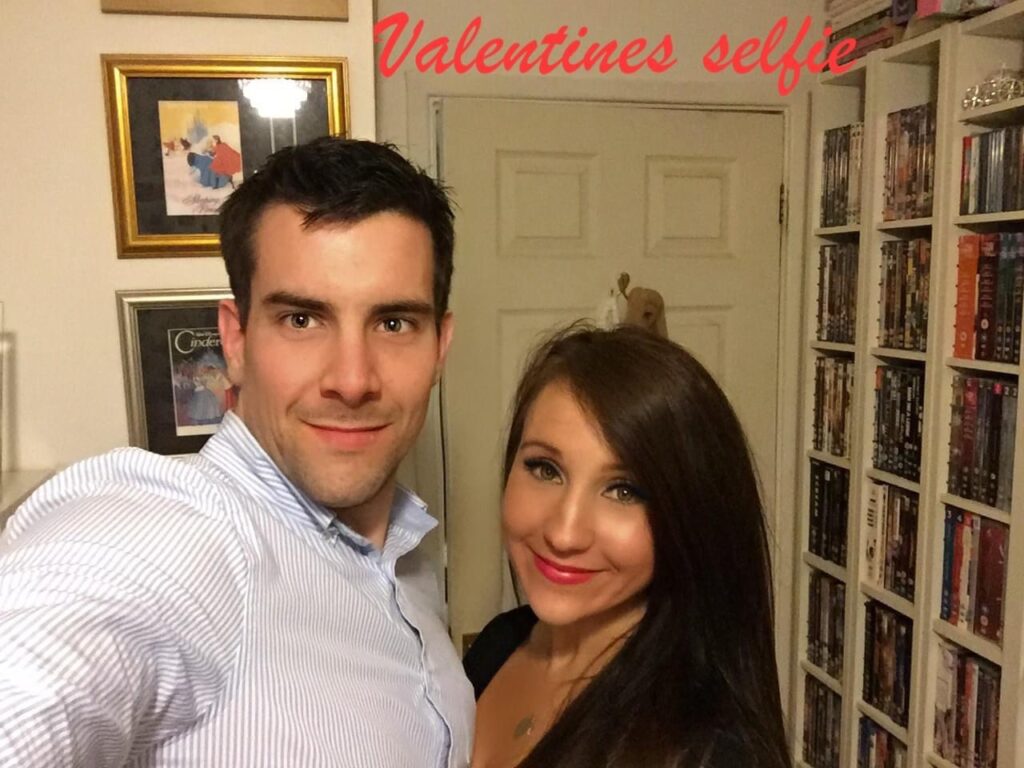 10. Spa weekend away 2016 – So Luke and I had a lovely long weekend at Dunston hall in Norfolk in the May of 2016. We had treatments, used the facilities and had a lovely meal with cocktails. Well as you can imagine I was wondering if this could actually be the moment…. But it wasn't!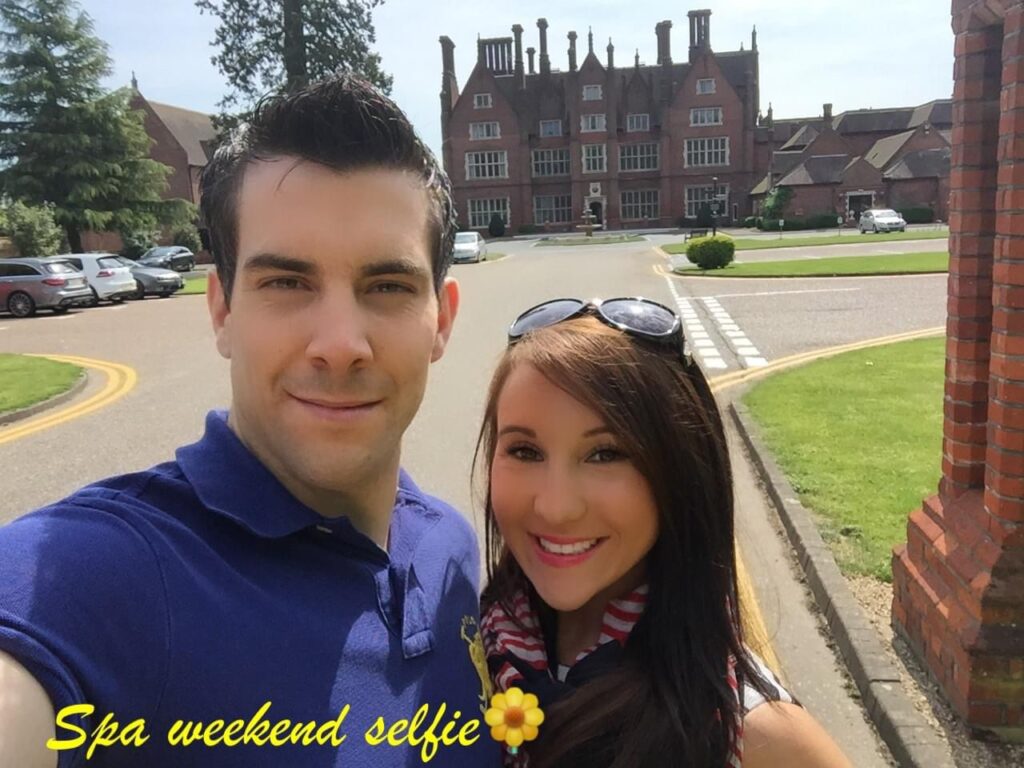 11. My Birthday 2016 – Well it didn't happen last birthday. So I was holding out hope that maybe this birthday trip to London might be the one. Or maybe not!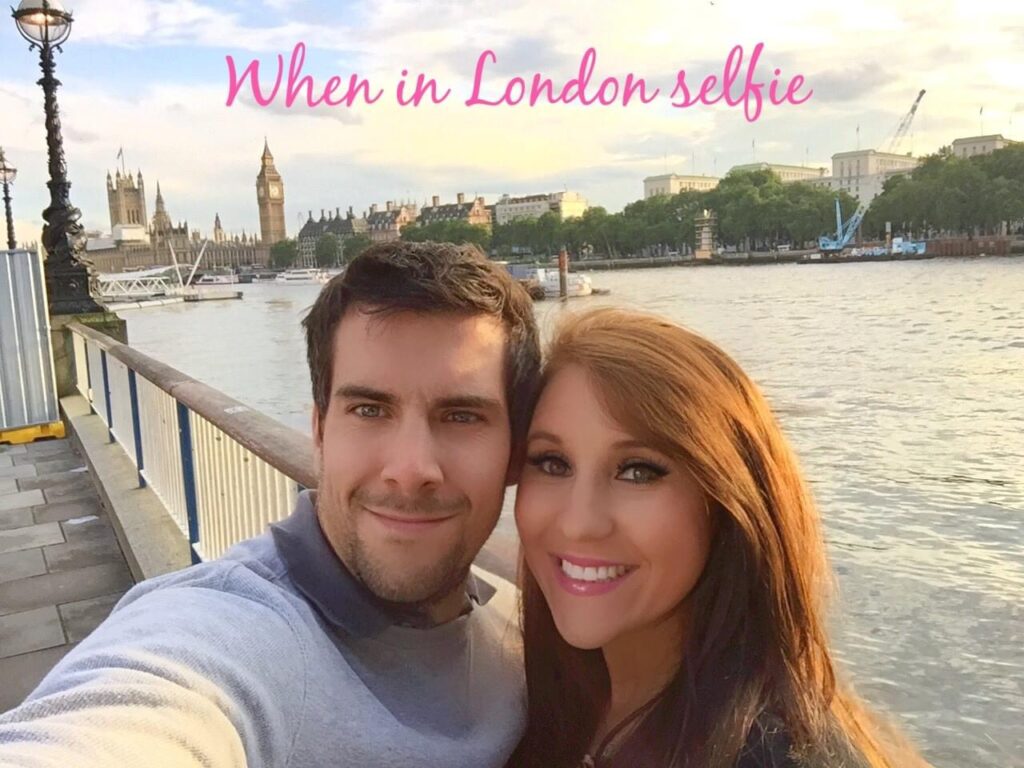 12. Florida 2016 – Heading back to Florida with Luke & my family but also including Lukes mum & dad on this trip!! I mean you'd think that would be perfect right? But no ring on this trip! I should point out that apparently I told Luke that I would hate to get proposed to in Walt Disney World because it's "tacky" and it turns out he took that well and truly on board. I mean WHY I said it is anyones guess! And for anyone who has been lucky enough to have a magical Magic Kingdom proposal, I think it's lovely, so ignore the tacky remark, because not even I know why I said it!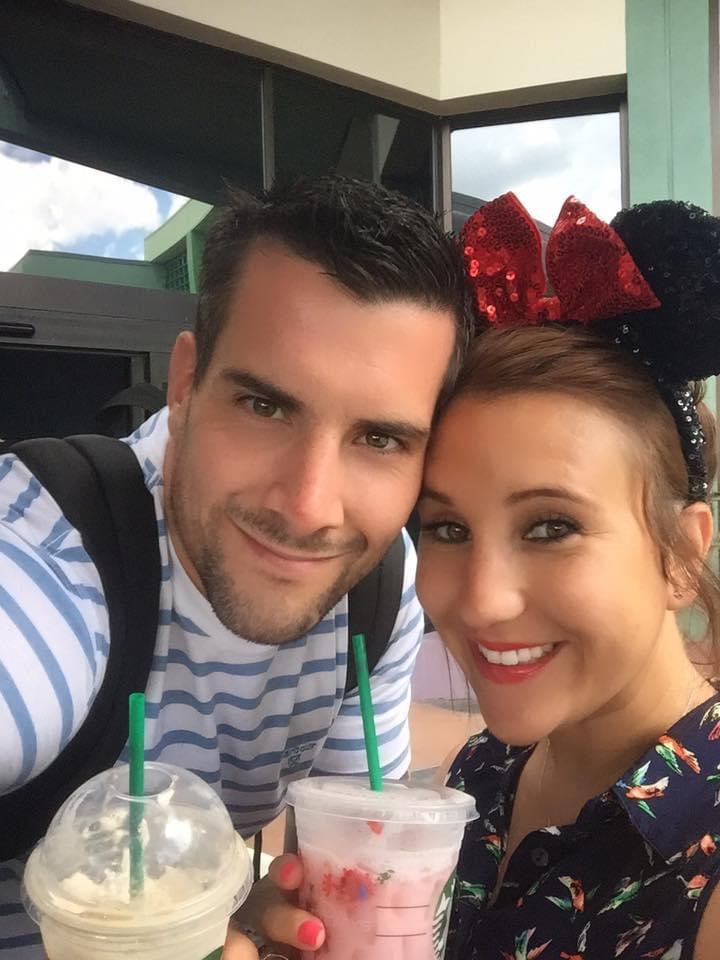 13. Valentine's 2017 – At this point I probably should have given up that the whole proposal thing was ever going to happen. But NO I was holding out for hope!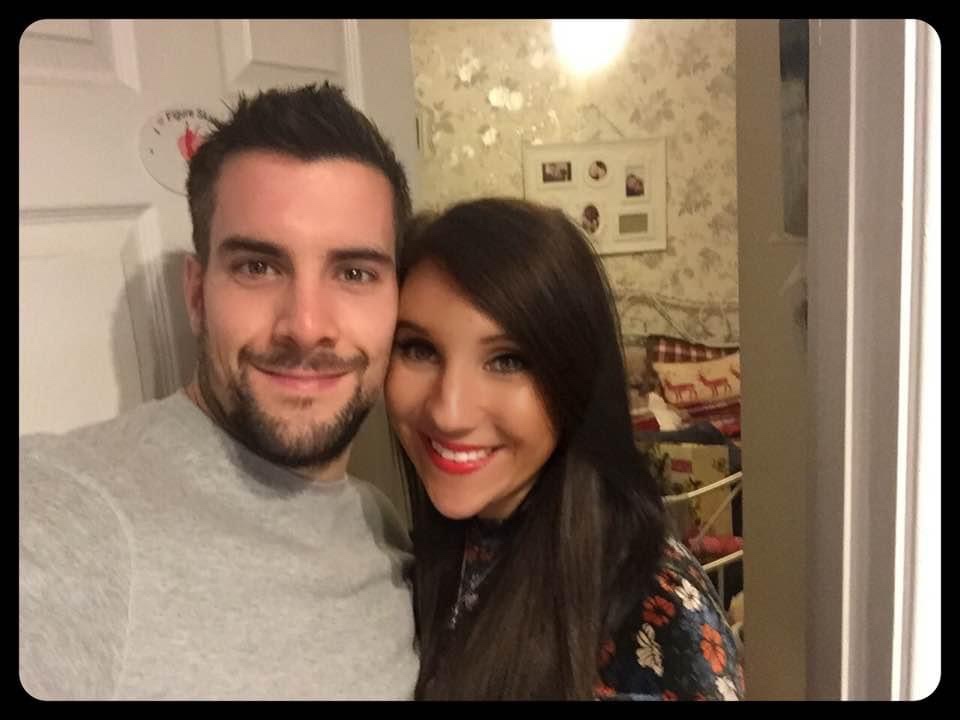 14. Birthday 2017 – I was prepared, lashes done, brows done, nails DONE! A fabulous birthday day out, a show, dinner and drinks. But he didn't drop down on one knee!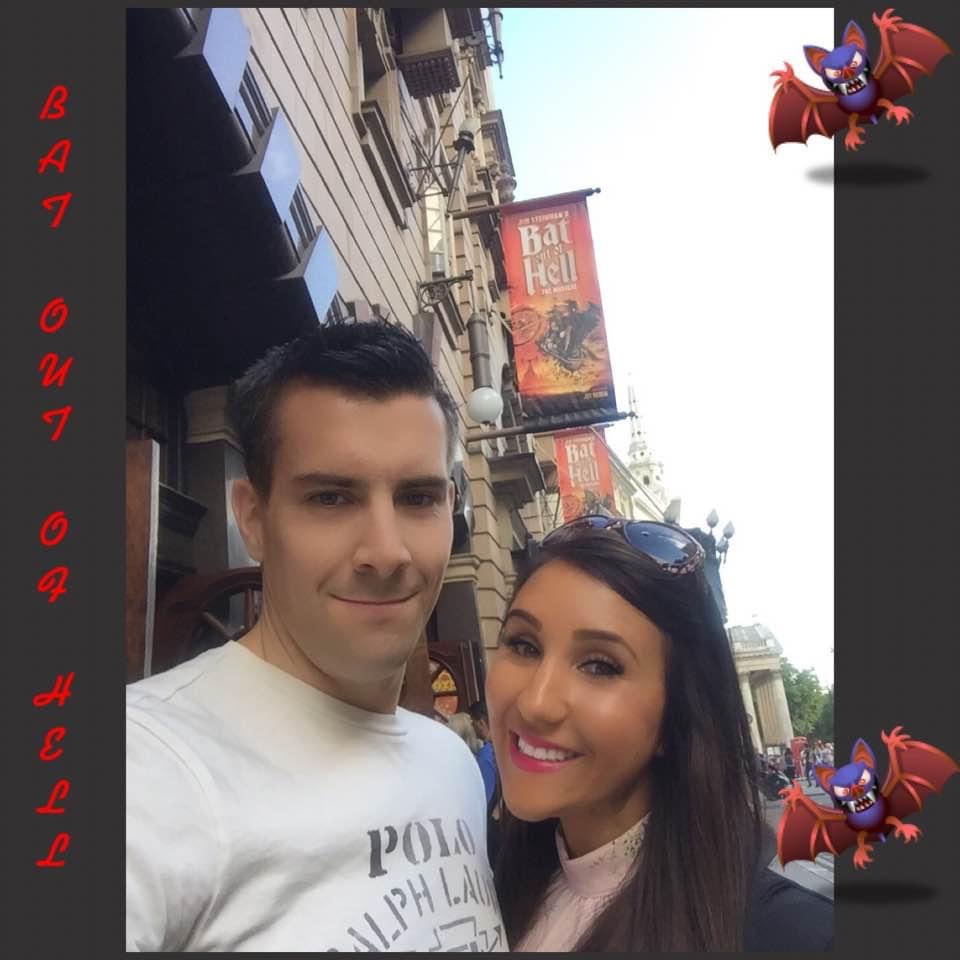 15. Tough mudder 2017 – That one time when I did tough mudder! Yep that time that through bruises and tears I completed that course (just) I put my all into it and Luke was actually really proud of me. So was I wrong in thinking that at the end of the Tough Mudder I might find Luke on one knee ready to make me his fiancé? Instead I got an orange tough mudder headband and bottle of cider and headed back to the hotel room to tend to my bruises and order a nandos!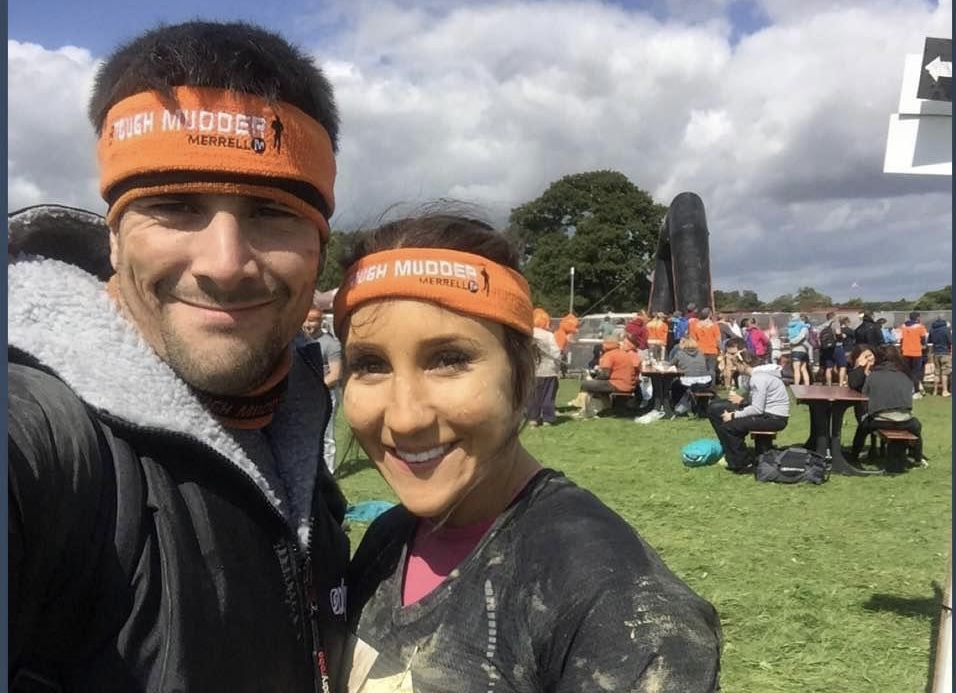 16. Florida 2017 – Mine and Luke's first trip to Florida without having family with us. Luke had even spoken about a few surprises for me along the way. So naturally I was 10 steps ahead already dreaming of the moment. When the surprises were revealed to me (Upgrade on airport lounge, upgrade on hire car & a trip to amazing animals inc in Florida) I mean seriously great little surprises, just not what I was actually expecting.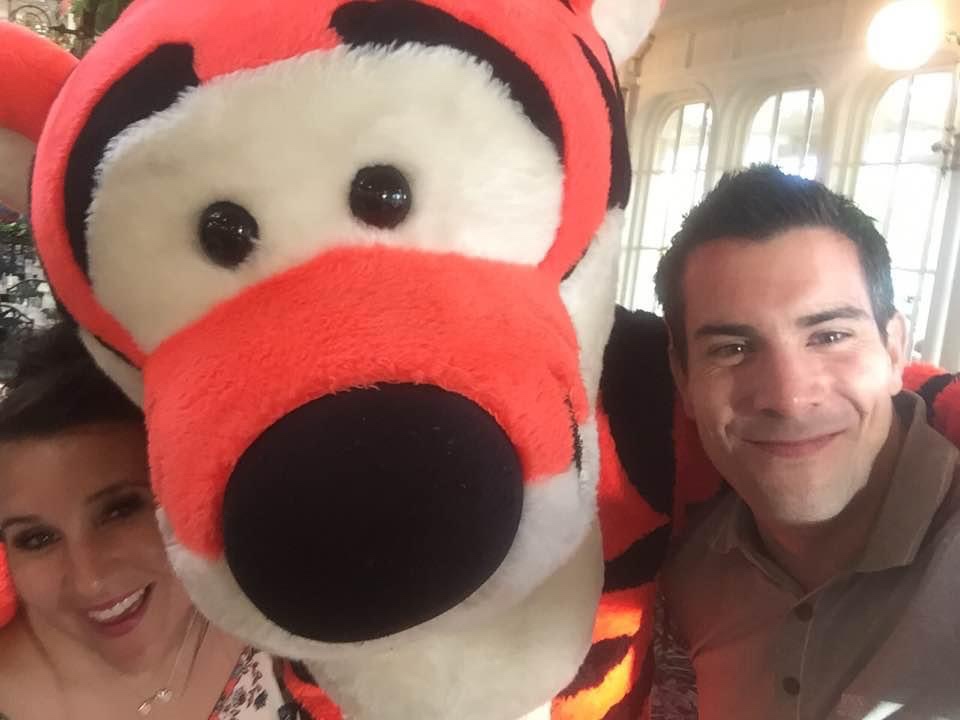 17. Valentine's Day 2018 – I mean seriously a girl can dream, but seriously who was I kidding? Safe to say it didn't happen!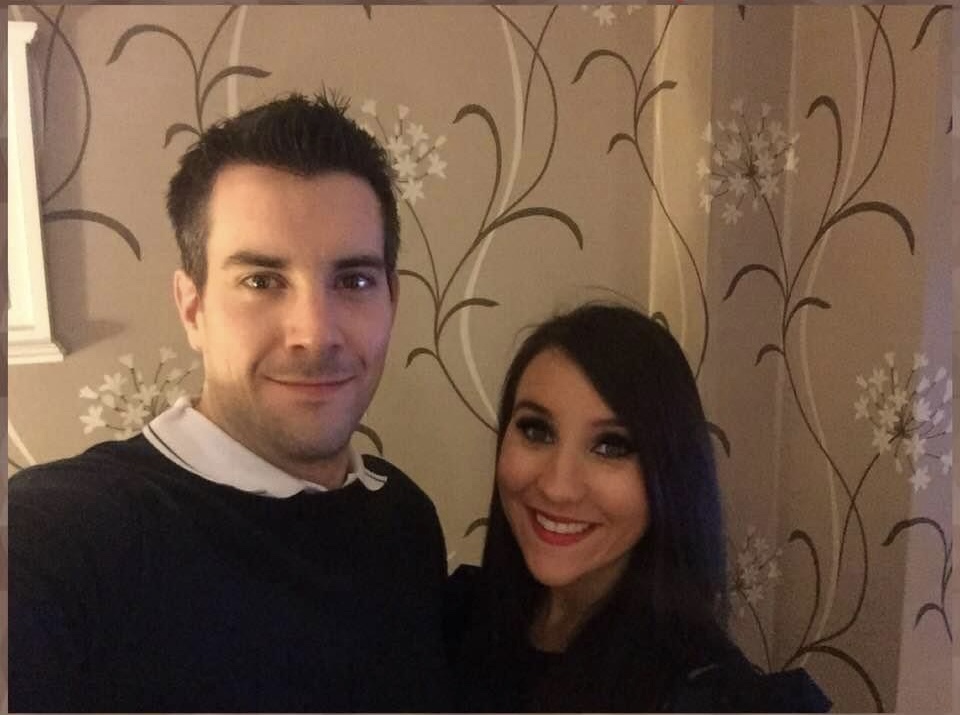 18. Snowdon 2018 – So making it to the summit IS a BIG DEAL! And through rain, sleet, snow and tears I did make it up to the very top! The views were INCREDIBLE and just being in that moment up there was such an amazing feeling. Would it have been a perfectly romantic time for Luke to declare his undying love for me, and to make me his fiancé? ABSOLUTELY! Did he? No …… Instead we took a few selfies and then tackled the long hard stormy walk down the mountain. And to be fair a proposal probably wouldn't have been too great as my fingers swelled up at some point on the climb which gave me chubby sausage fingers, that would have been awkward wouldn't it!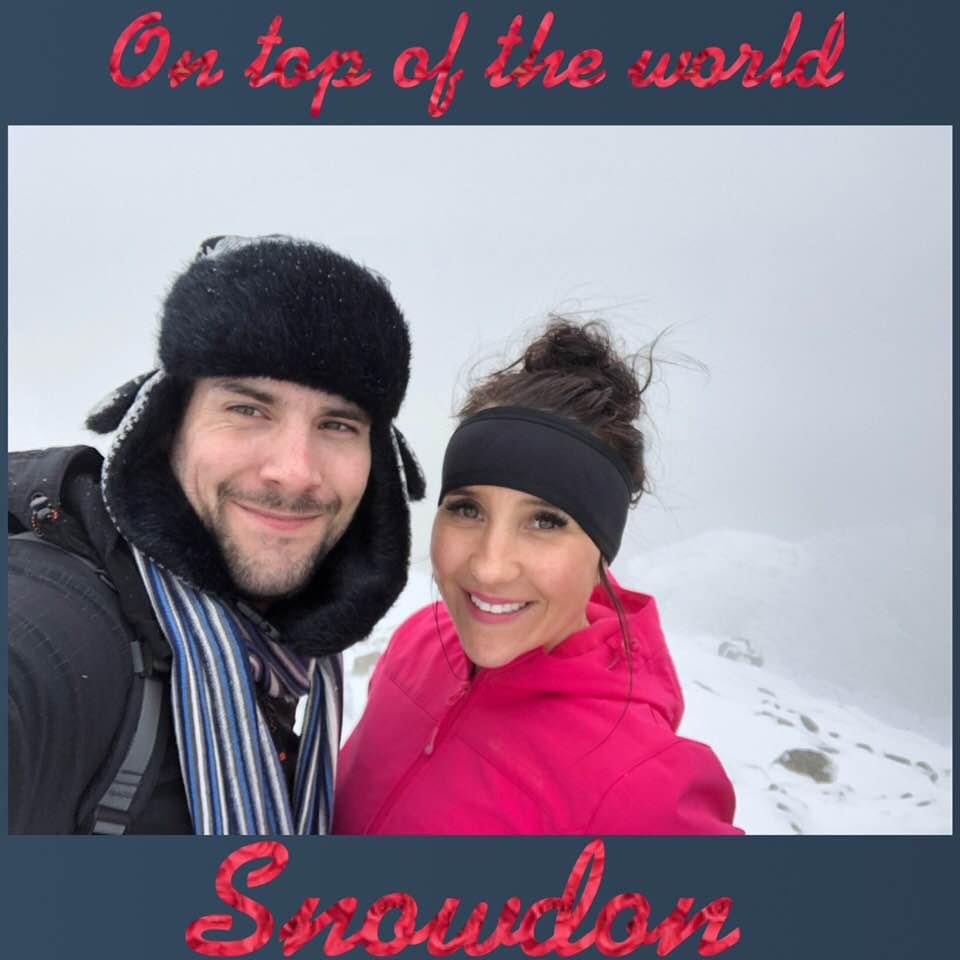 19. Birthday 2018 – I dared to dream, like it's always in the back of my mind, but it didn't happen!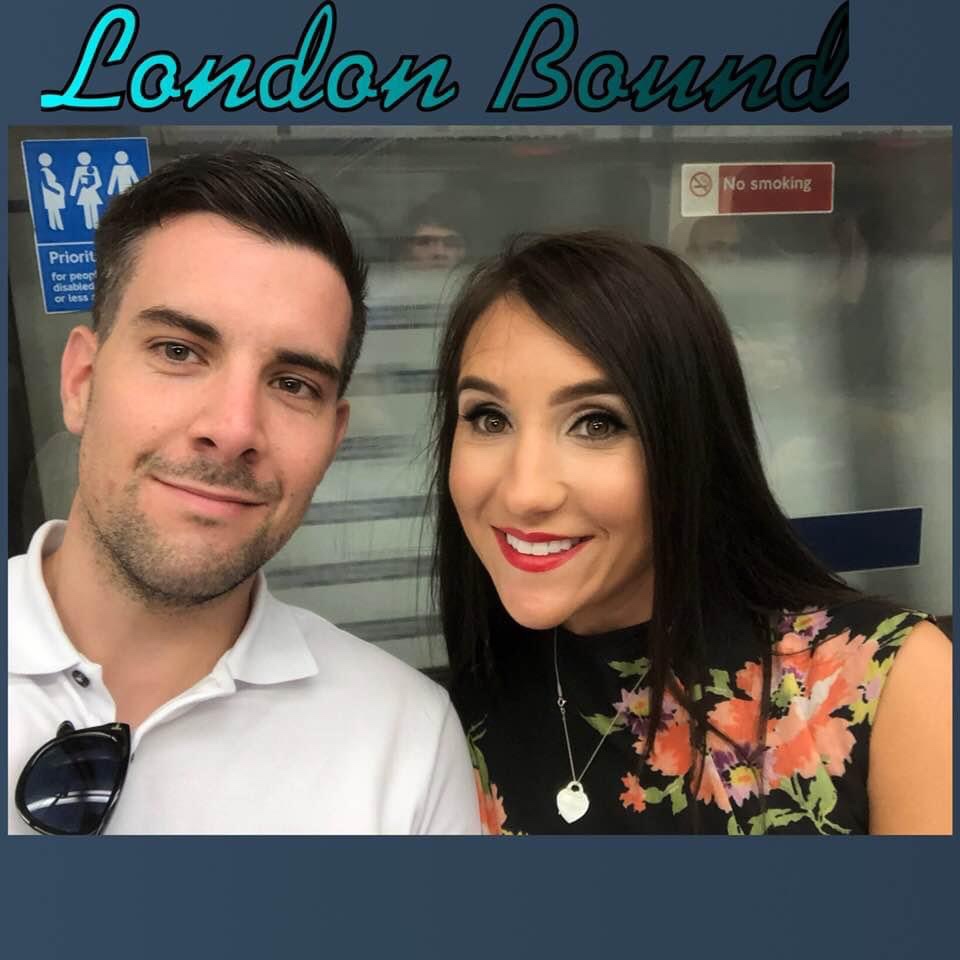 20. Seychelles 2018 – Okay Seychelles, the beautiful, beautiful paradise of Seychelles. I mean it's super dreamy, and the most perfect setting for an engagement! I remember clearly one night going back to my room and finding the most gorgeous bouquet of tropical flowers waiting for me (could this be the start of something) the next night Luke had even booked the most exclusive restaurant in the resort, okay seriously, this IS happening right!! We had a lovely meal and evening, and there was no proposal. I came home from Seychelles very much Not engaged!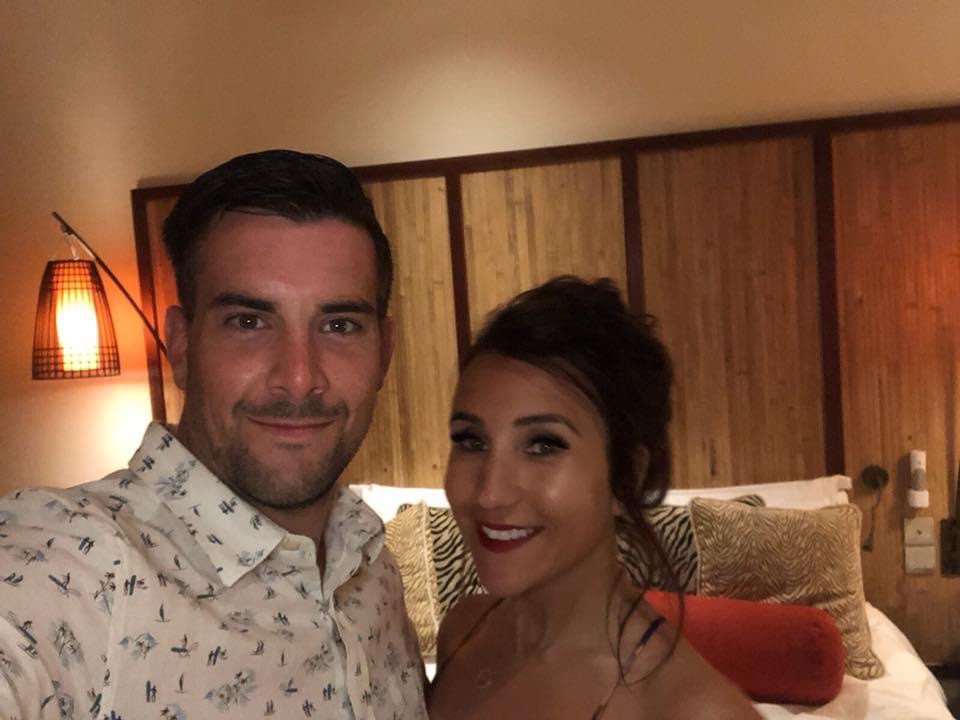 21. Christmas 2018 – Luke & I did some super cute things during the festive season of 2018, so he had plenty of opportunities to get down on one knee during one of my favourite months!! And in case your wondering…… he didn't!!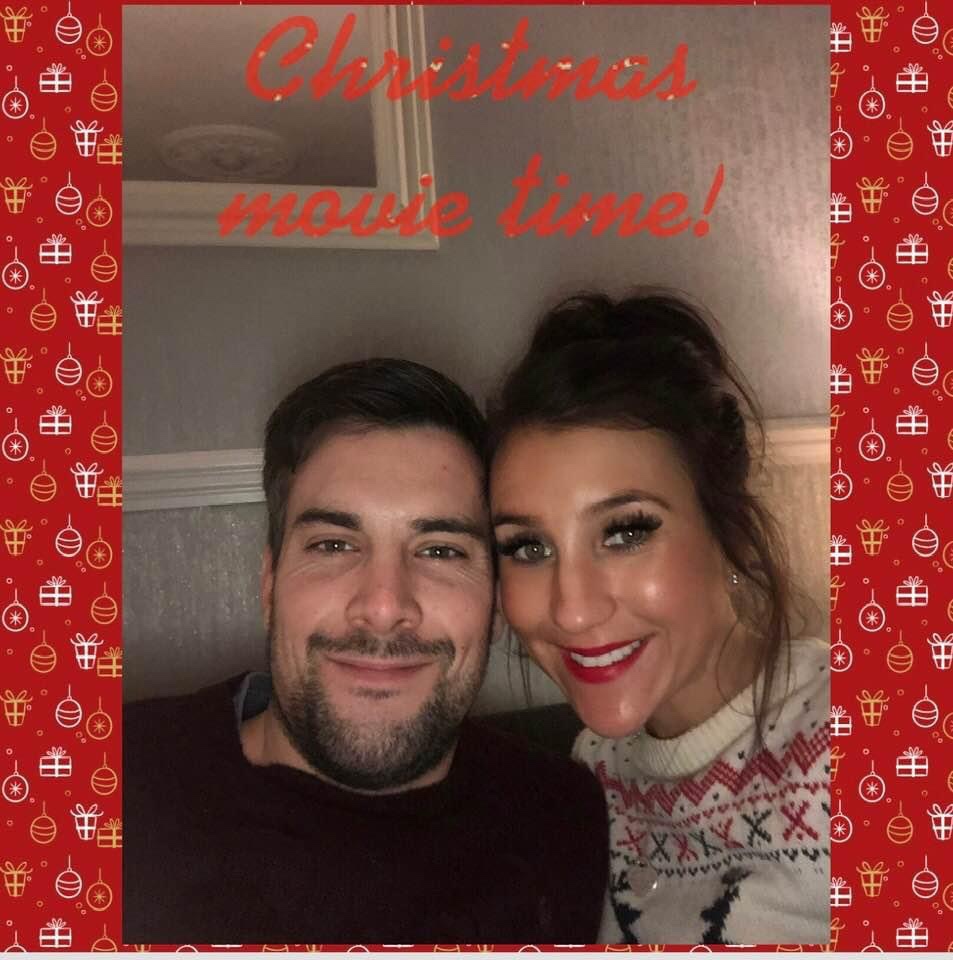 22. New York 2019 – New York New York, I mean what a perfect backdrop for a proposal! Okay yes this was a last minute impromptu trip, but surely Luke could pull it off right? Plus we were going to be there on VALENTINES day!!!! The only dilemma he would have was WHERE to do it, The Empire State, The Rockerfella, Central Park, or maybe even on a romantic horse drawn carriage ride. And let me tell you, I did all those things, and more!! We even took a trip to Tiffany's! TIFFANY'S!! And to be fair I didn't exactly expect him to pop into Tiffany's and buy me a ring, because Luke isn't a Tiffany engagement ring fan! Something to do with the whole clarity, cut and colour thing, which to be fair I have also been told by other people too. And honestly no offence to anyone with a Tiffany ring because I most definitely am a fan! Anyways Luke did buy me a beautiful necklace that matched my bracelet. But I left New York slightly disappointed that I was still just girlfriend status and not fiancé.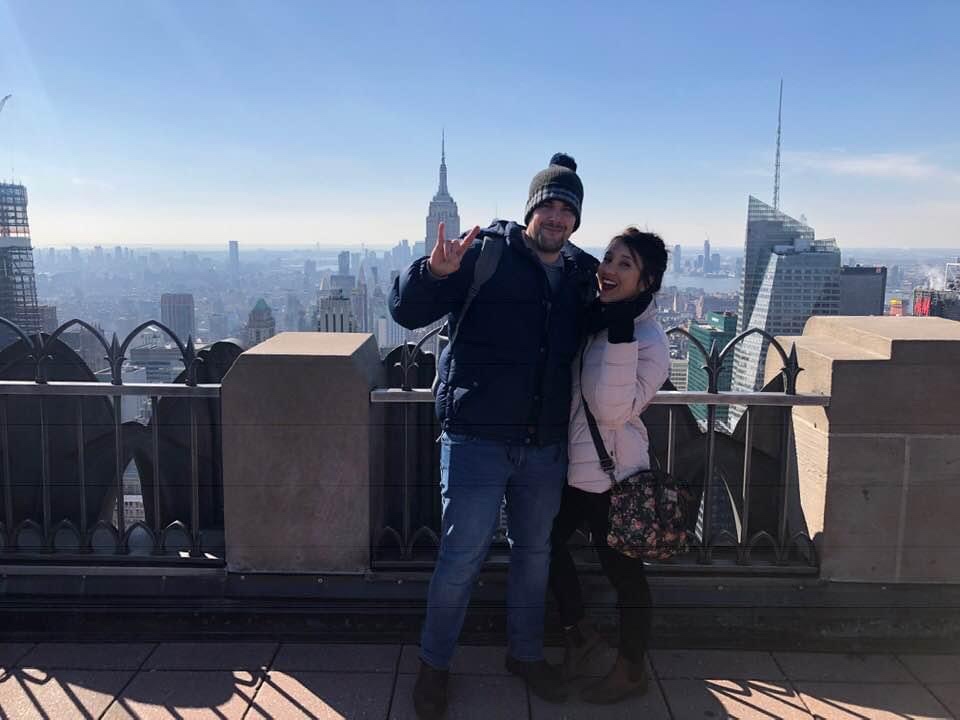 23. Scafell Pike 2019 – Well he didn't get down on one knee at the top of Snowdon so maybe, just maybe he might at the summit of Scafell pike. Or not….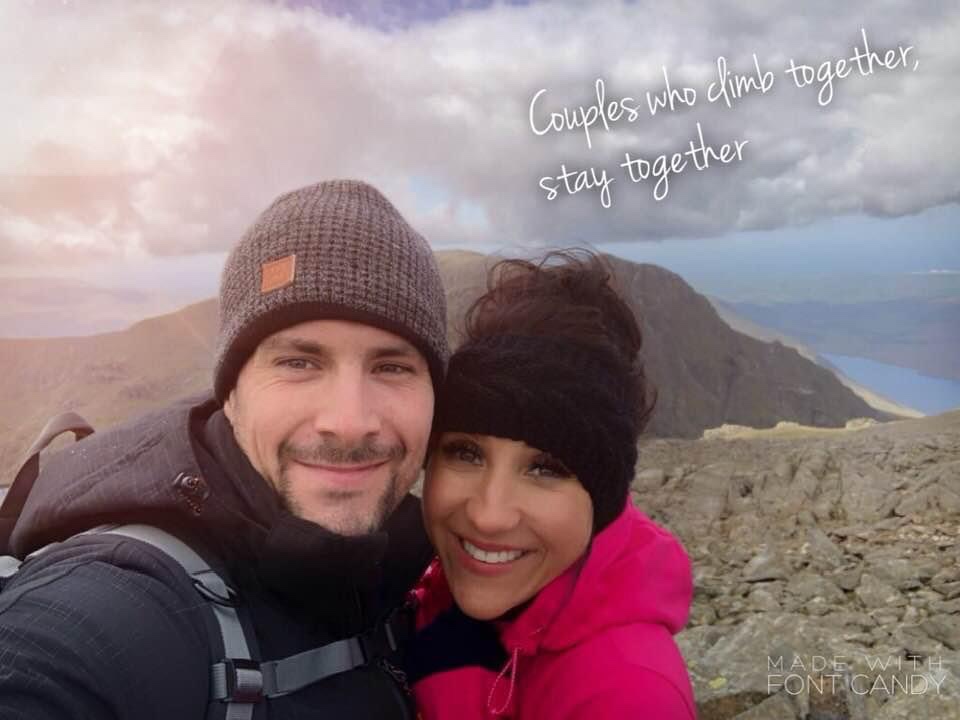 24. Florida 2019 – Off to Florida we went for another family fun trip. I mean was Luke really still taking that whole "I'd hate to get proposed to at Disney" comment seriously? Apparently so, as there was no proposal, nor did I actually at any point think he was going to propose!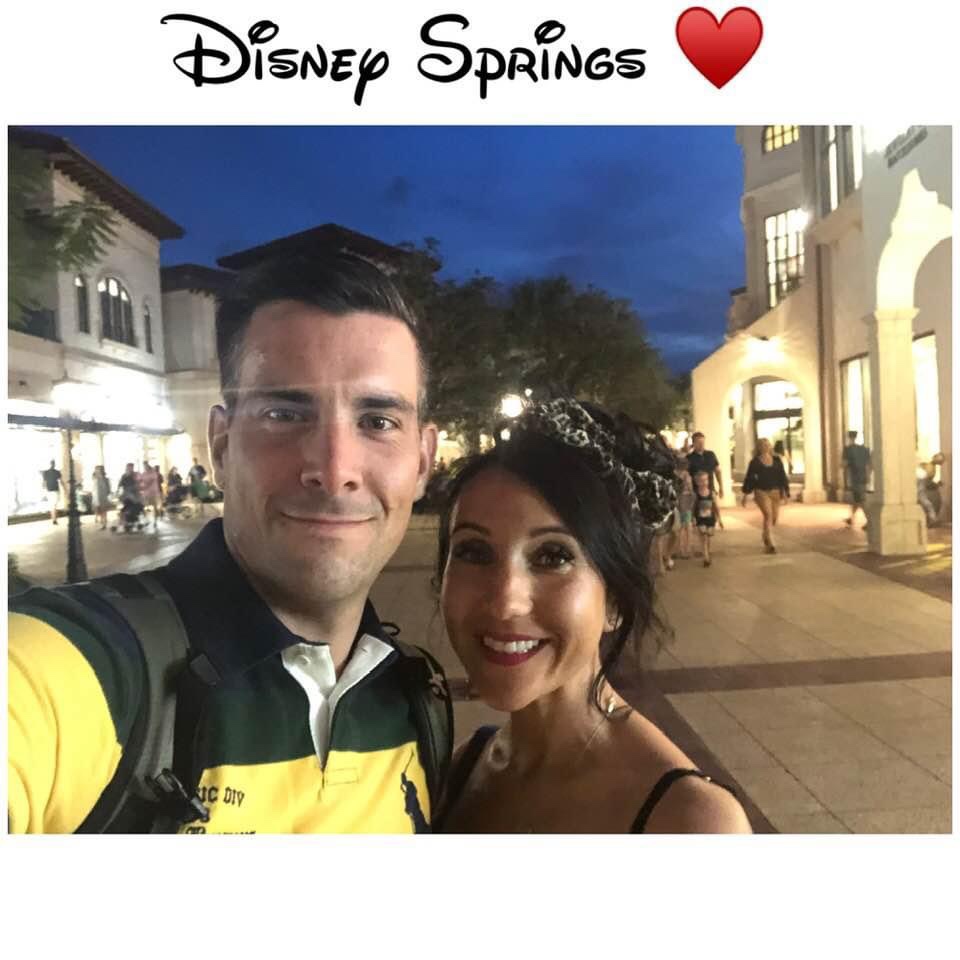 25. Engagement Party 2019 – Okay, so basically Luke was invited to a work colleague's engagement party in the November of 2019. But he told me probably mid October that we were going to this engagement party, so don't book anything for that weekend. We had a hotel booked and I don't know, I couldn't help but thinking there was a bigger plan behind this "engagement party" So the morning of the "engagement party" I got my nails, hair and makeup done especially for the occasion. So you can much pretty imagine my face when I turned up to the party and there was in fact an engaged couple celebrating along with some more of Luke's colleagues!! Even I had to laugh at that one!!! This definitely wasn't my engagement!!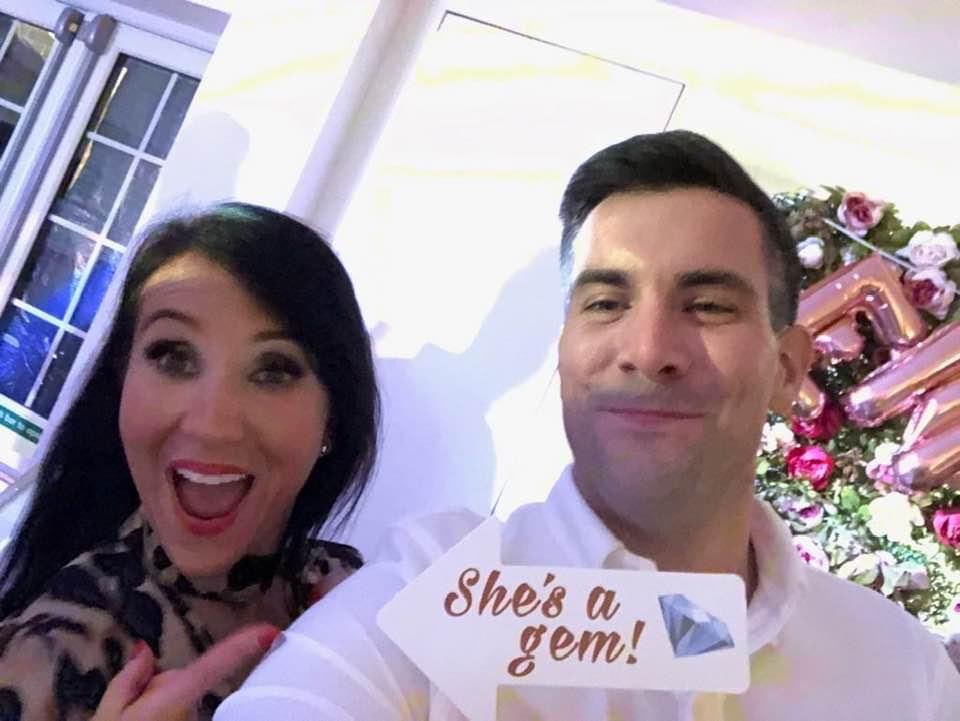 26. Christmas 2019 – I mean yeah, this particular Christmas was pretty special as it was our first Christmas in our first house! So I thought just maybe Luke would think it was special enough to propose. He didn't!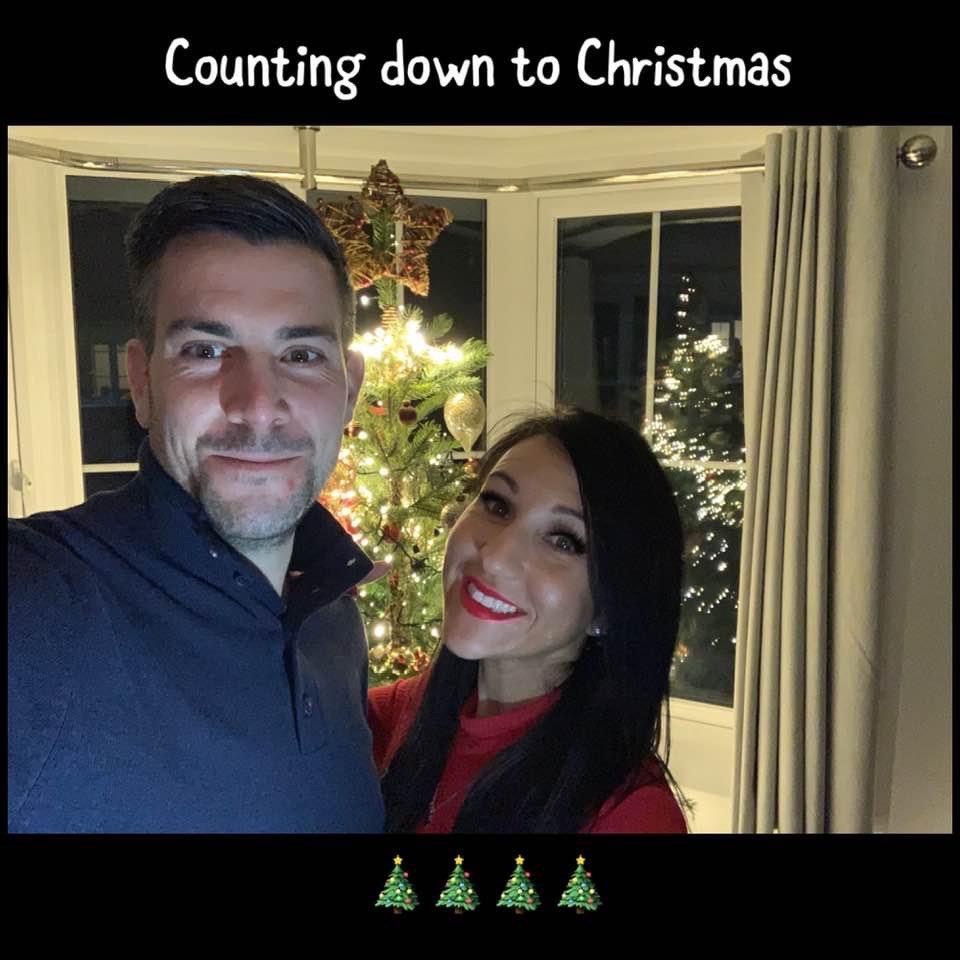 2020 was pretty much a write-off, except Luke managed to pull it out of the bag and completely surprise me by taking me away and getting down on one knee. So despite the many (many, many, many) times that I thought Luke was going to propose to me, and despite the all the times that I felt a little disheartened that he hadn't. He chose his moment perfectly, the location, the season and the ring. Luke and I sometimes sit and laugh about all the times that I thought he would do it, and yeah it is pretty funny now, but at the time it wasn't!