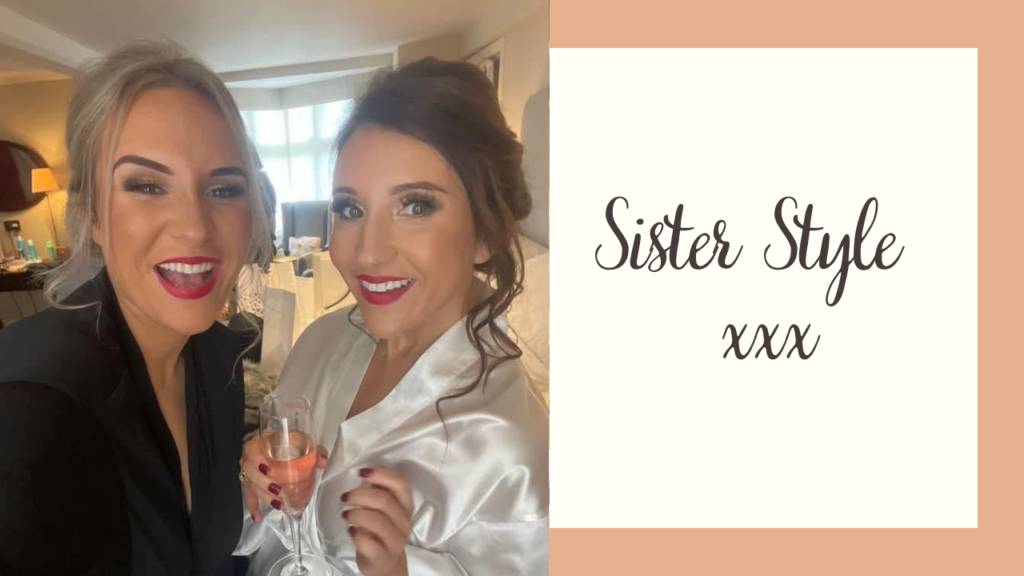 Time for something a little different – I have teamed up with my beaut of a sister to bring you "Sister Style" the brand new vlog where we sit, and chat and discuss everything and anything, but for now are focusing on all things wedding related!
The reason behind the vlog is that with both us getting engaged within just over a month of each other back in 2020, we spent many evenings going through YouTube trying to find different vlogs on wedding planning. Unfortunately we found none! Although we did watch many videos of actual weddings from getting ready in the morning, to the speeches and first dance, all lovely but not the informative Vlog that we were looking for.
So now I'm a married a girl and my sister is very much in the planning mode for her 2023 wedding, we thought it was time to stop the searching and start our own informative wedding vlog!
Eventually we will cover more than just weddings, but weddings is a pretty solid place to start!
The plan is to cover everything in as much detail as possible, from picking bridesmaids, to wedding dress shopping, and from venues to suppliers and all the bits in between.
So please click the link and check us out Click here
Weddings not your thing? Then I also have my own lifestyle Channel so head over and check out some Disney travel vlogs! Click here