I have been married for almost 4 weeks now, and let me tell you, Wedding day blues are really an actual thing (who knew!) but they are, and I am really suffering with them (still) . I wish that I could go back to that one magical perfect day in my life, and do it all over again! With the exception of a few tiny details I wouldn't change a single thing. From start to finish it was dreamy and literally everything I had ever wished for and more.
The sun shone bright, the rain stayed away and although it was cold and very windy I will take that any day over grey skies and a down pour!
So with a few posts sitting in my draft folder to write up and publish, here is my first one dedicated to the wonderful Holkham Hall – Our wedding venue.
I had been very good at avoiding the name of where Luke and I were getting married during all of my blog posts prior to the wedding by simply referring to it as "our chosen venue" But of course now the wedding is all over (sad face) I can now talk about the very stunning Holkham Hall.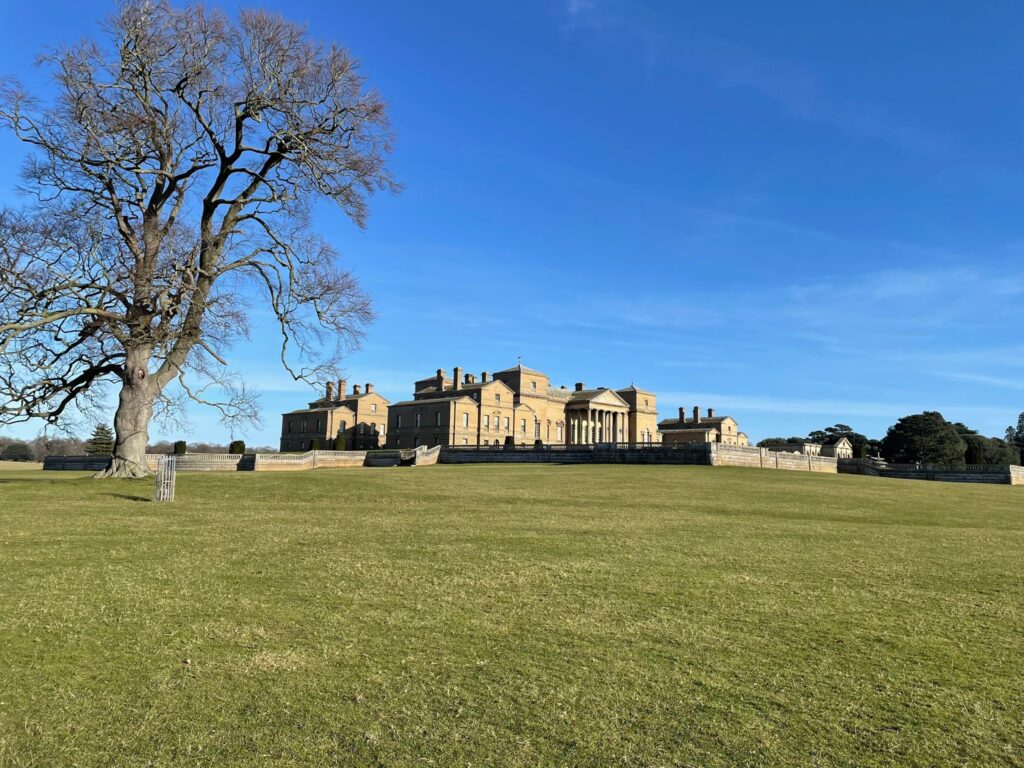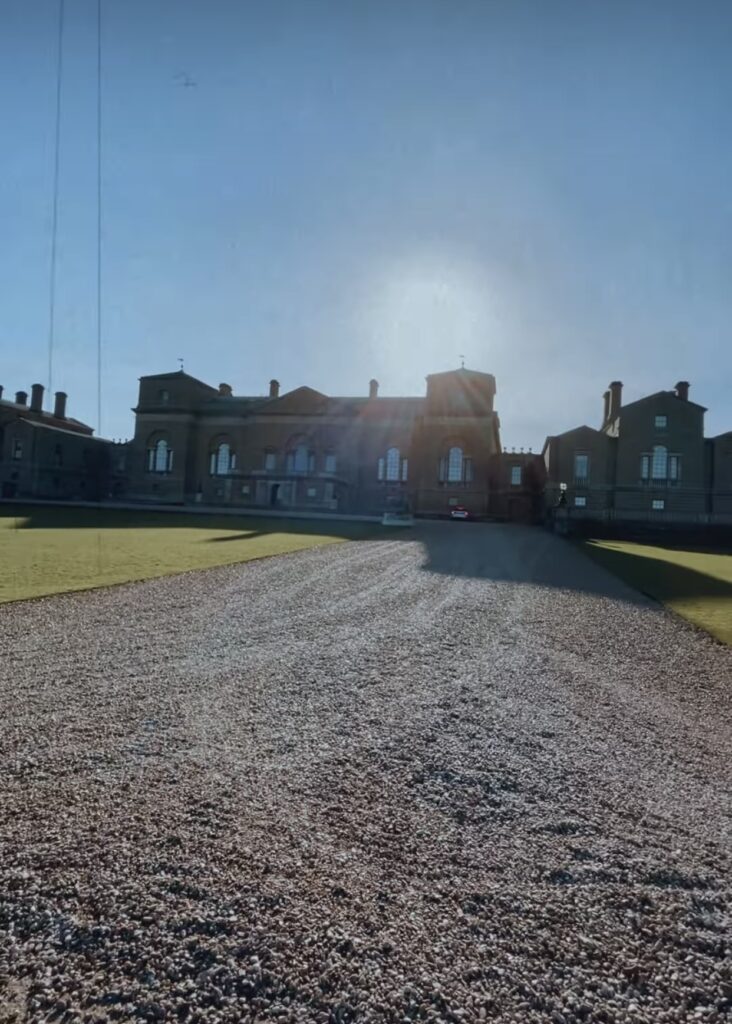 Holkham Hall is a gorgeous 18th century country house located adjacent to the village of Holkham near Wells-Next-The-Sea Norfolk. Luke and I had never heard of it before, nor had we ever visited that part of Norfolk.
In fact we came across it simply by chance, after sitting down night after night during lockdown last January (2021) watching so many YouTube videos of different venues, trying to whittle down a list of 6 that we could visit once restrictions were lifted. We were having very little luck, and really not getting a vibe from any, that was until Luke stumbled across a tour of Holkham. Apart from the obvious WOW factor, we actually enjoyed a very informative virtual tour of the grounds and the actual hall, which was more than any other venue (on YouTube) had given us so far.
We organised a telephone call with Belle one of the wedding team towards the end of January who answered some questions of ours and went into a little more detail about the venue and different wedding plans on offer. By the February we had put down a deposit securing our winter date of January 29th 2022.
It was another 2 months before lockdown restrictions were eased and we were able to go and view Holkham and have an actual tour.
It really was such a surreal moment visiting the place where I would marry Luke my partner of at the time almost 8 years. It just didn't feel real, I had to keep reminding myself why I was there!
The grounds surrounding the estate are beautiful, with herds of deer roaming freely, and stunning scenery.
The hall itself is equally beautiful and boasts a very regal jaw dropping marble room, which is beyond perfect for a wedding ceremony. However it was important for both Luke and myself that we got married in a church, which lucky for us was in the grounds of the estate!
St Withburga church sits proudly on the hill in a remote corner of Holkham, and is only about a mile away from the main hall itself. As you can imagine it's a beautiful building both inside and out, but extremely cold in the winter months. And there is the small matter of the smallish hill you need to walk up to get there. Thankfully my wedding car made it up the hill, unfortunately I can't say the same for the bridesmaids transport which saw them all having to get out and walk (seriously, thank you for not raining on that day) The church is very picturesque and was everything I wanted in a church (if that makes any sense at all)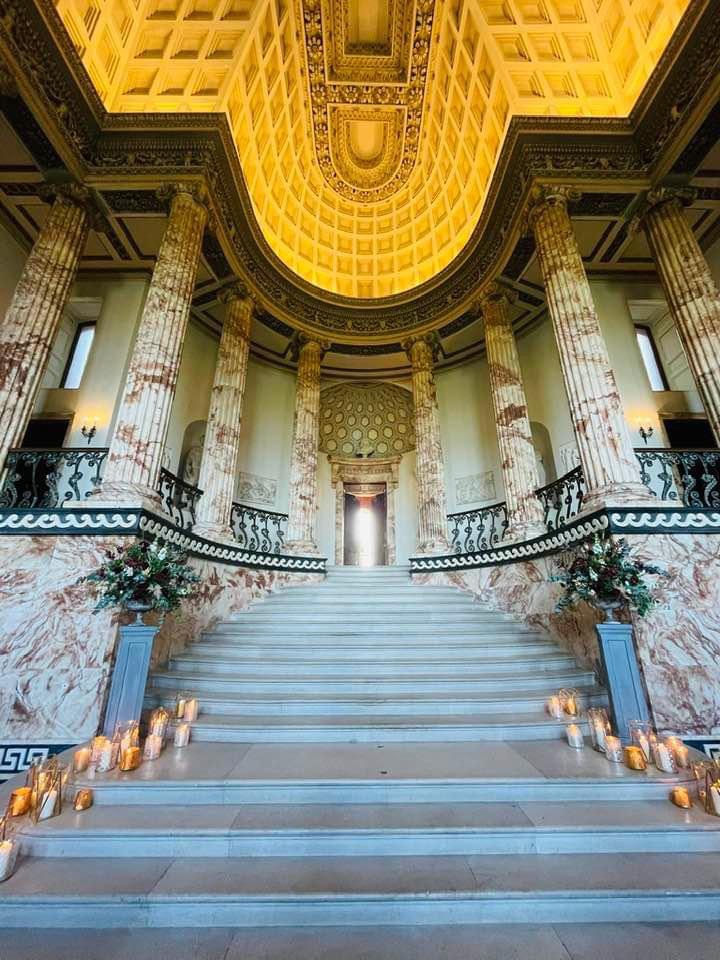 As Luke & I live 2 hours and 30 minutes away we did have to attend church once a month starting in the June 2021. And although I struggled with the 6am starts on a Sunday morning, it really was such a small ask of us, to allow us to marry in the beautiful church. We even enjoyed getting to know the regular attendees who made us feel so welcome. We were invited to stay for drinks and nibbles after one particular service in the Autumn which is where we both met Lord & Lady Leicester (of Holkham hall) and my goodness they are two of the nicest people you could possibly meet.
And how could I not mention the wonderful Brenda Stewart who married us at St Withburga, such a lovely lady, with a manic work schedule who always found time for us.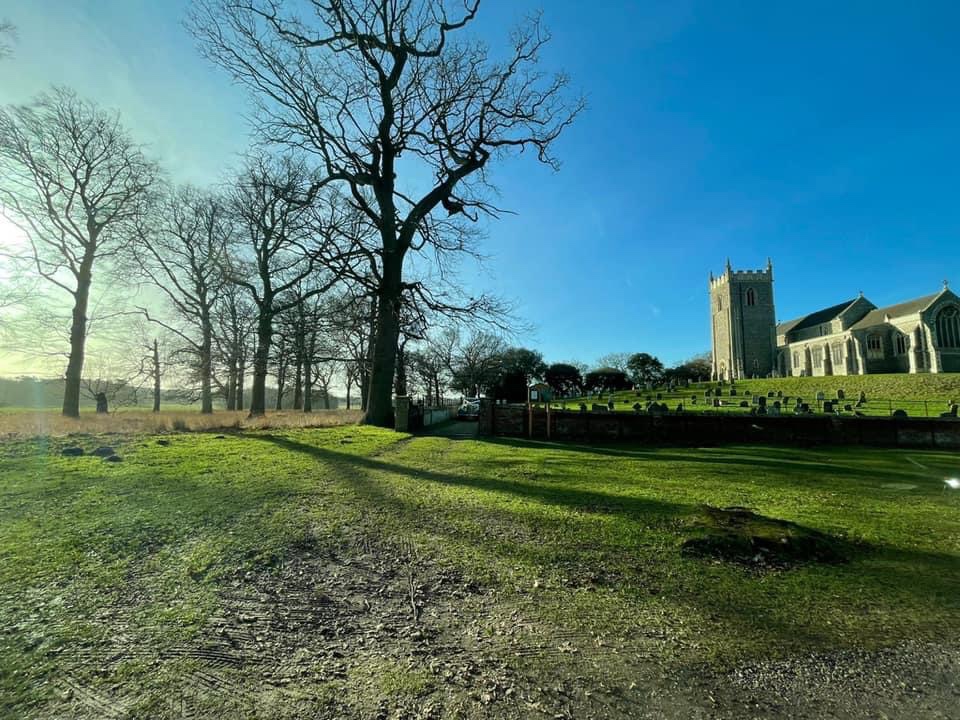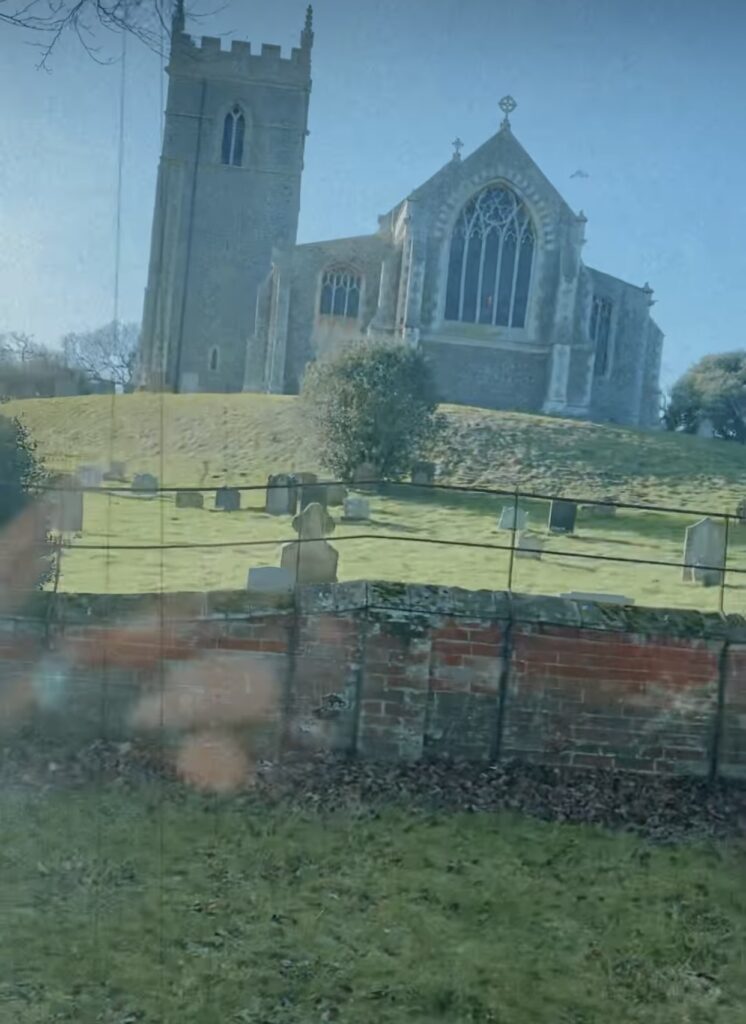 Our conclusion after our tour had ended – Holkham hall certainly did not disappoint, I mean honestly how could it!
Stunning in every single way, it had the wow factor for sure. And even though prior to getting engaged I was always sure I wanted a barn style wedding, my mind was certainly changed once I had seen Holkham.
Admittedly being completely honest there were times after we had safely secured our date, that I wondered whether we had made the decision too quickly and should we have viewed other venues, and even at times I did wonder if that was the right venue for us! But I think it was only natural to have some doubts, after all it is an extremely big decision to make, and you do have to be sure that it's the right one.
Fortunately it was and I have no regrets and no doubts whatsoever, yes maybe I could I have viewed a few more venues but I highly doubt any of them would have matched up to what we had.
Holkham hall really is an extremely special place, it's beautiful in all seasons, and I should know, seeing as I have visited in spring, summer, autumn and winter. It just never fails to completely impress me.
The building and the surrounding grounds are so grand, they are almost royal looking.
We have had so many good, positive comments on our venue from our wedding guests, they all loved it so much, with a few commenting on how "royal" our wedding seemed – well I'll take that any day!!
Holkham Hall will forever hold such a special place in my heart. The place where I said "I do" and became Mrs Kendal.