Is hen do blues a real thing? Because if it is, I definitely had it!! I can't believe it's all over, done, been and gone! I wish that I had (had) a hen do week instead of a weekend.
I was going to do a really in-depth hen do post, but then decided instead that I am going to keep it simple. It was my weekend spent with amazing people who I truly care about and enjoy spending time with.
Instead here is just a small glimpse into my insane weekend.
Firstly the amount of planning and effort that went into making the weekend so amazing and memorable was partly down to two special girls – my maid of honour Lora and my matron of honour Emma. They are the girls who know me the best and knew exactly what I wanted.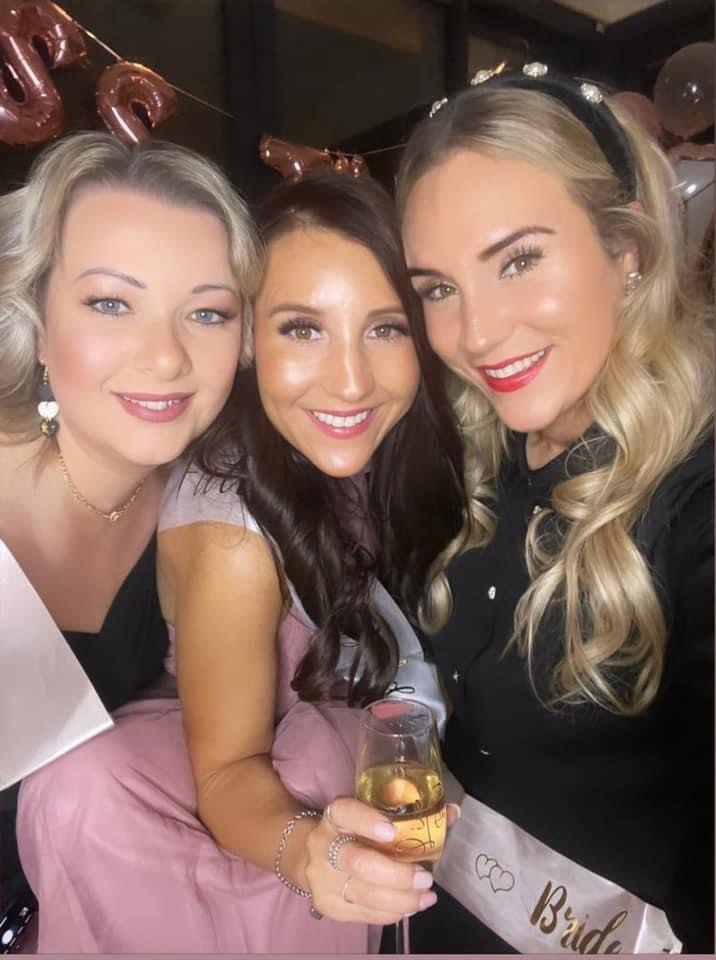 From what I've heard the hen do planning started way back in late February early March of this year, my sister is so like me at times, we both love to get stuck in and get planning! I also know that planning had been stressful at times, but I know from planning my cousins hen party that stress kind of just comes with the title of maid of honour.
The whole weekend was kept a complete surprise, no one dropped even a tiny hint, and I have to say I was very impressed that everyone managed to keep it under wraps, as I can be a very inquisitive girl at times.
With everything being kept very secret, I had no idea on where I was going, how long I was going for and more importantly what I should pack! Luckily that was of course covered and I received a cute poem 2 weeks before the weekend giving me a few hints of what I would need to pack, and a little guide on what should be worn over the weekend.
My road trip started at 2pm on Friday 26th November, travelling down with a few of the lovely girls, they didn't give me any clues as to where we were heading, I just got in the car and we drove for what seemed like forever. In fact it was only about 4/5(ish) hours although we did hit traffic! Luckily there was lots of good chat and laughter in the car which made being stuck in traffic far better.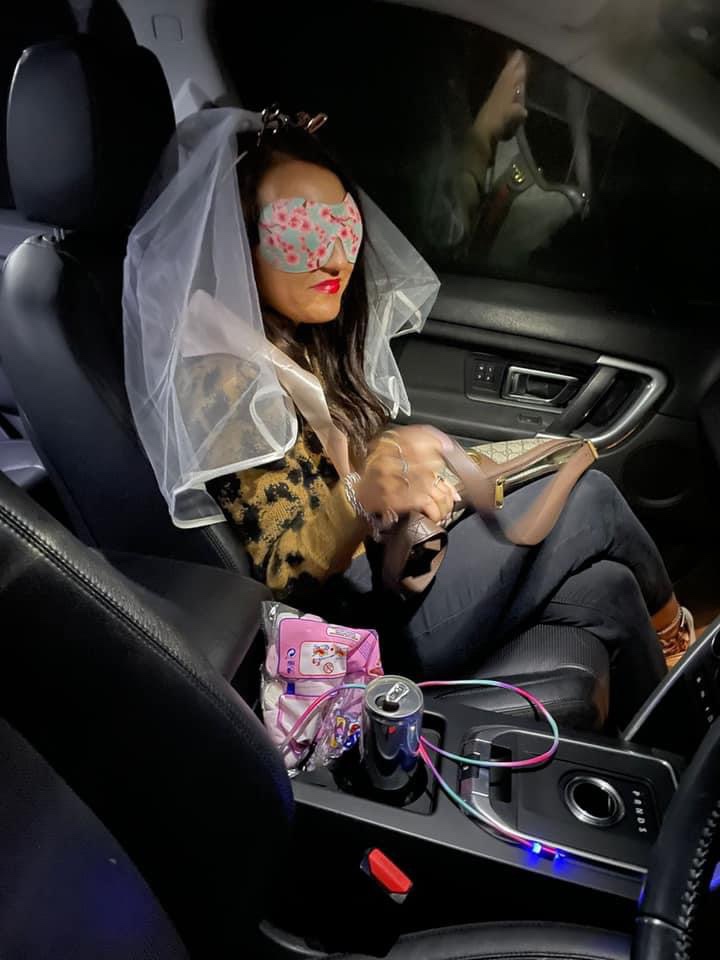 Arriving quite late to my destination and in the dark I was pleasantly surprised to find myself in Somerset, staying in the most stunning house, I had seen in a while!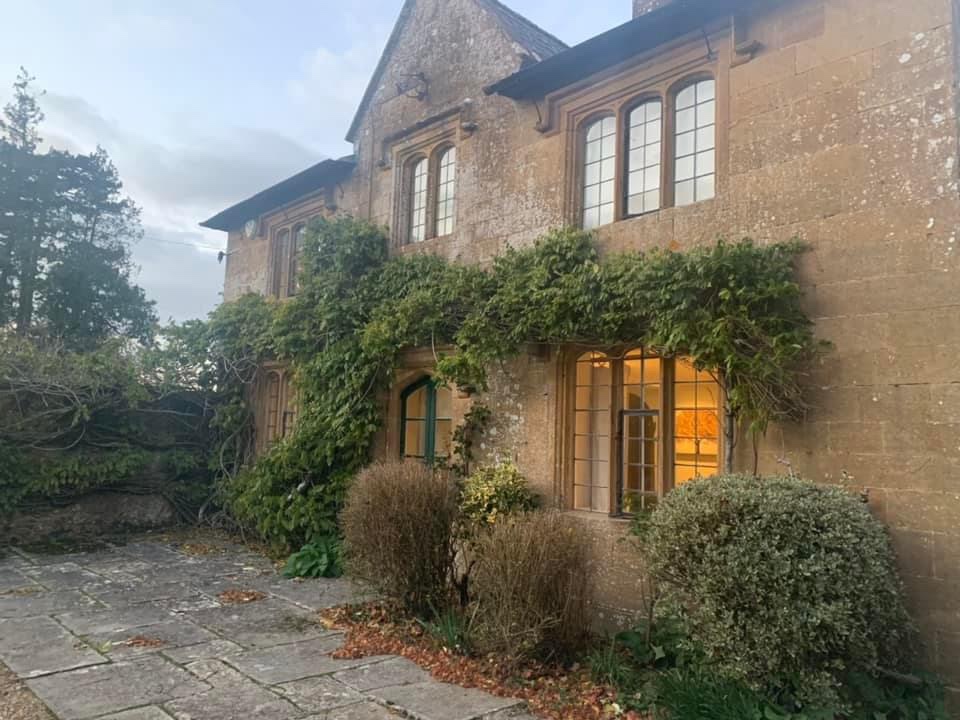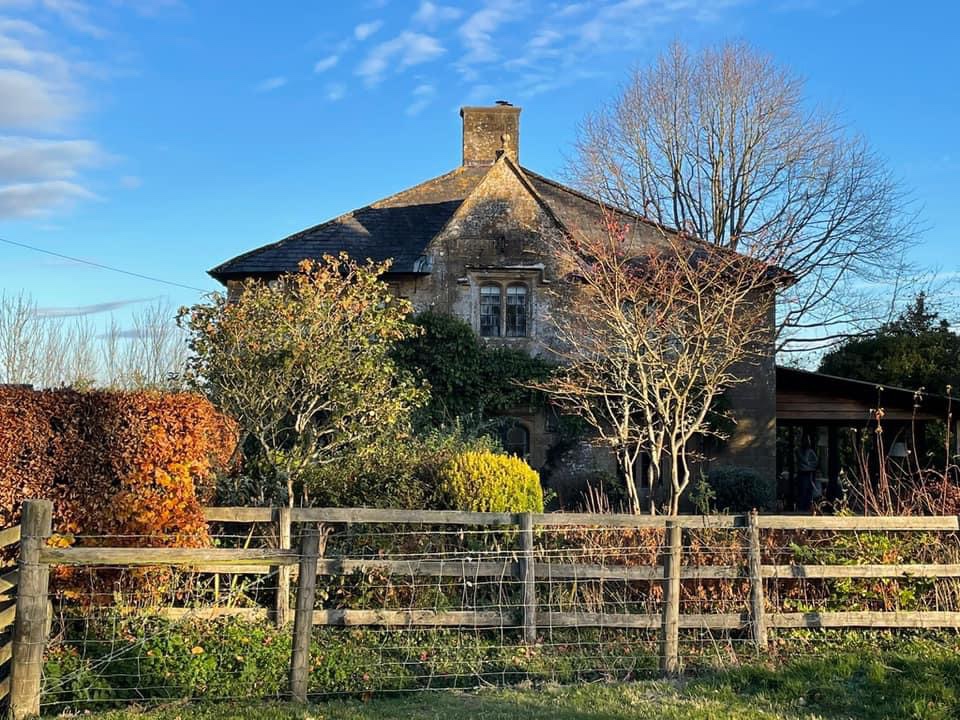 It may have been late into the evening, but my amazing hen do girls got the party started straight away, made sure the drinks were flowing and the music was on!!
Whilst Friday night was cocktail making, games a gorgeous grazing table, dancing, getting pretty merry, and and lots of giggles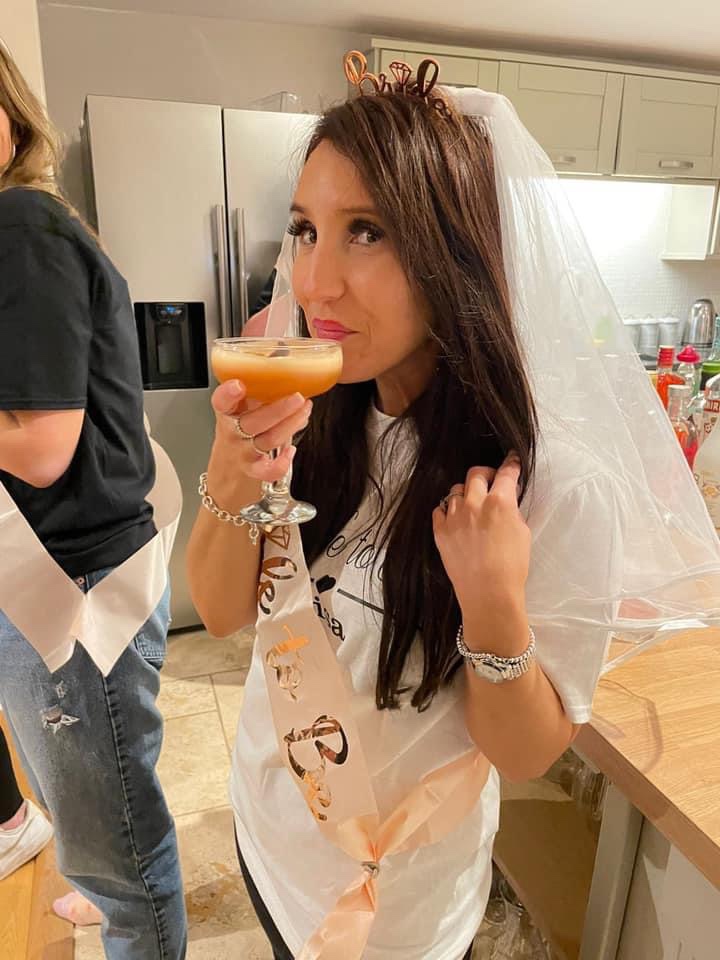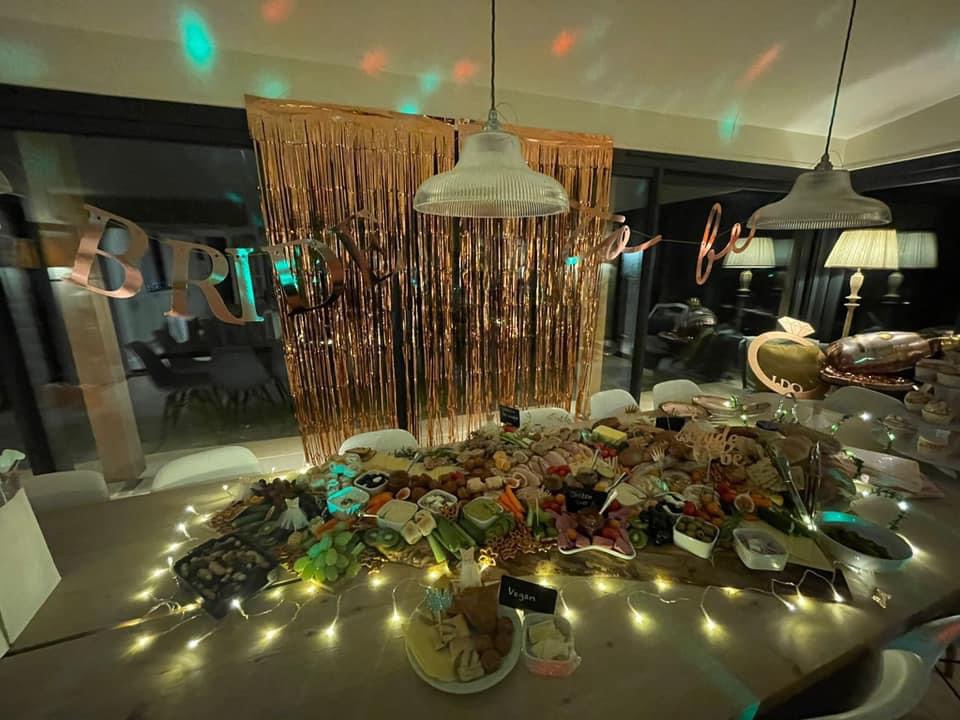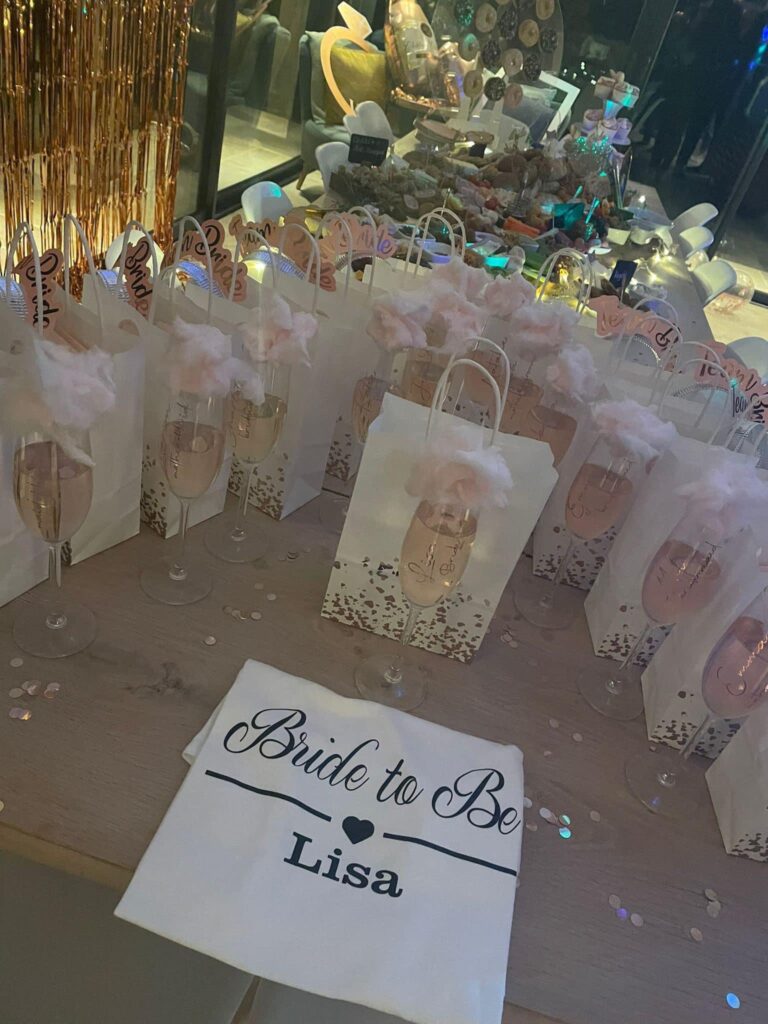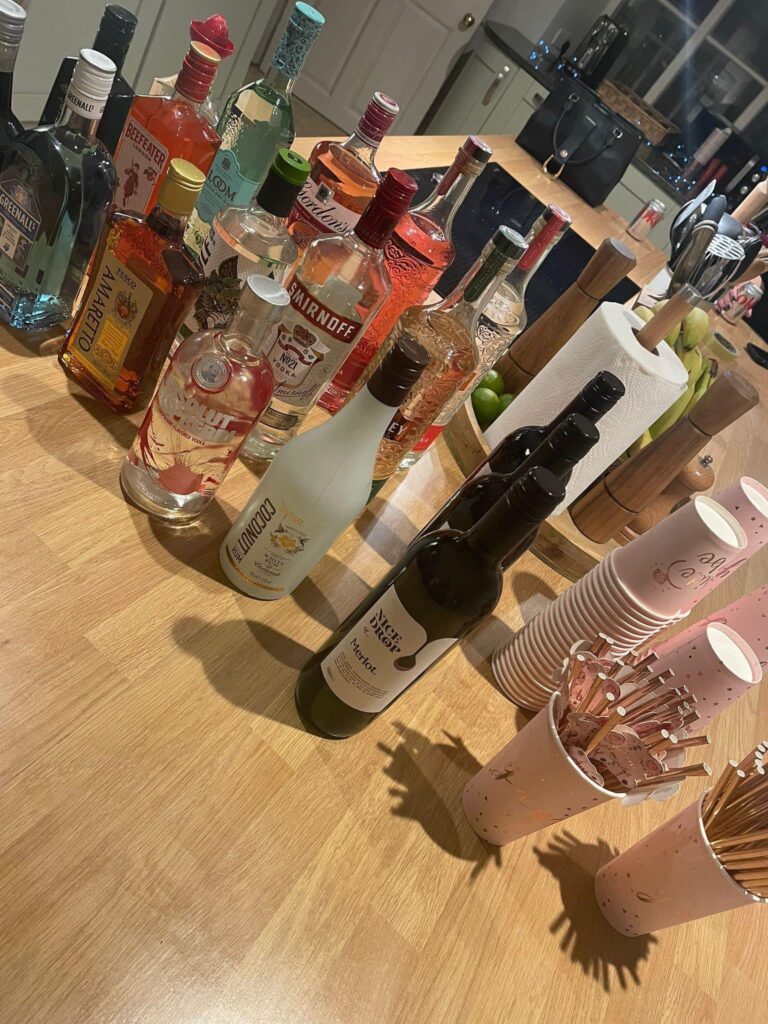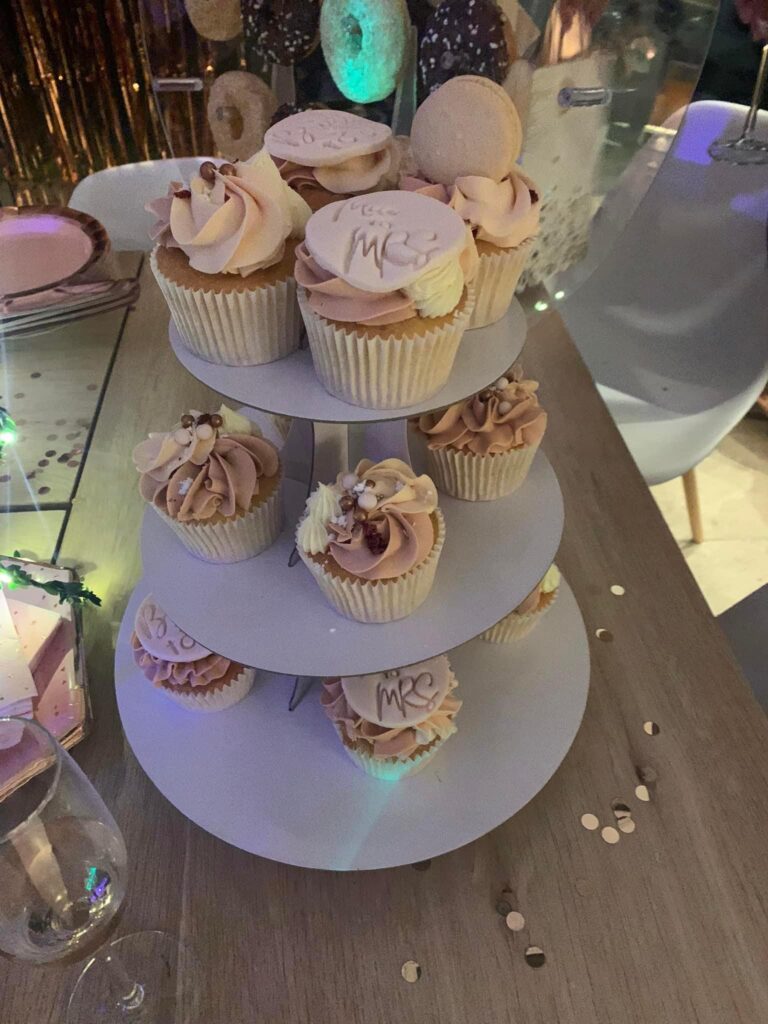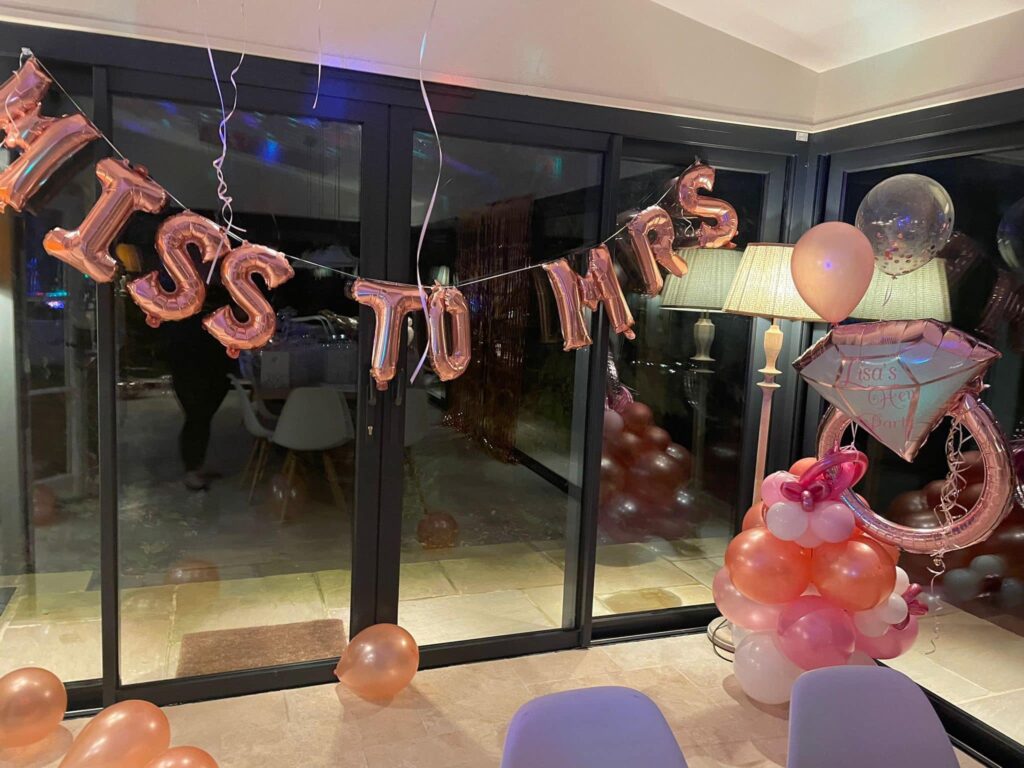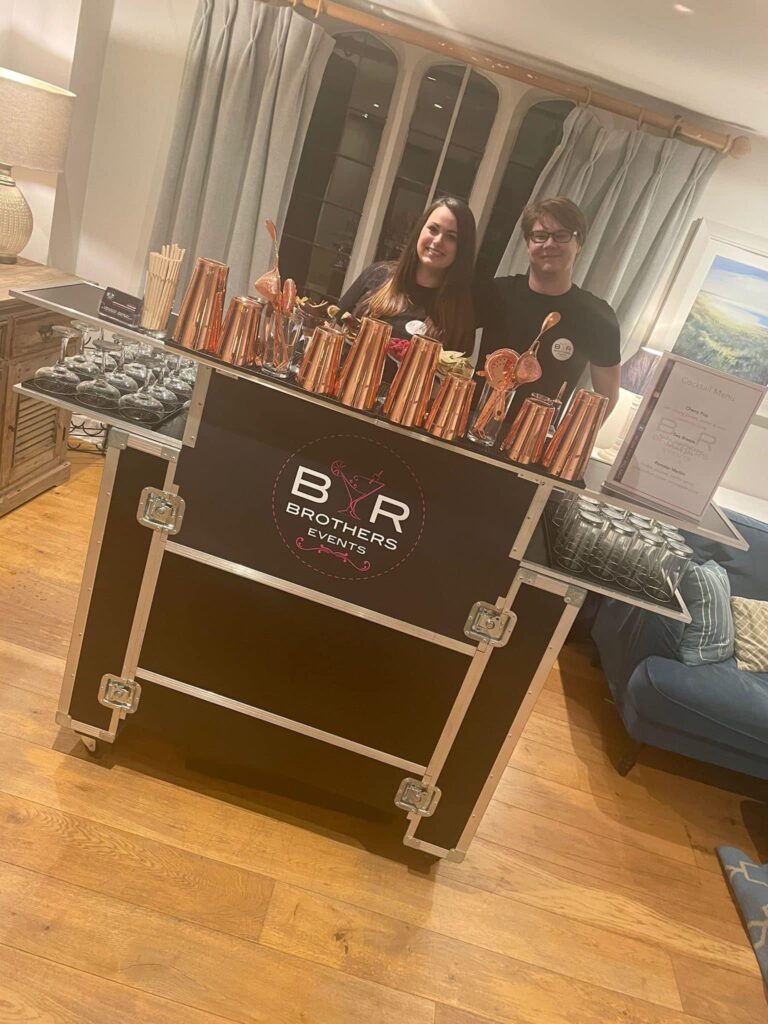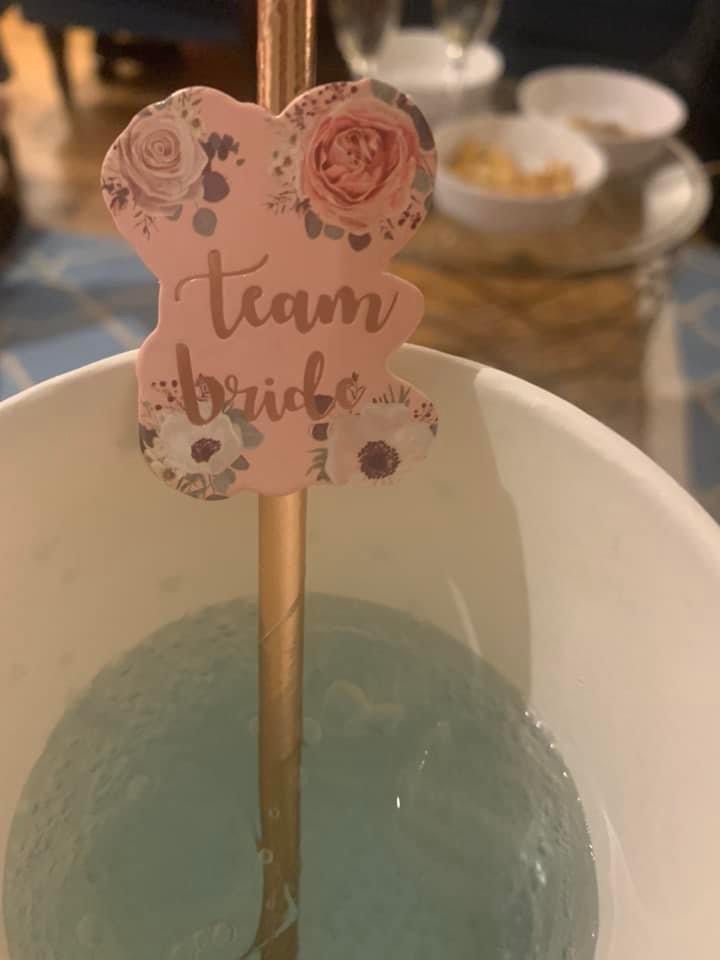 Saturday was classy in every sense of the word, the morning was chilled, the late afternoon was even more so with the arrival of our beauty therapists who were there to do some relaxing massages and treatments on us all (bliss) The beautiful house we were staying in also had a hot tub in the garden, which made the whole of Saturday even more chilled!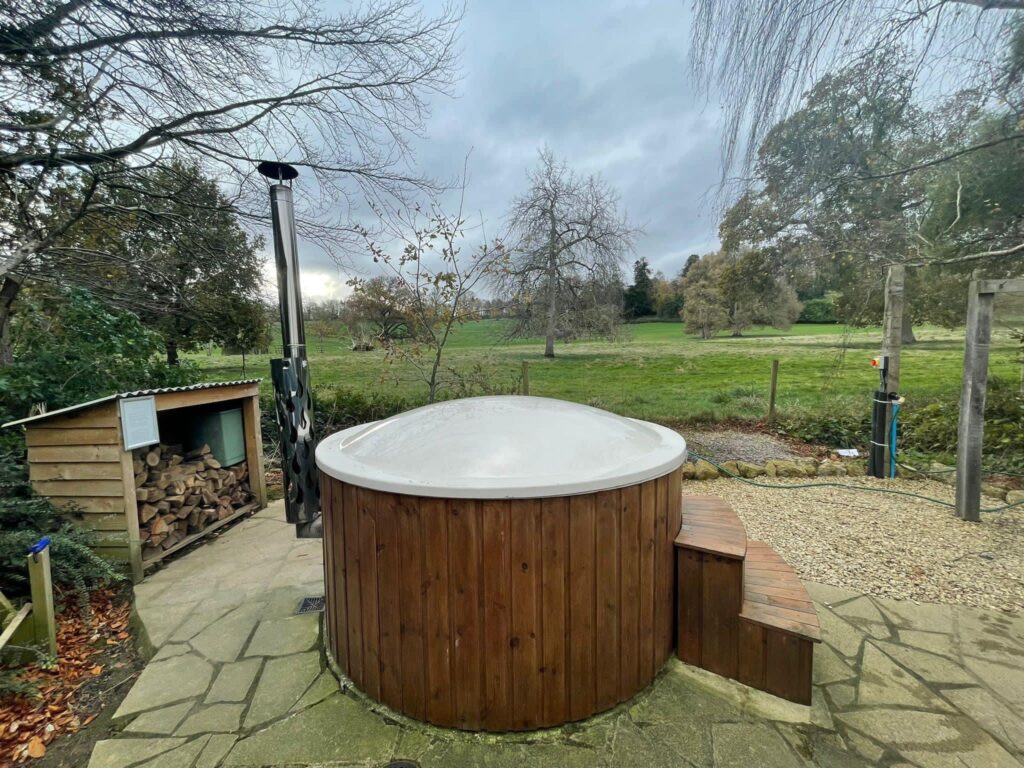 The evening was a touch of sophistication which started with champagne and canapés followed by a very talented private chef who cooked up a stunning 3 course meal. It was such a delightful social evening, I wanted to savour every single moment.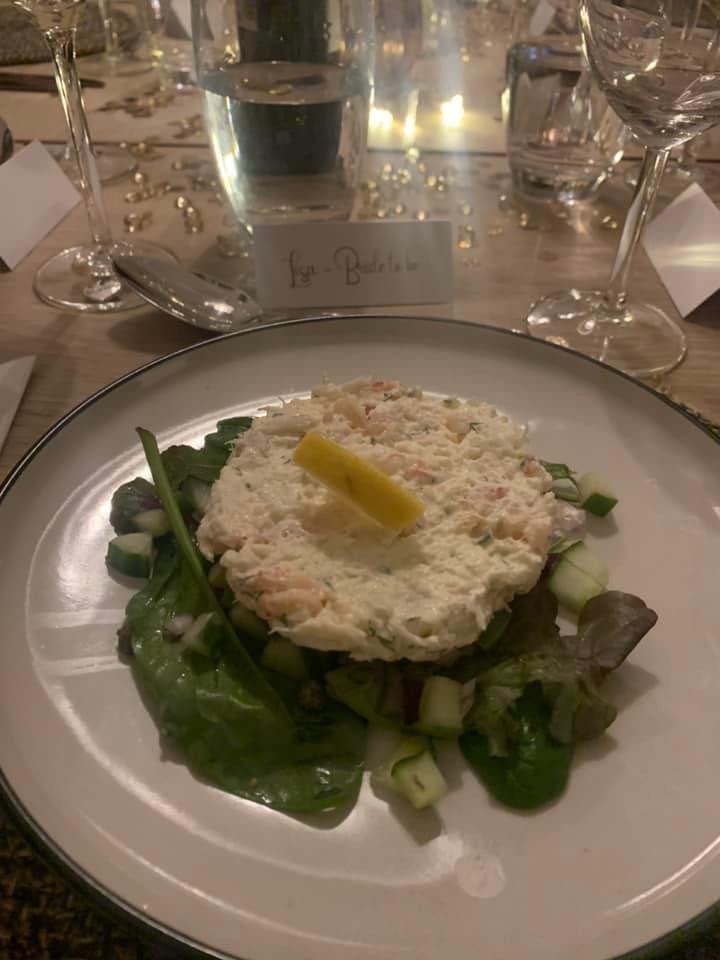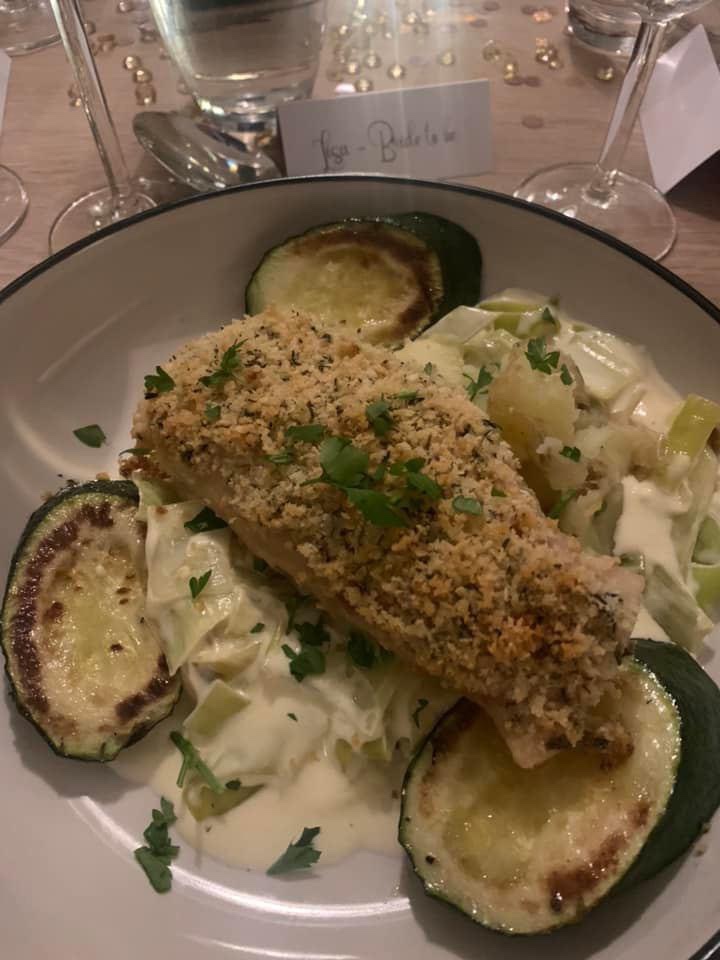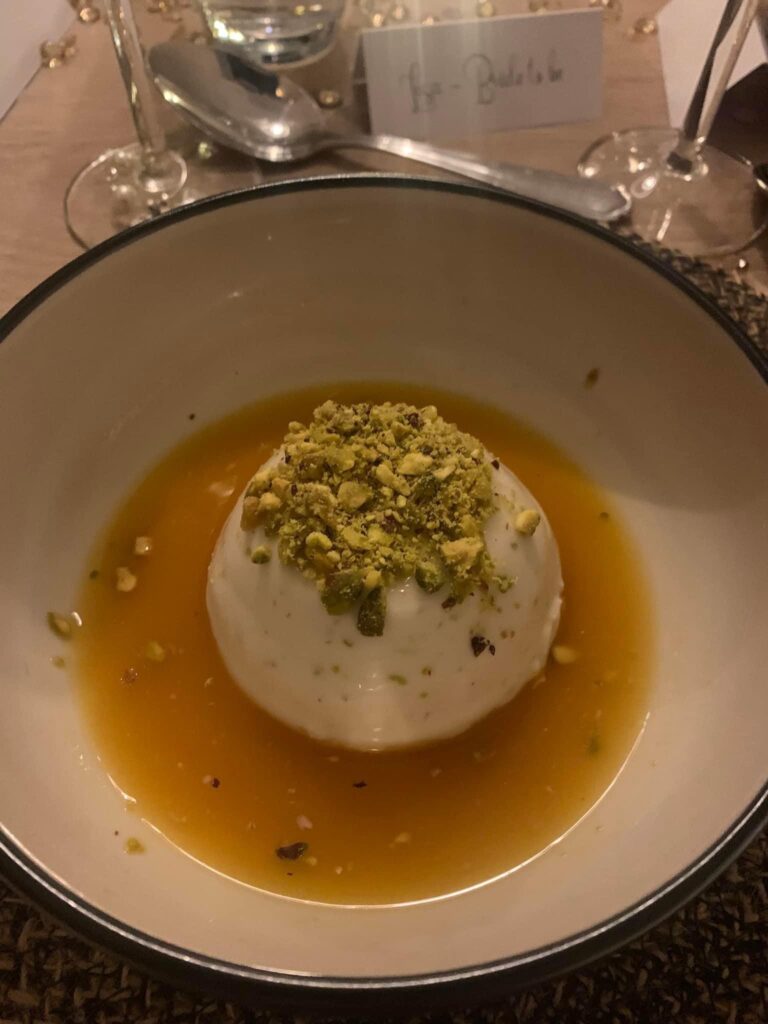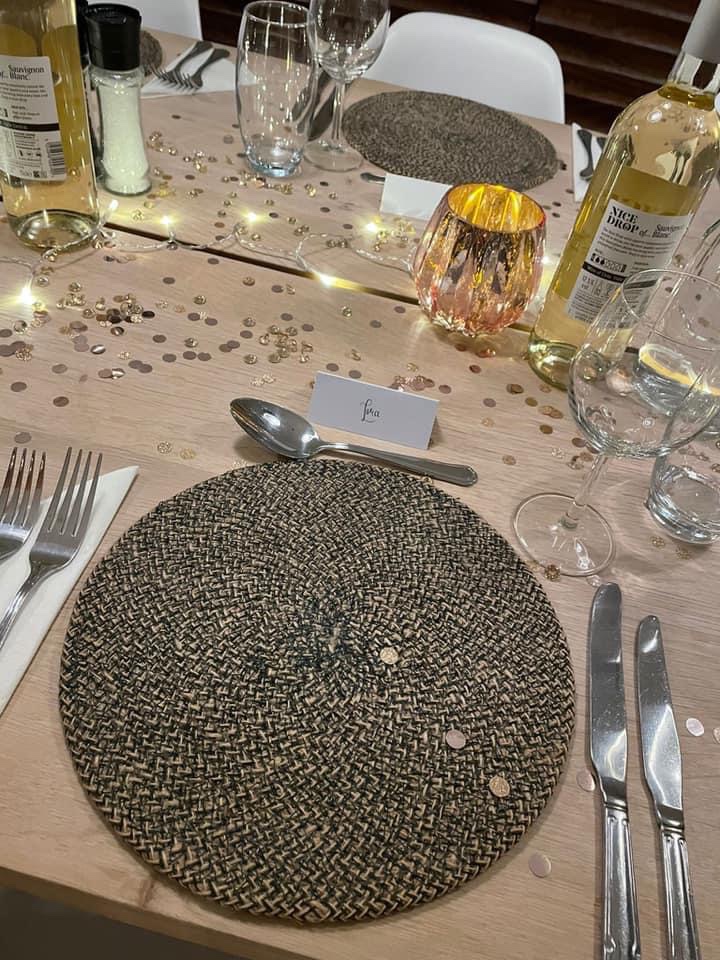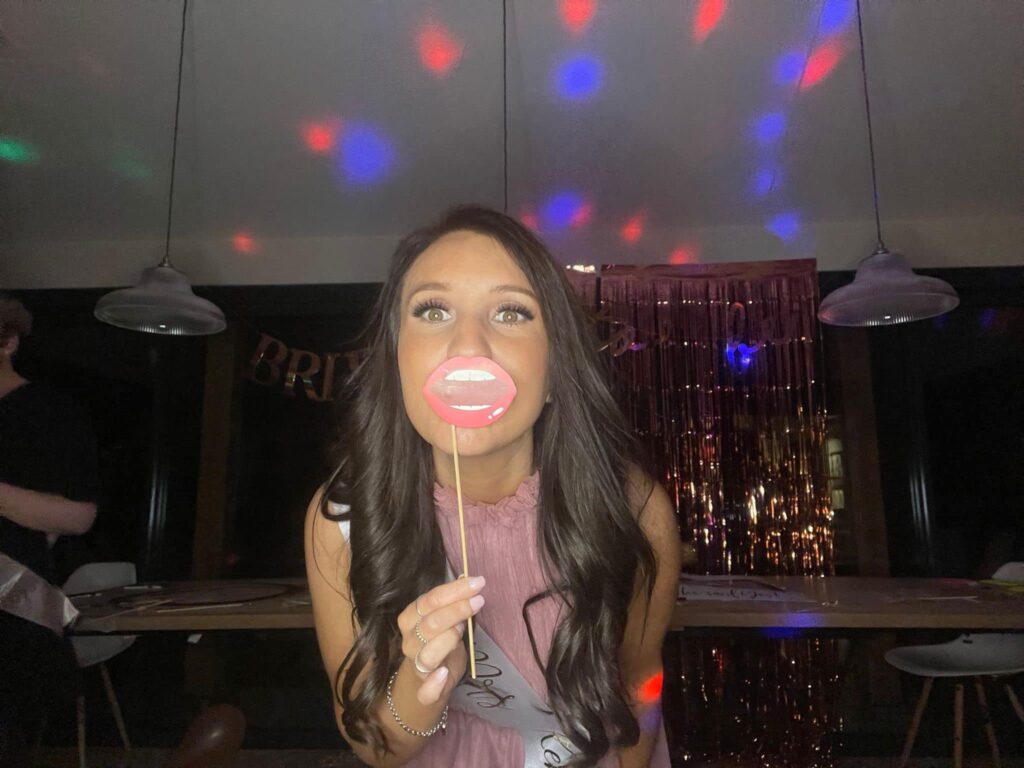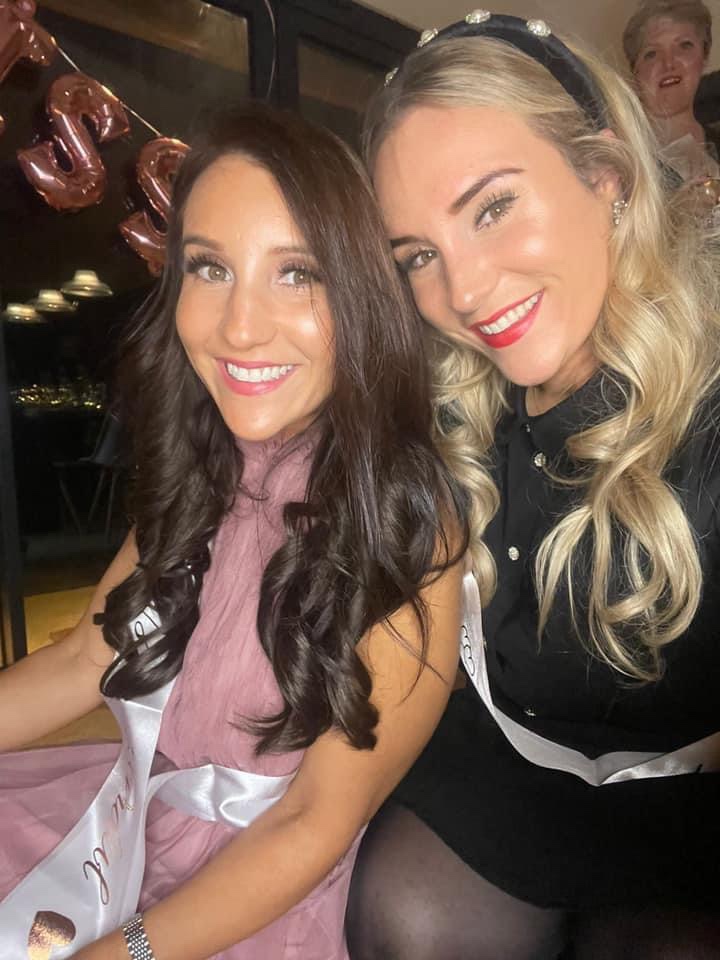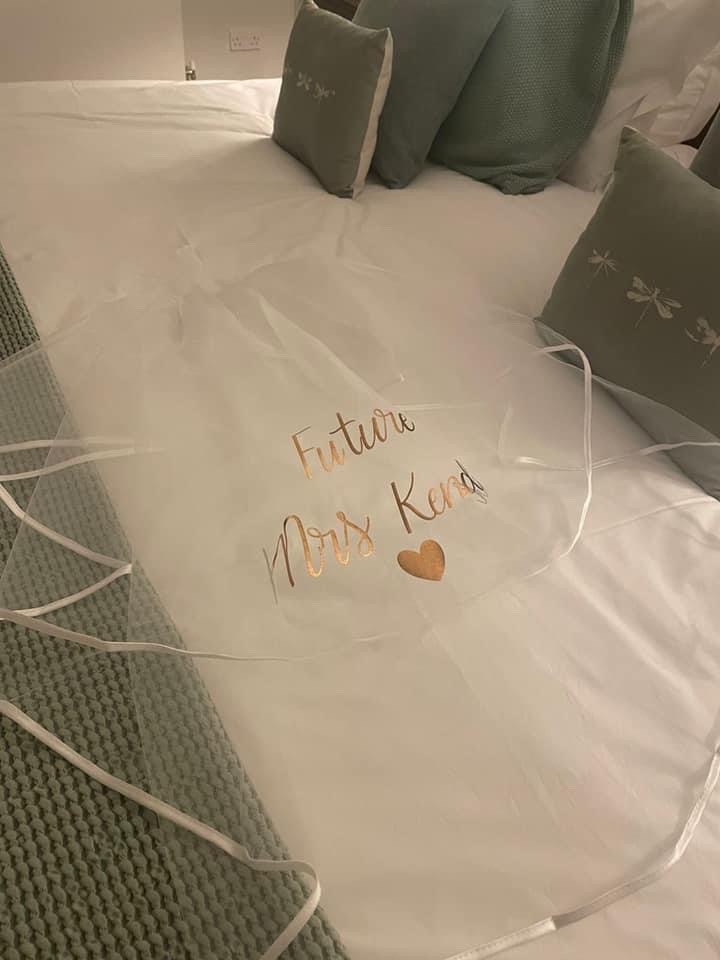 The evening was finished off by lots of photos, music, dancing, gin and laughter.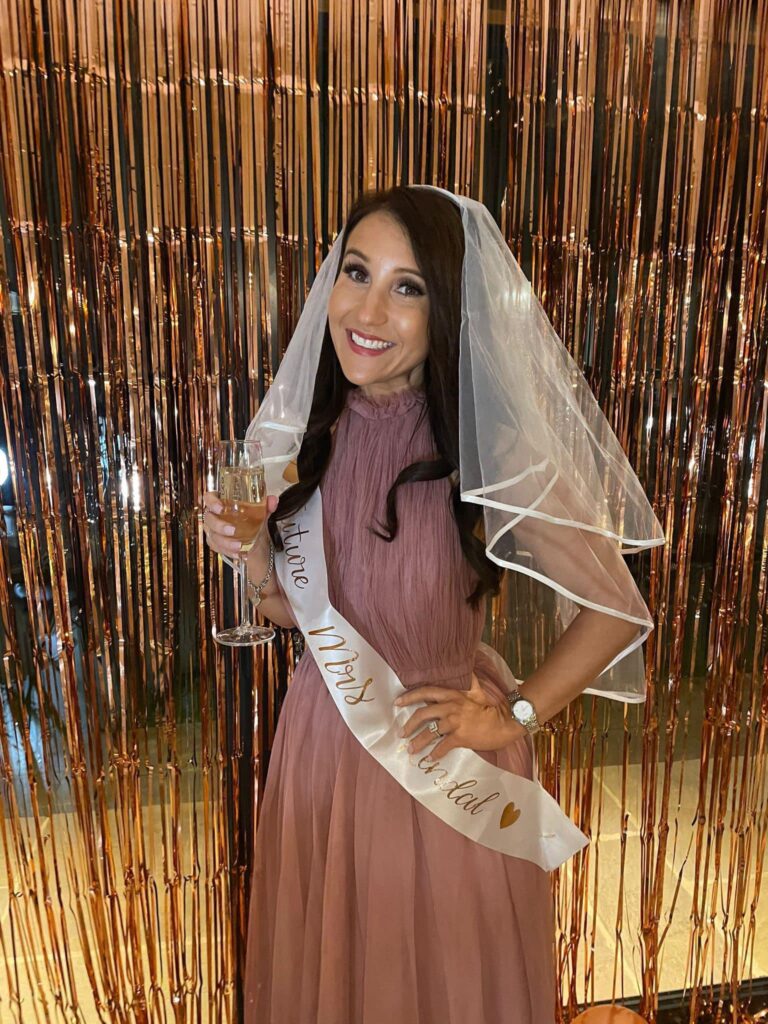 I had a small group of 12 wonderful girls who I invited on my hen weekend, every girl played their own part in making sure I had the best time. Everyone connected and got on so well, and some girls travelled for hours to come and celebrate with me.
Sometimes it's really not about having loads of friends, instead it's about having those friends that even when you don't see each other every day, you just pick up where you left it. I prefer to surround myself with people that matter to me, and I did just that on my hen weekend.
There is nothing that I would change about the weekend, from start to finish I loved every single second of it.