When the alarm goes off at 5.30 on a SUNDAY, it can only be for one thing…. And that is Church. Luke and I have been making regular trips to and from Norfolk to attend the church that we will be getting married in. The service starts usually at 9.30 am hence the early start because of the 2 hour and 15 minute drive. I have to get up, have breakfast, get ready and get Hunter ready, who we then leave with a family member. It's tough having to set the alarm so early, especially on a Sunday, the day of rest, which I like to take literally, with a long lay-in, but it's a formality that we must attend church a least once a month, to allow our marriage to be able to go ahead.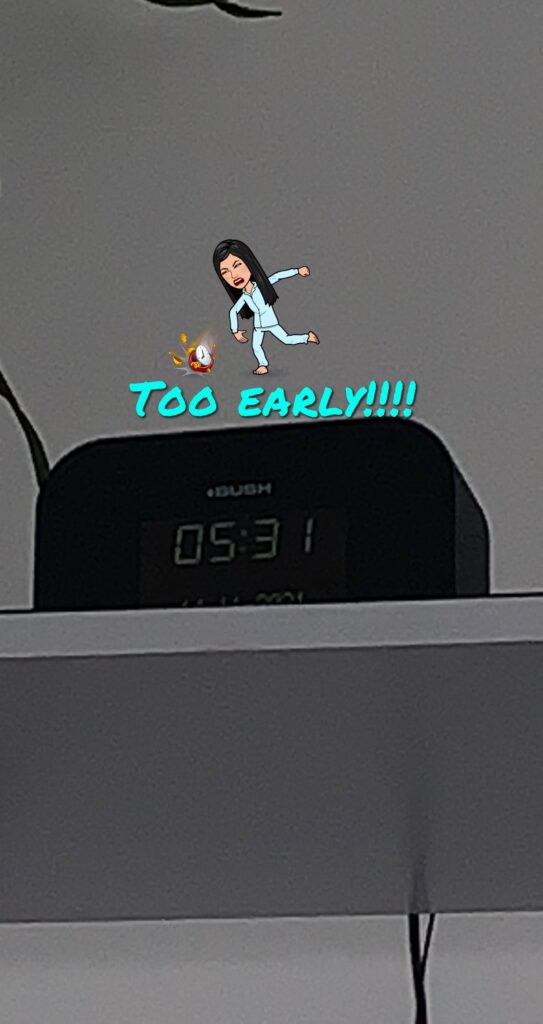 Seriously, still half asleep, it's a quick, but hot shower, before I try and attempt to put makeup and enough concealer on to cover the dark circles under my eyes! Oh yes the struggle is real!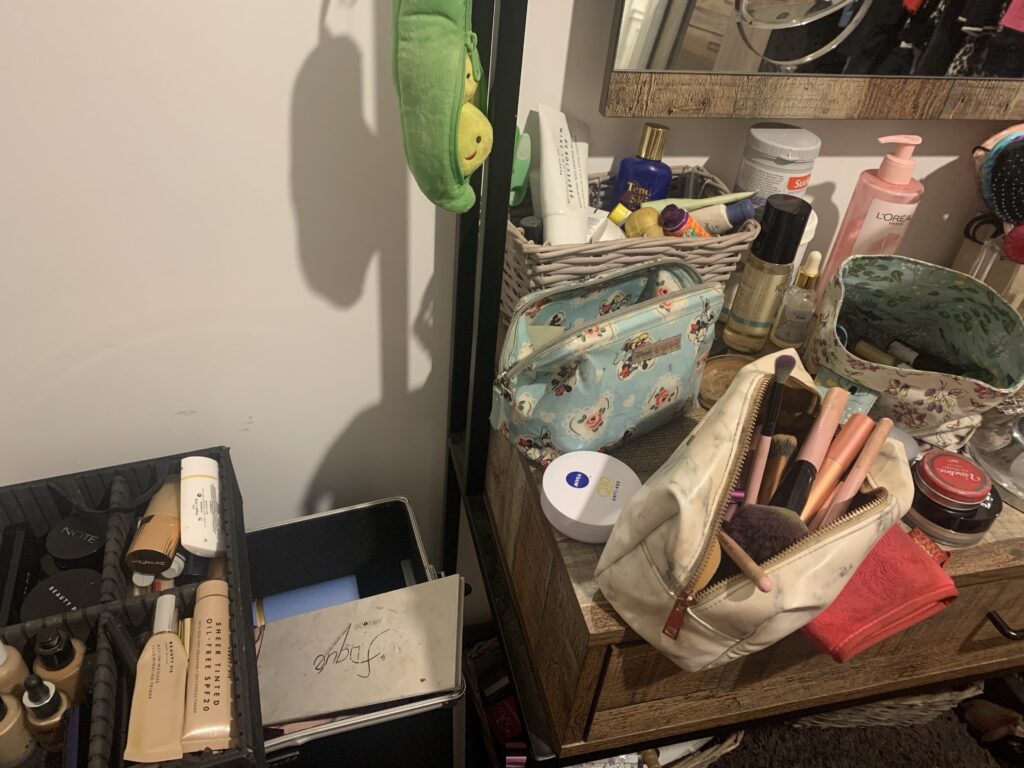 To be honest it doesn't really matter what time of the morning it is, I can usually always eat a bowl of porridge, it's like my thing! I literally LOVE porridge!! And this morning it was banana porridge oats with added sliced banana and blueberries, and of course I HAVE to have a cup of tea, it's always tea first thing and never coffee, that comes later on in the day!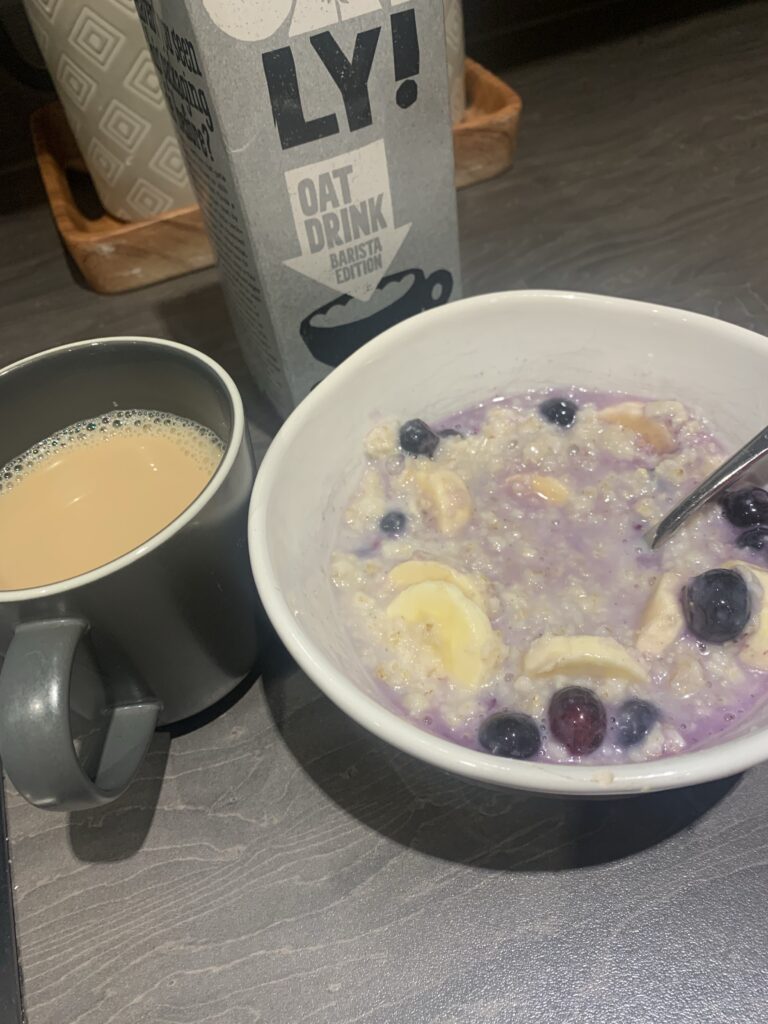 With Hunter safely dropped off at my mum and dads, Luke and I are on the road and heading to Norfolk by 7am! It's cold and miserable out, and I'm tired, like so, so tired! I need a nap!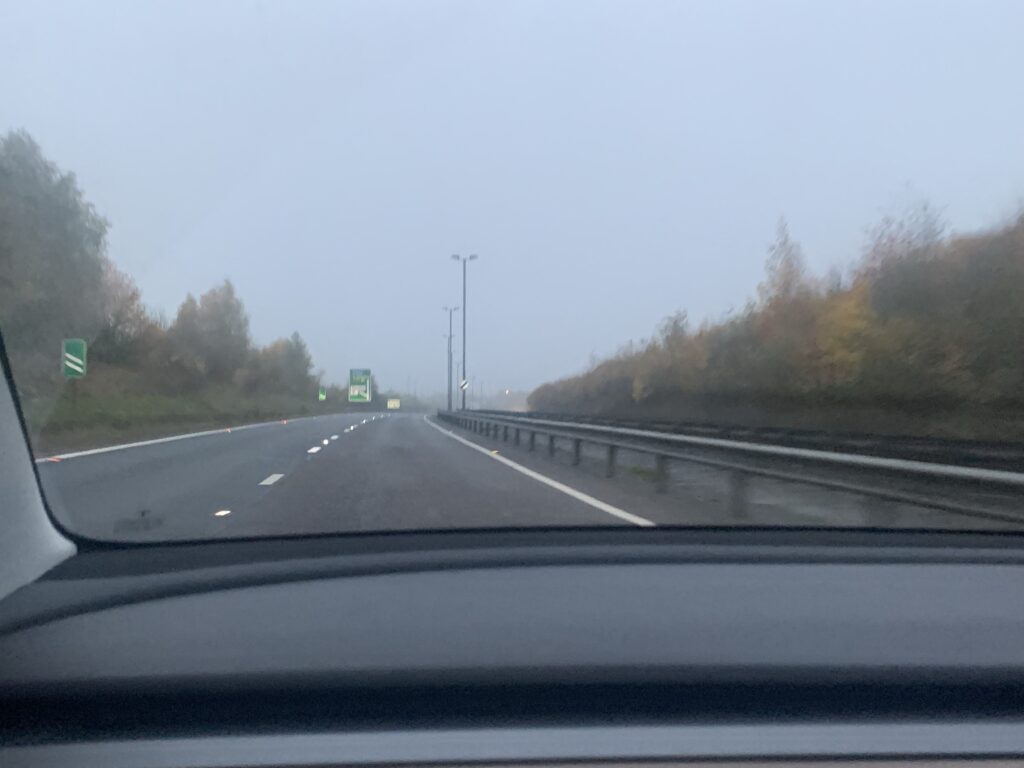 Finally shut my eyes for a short nap, and Luke wakes me to tell me how pretty the scenery is. After a small split second of annoyance, because I was comfy and cosy and ready for to close my eyes, I quickly changed my attitude because he was absolutely right, the scenery was stunning! So of course I got my phone out and took a lot of pictures (of the same thing)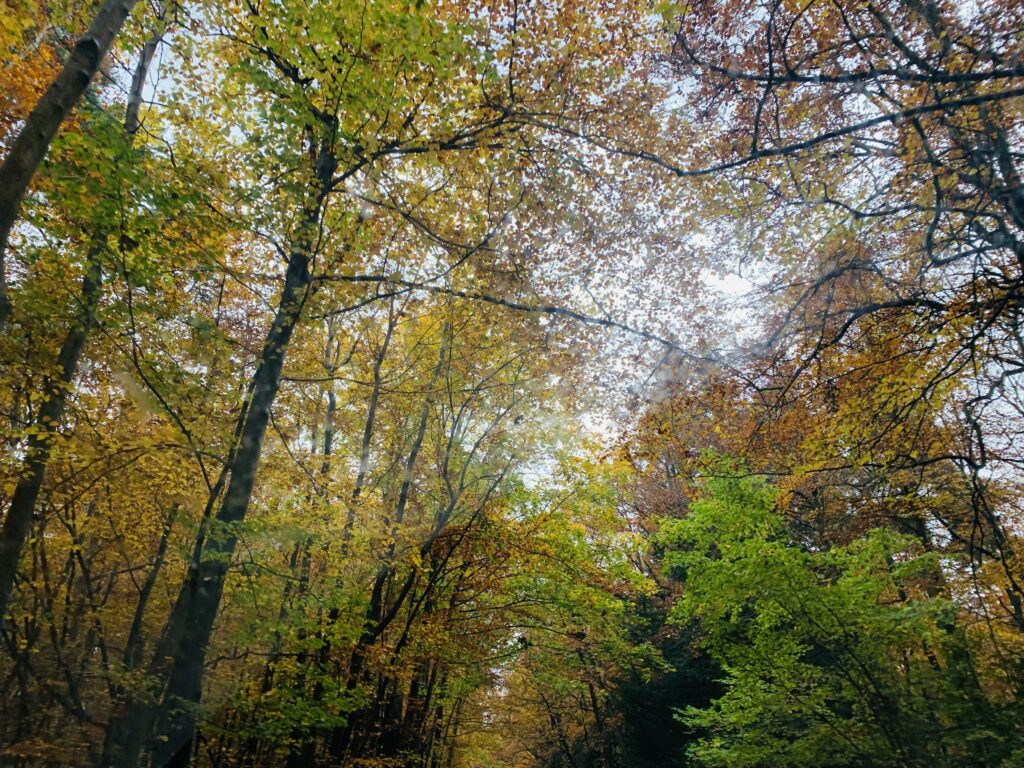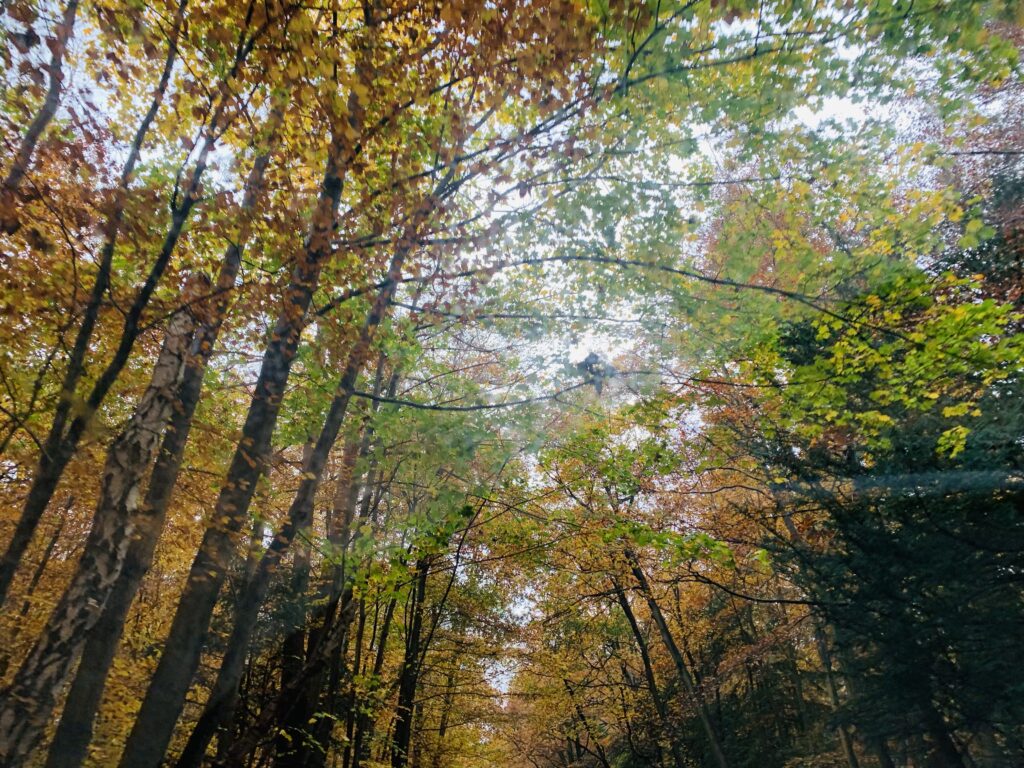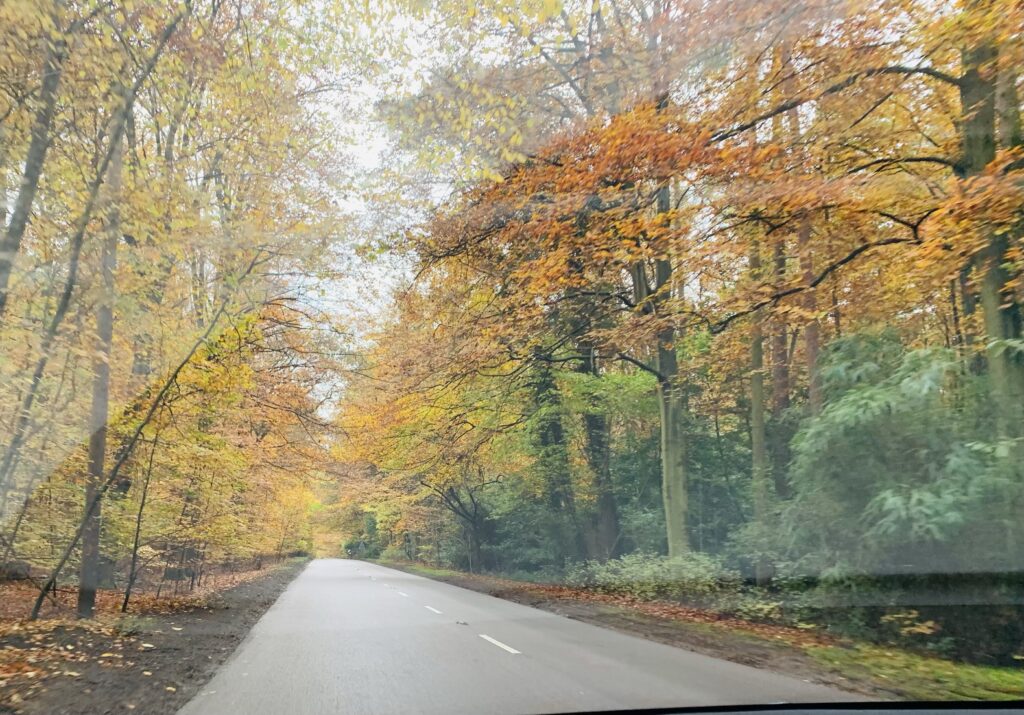 Luke and I arrived at our destination at 9.09am, a little early, but better to be early than late! The church is actually in the grounds of where we will be getting married, and honestly it's visually stunning! Time for a few more photos before watching a bit of Netflix until 9.30am, when it's church time!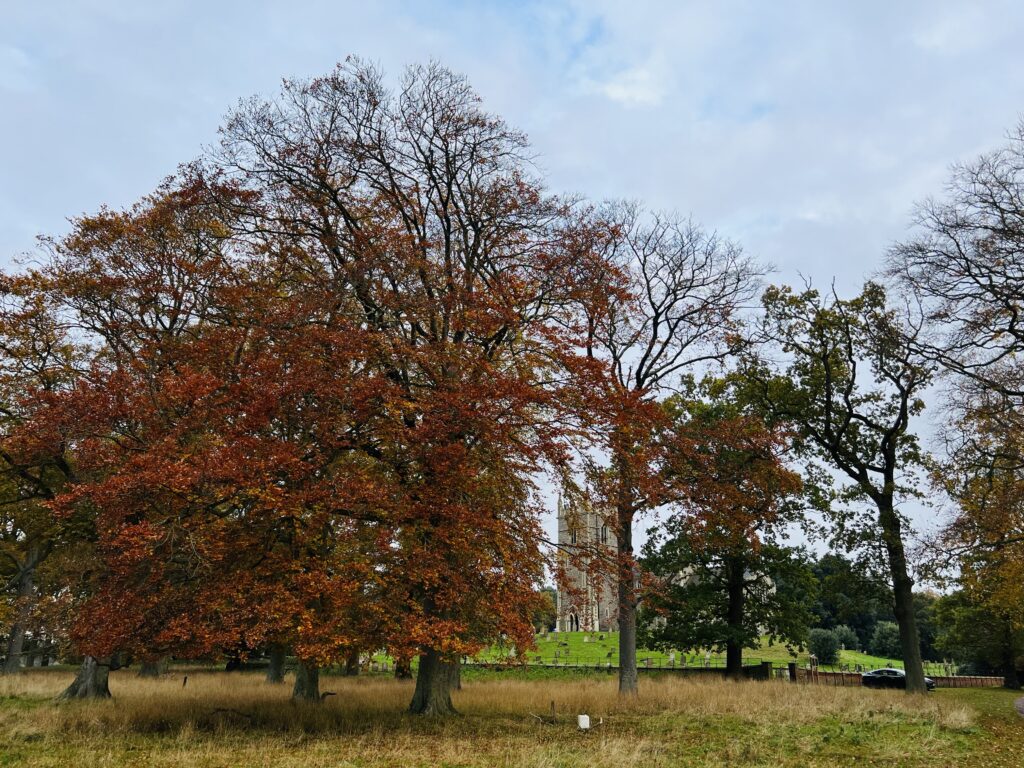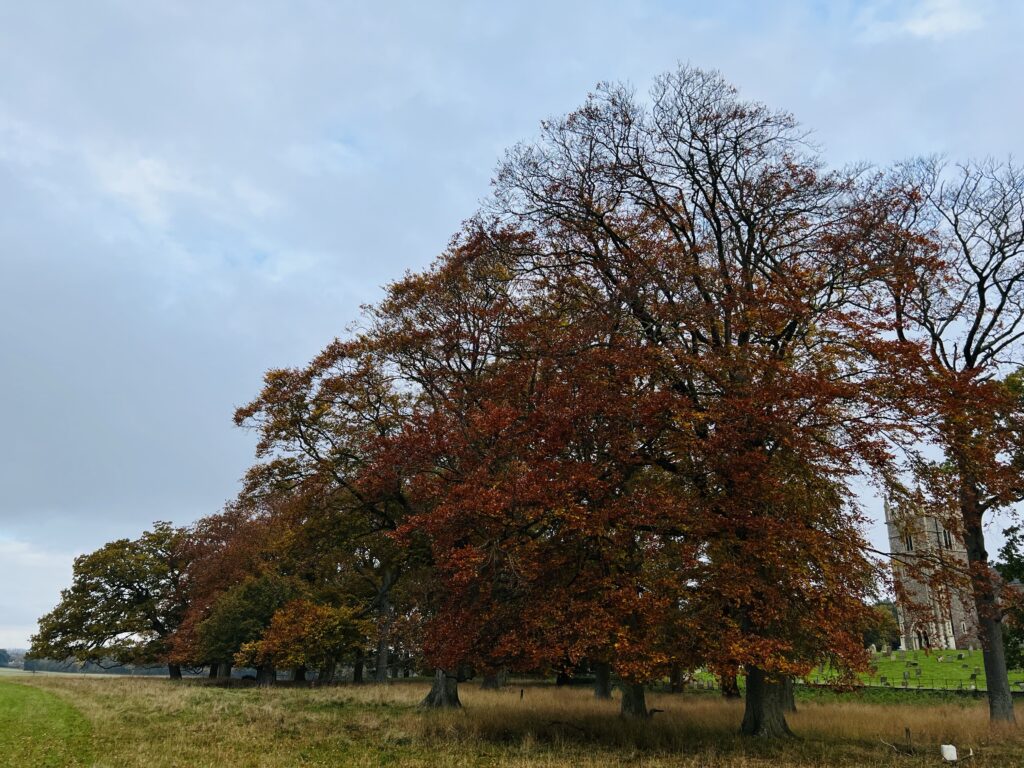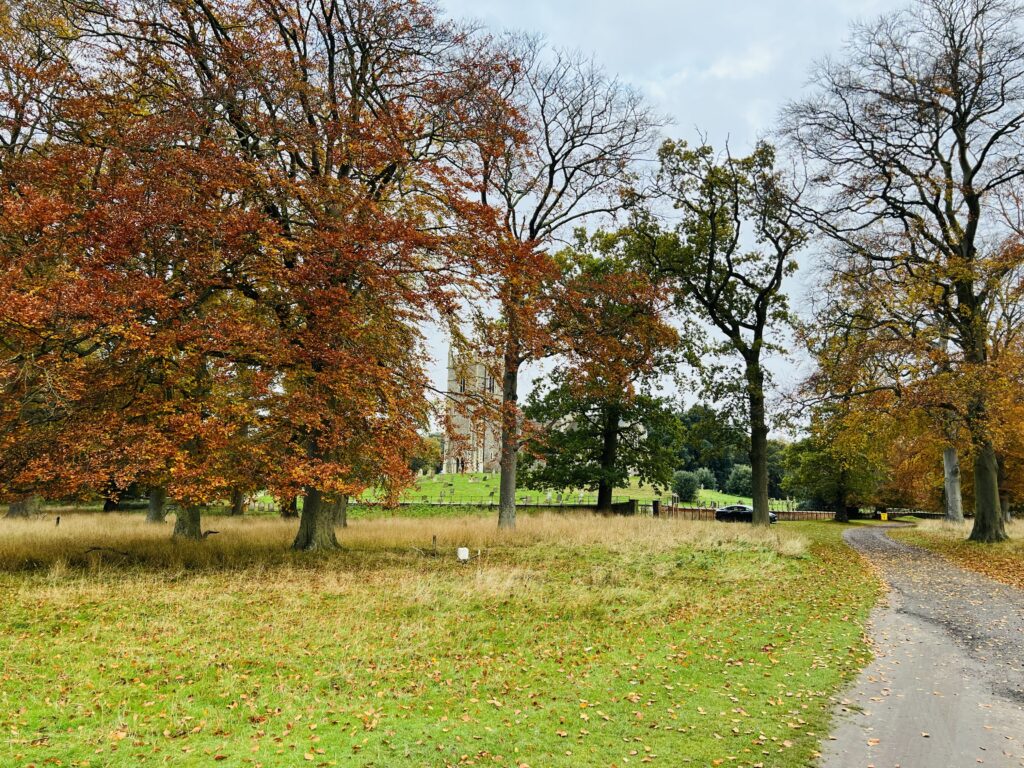 The service was beautifully done and was dedicated to Remembrance Sunday, with the laying of a poppy wreath, and even the singing of the National anthem, all very patriotic.
Once the service was over we decided that it would be rude not to do a little drive by of our venue. It's such a stunning place and looks beautiful in the autumn months. And yes those deer are all year long residents!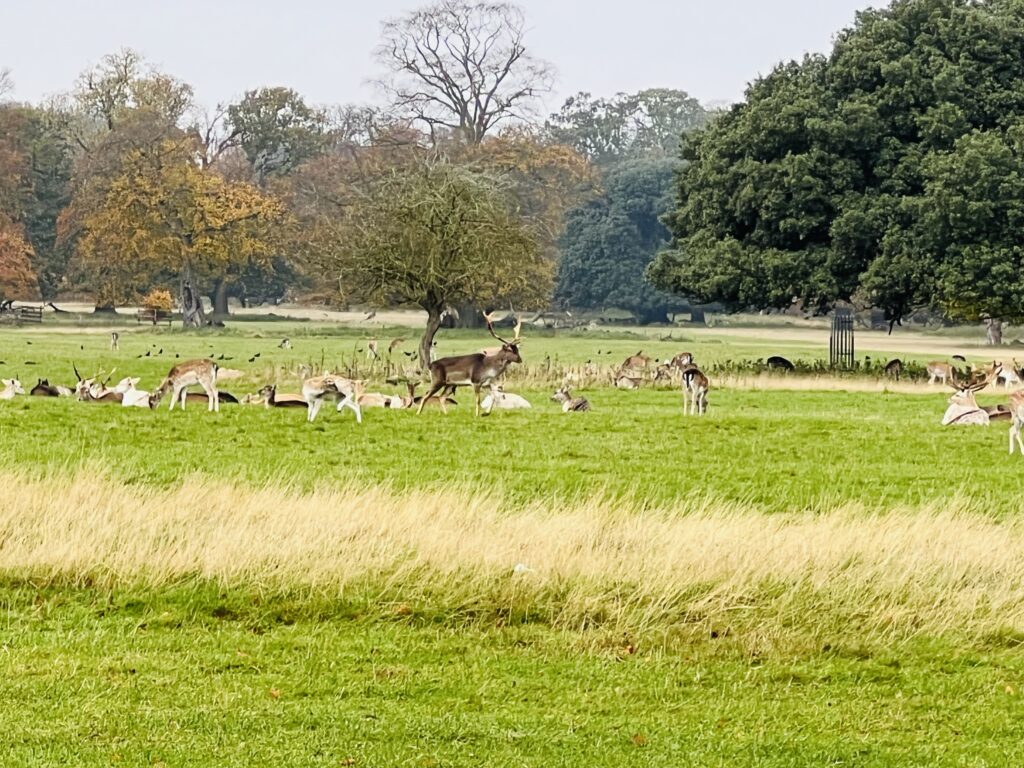 A very quick toilet break and we were back on the road and Essex bound. I couldn't wait to get home, pick up Hunter and spend the afternoon absolutely chilling out with a good movie!!
Luke and I arrived home shortly after 1.30pm (which included a quick stop at Starbucks for a coffee oat frappe of course) We picked up Hunter, filled up my car with petrol and spent the afternoon doing exactly what I hoped we would do – absolutely NOTHING!! Just shut the outside world away, and snuggled on down with cups of tea a few snacks, Hunter and a good movie.
An early night is definitely in order, our alarms are set for 5am Monday morning – I already feel tired again!!