A few weekends back I attended my first (and probably only) wedding show of the year at the Olympia in London. It was a very last minute decision that Luke and I decided to go. Our wedding is pretty much planned out and we also have most of our suppliers in place, so I wasn't really sure there was any point in travelling all the way across London early on a Saturday morning!
It was Luke who was really keen on going and eventually persuaded me with the promise of a lobster roll for lunch (who am I to argue!) He had also booked the VIP package which included a complimentary goodie bag (love it) and a complimentary glass of Prosecco or gin (can I not just have both?)
The Olympia is situated in West Kensington London, making it a small mission to get to, with plenty of time spent on the underground (my least favourite part of London travel) It was a particularly warm Saturday that day and didn't help in the fact that I had a cold accompanied by a cough – and given the recent times you only need to cough once and everyone looks at you like you have the plague!! Awkward…….
So after an early start of getting on and off of various trains I was finally at my destination, and at 10.00 am was it too early to take advantage of the complimentary alcoholic drink? The answer was of course no, and the Sicilian lemon gin was a dream (even if it was a tad early!)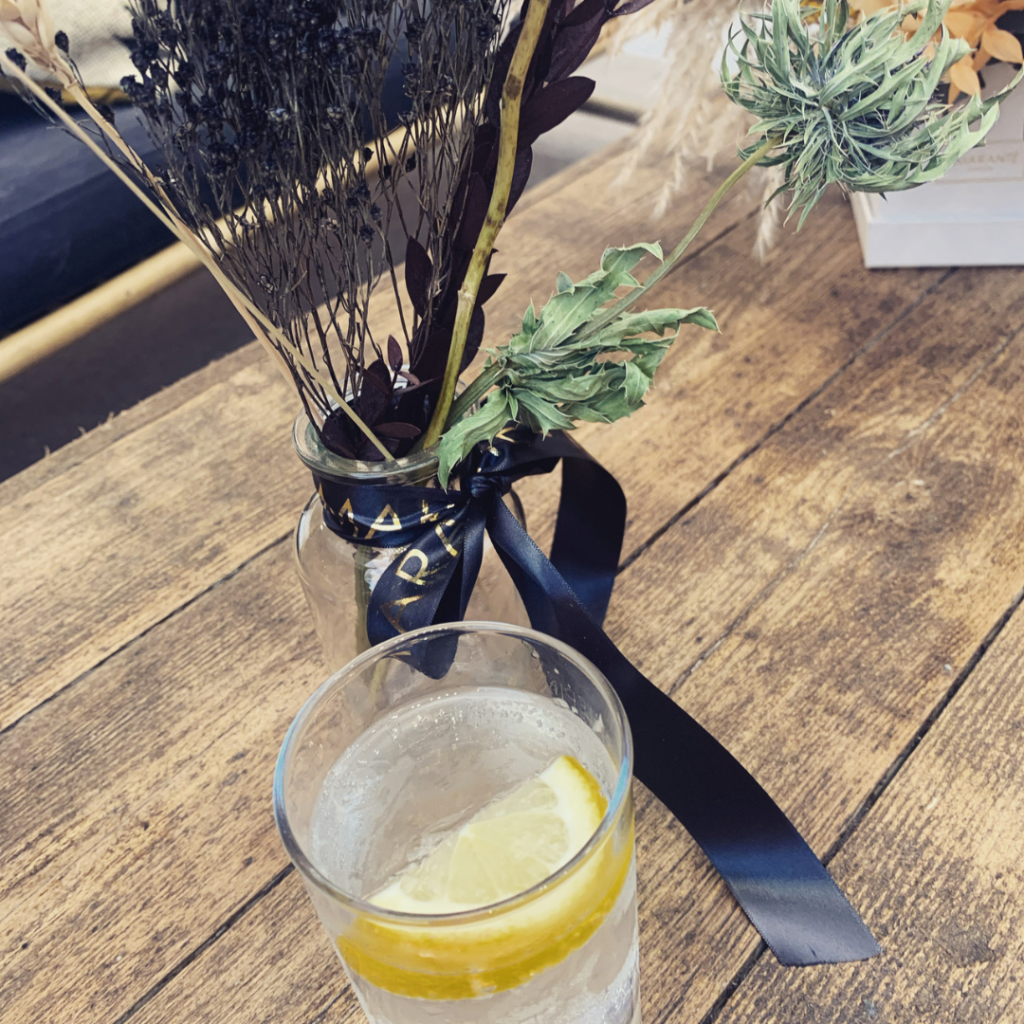 Inside the Olympia which reminds me of the Excel London, there was lots of little stalls and boutiques set up, it took me right back to those wonderful days where I used to attend the clothes show live and spend an entire day buying makeup, perfume and clothes! This was just obviously tailored towards all things weddings!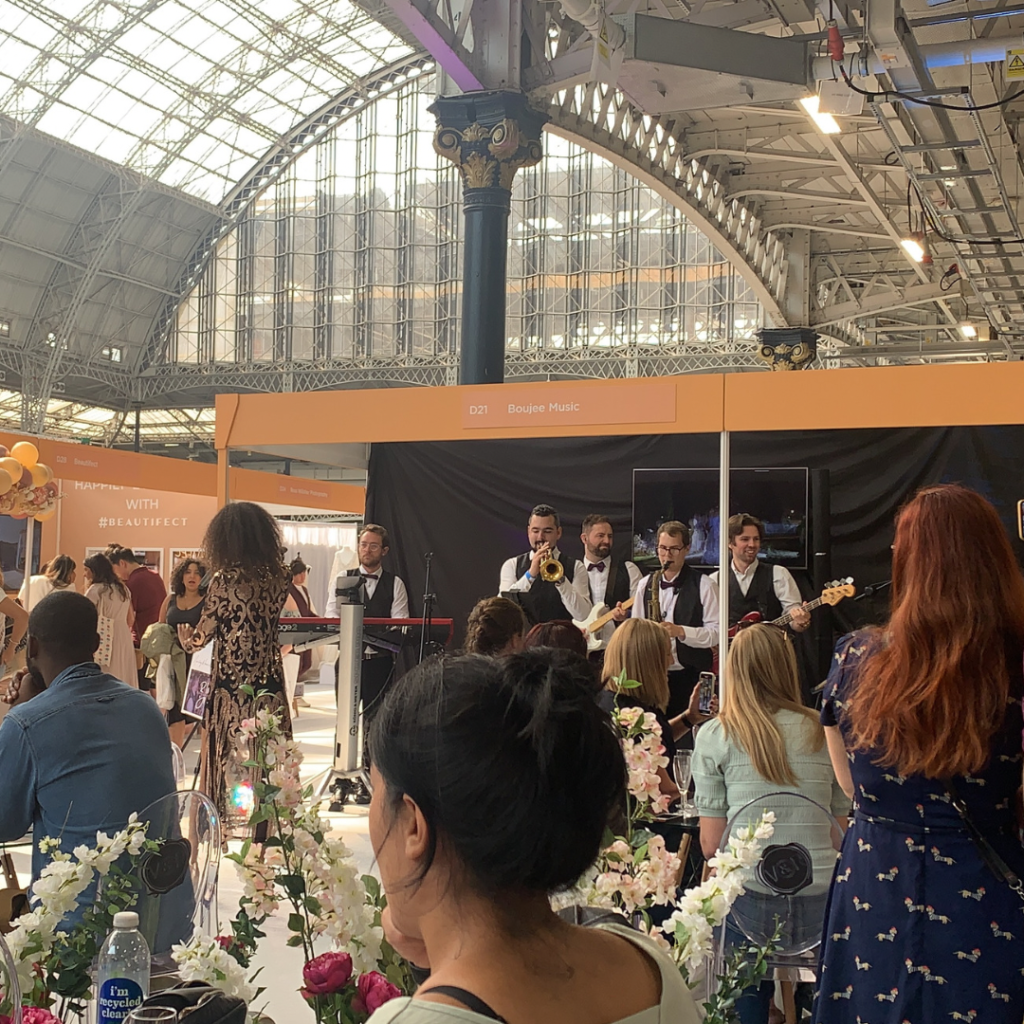 There were live bands playing, wedding dress boutiques, and everything from photographers to wedding favour stalls and basically everything in between that you can possibly need for your big day.
I will admit I found some of the photographers very pushy and delivering sales pitches that Neither Luke or myself were interested in. Many seemed to have the same line of "if you book now we will offer a 20% discount, only available today" Having worked in sales myself for a few years and know about the selling technique, I just switched off and became very disinterested. Needless to say we didn't find a photographer!
Even though Luke and I have around 80% of our wedding in place, going to a wedding show definitely gave me lots more inspiration, I mean up until that point I never knew I liked dried flowers! I always thought them to be old fashioned, but looking at different stalls I'm now thinking of ways I can have dried flowers on our wedding day, I have a few ideas up my sleeve!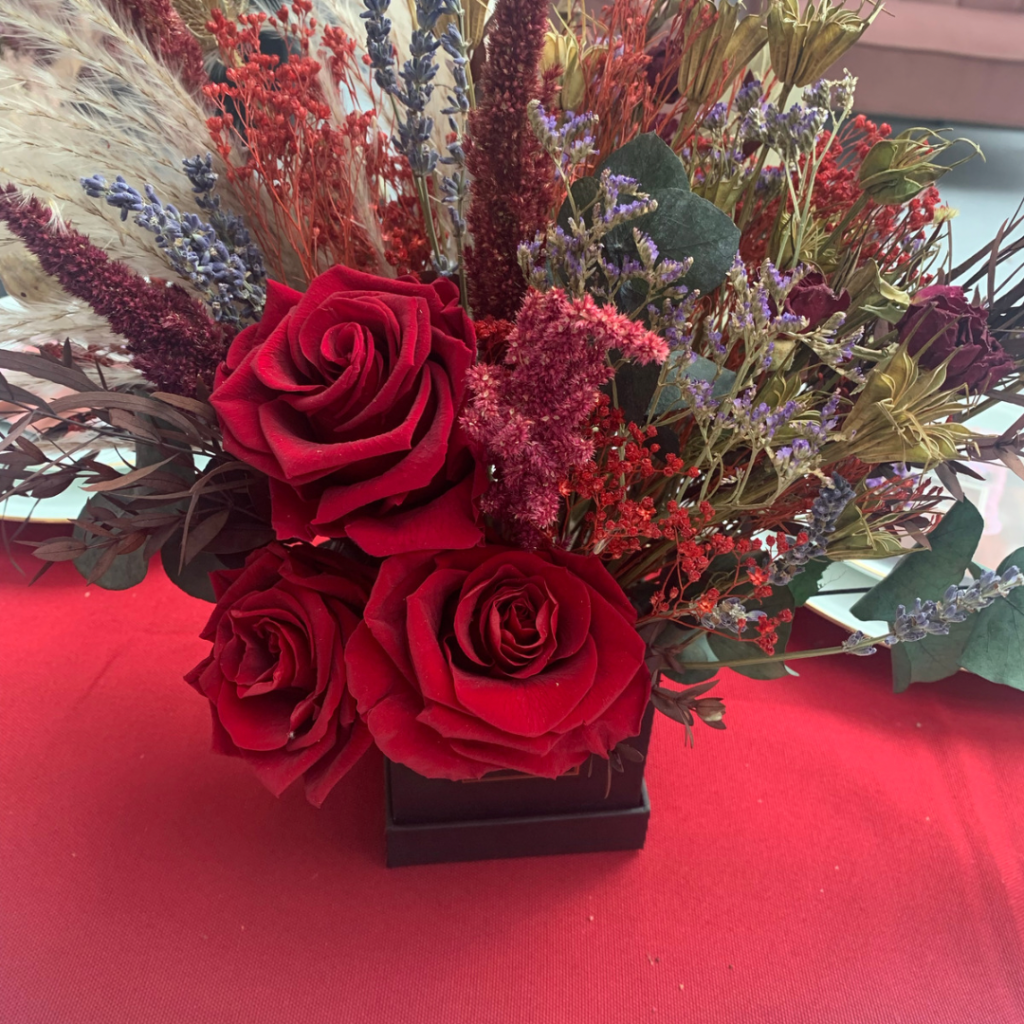 As we booked a wedding a package with our venue, we already have a catering company, DJ, cake maker and florist included, but that certainly did not stop me from getting more ideas so that I can add my own personal touches to the day.
I think both Luke and I benefited from this experience, and did I get that promised lobster roll at the end of the day……….
Of course!