Day Four – Wednesday
Well I had the best nights sleep, I think either Hunter was so tired he slept and didn't fidget or he was closer to Luke than he was to me and kept him awake most of the night instead! Whichever one it is, is completely fine by me, as I woke up (at 8am) feeling much more awake than previous mornings.
Luke and I have another free day today, and to be honest we were really not sure what to do with ourselves. As I have previously mentioned I am finding being here with Hunter really difficult this year, and I think this Staycation will be our last, and if not ours then most definitely Hunters. Whilst dogs are welcome in most cafes, restaurants, tea rooms and on the beaches, that is kind of it really. Most of the attractions don't allow dogs, so unless you have a well behaved non anxious dog that can be left alone, you may find yourself in our position.
The weather was lovely today and the sun was out so it seemed an awful shame to waste the day away sitting in the house. Whilst I was showering Luke made the executive decision to check out the little fishing port of Boscastle which was a short 30 minute drive from the house we are staying in, in Bude.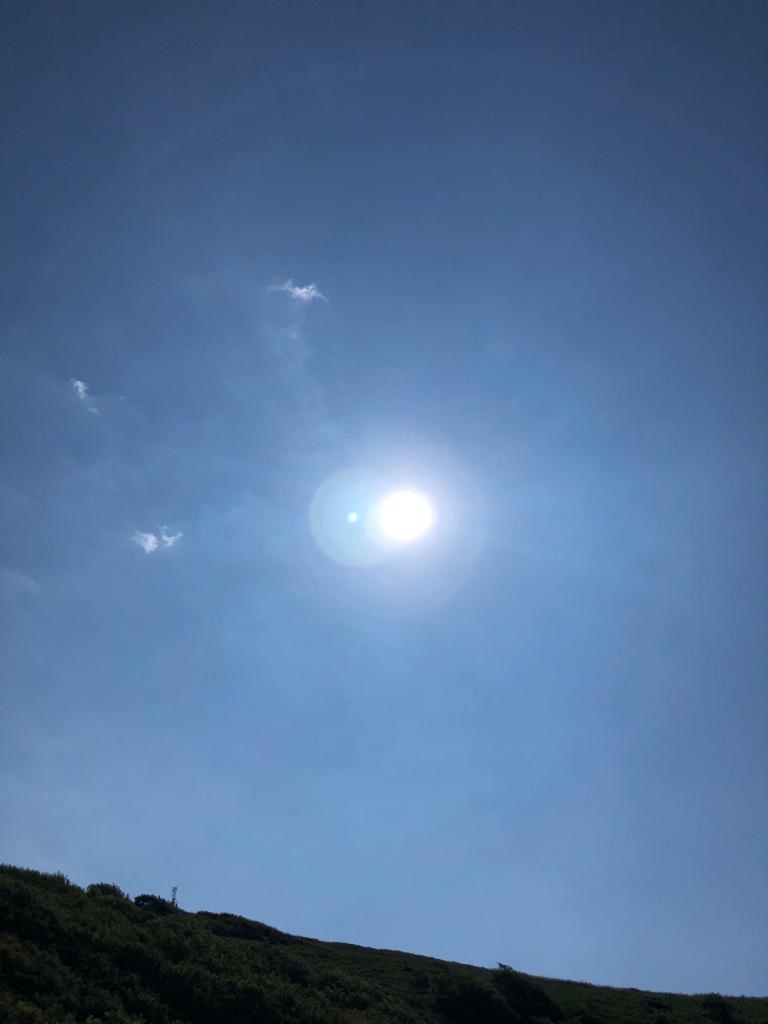 I knew nothing about Boscastle but as soon as we got there and parked up in cobweb car park (yes honestly that was its name) I instantly fell in love with it. This place is far more stunning and quaint than Padstow and is officially my new favourite place in Cornwall!! The village itself is so picturesque and it's not hard to see why it is a popular tourist destination. Among the attractions are the Museum of Witchcraft, Uncle Paul's Emporium, and the Boscastle pottery shop.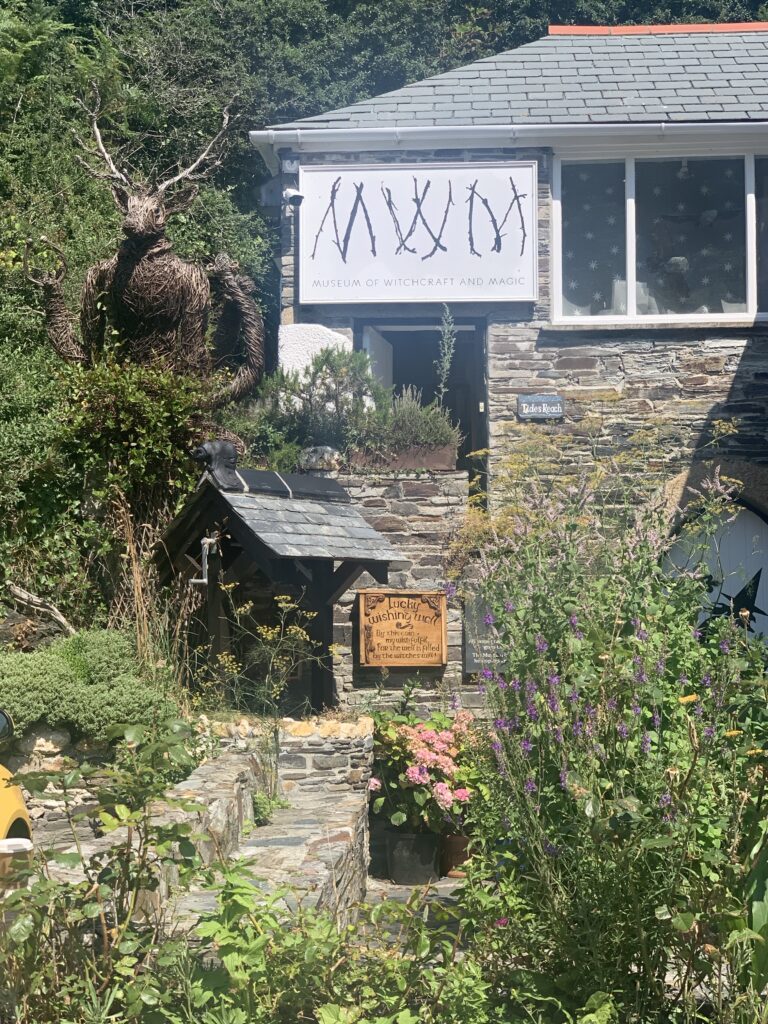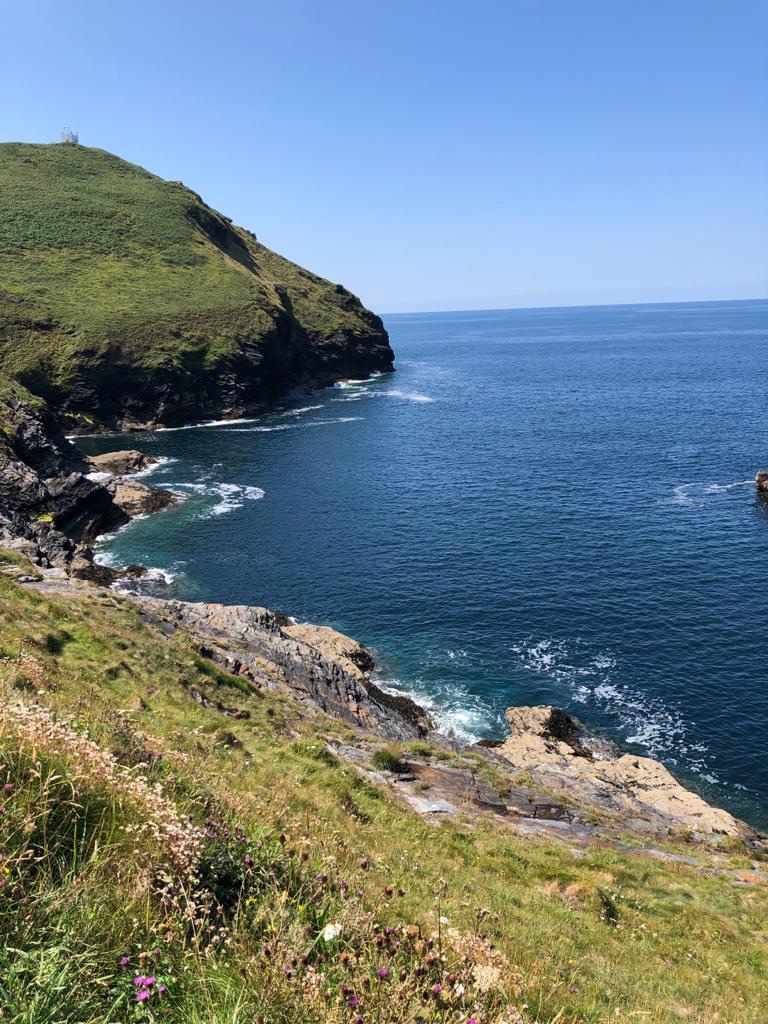 Luke and I spent time walking along the Harbours edge just admiring it's breathtaking views and clear waters, it looks like a place that belongs in a film.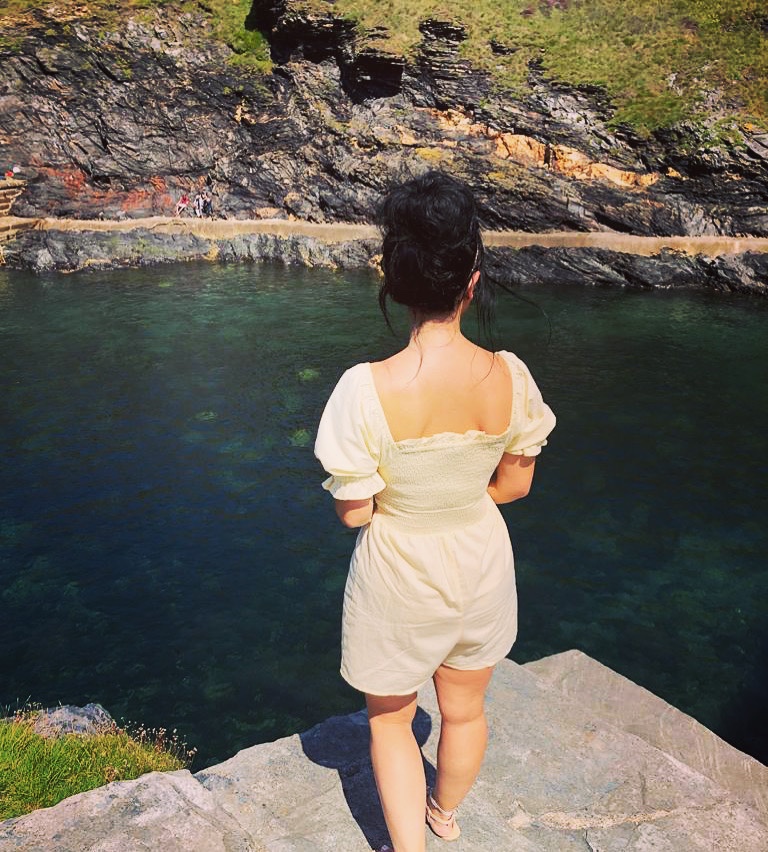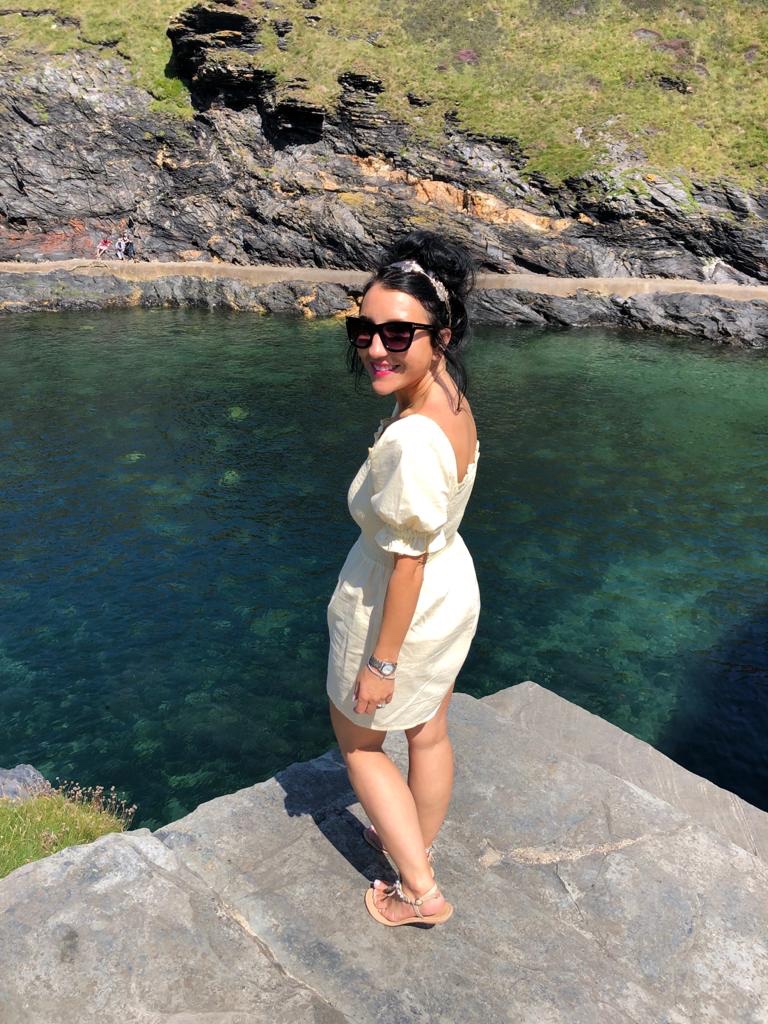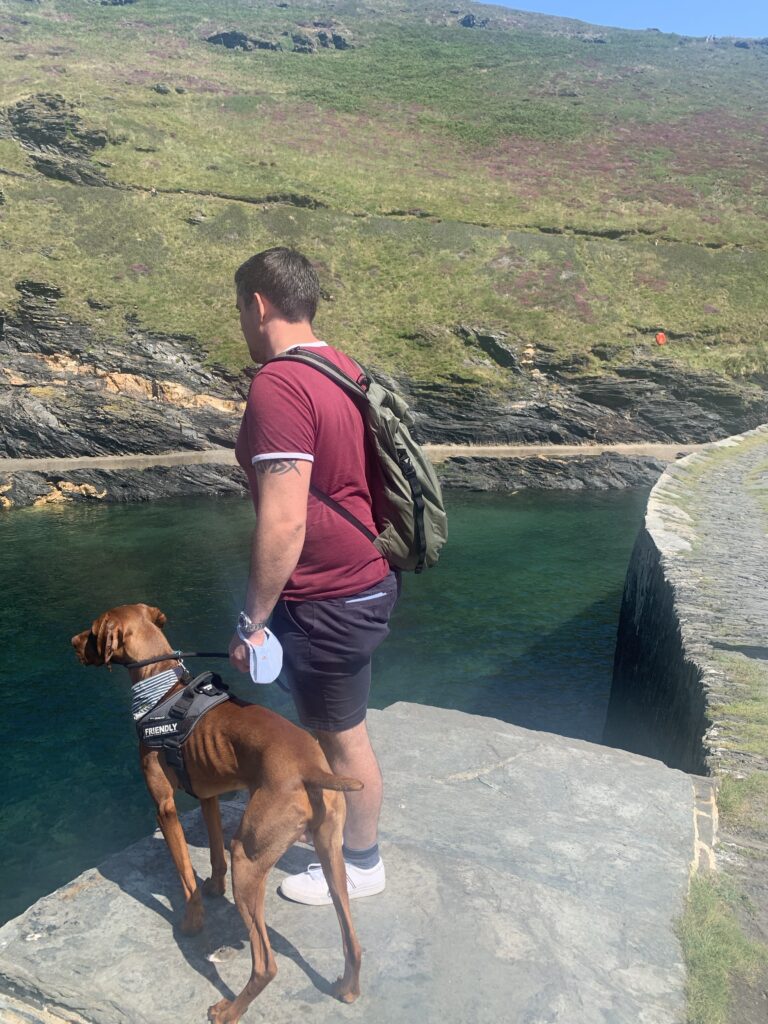 Of course we indulged in a clotted cream vanilla ice cream (I whole heartedly think it would have been rude not too!) and for the record it was the best ice cream I have had so far on both trips to Cornwall.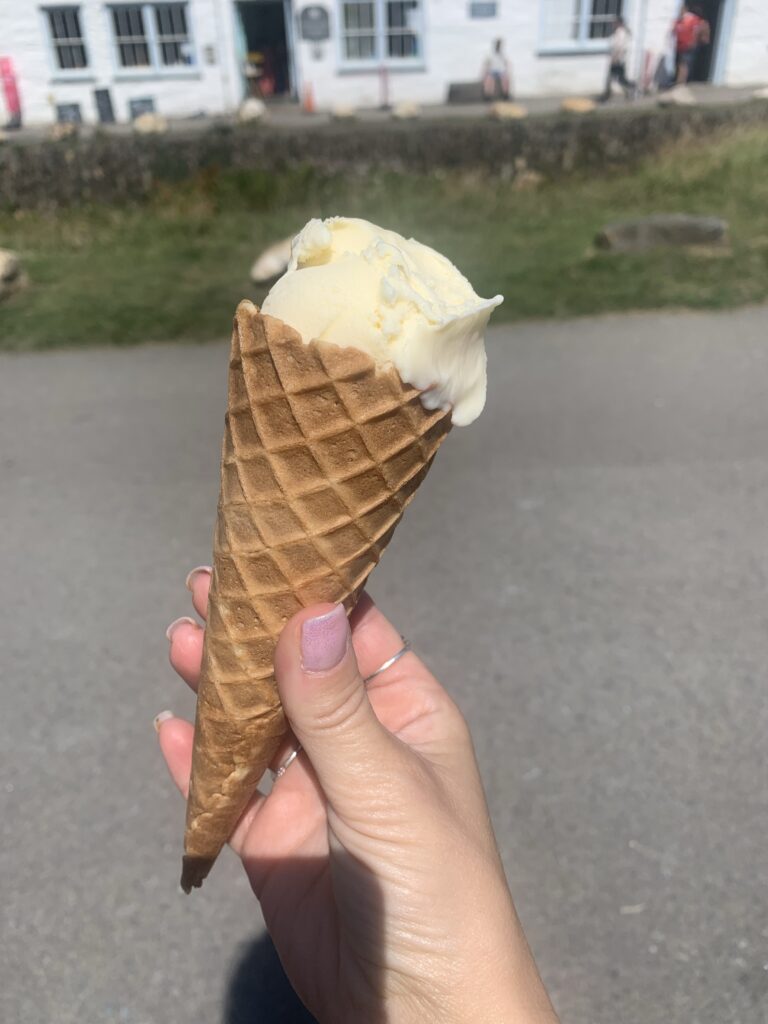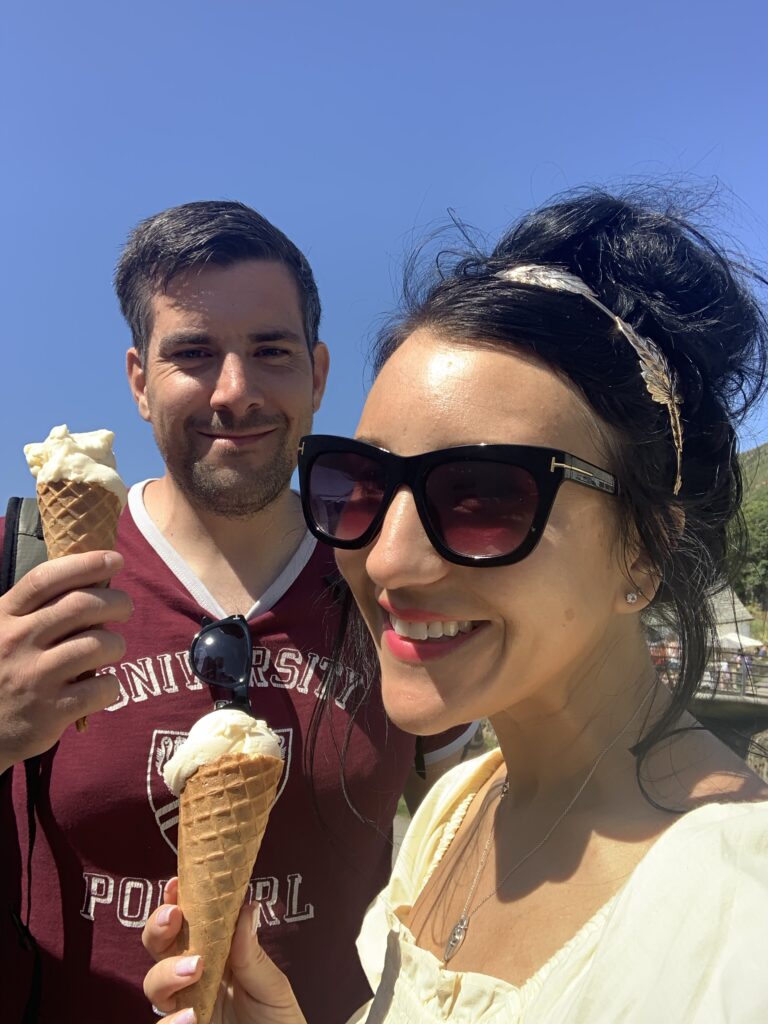 Feeling hungry from all the walking, we decided on a spot of lunch, there are so many pubs, tea rooms and cafes to choose from all with delicious menus that I really couldn't decide on what I fancied! After careful consideration we settled on eating at the Wellington Hotel because on the menu was a smoked salmon and cream cheese sandwich that quite honestly had my name on it! The Wellington Hotel was old looking and just fitted right in, in beautiful Boacastle, the staff were super friendly and gave Hunter lots of attention. We sat outside and the sun had continued to shine, and for that I was very thankful for. I ordered my sandwich and Luke went for steak, and it was lovely to be sat outside with the sun on my face with my fiancé and Hunter. The smoked salmon sandwich is highly recommended!!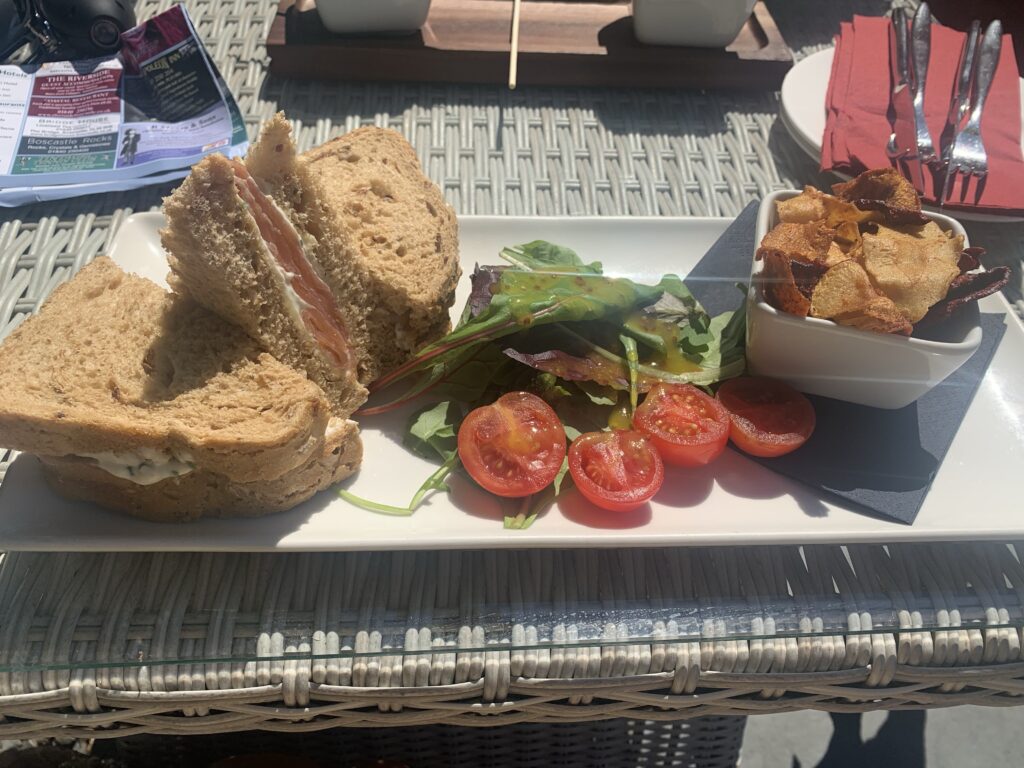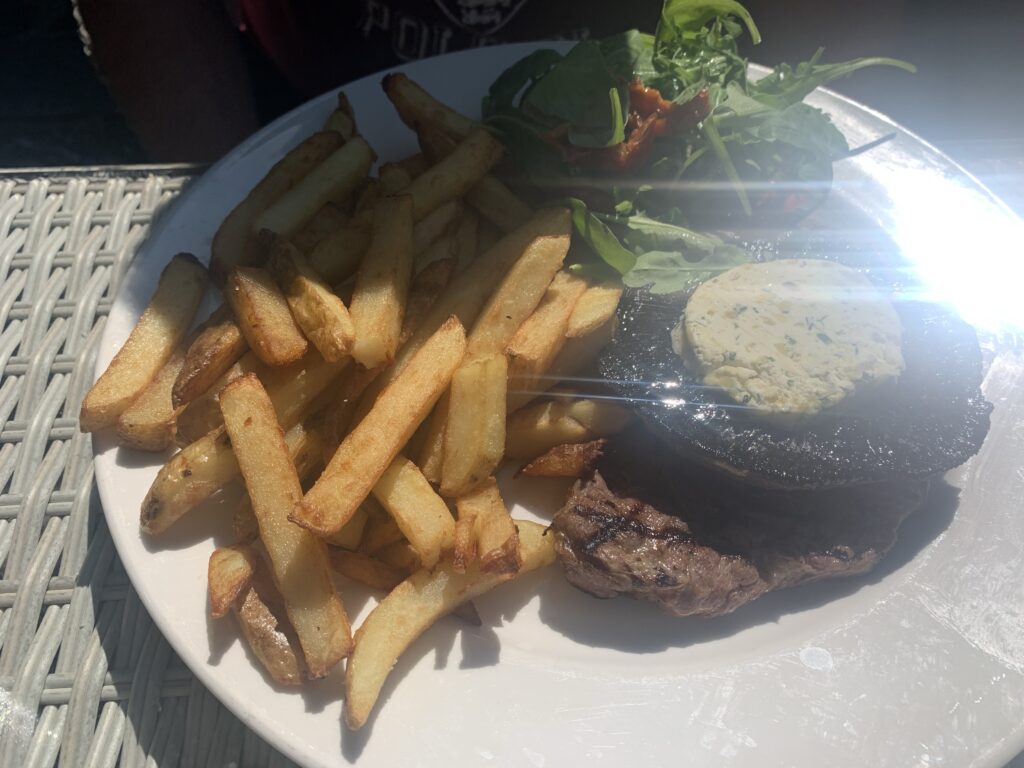 Tummy's completely full and satisfied we continued our leisurely walk around Boscastle taking in all it had to offer, including a phone box that had been brilliantly turned into a book shop! How amazing!!!!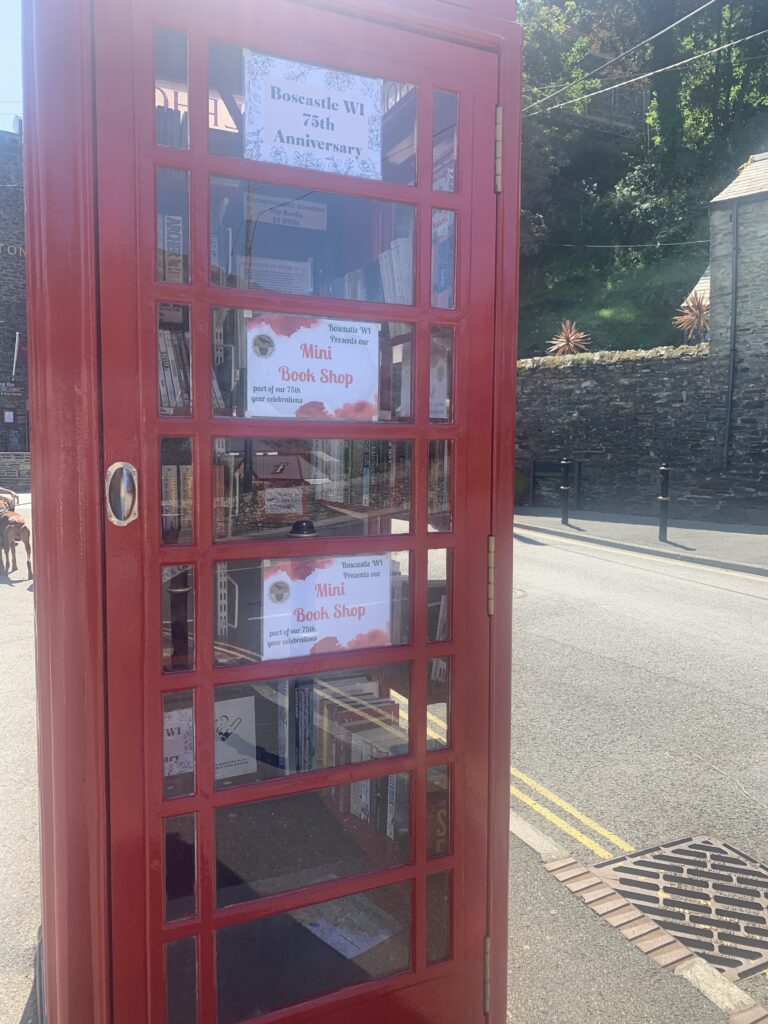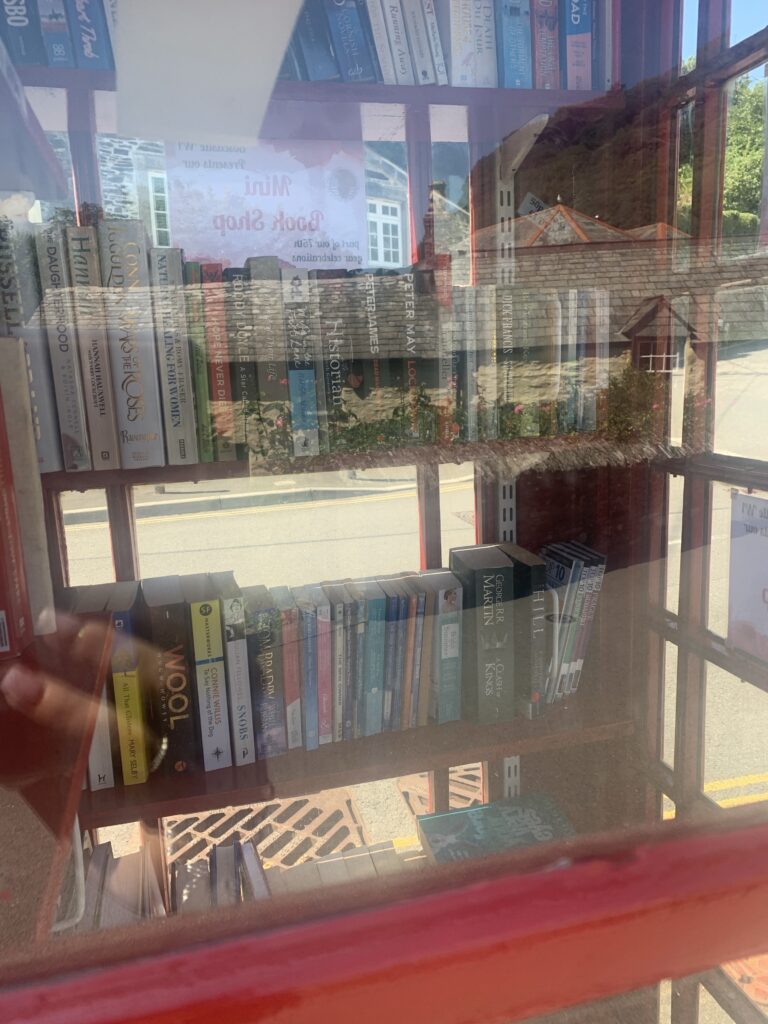 We popped in and out of shops and treated ourselves to some delicious pieces of cake (it's a staycation okay, calories don't count!)
I was sad to leave this beautiful place at the end of an amazing day, I think I could have stayed all day wondering around and never getting bored, when a place is as beautiful as Boscastle how can you get bored?
Today has by far been the best day, and the sun shining up in the sky was like the cherry on top of a very scrummy, delicious cake.