Day Two – Monday
I woke up feeling pretty groggy this morning, and that is because Hunter was not so well behaved sleeping on the bed with Luke and I as he had been the night before! Hunter discovered that he could get IN the bed under the covers, and being covered up is something Hunter LOVES! So he was more than happy to bury himself under the duvet which was all fine until he got hot and then he likes to get out the bed and find his own cool spot. So all night I had Hunter jumping on my head, climbing over me to get out the bed, then doing exactly same when he wanted to get back into the bed! I had barely any room and woke up completely stiff from sleeping on the very edge of the bed…… Luke was completely oblivious and had a great nights sleep!!
So today Luke and I had a free day as everyone else was off to Carnglaze Caverns in the afternoon and out for a meal in the evening, but unfortunately dogs were not allowed. That was fine though as Luke and I wanted to head off and check out the little town of Bude.
Once again the day was a little overcast and chilly however the rain so far has held off and for that I am extremely thankful. A little sad that everyday has been jeans and sweaters with not a jumpsuit in site, BUT I'd rather that than RAIN.
Anyways Luke and I left the house just after midday and headed into Bude, and for the record it was BUSY! Everywhere seems extremely busy! Far busier than Cornwall was last year! We really struggled to find a car park that had any spaces and seemed to drive around for ages!!
Finally we found a space (at last) parked up and headed into town. Again town was packed full of people and dogs, there was just no spare room!!
We had a slow walk around the town, bought some fudge and had a cheeky ice cream before deciding on a spot of lunch. With the queue for most places being long we settled on eating at the Coachmen's bar and grill as there was no queue and dogs were welcome. Well I wouldn't be in a rush to eat here again, we were told that there was a restricted menu which was more than fine, however once seated and settled and the menu in front of us I realised that when they said restricted menu that actually MEANT restricted menu. There was a choice of Fish & chips, pizza and jacket potatoes – I mean all I wanted was a baguette!! Luke had fish & chips and I decided to share some of his chips as there was absolutely nothing that took my fancy! The food according to Luke was nice enough but they needed more choice on the menu!!
We walked around town for about an hour more before living the absolute high life and heading off to Morrison's in search of a single iced coffee!! And YES I found my STARBUCKS finally!! Happy Lisa!! And okay it's not a coffee frappe with oat milk, but it was still enjoyable.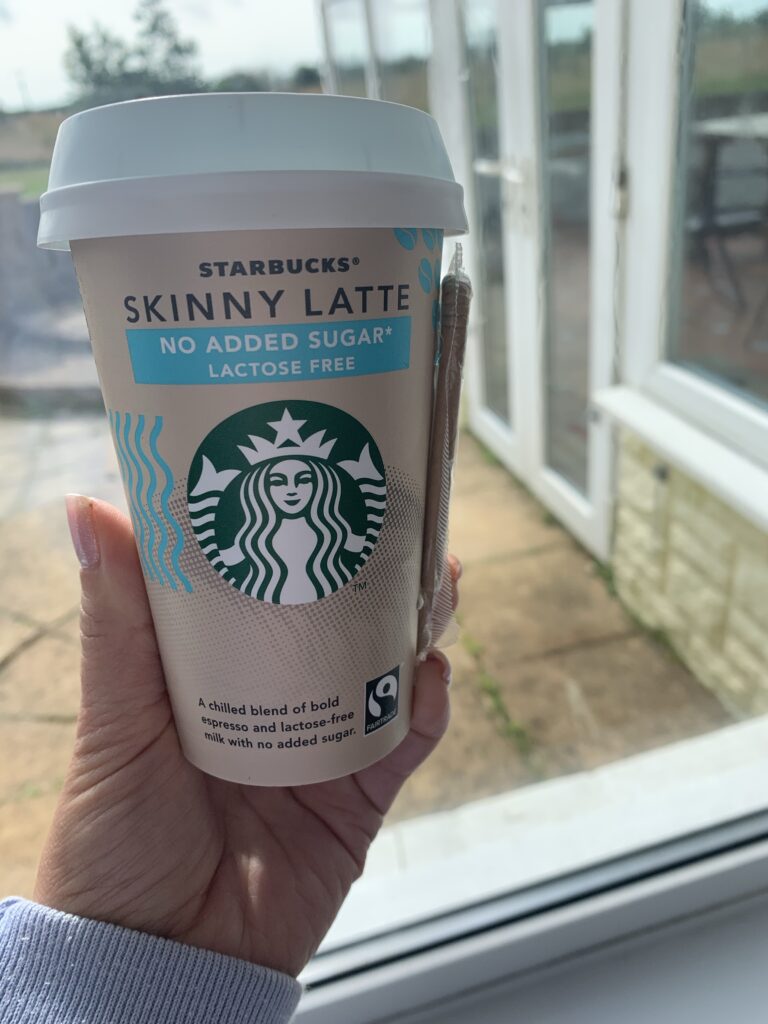 Back at the house we had a nice chilled dinner and I caught up on Sunday nights Love Island, and Hunter couldn't keep his eyes open and slept on the sofa!!
All in all it was a lazy Monday.