Saturday 31st July
Its travel day and it's an early 3pm start for us!! So that meant I was up at 1.30am, oh my god 1.30 am on a Saturday…. It's madness!!
The journey ahead was long and so I dressed accordingly in comfy clothes!! My new favourite jeans (asos) bringing a bit of 70's vibes, and my river island top (also from asos)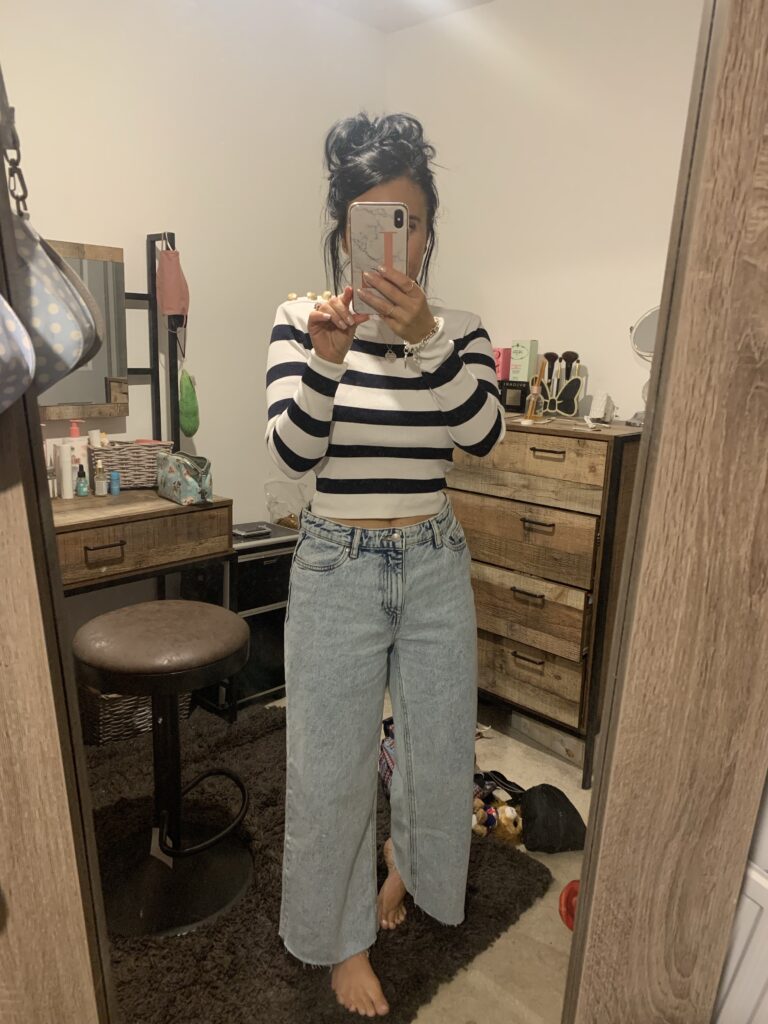 We packed the car the night before to make it so much easier in the morning. I was up first, Luke was up by 2am and we got hunter up last at 2.30am, and all 3 of us were in the car and ready to go by 3am.
The roads were super quiet, I was nice and comfy settled in the passenger seat, Luke had his eyes on the road and Hunter was fast asleep in the back! He's such a good traveller, he fell asleep 5 minutes after we left home and slept until we stopped to charge the car. He then slept the rest of the way to Bude after the quick 10 minute stop we had.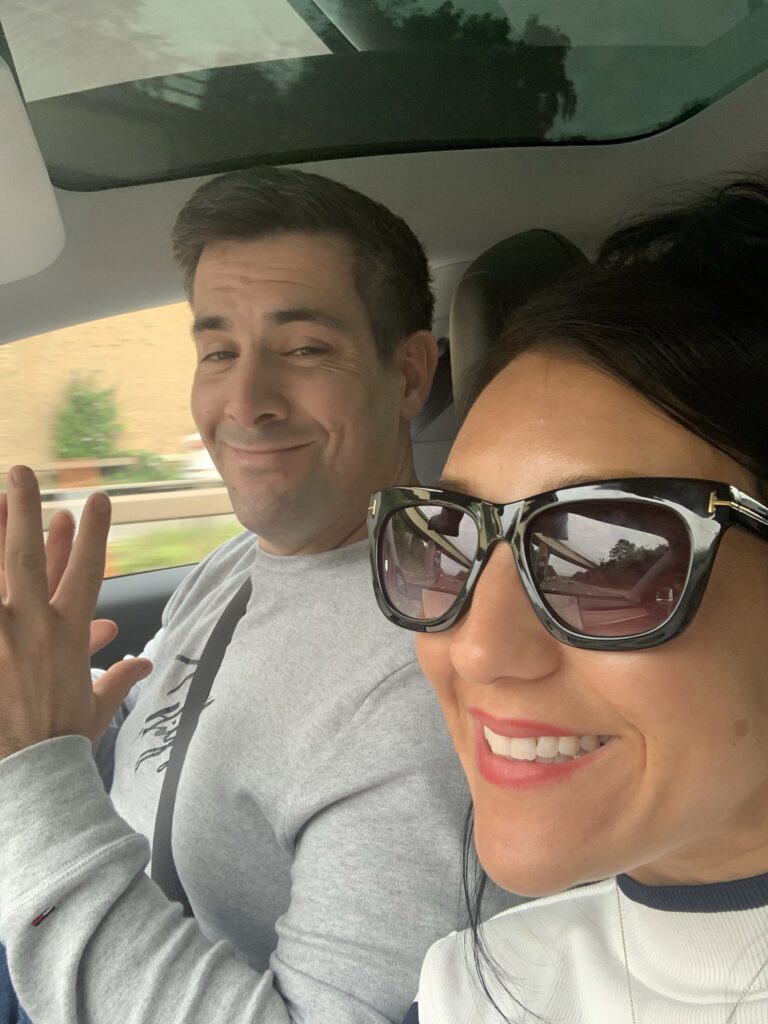 Arriving at Bude at around 9am, it was a little overcast and chilly and although I had tried, I didn't dress overly appropriately for the weather (so typical of me)
With about 8 hours to spare before we were allowed in the holiday home, it was time to locate the beach, and have some much needed fuel (breakfast) There was a lovely little called the Olive Tree where we found an outside table to accommodate and very bored and vocal Vizsla! Hunter is the type of dog who needs to keep active and absolutely hates standing still. HOWEVER I have to say that on this occasion he wasn't TOO bad, although I really don't want to jinx it!
We had a lovely breakfast/brunch at the olive tree, and although I had packed some road trip snacks, is there anything better than some toast, with butter and jam!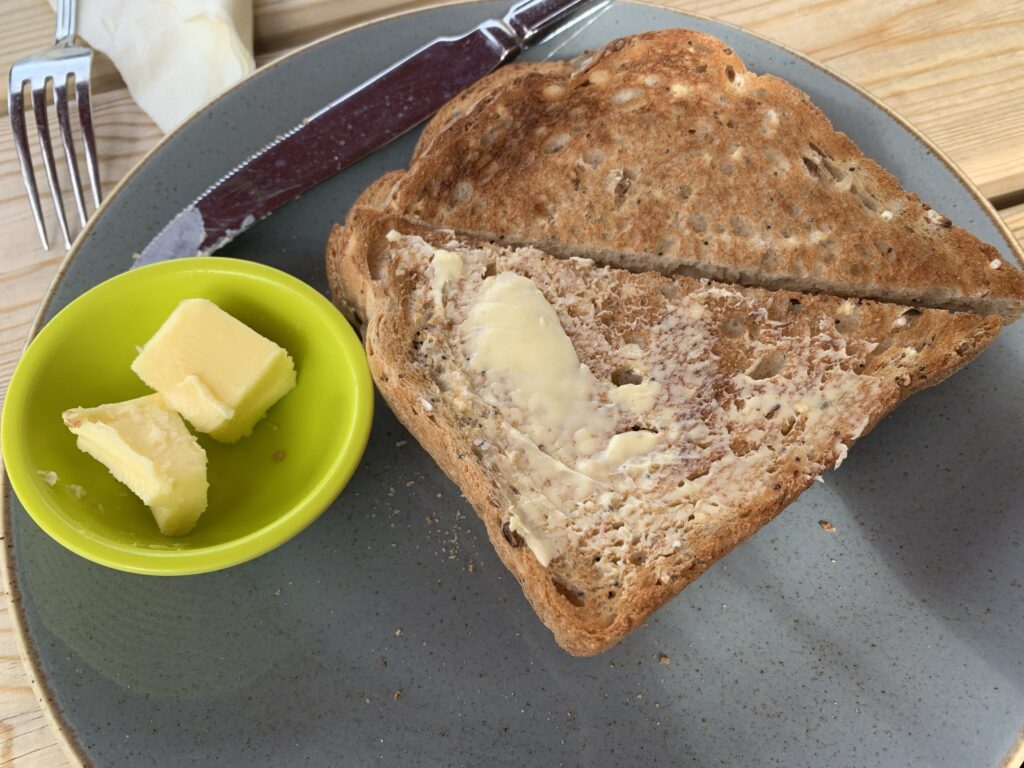 By mid afternoon I was shattered and really wanted to catch up on Friday nights Love Island, so whilst Luke went off to the beach again with hunter I was more than happy to chill in the car, snooze and catch up!
Hunter however had the best time……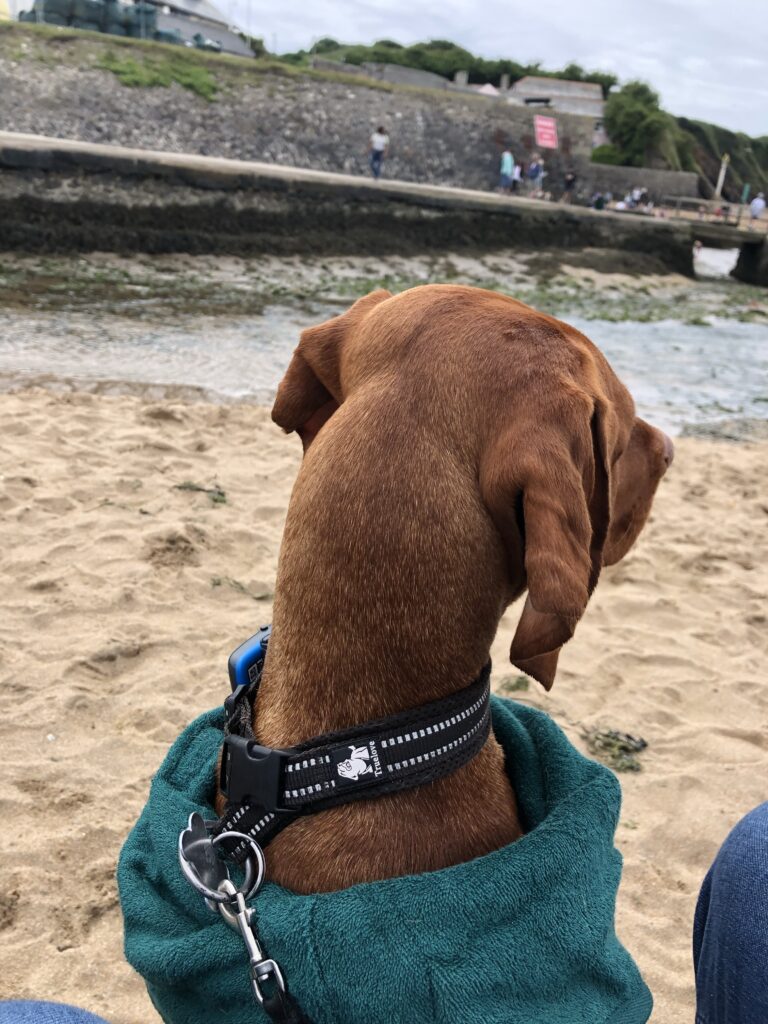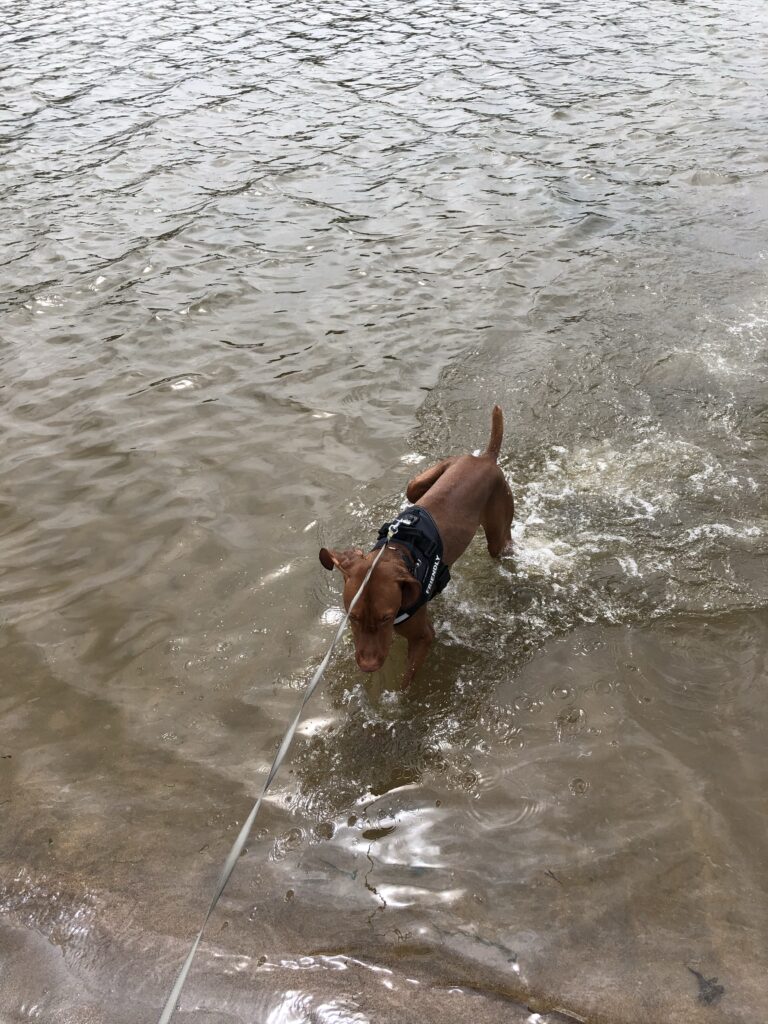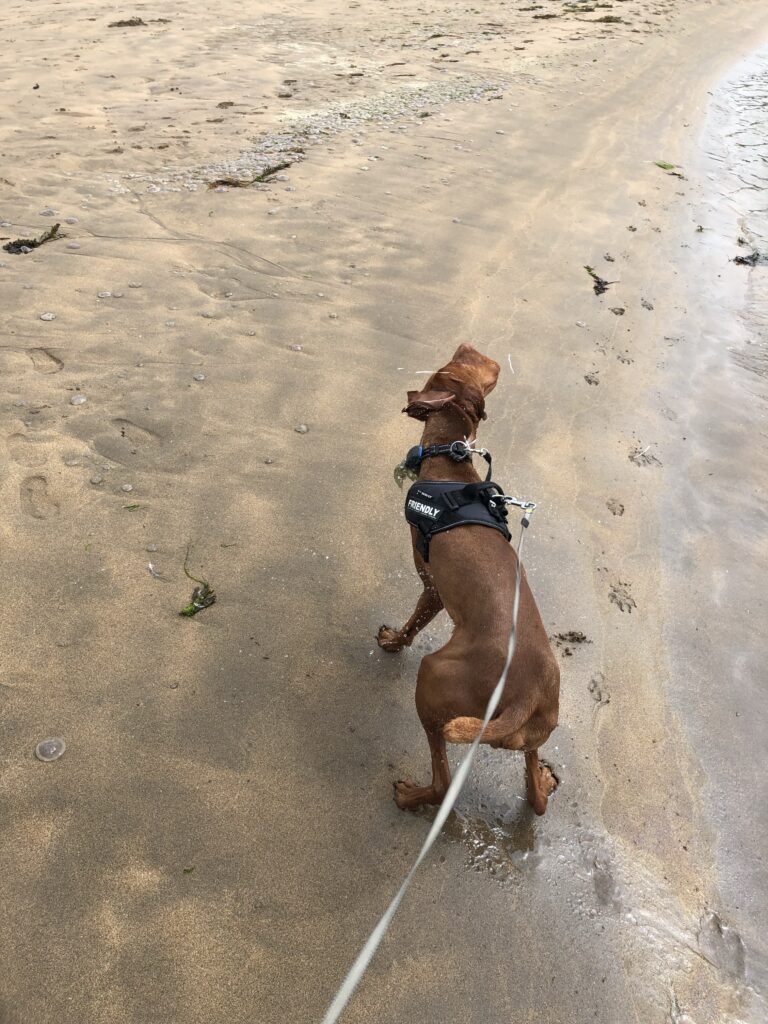 Travel day is always a little all over the place, especially when you just want to get from A to B!
Well now I am at B my staycation home for the week! I'm unpacked, I've had a light dinner and now I need to shower and put on some comfy clothes and CHILL!!
I've heard tomorrow is beach day, so I will be beach ready in the Am! But for now the blog ends here
I'm about to chill out with a nice drink.
Night