Day 6
Today I was Newquay bound, and even though once again the rain had returned I really didn't care as I was too excited to head to the place of surf!!
Newquay was a 50 minute drive from our holiday home but surely you cannot come all the way to Cornwall and NOT go to Newquay! I had heard so much about this place and seen many many photos from Facebook friends, I definitely needed to visit at least once!!
Located on Cornwall's Atlantic Coast, Newquay has previously been voted as "One of the Nation's Favourite Seaside Towns" in the prestigious Which Holiday Survey, "Best Family Holiday Destination" by readers of COAST magazine, and recently won Gold for "Best Seaside Towns for Families 2019" by Days Out with the Kids. Newquay also has some of Cornwall's finest beaches!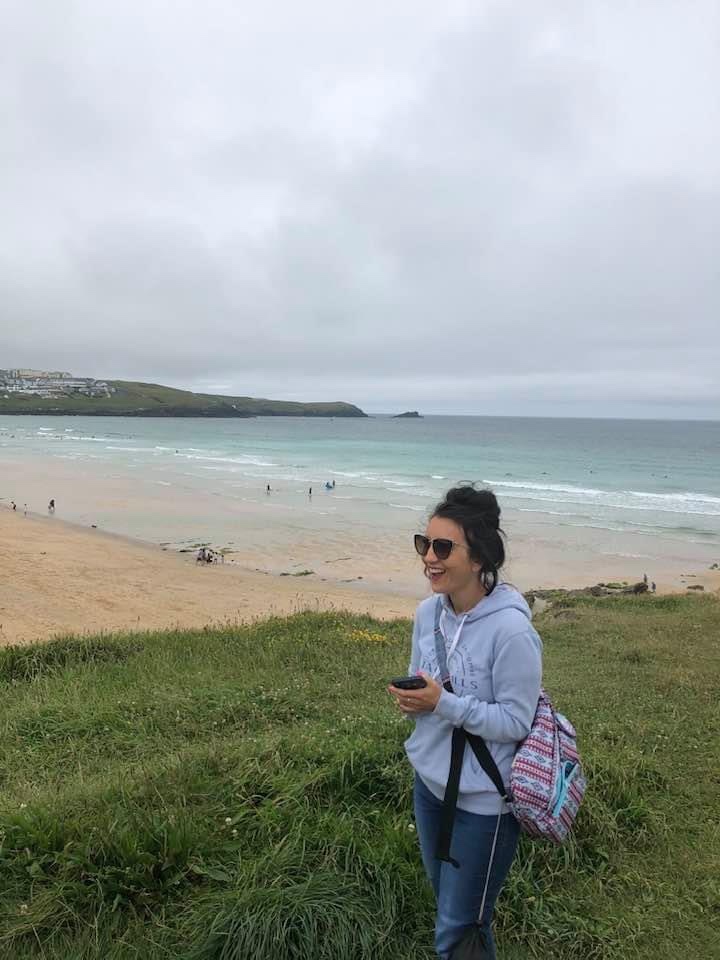 Once again we opted to arrive early, making sure we got a good car parking space, Hunter as always was excited to be in yet more new surroundings and got straight to work sniffing around!! First stop on the agenda was to grab a cup of tea, hey it wasn't just me that needed a caffeine fix, we all needed a little super charge, and I never say no to a tea!!
I then got to step foot on Fistral Beach, Britain's most famous surfing beach, I mean this is a seriously popular beach, it was very busy, even for an early overcast Friday morning!! I absolutely loved it though, I can definitely see the appeal, I'll use the word "cool" because there was a surfing school having lessons right there on the beach, I mean come on cool is the ONLY word to use!!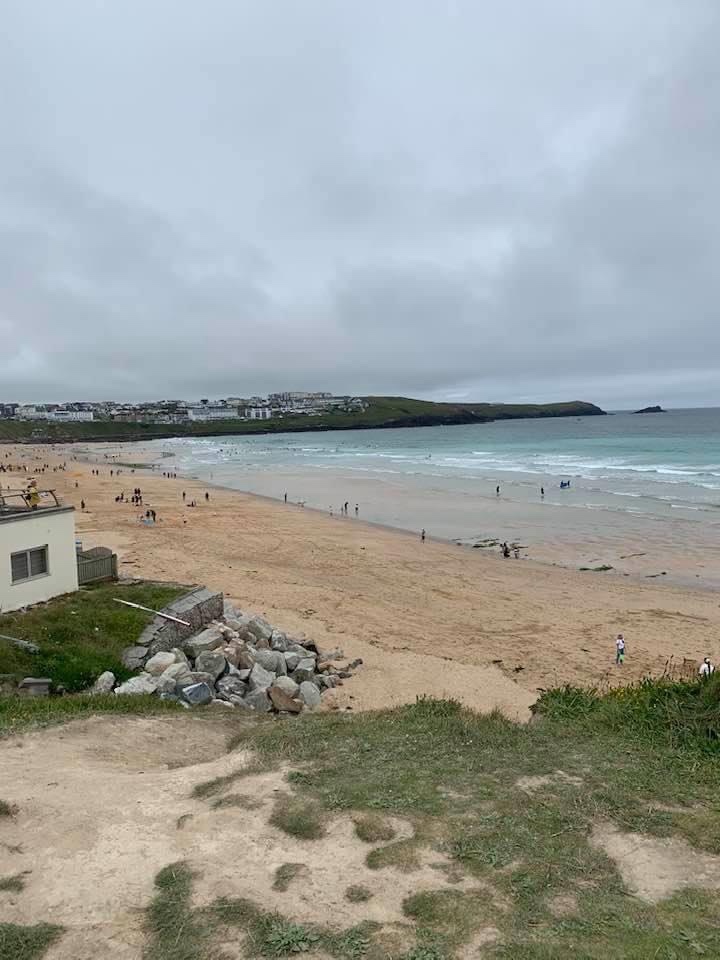 Deciding that this wasn't the best beach for the littlest two members to play on, everyone packed up and headed to Great Western Beach which was a short walk from Fristal. I on the other hand was keen to check out the Newquay shops!!
Hunter enjoyed his day and we found a pet shop for him, so of course he got some treats, before having a little play around on the beach!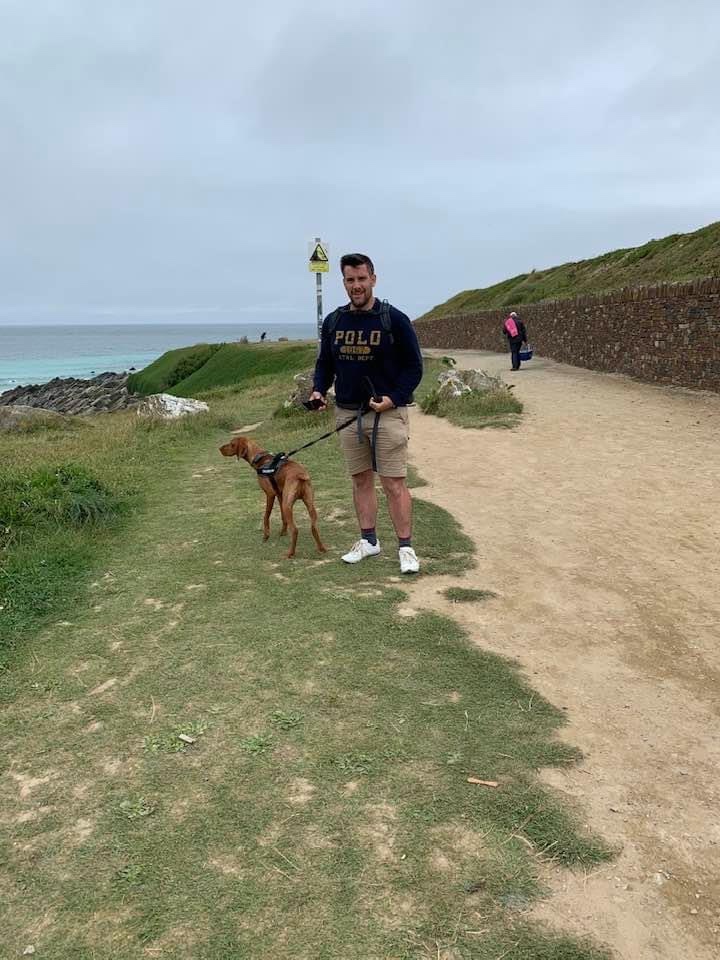 It was a super busy Friday, and clearly Newquay is very popular, I loved it, although not as quaint and pretty as some other places that I visited in Cornwall, you can't travel all and that way and not visit Newquay!!
I can't believe that this was my final day here in beautiful Cornwall, I have loved every single second of it. I've heard from various people who choose Cornwall as a annual getaway how lovely it was, but I never quite realised just how stunning and picturesque it is. Steeped in history, with a gorgeous rugged coastline and turquoise blue sea, it's very easy to forget that you are still in the UK
In a year that has taught me to appreciate things more and to appreciate what's on my own doorstep, Cornwall has been a little slice of paradise in what feels like a year straight out of an apocalyptic film.