Day 1
Waking up on a bright Sunday morning after having the BEST nights sleep! I was so tired that I feel asleep as soon as my head hit the pillow, with my sleep mask on I didn't wake until 8.30am!
Waking up feeling refreshed and ready for what was hopefully going to be a nice warm sunny day. Starting my day with a cup of tea and porridge (of course) before dressing in my comfy ASOS play suit ready for a trip to St Nectans Glen & Waterfall.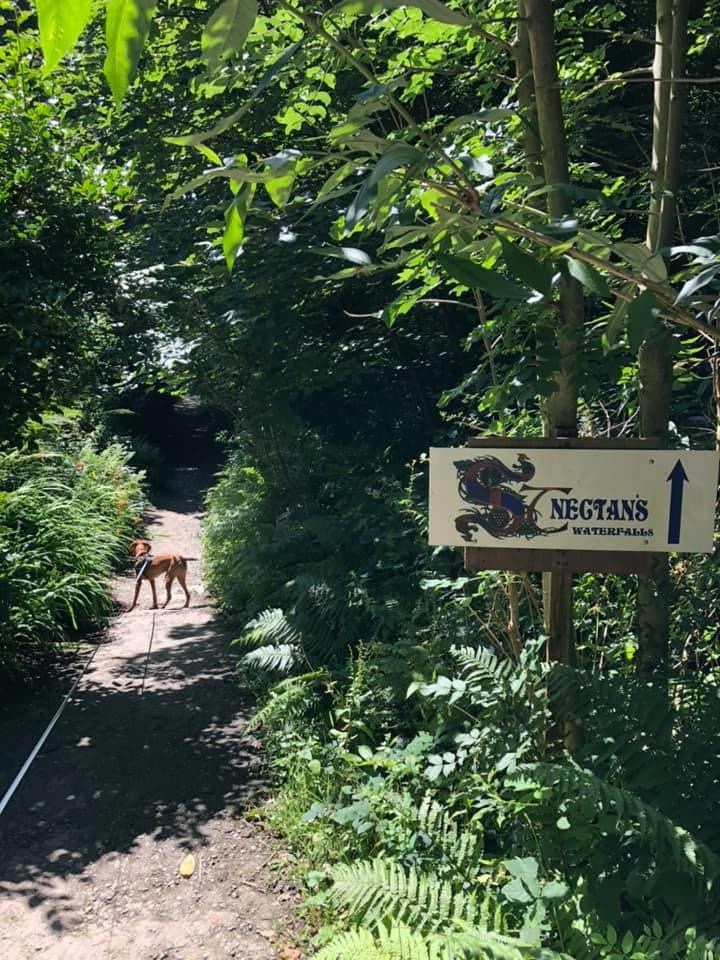 Okay at this point I need to point out that I was not equipped for the "mini hike" to the waterfall. I'm one of these girls who packs accordingly for a trip and when I asked Luke if I needed walking wear he said no, so naturally I didn't pack any! BIG MISTAKE!!!! The walk to the waterfall was steep and muddy, and all I had on was my sandals! I'm not going to lie, it was a bit of a mission and at some points it got so muddy that I did consider momentarily heading back, but kept on going.
St Nectan's Glen which has been called one of the most sacred sites in Britain, is an area of outstanding natural beauty. The walk to the waterfall (although muddy at times) is beautiful and enchanting as you walk through the ancient woodland with Ivy clad trees, it's almost straight out of a fairytale.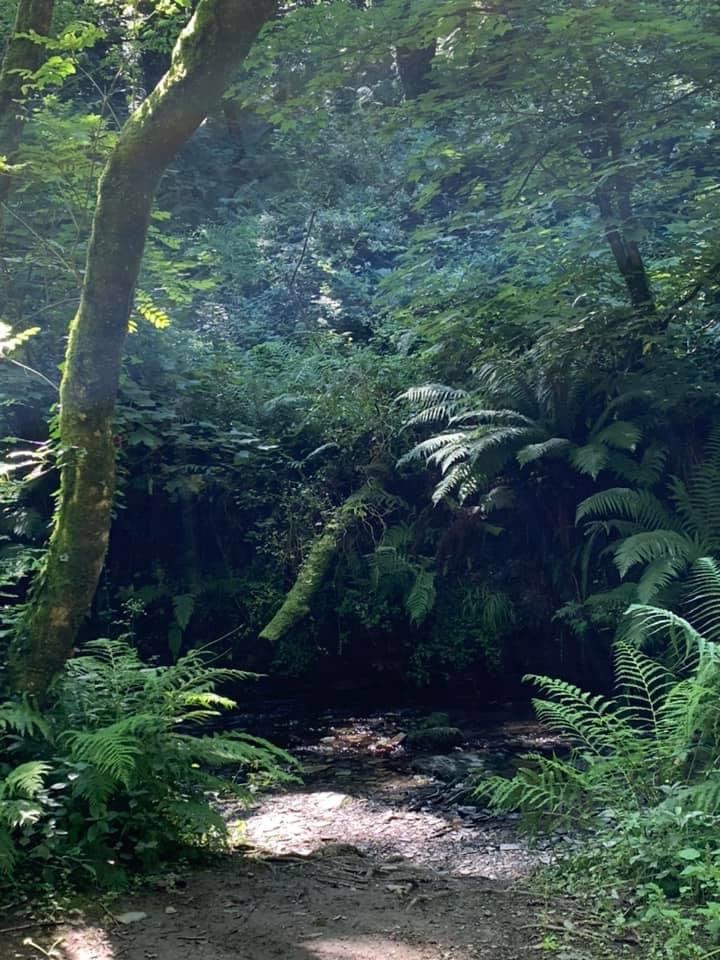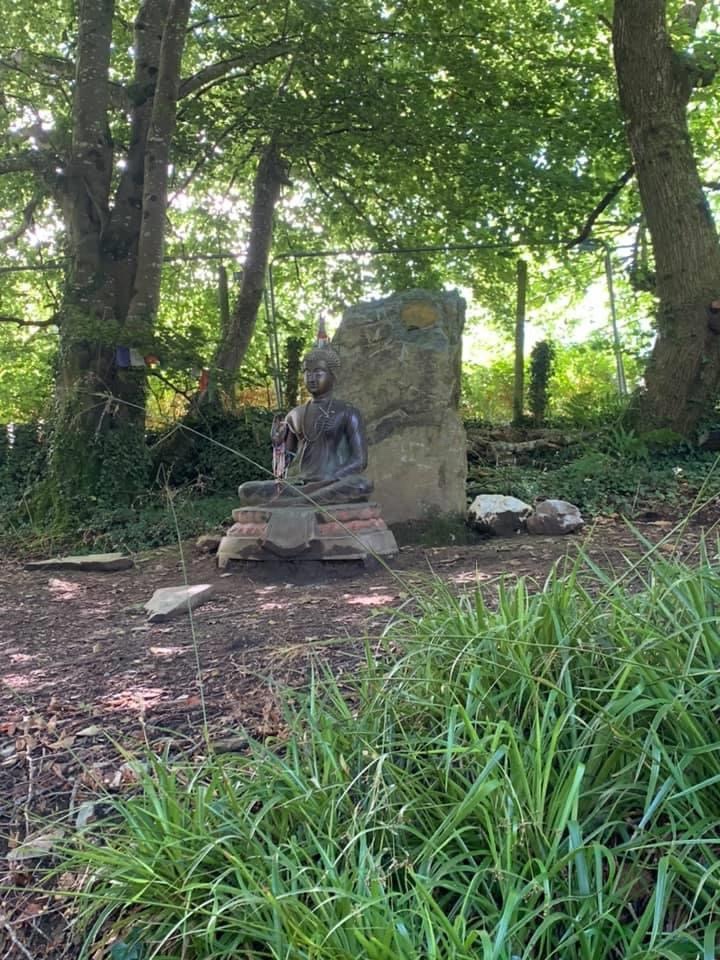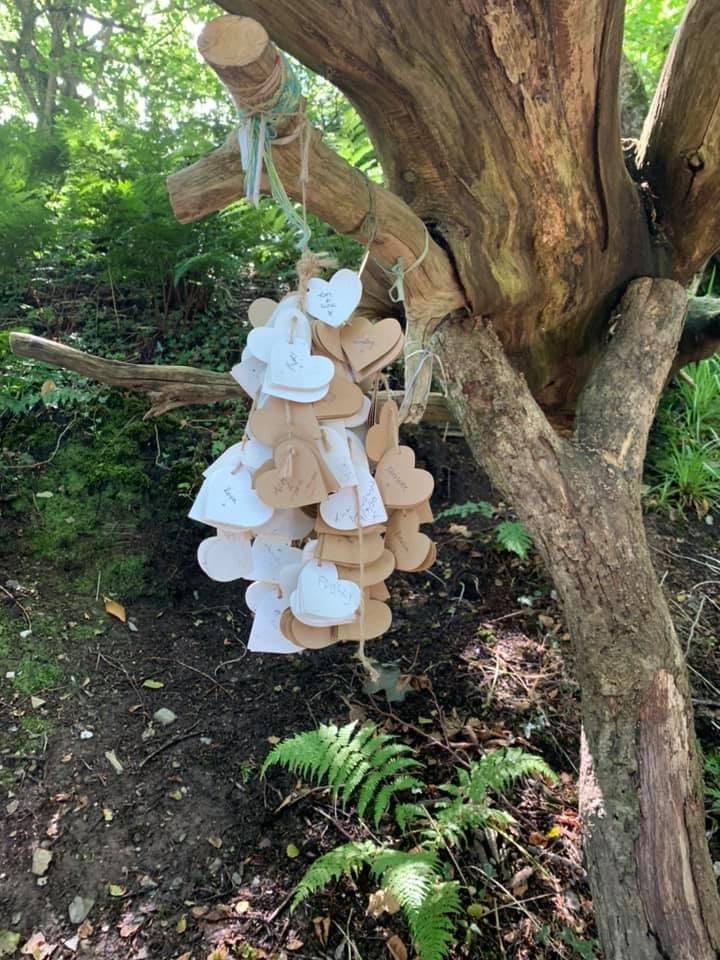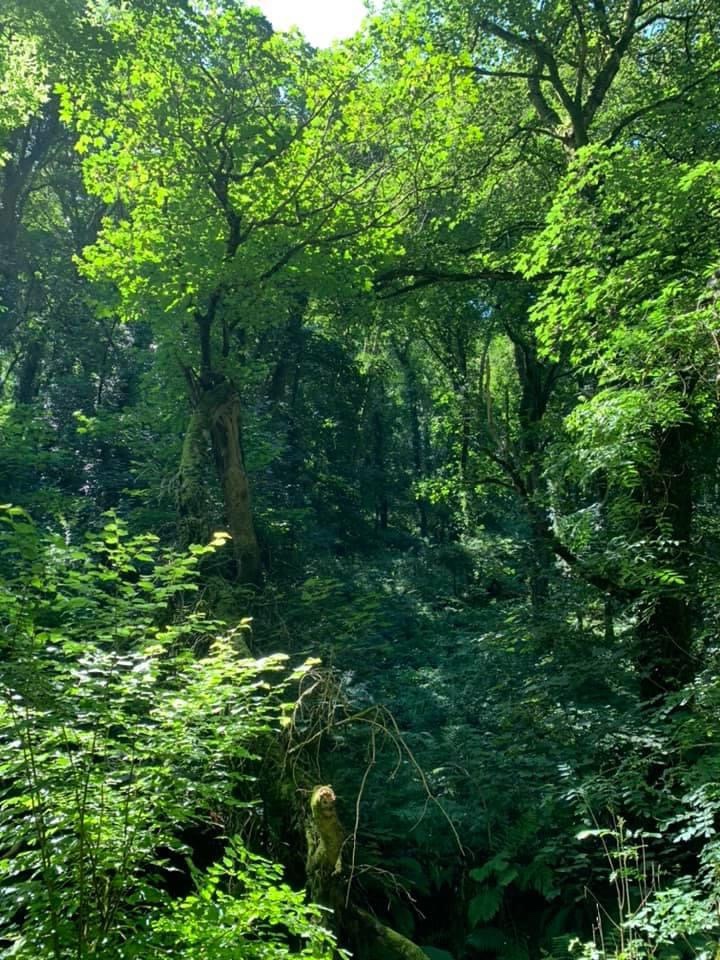 Once you've made the semi steep climb (which if you're wearing the right shoes would be a breeze) it's then £10pp to go and see the waterfall up close. I'm not entirely sure it was worth the money, it was of course pretty but they're were quite a few people visiting the fall and it got even busier whilst I was were there. Hunter loved it and loved walking in the stream, and Luke got some good photos, but I probably wouldn't head back there if I was to visit Tintagel again.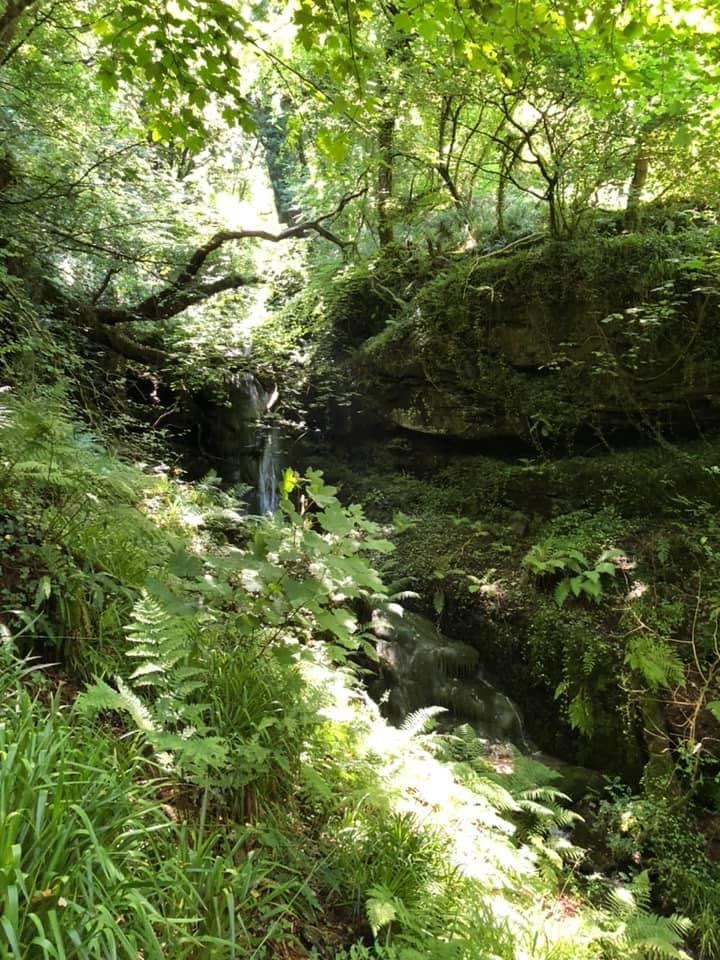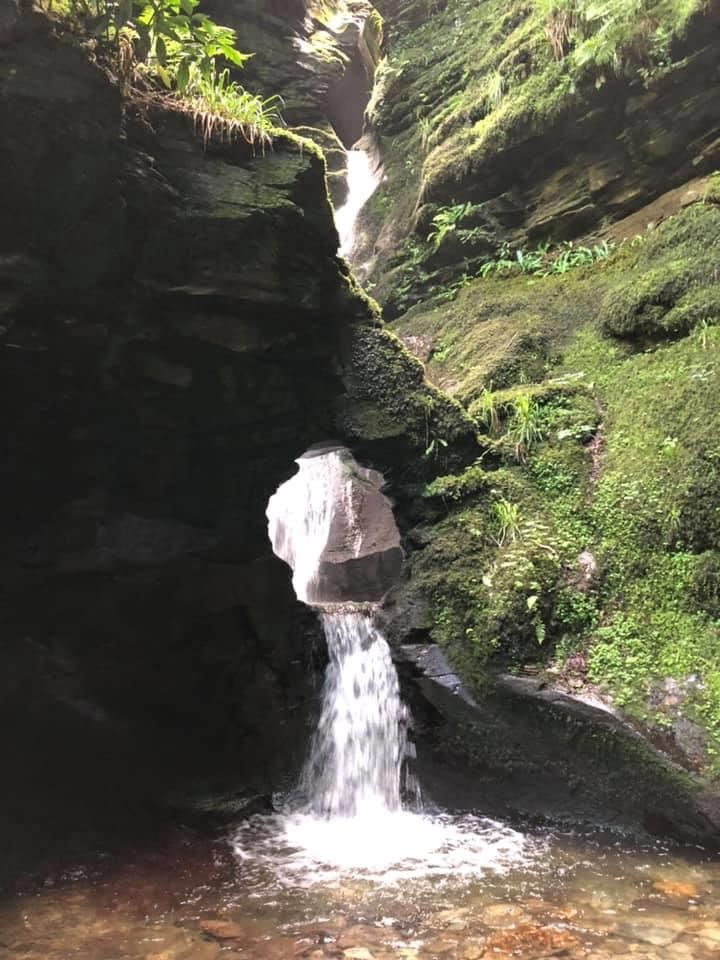 After the waterfall we continued our "trek" to the picnic area (which was good because I was STARVING!) AND Luke treated me to my first (of many on this trip I hope) traditional Cornish ice cream – too delicious for words really! It was quite literally like eating clotted cream, I mean calories aside, I need more of that in my life!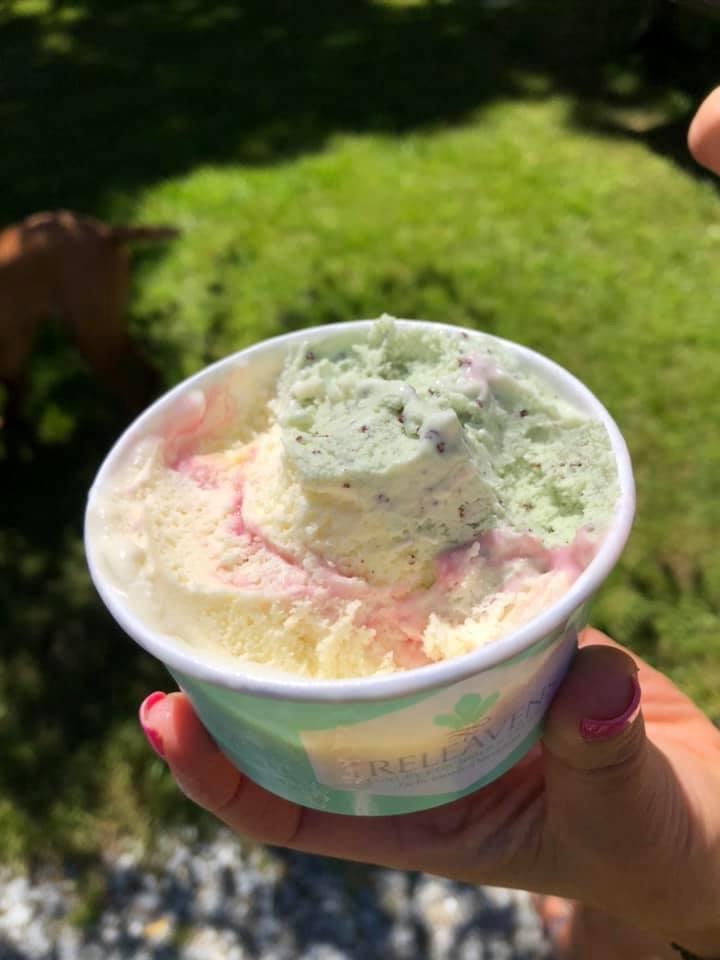 Hunter was absolutely living his best life, running through the stream, sniffing new smells and seeing different things for the first time in his 6 months. He was being a really good pup and enjoying being with everyone (particularly the 2 younger members of the family who are both 4 years old, Hunter adores them and vice versa)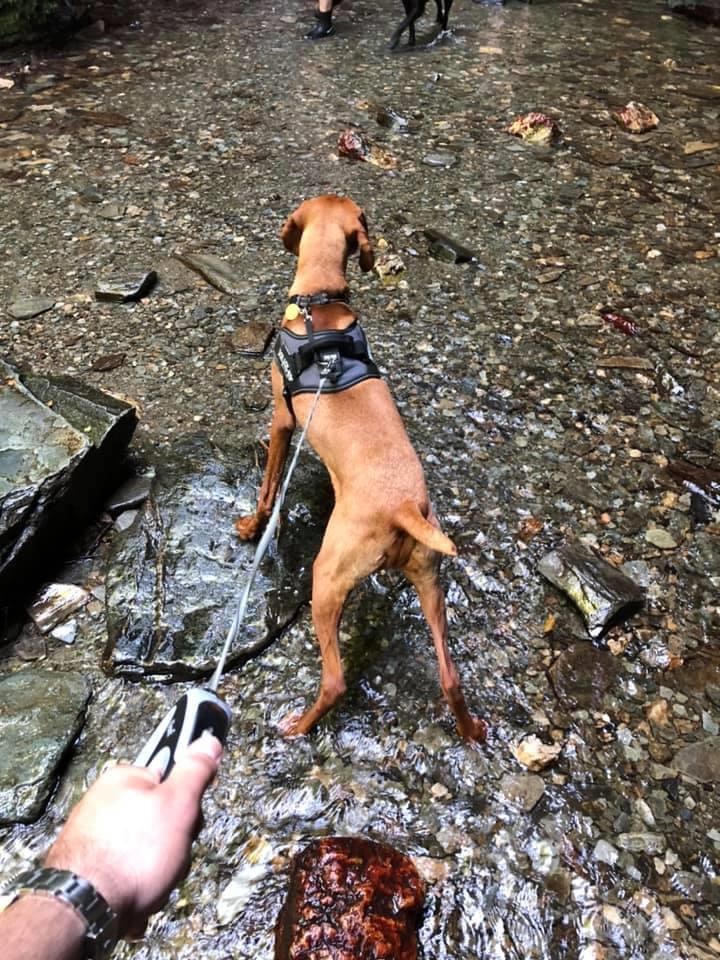 It was great to be out on the sunshine on a beautiful Sunday in Cornwall and even though I may not have been equipped for walking miles (a few miles) it wasn't all that bad.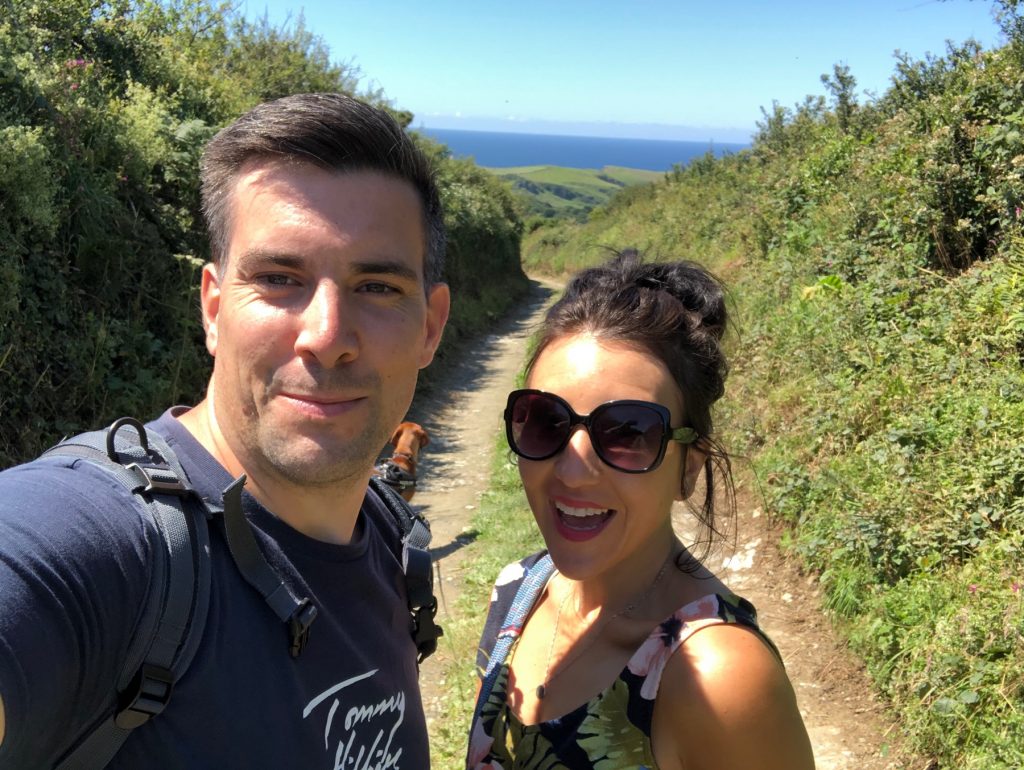 Taking a nice leisurely walk back to the holiday home was far easier as it wasn't so muddy and it was also mainly down hill.
Keen to get back for a chill and a BBQ and to watch the sun set over the sea – holidaying in the UK is seriously underrated, it doesn't even feel or look like I'm the UK, I'm just enjoying every moment.