Here we are heading into another weekend which I'm hoping will be nice and warm! But before I leave my blog here for the weekend I thought I'd just quickly round up Thursday and Friday!
Okay so Thursday my mum and dad surprised luke and I with an afternoon tea delivery- CUTE and DELICIOUS and super thoughtful and such a lovely surprise. Luke and I really enjoyed it, and even saved some goodies for Friday's picnic in the garden.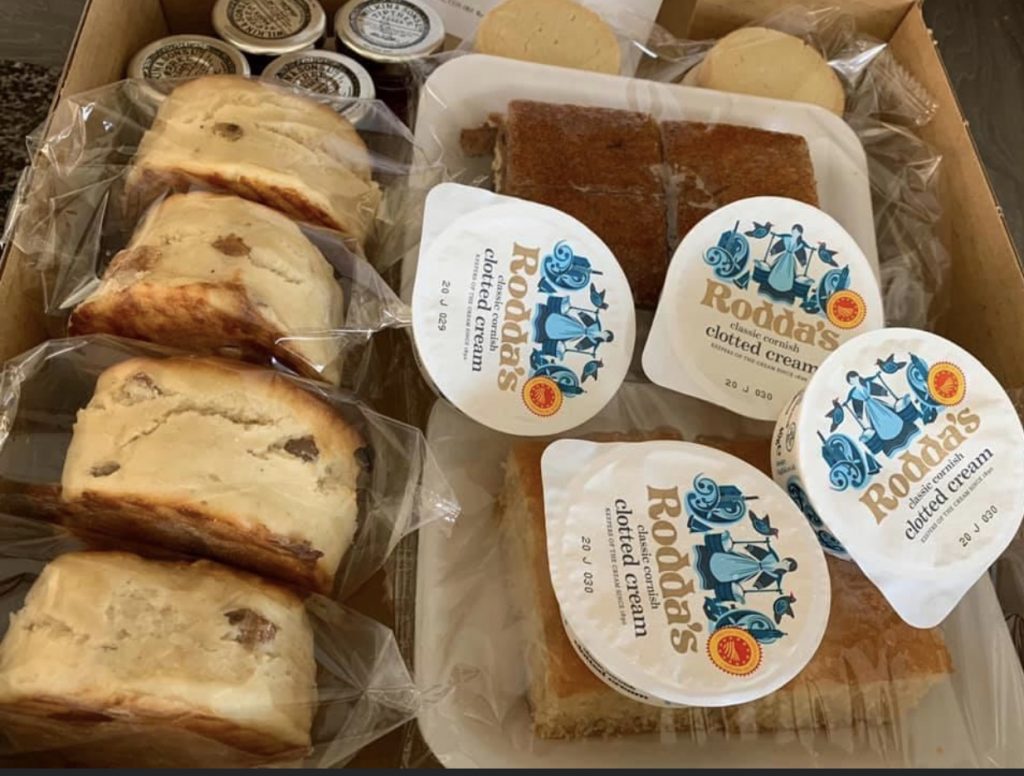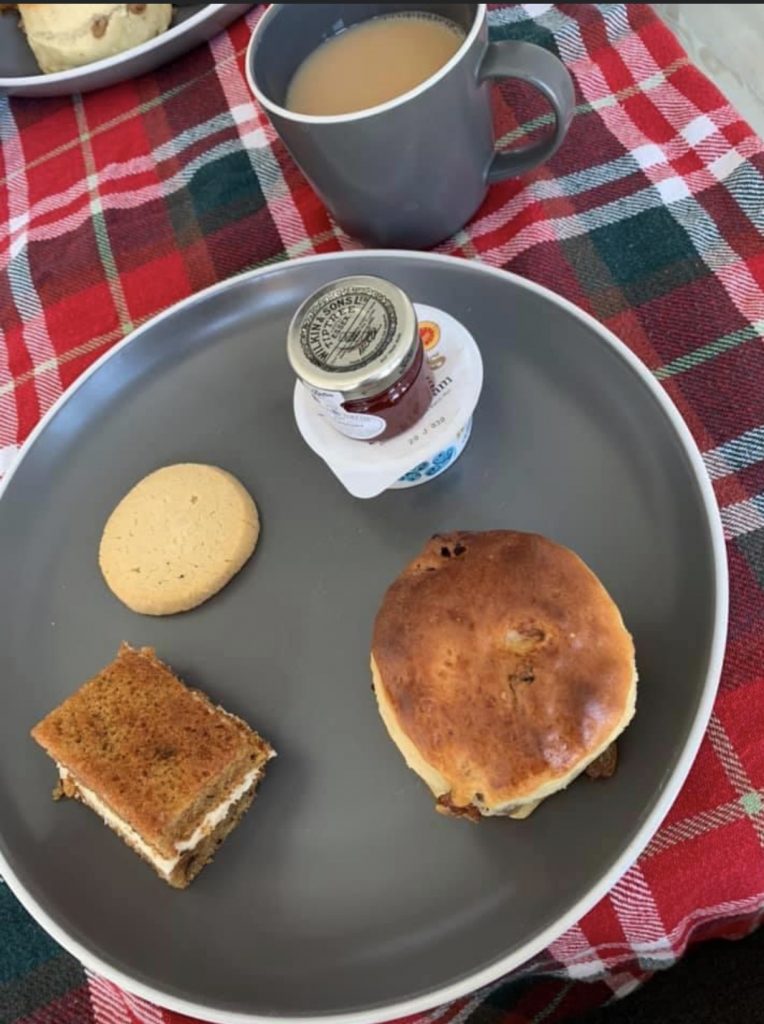 The rest of Thursday I spent updating bits on my blog, because now you can find me on lifestylelisa.co.uk instead of com, don't worry I'm just as confused right now, but Luke is pretty much a genius when it comes to web hosts and domains, so bare with me!
I also of course spent part of Thursday playing with Hunter who is now 20 weeks old! So naturally the occasion was marked with the obligatory photo! I mean yes he's too big to fit on the step now, and he wasn't overly impressed with the amount of time it took for me to get the right photo, but he was rewarded for being such a good boy and sitting still(ish) whilst I papped away!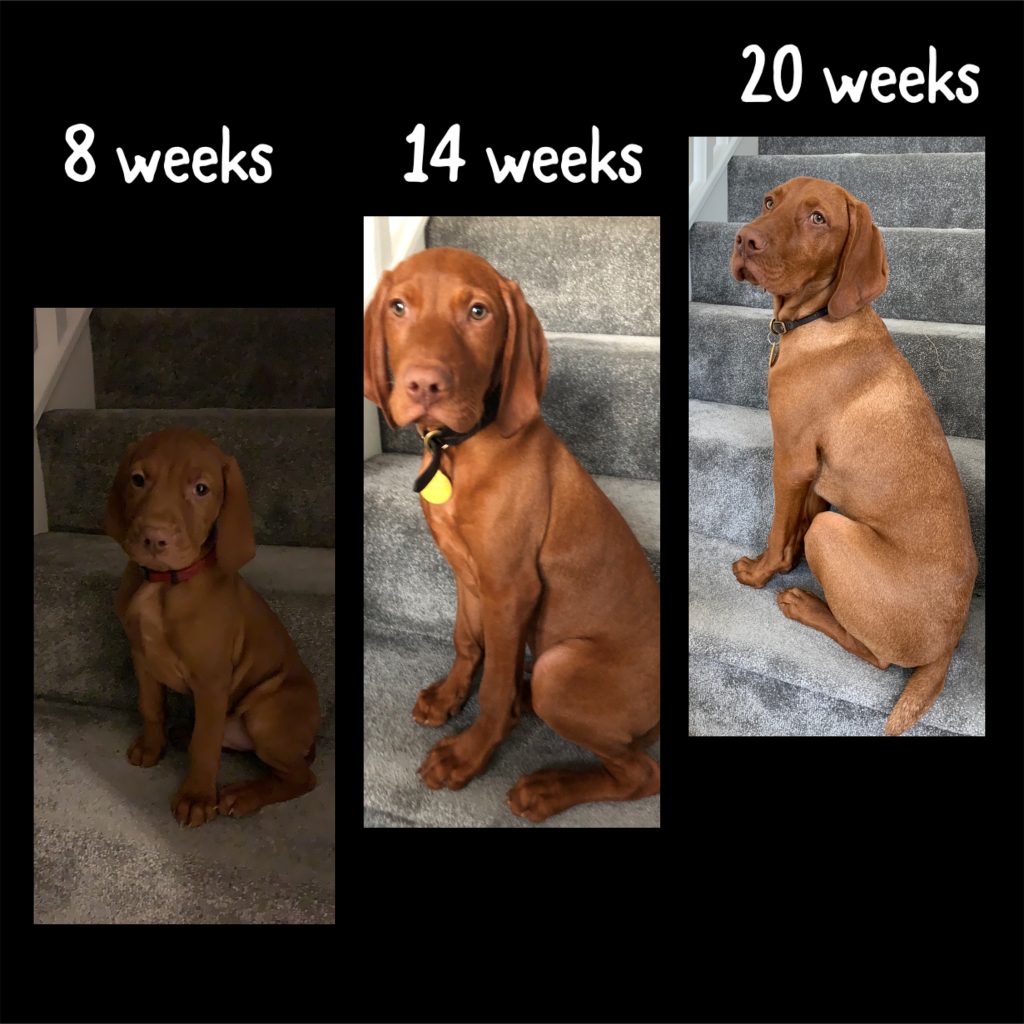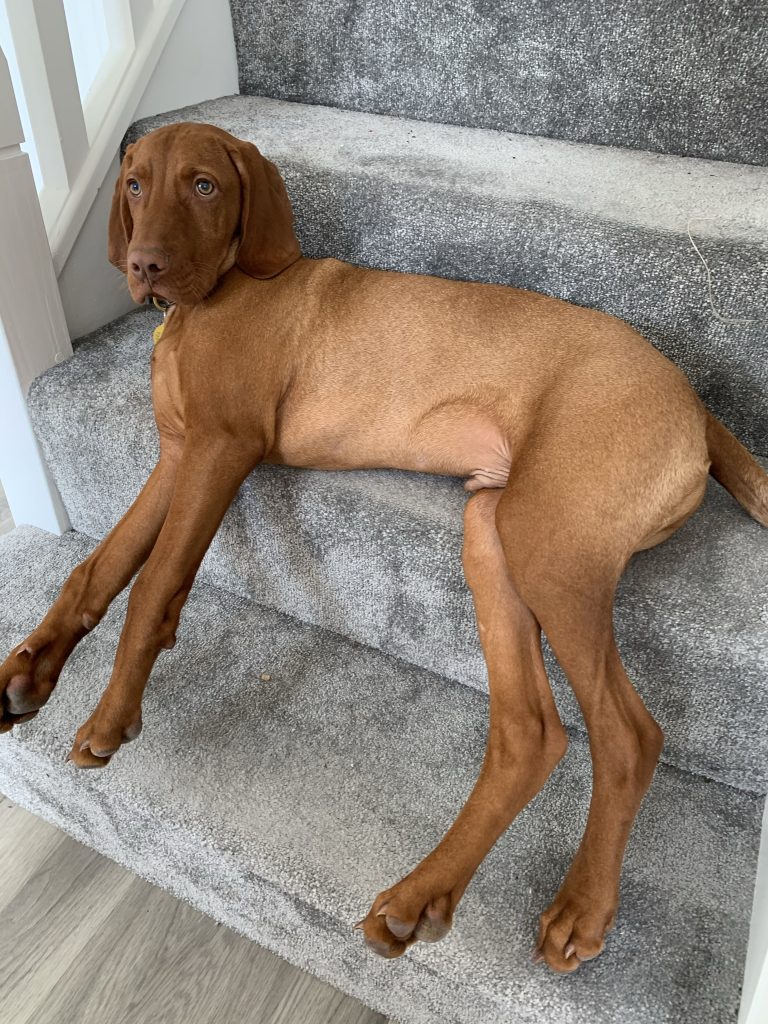 Friday was a delightful day of celebrations for VE Day, technically you were meant to have a picnic in your front garden but with Hunter it was easier for us to chill in the back garden so he could run and play around and we could eat my delicious sharing platter that I prepared in the morning. I've done one of these platters twice now after getting the idea from good old instagram! They are so easy to do, and it's a nice mix of pretty much everything!! So on the platter we have – carrots, peppers, mushrooms, hummus, nuts, dried fruit, pretzels, rice cakes, veggie jerky, sweet potato falafel, veggie sticks, yogurt coated nuts and raisins, cinnamon graham crackers, some cheese and poppy seed crackers! Delicious!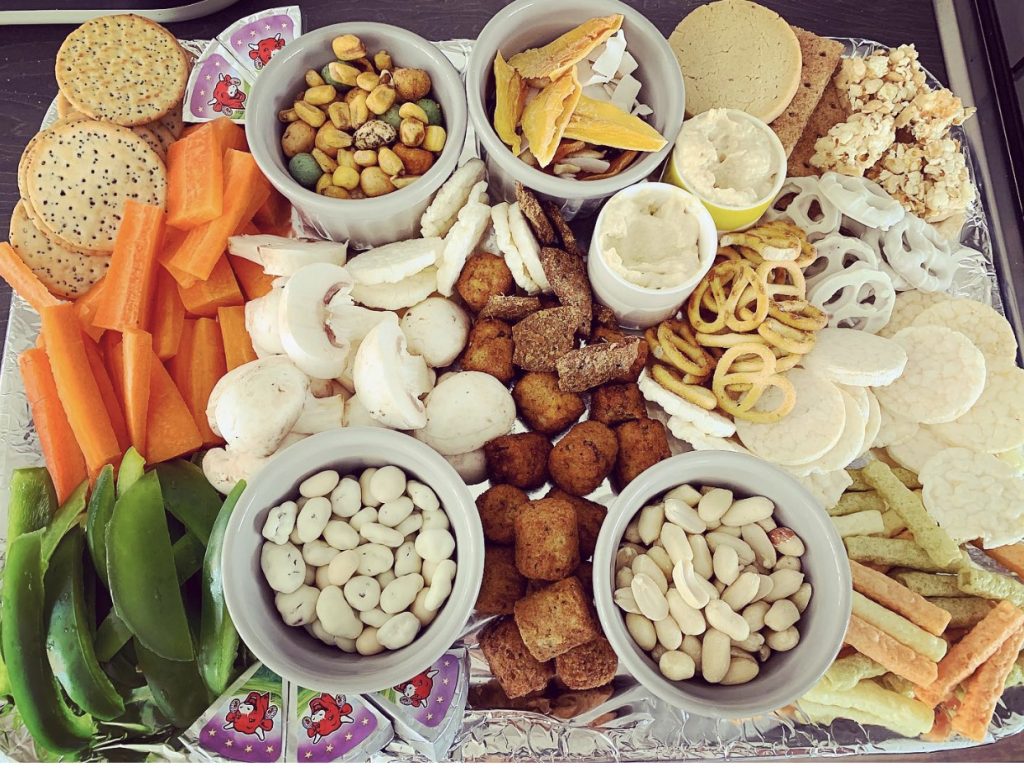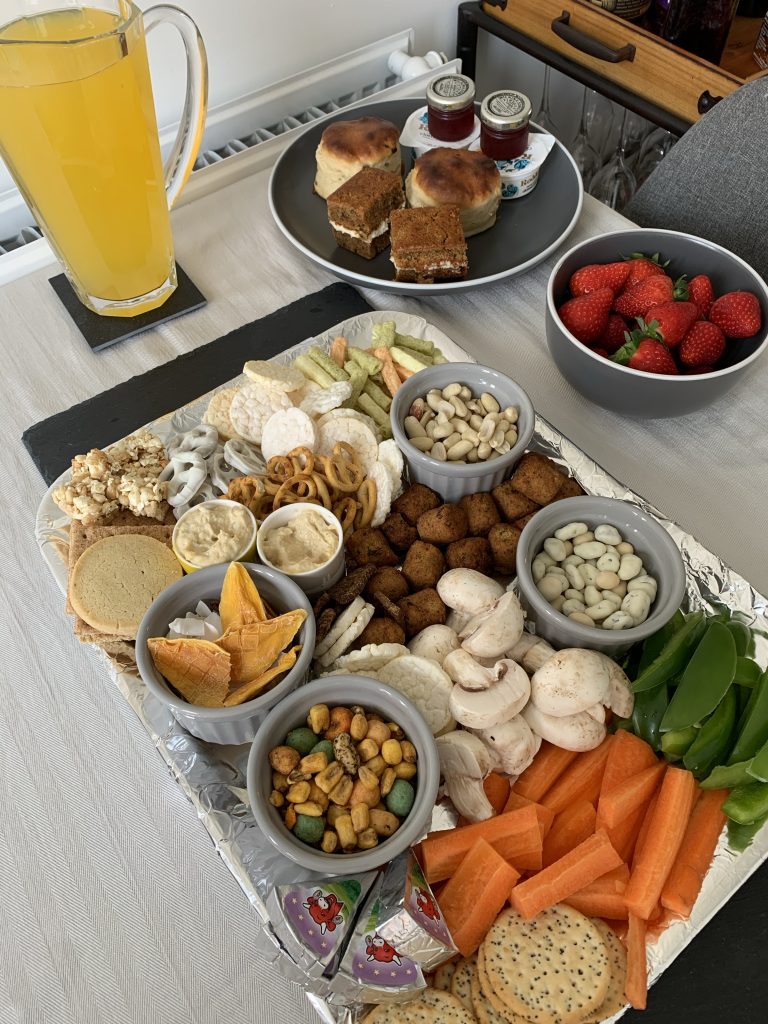 One thing I will quickly touch on (again) is unfortunately the social distancing guidelines went so far out of the window, they were non existent! Sad to see, and it's so frustrating when you as an individual have been so good!
Anyways, enjoy the weekend everyone!