I can imagine that most of you like myself are currently doing the whole wash hands, dry hands, sanitise hands, moisturise hands REPEAT! And whilst hygiene has always been very important to me, I've never washed my hands quite as much as I do currently. I mean I walk in from standing out in the garden with Hunter WASH HANDS, I touch a letter that has been posted through the door WASH HANDS, I walk outside to get something from my car WASH HANDS, I move the bin back to its resting place WASH HANDS! I mean it's pretty relentless, and to be honest when I'm not washing hands I'm using my sanitising hand gel. No I'm not always this meticulous, yes I always carry hand sanitiser, and yes I hate touching public doors, and yes I do keep my hands clean, but living through the current pandemic – Covid-19 has heightened everything.
My hands these past few weeks have taken a beating, they are so soar, and itchy, they have even woken me up in the early hours as they were driving me mad itching! Most hand creams I had been using were only moisturising them for a while, then it was soon back to cracked, ugly red, soar hands – time to up my game.
I have 3 beauty products that to be honest I am swearing by right now for relief of the dry hands situation, and the good news is I'm going to share them with you. So here is a mini beauty blog post for a Monday afternoon.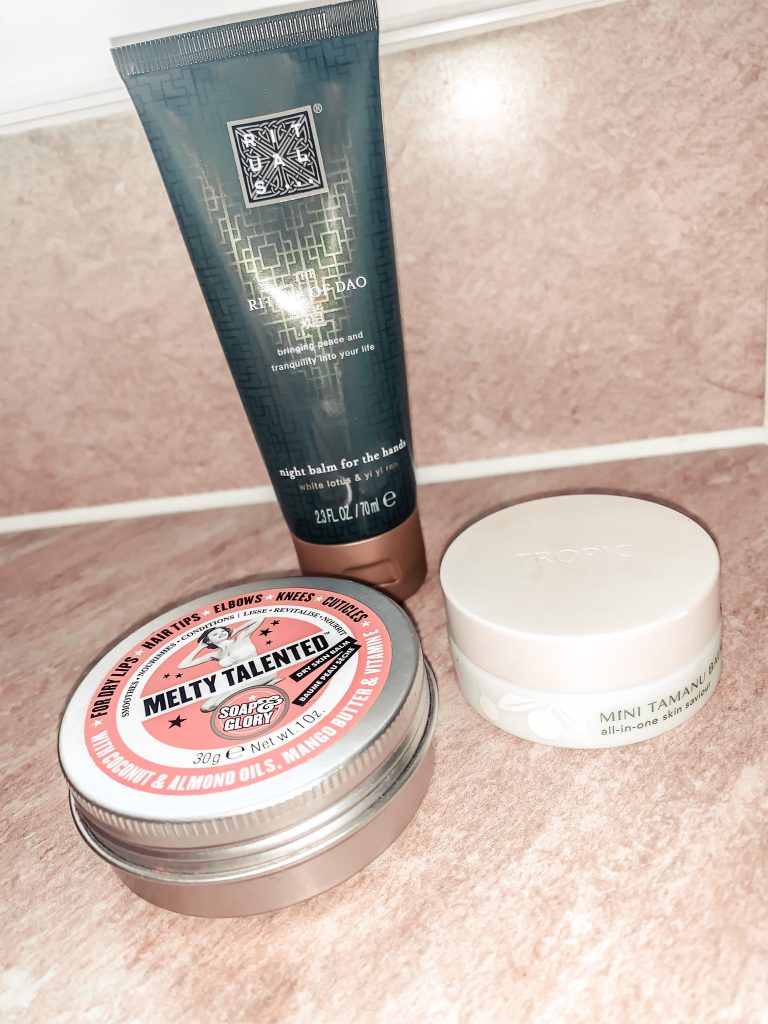 The Ritual of Dao by Rituals night balm for hands £9.90 – This wonderful smelling hand balm has been specially developed to soothe and soften the skin. Dry hands are transformed thanks to the ingredient Shea Butter. The Night Balm combines the mild aroma of White Lotus with the skin-soothing qualities of Yi Yi Ren, used in traditional Chinese medicine. Suitable for sensitive skin, and vegans. I use this product every night and I honestly notice the biggest difference with my hands.
Tamanu healing Balm by Tropic skin care £16 – I have spoken about this product before because it really is a must have for me! It's multipurpose and can be used on dry skin, eczema, and even stings and bites! I even love the curry paste smell it has.
Melty Talented by Soap and Glory £5 – This multi use balm is great for dry lips, nails, hair tips, hands, anywhere where you get dry skin! It has a lovely coconut fragrance, and the formula melts into oil on contact, soaking in to leave your skin nice and smooth.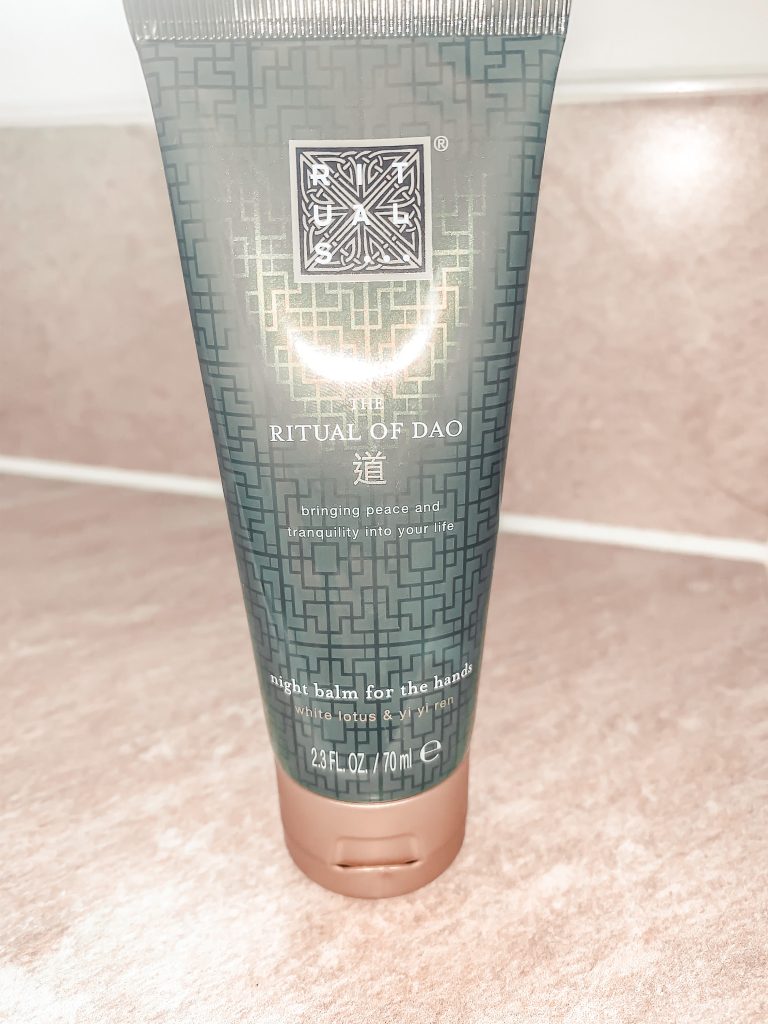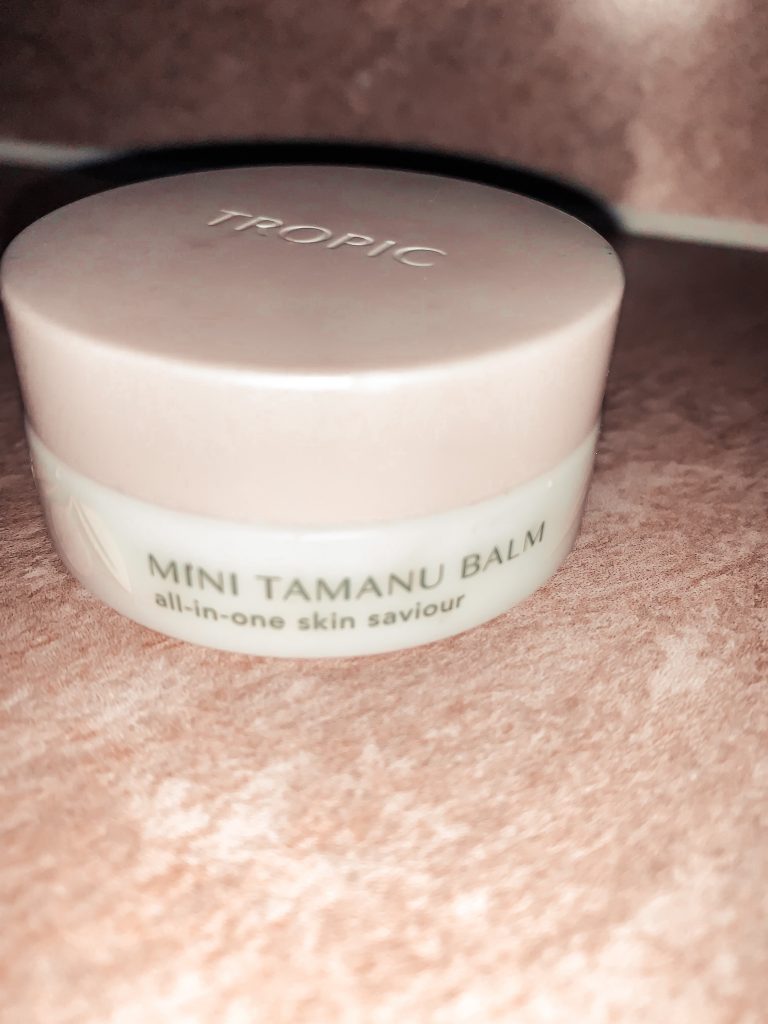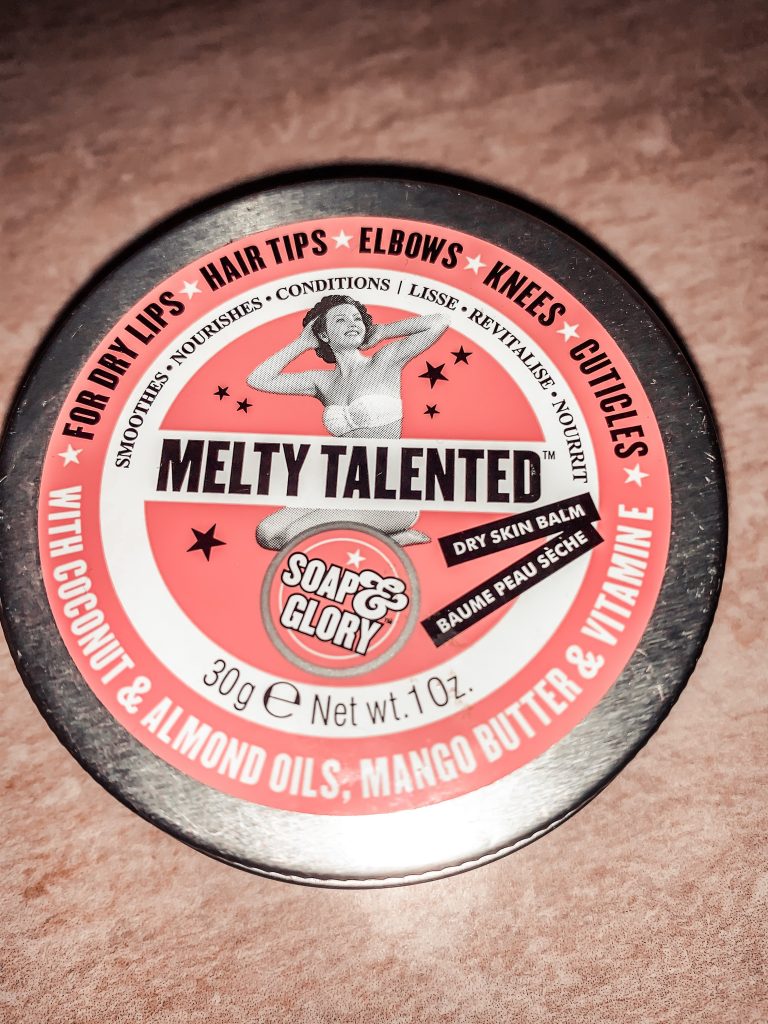 Three great products that don't cost the earth but certainly do the job!